I have had my own back and forth between preferring villas or hotels since he first discovered The Dusun in 2010. Having stayed exclusively in hotels for holidays, staying at The Dusun, a set of bungalows set in a forest reserve in Negeri Sembilan, was an eye-opener. 
The villa features complete privacy with a private pool and no other guests around. It was a tranquil escape that was rejuvenating, away from the busy city. Then, I was fortunate enough to stay at the Ritz-Carlton in Singapore, experienced the exceptional food and service that the hotel offered, and saw the benefits of an escape within the city all over again. 
All this to say, there are so many pros and cons when it comes to villas vs hotels and to choose between villas or hotels is no easy task. Holidays are important landmarks on our calendars every year so it's best you have all the information you need to make the right choice. 
Villas vs hotels: What's the difference?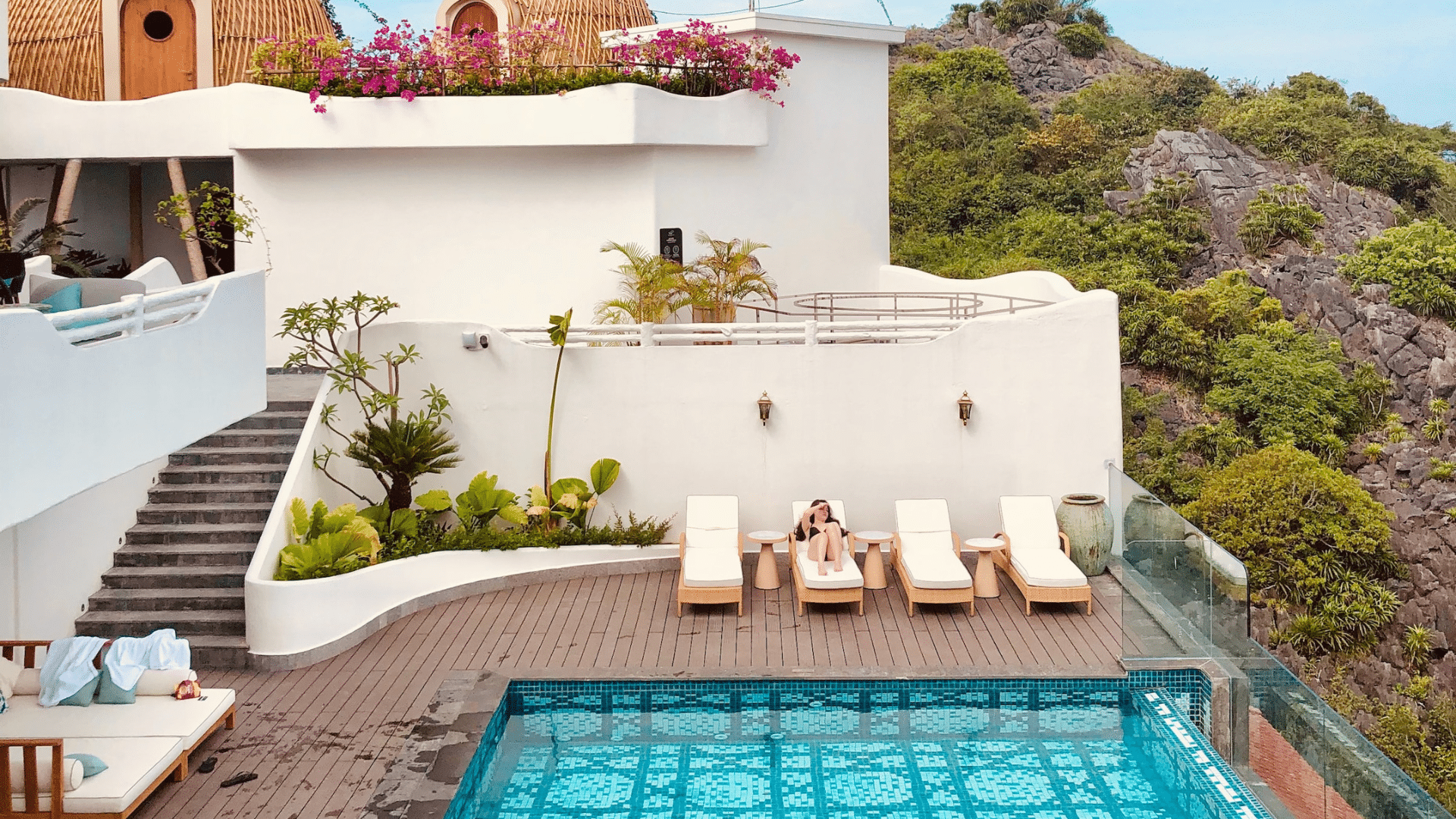 Villas or hotels both offer accommodation at a price, but they don't share a lot in common besides that. Hotels are typically offered as apartment-style stays with only the necessities like a TV, bed, and toilet in the room.
Villas on the other hand are more like short-term rental homes that come with a living room, dining room, kitchen, and bedroom. Villas are also typically located away from bustling cities while hotels are usually centrally located within the city. Villas tend to be more exclusive and can only be booked via agent due to the private nature of the villa. 
There are exclusive hotels as well, don't get us wrong, but by its nature, hotels are built to host many people at once while villas are usually rented out to only one group at a time. Because of this, villas are usually more expensive and can host up to 30 people in one location depending on the size. 
Though not exactly labelled villas, many homes listed on Airbnb can be considered villas, especially if they have more than one room and contain other luxuries like a private pool, karaoke room, or other forms of entertainment. 
This list is not exhaustive of course, so let's look at what hotel features and villa features make each standout to help you choose between the two. What hotel features or villas stand out to you depends a lot on the kind of holiday you want, so have an open mind to consider both.
Villa Benefits
1. Privacy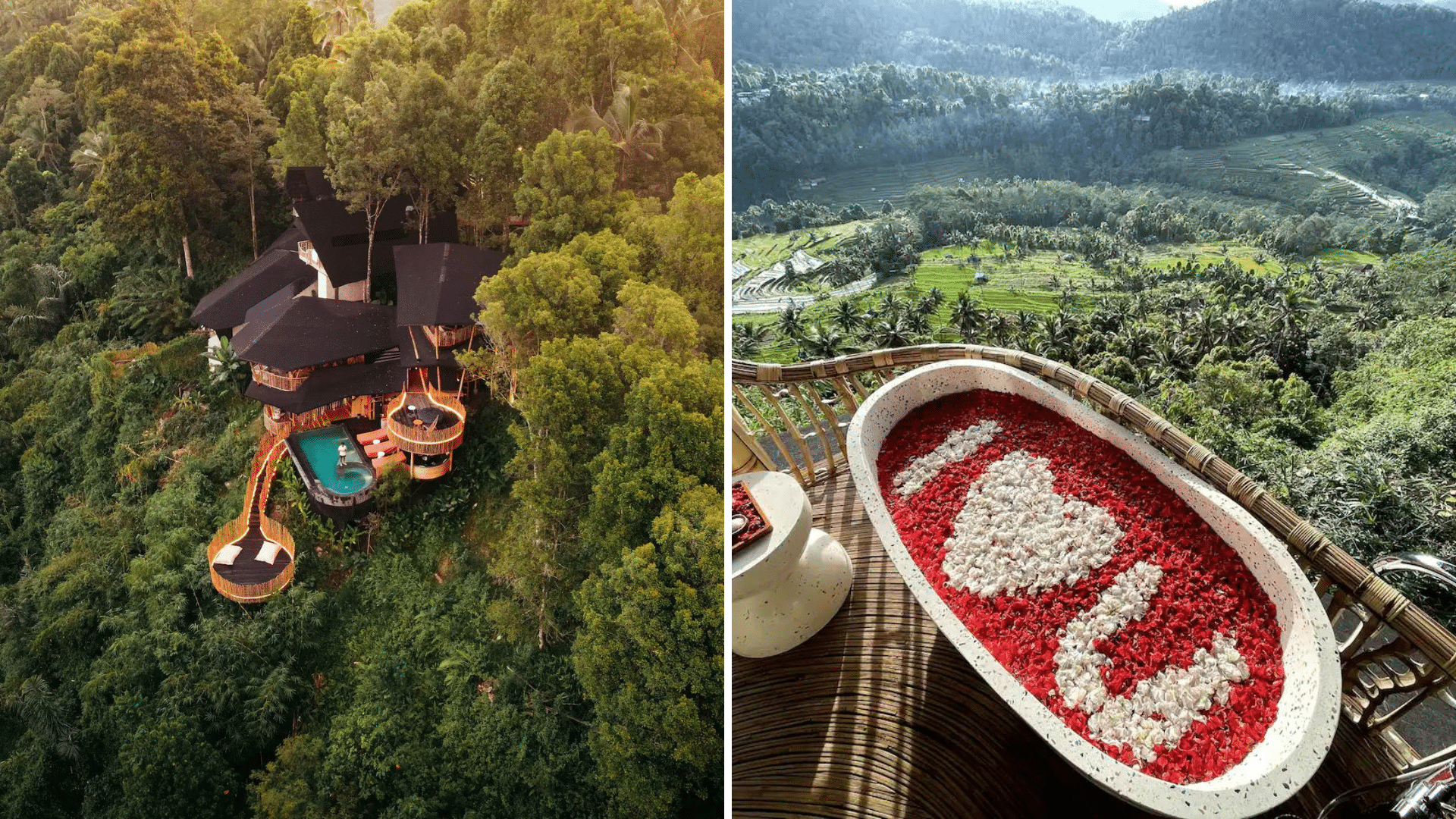 Perhaps at the top of the list of villa benefits is its inherent privacy. For example, this perfectly-rated villa in Bali on Airbnb is located far from the city and is nestled in a private piece of land away from others. 
Besides the peace and quiet, you're also guaranteed a spot at the pool all day, because it's your pool. Its location away from prying eyes also means that families or couples are free to enjoy the grounds to the fullest.
In our example earlier, The Dusun had a toilet that faced out to the woods and a wall that was only waist high. It was unnerving to shower facing the dense rainforest, but also very freeing. It also featured a private pool that you can walk into straight from your room. 
While some villas group a few houses into one area, they're usually pretty smart about hiding each villa away from each other so that you can only hear the faintest sounds of other people while enjoying complete privacy in your area. 
Due to its private nature, many villas have private security posted at the entrance to the grounds, but they're usually quite far away from the actual villa. For some, this is great, for others, you may find the fact that only one security guard stands between you and an intruder at night a tad unsettling.
2. Meals are customised
Most villas provide cooking equipment and expect you to bring the raw ingredients, but some villas also offer catered meals according to your preferences. 
The point is, villas offer an extra layer of flexibility that hotels do not. If you're prepared, you can have healthy home-cooked food throughout your holiday, which is especially important for parents with infants or toddlers who are still on strict salt and sugar-free diets. 
We've surveyed some villas like Avana Bamboo Villas in Bali that have menus that you can order from and these beat hotel buffets or restaurants that have to cater to hundreds of people at a time, every day of the week.
3. They're usually very unique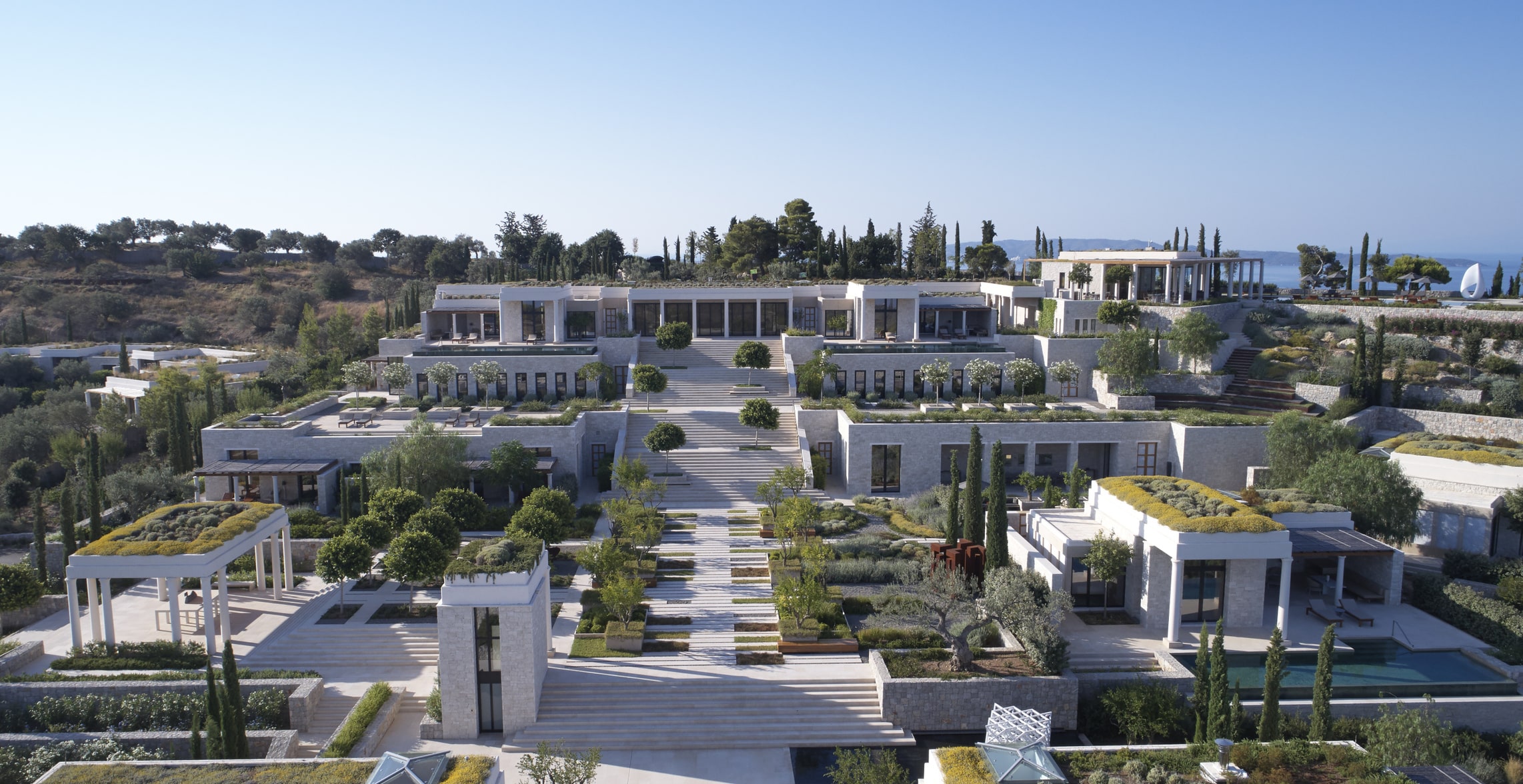 Like homes, each villa is a reflection of its owner and once you're wealthy enough to own and rent out a villa, you usually have money to pay people with good taste to deck out your home. 
Villas are also used as filming locations like Villa de la Vina in Malibu, which is most famously used as a location to film The Bachelor and The Bachelorette reality series. Surprisingly the owner of the house still lives here with his wife and four children. They move out for 42 days every year to make way for filming. 
For fans of the movie Glass Onion: A Knives Out Mystery, you can actually live at the villa that was used in the film. Villa 20 in Greece is a nine-bedroom villa that's perched atop the Peloponnese peninsula. 
Of course, these are extreme examples of luxury villas around the world, but there are plenty of villas to fit your price range and total guest count. We also managed to stay in Sky Villa at Kuala Kubu Baru recently and went with a total of seven people. 
The villa was on the slopes of a hill facing out into the rainforest and had two rooms connected via a shared pool. The kitchen was located away from the rooms and was fully equipped with an oven, bbq pit, and electric stove top. You won't forget a stay with architecture like this. Also, the rooms had outdoor rain showers, of course.
4. Villas are versatile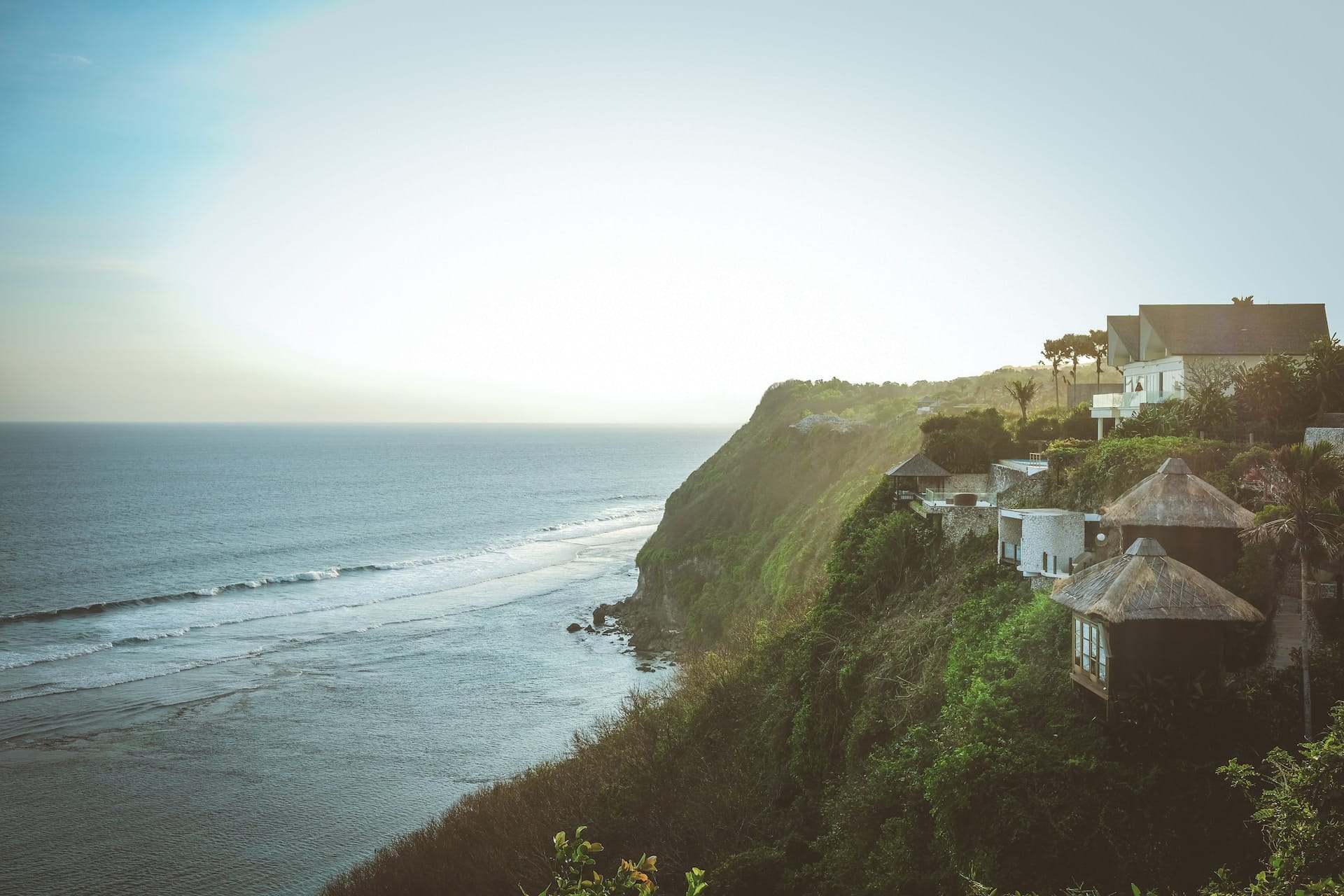 Since most villas have private grounds, living rooms, or dining areas, they function perfectly as venues for special occasions.
Celebrate your birthday with friends while on vacation or invite those closest to you for a surprise engagement at your private villa overlooking the ocean. Since they're basically private like your home, you can let your imagination go wild during planning. 
For families with young kids, this space for them to run and play is also useful as you don't have to worry about strangers or worry that they'll be a bother. Just set them loose in the yard or the pool and read a book on a lazy chair. 
Hotel Benefits 
1. Hotel features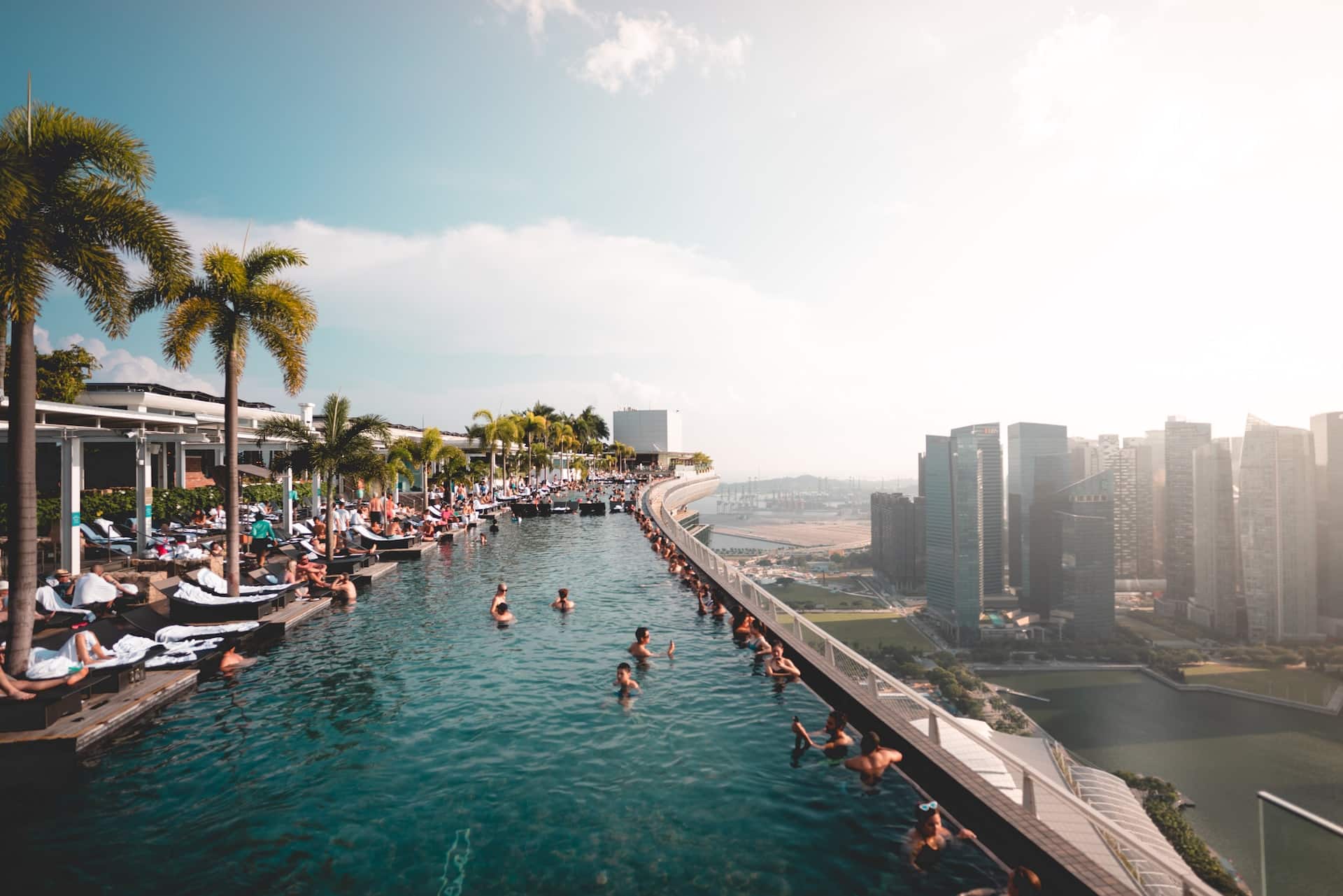 We've come to expect certain hotel features when we stay at our favourite chain. DoubleTree by Hilton always has its cookies, Marriott always has good service, and Club Med is known around the world for its all-inclusive stays that are family-friendly. 
There's reliability and safety in what to expect from hotels that you might not experience with a villa that is unknown (outside of what you read in reviews). 
Depending on the kind of hotel you book, you know your room will have a standard set of amenities, there will be a restaurant, and some other form of facility like a pool, gym, or courts. 
The pool can sometimes have a slide, water park, jacuzzi, or all of them, which is the case with DoubleTree by Hilton Damai Laut. In this instance, the hotel also offers a Kid's Club that's manned by trained staff, three different courts for games, an outdoor playground, and a private beach with water sports activities that you can book.
2. Guest Service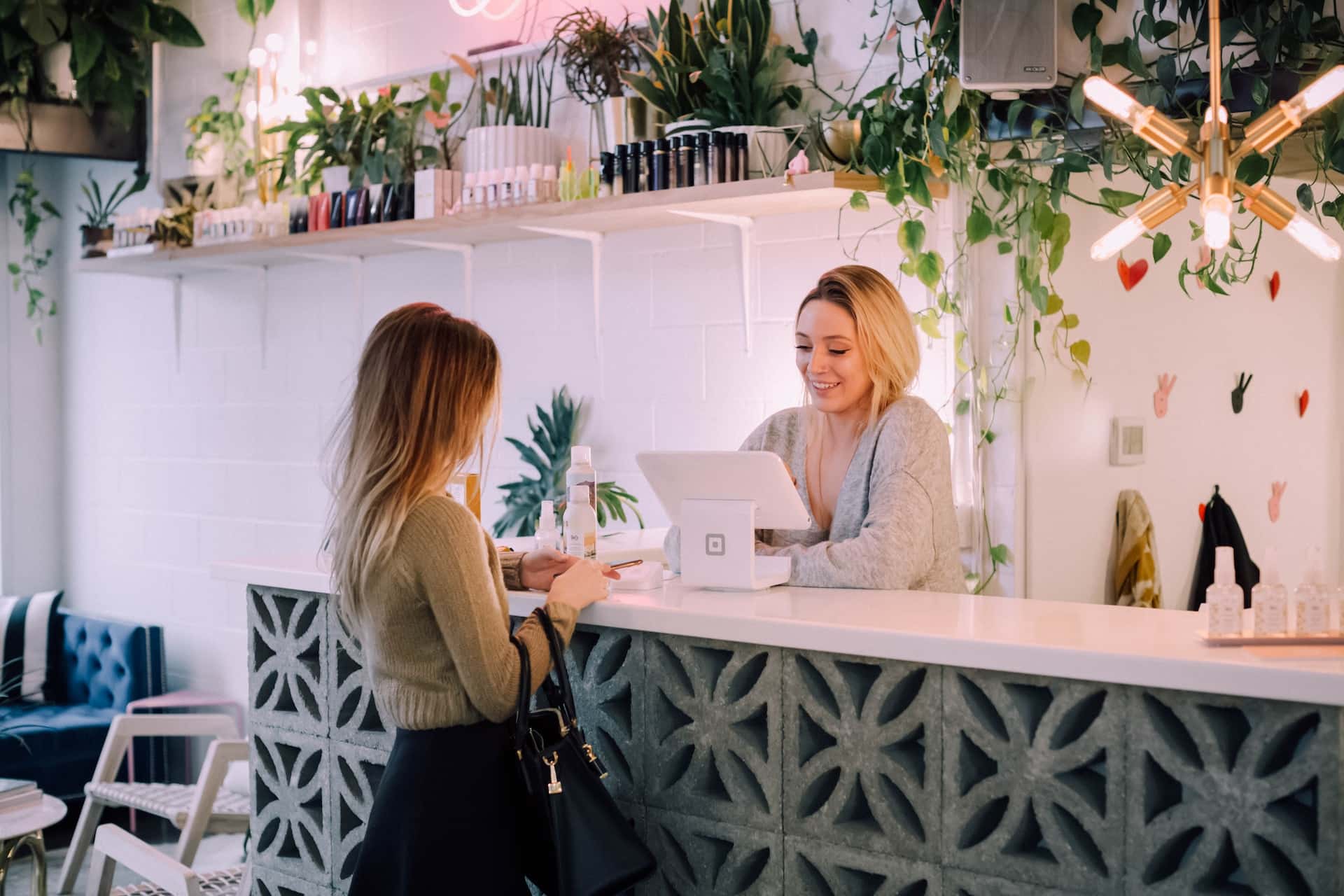 Most villas are not manned by staff and that's by design. Hotels, on the other hand, are the exact opposite and the staff are ready to help you have the best stay possible (depending on how reputable the hotel you choose is). 
From checking your bags when you enter to cleaning your room, the hotel experience is one where you are catered to almost every step of the way. You can also get your clothes laundered, pressed, and hung in your room, your shoes shined, and you can book transportation from the front desk together with tips for all the good local food. 
On one particular trip to Bali, our hotel staff even advised us of the proper rates for taxis and even verified our taxi rate from Ubud to Kuta. The same hotel also upgraded our room to a larger suite during check-in. 
Hotels are in the service industry and their livelihood depends on providing a good service. Naturally, this means that good hotels always have good guest service. 
3. Hotels are centrally located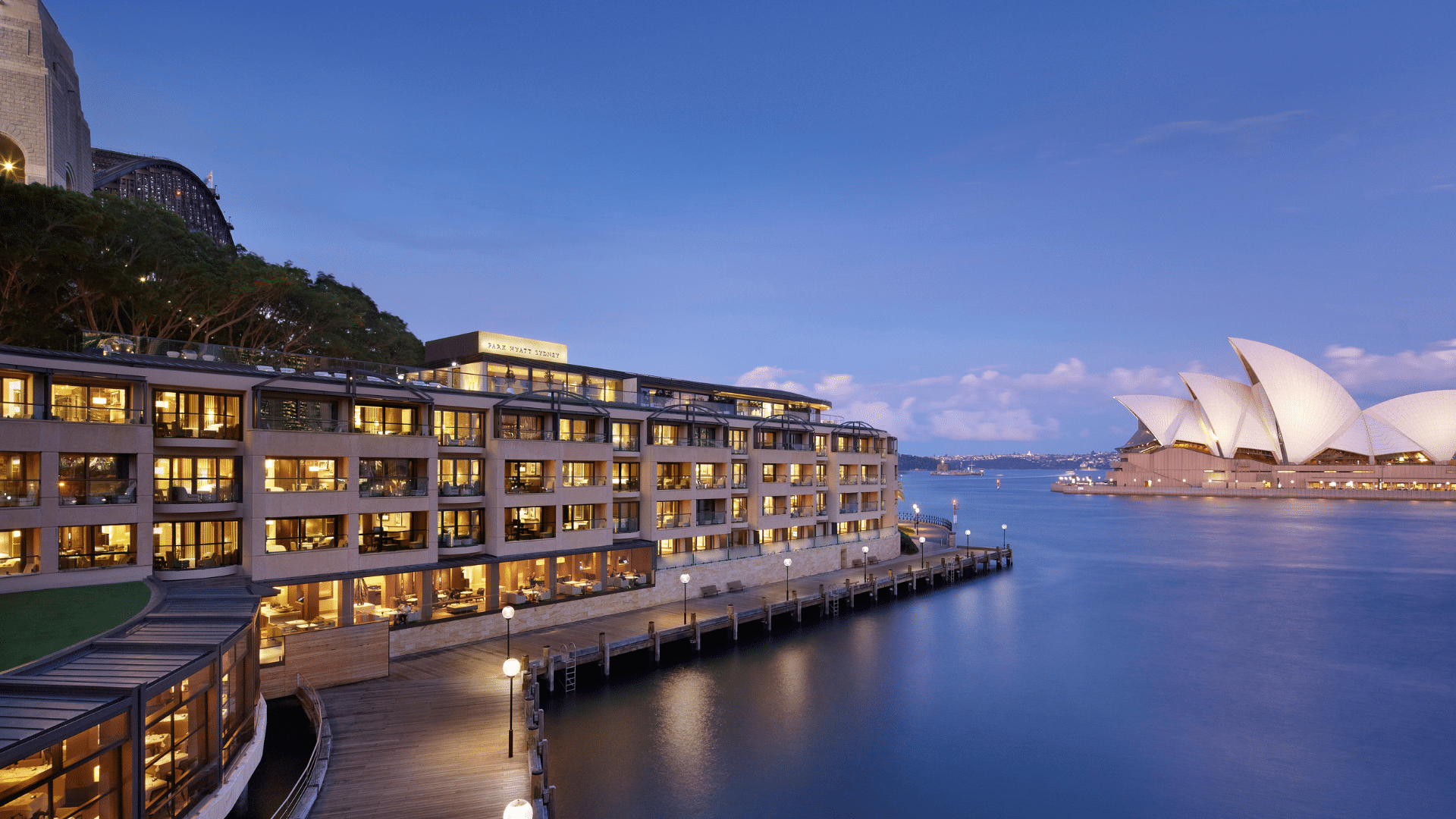 Some of the best hotels can be found smack dab in the middle of the city, next to tourist attractions, or near transportation options like trains or buses. 
Singapore's Mandarin Oriental, Ritz-Carlton, and Pan Pacific can all be found downtown near Marina Bay where the city's biggest attractions are and in Syndey, Park Hyatt, Shangri-la, and Marriot can all be found near the Sydney Opera House. 
The central location provides convenience for business travellers as well as tourists to get around while also providing an escape from the hustle and bustle of the city. 
That said, this makes the hotel more of a utilitarian option, rather than a true escape from the city that one might be looking for. Nevertheless, whether you're booking a hotel as a base of operations while you roam the city, or you're hoping to enjoy the hotel as much as the city you visit, a hotel is always conveniently located.
4. Security
Most reputable hotels have keycards to access your room, the lift, and sometimes, parking bays. In your room, there's often a safe, and if that's not enough, there's CCTV and staff throughout the hotel. 
Grosvernor House Suites in London for example has its concierge and reception on separate floors. You need a keycard to enter the reception floor and on top of that, you'll be escorted from the concierge to the reception. 
Guests are also escorted by the concierge straight to the room once they've passed the security checks for entry.
It's safe to say that not all hotels go to these extremes, but most are built with security in mind. After all, taking care of hundreds, if not thousands of guests' belongings a day is no easy task without proper controls. 
Villas or hotels?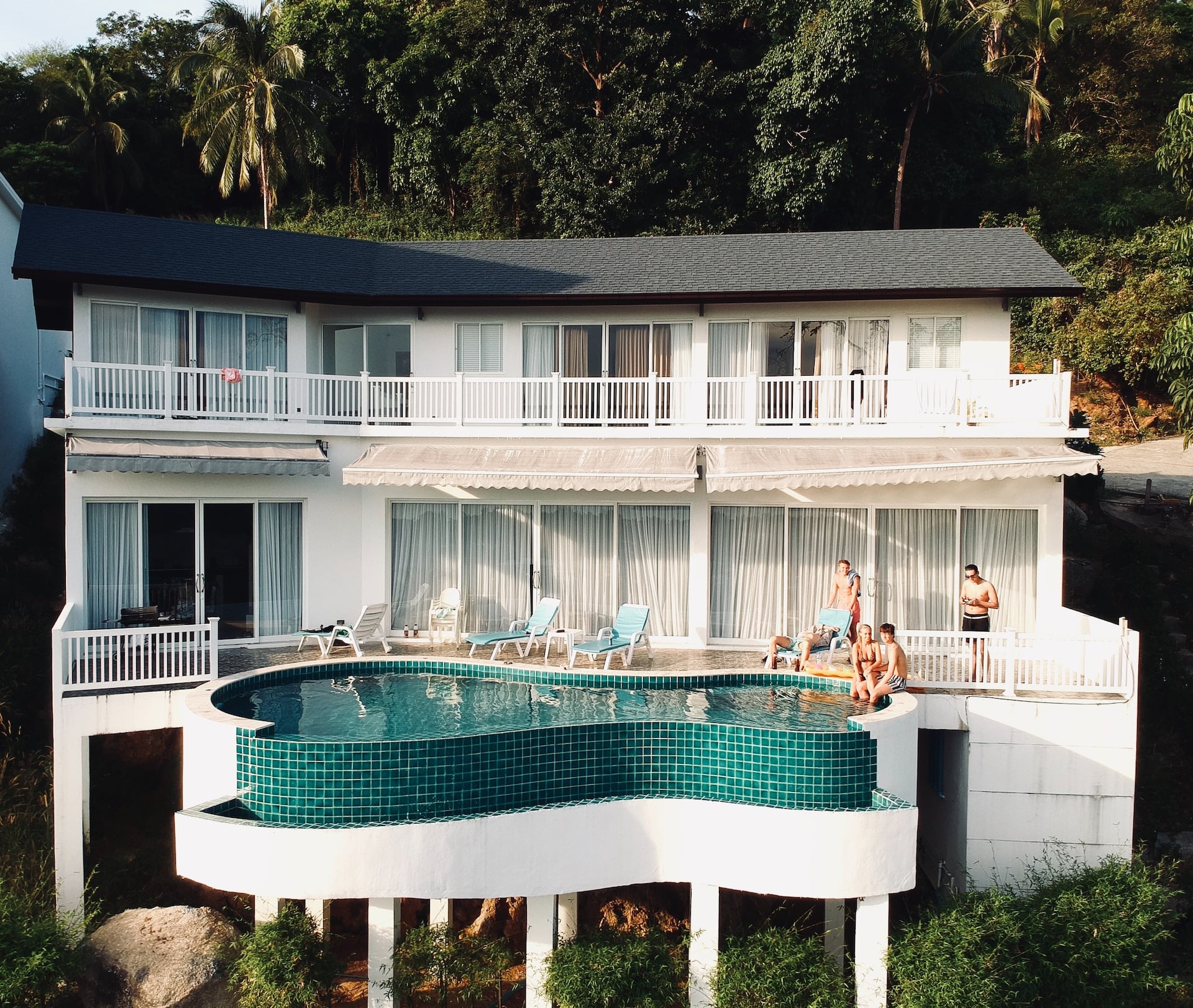 If we can sum it up neatly, villas offer a private vacation at a unique location with the freedom for you to use the space as you see fit. Aside from physical harm to the property, families and individuals can use the luxurious space to cater to their individual needs. 
On the other hand, hotels are familiar landmarks in cities that offer a more predictable and safe stay with some surprises depending on the hotel. 
Your choice of stay ultimately boils down to the kind of holiday you want to have. Like a carefree holiday that's a little off-the-grid? Try a villa. Like to tour the town from your safe haven close by? Book a hotel. 
Or, if you're ambitious, stay in a hotel for a period and then move on to a villa. Hotel in the city and find a villa by the beach to end the holiday.
Villas or hotels? either way, we'll help you get started.
You may also be interested in: