Let's take a look at the travel news this week. In a nutshell, all countries in Southeast Asia, except for Brunei, have started to remove their travel restrictions and are gradually reopening their borders to international tourists. During the week, Hong Kong announced the opening of its borders to foreign visitors, while Thailand and Singapore removed the mandatory pre-departure Covid-19 test for inbound visitors.
Since travel is possible to almost every country in this region now, here are the top 10 Southeast Asian destinations in 2022, according to Travelport's booking data. Travelport is a global technology company that powers bookings for hundreds of thousands of travel suppliers worldwide. Hopefully, this list of top travel destinations can serve as inspiration for your own travel guide across Southeast Asia.
Top ten destinations for international travellers in 2022:
1. Manila (Philippines)
2. Singapore (Singapore)
3. Bangkok (Thailand)
4. Ho Chi Minh City (Vietnam)
5. Jakarta (Indonesia)
6. Kuala Lumpur (Malaysia)
7. Hanoi (Vietnam)
8. Phuket (Thailand)
9. Bali (Indonesia)
10. Angeles/Mabalacat (Philippines)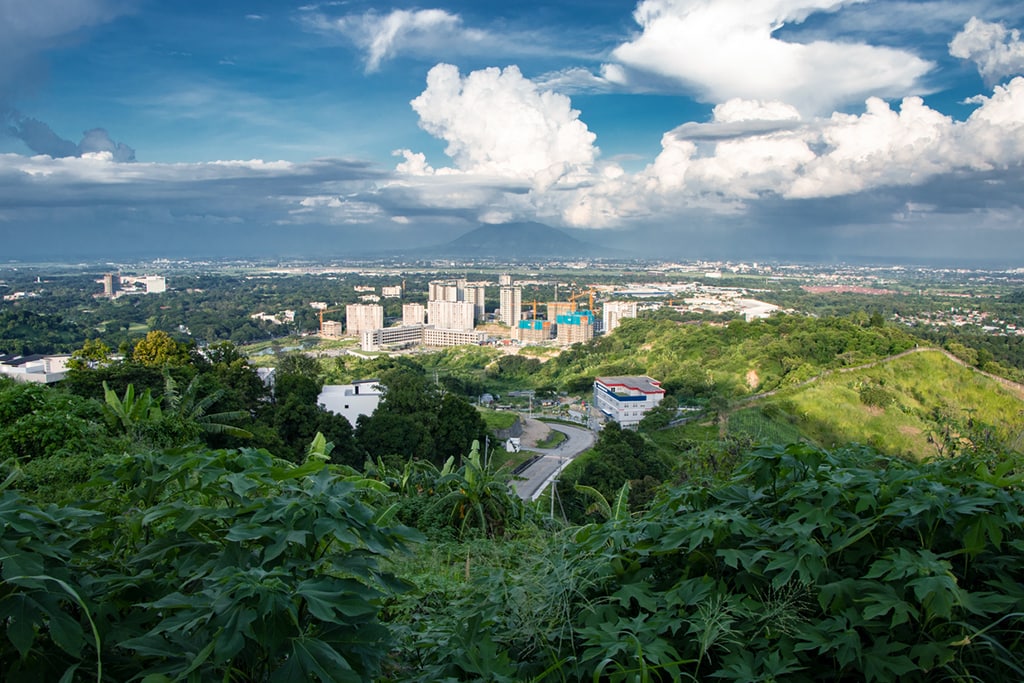 Regional and Local Travel News From April 19 to April 24
Malaysia Travel News: Long Journeys Expected for Aidilfitri Celebrations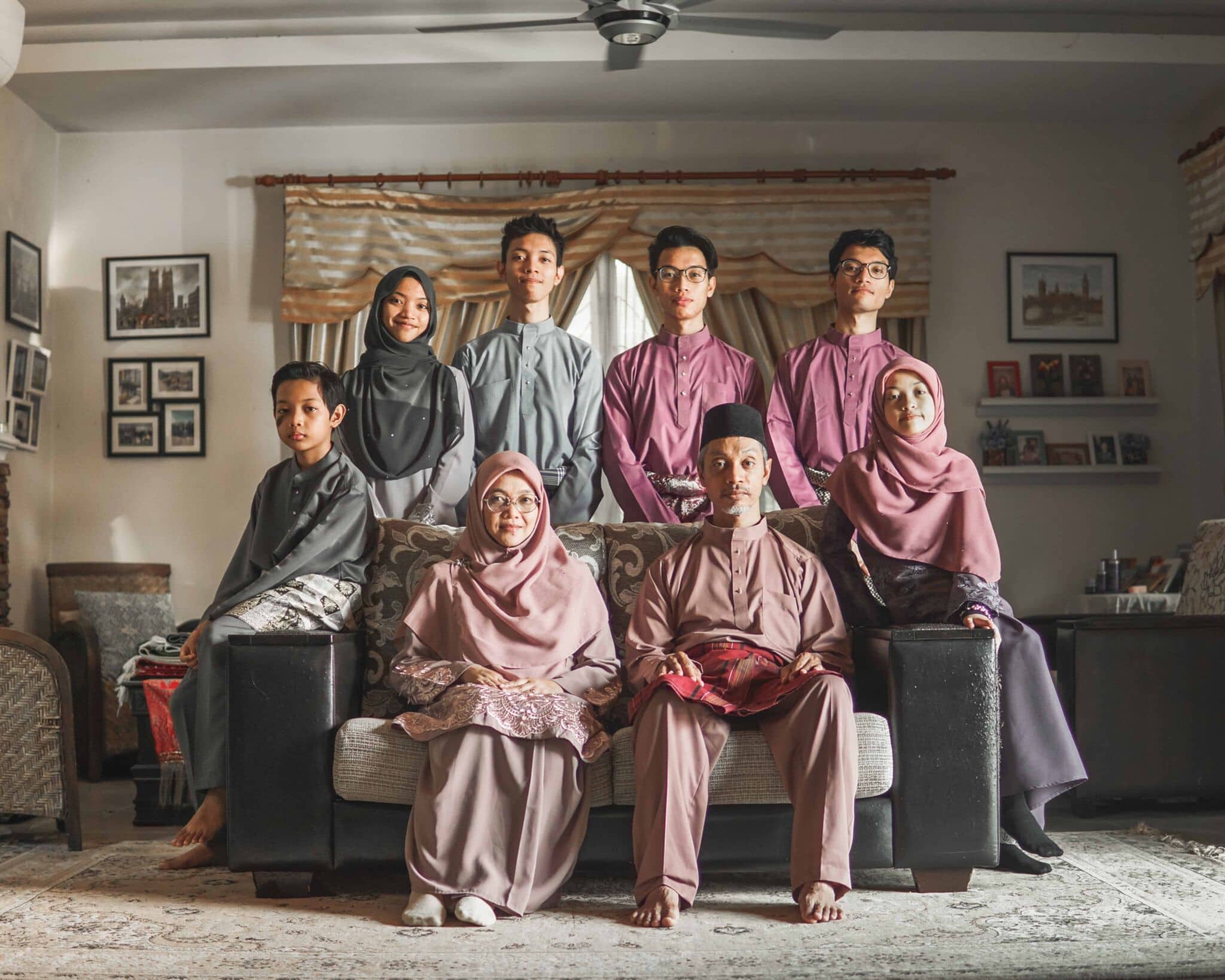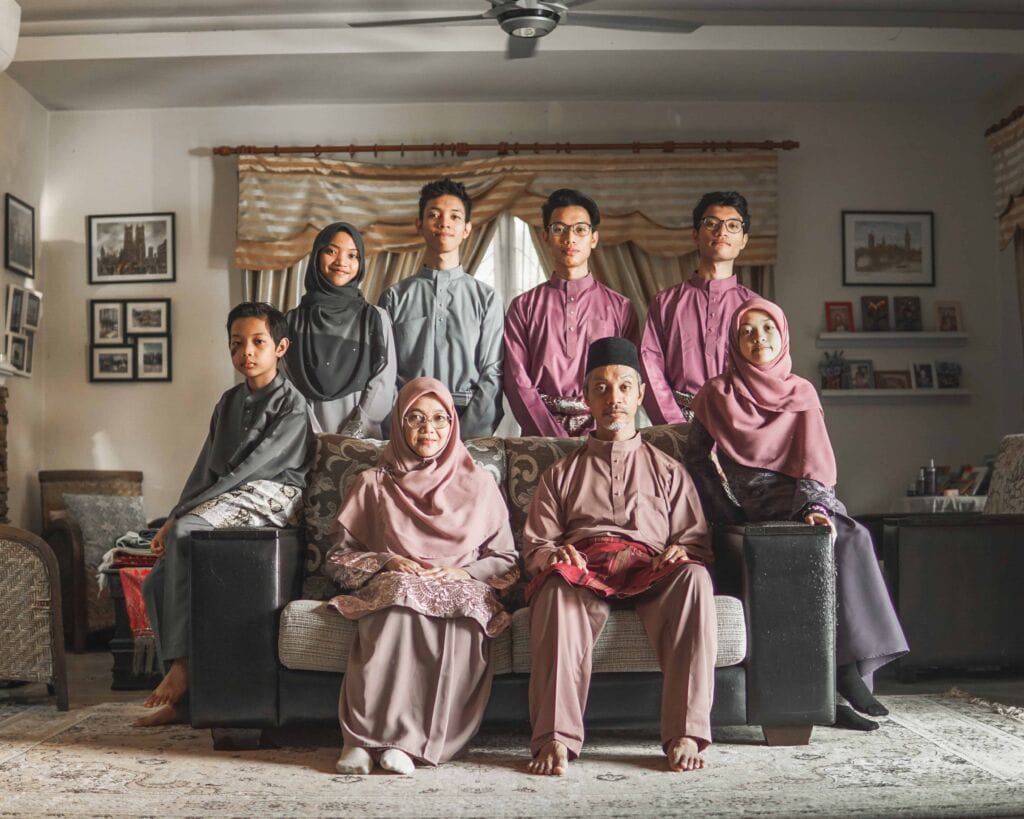 PLUS Malaysia Berhad (PLUS) has advised motorists from Klang Valley returning to their hometowns from April 29 to May 2 for the Aidilfitri celebrations to enter the highway before 10 a.m. to minimise traffic congestion, say travel news reports. After two years of the Movement Control Order (MCO), the 2022 season is the first time when Malaysians will be allowed to return to their hometowns to celebrate. PLUS is expecting about two million vehicles during this period, increasing 25% compared to 1.6 million vehicles a day using its highways currently.
In addition, the Ministry of Health is expected to announce the relaxation of several Covid-19 SOPs on Wednesday (April 27), said Health minister Khairy Jamaluddin. We will keep you posted on the latest travel news, updates and developments.
A recap for inbound international travellers—all travellers entering Malaysia are required to download and register the MySejahtera application within a week before departing for Malaysia. They are also required to complete a pre-departure form and fill in their vaccination history details under "Overseas Vaccination Details". They are then to verify their Covid-19 digital vaccination certificate before departing for Malaysia to avoid a mandatory quarantine order upon arrival in the country.
Singapore Travel News: Removal of Pre-Departure Test for Fully Vaxxed Travellers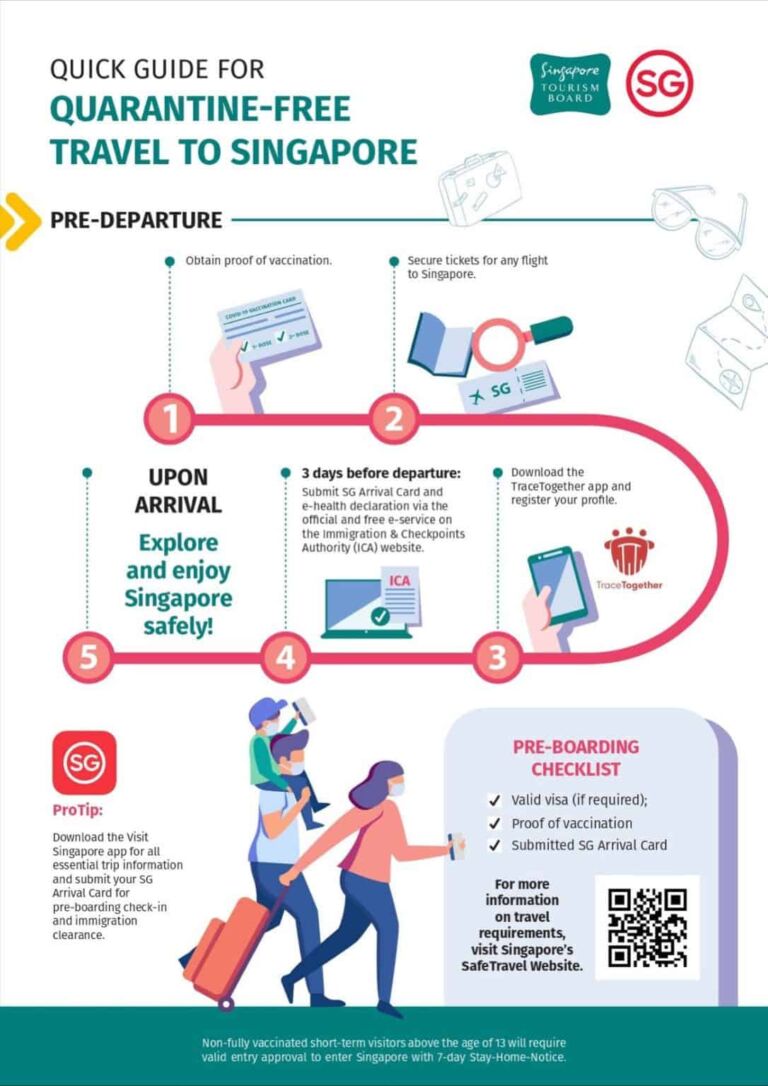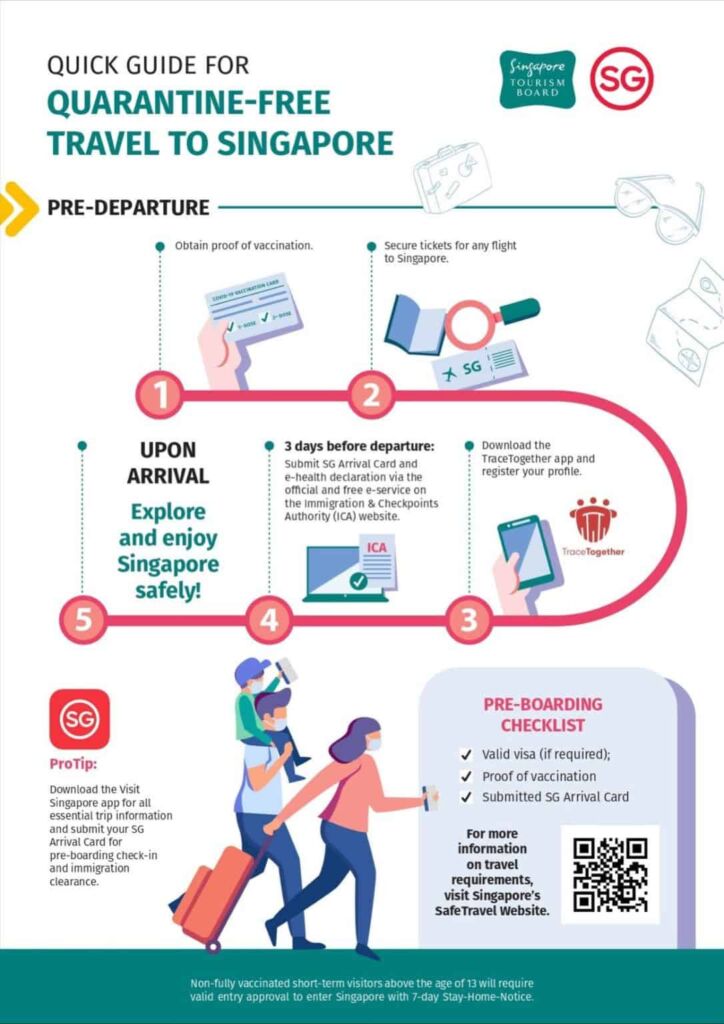 Fully vaccinated travellers entering Singapore via air or sea checkpoints will no longer need to take a pre-departure test from April 26. This includes non-fully vaccinated children aged 12 and below. However, there is no relaxation in rules for those who are not fully vaccinated, aged 13 and above. They will have to take a pre-departure test within two days before arriving in Singapore. Additionally, they will have to complete a 7-day stay-at-home period and take a PCR test before the end of the period.
After seeing a decline in new daily infections, Singaporean authorities have decided to remove most remaining travel restrictions, almost bringing the island-state back to how things were before the pandemic. Starting April 26:
Limits on large groups in social gatherings with over 1,000 attendees are entirely removed.
There is no need for safe distancing between individuals or groups. However, nightlife businesses with dancing among patrons will continue at 75% capacity.
There will be no need to limit to 10 persons for mask-off activities.
Mask wearing in indoor settings and on public transport to continue.
Attendance limits on household activities, marriages at home and other home-related group activities are lifted.
Singapore's MOH advises people to wear masks even in outdoor settings, even though it is optional.
Thailand Travel News: Removal of Pre-Departure Test for Fully Vaxxed Travellers


Thailand also eased travel entry requirements by scrapping the mandatory RT-PCR test for fully vaccinated international arrivals starting May 1. Furthermore, travellers would no longer be required to pre-book a one-night hotel accommodation to undergo a mandatory RT-PCR test upon arrival. At present, under the quarantine-free Test & Go programme, travellers need to book a designated hotel in advance and perform an RT-PCR test on Day 1 of arrival and an ATK test on Day 5.
With the new ruling, foreign travellers entering the kingdom via the quarantine-free Test & Go programme would only need to take a self-administered antigen test during their stay, which is faster and more convenient. Medical insurance coverage will also be reduced from US$20,000 to US$10,000. The Thailand Pass remains as a registration for anybody wanting to enter Thailand. Documentation, including vaccination certificates and proof of insurance, will still need to be uploaded and approved before your arrival in Thailand.
Note that unvaccinated travellers must show negative RT-PCR certificates for quarantine exemption. Those unable to provide vaccination certificates will be subject to a five-day quarantine at state-designated centres.
Hong Kong Travel News: Borders Reopen (With Onerous Conditions)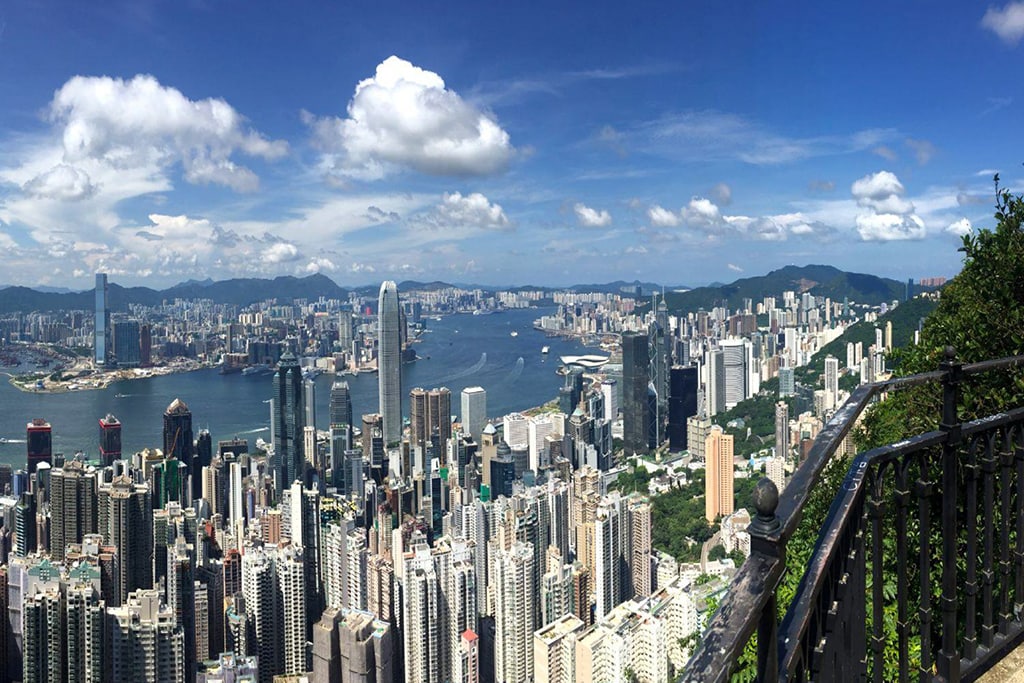 Breaking travel news from Hong Kong: the government has announced that overseas, non-resident travellers will be allowed to enter beginning at midnight on May 1. However, conditions are onerous with strict Covid-19 protocols in effect. Visitors and residents flying to Hong Kong will face both testing and quarantine requirements upon arrival. As part of the government's "test and hold" programme, travellers will undergo a PCR test on arrival and face a mandatory 7-day quarantine at a government-approved hotel.
On top of the PCR test, Hong Kong's government also announced that visitors will soon be swabbed for rapid antigen tests upon arrival. The government will also be closely monitoring case counts among passengers on incoming flights. According to the new guidelines, if the same flight includes positive Covid-19 test results upon arrival from 5 or more passengers or 5% of the passengers on board (whichever is higher), that airline will not be allowed to fly that route to Hong Kong for five days.
Qatar Travel News: Gets Ready for the 2022 World Cup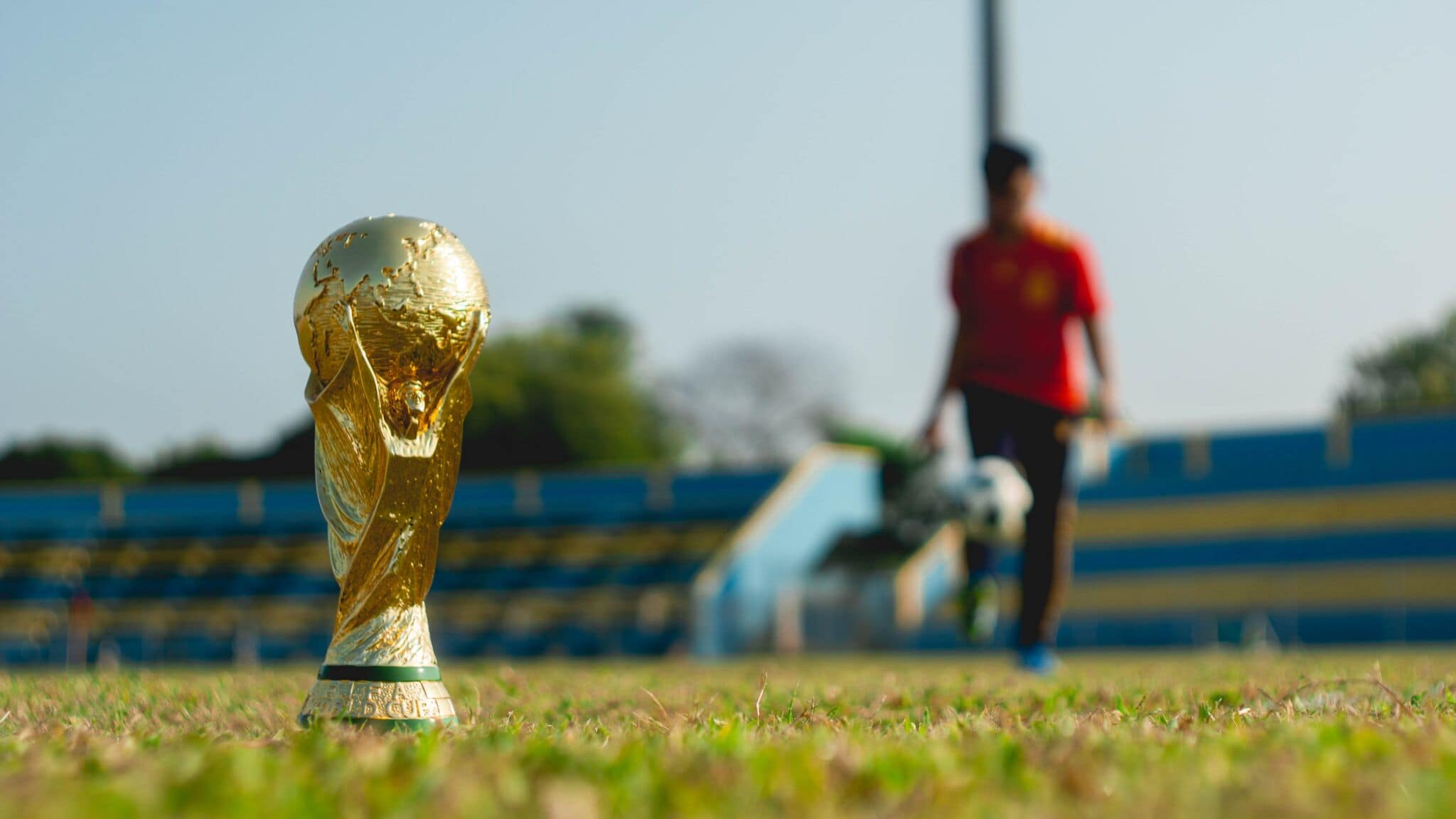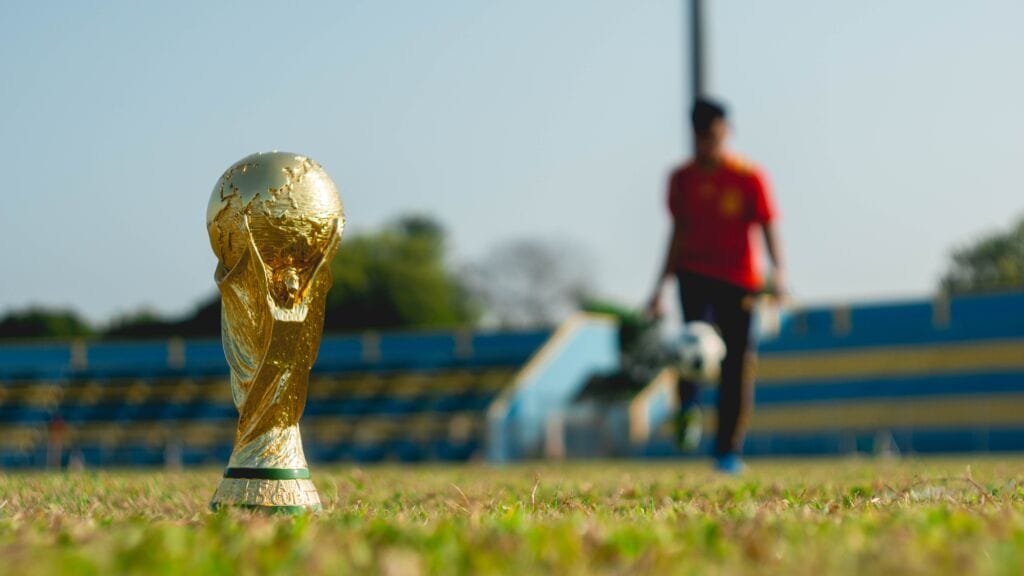 The most avidly followed sports event on earth, the FIFA World Cup, returns at the end of this year (November 21 to December 18, 2022). Qatar is by far the smallest country ever to host the tournament. This makes it the most accessible World Cup to attend. All eight stadiums are within a 35-mile radius of Doha, so fans hardly have to travel. According to international travel news reports, Qatar is the most visited country in the Middle East and hotel rooms, and other accommodation options are hard to come by.
To enter Qatar, adult visitors must show either proof of vaccination or a certificate of recovery to avoid quarantine and negative results from a test taken within 48 hours of departure. Current in-country regulations require masking on public transport and stadiums, stores, and hotels. Travellers are also required to have Ehteraz, a Covid-19 notification app, on their phones.
If you are getting tickets to the World Cup, you need to get a Hayya Card, a mandatory all-purpose identification card for World Cup visitors. The Hayya Card (Hayya means "let's go") acts as an entry visa to Qatar and must be presented with your ticket to get into the stadium on match days. Note that Qatar Airways offers all-inclusive FIFA World Cup packages with match tickets, flights and accommodations.
You may also be interested in: