As the ageing population increases worldwide, seniors are a significant tourist demographic as they have more savings and time to travel post-retirement. According to the World Tourism Organisation, senior travel is expected to hit 2 billion trips annually by 2050, outnumbering millennial and Gen-Z travellers. Travelling later in life is essential for a sense of adventure, relaxation, opportunity to experience new cultures and tick off bucket list travel destinations.
Whether you are a senior young at heart and enjoy adventurous activities like hiking and scuba diving or more leisurely activities like exploring historical sites, strolling around the city, and experiencing local culture and cuisine, a Europe trip makes an ideal travel bucket list which prioritises senior-friendly travel that is safe and accessible with efficient public transportation coupled with good weather conditions and laden with unique culture, history, and landscapes.
Read on for amazing cities to add to your Europe travel list!
Amazing European Cities For Senior-Friendly Travel
Senior Travel Europe: Lisbon, Portugal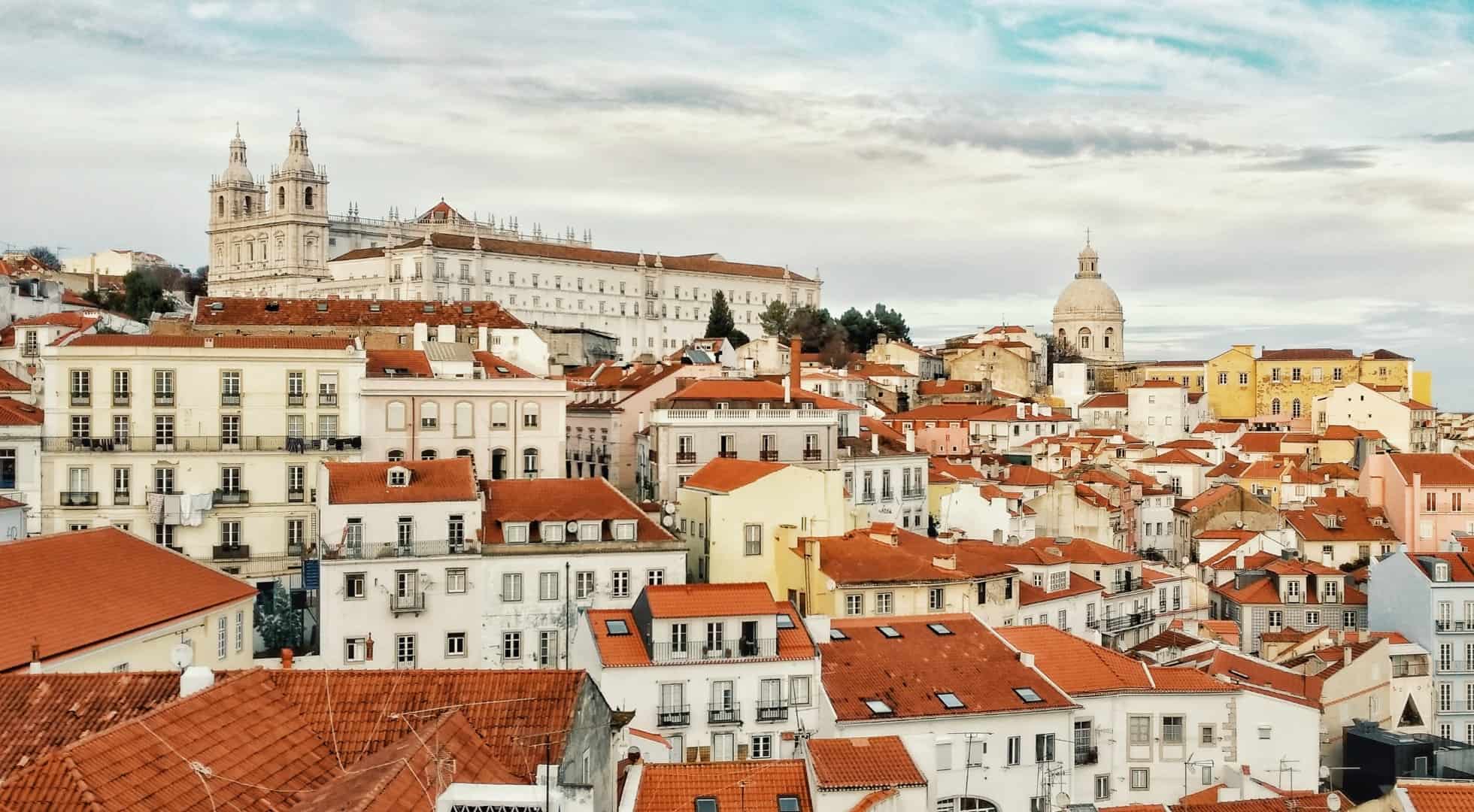 As the second oldest city in the world after Athens, Lisbon is rich in history and culture with Roman, German, and Moorish influences. Although exploring the city by foot is a great way to experience its charm, getting around Lisbon in a vintage tram is a major tourist activity for travellers of all ages. The best option for senior travellers would be purchasing a travel card that offers free entry into museums, top tourist attractions, and unlimited bus, tram, and metro rides.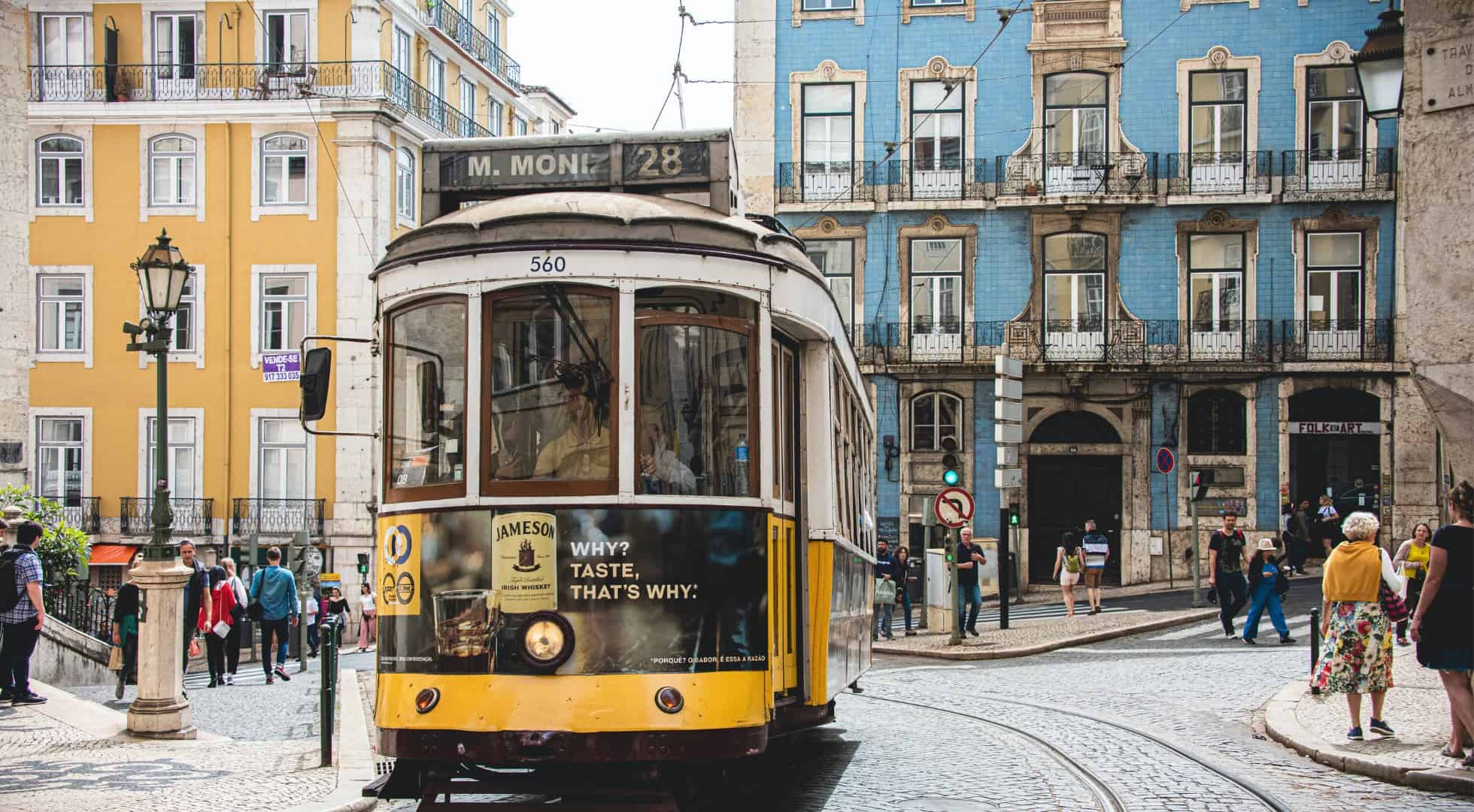 Book a tram tour or ride the famous yellow wooden tram 28 that travels through Alfama, the historic soul of Lisbon, well-known for its maze-like cobblestone streets, pastel-coloured houses and picturesque river views. In June and throughout summer, the annual street festival, Festas de Lisboa, transforms Alfama into a carnival-like atmosphere. Head to the Azulejo ('Tile') Museum to marvel at the intricate tin-glazed ceramic tilework, symbolising Portugal's traditional art form. Spend time painting your own tile as a keepsake or souvenir for a loved one.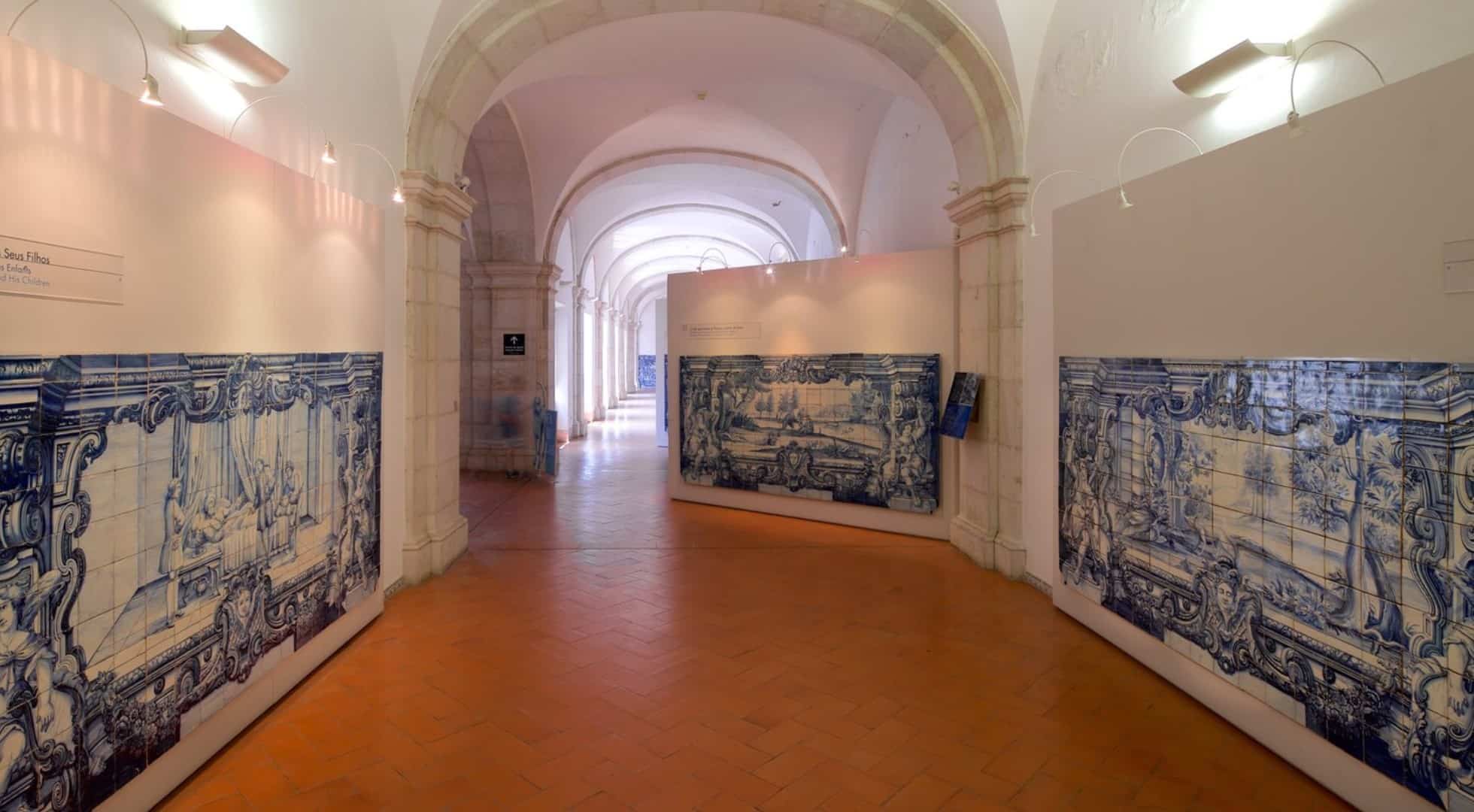 Wander around São Jorge Castle for a trip back in Moorish times and capture some of the most captivating views towering over Alfama. There are also ancient churches in the area, like the 17th century São Vicente De Fora Monastery, which features the most extensive and stunning baroque tile panels, including a series of panels depicting the fables of La Fontaine (commonly known as Aesop Fables). The monastery also houses the marble tomb of Catherine of Bragança. This Portuguese princess became the queen of England when she married King Charles II in 1662.
Next, head to Portas do Sol for a must-see viewpoint of old Lisbon and entertaining performances from street musicians. End your tour at Alfama by dining at Jardim Do Tabaco, a trendy waterfront area filled with hip eateries and be serenaded by fado music while soaking in the captivating view of the Tagus River at sunset.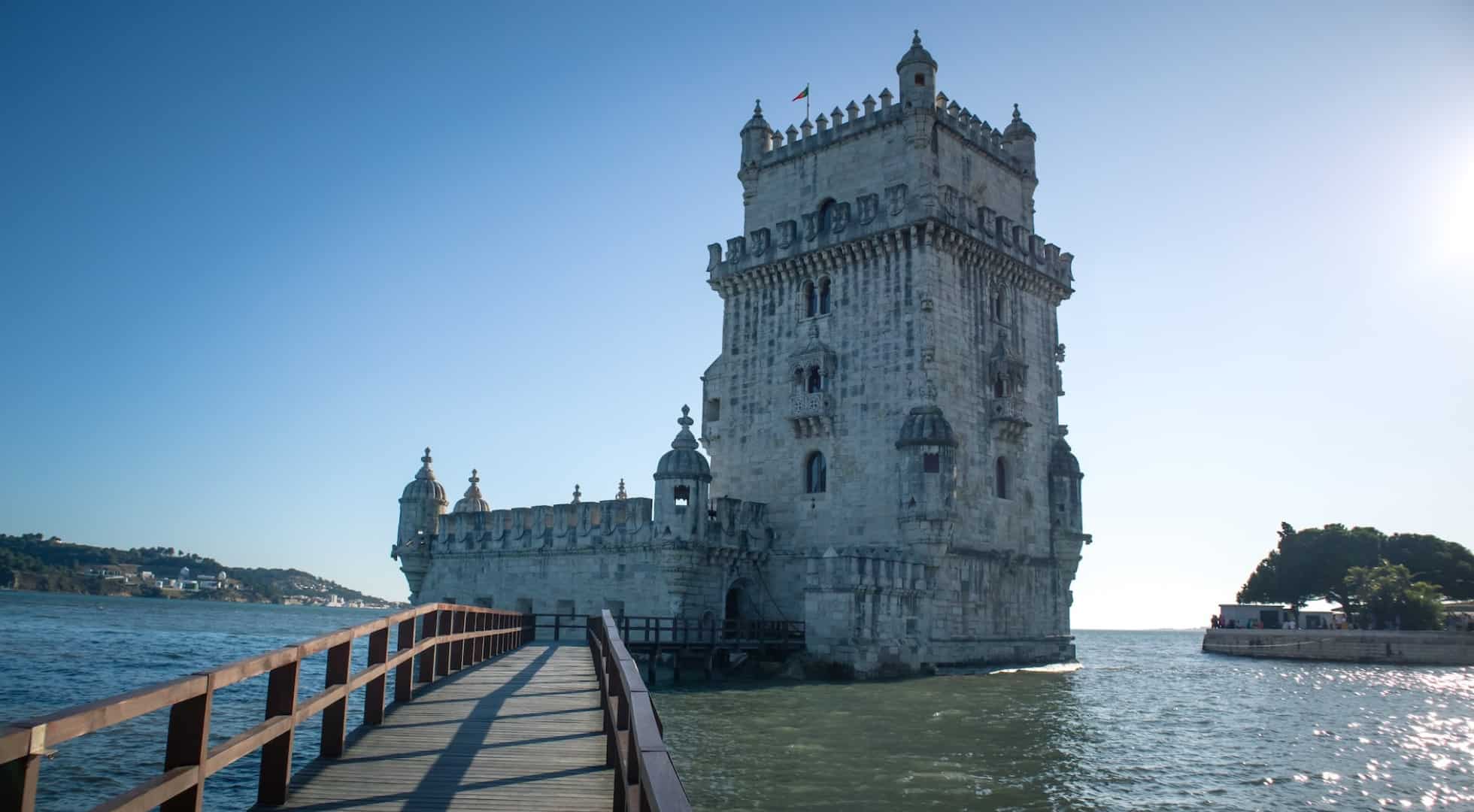 Don't leave Lisbon without exploring the Belem Tower, a UNESCO World Heritage Site and iconic monument that is a testament to Portugal's Age of Discoveries. The pale stonework of the tower is embellished with nautical and Christian religious symbols. The striking feature in the interior is a narrow spiral staircase that leads to many different rooms, like the king's chamber, with an elegant balcony to catch the breeze along the riverbank.
After visiting the tower, drop by the famous Pastéis de Belém and treat yourself to authentic Pastel de Nata (Portuguese egg tart), which you won't regret and hands down the most renowned pastry to eat in Portugal.
If you have more days to spend in Portugal, book a wine tour to Quinta do Monte d'Oiro (the Hill of Gold), just 50 minutes away from Lisbon, famed for its reputation as a winery since the 19th century. Indulge in wine-tasting sessions, and tour the vineyard, cellar and barrel ageing room. Complete your wine tour with a countryside picnic with perfectly balanced red wine paired with the king of Portuguese cheese, queijo da serra and a stunning hill view.
Senior Travel Europe: Corfu, Greece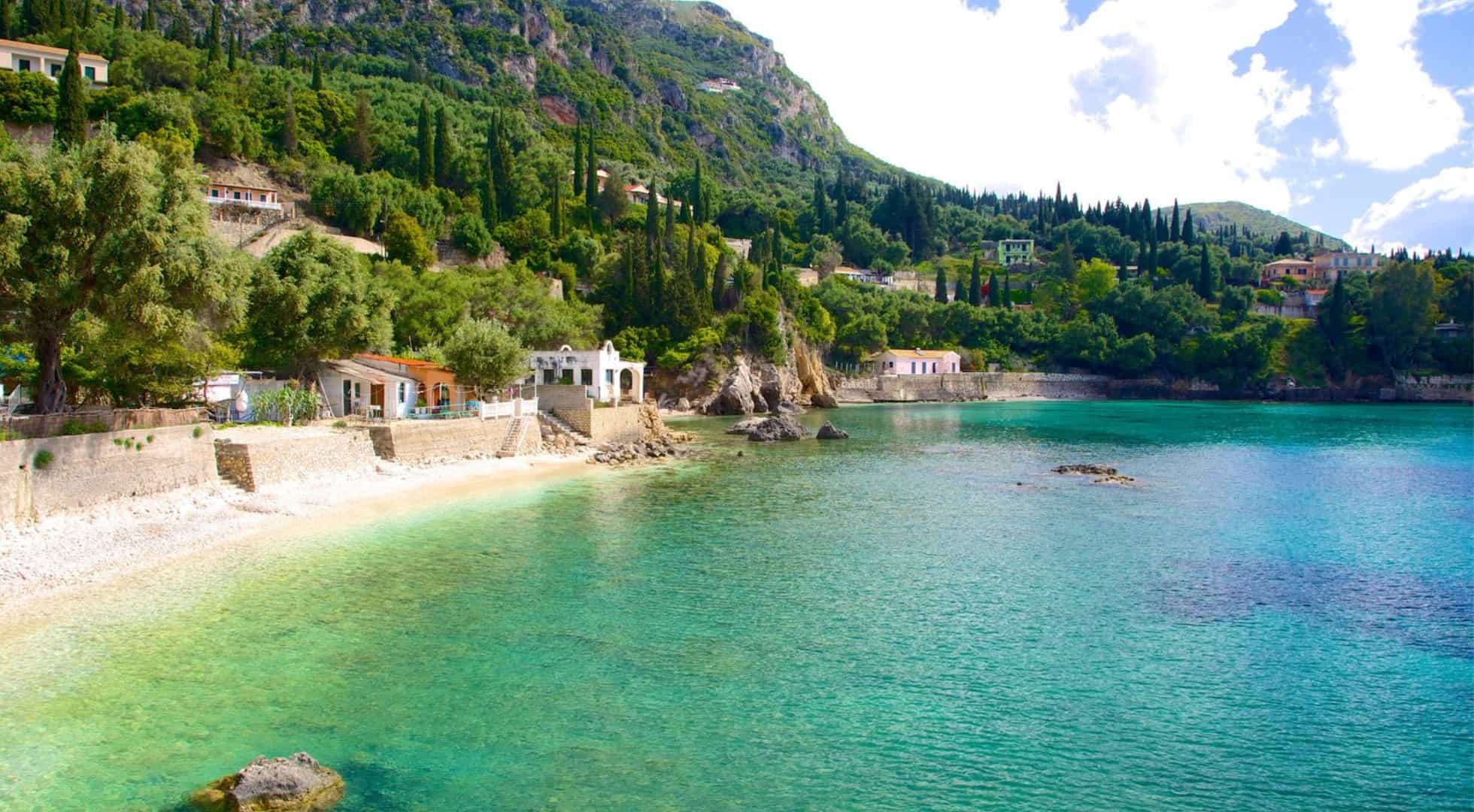 Forget the crowded and expensive islands of Mykonos and Santorini, a Europe trip to Corfu offers a more affordable island getaway with pristine beaches, great food, and natural wonders that appeals to many senior travellers.
Seniors with an adventurous streak can rent a boat and cruise solo or with a spouse along the coastlines of Corfu as an exciting way to kick off a Greek island vacation. Recharge with amazing views of crystal clear waters surrounded by lush greenery and stop by local joints conveniently located along the coastline for food and drinks. You can even pull over at a private bay, relax on your boat, or walk along the sandy shores. Don't forget to check the rented boat for extra life jackets and sufficient gas before your journey.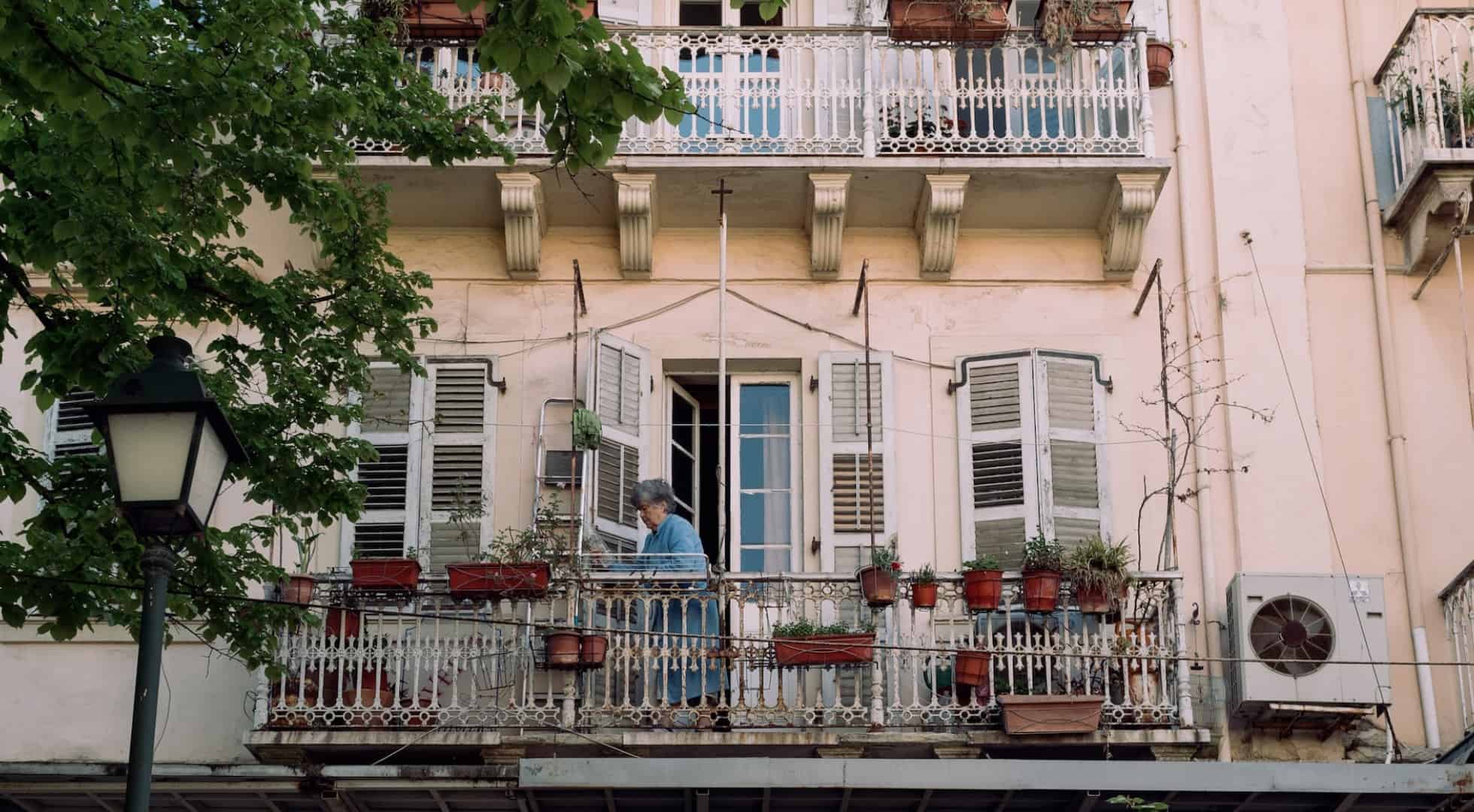 Explore the old town of Corfu by wandering around buildings with Venetian architecture, colourful houses with iron balconies and narrow alleyways. Laundry hanging on a line between adjacent houses are a common sight in this enchanting town. One of the best things to do around the old town is to sit back and relax over a glass of wine. Salto Wine Bar offers a modern ambience to indulge in wine pairings and scrumptious meals with traditional Greek and Spanish influences.
Join an olive oil tasting tour and visit olive groves as Corfu island is home to over 4 million olive trees. Spend a lazy afternoon at The Governors and learn more about olive oil production from the friendly owners of the establishment. Don't miss the tasty bites drizzled with delicious olive oil. Another natural product used since ancient times in Greece is honey. Head over to the bee shop owned by Panagiotis Vasilakis. Known locally as 'Mr Honey', this is the place to get up close with Mr Honey's bees, learn about the process of collecting honey and get a free sample of honey or purchase a bottle to take home with you.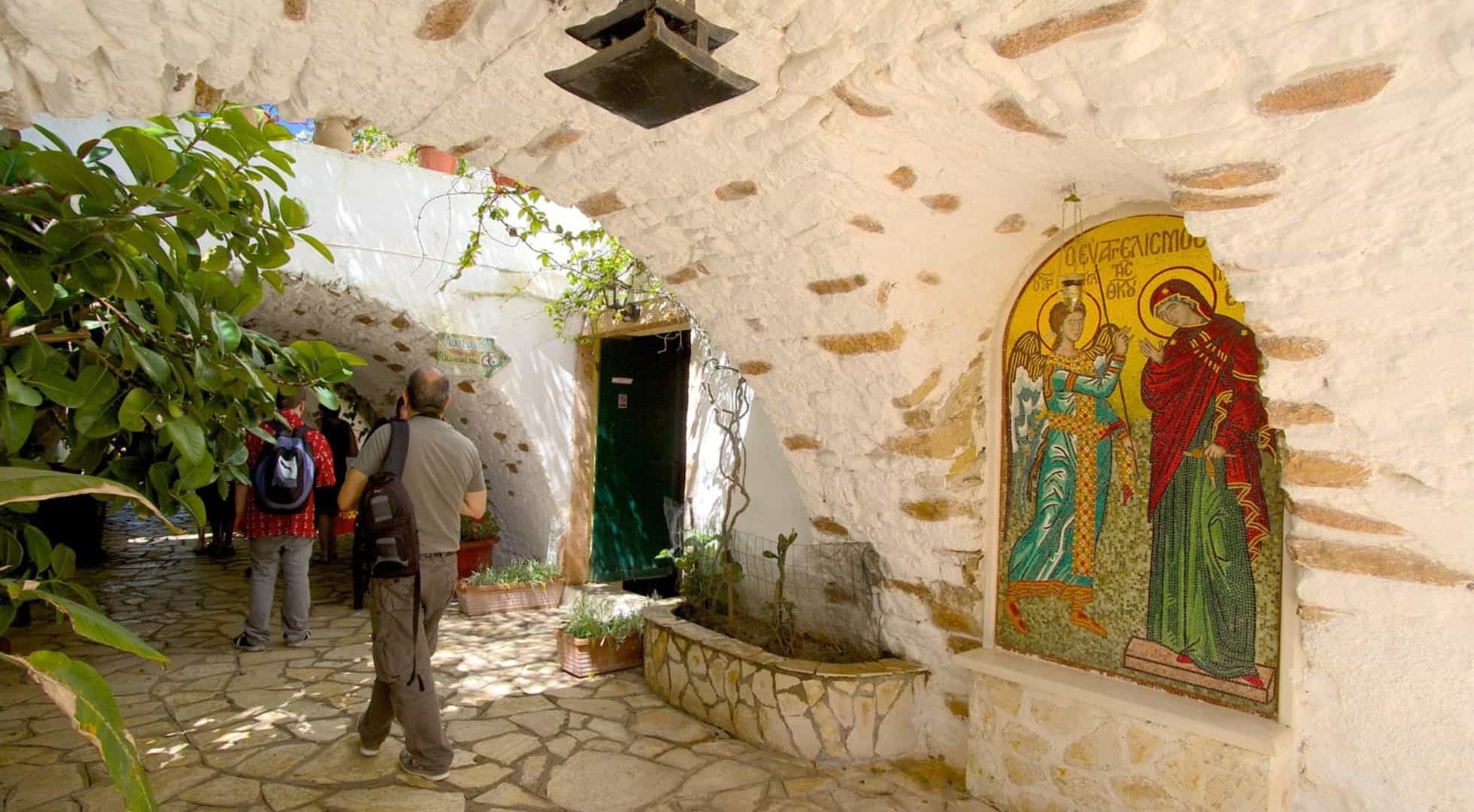 Among the notable ancient monasteries to visit around Corfu is the Paleokastritsa Monastery. Located on a remote hill towering over the beach with the same name and surrounded by steep cliffs, this 13th-century Byzantine monastery is dedicated to the Virgin Mary.
The sanctuary covers two levels. A flower garden with lush olive and cypress trees is on the lower level. There is also a small museum of Byzantine relics and books. The upper level of the monastery has a spacious courtyard and a small chapel. Locals believe that people who toss a coin into the well at the centre of the courtyard will one day return to Corfu. Since the Paleokastritsa still operates as a monastery, you will encounter monks passing by during your visit. However, the monks' living quarters are not accessible to the public.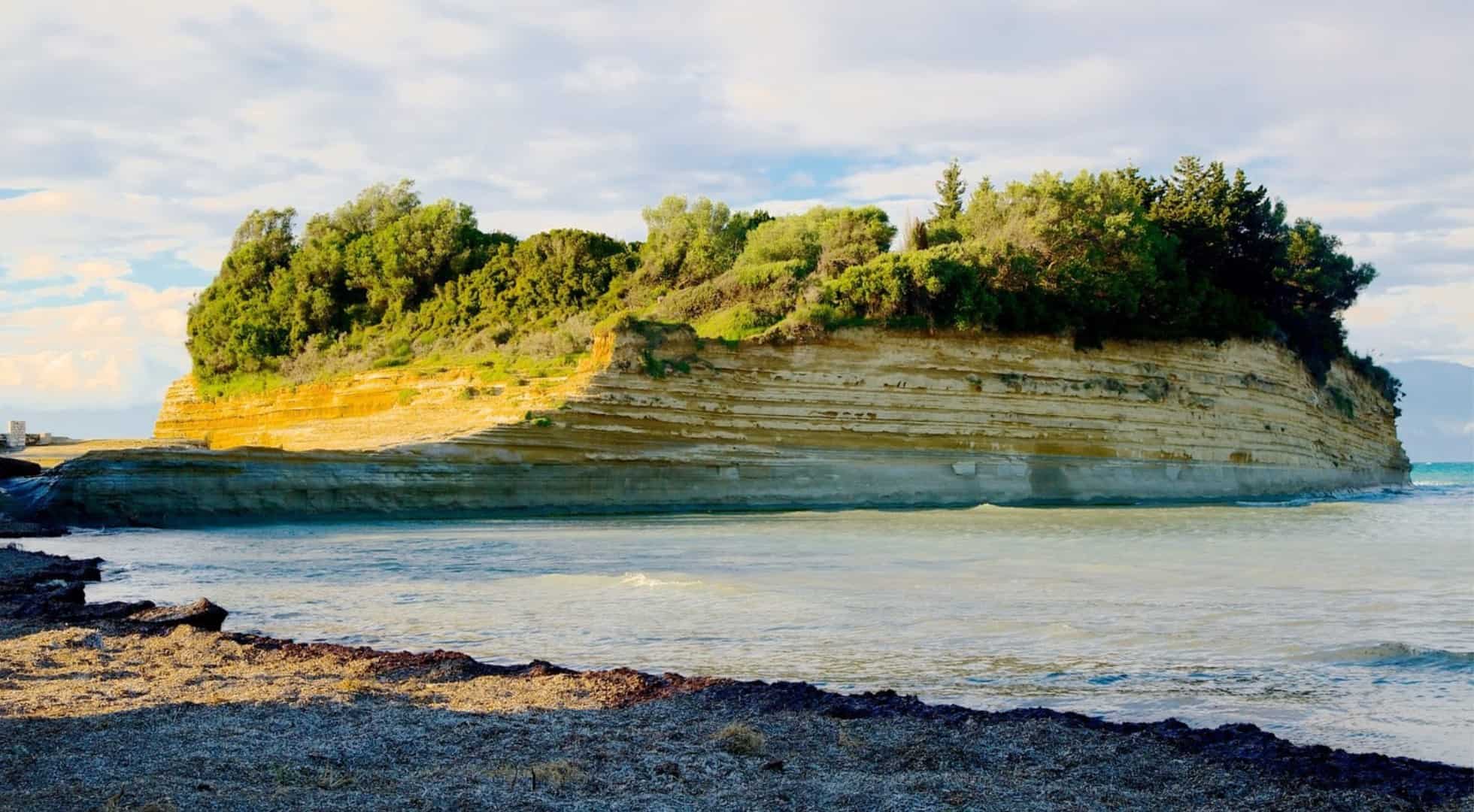 One of the most picturesque beaches in Corfu, Canal d'Amour, or Love Canal, is famous for unique sandstone rocks forming a natural fjord-like canal. Lay on the beach or swim in the Corfu Channel of Love, which boasts detoxifying and healing properties due to its high mineral content. The canal isn't too long or fully submerged in water. Sit on the rocks, scoop up and apply handfuls of clay on your body and hair for a natural mud bath!
Treat yourself to a luxurious fine dining experience at Etrusco Restaurant owned by Michelin Starred chef Ettore Botrini for picture-perfect plates of food such as the amuse bouche squid ink caviar, swordfish carpaccio, bourdeto (a local spicy tomato, onion and garlic stew with rascasse), triumph of the sea (a dry seafood pasta with shrimps, mussels and clams), and celery sorbet with granola, green chartreuse ice, and mint. Enjoy the view from the terrace overlooking the stunning island view for a memorable ending to your Corfu, Europe trip.
Senior Travel Europe: Cork, Ireland
Cork is a popular destination in Ireland for many senior travellers eager to explore historical and modern architecture, savour fresh brews from local pubs, thriving markets buzzing with friendly locals, and a haven for foodies with the finest local produce.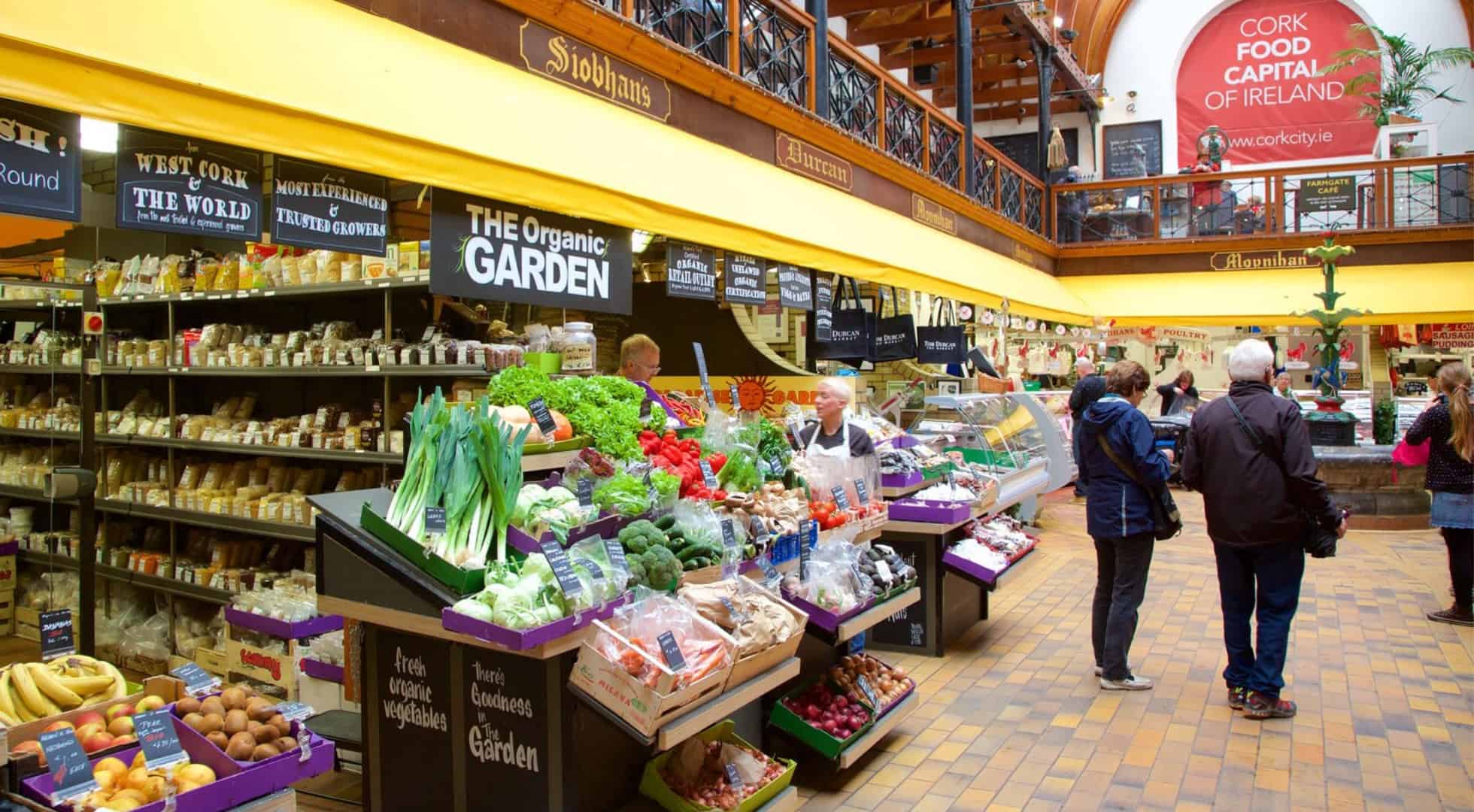 As Ireland's food capital, the English Market in Cork is one of the most iconic and extensively covered food markets in Ireland. The renowned market is well-known for many friendly local vendors and retailers trading there for generations. There are over 50 stalls selling fresh bread, fish, cheese, fruits, vegetables, traditional Cork food, and other international cuisines.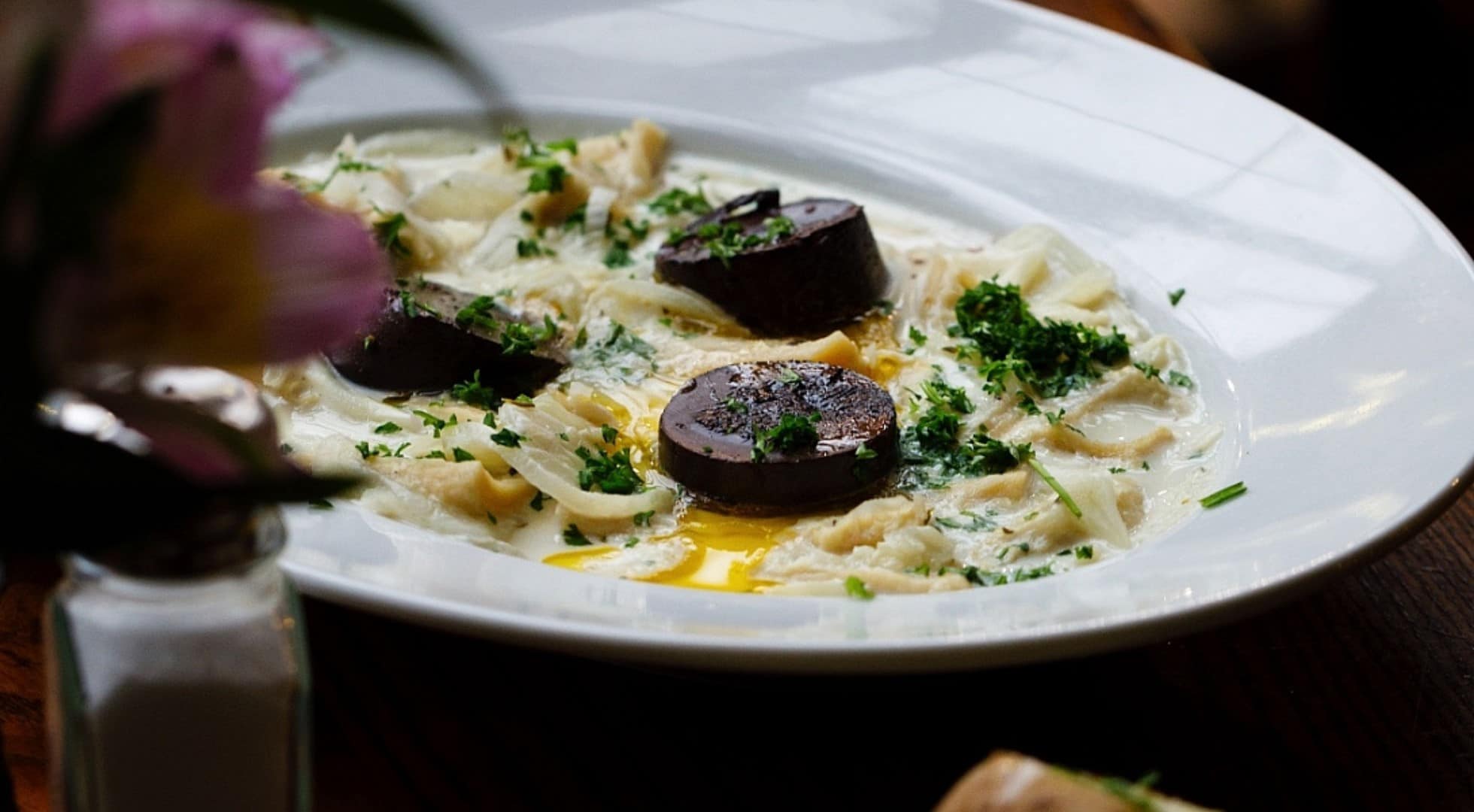 Drop by the Farmgate Café within the market area for a relaxing atmosphere and traditional or seasonally produced Irish specialities with indigenous ingredients straight from the market. Traditional Cork food and crowd favourites include trip and drisheen, market fish chowder, chicken liver and Longueville brandy pâté, Irish lamb stew, and ham hock terrine. There are also various drinks, ranging from cider to beer and wine. Cork is also home to famous coffee roasters such as Fermoy's Badger and Dodo. Don't miss the opportunity to get your caffeine fix at Farmgate, which serves an exquisite range of coffee with freshly made pastries, cakes and gluten-free treats.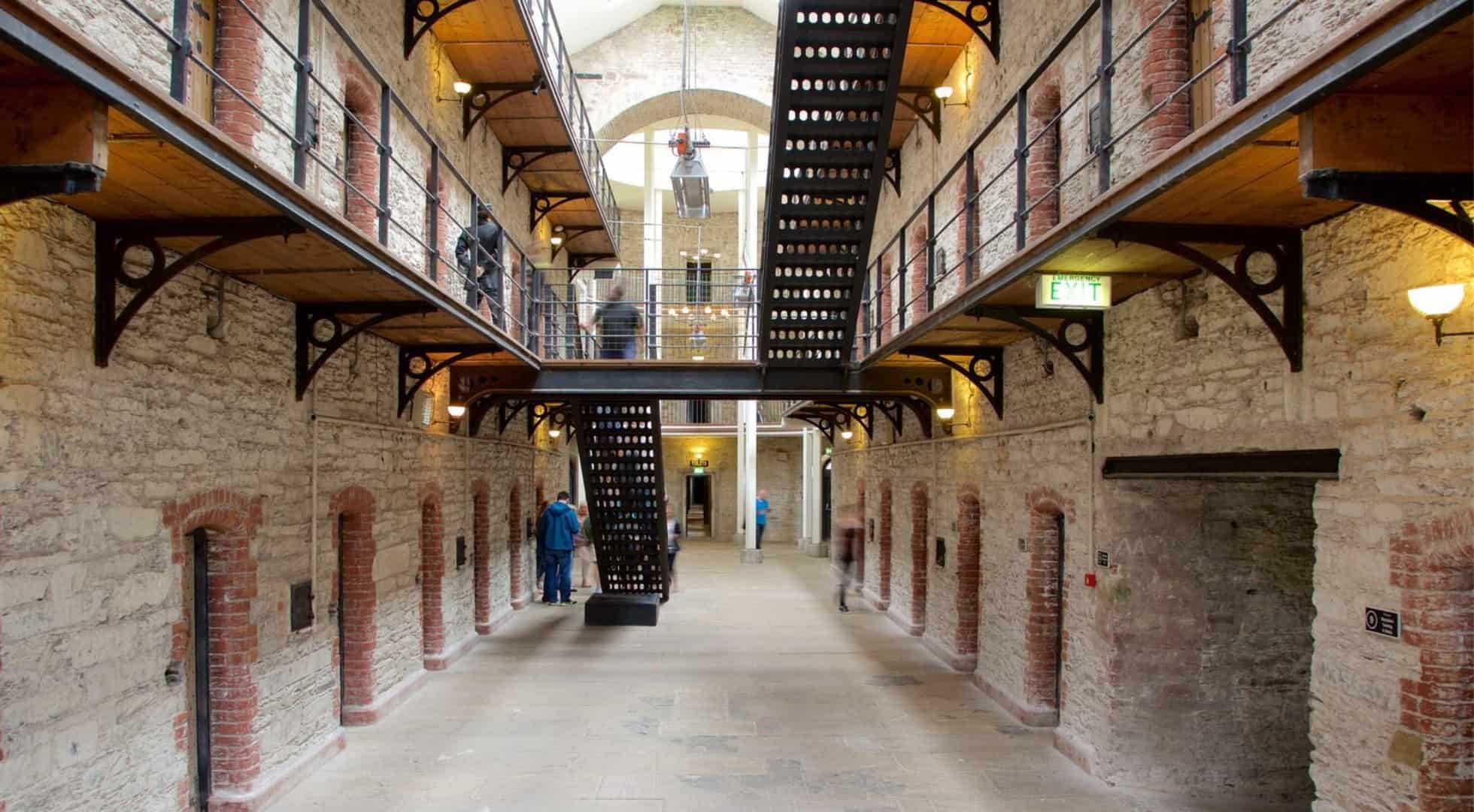 Senior history buffs will enjoy exploring Cork City Gaol for its Gothic architecture that resembles more of a castle than a prison. Primarily a women's prison in the 19th century. Many social reformists and politicians were held captive in this prison during the War of Independence.
Take a tour around the interior of the penitentiary, comprising narrow, gloomy cells and pale stonewall corridors, for a glimpse of history and life as a prisoner in tumultuous times. If you are up for a challenge, you can even get locked in a cell! In addition, you may be in luck to witness a photo shoot or filming at the West Wing of the Cork City Gaol. This corporate event venue is also available for various occasions, including wedding ceremonies.
Prefer spending an afternoon at a quirky museum? Then Cork Butter Museum will be a perfect place to add to your Cork city travel itinerary. Dedicated to the long-standing and rich history of Cork's dairy products ranging from milk, butter and cheese, you can explore the history of butter-making, watch a demonstration of the old-fashioned way of churning butter, view modern machinery used in creameries for the butter-making process and packaging as well as fascinating labels of various Irish creameries in the good old days.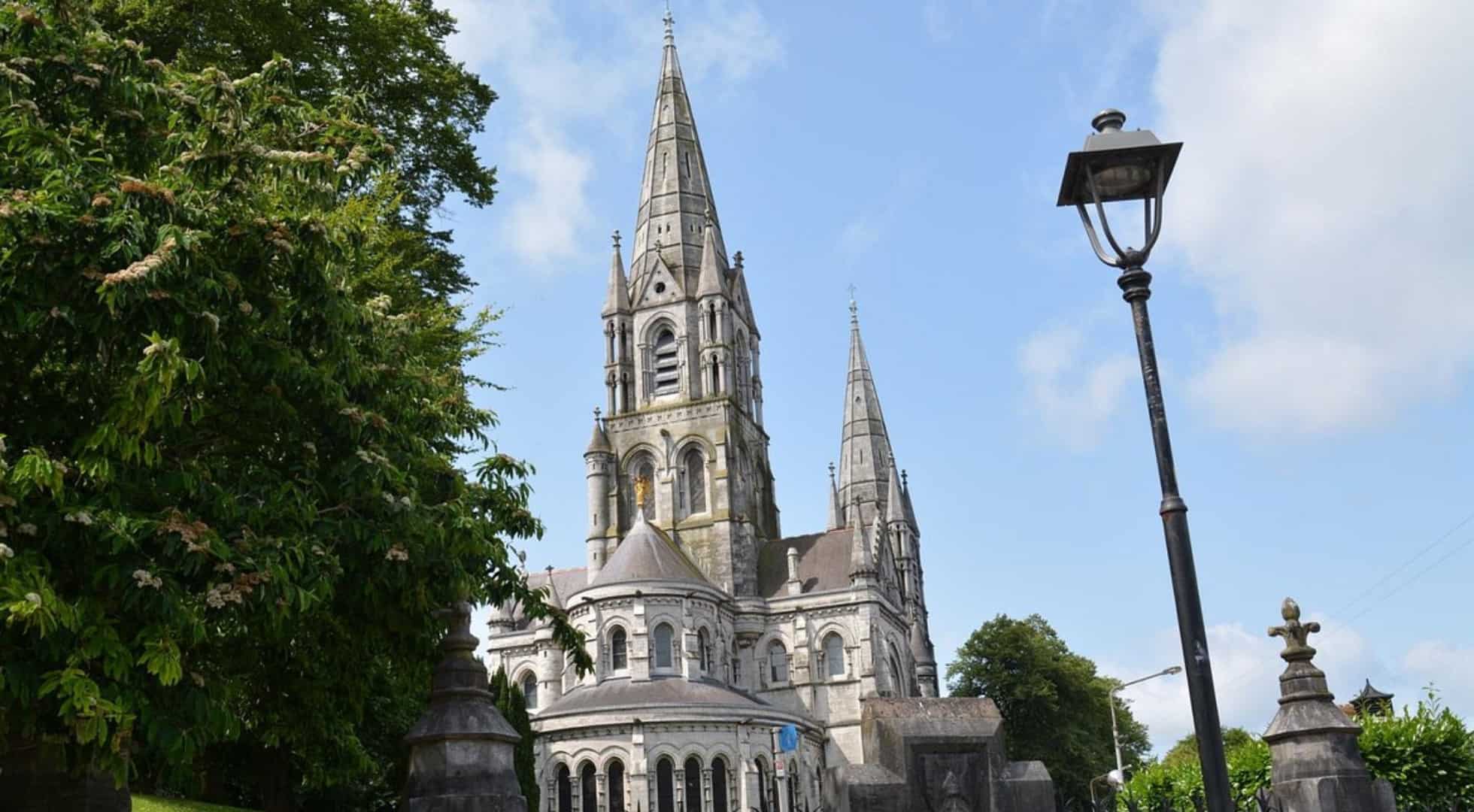 One of the most stunning cathedrals to visit in Cork is The St Fin Barre's Cathedral. The Anglican cathedral, originally a Christian monastery, was established by its patron Saint Fin Barre in the 7th century. The cathedral as it stands today has undergone numerous renovations over the ages.
The current cathedral, built on Cork limestone and walls lined with red Cork marble, has an awe-inspiring exterior. Gothic-style spires and sculptures of gargoyles with different animal heads and a tympanum (semi-circular or triangular decorative wall surface over an entrance) showing the Resurrection scene welcome patrons at the main entrance. Walk into the cathedral and marvel at vibrant-coloured stained glasses depicting scenes from the Bible. Other unique features to look out for include 12th-century carved stone heads, a vintage organ, and an unusual cathedral décor – a suspended 24-pound cannonball with an equally impressive history.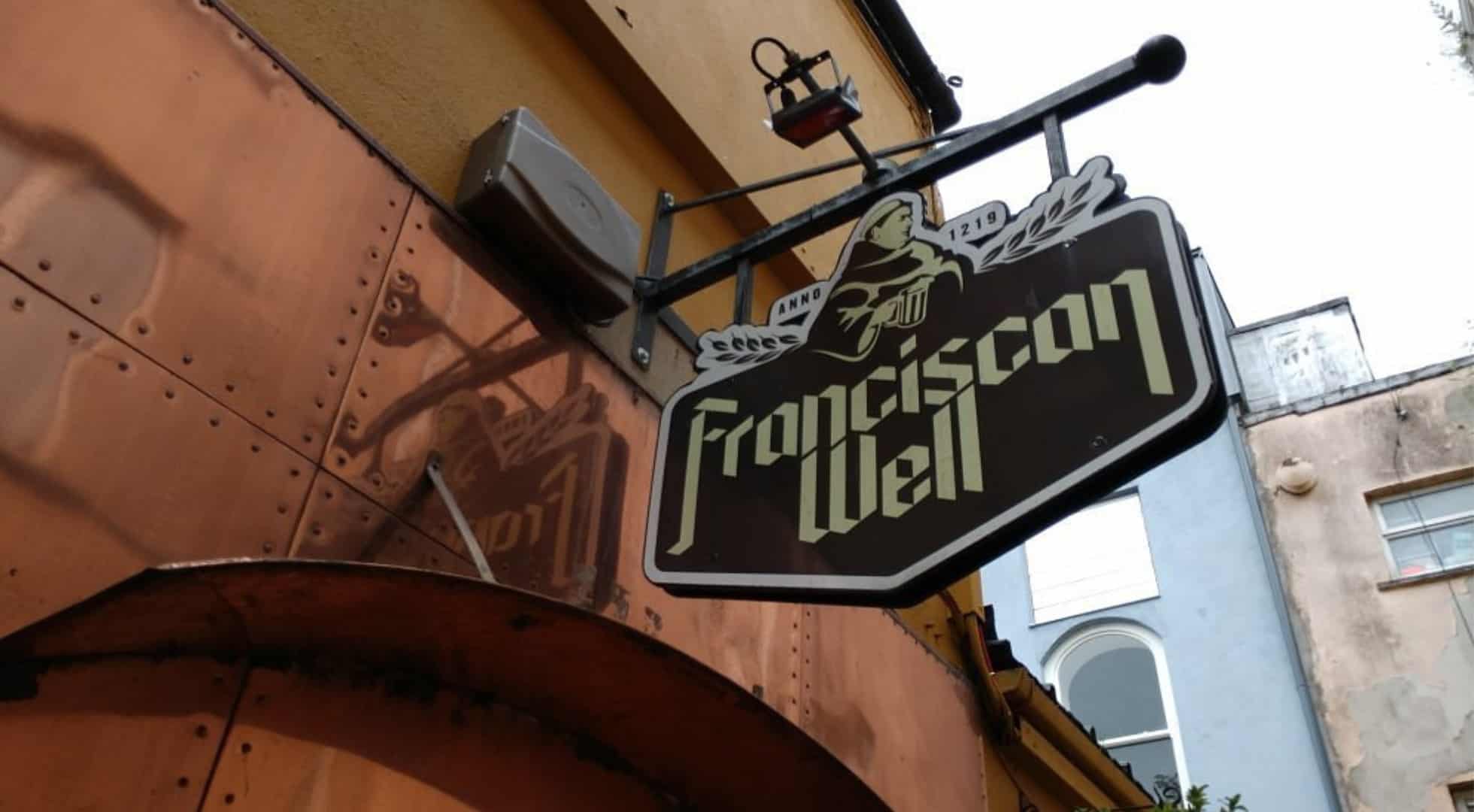 Since Cork has a world-famous reputation for breweries and fine local craft beer, visiting the Franciscan Well Brewery is a must. The brewery's location has roots in ancient history, being on the grounds of an old Franciscan monastery with a well believed to have healing properties! Have a relaxing day choosing from a wide range of in-house lager, ale, stout or wheat beer and enjoy your selection in the garden to live entertainment from local musicians belting traditional Irish tunes.
Senior Travel Europe: Amsterdam, The Netherlands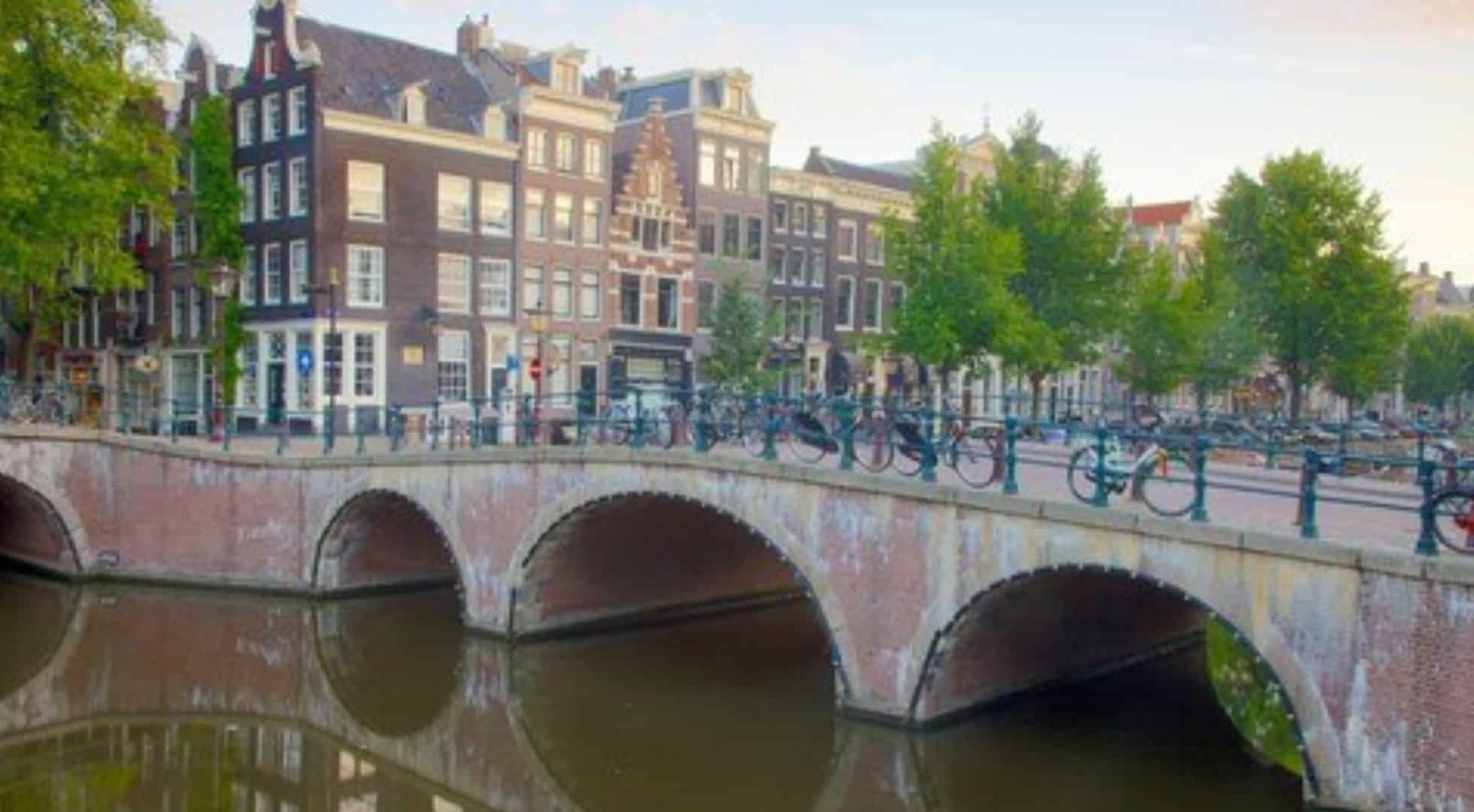 Apart from efficient public transportation, low hills and curb cuts aligned to the street level, Amsterdam is one of the safest cities in the world for senior travel with a low crime rate. Amsterdam's charm lies in the city centre, with extensive cafes and coffee shops, high-end restaurants, and famous museums.
Stroll along the canals of Amsterdam at the city centre known as Grachtengordel and walk over cobblestone bridges and alleyways for a scenic view. Try famous Amsterdam pastries like Poffertjes (mini pancakes) with piping hot coffee from street bakeries or pastry shops. You can even go shopping for souvenirs like bicycle bells or a pair of clogs representing the rich history of Dutch culture and a common sight in Dutch villages where women wear clogs with traditional Dutch attire.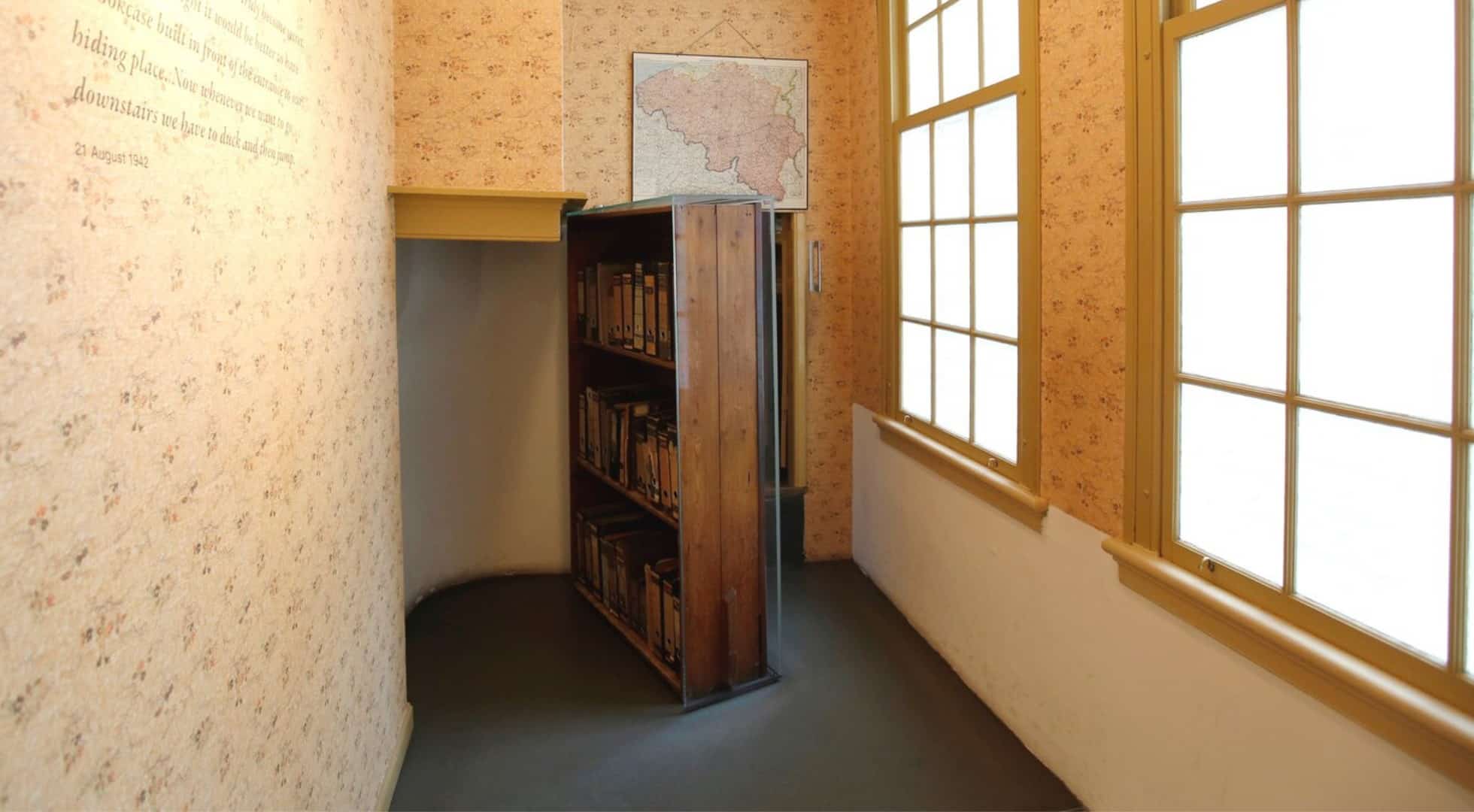 If there is one museum that is a must-visit in Amsterdam, it is undoubtedly the Anne Frank House. The annexe served as a hideaway for Anne Frank and her family from Nazi soldiers during the height of World War II. While hiding for two years, Anne Frank kept a journal in the Dutch language that soon became known as The Diary of Anne Frank, published after the end of World War II.
Celebrated as one of the most important literary works on the planet, reading the book will help you put things in perspective as you tour the museum and discover movable bookcases protecting the secret entrance to tiny rooms where Anne Frank and her family spent their last days before being arrested and sent to concentration camps.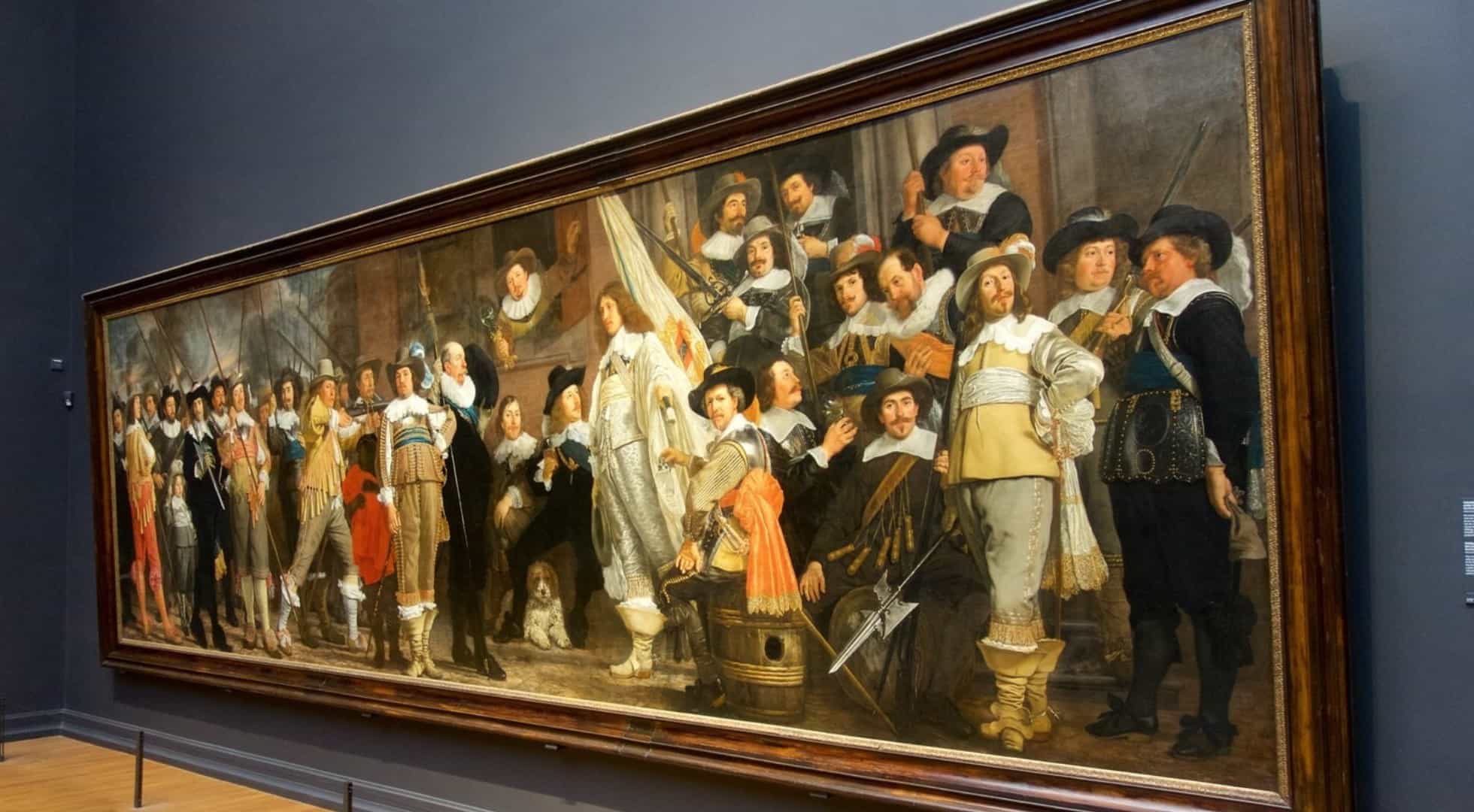 Another museum worth a visit is the Rijksmuseum, a spacious building with fascinating architecture and over 8,000 pieces of art, including masterpieces by famous artists like Rembrandt and Vermeer. The vast green spaces at the entrance serve as a cosy place for an afternoon picnic or a spot to stretch and relax after exploring the museum.
Fans of Van Gogh and his artworks should visit the modern Van Gogh Museum featuring the largest collection of paintings by the world-renowned artist. View amazing paintings like The Starry Night and Vase with Fifteen Sunflowers up close and learn unique facts about the life and tribulations faced by one of the most legendary artists in human history.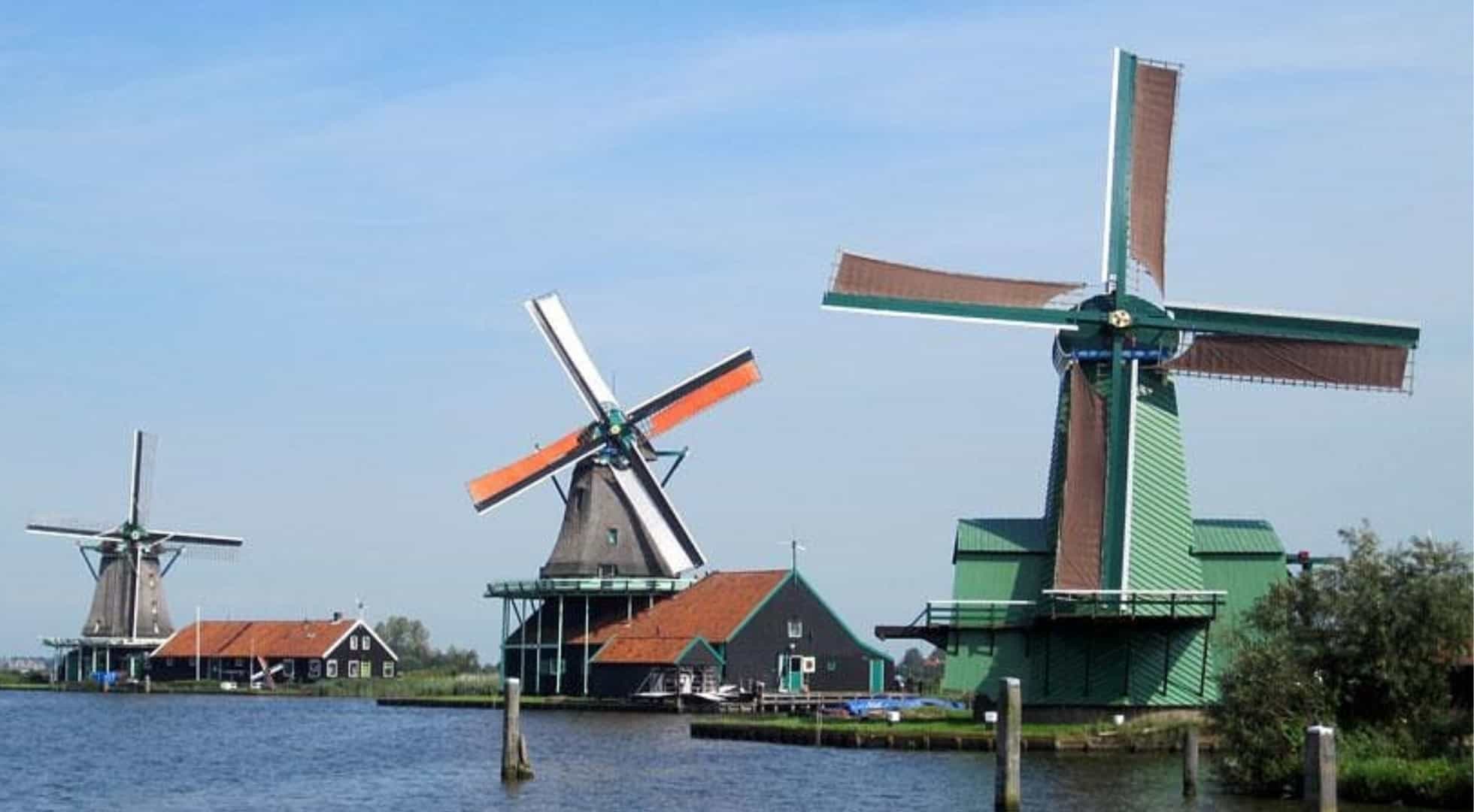 Windmills are an intrinsic part of Dutch culture every senior should experience first-hand. Book a tour of Zaanse Schans, an open-air park with famous windmills. At Zaanse Schans, you can also shop for souvenirs, witness the clog-making process or head to the cheese farm nearby.
The reality is age doesn't diminish wanderlust. As the saying goes, you are never too old to set a new goal or dream a new dream! Regardless of your choice of Europe tour destinations, spending the next chapter of your life travelling solo or with your family means investing your time and money in doing what's important in life while you still can.
Discover senior-friendly Europe tours!
You may also be interested in: