The best nature getaways are increasingly places involved in agritourism. Agritourism is a subsector of the ecotourism industry whereby travellers visit or stay for a few days at a farm, plantation, or other agricultural businesses for an incredible experience.
This may remind you of  WWOOF (World Wide Opportunities on Organic Farms), a form of eco-volunteering whereby you travel and learn organic and permaculture farming techniques. WWOOF is an international network that connects organic farmers and travellers.  Nature retreats in the line of WWOOF and those that offer agritourism have been making headlines and growing in popularity.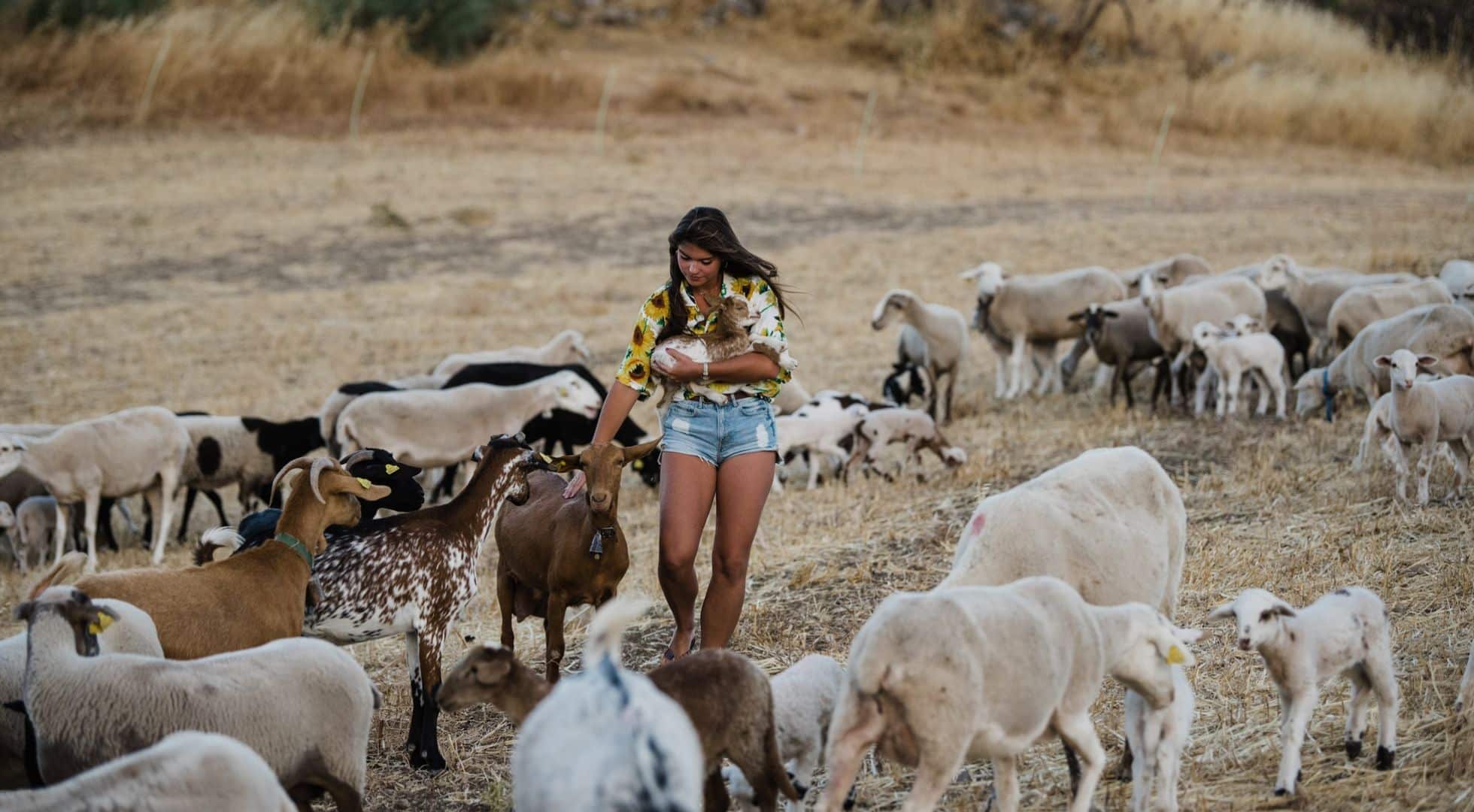 These are immersive stays where you can participate in the regular upkeep of crops and livestock as you take in the best of Mother Nature and the countryside. However, you are in for a lot more than traditional farming practices.
By experiencing the beauty of nature and the knowledge of learning where food comes from, and how it is grown, you connect with the land. Through this experience, you develop new, more informed eyes that appreciate the vast and diverse landscapes. Mountains, lakes, forests, flora and fauna take on a deeper meaning; chances are, you will understand and appreciate more about yourself and your place on this planet.
Celebrate International Earth Day with a trip
This article highlights agritourism and other nature retreats in the context of International Earth Day, observed every year on April 22. International Earth Day promotes awareness and action on environmental issues such as climate change, deforestation, pollution, and biodiversity loss.
Also known as International Mother Earth Day, this particular day celebrates our respect for the natural world. It also encourages us to take steps to preserve it for future generations. You can consider participating in environmentally conscious events such as clean-up campaigns, tree-planting drives, and educational seminars.
If you want to merge this idea with a holiday, a nature retreat with opportunities to participate in agritourism would be an option. Agritourism promotes environmentally responsible tourism practices, thus supporting the goals of International Earth Day. Consider these fabulous earth day destinations and create a more sustainable future for all.
The Best Nature Getaways: top Farm stays worldwide
La Donaira, Andalucía, Spain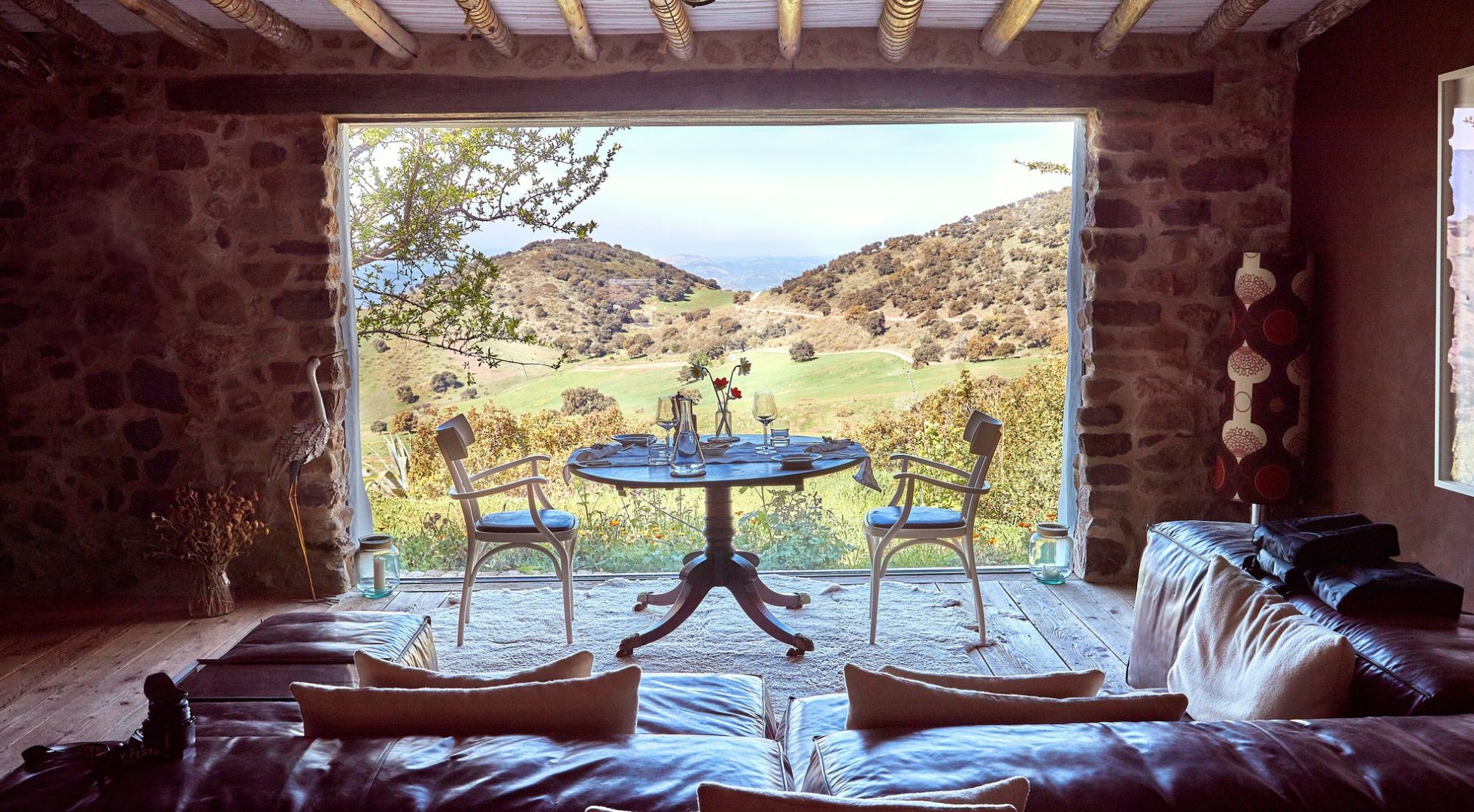 This luxury organic farm in the Andalucian hills is a conscious traveller's dream nature retreat in the countryside. This is where sustainable, luxury and adventure travel come together in a beautifully constructed package.
There are only nine rooms for visitors, but you can do various things, from horseback riding, bathing in natural springs, exploring an organic medicinal garden, paragliding and hiking.
A spa offers massages with locally derived essential oils, an icy plunge pool, yoga classes and other wellness activities. At the same time, La Donaira Soil Academy hosts international workshops and lectures on soil-preserving permaculture and regenerative agriculture methods. In addition, visitors can participate in interactive courses in the field and lab to better understand the hidden world beneath our feet.
Food served depends on what is plucked from the organic gardens each morning. Bread is baked, and eggs are collected fresh daily. La Donaira makes goats' milk cheese and extra virgin olive oil and contains honey from mountain hives. Meals are served with natural, biodynamic and organic wines.
Besides farm stays, you also have the option to stay at charming rural hotels, B&Bs, luxury villas and country houses in Spain.  These are places where you can escape the crowds of tourists in popular cities and enjoy the Spanish countryside, rural areas and local culture.
A great experience you can find in Spain's many nature retreats with agrotourism is drinking cider directly from a barrel.  Cider is a staple in Spain's Basque Country and part of its history and culture. So remember to click your glasses and toast Topa! (Cheers!).
Pri Plajerju, Trenta valley, Slovenia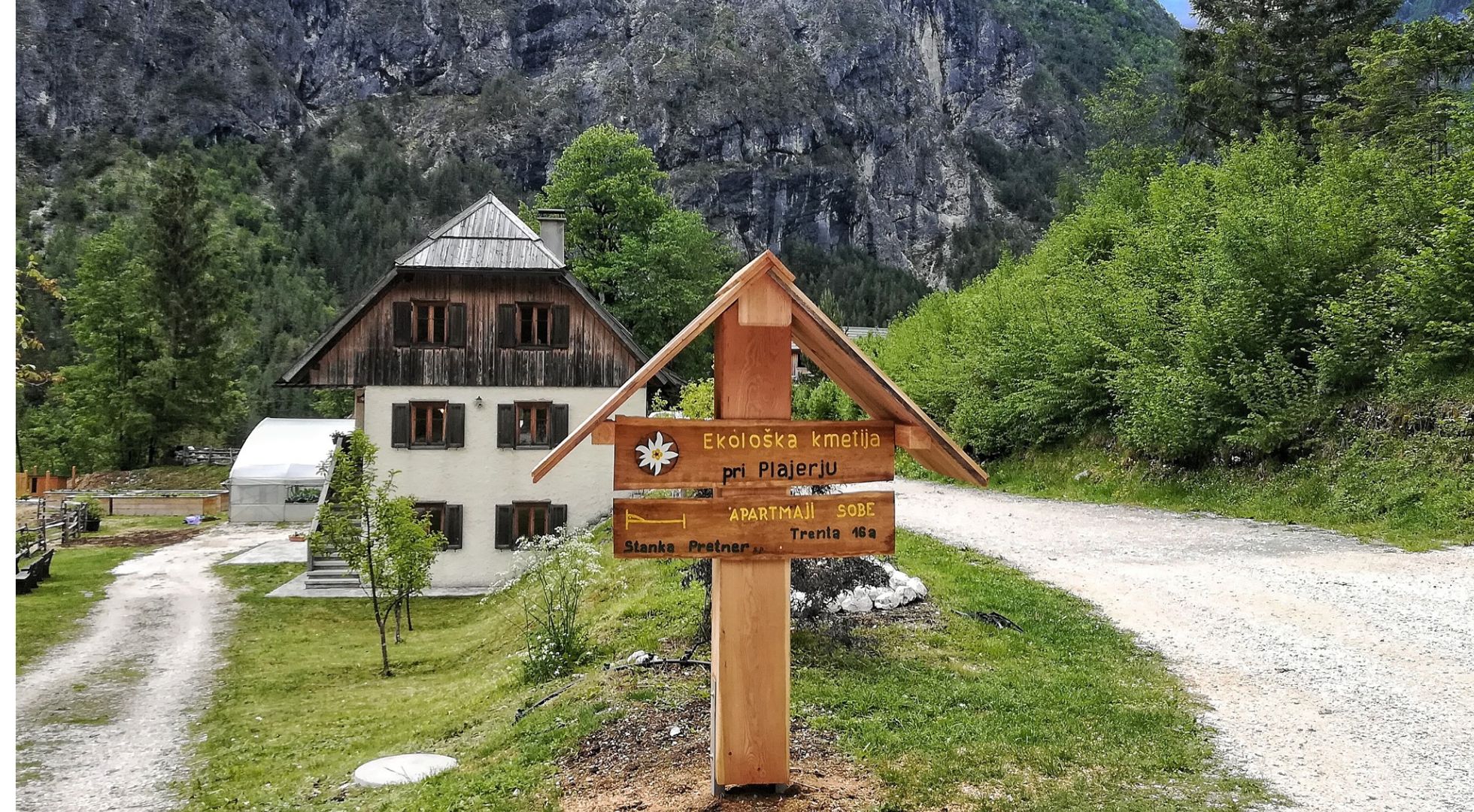 Slovenia has many unique nature retreats, but Pri Plajerju has made a name for many reasons. This nature getaway is an organic farm next to a forest, an Alpine paradise, in the heart of Slovenia's Triglav National Park.
This farm is run by the Štoka family, committed to sustainable agriculture and preserving their community's traditional way of life. You can participate in farming activities, feed the animals and pick what you will eat during your stay. In addition, there are endless opportunities for hiking and cycling in this peaceful rural area.
You can choose to sleep on hay (there are apartments with beds) as you learn about traditional farming practices. All the apartments in Pri Plajerju are named after sheep earmarks to honour the tradition of sheep and goat breeding in the Trenta Valley.
This is the best nature getaway and farm stay to enjoy the Slovenian countryside's raw, rugged natural beauty. After visiting the beautiful Soča  River and its winding riverbeds and river pools, you can see a small alpine wellness centre and enjoy the calming effects of bubbling water.
Slovenia has a deep agricultural heritage, and there are farm stays throughout the country. You can stay at rural B&Bs, working farms such as Pri Plajerju or luxurious farmhouses. Multiple generations often run these farms, and you can expect great food, plenty of outdoor space to explore and friendly farm animals.
We recommend staying at least two to three nights at each farm to get the most out of your visit. A short stay where you are rushing from place to place isn't enough time to breathe and enjoy the beautiful Slovenian countryside.
Agritourismo Forest,  Iseo, Italy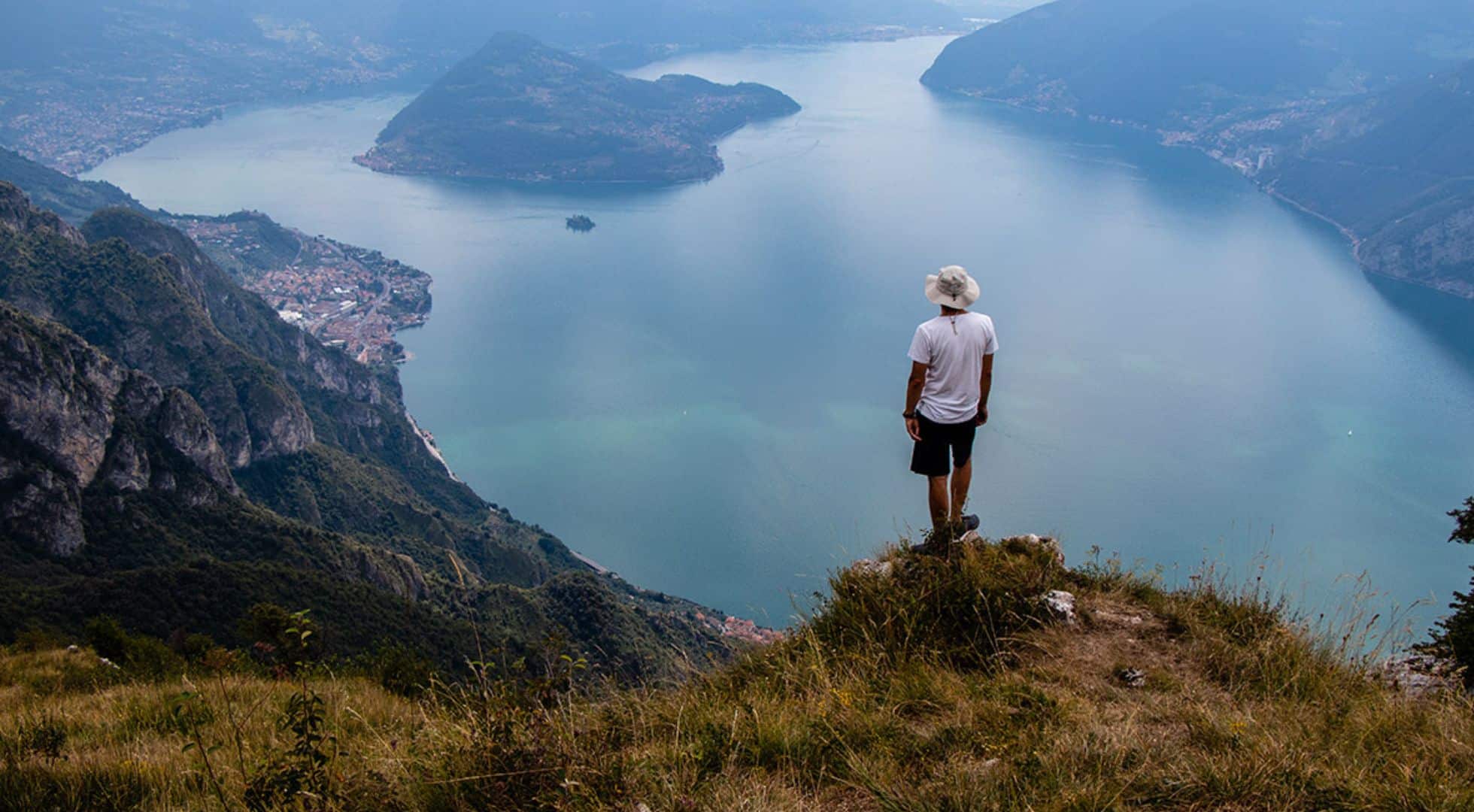 Agritourismo Forest is a family-run farm in the Tuscan hills of Italy near Lake Iseo. This beautiful Italian lake is known for charming villages, hearty authentic food, and wines. It also attracts fewer tourists as most tend to head to Como, Garda and Maggiore.
Established as an agricultural estate in 1910, Agritourismo Forest is surrounded by 10 hectares of olive groves, vineyards and chestnut trees. Agritourismo refers to an independently-owned farm that is used partially for agritourism. Owners of these farm stays are usually, primarily, farmers.
At Agritourismo Forest, you can experience authentic Italian hospitality and participate in farming activities like grape harvesting, olive picking and honey extraction. Accommodation here offers stunning views of the surrounding countryside and traditional Tuscan furnishing. Seven rooms are both rustic and comfortable, with all the advantages of modern technology.
Visitors can walk in the forest, explore the nearby medieval town of Volterra or make day trips to other Tuscan cities, such as Florence and Siena. In addition, make it a point to visit the Torbiere del Sebino Nature Reserve on the southern shore of Lake Iseo.
This 360-hectare protected wetland reserve has enormous environmental value with its biodiversity. It opened from dusk to sunset, and you must walk on indicated trails to admire its reed beds and ponds. You will remember the intense sunrise and sunset views that can be seen from this tranquil natural setting.
One advantage of staying at a traditional agriturismo (loosely translated as Italian farm stays) is the food. As with most nature retreats that are part of agritourism, your meals are fresh off the farm. Insiders often say the best food traditions in Italy are not found in fancy restaurants but in an Italian family farm in the gorgeous countryside.
Qingjing Farm, Nantou County, Taiwan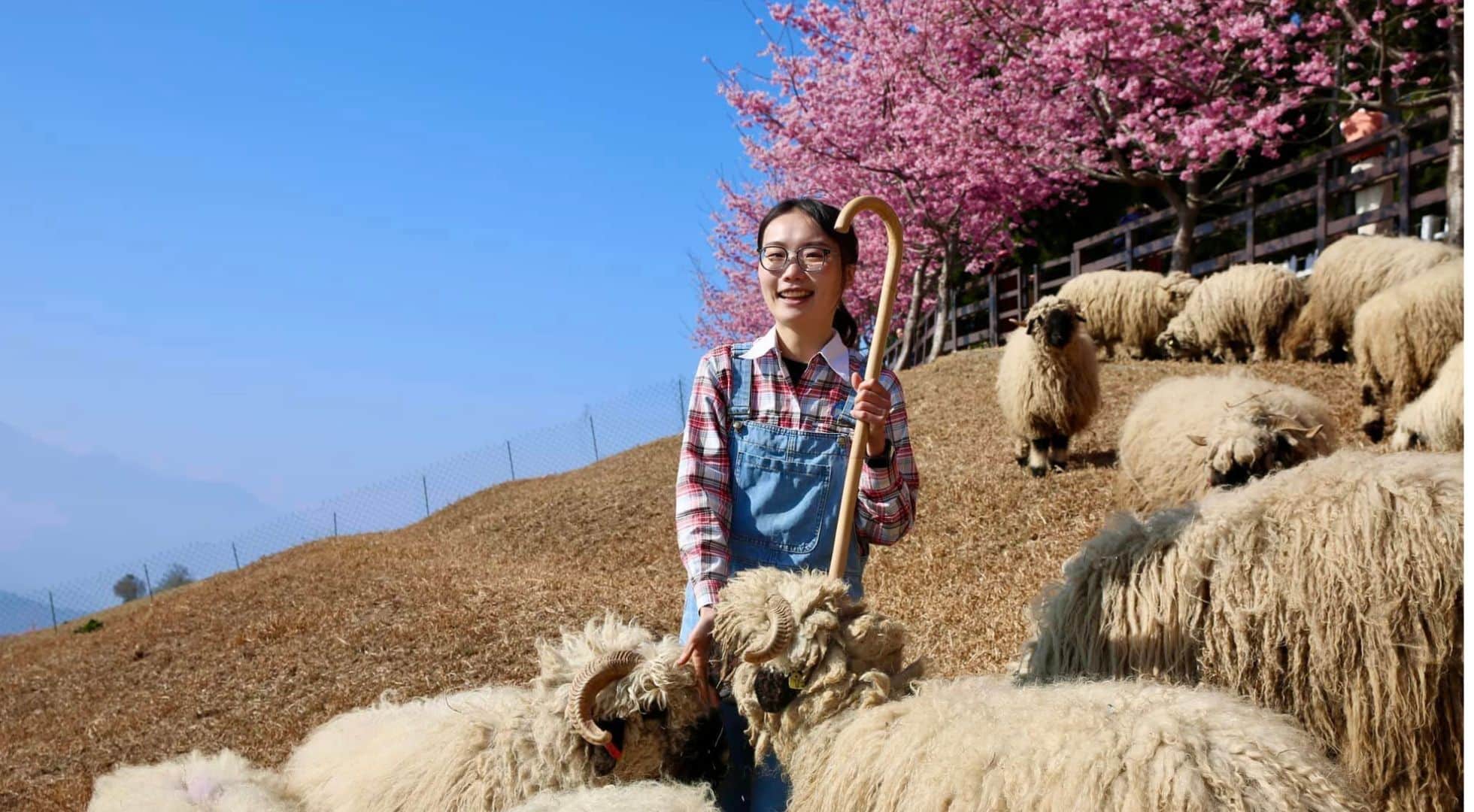 Qingjing Farm, or Cingjing Farm, is a famous mountainous area in central Taiwan. This place is known as the Switzerland of Taiwan and is the perfect setting for a nature retreat. You have rolling grasslands, dramatic mountain views and lush forests to explore once you have had your fill learning about local farming practices.
There are several accommodation options available at Qingjing Farm. The more well-known places include the Cingjing Brilliant Twins of Seattle, the Star Villa, and the Cingjing Energy Home. Prices and amenities vary, so you can pick one that suits your preferences and budget.
The Green Green Grassland in Qingjing Farm is the best place for those travelling with kids. The sheep and cows are friendly, and the farm holds many events throughout the day. Do not miss the famous Qingjing Horsemanship Show, which features acrobats from Mongolia and Kazakhstan.
If you want an unforgettable adventure, head to the Aowanda National Forest Recreation Area, which is filled with waterfalls, hiking trails and rope bridges. This forest is famous for its golden red and orange maple leaves that flutter during autumn. But Aowanda has a different look and feel every season, so anytime is the right time to visit.
While at Qingjing Farm, go on the sunset trail during the last few hours of daylight. This will bring you stunning views of the valley below. Many also recommend hiking to Jade Lake. Once done trekking and farming, head to Lushan's small hot spring town to revitalise with a private bath.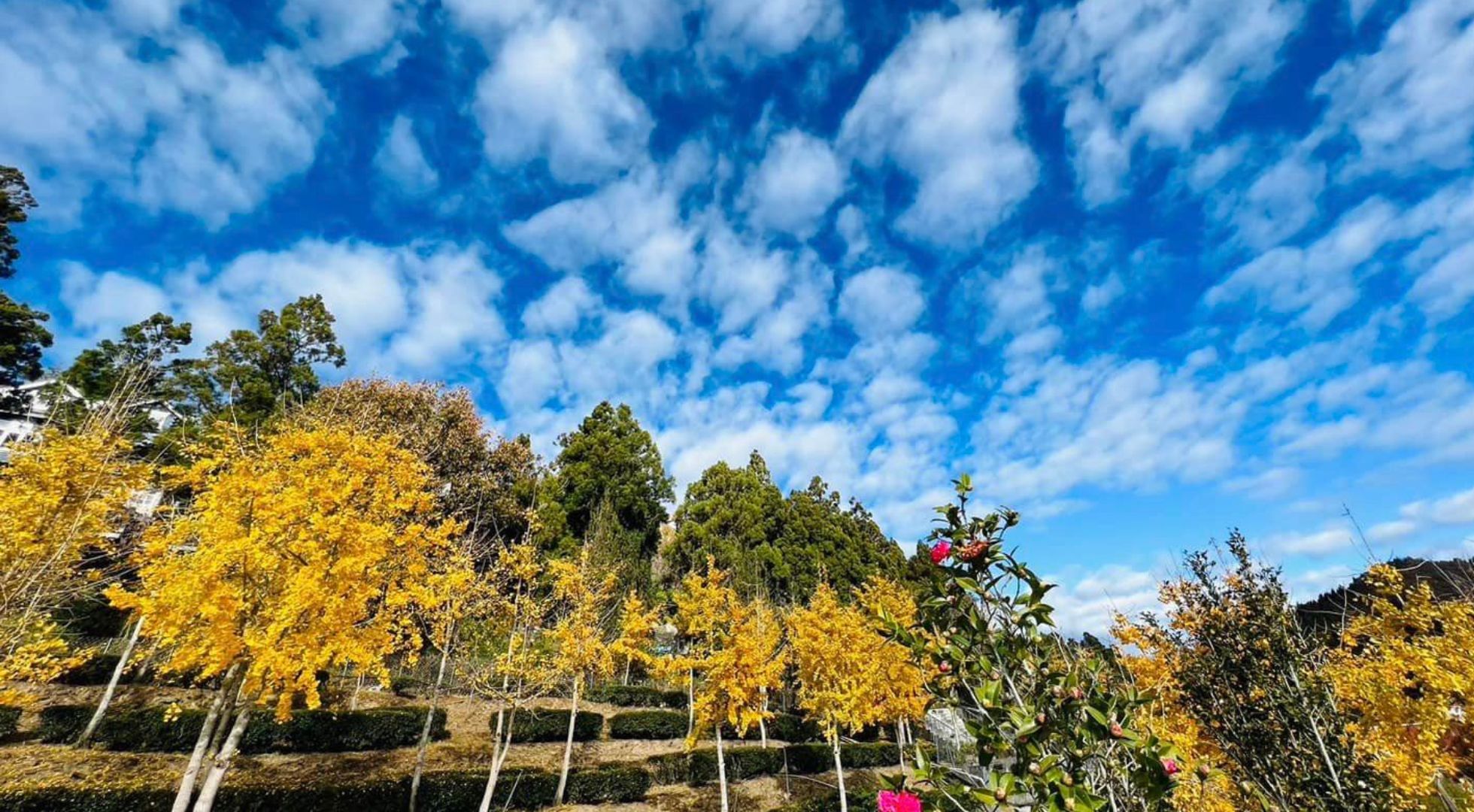 You can also visit the High Mountain Oolong tea farms for some of the best tea produced in Taiwan. The high altitude and coldness infuse the tea leaves with mountain aroma and a fruity flora scent. Meanwhile, a popular dish is earthen jar chicken, found across Taiwan but considered a must-try dish in this region.
Carton King is a restaurant filled with all things made of cardboard. There is cardboard furniture, sculptures, interior décor, sheep even a life-size train. You can have tea here but do not miss eating at a B&B, especially if you stay at one. This is where you can find hearty home-cooked meals with local ingredients that benefit from fresh air, clean water and good soil.
Look to spend a few days of your travels at Qingjing Farm. Time slows down when you breathe in the fresh air and look for waves of fluffy white clouds floating over the mountaintops.
Taiwan's government has actively promoted the development of leisure farms to revitalise rural areas and promote sustainable agriculture in recent years. Leisure farms are considered agritourism in this country, and guests can participate in farming activities as they experience Taiwan's beautiful countryside and traditional culture.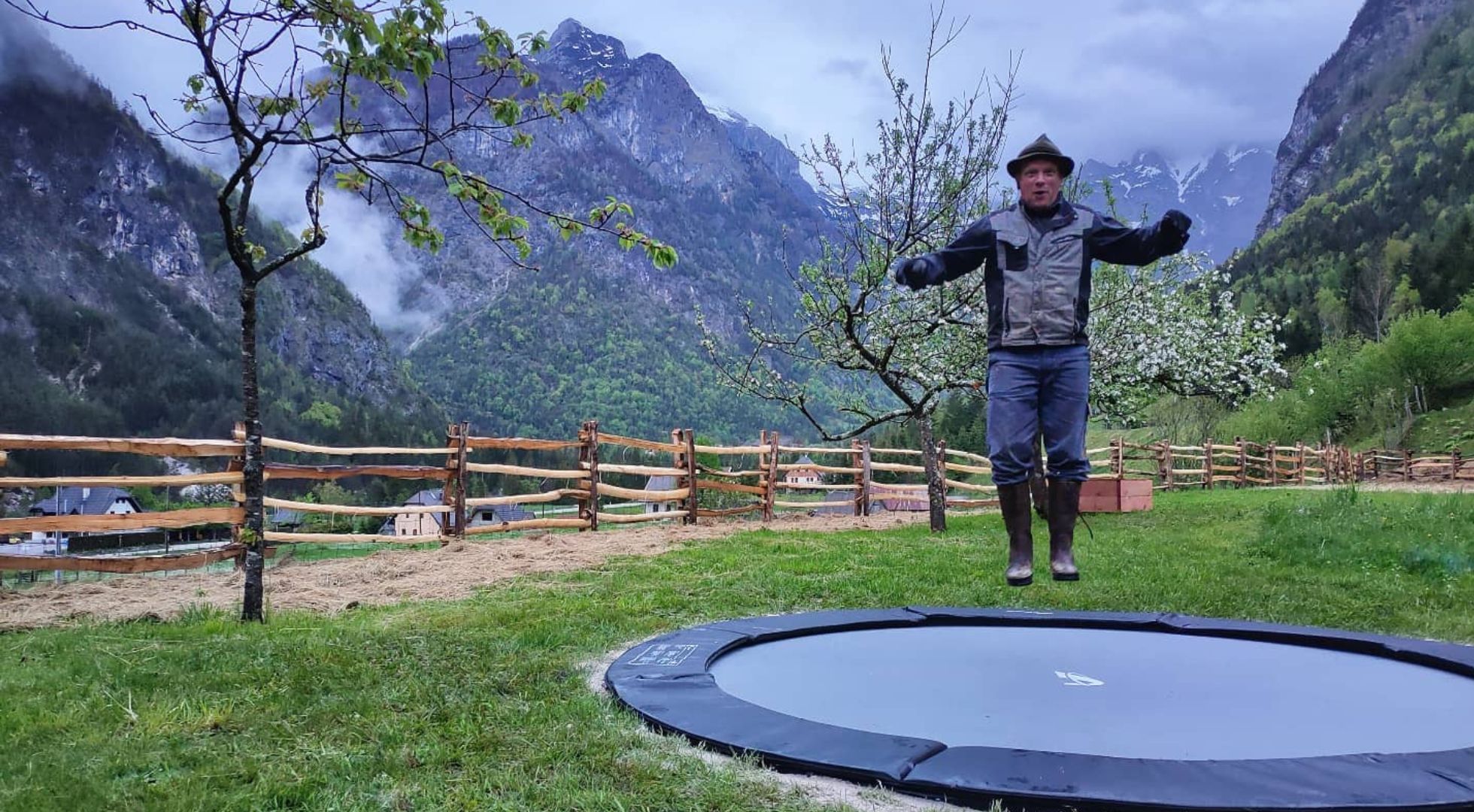 Farm stays offer a unique opportunity for visitors to immerse themselves in the agricultural way of life by staying on a working farm or ranch. It is a perfect way to escape from the hustle and bustle of urban life and experience the tranquillity of rural living. Moreover, by choosing to stay on a farm, visitors can positively impact local economies and support sustainable tourism practices.
LET US HELP PLAN YOUR Farm stay among the Best nature getaways
You may also be interested in: