"Passionate. Vibrant. Exciting. Historical. Diverse. A country like no other."
These are just some of the words used to describe Spain. Whether you're after incredible scenery and architecture, historical treasures and rich culture, amazing beaches and mountains, gastronomical Spanish food or a buzzing night life, Spain has it all.
There are just too many destinations to cover in just one article, so today we start with these 5 cities along with their amazing attractions that you must explore on your next Spain trip !
Can't wait to start planning your dream holiday to Spain ? Our friendly team here at HTT are just a click away to help you with Tralfagar guided holidays to make your dreams come true !
Spanish Trivia :-
Spain has the 3rd most UNESCO World Heritage sites in the world – after China and Italy who tie for 1st place
Many parts of Spain take you back many centuries, but it is actually one of the most modern and progressive countries in all of Europe. Half of the government cabinet are women. Spain is one of the most gay-friendly countries in the world, with many LGBTIQA+ festivals and activities.
Amongst the greats Spain has produced :- tennis legend Rafael Nadal, actress Penelope Cruz and famed Netflix series Money Heist.
1. MADRID
We start off in Spain's lively capital; richly beautiful with its royal palaces, baroque churches and historical mansions playing backdrop to its wide boulevards.
Did You Know ?
*For the foodies: Madrid boasts of the oldest restaurant in the world. Called Sobrino de Botin, it was founded in 1725.
*For the shopaholics: Madrid is home to the biggest Zara in world – 6,000 square metres or 65,000 square feet of shopping heaven awaits you !
*For the soccer fans: Pay a visit to the Real Madrid football stadium, home to one of the most successful sporting clubs in the world. Real Madrid vs Barcelona rivalry is world famous.
 The Royal Palace of Madrid 
This 18th century royal palace is the official residence of Spain's royal family and has more than 3,000 rooms full of art and history to explore, plus breath-taking views of the city.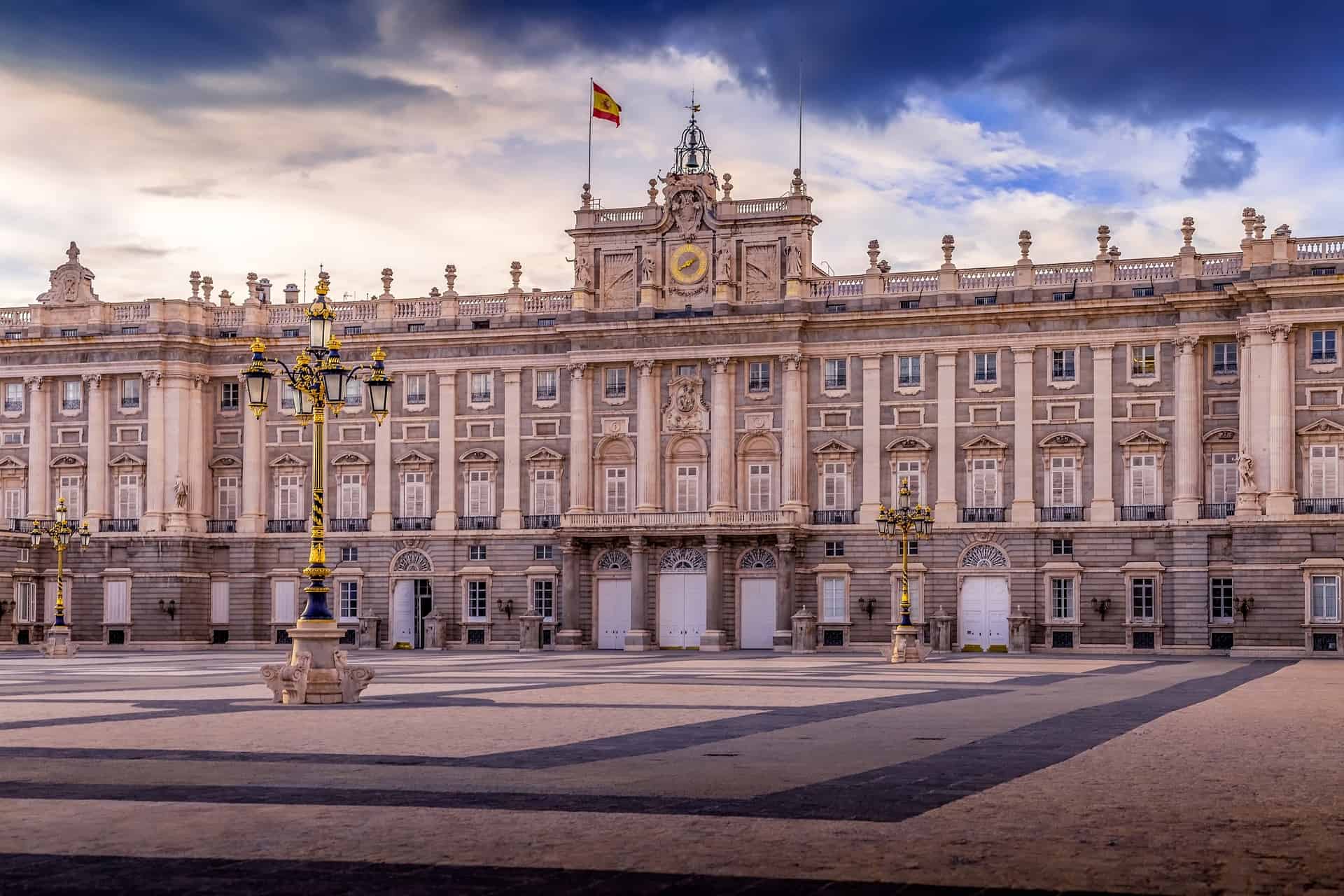 Gran Via
A ten minute walk from the palace is the Plaza de Espana, a delightful square with beautiful garden, fountains and statues of historical figures (history buffs should know the name Don Quixote). You then find yourself at Gran Via, Madrid's most famous street lined with shops, restaurants and bars. Take a night stroll there to absorb the energy and vivacity of the city.
Puerta de Sol
Also called the Heart of Madrid or the Centre of Madrid is the Puerta del Sol. This famous landmark and popular meeting point is worth a night stroll there too to experience Madrid's energy.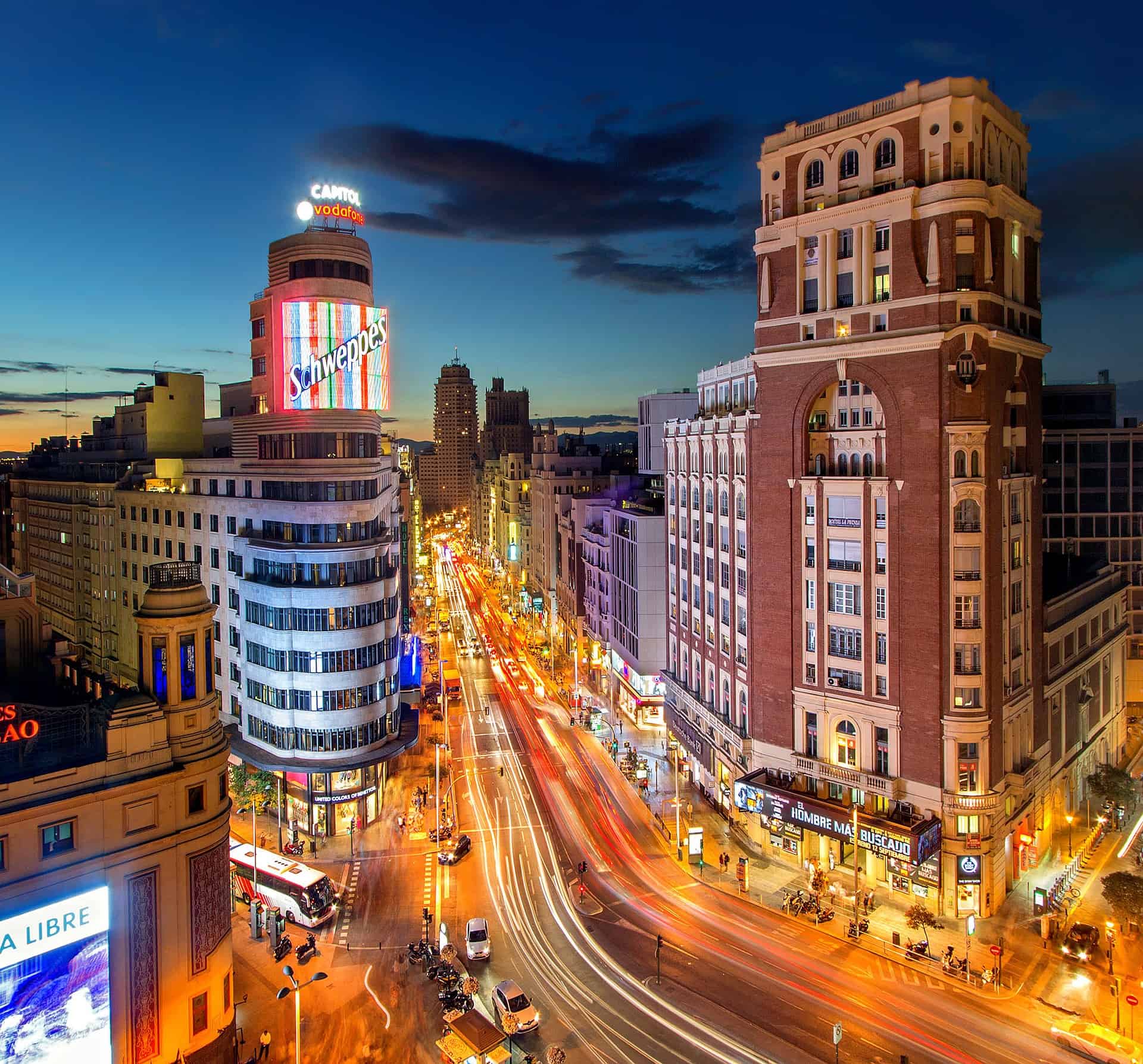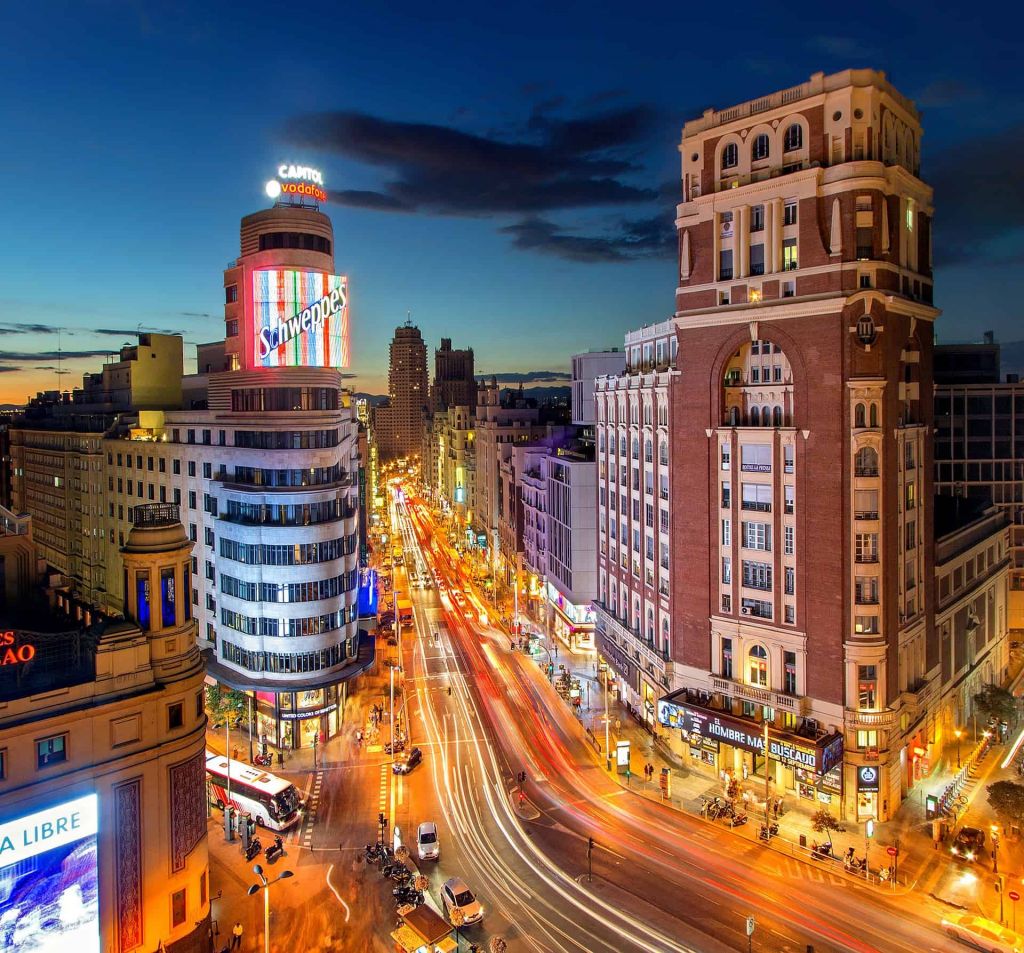 If you have more time to spare in the modern metropolis that is Madrid , take the chance to explore beautiful and historic Buen Retiro Park and the Crystal Palace and visit the world-class Prado Museum.
2. SEVILLE
Legend has it that Seville was built by Hercules more than 2,000 years ago. Seville is the capital city of the Andalusia region in Southern Spain, famous for its awe-inspiring architecture, medieval palaces and churches, gorgeous parks, oldest bullfighting ring and seductive flamenco dancing. And pay attention foodies; Seville bills itself as the world capital for tapas.
Plaza de Espana
The Plaza de Espana is located in Seville's primary park, the Maria Luisa Park which is also a must-visit destination. This immense plaza of breath-taking Spanish architecture of the Baroque, Renaissance and Moorish styles is so impressive; it served as the location for several Star Wars movies.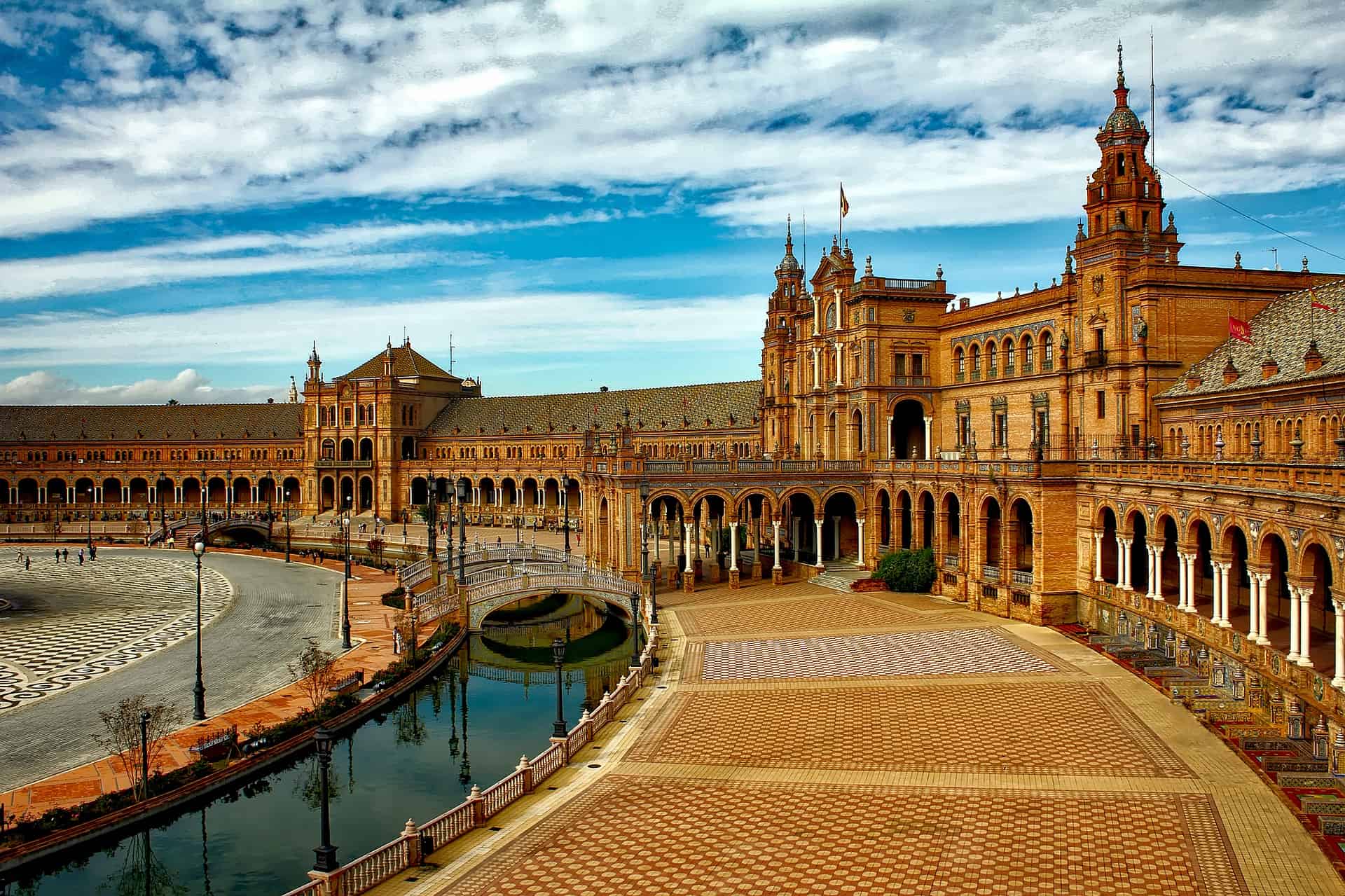 La Giralda & the Cathedral of seville
A UNESCO World Heritage site, La Giralda serves as the bell tower of the Cathedral of Seville, the world's largest Gothic cathedral.
The exterior of the cathedral is stunning however it's no match for what awaits inside where the intricate structures and decorations will blow you away. A highlight is the tomb of the explorer Christopher Columbus which is truly awe-inspiring.
A trip to the top of the tower is an absolute must. To do this,  you climb 34 ramps ( ramps, not stairs, as horses were used to climb the tower ) but the sensational 360 degree view of Seville at the top is well worth it.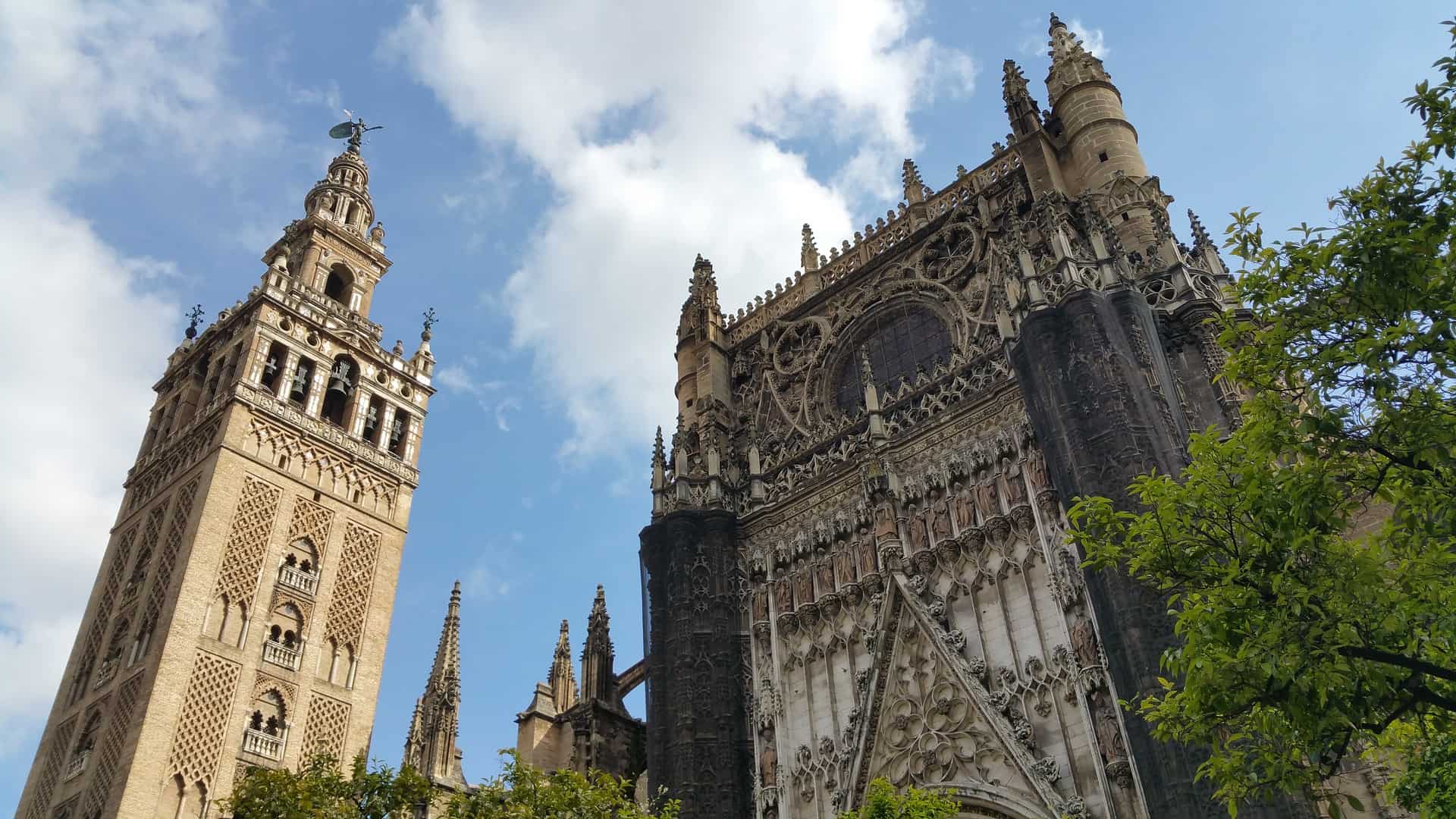 The moorish Alcazar
A must-see for visitors to Seville is the elegant 14th-century Moorish Alcazar, set in its own beautiful gardens. The gardens were recently used as the setting for the Water Gardens of Dorne in the Game Of Thrones series.
Flamenco Dancing
The seductive Flamenco dance, a trademark of Spanish culture, is passionate, brutal and raw. A must-not-miss for any Spain trip.
Andalusia is considered the true home of flamenco and Seville as Andalusia's capital would be the first place many people associate with the dance.
Did you know ?
Flamenco is named by UNESCO as an intangible cultural heritage of humanity; as the dance narrates a story of oppression and struggles of the poor.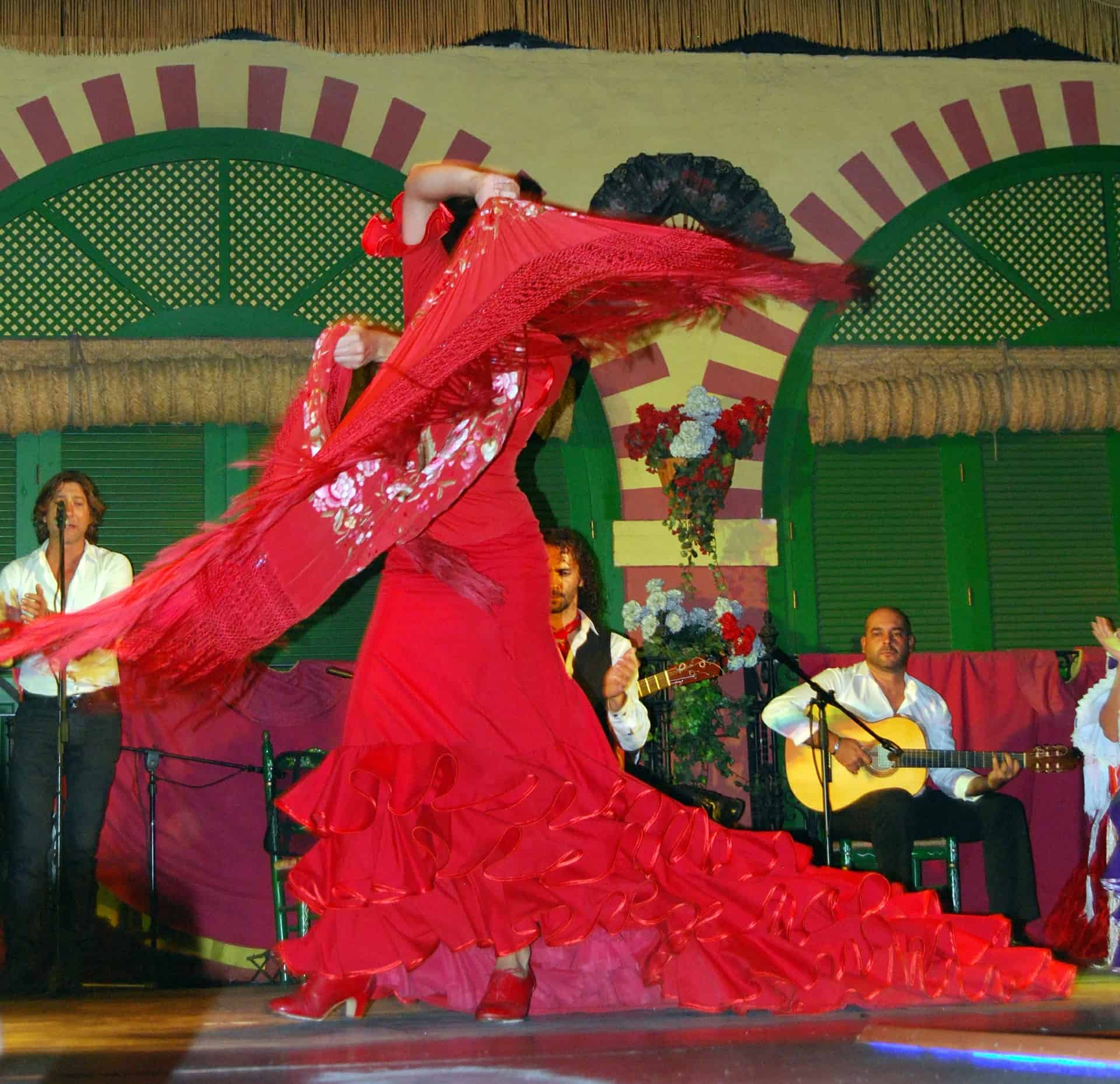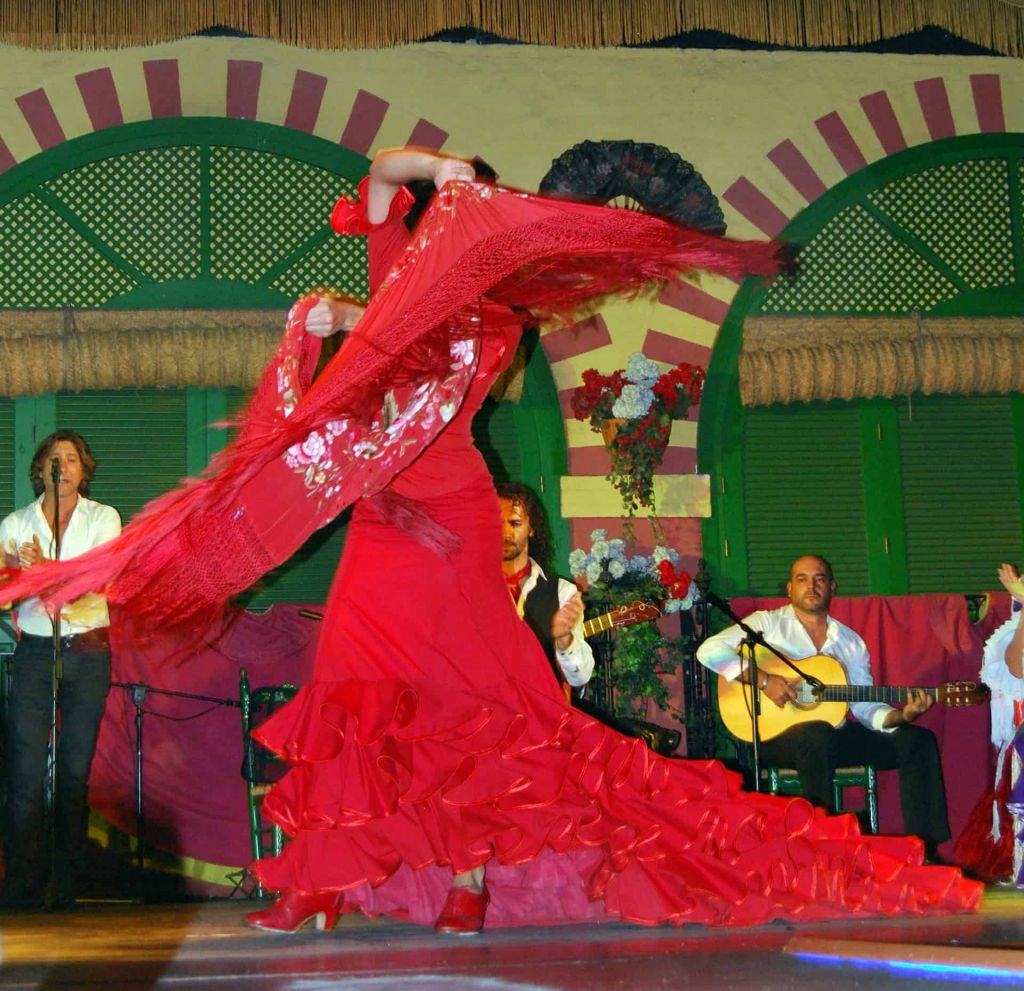 3. GRANADA
Location at the foothills of the Sierra Nevada mountains, Granada is literally surrounded by nature. The Spain that people dream about, think white-washed hilltop villages, bullfighting and flamenco dancing.
Alhambra
A UNESCO World Heritage site, Alhambra is a masterpiece of Islamic architecture and stands majestically on a fortified hilltop with the snow-peaked Sierra Nevada mountains as a backdrop. It is a truly epic structure comprising of palaces, a fortress, and sprawling gardens and a must-visit destination on your Spain trip.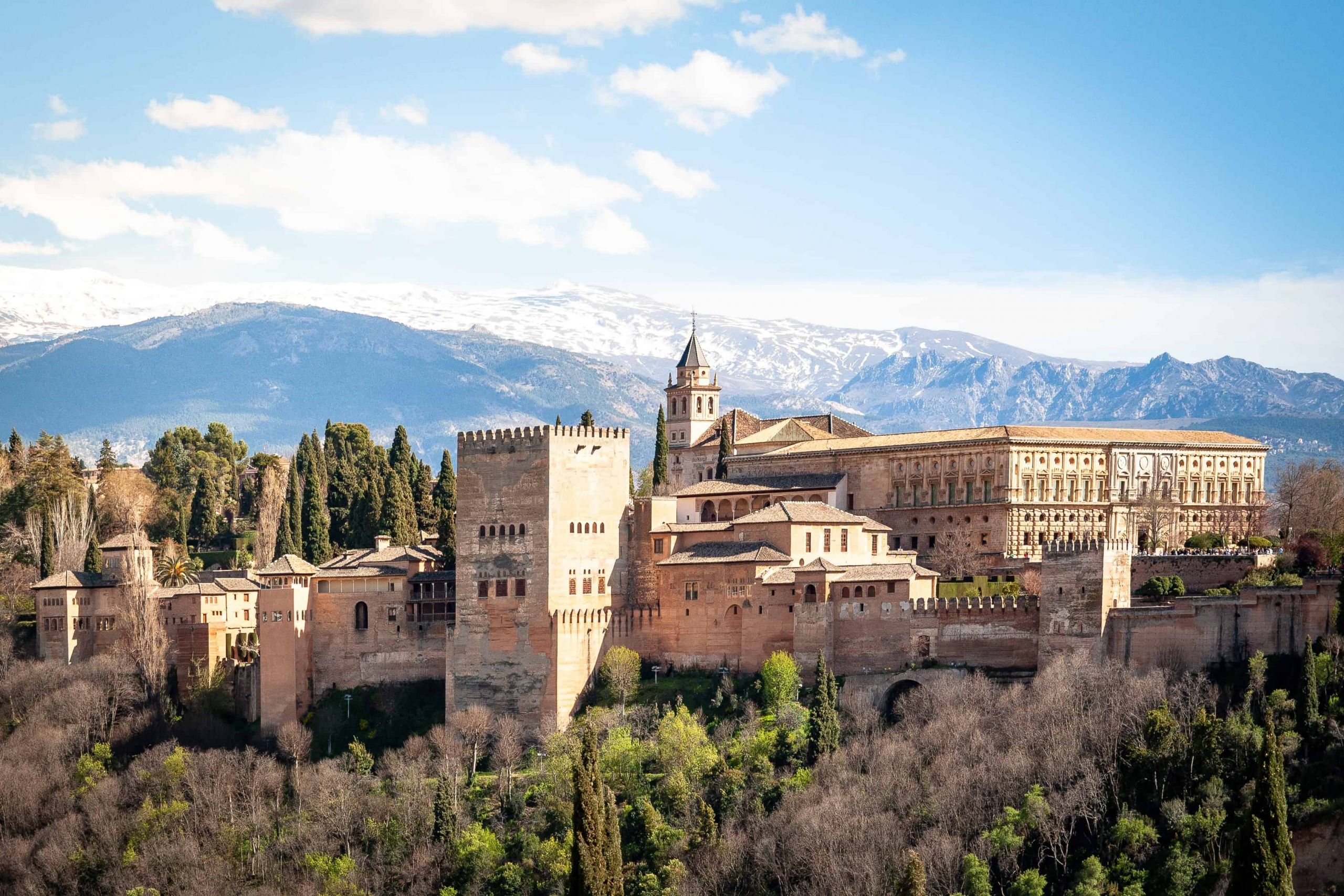 AlbaYZIN
Be enchanted as you explore the hillside neighbourhood of Albayzin with its simple white-washed houses and picturesque narrow cobblestone alleys. Hike all the way up to the Mirador de san Nicolas, the peak of Albayzin and drink in the view of Granada whilst Spanish gypsy street artists play their guitars and hippies sell their handicrafts.
Tapas
Your visit to Granada must include eating tapas. More reason to enjoy Sangria or Spanish wine on your Spain trip is Granada's tradition of serving free tapas with every drink.
Tapas ( also known as Spanish dim sum ) are bite-sized appetizers made of fresh Spanish ingredients, best enjoyed around a table with friends. Jamon Iberico or marinated octopus anyone ?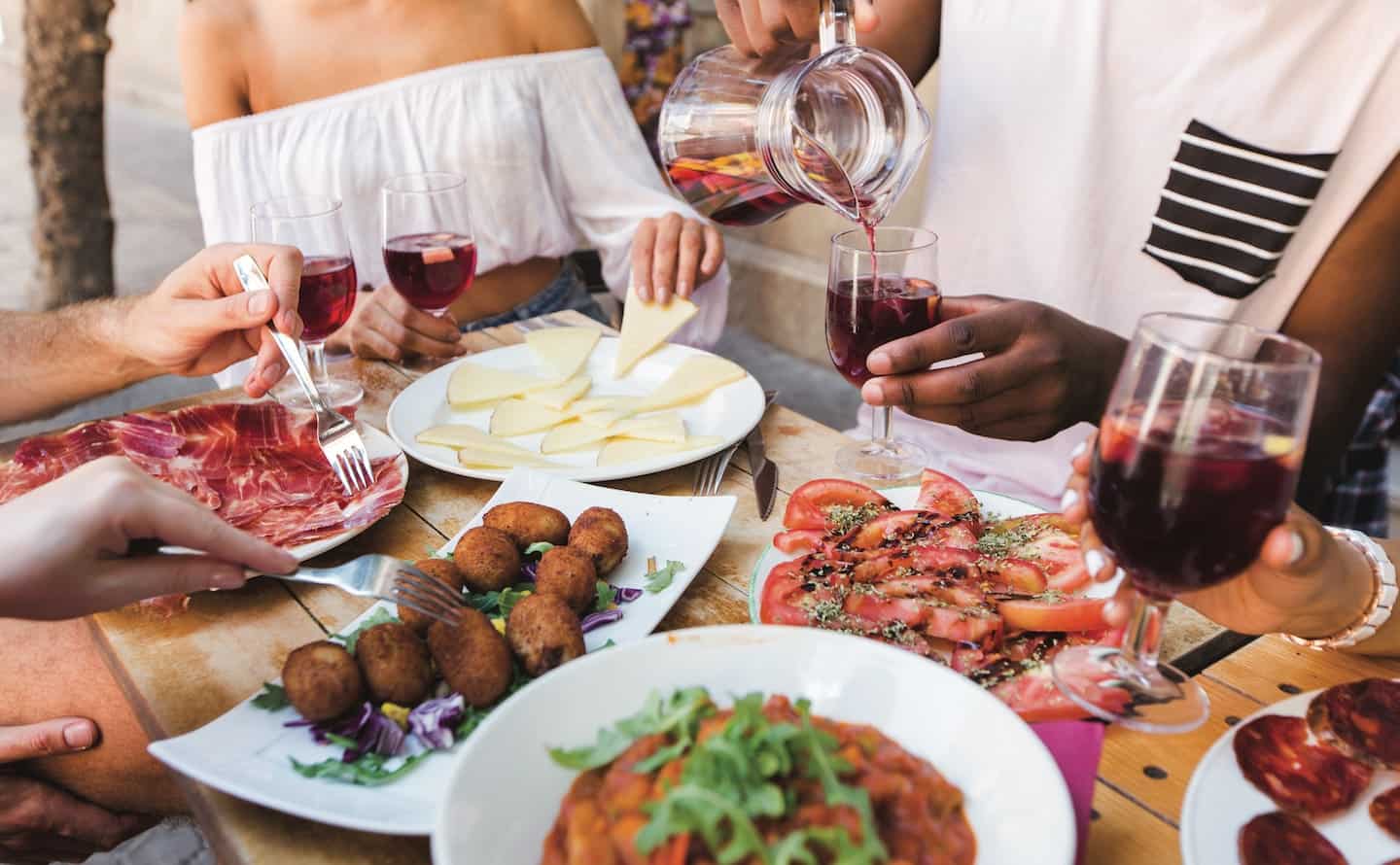 4. VALENCIA
Spain's third largest city behind Madrid or Barcelona, the coastal city of Valencia has arguably the best weather in Spain,  brilliant beaches,  great food and night life.
Did you know ?
*Valencia is over 2,000 years old and is one of Spain's oldest cities.
*It was founded by retiring Roman soldiers given land by Julius Caesar as reward for their bravery.
*The Plaza de Toros de Valencia is a famous bullring built between 1850 and 1859; even though they are controversial, bullfights still run at certain times of the year.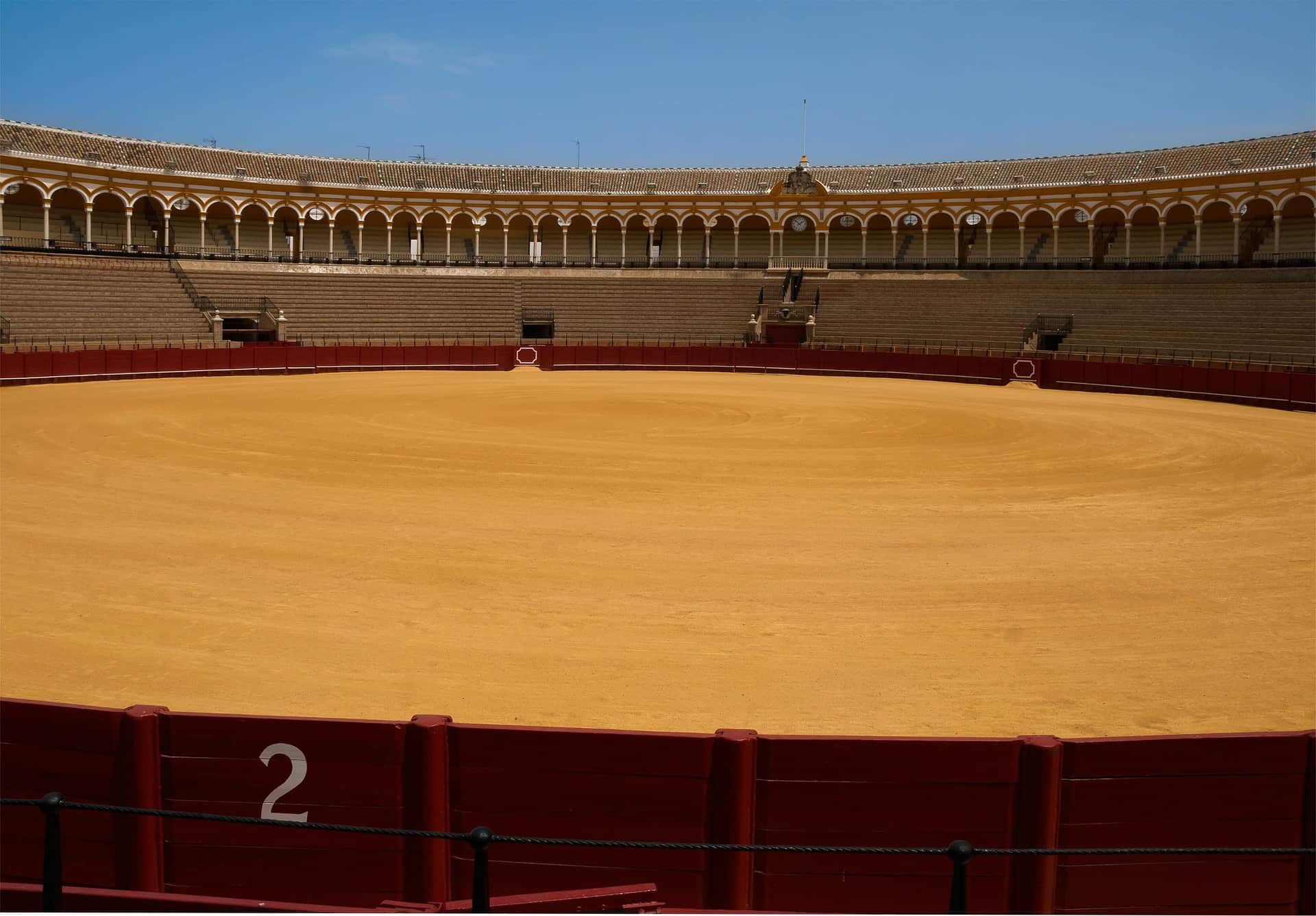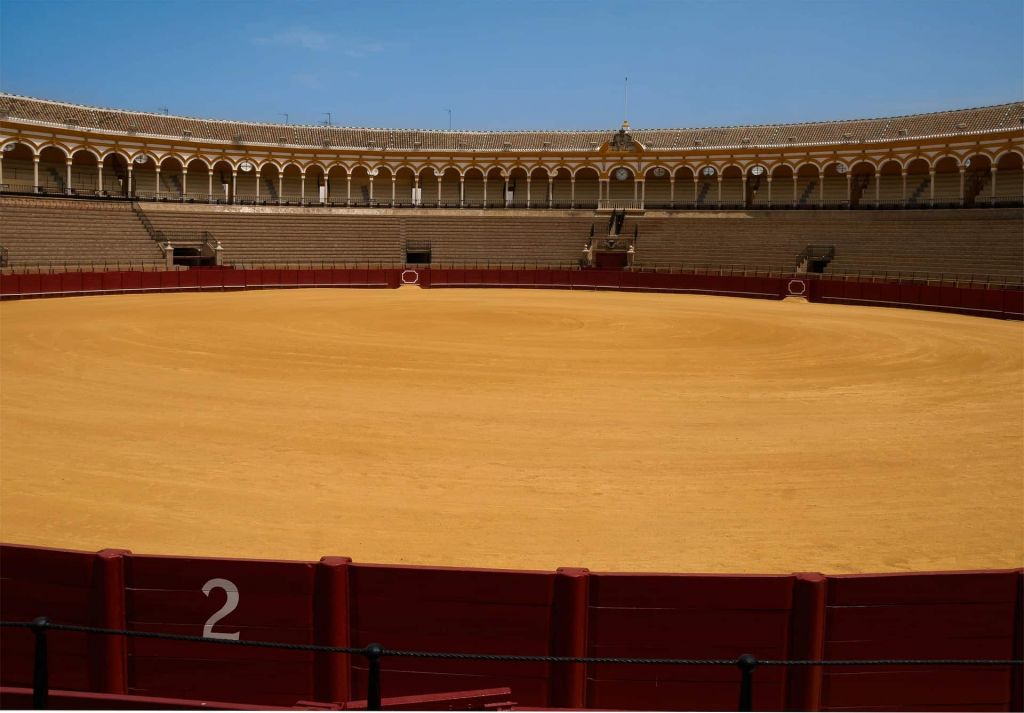 City of Arts and Sciences
Wandering through the City of the Arts and Sciences, you would not think Valencia is over 2,000 years old. Spanning over 2 kilometres, it is an ultra-modern scientific and cultural complex, the most important modern tourist Spain destination in Valencia and one of the 12 Treasures of Spain.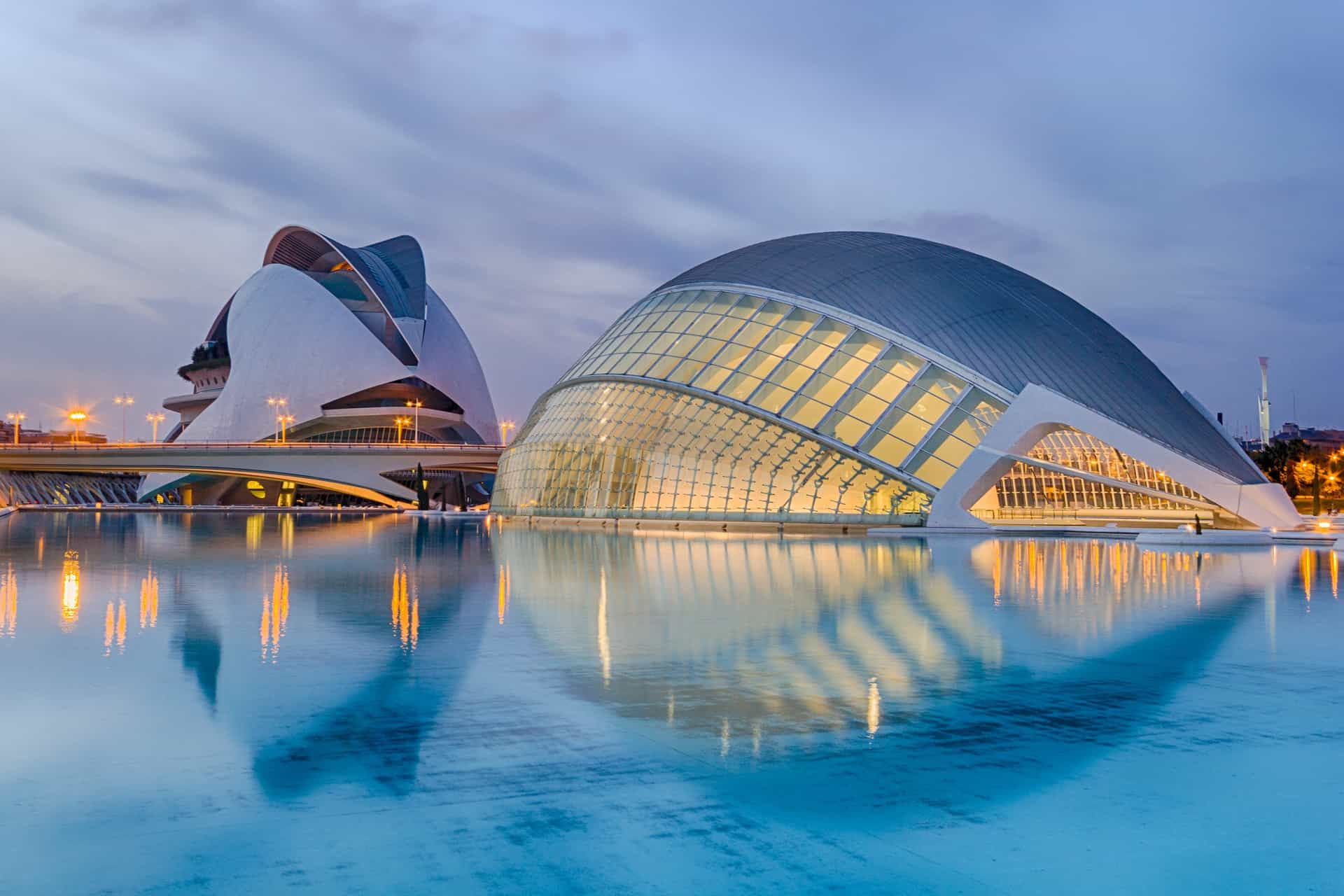 Valencia – home of Paella
Valencia is home to one of Spain's most famous dishes: paella. Called paella because of the pan it is made in which has 2 side handles.
Try the traditional Valencian Paella which contains chicken, rabbit, saffron, beans, tomato, paprika, olive oil and salt to taste. Be like a local and eat it for lunch; only tourists eat paella for dinner.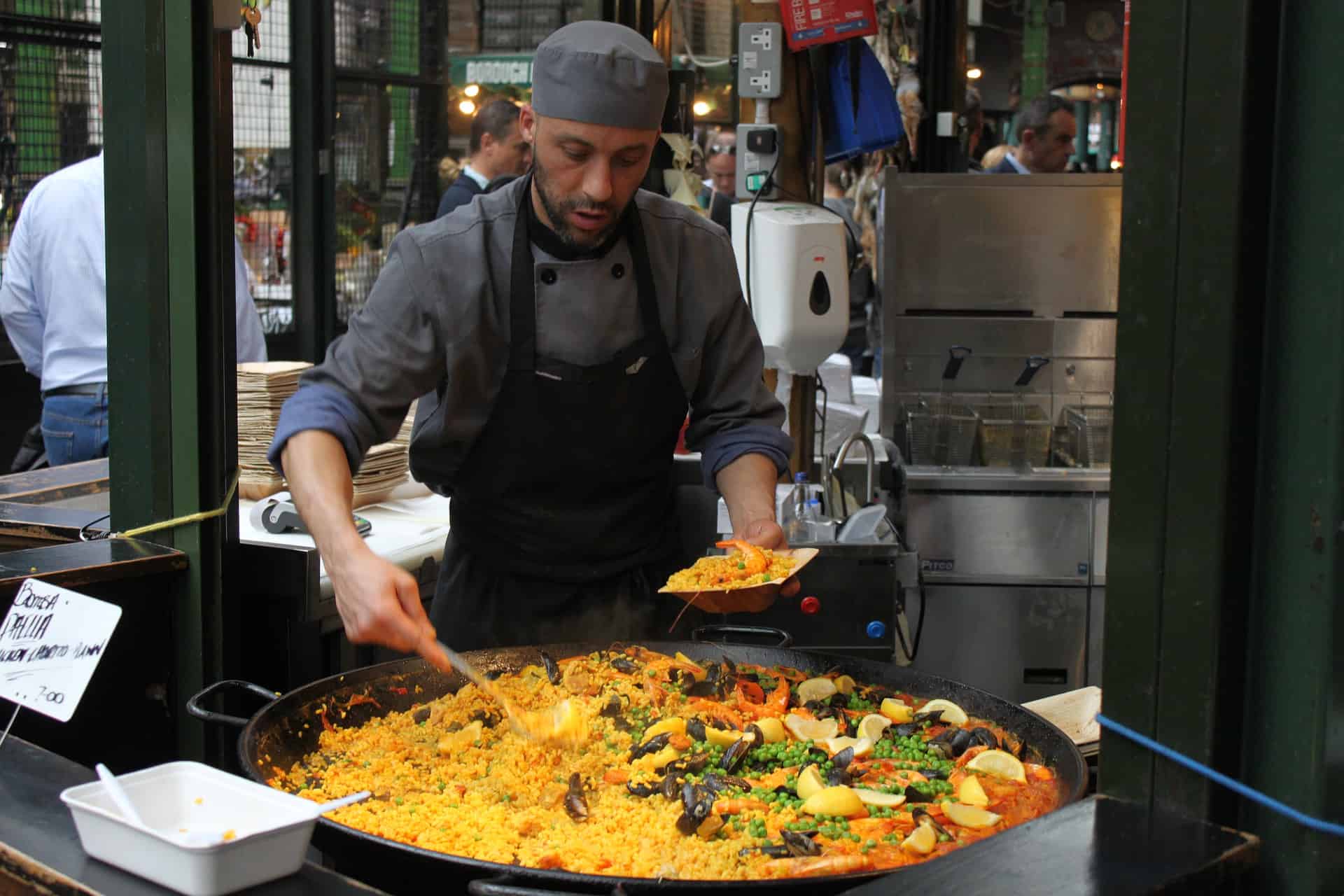 5. BARCELONA
No visit to Spain is complete without seeing Barcelona, one of the world's top tourist destinations. Bursting with culture, UNESCO world heritage sites, Gaudi masterpieces, markets, sensational beaches and delicious Spanish cuisine, Barcelona oozes with atmosphere and the essence of Spanish charm.
Sagrada Familia
Spectacular and unique, Sagrada Familia is Barcelona's No. 1 attraction receiving more than 2 million visitors every year pre-pandemic.
Did you know?
*Construction started in 1882 and is still ongoing, expected to be completed this century (2026)
* Sagrada Familia was built purely from donations
*The mind-blowing architecture combines Gothic and Art Nouveau forms.
*Gaudi's masterpiece, the last years of his life were spent working on Sagrada Familia. He died in a bizarre tram accident on his way to work and is buried in the building's crypt.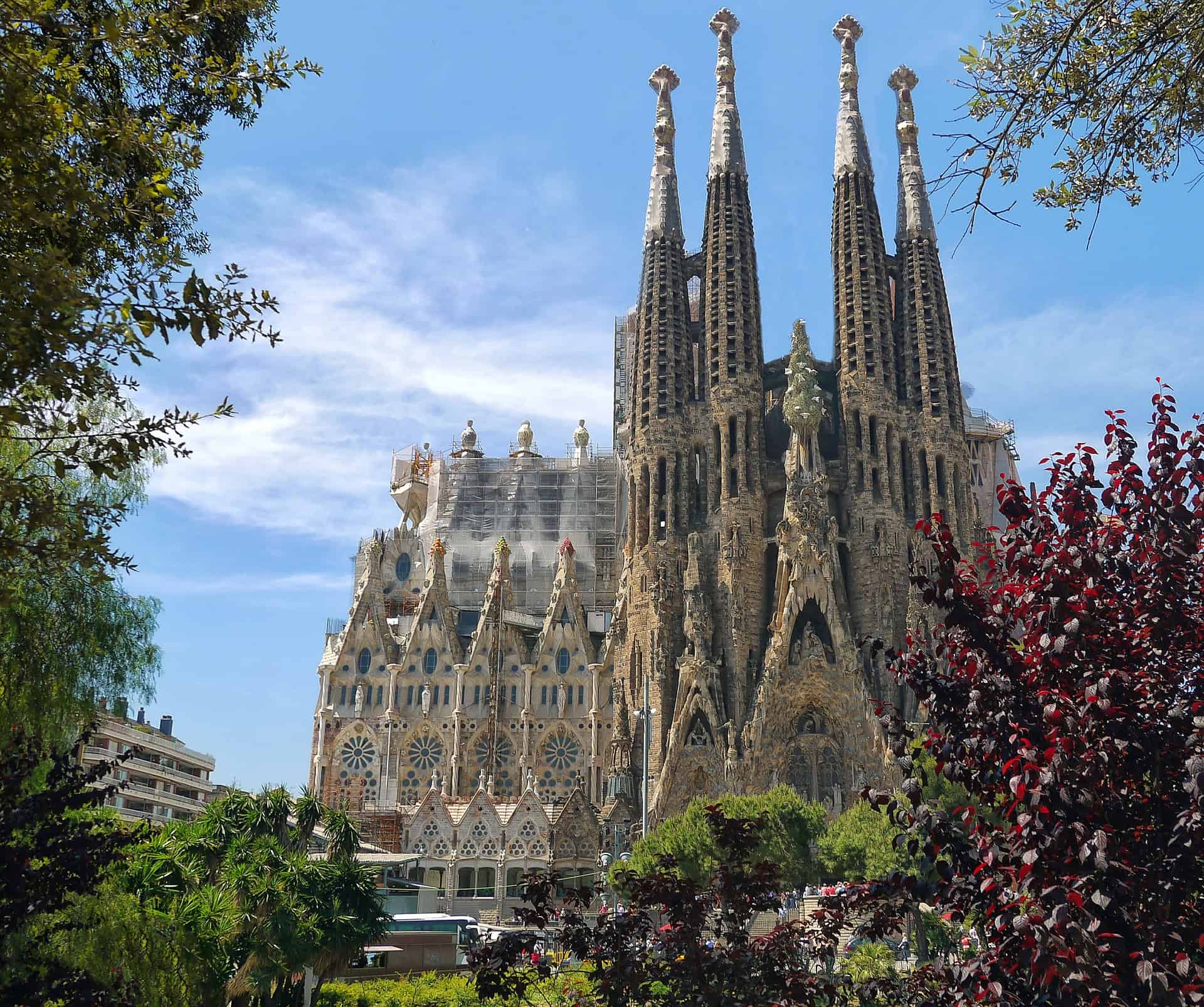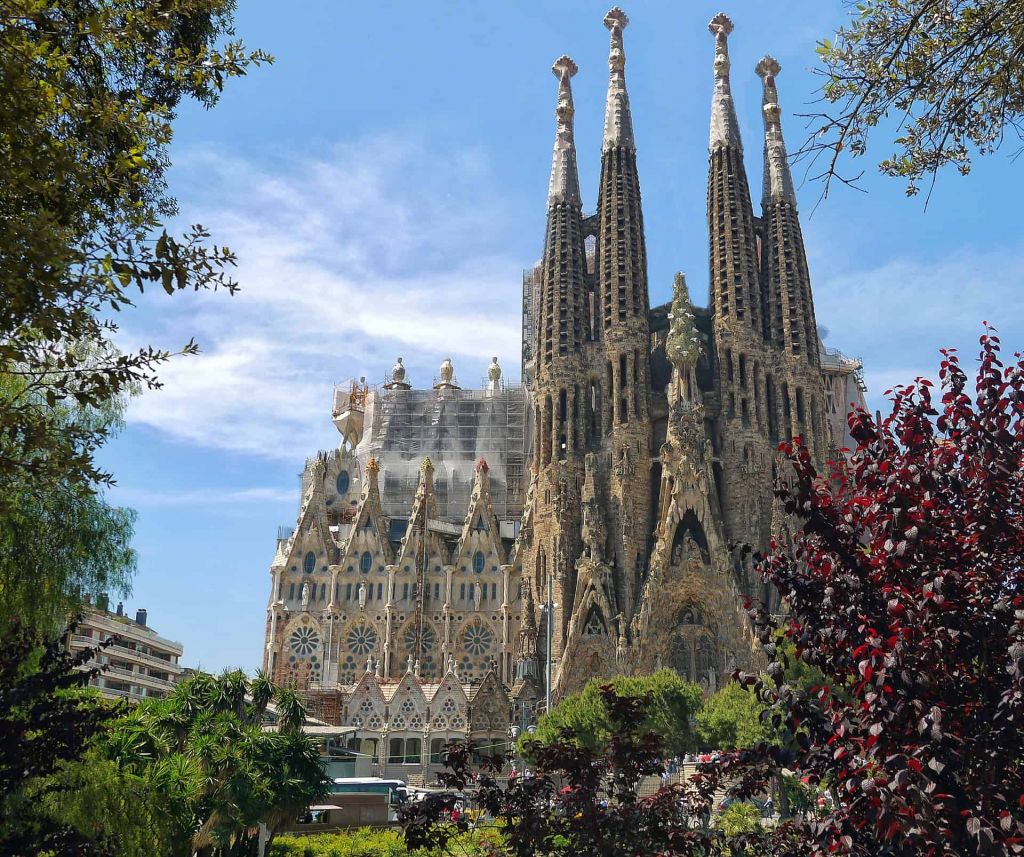 La Boqueria
This is Barcelona's oldest and most famous market and and a must-visit destination for both tourists and locals alike. The market is a feast for all your senses as its bursting with energy, vivid colours, and tantalizing smells of all sorts of delicious Spanish food such as tapas, paella, Jamon Iberico, churros and much much more.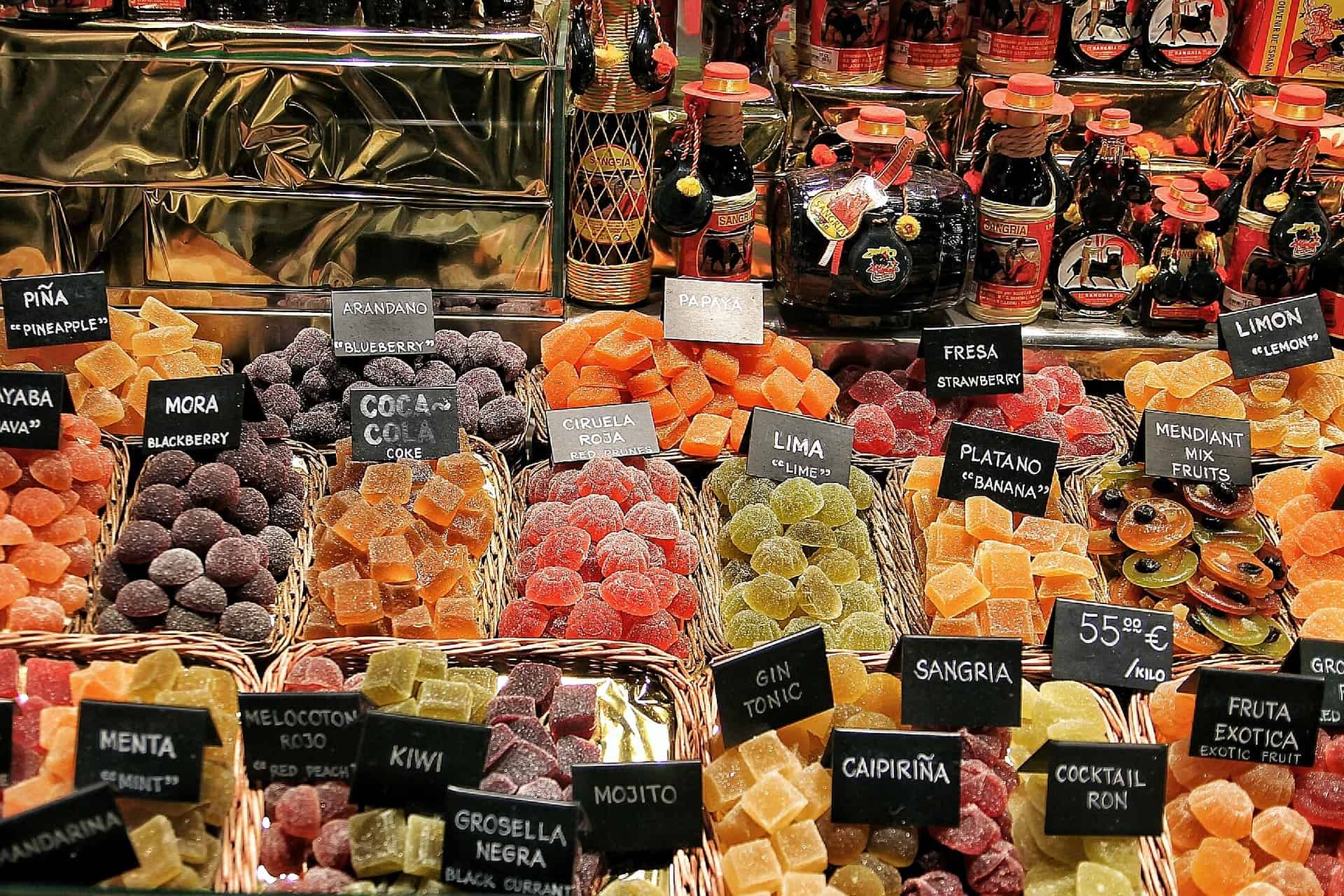 Park Guell
Another masterpiece by Gaudi, UNESCO World Heritage site and must-visit in Barcelona is the beautiful and bizarre Park Guell. Park Guell is a fabulous sprawling forest boasting of stunning architecture and Inlike you've never seen before.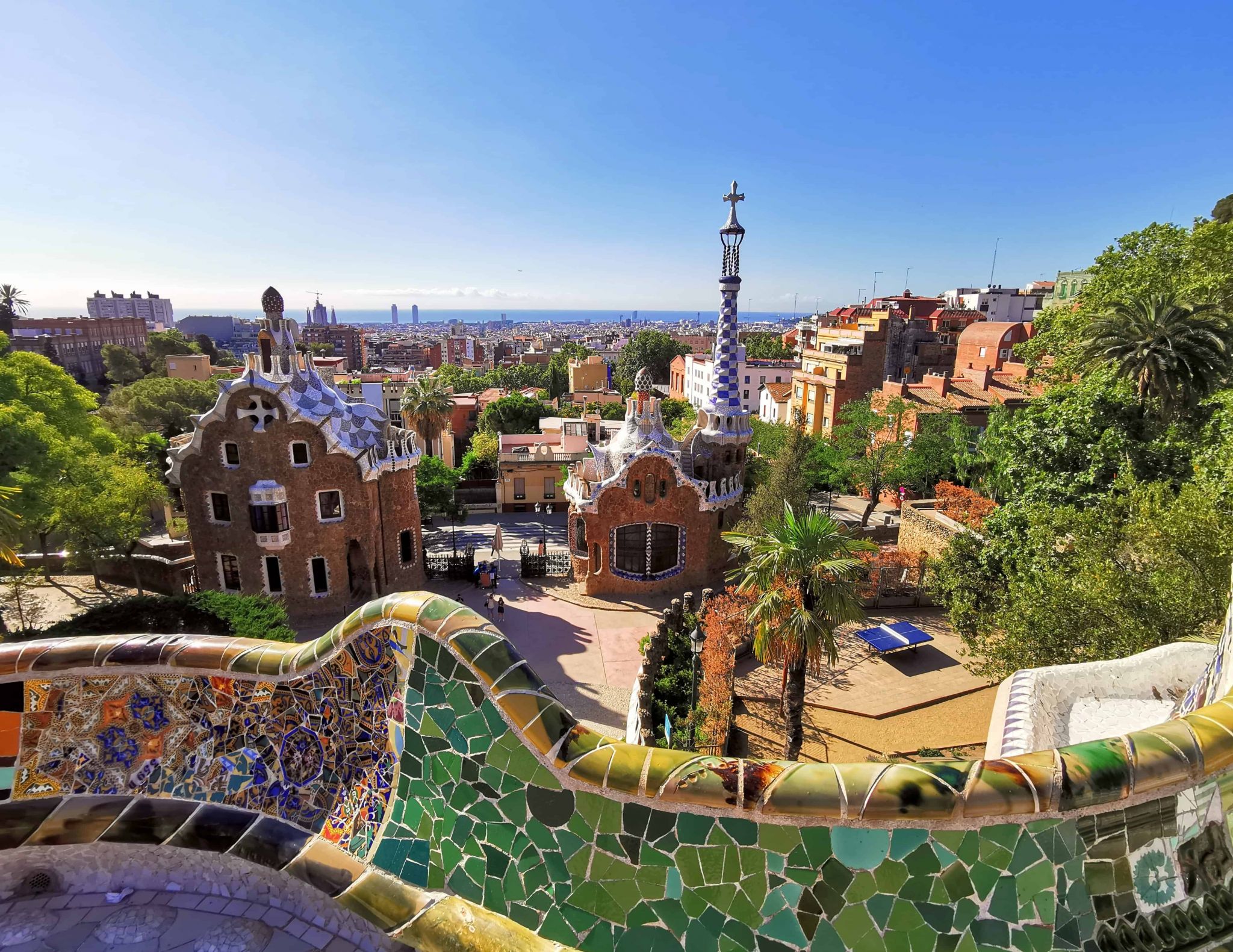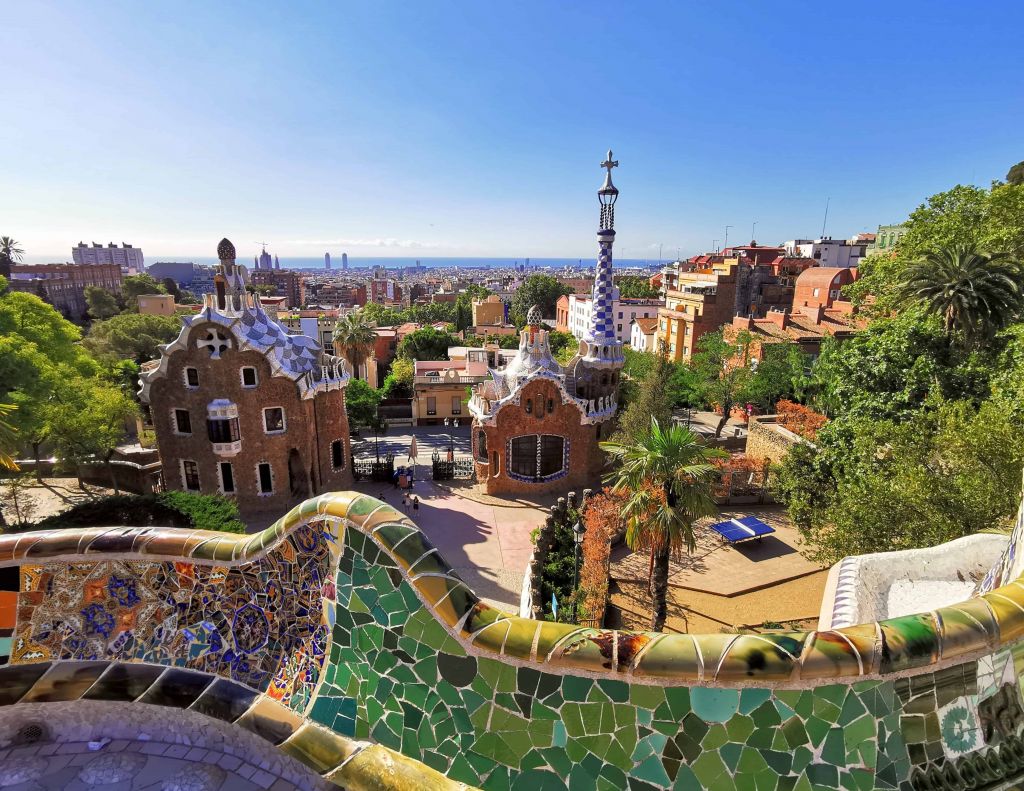 Consider making a trip to the mountain-top monastery of Montserrat to see the shrine of the Black Madonna, the patron saint of Catalonia. Or for Games of Thrones fans – take 30 minute train ride from Barcelona to visit to the city of Girona where the series was shot.
These are just some of the fabulous destinations that Spain has to offer. There are so many more amazing attractions in this captivating country so what are you waiting for ? Reach out to us at and let us help you craft your dream Spain trip with our Tralfagar guided holidays. We hope to see you soon or as they say VAMOS !!!
Spain's Covid travel Guidelines
Currently, the requirements for travelling to Spain in lieu of the pandemic depend on the country of origin. Reach out to your friendly travel agency who can help you with all the requirements needed, provide support in case of changes and make your dream holiday to Spain come true !