For years, Melaka has been a choice destination for travellers due to its status as a UNESCO World Heritage site, its historical significance and of course, the exceptional food. Mention 'Melaka' and most visitors would think of A'Famosa, the Dutch Quarter (a.k.a. the red buildings), Peranakan culture and Jonker Street. The foodies would think of chicken rice balls, satay celup, Peranakan cuisine, Nyonya laksa, pineapple tarts and cendol. The usual Melaka attractions.
Because it's so accessible, most Malaysians, especially those living in KL, Selangor, Negeri Sembilan and Johor, would have visited Melaka multiple times over the years. By the 3rd trip, one might feel a little 'ho-hum, been there, done that…' when it comes to things to do in Melaka and that's understandable.
Read on to rediscover interesting places to visit in Melaka for visitors looking for something a little less mainstream but shouldn't be missed. Note: Features non-halal content.
Best placeS TO VISIT In Melaka for local Melaka food
For those who have visited and thought 'Argh! Not another chicken rice ball, pleeaase!', these are some places where you can try Melaka food beloved by locals. 
1. Wan Tan Noodles Melaka style (Shaking Head Wan Tan Noodle @ Chop Beeng Cheong, Kampung Lapan)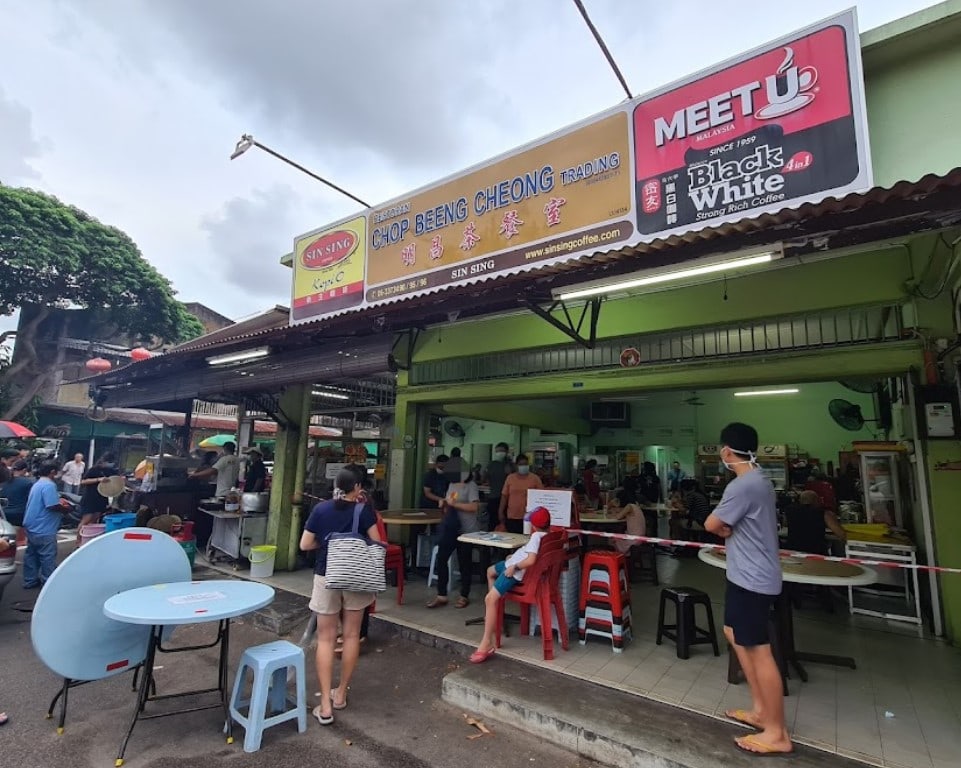 A comical name for a wan tan noodle stall, that's for sure. It refers to the old seller's characteristic head shaking while he cooked. Although the young ones have since taken over the operations, the stall is still known by the old man's distinctive tic and is still just as popular.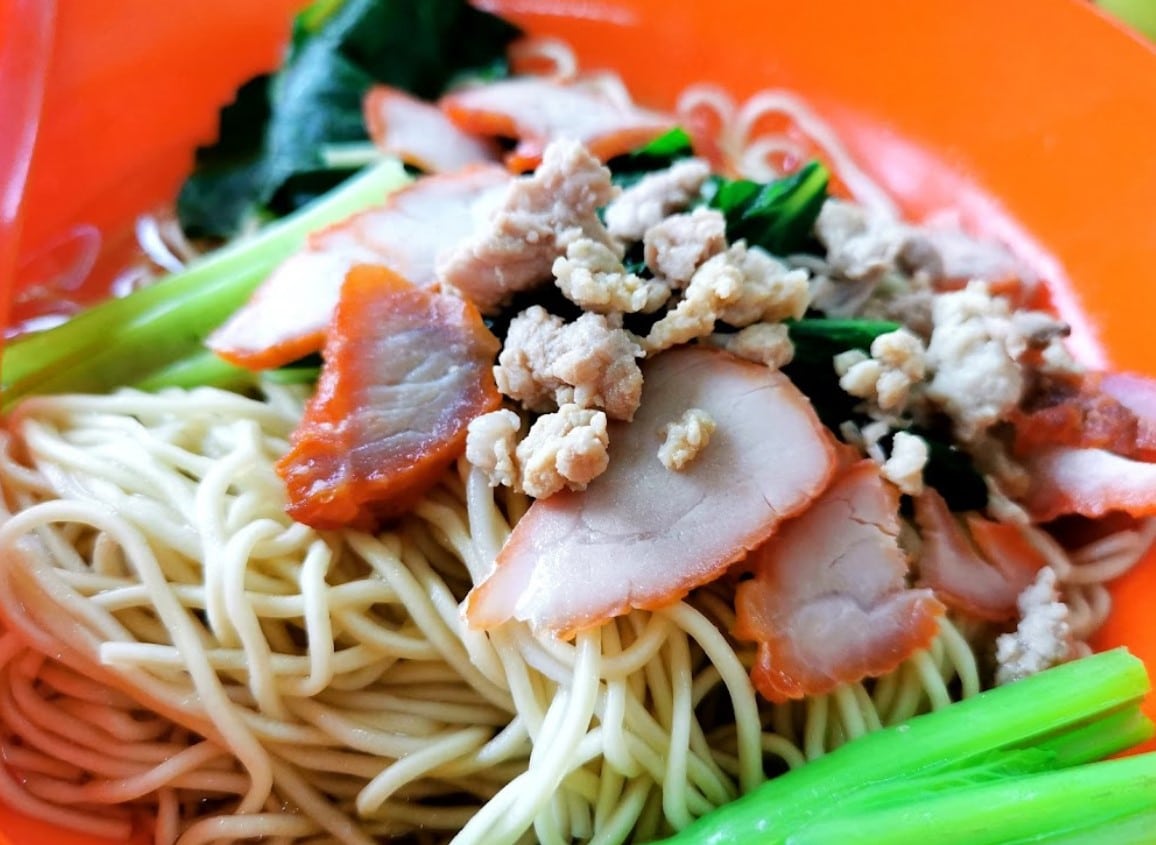 Looking at a plate of their dry wan tan mee, one would be inclined to frown and think, 'What is this pale looking thing…' and 'Is that chilli sauce…??' #omg #areyouserious #cmi
Yes. That IS indeed chilli sauce BUT not the chilli sauce you think. A typical Melaka style wan tan mee is dressed in a light soy broth with a dash or two of cili boh, a savoury, tangy chilli paste. Every Melakan will tell you that it's cili boh that gives the otherwise plain-tasting noodle an interesting depth of flavour. The noodles are usually topped with a spoonful of minced pork, some paper-thin slices of lean char siew, blanched greens and pork wan tans. For an added kick, pickled green chilli is often provided on every table. Shaking Head Wan Tan Noodle serves up perfectly cooked, still springy noodles and silky, well-seasoned pork wontons. Though I personally have never cared for the 'papery' char siew, I absolutely love the minced pork topping for that bit of texture.
Granted, this may be an acquired taste especially if you're used to the typical Klang Valley style with dark sauce, but I highly recommend that you keep an open mind and give this a go.
Pro tip: You can order up an extra bowl of wan tan and vegetables because they are never enough. You'll also find some decent Melaka style fried oyster omelette (oh chien) and grilled chicken wings at the same shop, both very popular. I always order everything for a perfect meal!
2. Hainanese Curry Rice (Malim Jaya (previously Jonker Street) Curry Rice)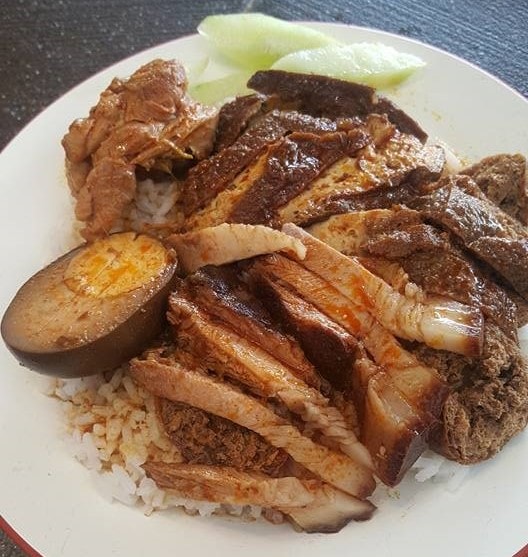 There was once a very popular Hainanese curry rice vendor in the middle of old Jonker Street that has been operating since the 1950s. The Jonker Street Curry Rice specialises in steamed rice topped with soy-braised pork, egg and tofu (i.e. tau yu bak in Hokkien) and doused in a light chicken curry. I used to go when I was a child and for as long as could remember, there were constant queues.
It was one of my late father's favourite foods and he would bring us there at least once a week, or as often as my dear mother would allow (it just was not her thing, for some reason). I fondly recall listening to the rhythmic tap-tapping sounds of the uncle's knife hitting the chopping board as he sliced up portions of pork, egg and tofu. He would then pile them all onto plates of white rice and his wife would proceed to ladle watery curry chicken over the whole thing. Just heavenly.
I can hear people thinking, 'That's just a big, brown plate of rice and proteins… not particular interesting…'. It's hard to pinpoint why exactly this dish is so addictive. Perhaps it's that well-balanced combination of salty, sweet, earthy and spicy to begin with, and I believe it boils down to their signature vinegar, garlic chilli sauce that immediately elevates every mouthful. So simple yet so amazingly satisfying!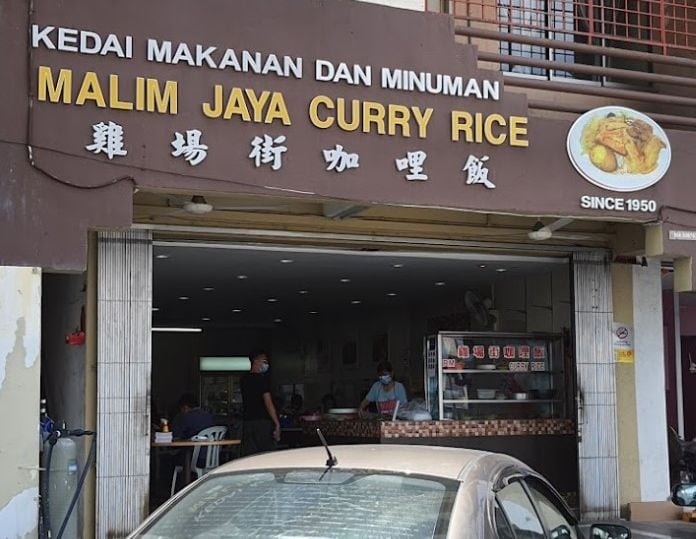 The corner coffee shop in which the Jonker Street Curry Rice was originally located was taken over in the late 1990s and later became the Geographer Café, and the Jonker Street Curry Rice relocated to Malim Jaya.
The current premise is spacious, clean and well-ventilated, although it has obviously lost that vintage charm of the original shop on Jonker Street. The recipe may have been tweaked over the years, nevertheless, the magical combination of flavours remains well represented. If you enjoy a hearty dish of rice, tau yu bak and chicken curry, this may be right up your alley!
Pro tip: If you're not too keen on some of the proteins, order the proteins separately as side dishes. That way you can choose whatever you like, and it comes with extra sauce so you can also douse your rice in as much or as little sauce as you prefer! Order a refreshing cup of their ice lemon barley to wash it all down!
Best place in Melaka For street art (Melaka heritage trail plus)
The Melaka Heritage Trail, a 2-3km walk covering the main sights surrounding the historical town area, is definitely one that's well-trodden. If you've done the touristy circuit in Melaka, it's likely you've already seen the Dutch Square (with the Stadthuys, Christ Church, Clock Tower and Queen Victoria's Fountain), climbed up to St Paul's Hill to the church ruins at the top, traipsed downhill from there to the A'Famosa and visited the Proclamation of Independence Memorial.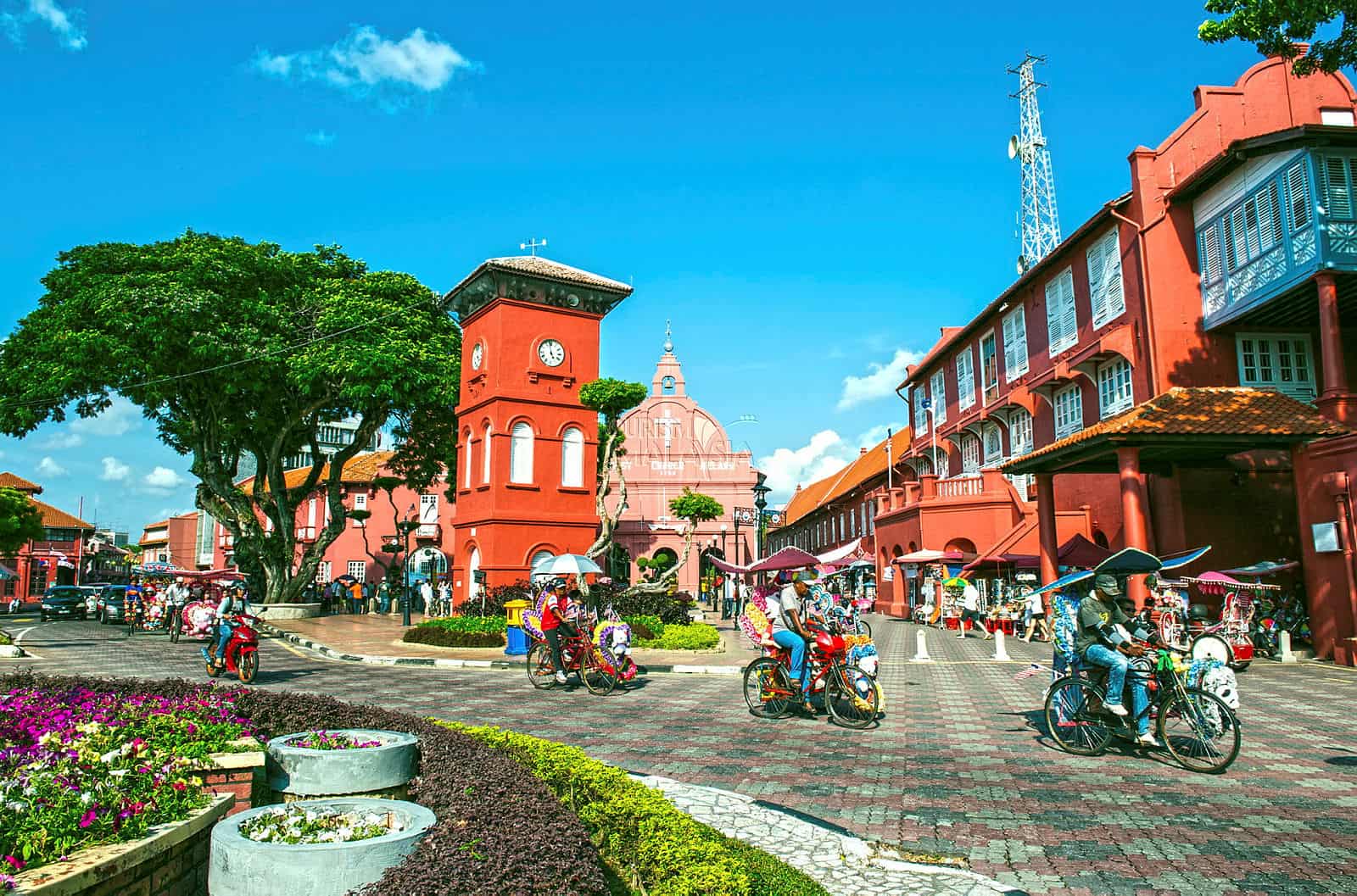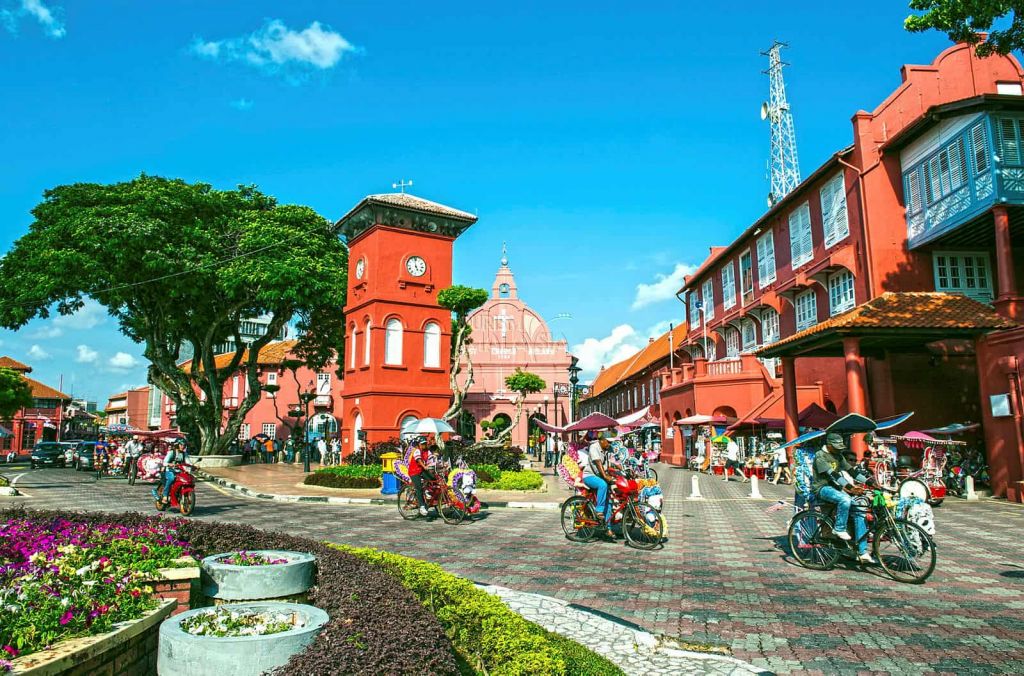 You'd also have visited the Baba & Nyonya Heritage Museum along Heeren Street, passed through Jonker Street and crossed over to Temple Street (sometimes referred to as Harmony Street) where you'd find the Sri Poyyatha Vinayaga Moorthy Hindu temple, the Kampung Kling Mosque and the Cheng Hoon Teng Buddhist temple.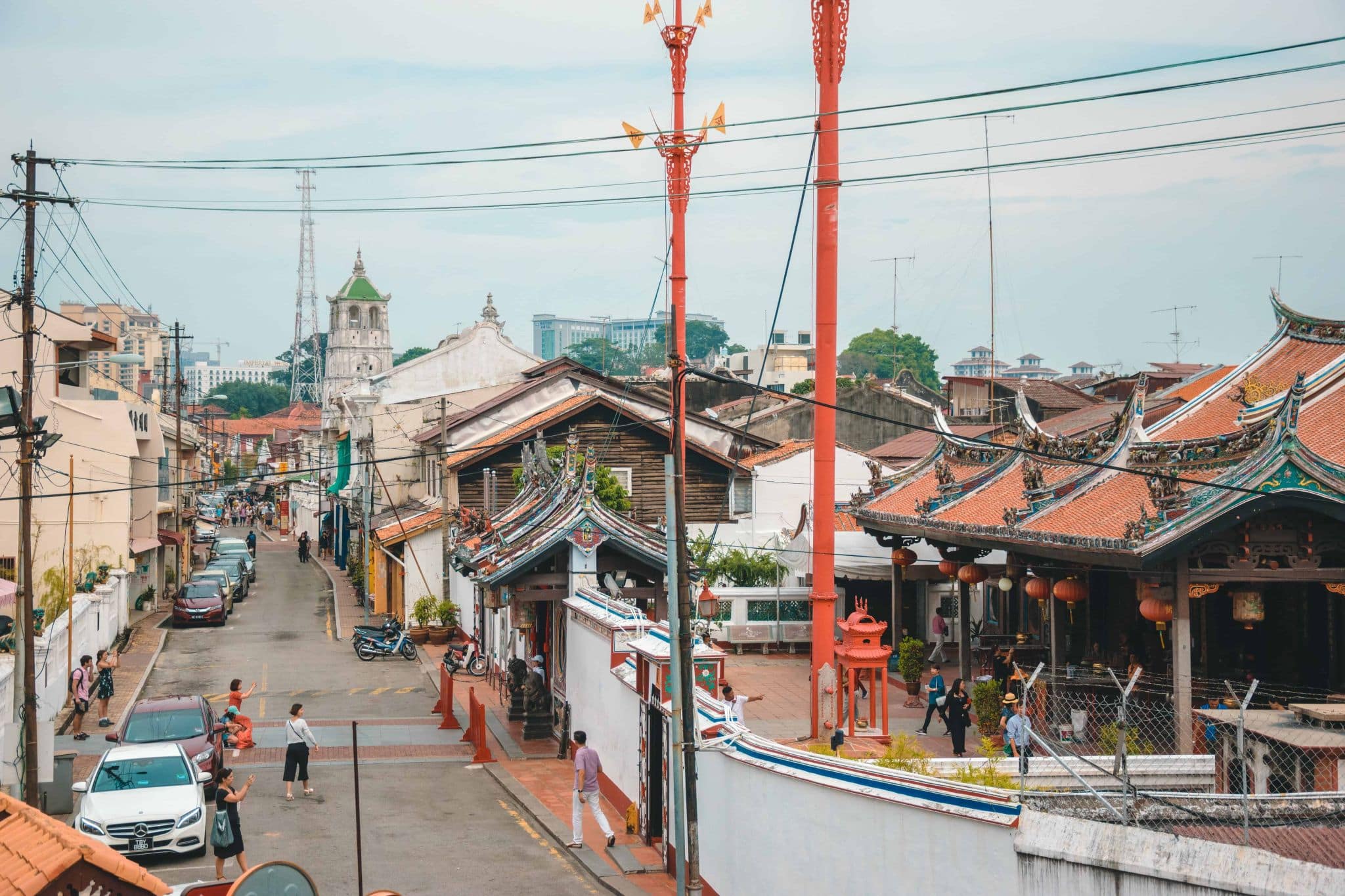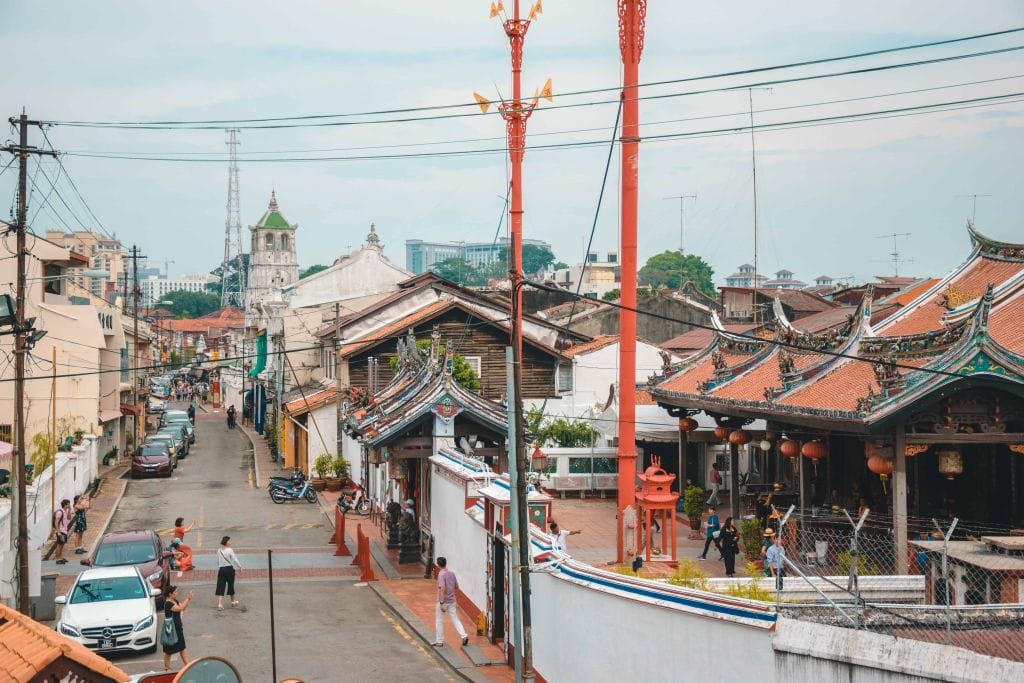 The next time you're in the old town centre looking for something new and interesting, take some time to wander the little streets crisscrossing Heeren, Jonker and Temple Street. You'll discover quaint 'mom & pop' sundry shops, traditional crafts such as rattan weaving, pottery and woodcraft, little boutique art galleries, old liquor shops, dry goods wholesalers and vintage trinket stores.
Over the last few years, many of these little streets have been given a blast of arty-farty. Peer into nooks and crannies of the narrow lanes to find wonderful wall paintings, art installations and funky murals by local and foreign artists, such as the one below.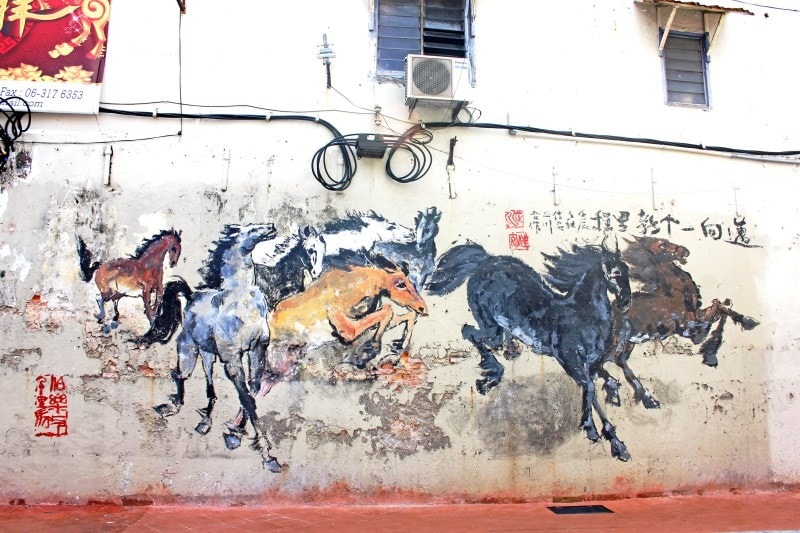 Then make your way slowly down towards the Melaka River Walk where you'll find more photo opportunities of colourful murals adorning the walls. Though if you're concerned about the blazing Melaka heat, hopping onto the Melaka River Cruise is actually a great way to view the riverside murals from a comfortable distance.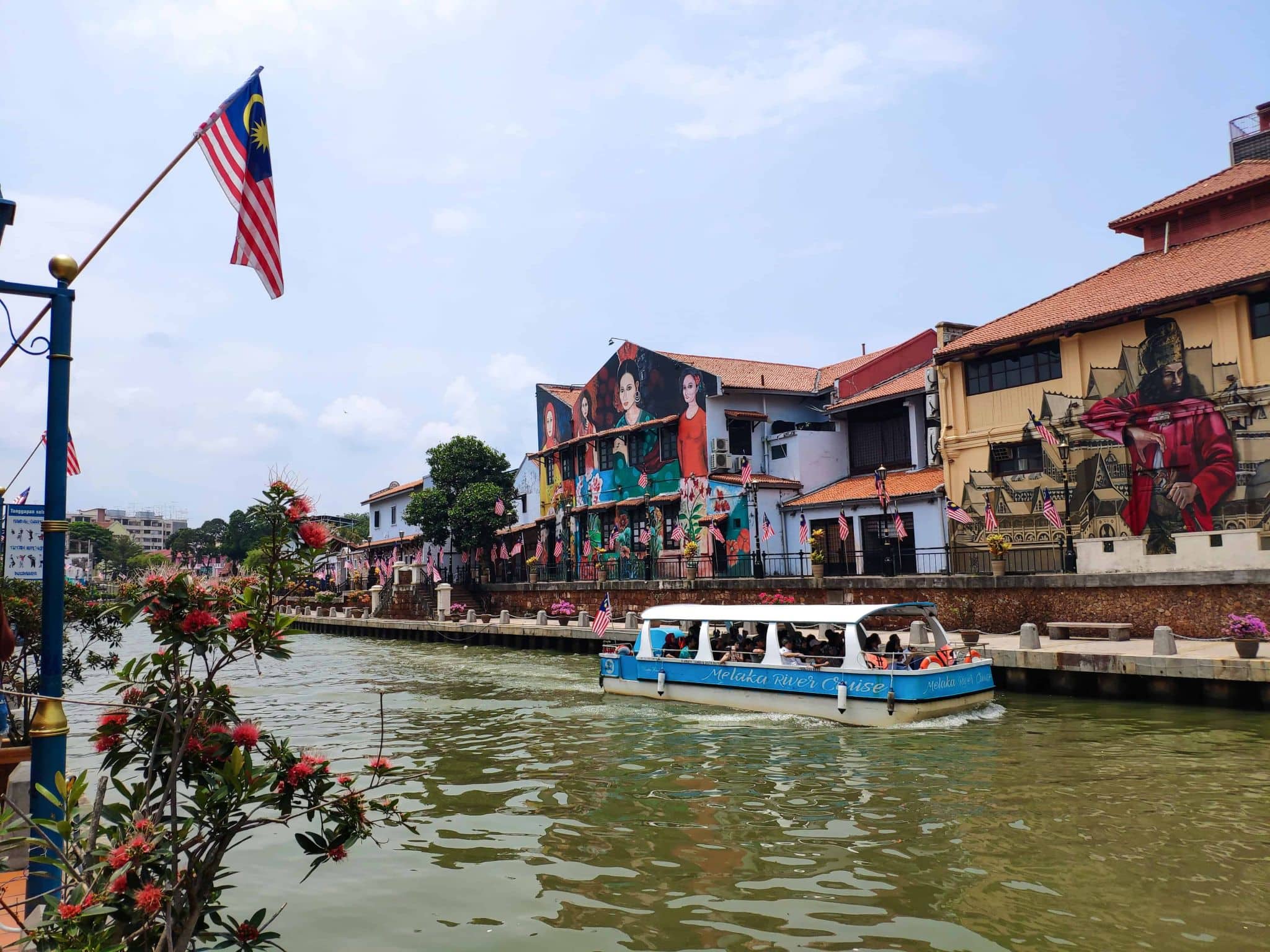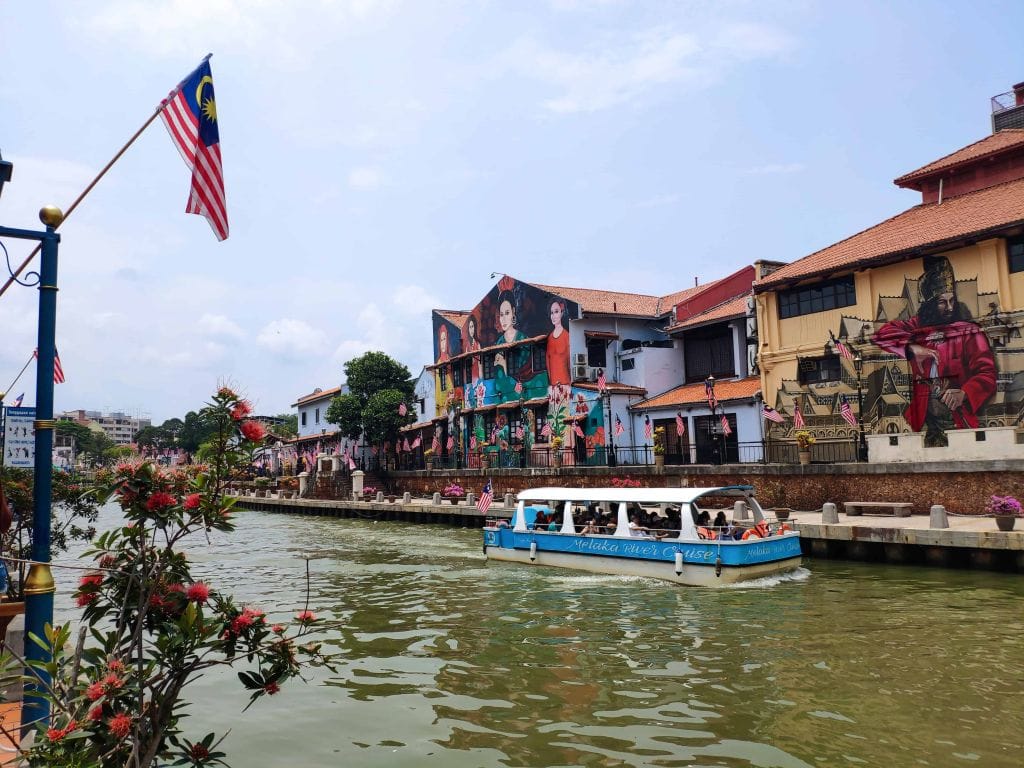 If you do decide to skip the cruise and saunter along on two feet, you'll be happy to discover that many of the old shop lots on both sides of the river are now newly converted into hip restaurants, bars and cafes. These establishments have cleverly renovated their premises to allow access through their back doors, thus making the most of the riverside footfall. If you've time to spare, duck in out of the heat for a cold brew or two.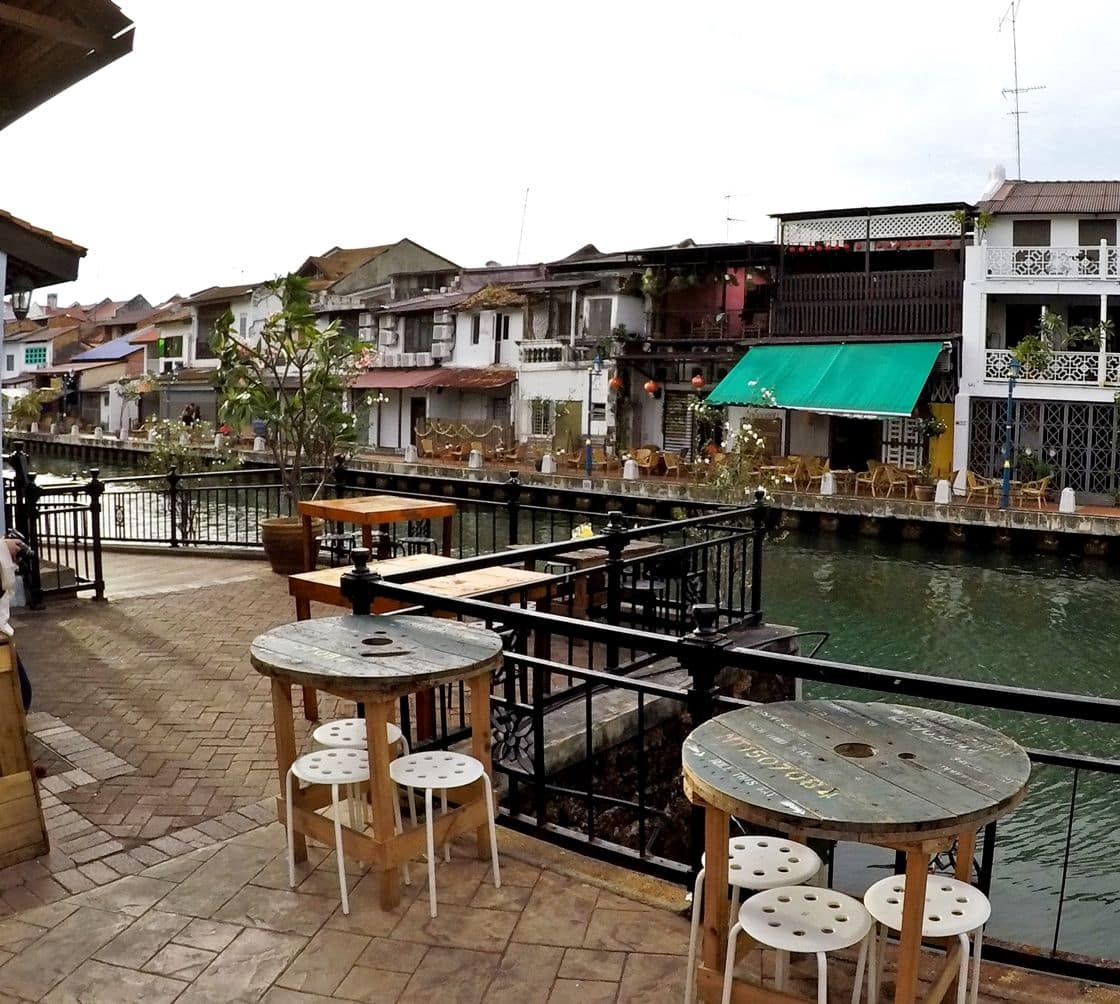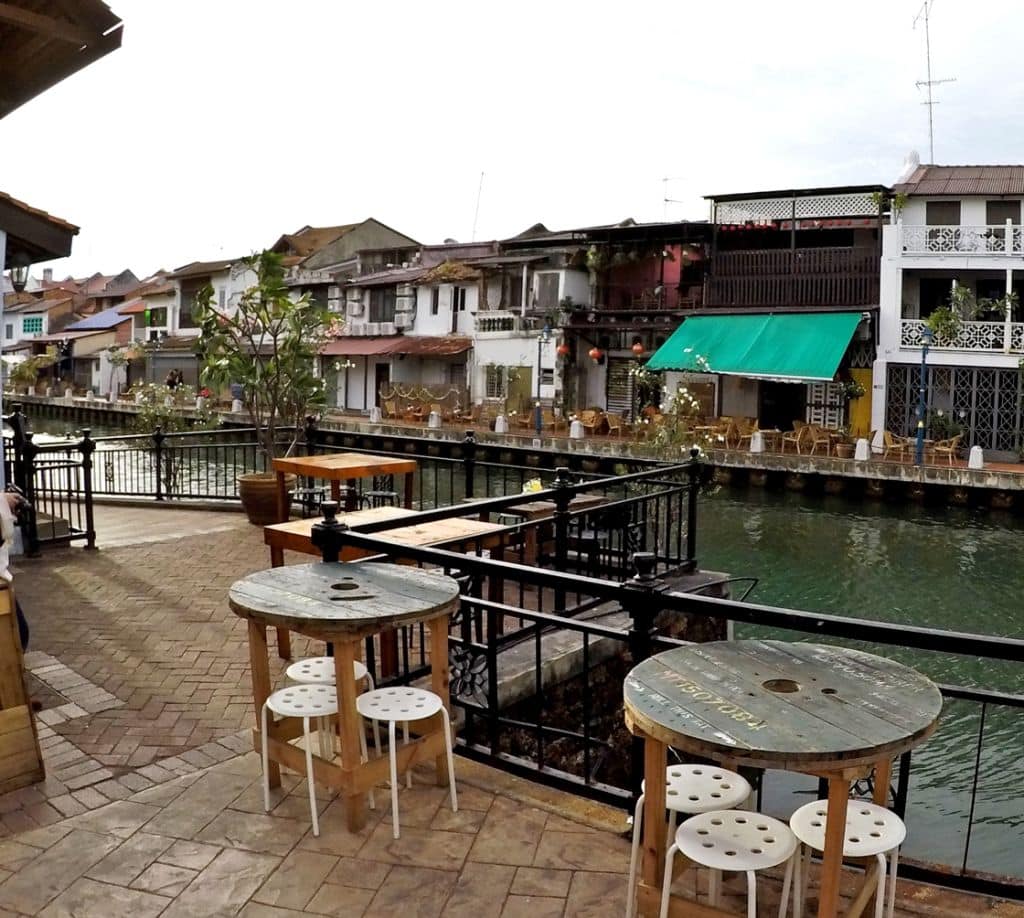 Best place in Melaka for a unique drink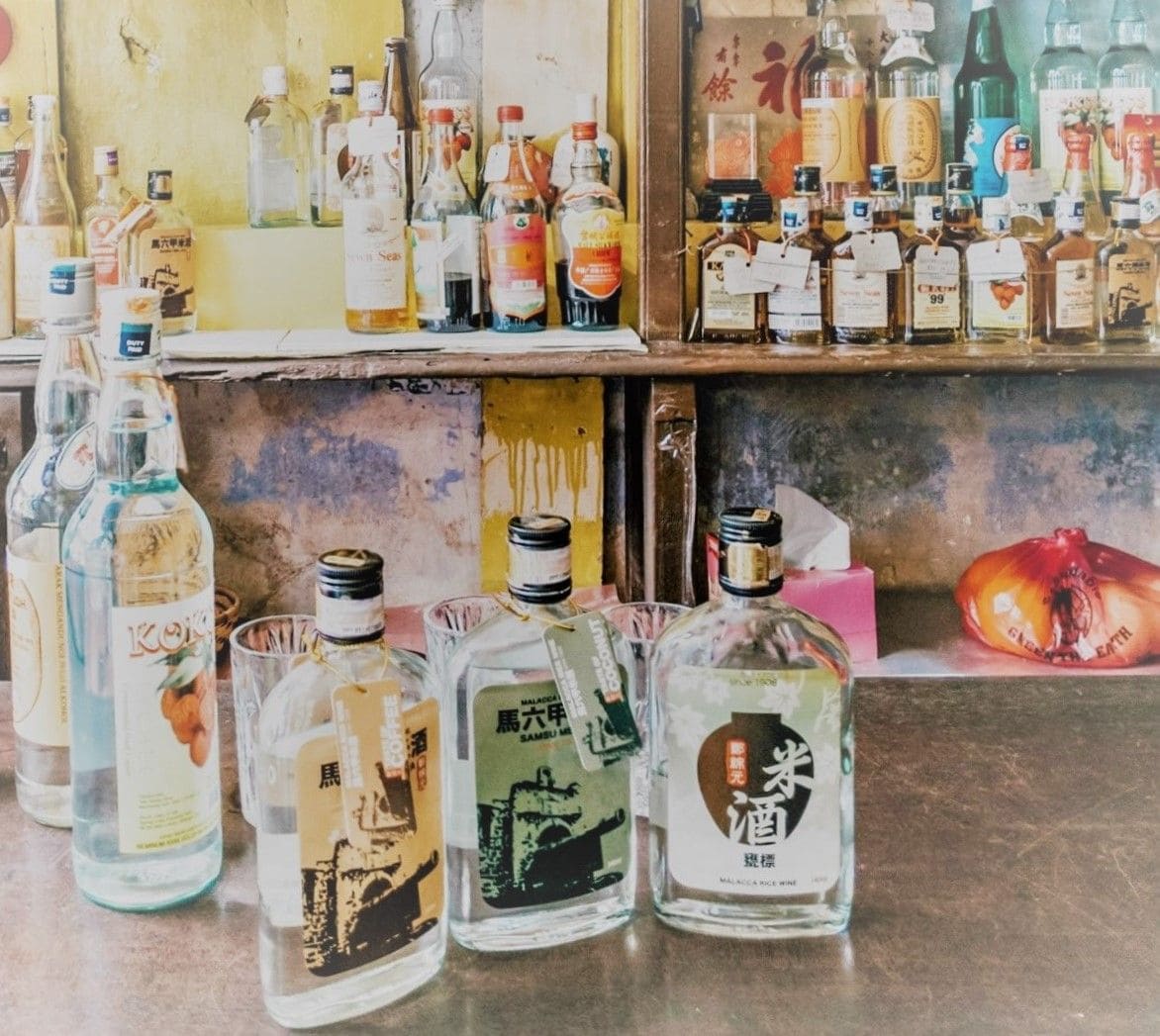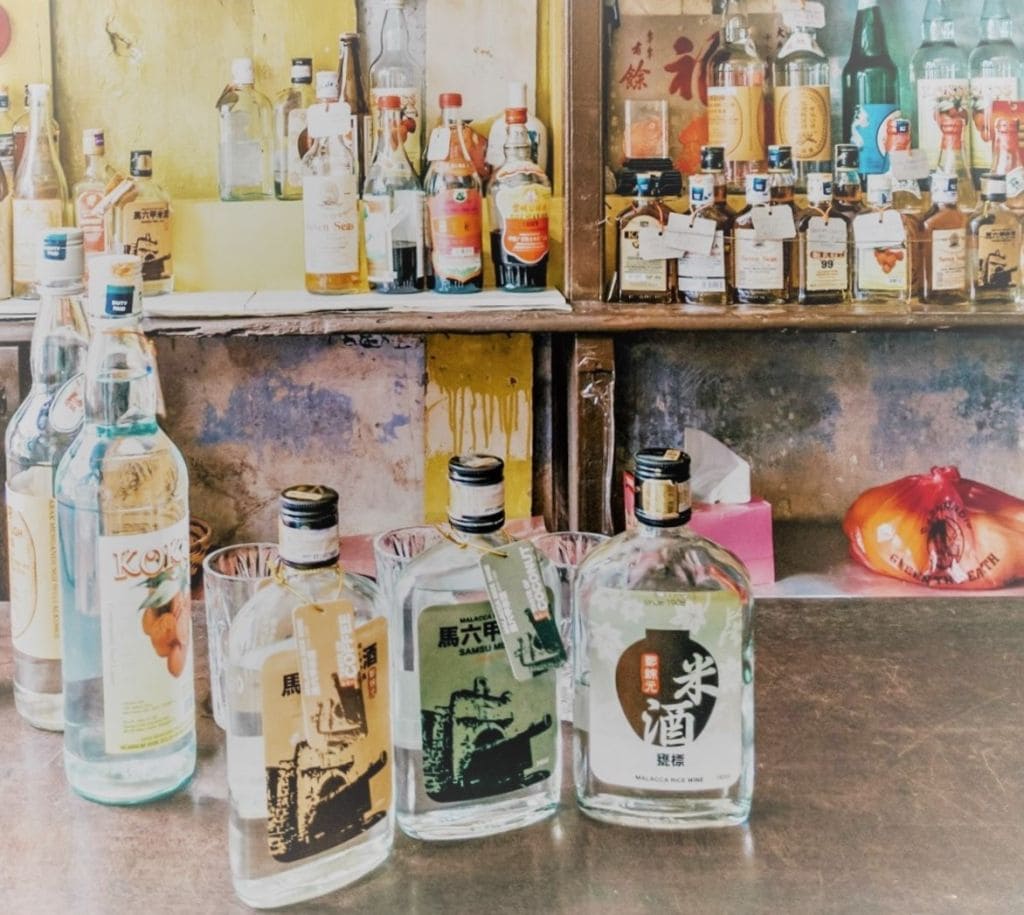 For the thirsty traveller on the River Walk, keep heading upstream towards Kampung Jawa bridge for a different perspective of Melaka's heritage. Here you'll find a century-old liquor store/bar called Sin Hiap Hin. Located along a row of old shophouses, you won't miss the bright red signboard. To one side of the shop lies a faded bar counter, stained and scarred but otherwise well maintained. Old wooden shelves line the walls behind the counter, displaying bottles of unfamiliar liquor labels. The friendly lady boss is always up for a bit of conversation so order a shot or two of samsu Melaka (a locally brewed rice wine) to warm the throat and belly and let her regale you with juicy tales of Kampung Jawa in its glory days (read: drugs, sex and alcohol).
Pro tip: If it's still too early in the day for alcohol, hop across the lane to Sin See Tai cafe for a decent espresso-based pick-me-up and some wholesome cafe fare. The cafe comprises a small shop front and a cosy upstairs seating area with a modern, suburban look and feel. They are known to home-roast their coffee beans so you can be assured of freshness in every cup. The food is nourishing and flavourful but not typically local, so you'll find things like home-baked granola, avocado on sourdough toast and quinoa bowls on the menu. Quiet and comfortable, it's a great place to relax and while away a couple of hours between meals.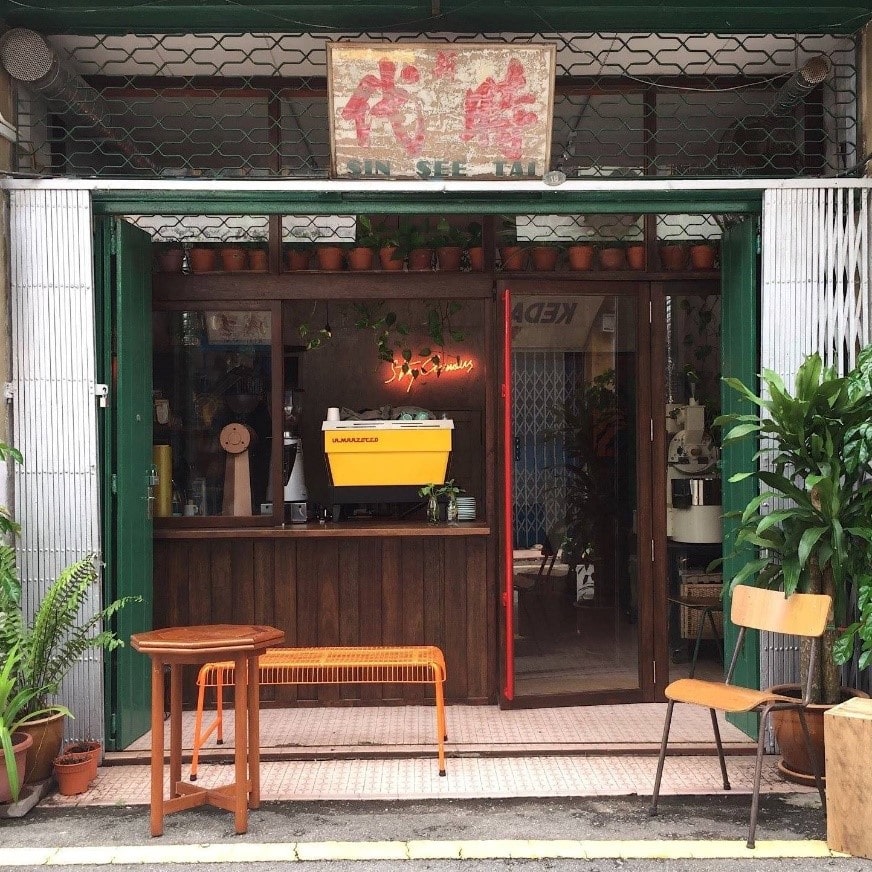 2. Budi Bar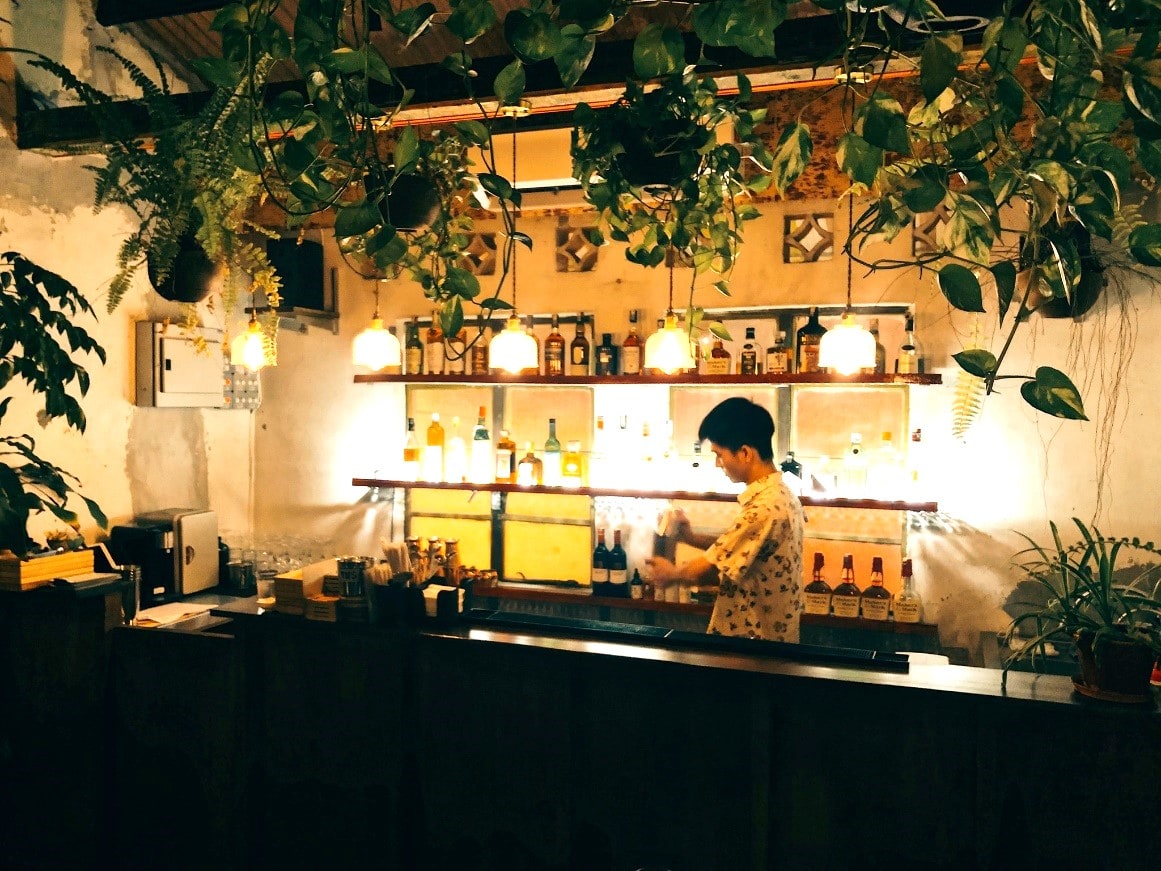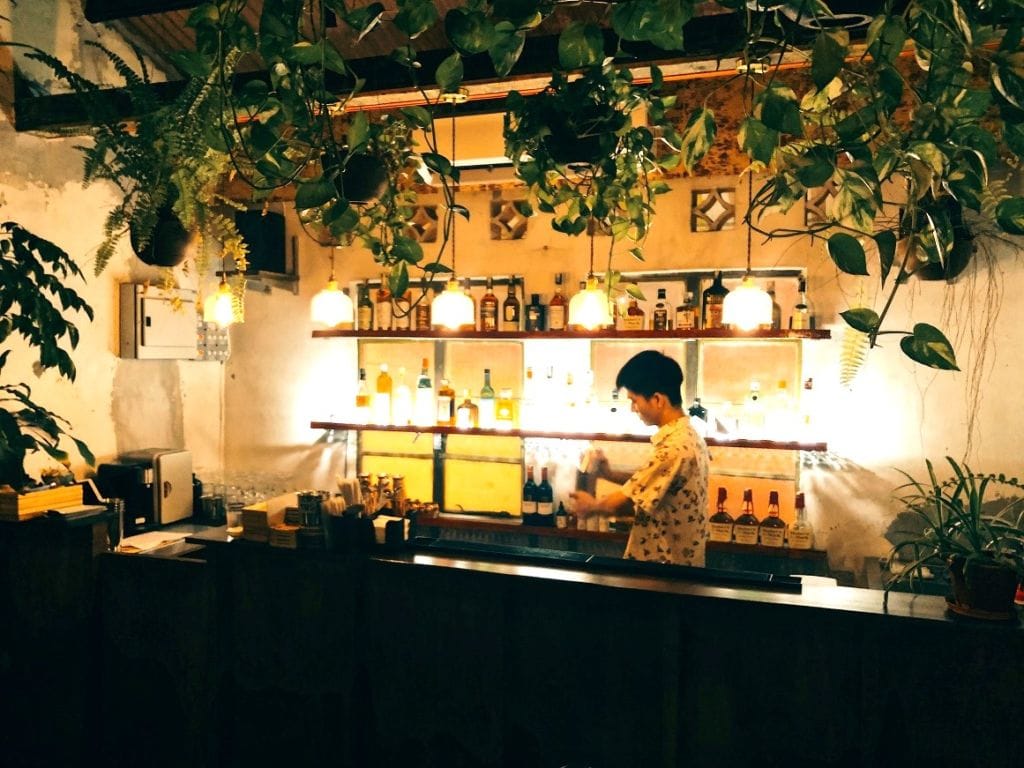 Nothing screams 'holiday' more than cocktails after lunch! #YOLO #whynot
Right before you exit Sin See Tai, keep your eyes peeled for a staircase to your left. Head right up to find the warm, welcoming loft that is Budi, a proudly Melakan speakeasy.
Budi specialises in cocktails that showcase classic Melakan flavours made with local produce such as pandan, coconut water and kedondong (umbra). Each of their signature cocktails mixed by bartender Isaac is presented in a minimalist style, unassuming but classy. Venture a taste to find that they embody their respective star ingredients with a perfect twist. Try the Kelapa Muda (Young Coconut) for something unexpectedly refreshing. It would also be in your best interest to check out their classic cocktails, e.g. negroni, pisco sour, whisky sour, daiquiri, etc. Let me assure you that Isaac can definitely whip up a fabulous whisky sour. Recently, Budi has also started offering vegan options for all their egg-based cocktails! Hats off to them. #woke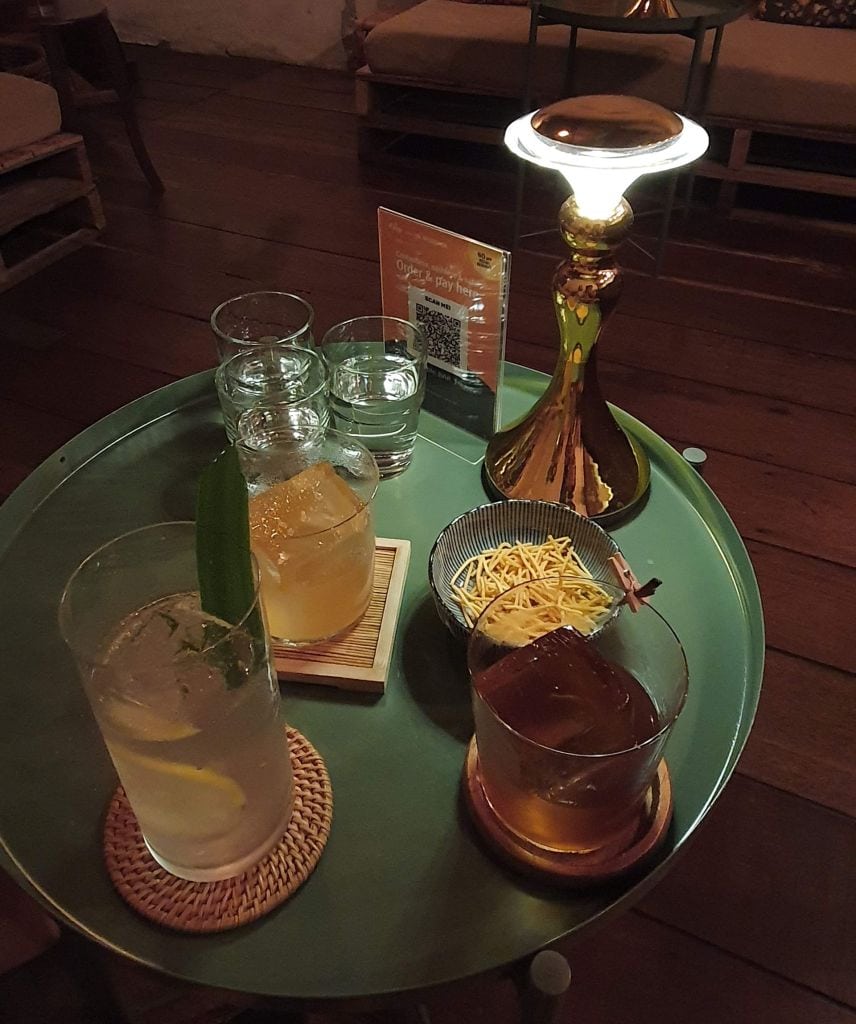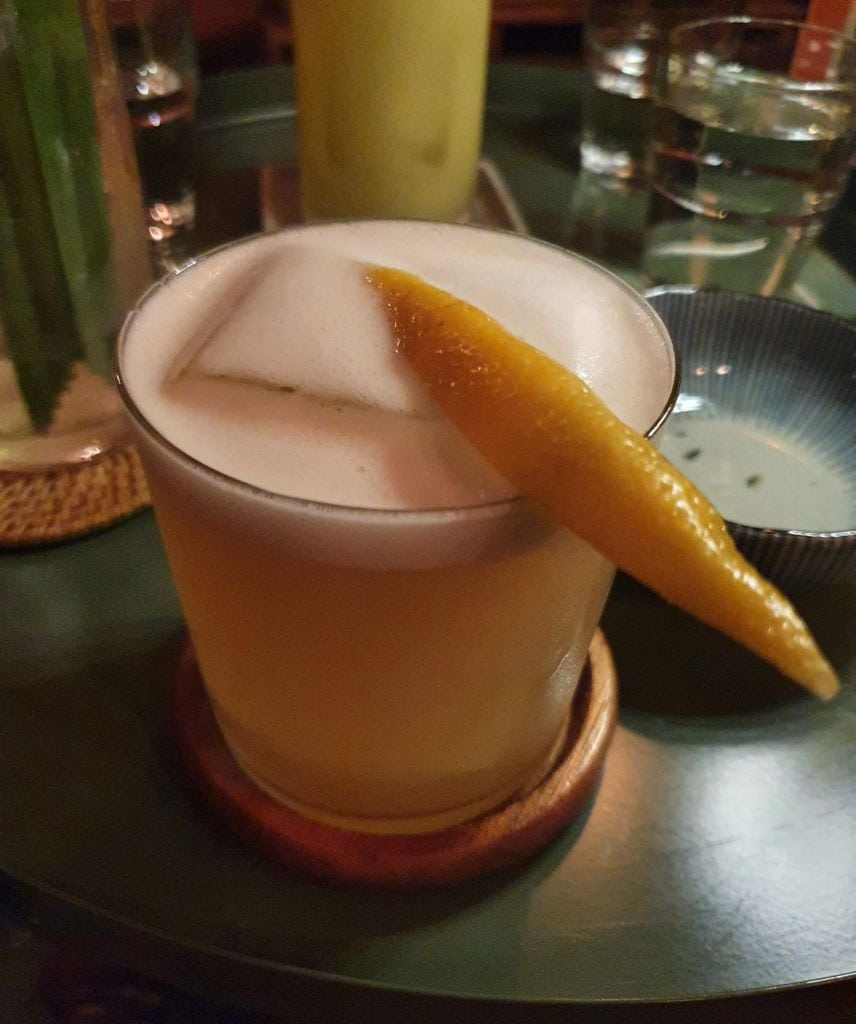 If you're lucky enough to spot a collection of homemade sweets and goodies available for sale, do not hesitate to pick up a few. Lovingly made by the owner's own mother, they are simply delectable. (That coconut candy!)
On weekends between 3 pm and 5 pm, Budi offers a special high-tea tiffin set. Each set comes with 2 cocktails and is curated to give an overview of some of Melaka's most-loved tea time snacks in an interesting cocktail bar experience. You'll taste some fine Nyonya kuih, pastries and Hainanese pork satay. Hainanese pork satay is a Melakan speciality (that, in my opinion, deserves a separate post) and this is the first time I've seen pork satay being served with cocktails. Brilliant! Do note that they prepare a limited number of high-tea sets per day so make sure to book ahead.
Pro tip: If you're leaving Budi after 8 pm, turn left out the door and head towards Jalan Bunga Raya. Following the flow of traffic down Bunga Raya, you'll soon spot a rising plume of smoke and catch the mouth-watering whiff of eggs and garlic frying in chilli paste. This is one of Melaka's all-time favourite oh chien stalls. There will be a queue but go for it. You're welcome. Oh, and the wan tan noodles here aren't too bad either.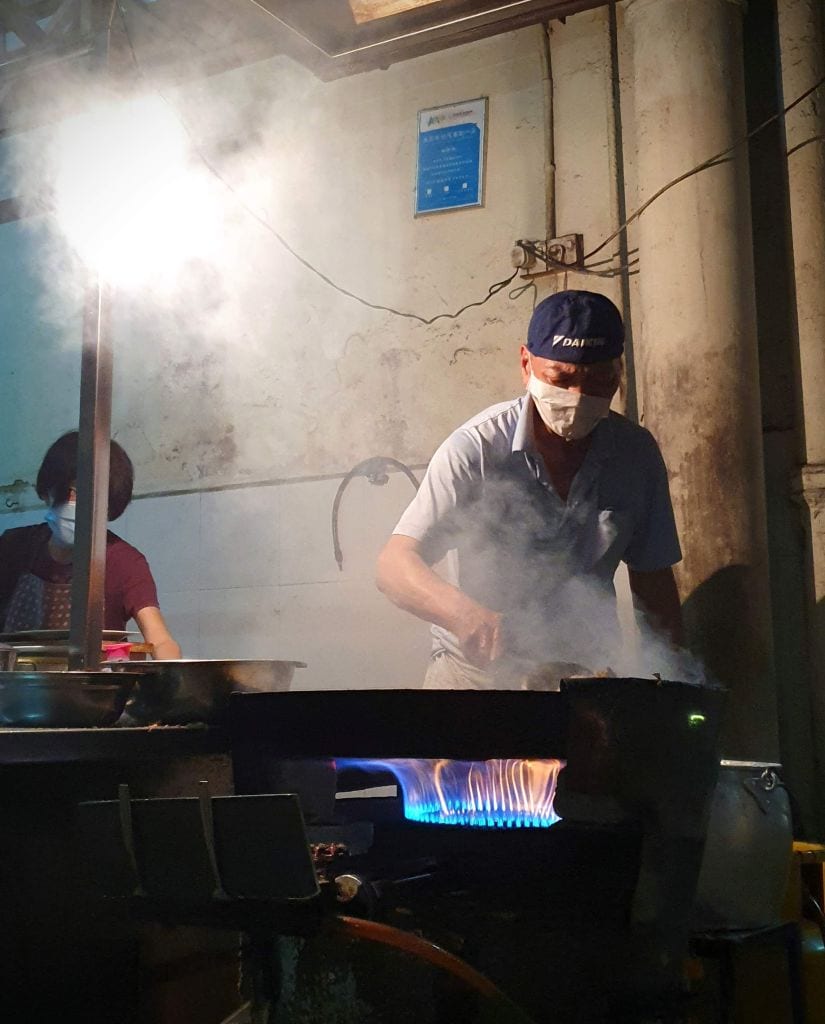 Best placeS TO VISIT in Melaka For An Adventure in Nature
Once you're done roaming around the town centre, consider breaking away for some interesting things to do outdoors.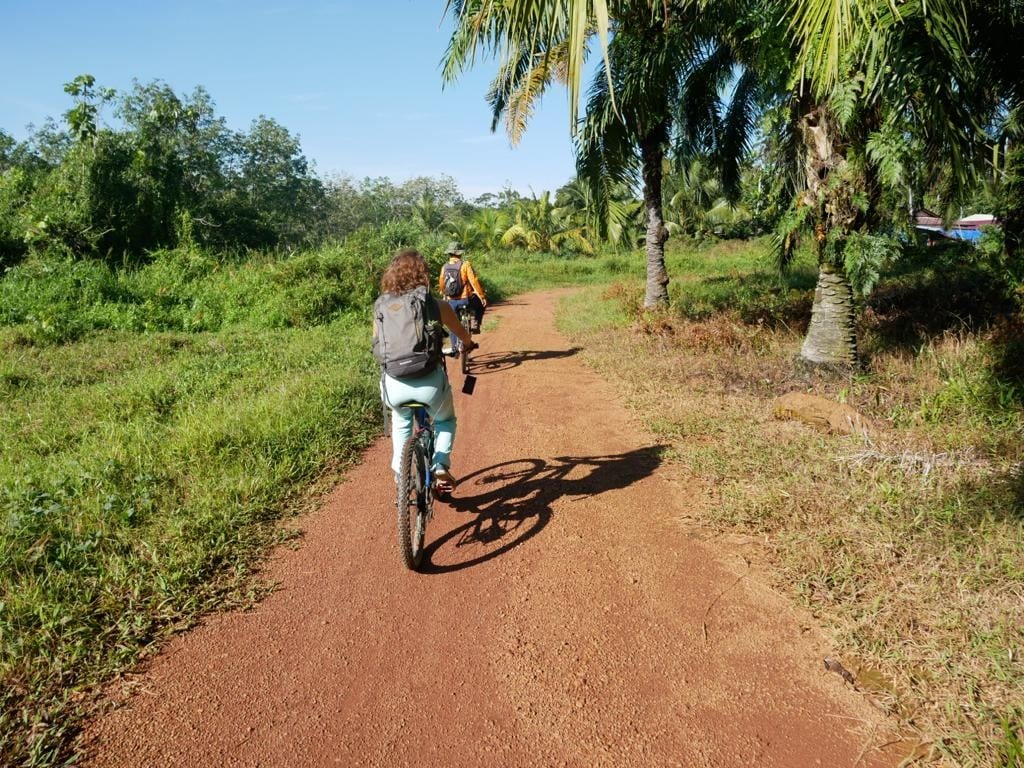 Melaka On Bike (MOB), run by Mr Alias Yunos since 1999, offers fully guided half-day to multi-day mountain bike tours and fully customised tours to suit every need. The tours meander through the countryside, into oil palm and rubber plantations, past paddy fields and villages, and aims to give participants an authentic impression of life in the outskirts of Melaka. Let Alias teach you about the flora and fauna, have a chat with the locals, taste some of the local fruit (including kampung durian, if it's in season) and experience an entirely different side of Melaka not usually seen but just as interesting. The routes are friendly and Alias will pace the rides appropriately based on the fitness levels of participants. MOB will provide bicycles, helmets and drinking water, and includes camping gear and meals for their multi-day tours. FYI, MOB's day tours are rated 4.5 stars on TripAdvisor.
Pro tip: Please use sunblock. Skin cancer is real, my friends.
2. Skytrex Adventure Melaka @ Melaka Botanical Garden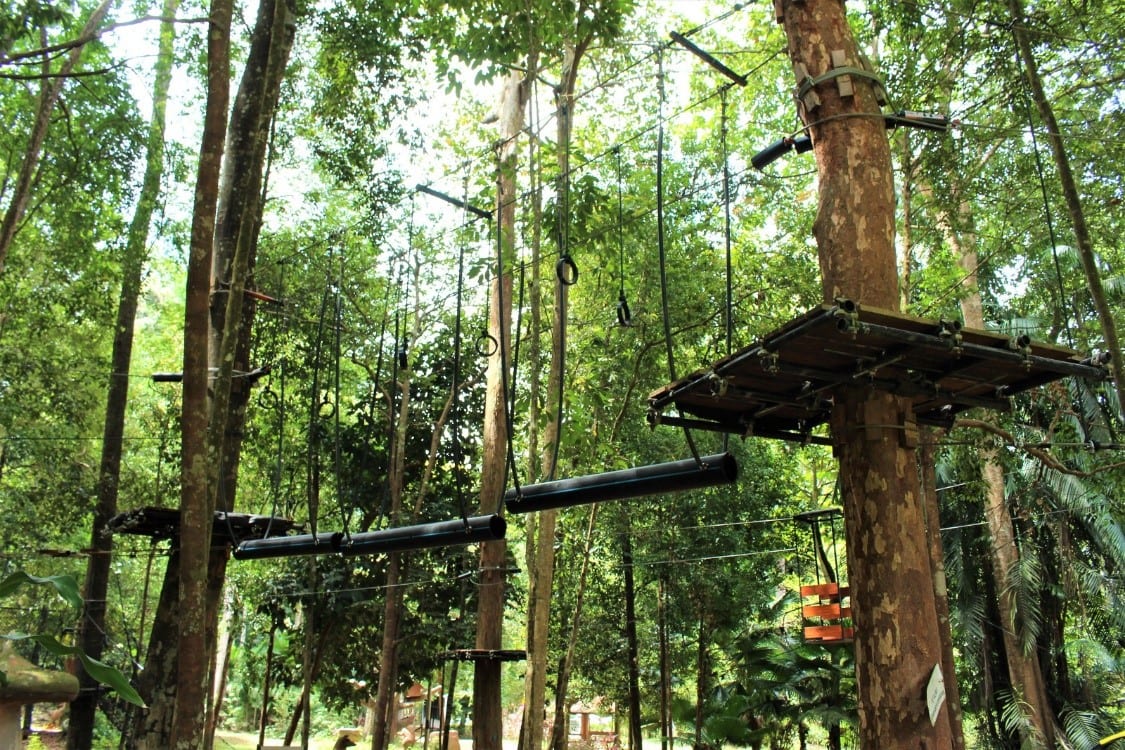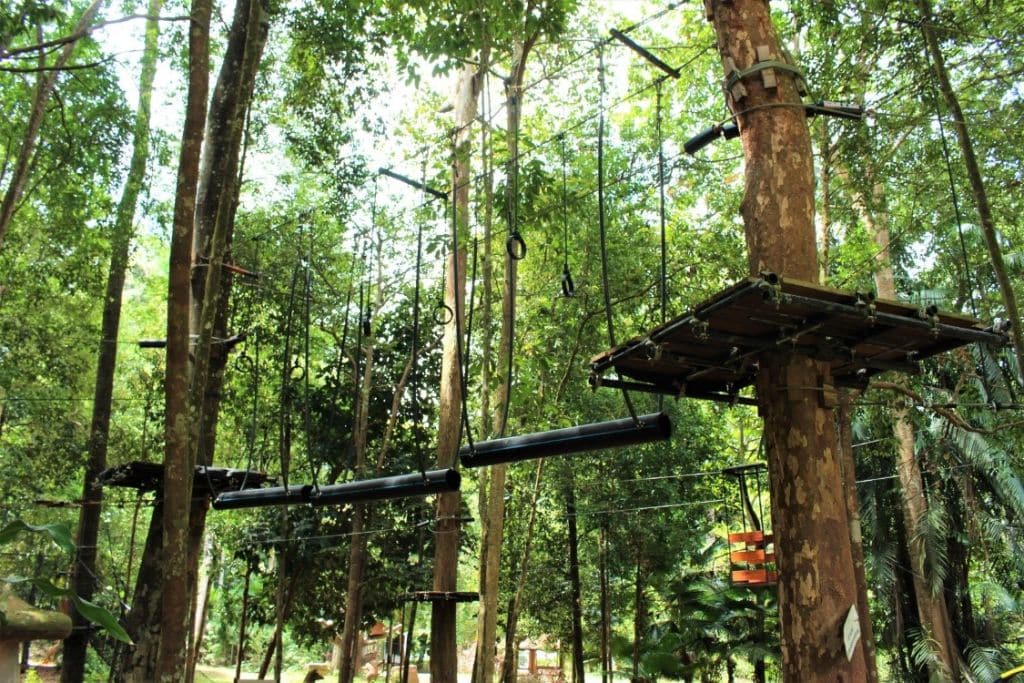 No longer content with roaming about at ground level? Why not head up into the trees and experience some high ropes excitement!
Skytrex is renowned in Malaysia for its adrenaline-pumping, treetop high ropes courses and Melaka is their second park after Shah Alam (which is now closed). Skytrex Melaka is set in the Melaka Botanical Garden only 5 minutes from the Ayer Keroh toll. Depending on your confidence and taste for adventure, courses range from beginner to intermediate and advanced. An interesting attraction at the SkyTrex Melaka park is the SkyBike which features a bicycle suspended on a rope in mid-air that participants need to ride to get across to the next station. Also new and exclusively in Melaka, SkyTrex Melaka offers SkyNight, a high ropes experience after dark for that extra thrill.
This may be my personal opinion but visitors should have a base level of fitness to truly enjoy the course. Nevertheless, those who are queasy about the idea of hanging around up in the treetops may opt for the 'chicken exits' to return safely to ground level and enjoy a pleasant picnic or a jog around the Botanical Garden while waiting for the rest.
Pro tip: Don't. Look. Down. And use sunblock.
3. Turtle Conservation and Information Centre @ Batu 22 Padang Kemunting
It's not widely known that Melaka is home to a hawksbill turtle conservation centre. Located close to Tanjung Bidara, a popular beach resort destination along the northern coast of Melaka, it's about a 45min drive from the historical town centre.
The hawksbill turtle which is classified as "critically endangered" by the International Union of Conservation of Nature (IUCN) is threatened with extinction. Widely regarded as the most beautiful of all sea turtles, the hawksbill turtle population is declining at an alarming rate all over the world. The coast of Melaka is considered one of the main nesting habitats for hawksbill turtles in Peninsular Malaysia.
The conservation centre was set up by the Melaka government in 1990 to step up efforts to protect these endangered creatures. The centre houses an information centre, a turtle egg hatchery and a turtle rehabilitation pool where lucky visitors may have the chance to meet a hawksbill turtle in the flesh. Eggs that are found along the shore are brought to the centre where they will be buried in sand and monitored closely. Hatchlings will be released to the beach on the same day that they hatch.
The centre is currently open to visitors at no charge but prior arrangements must be made, especially with the ongoing pandemic. As such, do call ahead before making your way there.