When you think of Sydney, you think of the sprawling city that is home to beautiful beaches, fresh seafood and iconic landmarks such as the Sydney Opera House and the Sydney Harbour Bridge. You may think you've experienced it all, but right at your doorstep is a side of Sydney you would never have imagined, and we're here to share it with you.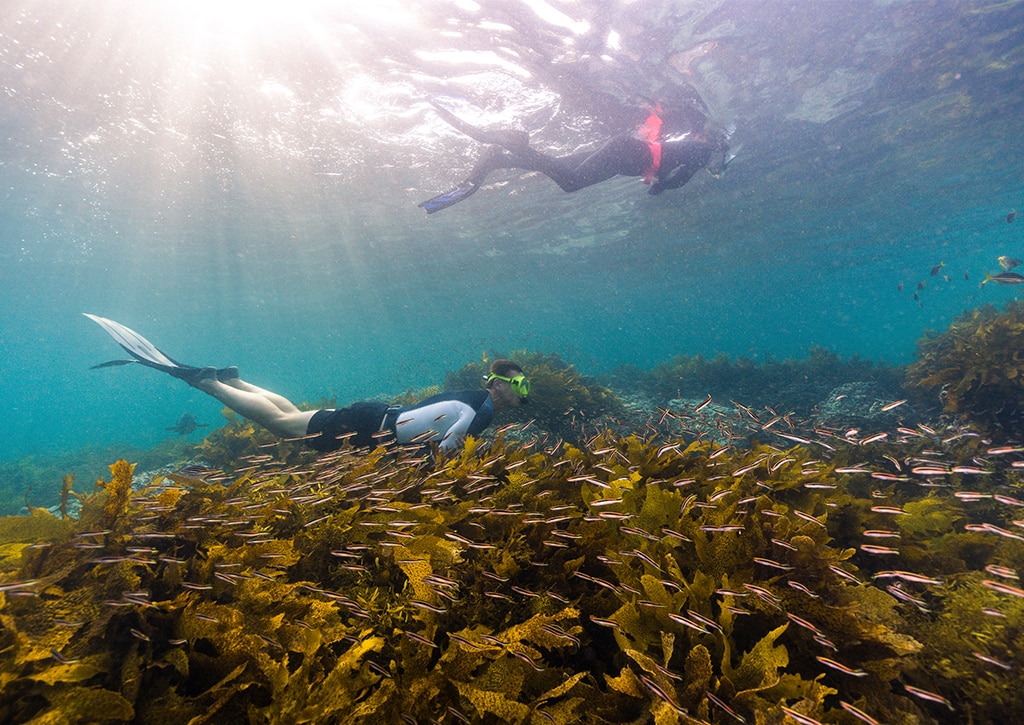 Encounter Australia's iconic nature and wildlife
Come face to face with Australia's native wildlife at Sydney's animal conservatories and crystal clear waters. A quick 35min drive will bring you to Cabbage Tree Bay where you can dive with a whole host of blue groupers, giant cuttlefish, wobbegongs and a resident green turtle. What was once oxygen-depleted waters near the world-famous Manly Beach 15 years ago has sprung back to life due to conservation efforts. If swimming isn't your thing, then there are plenty of coastal walking trails to explore. Hop on a direct bus to Bondi Beach from Circular Quay to begin the Bondi Beach to Coogee walk, or venture a little further out to North Head lookout to spot humpbacks or southern right whales between the months of May and November.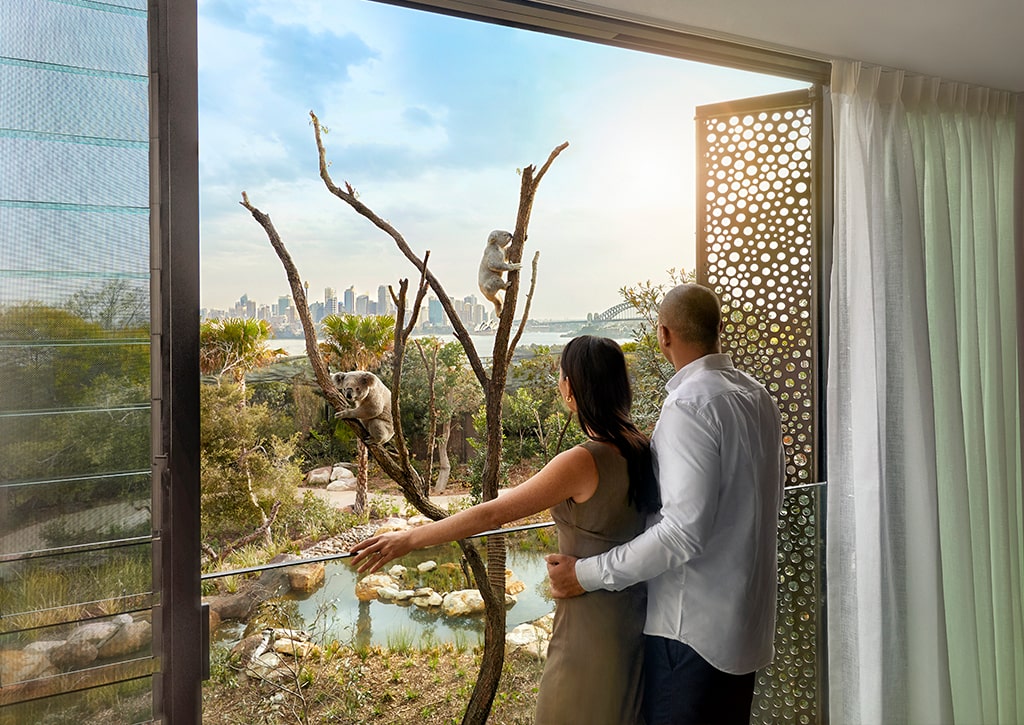 Enjoy family-friendly experiences in the heart of Sydney city at Featherdale Wildlife Park or Taronga Zoo Sydney. Take the chance to observe and interact with native wildlife and rare animals like koalas, kangaroos and reptiles. Don't forget to treat yourself to the full immersive experience at their eco-retreat where you can wake up to koalas lazing right outside your balcony!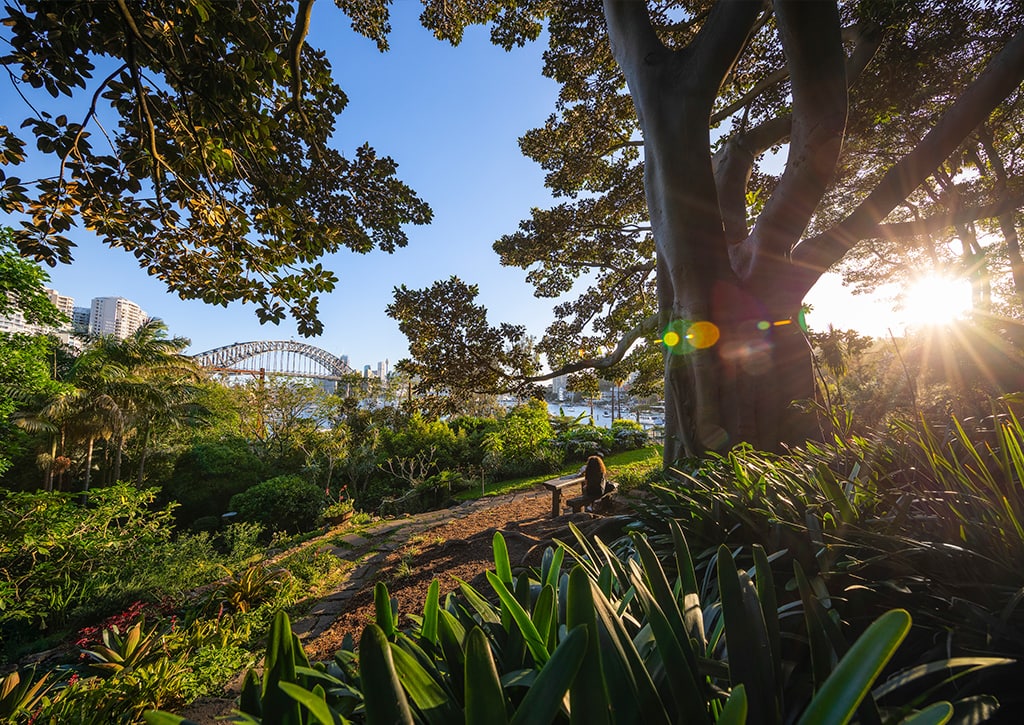 Get lost in whimsical gardens
Escape the hustle and bustle of city life and journey through some of the most magical hidden gems nestled in the heart of Sydney. Wendy Whiteley's Secret Garden, near Lavender Bay, is a bright array of shrubs, herbs, twisting walkways, and captivating artefacts. Although the path appears to be simple and short, you may find yourself meandering off for a closer look at the garden's secret nooks and crannies.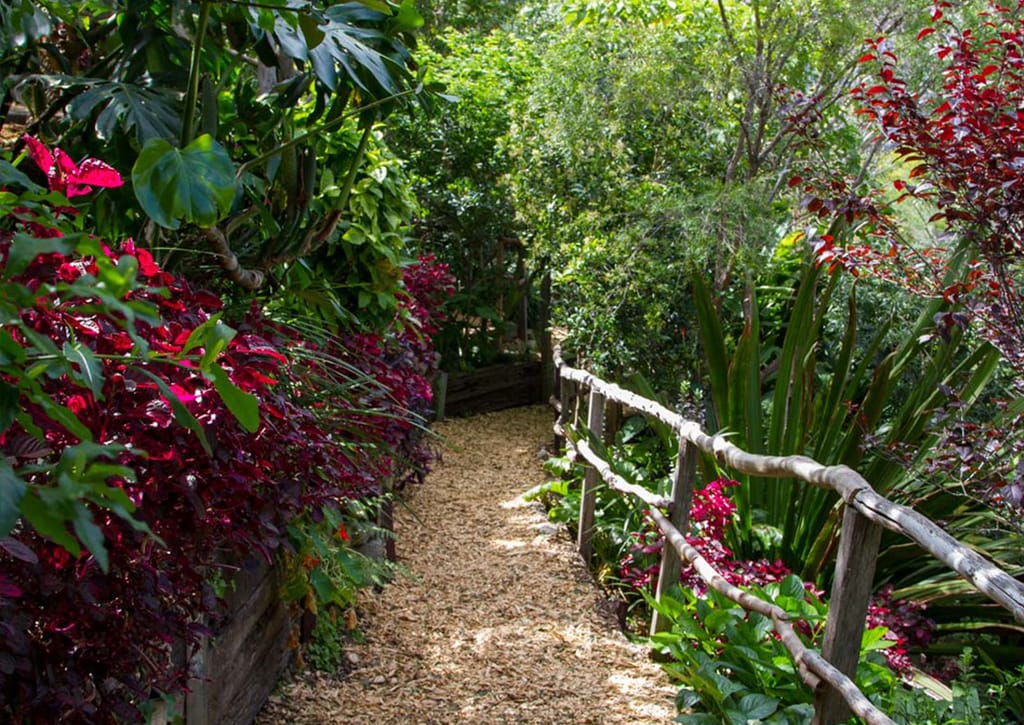 The Lex and Ruby Graham Gardens began in 1959 with the planting of a single elephant's ear bulb, which blossomed into a thriving relationship and lasting love between Lex and Ruby Graham. These lovely gardens are a couple's dream come true for appreciating this labour of love. Swain Gardens is a peaceful place dotted with moss-covered stones and babbling creeks. This lovely hideaway is ideal for spending quiet afternoons reading a good book with a thermos of tea in hand. Retreat here for some much-needed relief from the city and admire the garden's stonework and well-kept grounds.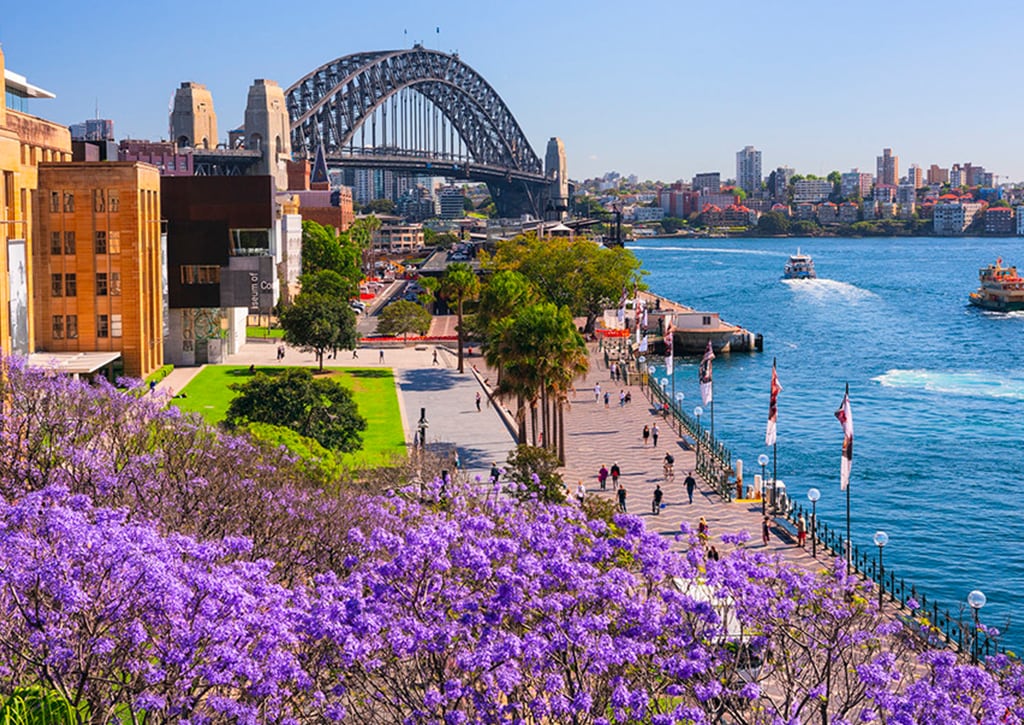 Blooming jacaranda trees turn Sydney into a purple haven every year, from mid-October to mid-November. This fairy tale scene is certainly not a hidden gem, but it is one you'll want to experience for yourself. Lavender Bay, Macquarie Street, and Hunters Hill are some of the best places to admire the jacaranda trees.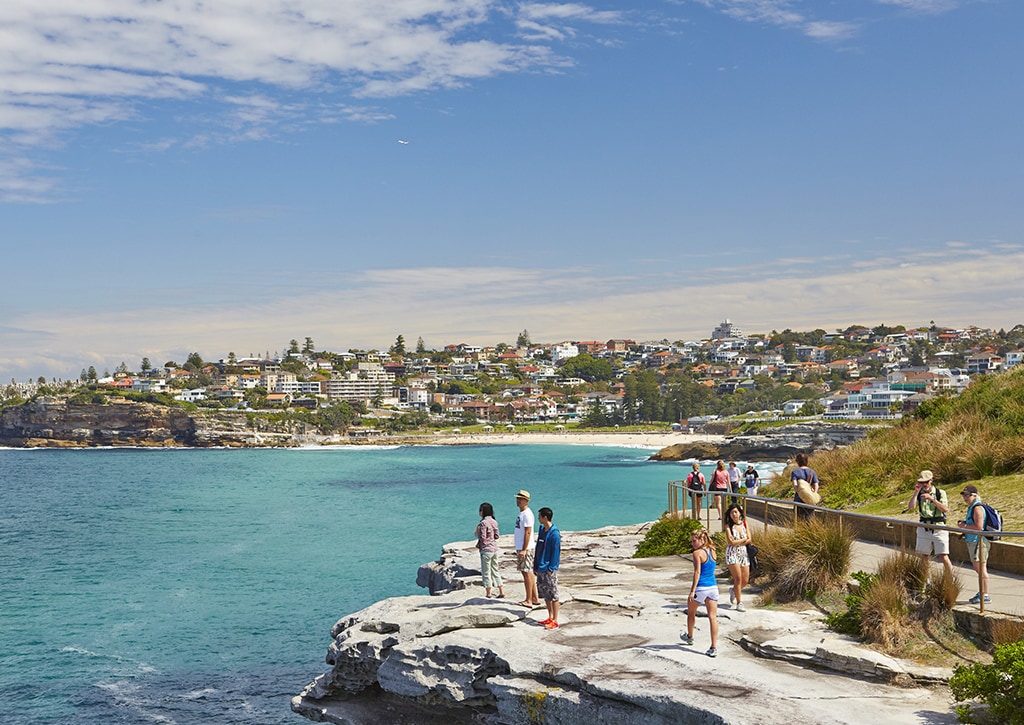 Trek along stunning coastlines and sandy white beaches
The charming cobblestone paths, high sandstone cliffs, and beautiful beaches are not as far away as you might imagine – a short 20 min drive, to be exact. The Bondi to Coogee walk is an easy 6km stroll with mesmerising rock pools, cliffs, and bays, and is one of Sydney's most gorgeous coastal paths. Along the way, visit Tamarama to see the yearly Sculpture of the Sea outdoor exhibition (which all art lovers would not want to miss).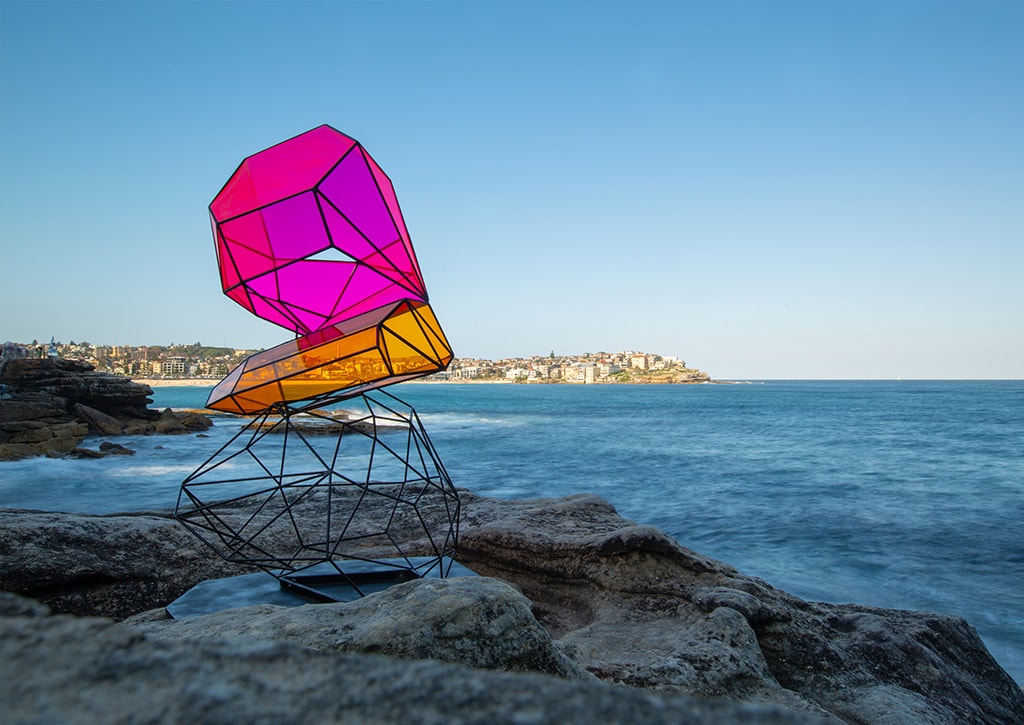 Avid hikers may also want to add to their accomplishments by tackling the famed Bondi to Manly track, which spans 80km and eight stages – Bondi Beach to Watsons Bay; Watsons Bay to Rose Bay; Rose Bay to Darling Point; Darling Point to Kirribilli; Kirribilli to Taronga Zoo; Taronga Zoo to Spit Bridge; Spit Bridge to Manly Wharf; and Manly Wharf to Manly Bridge.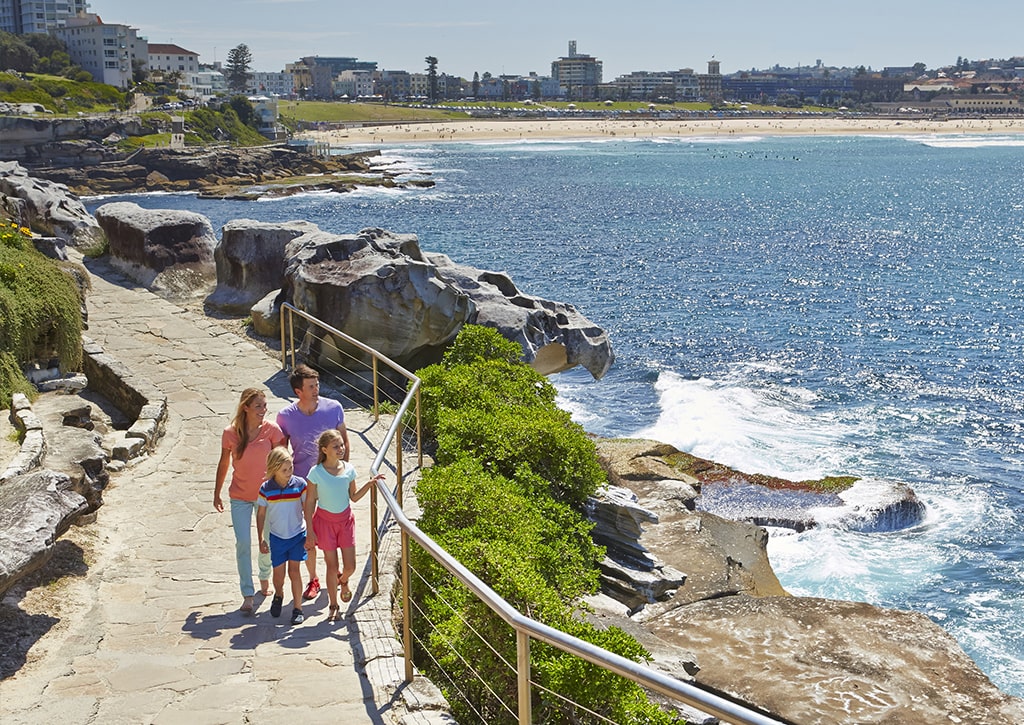 Less than an hour away by car, public transport and even bicycles is the Spit Bridge to Manly Wharf walk that history buffs will love. Treat yourself to the sight of 1,000 years old aboriginal rock engravings, not to mention the amazing harbour, bush and coastal views you'll see along the way. You may be exhausted by the time you reach Manly Wharf, so take some time to unwind and relax at the famous Manly Beach –– a popular spot among locals for some seaside fun.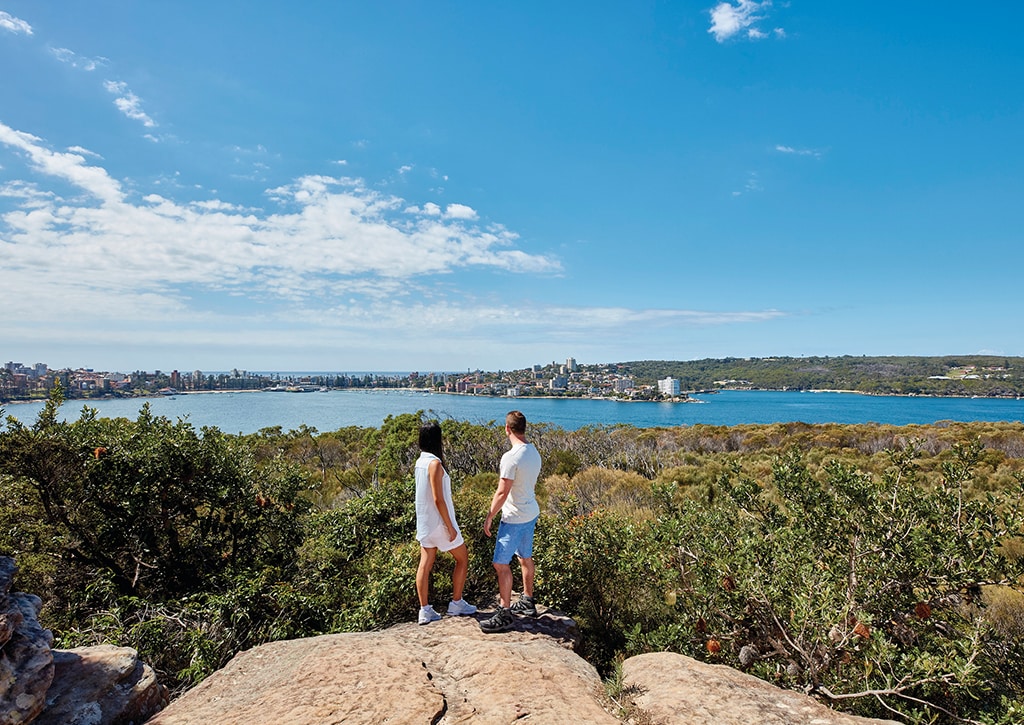 Enjoy the wonder of nature all around the city
Now when you think of Sydney, there must be more that comes to mind. Experience close encounters with exotic wildlife and rare flora and fauna. Discover Sydney's natural beauty tucked away in secret gardens around the city. Rise up to the challenge and trek along gorgeous coastal walks while learning about rich aboriginal history. You can discover them all around the city waiting to give a warm welcome.
Travel restrictions and regulations apply and are subject to change. Find out about the latest travel updates here.
Inspired to visit SYDNEY AND NEW SOUTH WALES?
You may also be interested in these articles: