There's no better place to find yourself than sitting by a waterfall and listening to its music – Roland R. Kemler. 
Waterfalls in Southeast Asia are one of Earth's natural wonders that exude power and beauty. Even science says we need more of them! Waterfalls boast amazing health benefits as it stimulates our senses of sight, sound, and smell. The soothing sound of cascading waters with the alluring scent of fresh water amidst lush greenery will put anyone at ease instantly. Like flowing water, waterfalls remind us to go with the flow of life and are a profound source of inspiration for many writers and philosophers throughout history.  
Look no further as tranquil rivers and waterfalls in Southeast Asia offer that much-needed escape from the chaos of everyday life. Get ready for a memorable experience chasing the most beautiful rivers and waterfalls in Southeast Asia, guaranteed to put you and your loved ones in Zen mode. No two waterfalls in Asia are the same, so check out the extraordinary waterfalls in Southeast Asia that you need to add to your travel list. 
Best Waterfalls in Southeast Asia You Need To Visit
1. Erawan Waterfalls, Thailand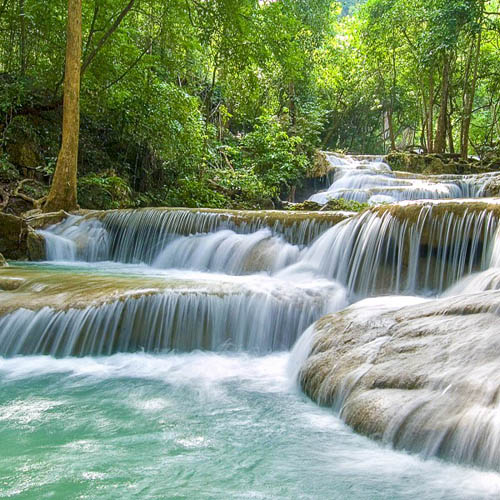 One of the most beautiful waterfalls in Southeast Asia, the seven-tiered Erawan Falls, located in the Kanchanaburi Province of Thailand covers 1,500 metres. The second level, Wang Macha is proven to be a crowd favourite and ideal for swimmers due to a scenic view and refreshing waters gushing over multiple layers of rock formations. If you prefer a secluded spot, you can either swim with fishes in the plunge pool at the third level or enjoy the breathtaking view with an uphill hike to the fourth and fifth levels that features water slides over rock formations.  
Catch a glimpse of the top tier of Erawan consisting of three upper segments over a rounded limestone formation that resembles the three-headed Hindhu Elephant God, after which the waterfalls and the park gained their name.  
Travel tips: You can access the top tiers of Erawan Falls on your own as the trail is clearly marked. Wear hiking shoes to avoid mishaps as the upper levels can be slippery and steep. 
2. Ban Gioc Waterfalls, Vietnam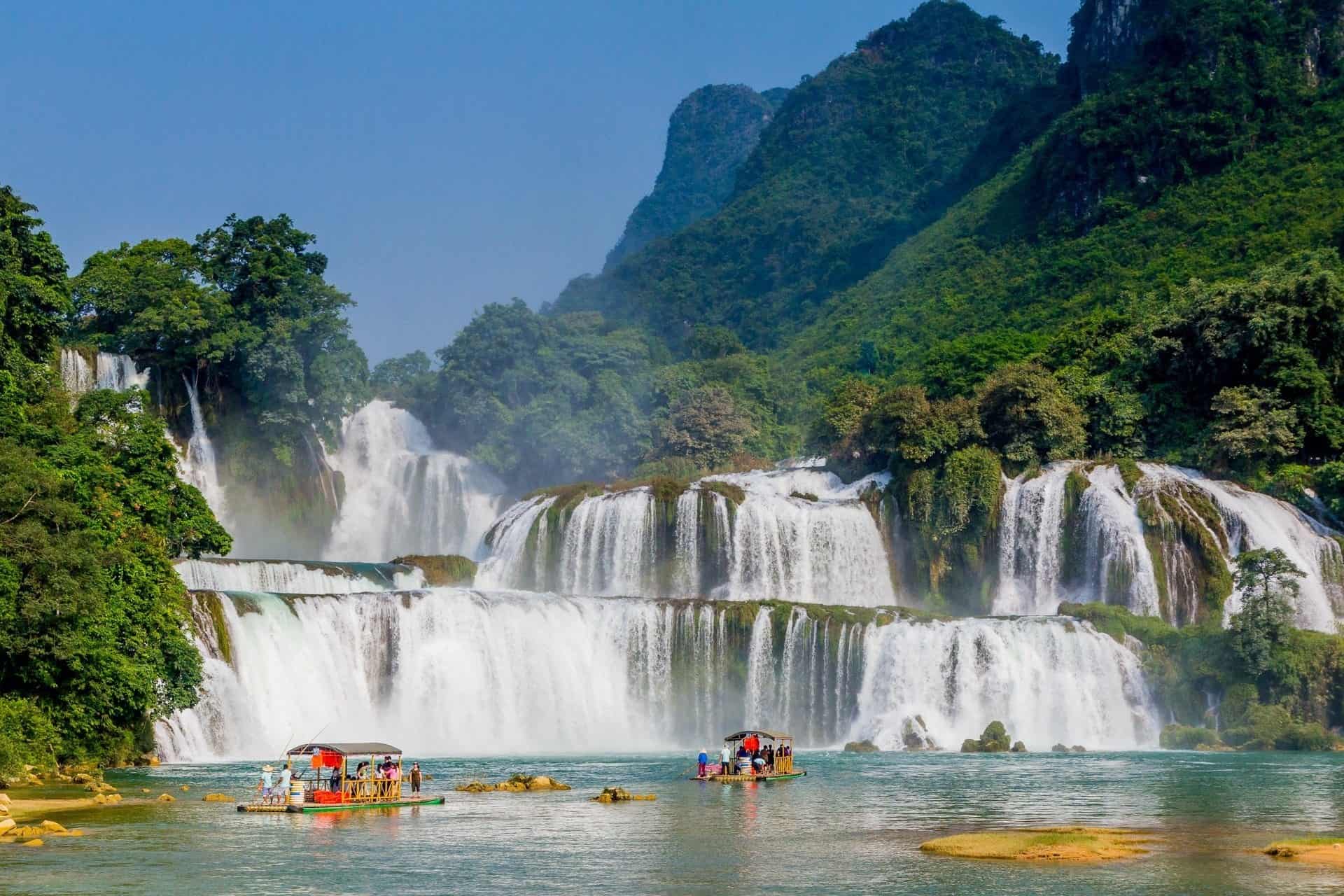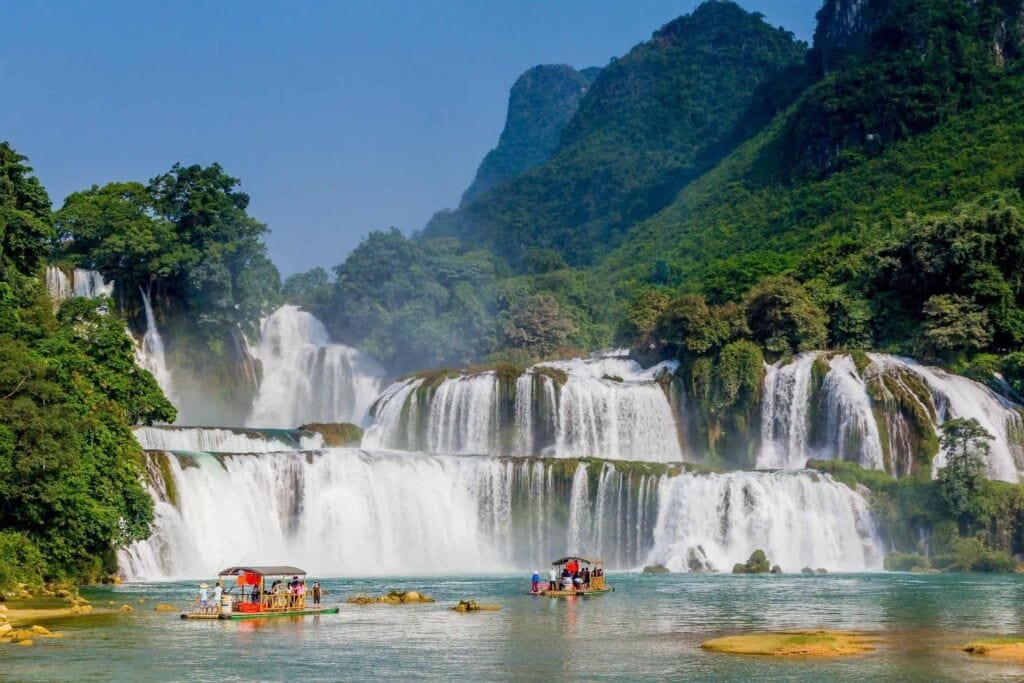 A hidden gem spanning 30 metres in height and 300 metres across, Ban Gioc Waterfalls is one of the largest waterfalls in Asia. Much like other famous waterfalls in the world like the Niagara Falls, Ban Gioc Waterfalls sits on the border between two countries – Vietnam and China. It derives its main water source from the Quay Son River. An eight-hour journey from Hanoi, Ban Gioc features multiple layers of cascading waters over rock formations, white dreamy mists, and a green riverbed that promises a magical waterfall experience like none other.  
Go bamboo rafting and feel the adrenaline rush as you soak in the gushing waters of Ban Gioc. Otherwise, take a bike ride along the blue river waters around the countryside with golden paddy fields overlooking limestone hills.  
Travel tips: There are many places to visit nearby Ban Gioc, including Phuoc Sen Village, a mountainous village famous for its traditional handicraft made by blacksmiths. You can also explore Nguom Ngao Cave and see its fascinating crystal-like stalactites and stalagmites.  
3. Khone Phapeng Falls, Laos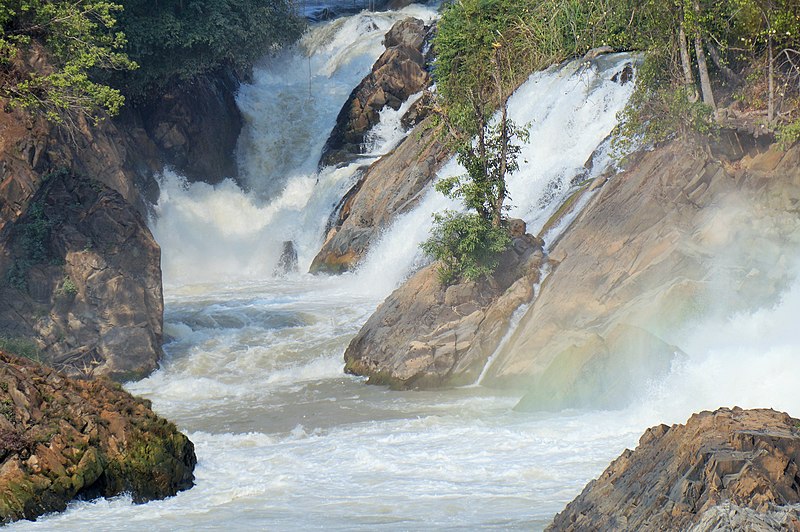 If you love nature and waterfalls, then Khone Phapeng Falls is an experience not to be missed! Dubbed the largest waterfall by volume in Southeast Asia, Khone Phapeng in the Champassak province of southern Laos has undoubtedly earned its name as the Niagara Falls of Asia, where the mighty Mekong River plunges into a large volume of azure waters.   
Hear the roar of the water as it drops over multi-layers with waters plunging as high as 22 meters. Soak in the majestic sights and sounds of Khone Phapeng's strong waters, about 9,500,000 liters per second and almost double the amount of Niagara Falls. Capture epic shots of the waterfall with the best lighting around 8.00 a.m, or go on a guided kayak tour on the Mekong River to the falls.   
Travel tips: A must-try whilst you're here is the delicious fresh fish from the Mekong River – have it grilled, fried or steamed at one of the many restaurants in  the area. Finish your meal at a coffee shop there which claims to serve up the best coffee in the whole of Laos. Do be careful of your belongings and wear attire that doesn't show too much skin, as Laotians dress conservatively. 
4. Kawasan Waterfalls, Philippines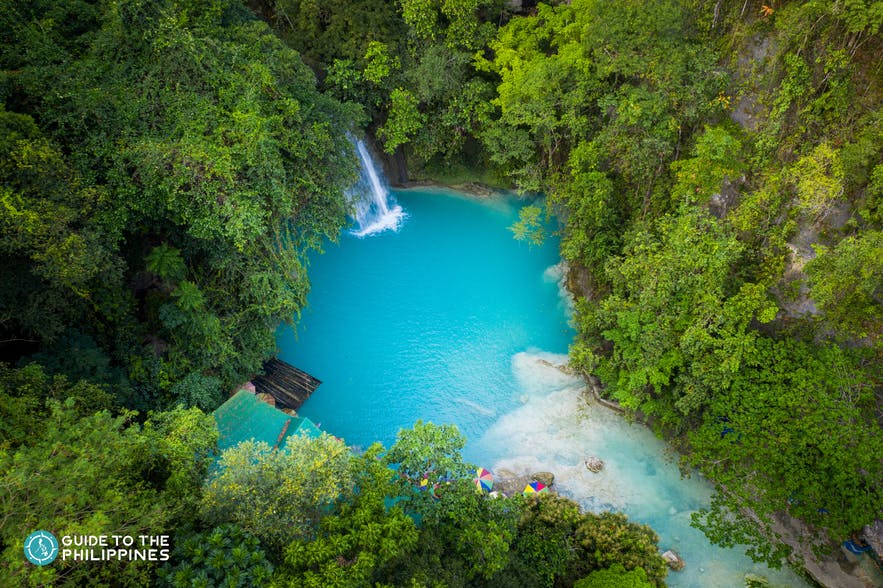 Another picturesque waterfall in our list of one of the most beautiful waterfalls in Southeast Asia is the Kawasan Falls, located three hours from Cebu. Easily accessible by public transport, Kawasan is at the foot of the Mantalongon Mountain Range surrounded by lush greenery and limestone walls. No wonder it is popular among local and international tourists as a nature photographer's dream! 
Kawasan has three levels ideal for swimming and relaxing. For thrill-seekers, you can join a canyoneering tour where instead of simply hiking, canyoneering participants travel down a river by doing a mix of activities like climbing, trekking, cliff diving, and swimming.
Travel tips: Visit Kawasan Falls on weekdays before 9.00 a.m. to beat the crowd. The area is busy on weekends. If you are in Kawasan during the rainy season to experience its abundant and powerful flow of water, be sure to check the weather forecast for typhoons that usually occur during this time. 
5. Sekumpul Waterfalls, Bali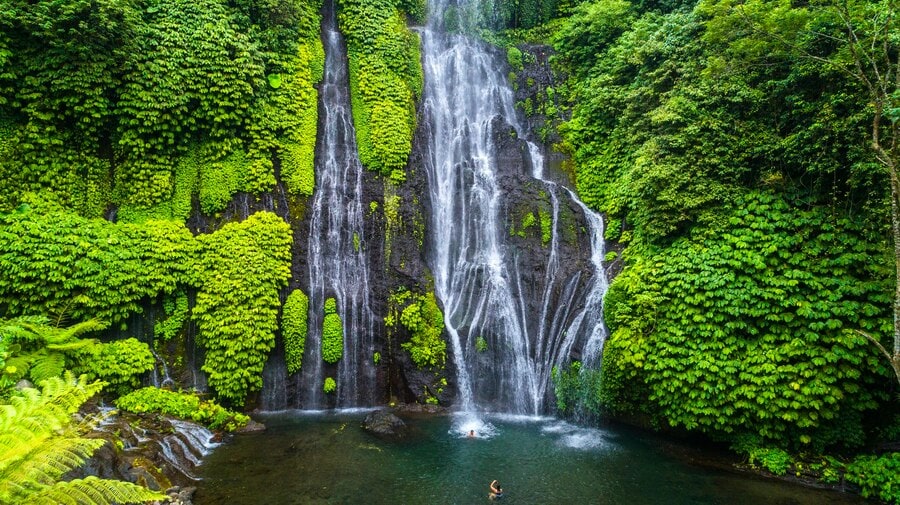 A must-see waterfall located in the thick jungles of North Bali, Sekumpul is a magnificent work of nature. The colossal falls feature seven tall, misty waterfalls that exude a Lost World vibe amidst lush green rainforests and abundant cascading waters.  
The second level of Sekumpul has waterfalls that resemble a suspended mosquito net. Reaching the top tiers of Sekumpul requires effort as it involves crossing over streams. The journey uphill is worthwhile with a picture-perfect view of gushing waters at 80 meters in height.  
Travel tips: If you are travelling from Ubud, Seminyak, or any other distant places in Indonesia, it is best to book a car to reach Sekumpul. The best time to visit Sekumpul is between April to September during the dry season, when the weather is calm and the thundering force of the waterfalls is impressive.  
There you have it – our top picks for the most beautiful waterfalls in Southeast Asia. Get off the beaten track and travel to the spectacular rivers and waterfalls in Southeast Asia to relax and experience the secret wonders of Mother Earth.   
EXPLORE THE MOST BEAUTIFUL WATERFALLS IN SOUTHEAST ASIA
 You may also be interested in: