The beautiful American culture is often thought to be displayed prominently in its large cities, but that's not always the case. Sometimes, there are magical things we can only experience in small towns across America.
These quirky towns in America are filled with fantastic micro-cultures that we can't begin to fathom. From beautiful lakes to historic main streets to forests to beaches and architectural splendour, these are some things we can experience only when we visit these beautiful towns in America. They are definitely part of the charm when you're travelling in the US.
So if you're looking to experience America as a whole, here we introduce to you some of the most beautiful towns in America!
#1 Cannon Beach, Oregon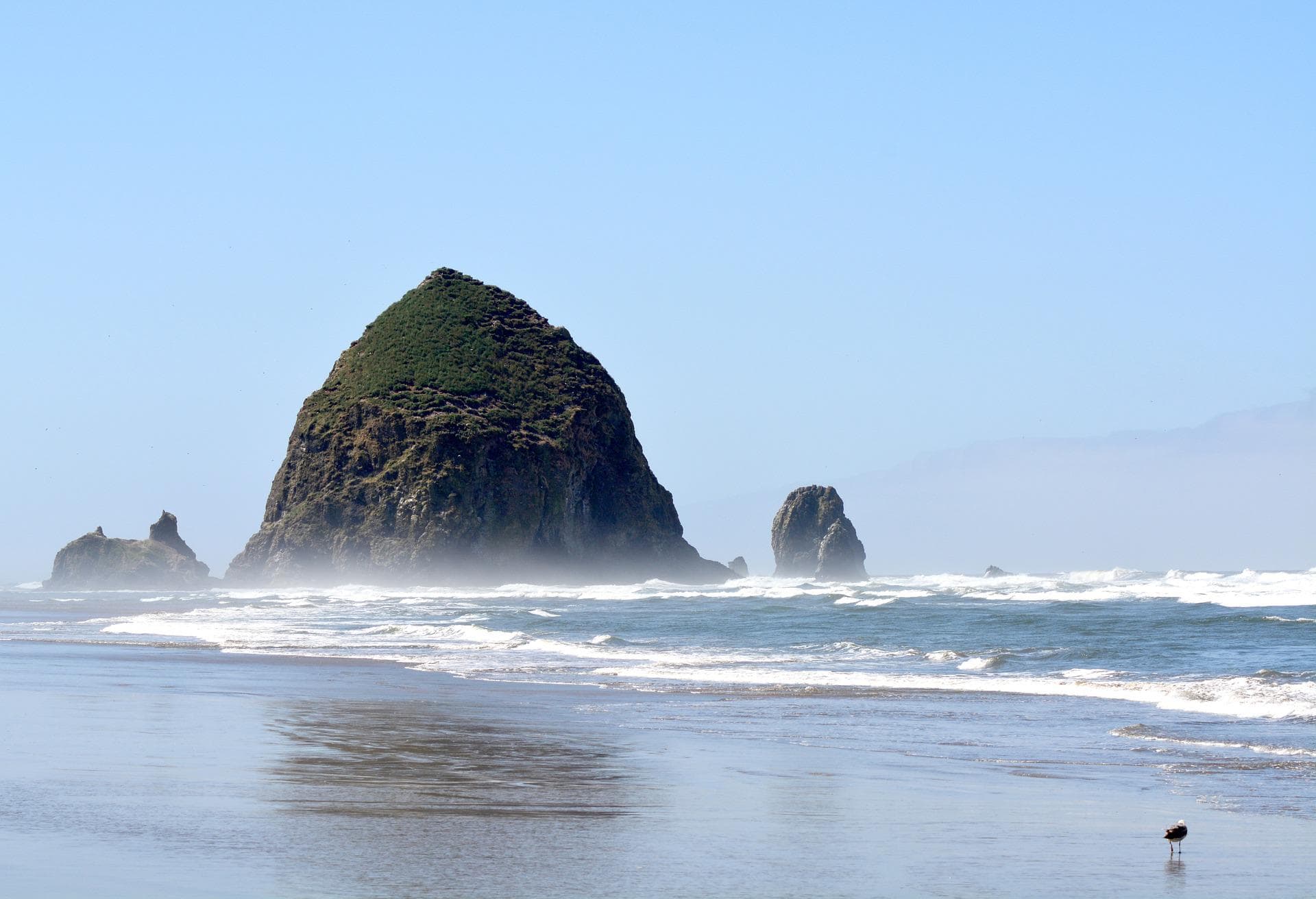 Cannon Beach, Oregon, is a town that's about an 80-mile drive down from the northwest of Portland where it is known for its famous Haystack Rock – a 235-foot monolith that's protruding from the sea. To get the best view or pictures of Haystack Rock, we highly recommend you to visit the Ecola State Park.
Cannon Beach is coined as the best overall beach on the coast of Oregon. Other than that, this town is also famous for its chocolate, microbreweries, and art galleries. Cannon Beach is actually recognised as one of America's best art towns and named as one of the world's most beautiful places by National Geographic. A must-visit location if you're looking for a cosy vacation!
#2 Cayucos, California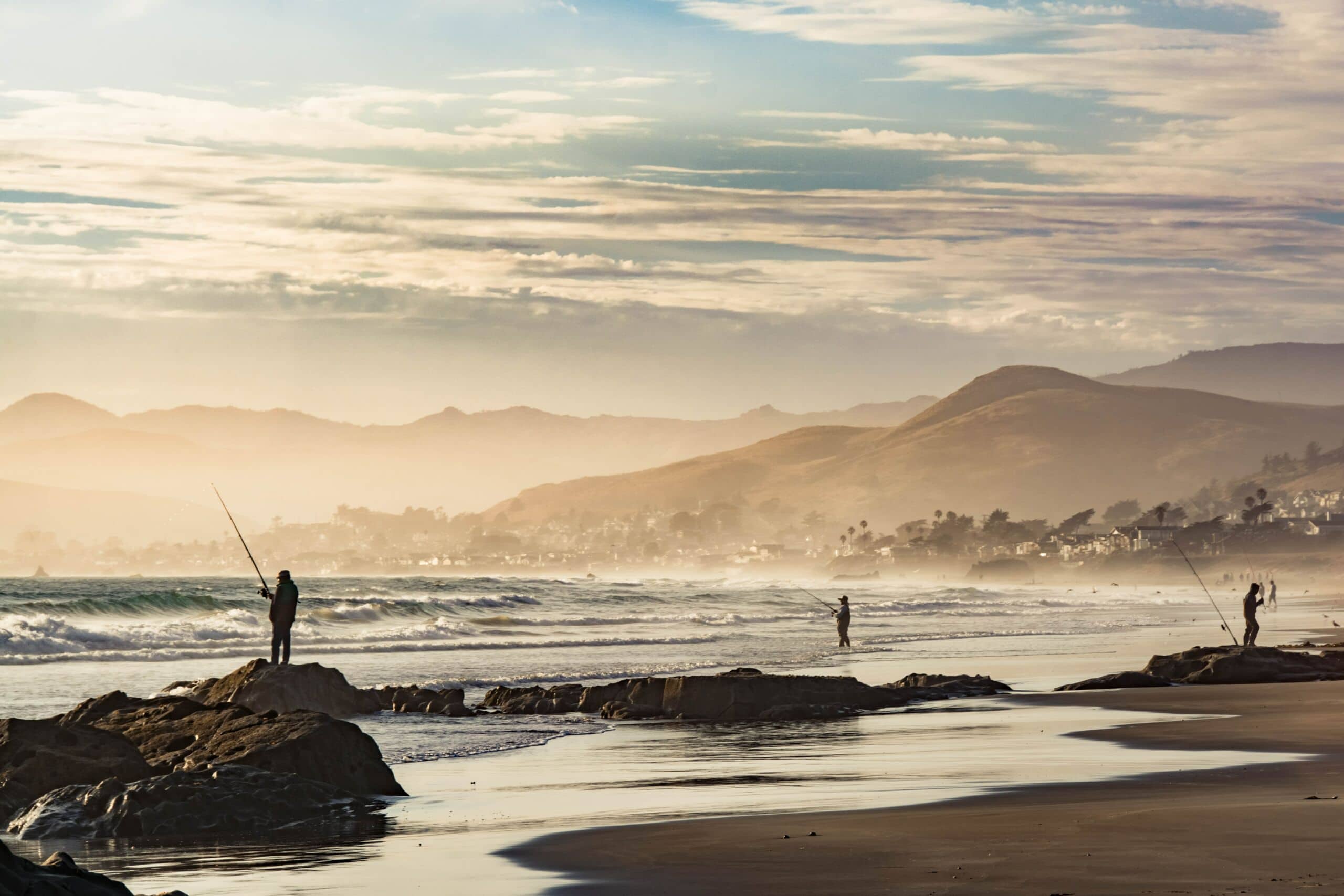 With a population of fewer than 3,000 people, this tiny little beach town on the central coast of California is one of our top recommendations for the most beautiful towns in America. And not to our surprise, this town is primarily known for for its super calm waves that are good for surfing, as well as the sandy beach. So, if you're into surfing, the famous Morro Rock, Cayucos State Beach near the seaside of the town, would be the best beach to hit the waves.
For fishing enthusiasts, you also do not require a a fishing license to fish in this permit-free fishing town. For those who just want to chill and relax, taking a stroll down the beach while watching the sun goes down would give you a memorable experience. And don't forget to hit up the local seafood restaurants while you're in Cayucos. Just ask for the catch of the day, and you'll be served freshly caught fish. Cayucos is genuinely one of the best small towns to visit in the USA.
#3 Cape May, New Jersey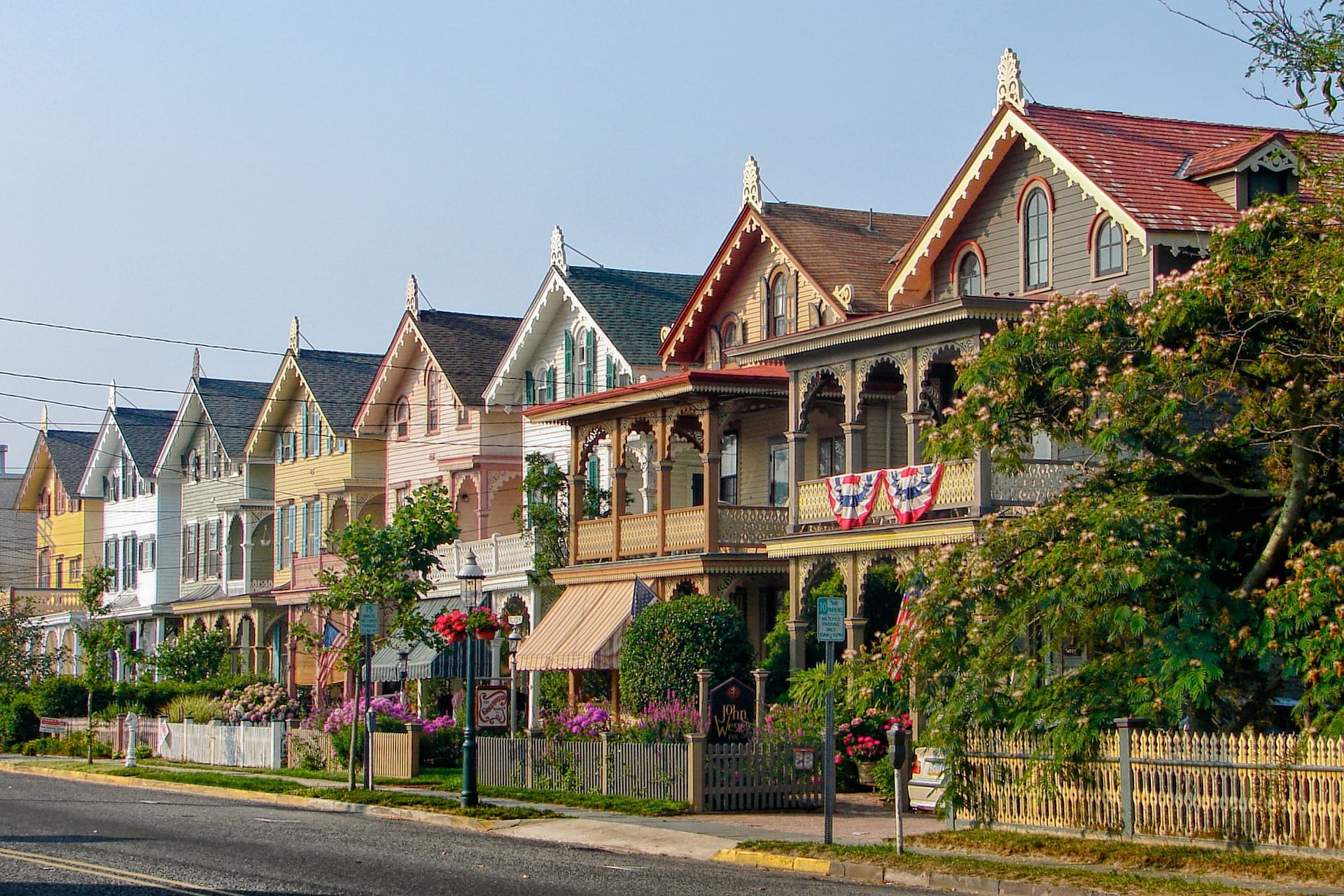 If we're talking about enjoying an early morning stroll complete with a magnificent view, Cape May, New Jersey, takes the winning spot on our list of the most beautiful small towns in the United States. With its candy-coloured houses, it's like you're visiting a town straight out of a storybook.
Cape May is also famous for birdwatching. The cape's peninsular shape, proximity to ocean and bay, and diversity of habitat all blend to make it an excellent birding spot all year round. Acclaimed as the top place to go for autumn birding, the number of species recorded annually is exceeded only by the number of birding organisations which make annual trips to the area.
The town is also renowned for dolphin and whale watching. So if you're into nature, make sure you don't miss out on visiting Cape May, which is coined as one of the best small towns in the US.
Cape May is also recognised as one of the top 10 beaches in America, as well as being one of the best beaches on the Middle Atlantic ocean. If you're on a surfing adventure, you can always hit Cape May, New Jersey, after you've had your fun at Cayucos.
#4 Annapolis, Maryland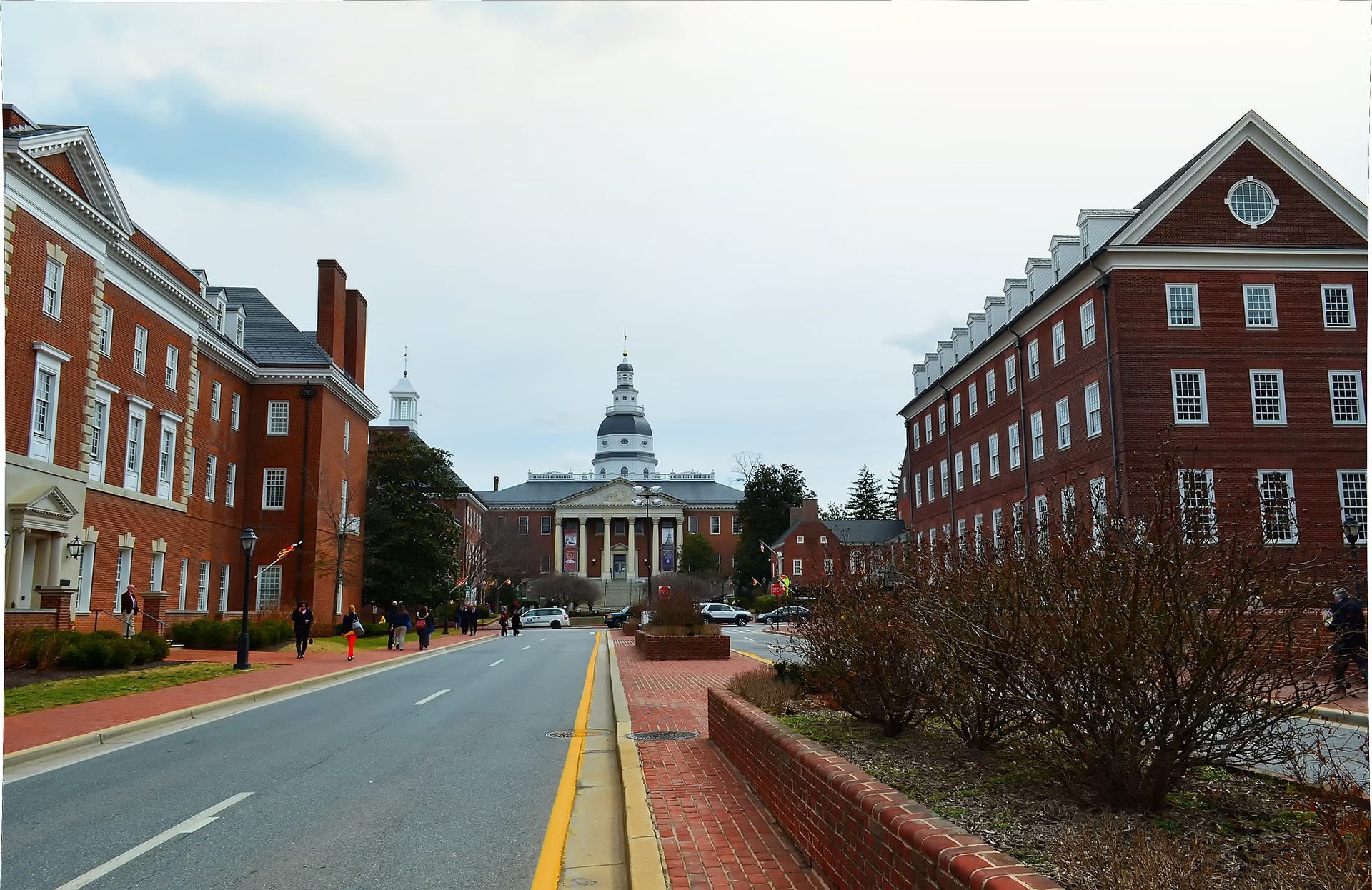 Founded in the mid-1600s, the Annapolis town is filled with brick-lined streets and colonial architecture that dates back to centuries ago.
If you were looking for a town that takes you on a nostalgic journey back in time, Annapolis would definitely tick that box. Set on the Chesapeake Bay, Annapolis is now the home to the US Naval Academy. Visitors like yourself are very much welcome to take a tour of the Beaux-Arts campus to have a look at one of the US's oldest service academies.
Annapolis is famous for its freshly caught crabs, scallops, oysters and all kinds of fish. Fans of seafood are sure to be delighted at the quality of such fantastic seafood while visiting the US.
#5 St Augustine, Florida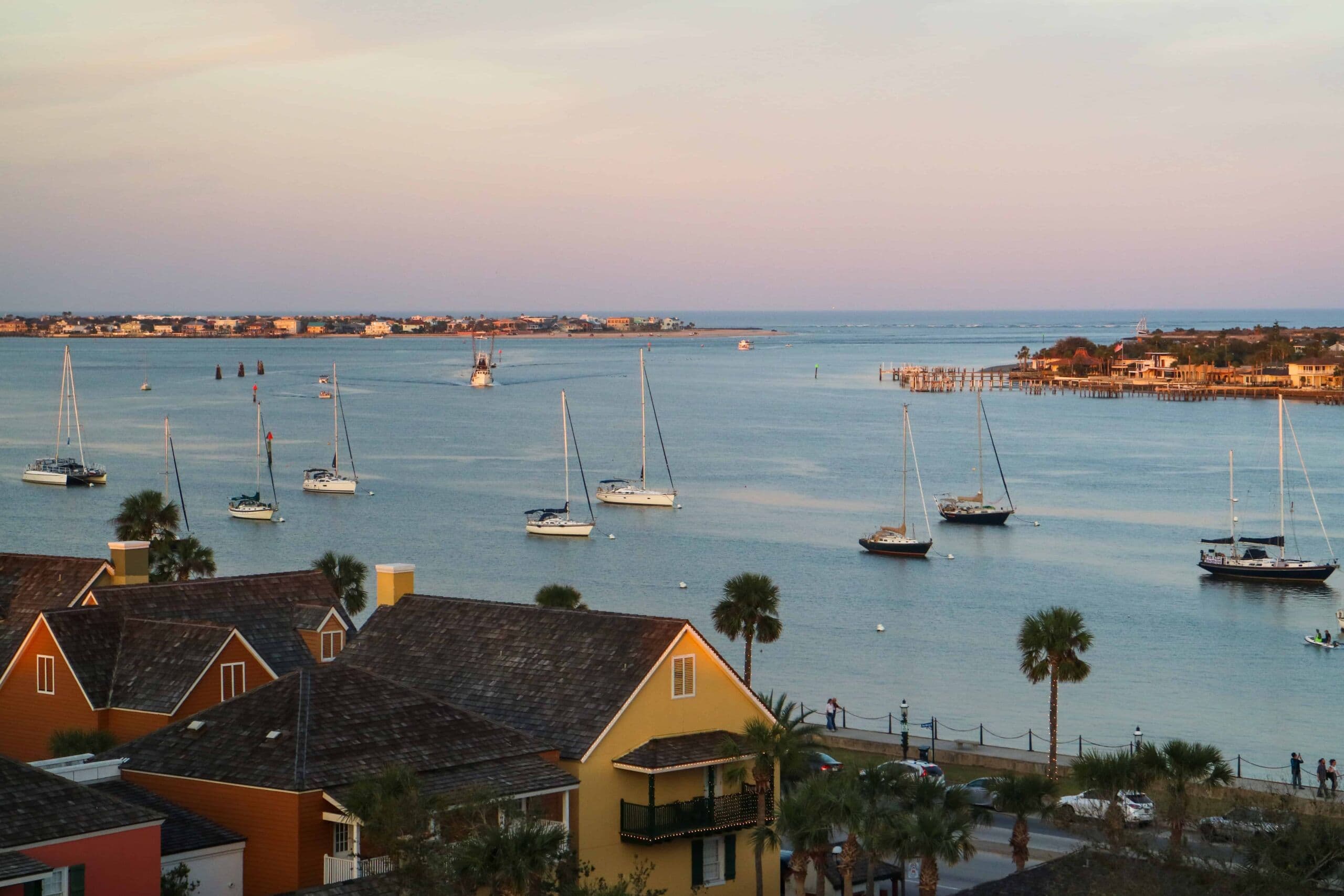 Known for being the oldest city in the US, St Augustine town is filled with colonial architecture and historic structures that date back to the 17th century. Given the nickname 'Ancient City', this seaside town is filled with historical cultures that you must not miss. So, while visiting St Augustine, make sure to make a trip to the Old Jail, the Castillo de San Marcos National Monument, and the Colonial Quarter for an unforgettable holiday.
And for avid surfers, you will want to visit this town as it is famous for Vilano Beach, which comes with some fantastic waves.
Just like many other towns that we've recommended, the local seafood restaurants in St Augustine are also known for their fresh catch of the day. Being surrounded by the ocean, the seafood here is about as fresh as it gets!
Are You Ready To Visit These Beautiful Towns In America?
Now that you know about these best small towns to visit in the USA, are you starting to plan your international travel? Make sure you check out the US travel requirements and restrictions before booking your hotel and flight!
PLANNING Your TRavels to these beautiful towns IN AMERICA?
You may also be interested in: