Holding the title as the second largest country on this planet, Canada boasts phenomenal landscapes, lakes, waterfalls, mountains and houses, one of the world's wonders.
You can visit countless places in Canada, from the east coast, west coast to the north coast. The country hosts several UNESCO World Heritage Sites known for their vibrant history and culture. Get ready for once-in-a-lifetime adventures like polar bear spotting and whale watching.
Visit Canada: travel requirements
Before you go ahead and book your tickets to visit Canada, you'll need to obtain a Canada travelling visa first. Head over to mdccanada.ca, follow the instructions on the web page, and you will get your Canadian access in no time.
While there might be too many things to focus on when travelling to the second-largest country in the world, a Canada travel guide is much needed, and we've curated our list of top 12 places you should visit.
1. Soak in the freshness of Banff National Park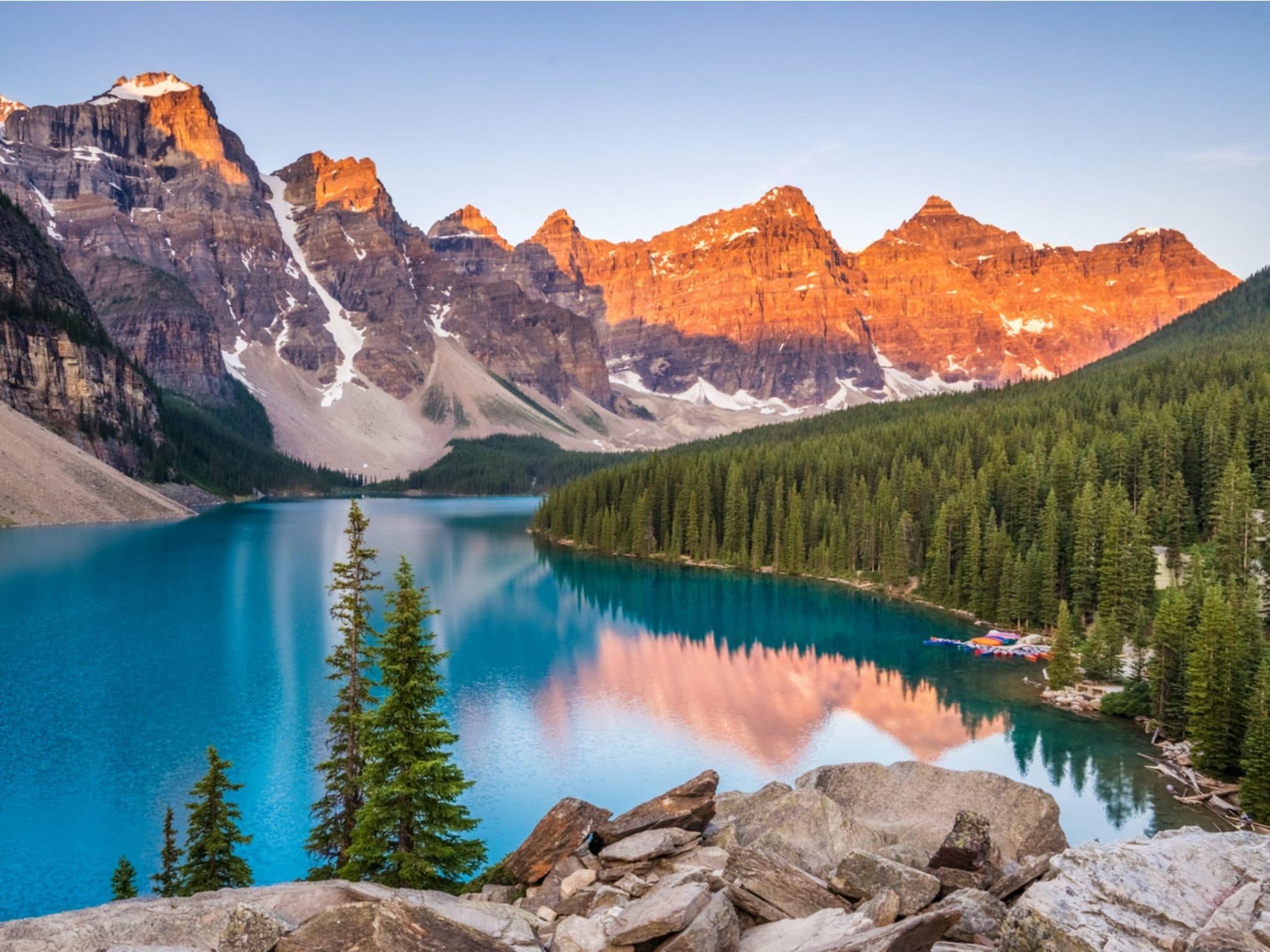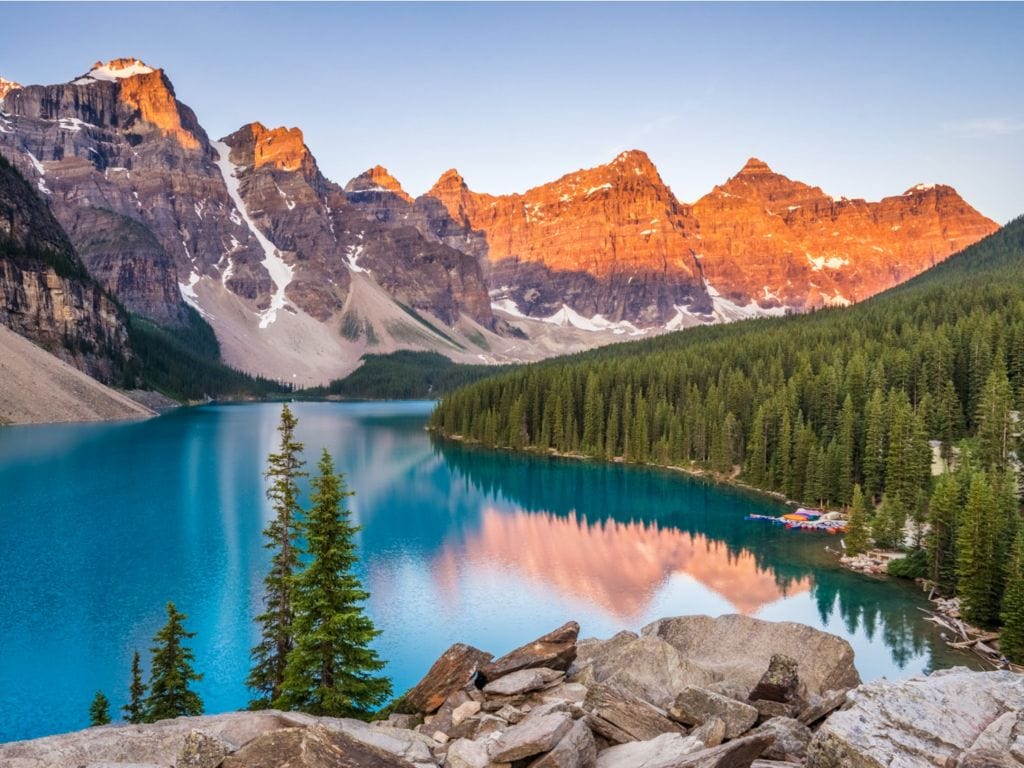 With such a world-class view, it's no surprise that travellers from all over the world visit Canada and fly to Banff National Park all year round. The Canadian Rockies filling the background is a central plus point to your photographs.
There are plenty of outdoor activities to do in summer or winter at Banff National Park. You can go for a brisk walk at the foot of the mountain, hike the trails, and go kayaking in the clear, turquoise waters of Lake Louise. There are plenty more to do in this area based on our Canada travel guide.
During the winter season, the low temperature will freeze up Lake Louise, turning it into a winter sports location where people from all over the country will visit for snowboarding and skiing. 
There are also nearby resorts that cater to visitors who are here for snow sports. That aside, a relaxing spa afternoon is always a great way to escape the cold temperature.
2. Ride the waves in Tofino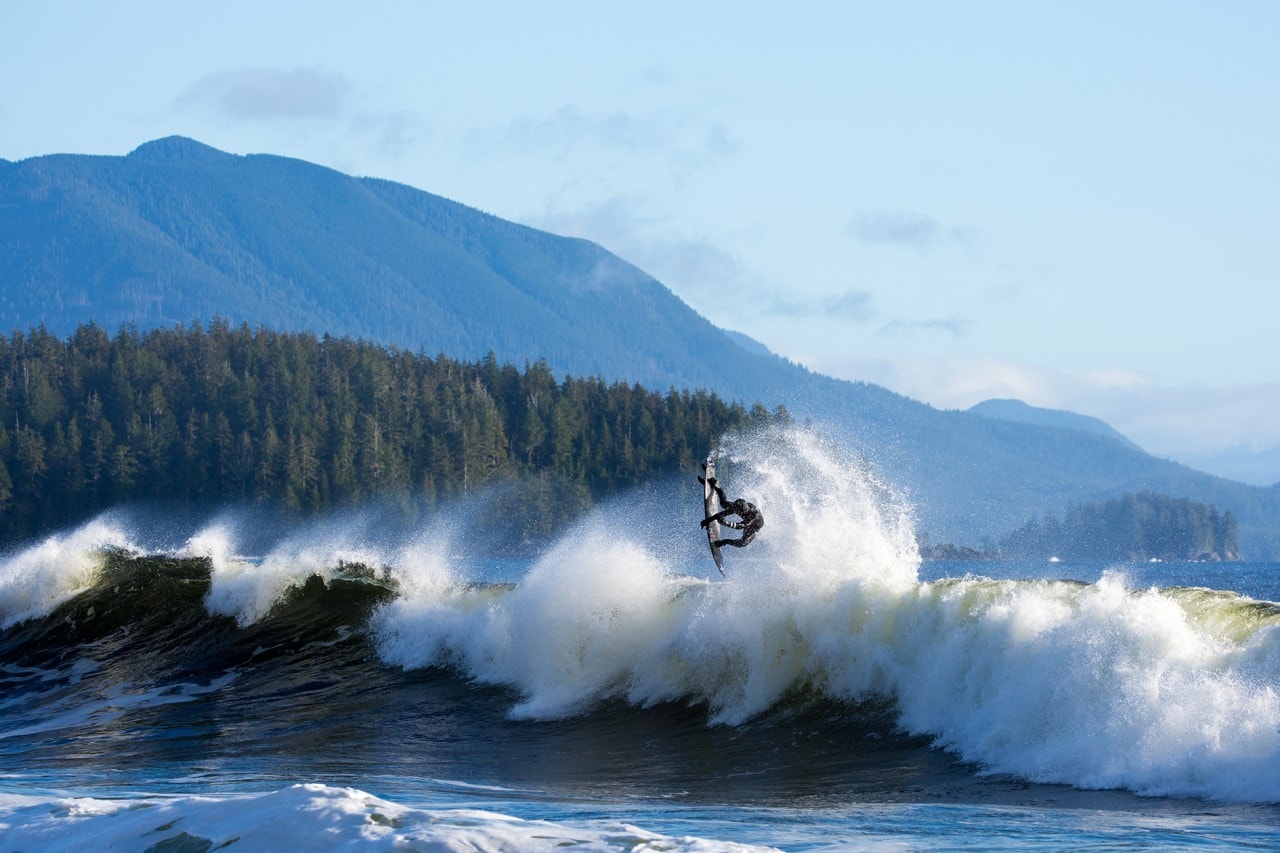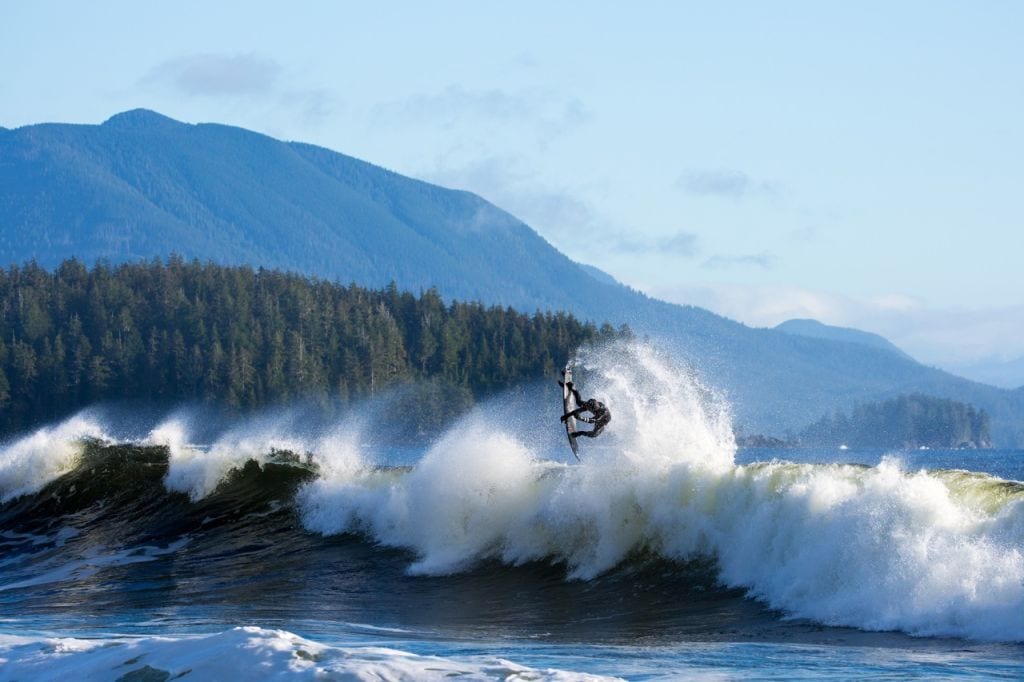 If you love surfing, then you should make a trip to Tofino – a town on Vancouver Island – and one of the must-go places to visit in Canada.
You can stay at resorts close to clean, sandy beaches with waves perfect for surfing and even swimming, as recommended by our Canada travel guide. Or you can camp at the beach and soak in the beautiful scenery offered by the island.
Beaches and surfing aside, you can also make plans to hike the rainforest of Pacific Rim National Park. You can opt for a group hike or go on your own early in the morning to catch the clear scenery of Tofino before the afternoon heat strikes.
3. Watch the whales jump at Prince Edward Island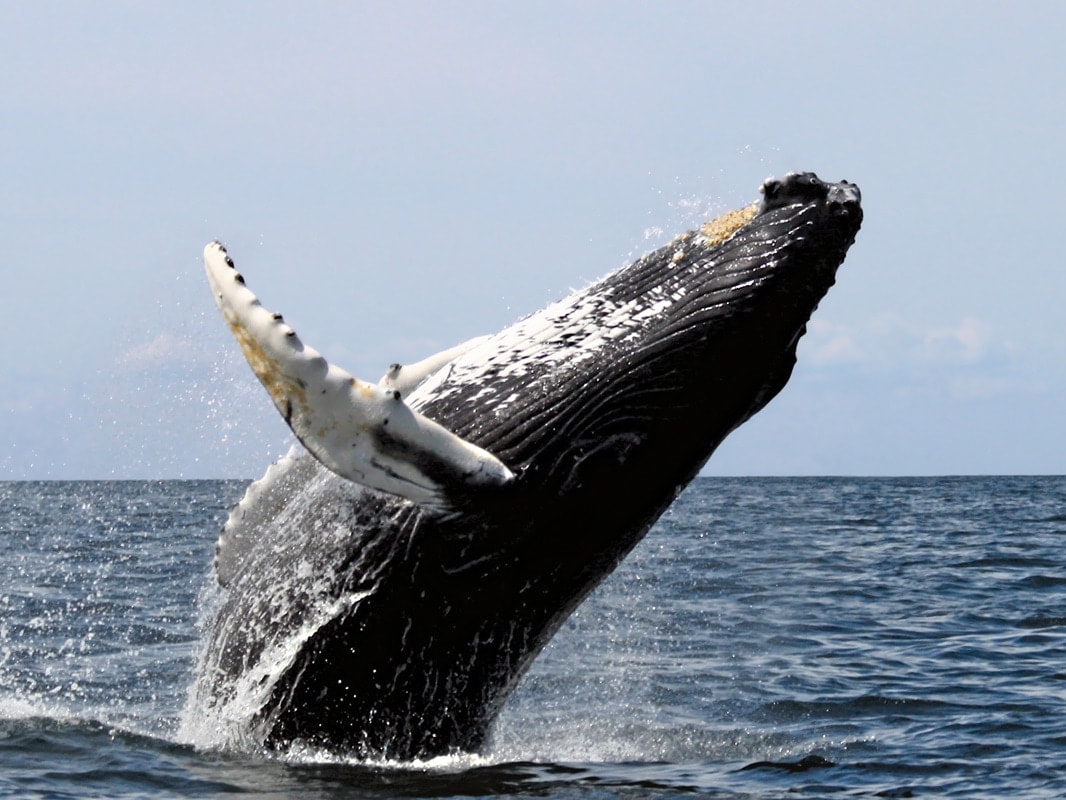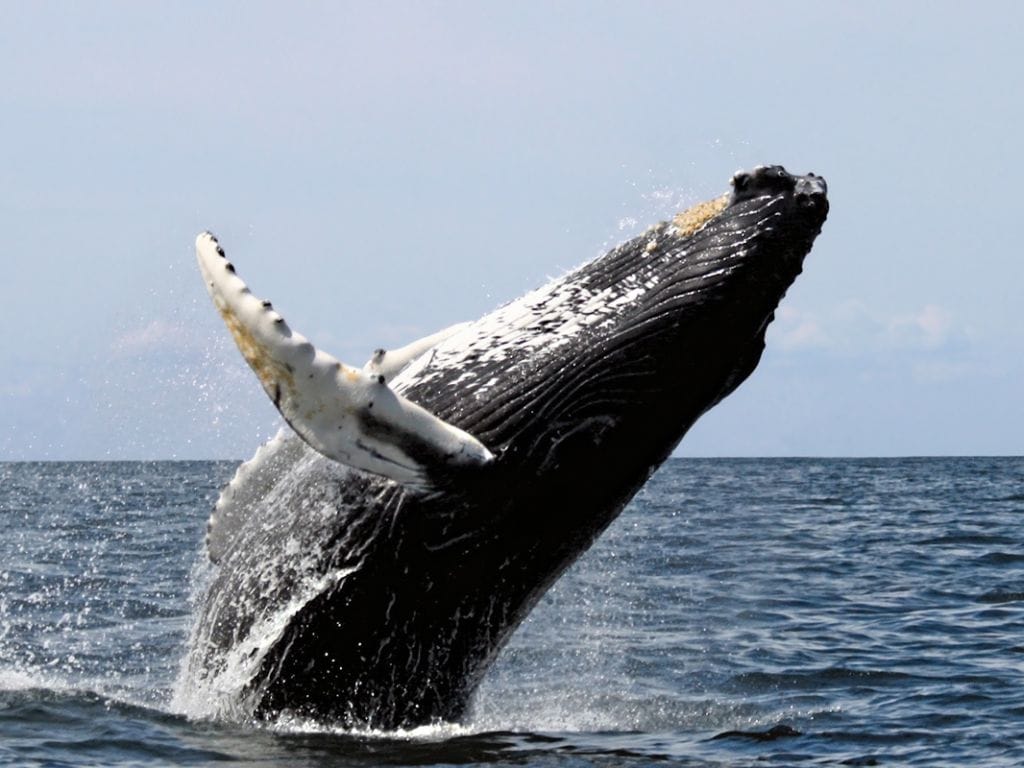 Canada is so gigantic that it is surrounded by oceans – the Arctic Ocean to the north, the Pacific Ocean to the west and the Atlantic Ocean to the east. That said, you can quickly go whale watching when you visit Canada, specifically Prince Edward Island, where you can watch not only one but numerous whale species jumping at the surface of the water. Get your cameras ready to capture this once in a lifetime opportunity. 
4. Go kayaking in the Bay of Fundy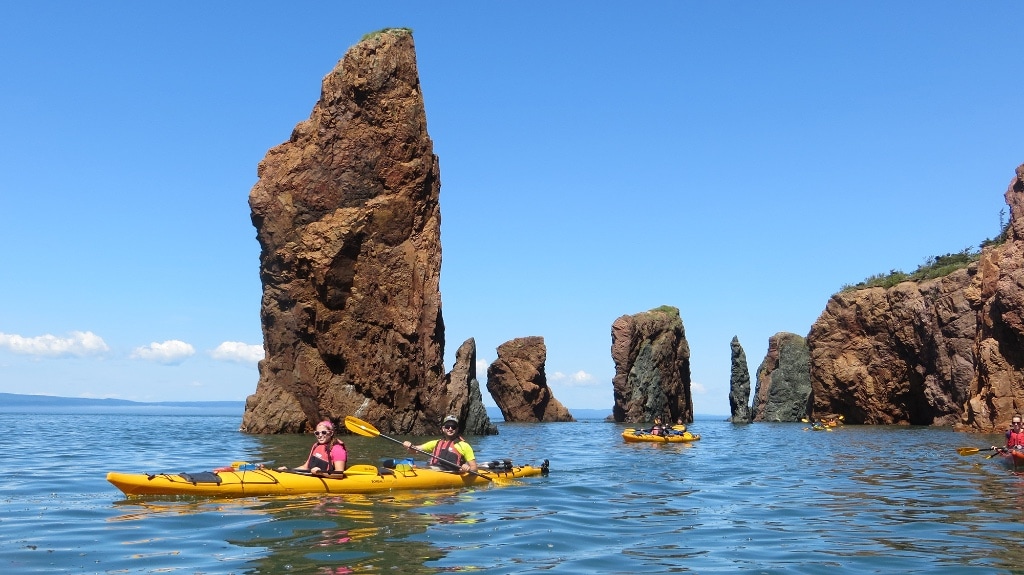 Yes, it does sound like an exotic place like those you see in Tomb Raider. Sitting along the border of New Brunswick and Nova Scotia, you'll also find Hopewell Rocks when you visit Canada, where you can engage in plenty of outdoor activities like kayaking and swimming, especially when the tides are high.
The other exciting part of the Bay of Fundy is that the tides change every hour. You can be walking on sand, and the next hour, the same spot can be used for swimming or even kayaking in the next hour, making this bay one of the go-to places to visit in Canada.
Check your Canada travel guide for the timing before you go, or consult with your hotel receptionist before visiting this phenomenal bay.
5. Go cycling across the seawall in Stanley Park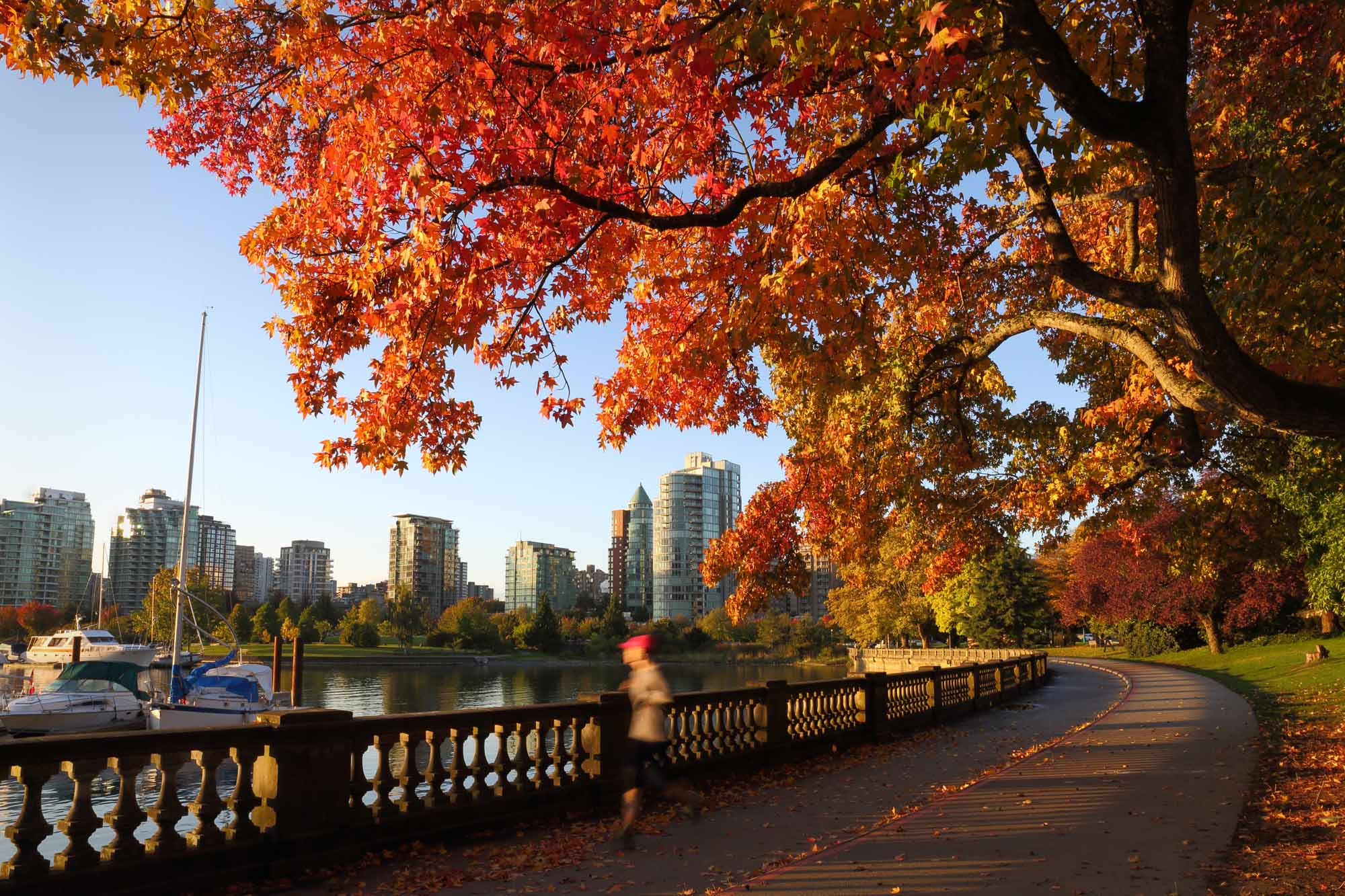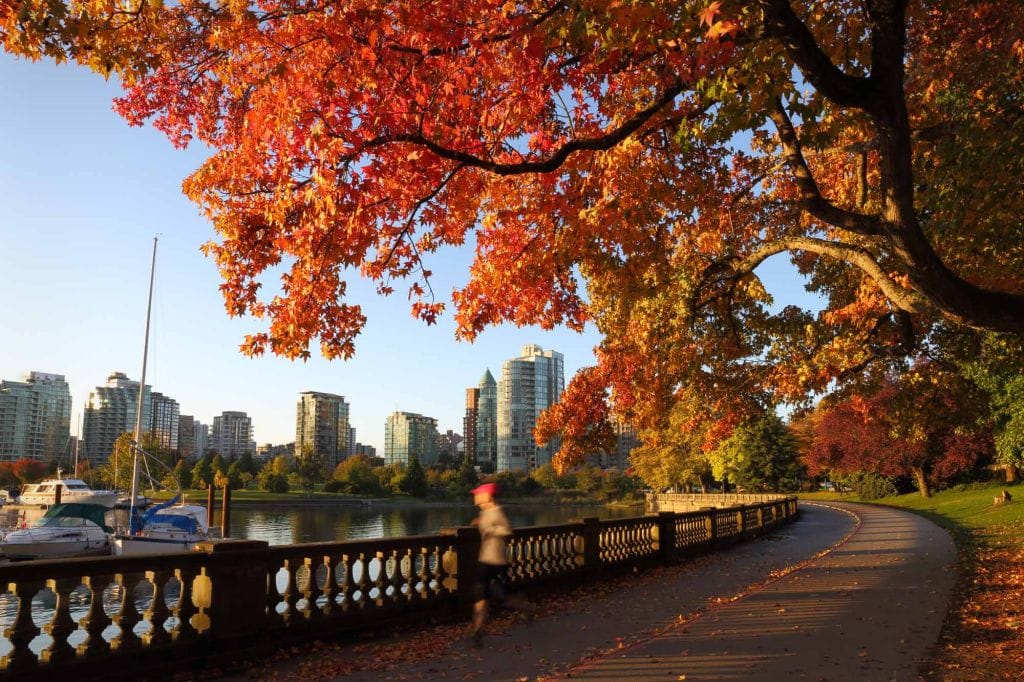 While the waves are crashing angrily into the 9km seawall at Stanley Park, you can cycle peacefully along the biking lanes. Plenty of travellers come to this part of Vancouver just for this exact activity – to enjoy the peaceful scenery while listening to the sound of waves rushing in.
While cycling along the seawall, you'll also pass by the Vancouver Aquarium, Lion's Gate Bridge, all the various harbours, and totem poles that will look phenomenal on your Instagram.
If you're not into cycling for hours, you can still enjoy the view and sea breeze on foot. Just be careful and stay in the designated walking lane to avoid accidents. Although you won't see a lot in just a day, we advise you to stay at Stanley Park for at least two days to explore the whole area.
Besides, this part of Vancouver also contains close to 30km of forest trails, so you can go hiking when you want to give cycling a break.
6. See the polar bears in their natural habitat at Churchill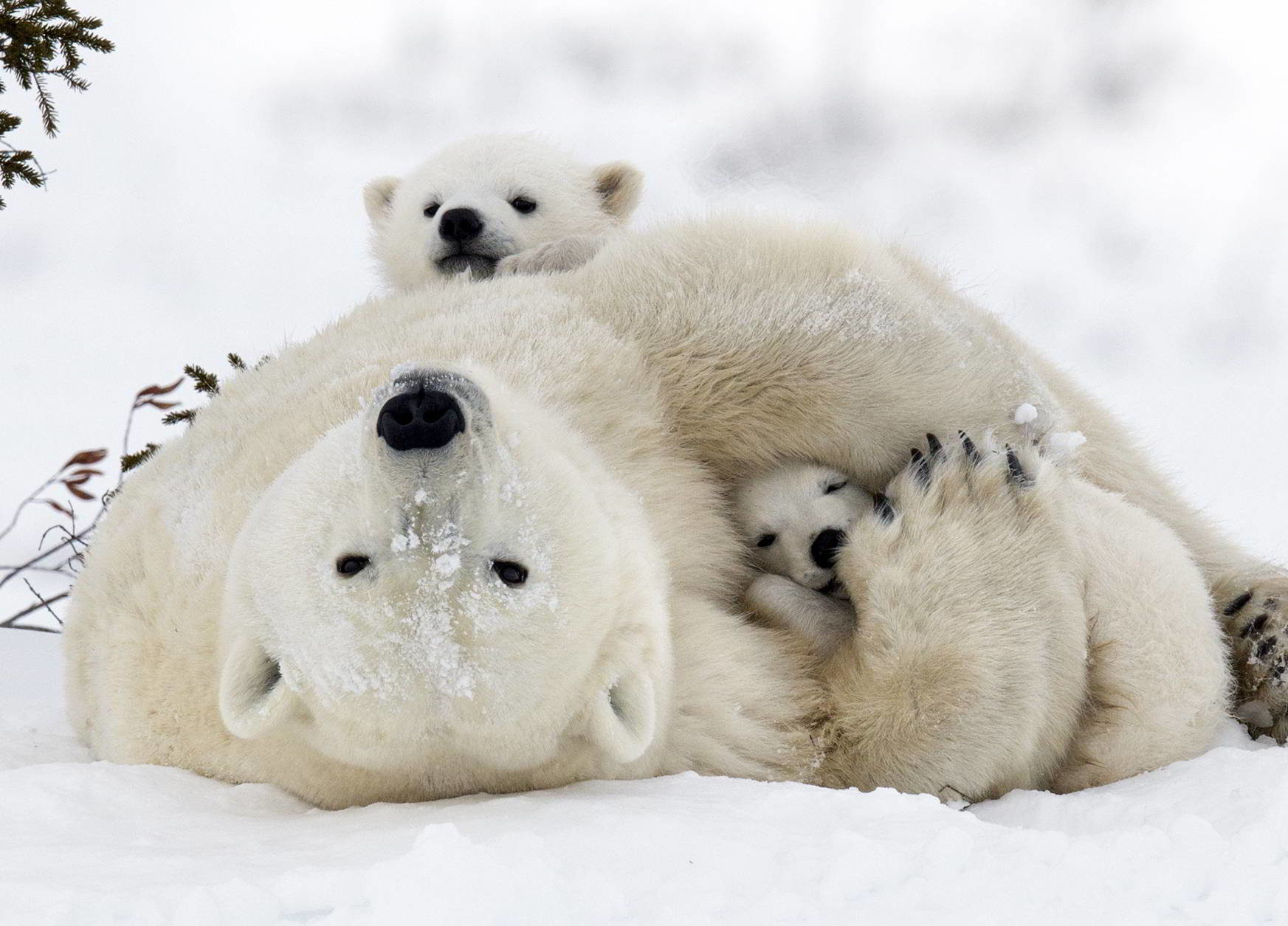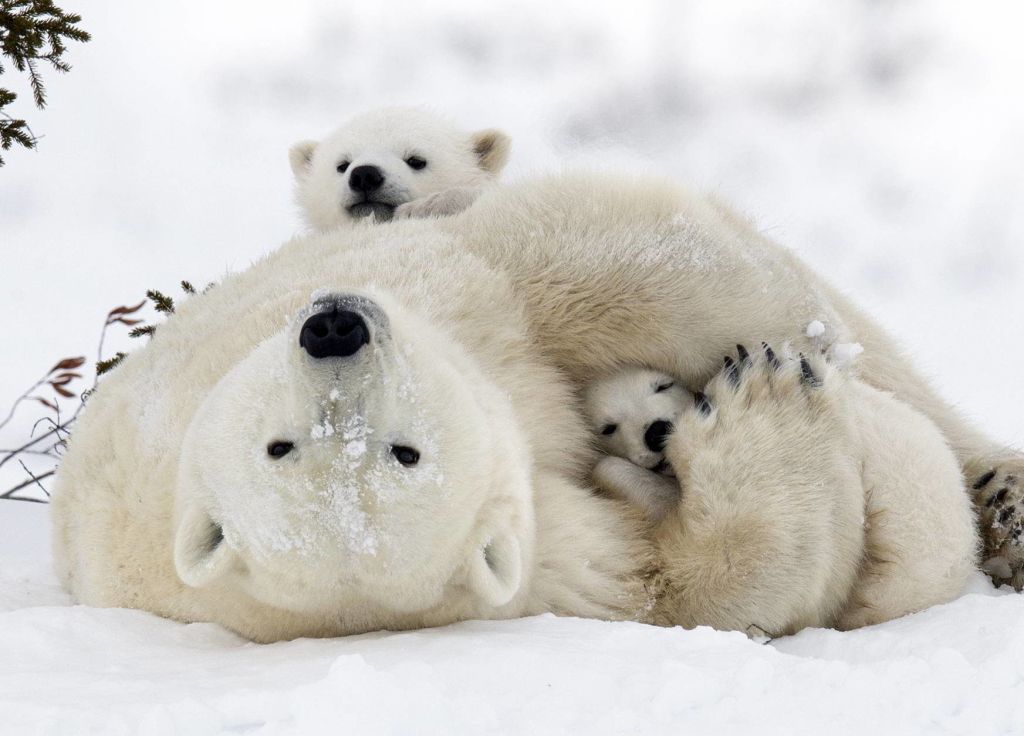 Seeing live polar bears is on everyone's bucket list at some point, and you can see one or five when you visit Canada. You don't need to travel to Antarctica for that, as you can watch them right at Churchill, Manitoba. Go on a winter safari tour when you visit Churchill, and you might be able to check 'polar bear watching' off your bucket list. Refer to your Canada travel guide to get the best timing to see these cute but endangered animals with their young.
7. Enjoy the vibe of Old Quebec City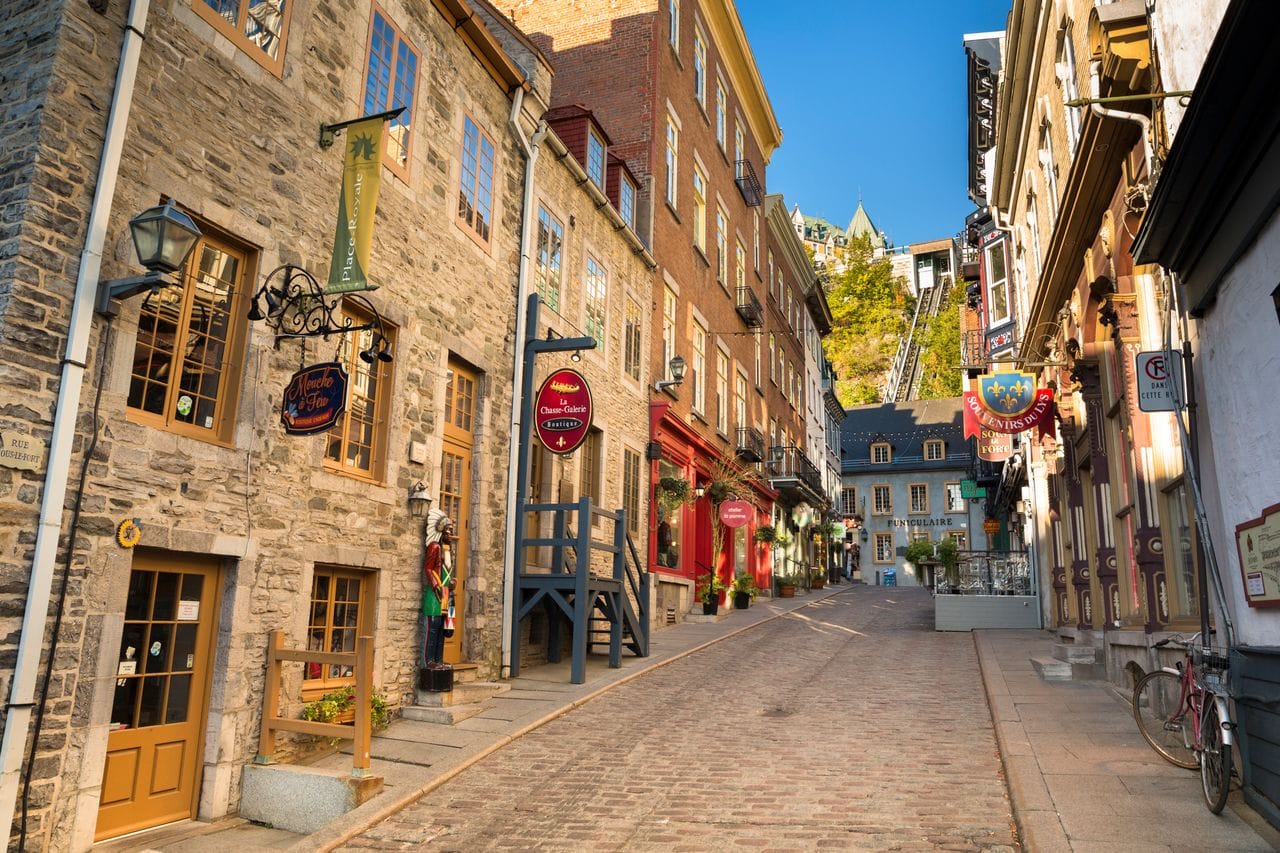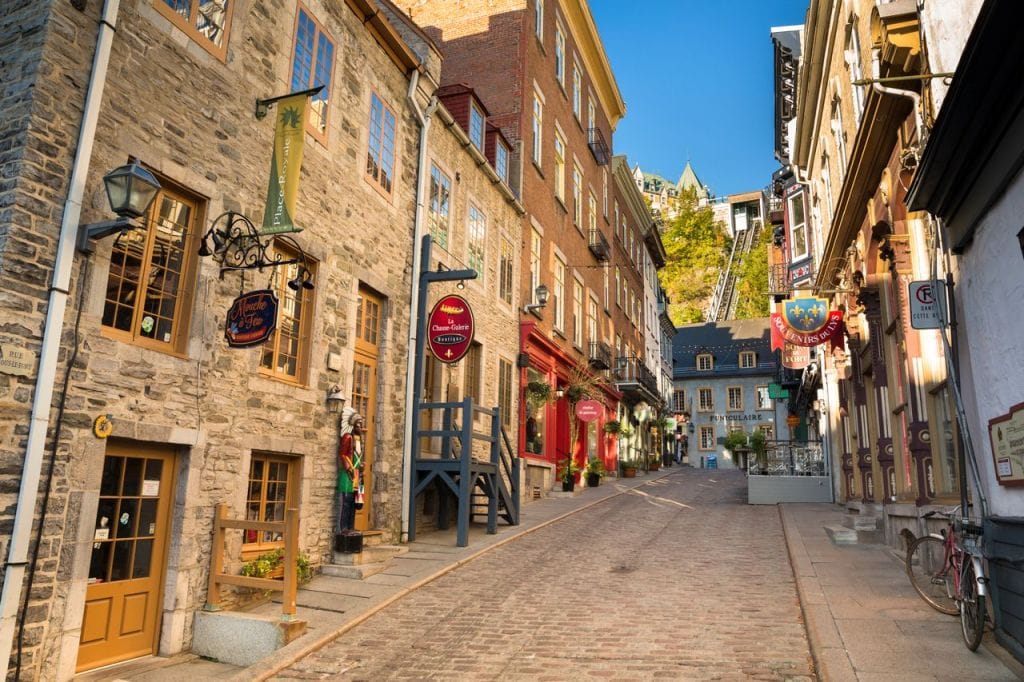 In Canada, you have to visit the only North American city surrounded by walls. The streets are paved with cobblestone, and the town is loaded with historical European architecture – to no one's surprise, it's now named a UNESCO World Heritage Site, and it's one of the must-go places to visit in Canada.
In Old Quebec City, you'll also see national historical sites like the Plains of Abraham, Fairmont Le Château Frontenac Citadel, Parque Historique de l'Artillerie and Place d'Armes.
8. Discover fossils at the Dinosaur Provincial Park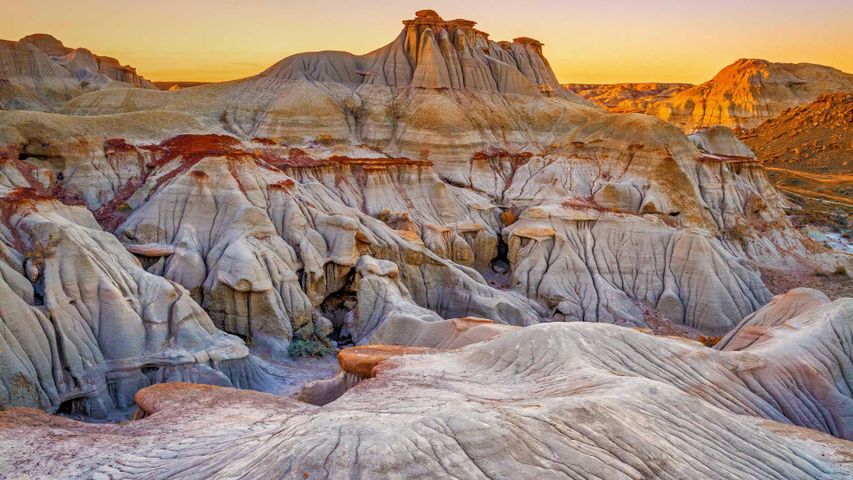 Get educated on the dinosaur fossils department when you're at Calgary in Alberta. The UNESCO World Heritage Site is filled with history; over 60 dinosaur fossils were found here, making the park the world's most abundant with giant bones – the exact reason why you'll need to see this Dinosaur Provincial Park when you visit Canada.
As the area is vast, you'd want to drive in the park and spend an entire day through the trails and the historical sites to catch the multi-hued canyons, attractive badlands and rock formations.
9. Absorb all the goodness of Old Montreal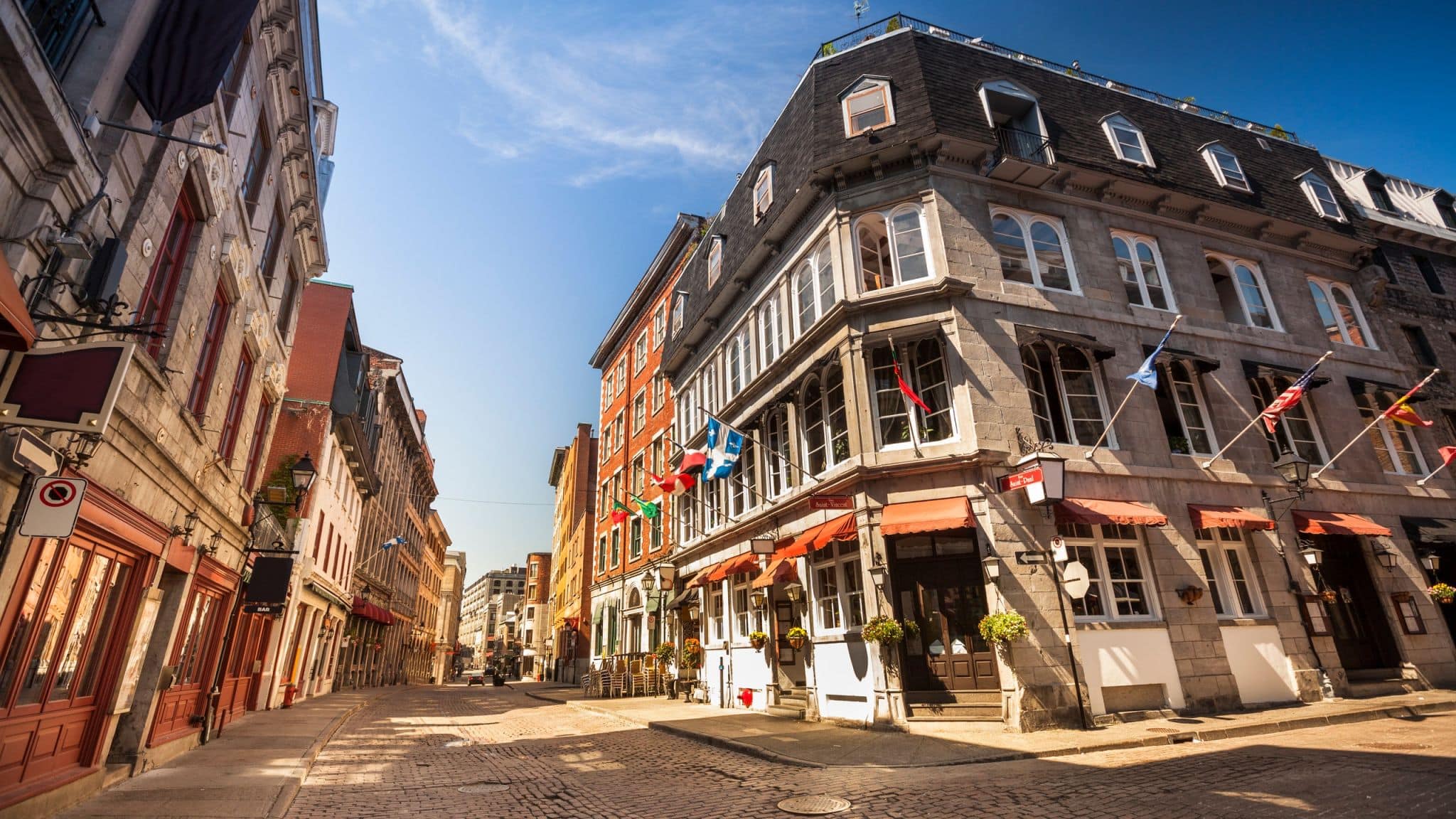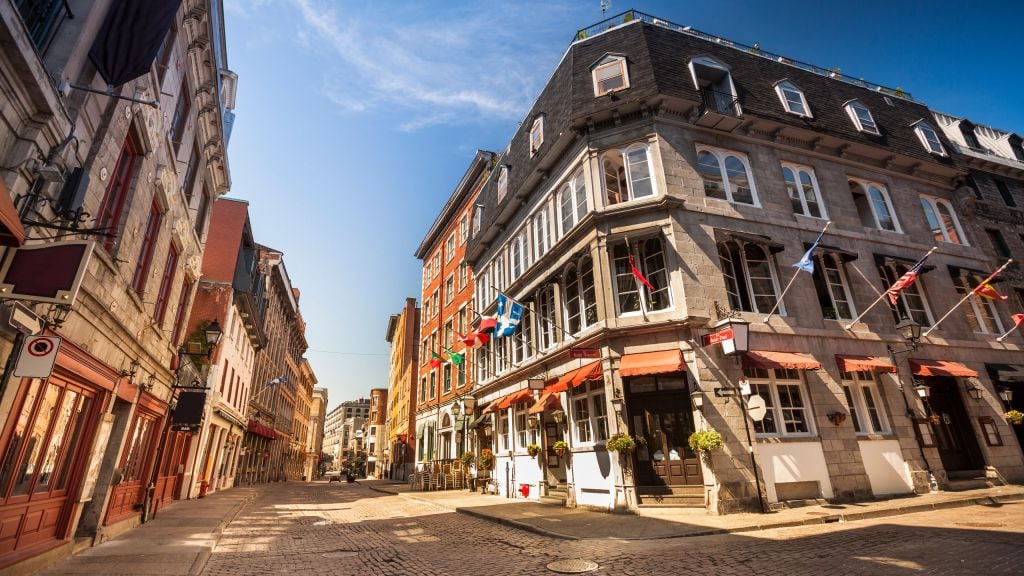 The cobblestone streets of Old Montreal holds beautiful architecture like the Place Jacques-Cartier and Notre-Dame Basilica. Just like a regular city (but way cooler), there are plenty of chic restaurants, French cafes, and cosy eating spots that your social media feed craves.
Also, the Old Port of Montreal carries buildings connected with waters from the St. Lawrence River, making waterfront strolls much more relaxing.
10. Walk across the Capilano Suspension Bridge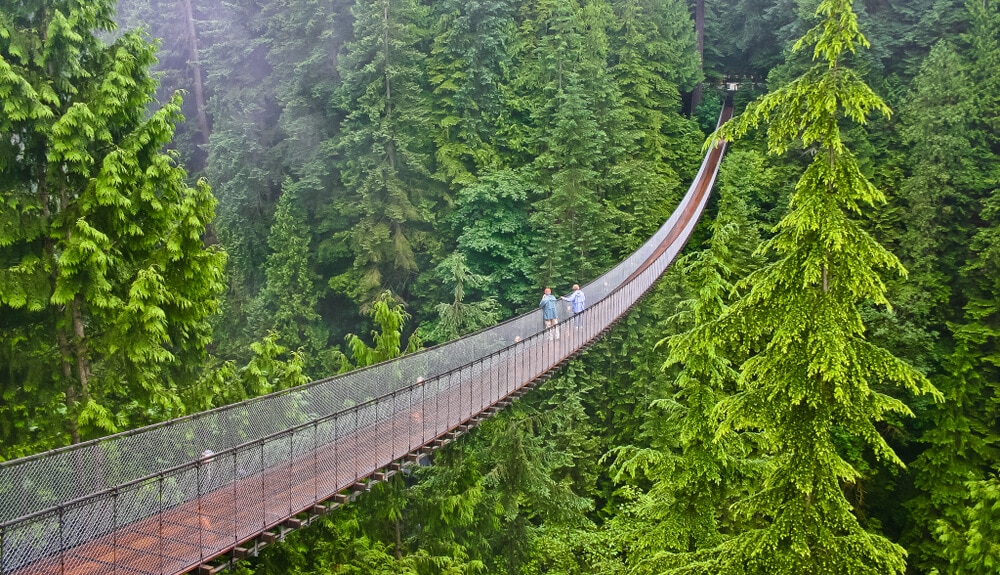 Measured at 140 metres long and 70 metres above the river water level, you'll have to walk across the Capilano Suspension Bridge even though it might sound and look scary. When you're on the other side, head on to the Cliffwalk to check out the entire rainforest from new heights.
11. Check out the newly-discovered Wolf Lake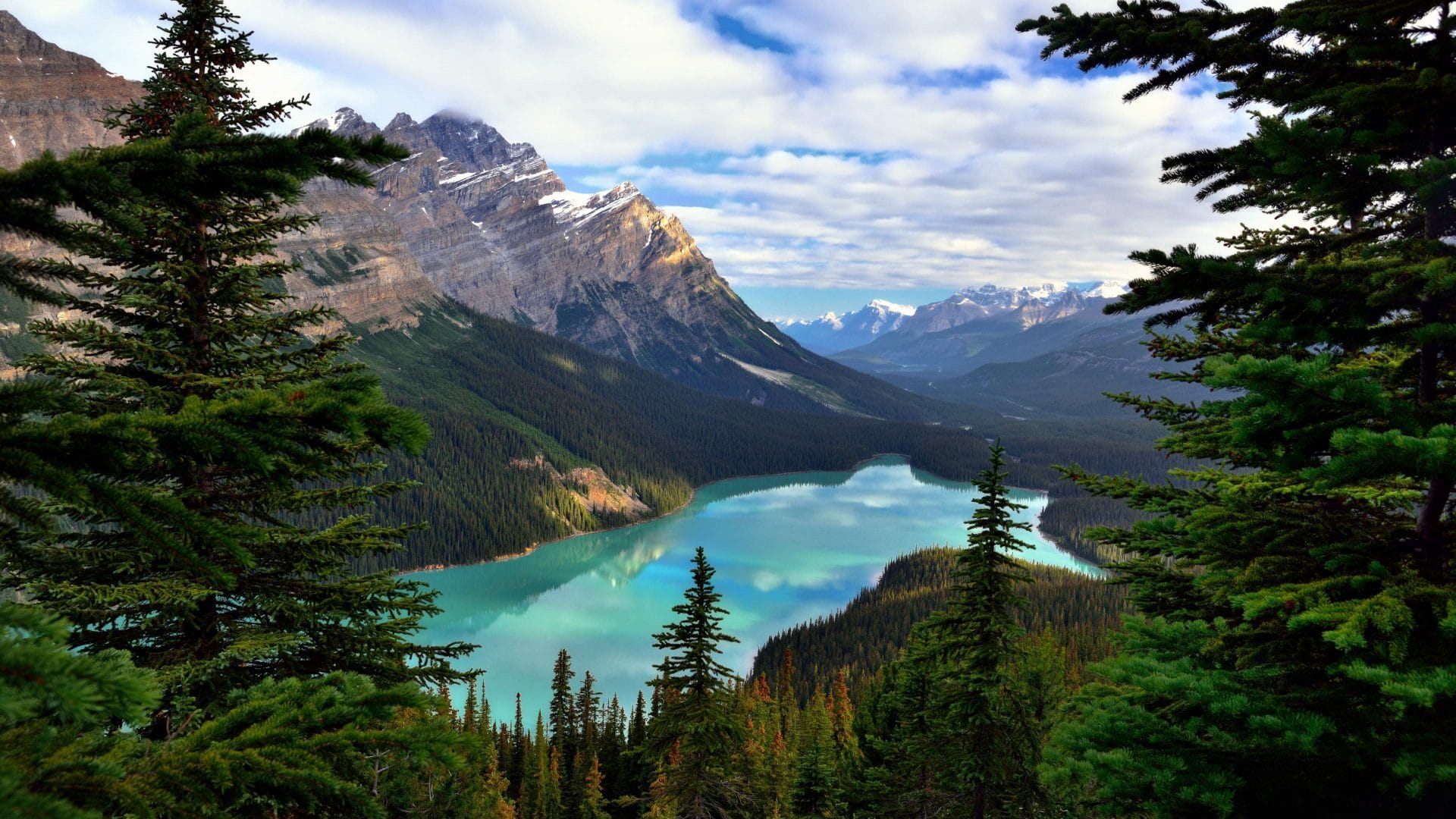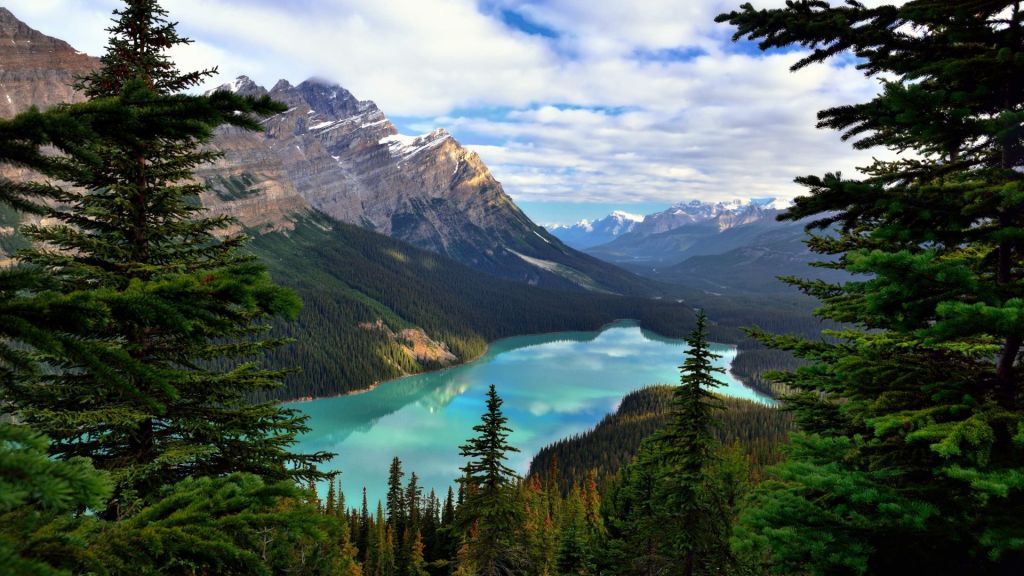 The locals and some travellers learned about Wolf Lake not too many years ago. This almost undiscovered wilderness is located past the Whitehorse, over mountain ranges and river valleys, and owns an almost fairy-like scenery.
The Arctic Grayling, one of the lakes, has clear waters, and fishermen usually spend hours waiting for their big catch of the day. While they catch their dinner, you can fill up your phone with amazing images from Wolf Lake.
12. Let Niagara Falls take your breath away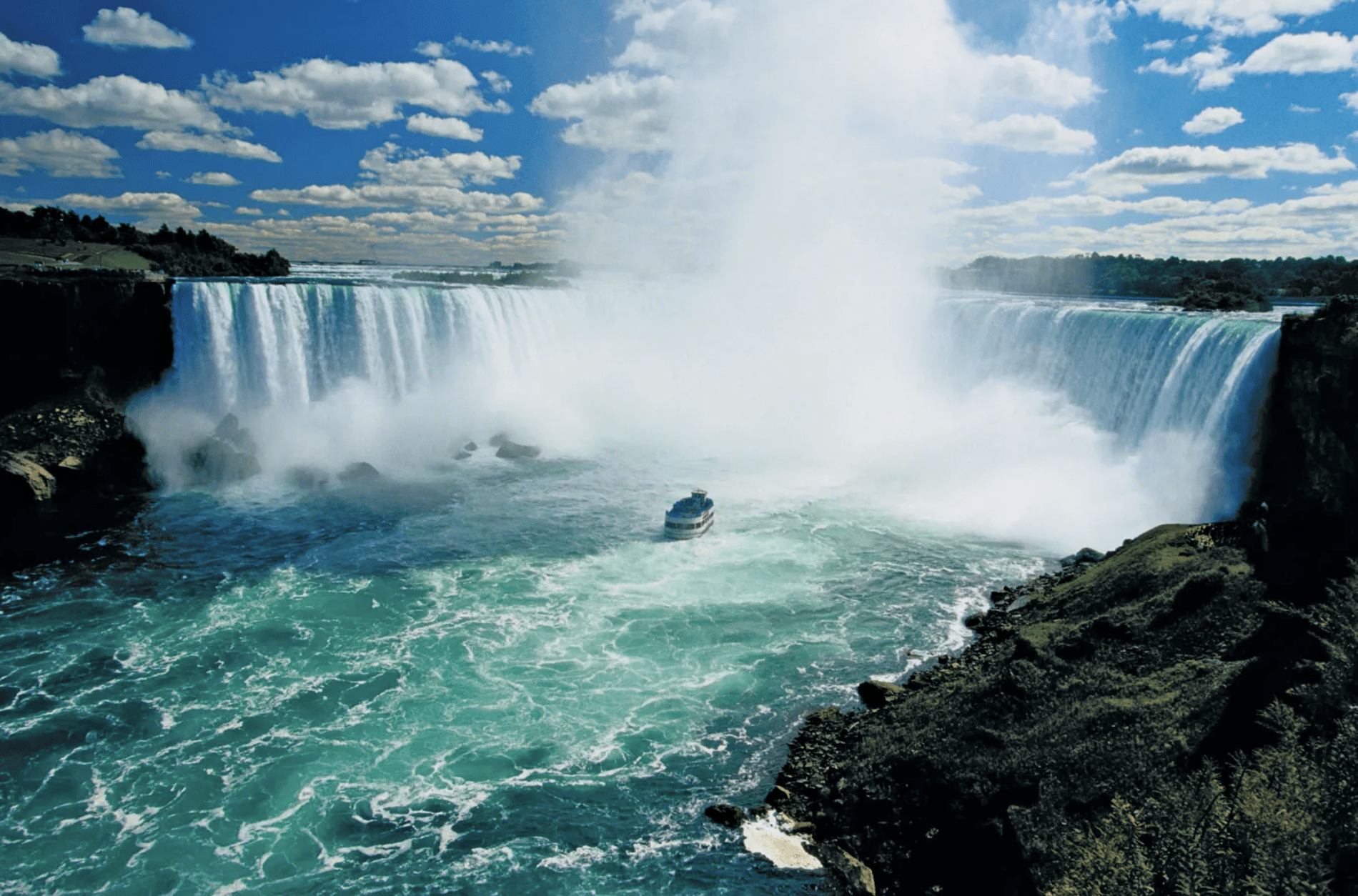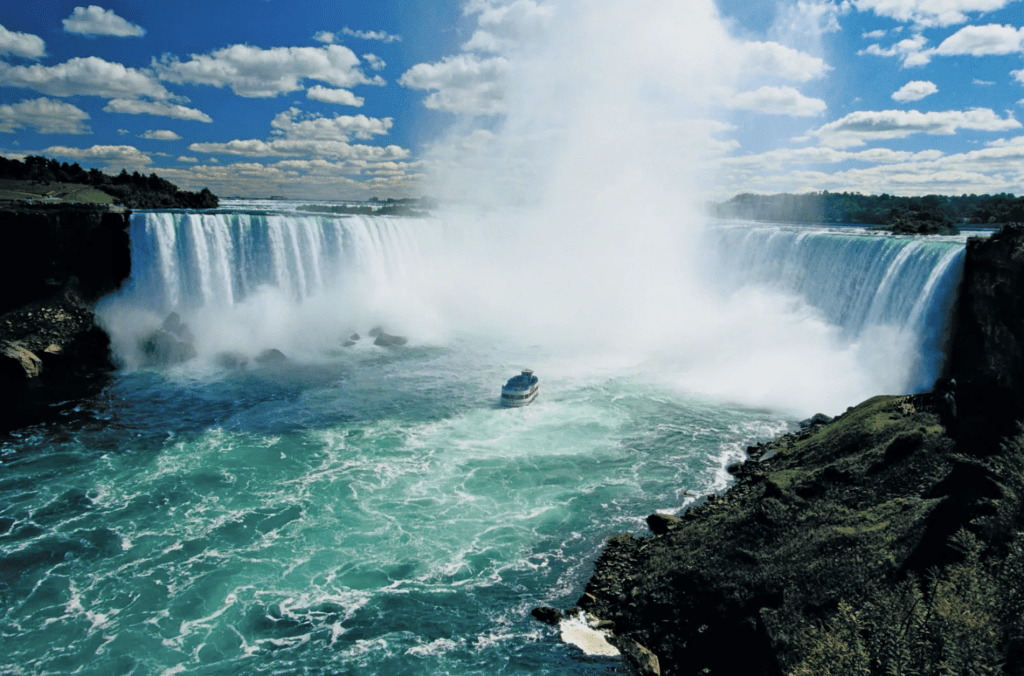 Saving the best for last, Niagara Falls is one of the many wonders of the world. Although it is a trendy spot for both locals and travellers alike, you still have to see and experience it at least once. Visitors can get close to the falls by getting on the 'Maid of the Mist' boat tours, where you will be provided raincoats and protection.
If you're more of the adventurous kind, then you should experience the 'Journey behind the Falls' tour instead, where, as the name suggests, you'll get to see what is behind the falling water. After that, you should continue your journey by taking a walk over to Clifton Hills, where there are plenty of activities to do like Niagara Skywheel,  real-life Mario karts on the Niagara Speedway and numerous other indoor waterparks. Besides the adventures, you can slow down by joining the popular Ontario wine tour in the evening.
You may also be interested in these great articles: