What's in store for business travel safety in post lockdown Malaysia?
Thanks to the accelerated rollout of the COVID-19 vaccine program nationwide that led to the easing of restrictions and the reopening of our state borders, local corporate travel will not only continue in 2021 but is also expected to increase in frequency and numbers.
As local state borders reopen for business travel, we are learning to navigate a pandemic and post-pandemic environment. Businesses that view travel as essential to their operations now have different responsibilities than they did before towards their employees.
More than ever, organisations need to put in place safety precautions and security measures for their employees, customers and other people in the area where they travel to. Although it can be complex, these measures can be achieved with the right risk management approach.
Corporate Travel Safety Guidelines
Most organisations or companies would already have travel risk management policies and procedures set in place before the emergence of COVID-19. With the present coronavirus pandemic thrown into the mix, corporate travellers today have to deal with an additional and new safety risk.
To help safeguard business travellers from avoidable and preventable risks while they are on the go, we have compiled a set of business travel safety guidelines below:
1. Perform pre-travel risk assessment
This helps to ensure a smooth and secure journey for yourself and those around you as awareness of potential health and safety threats goes a long way to mitigate risks. A risk assessment of the intended destination prior to travelling should be carried out even if you have visited the place before. Here's a quick analysis of factors that you can consider:
Evaluate the current rate of COVID-19 infections and the population density at your destination.
Consider the length of your trip and the likelihood of community spread during your stay.
Check for availability and access to the nearest testing facilities and for quality healthcare and medical support, in case you need it.
Check the hotspots around your booked accommodation.
Consider your options for safe travel within the city/town.
2. Always practice good COVID-19 hygiene habits
Keep at the top of your mind the basics of social distancing and good hygiene wherever you go. Companies also need to ensure that their business travellers are updated on the best practices of travel hygiene to keep themselves and the people around them safe. Below are some essential tips for business travel hygiene:
Observe and maintain social/physical distancing requirements of at least 2 metres at all times.
Minimise and reduce touchpoints such as contact with shared surfaces.
Wear a high-quality face mask in public areas/spaces.
Wash hands regularly, especially after contacting common touchpoints.
Apply hand sanitiser frequently, and whenever hand washing is not possible.
Follow the health safety protocols in whichever building you are in. This also applies to all modes of public transportation that you use.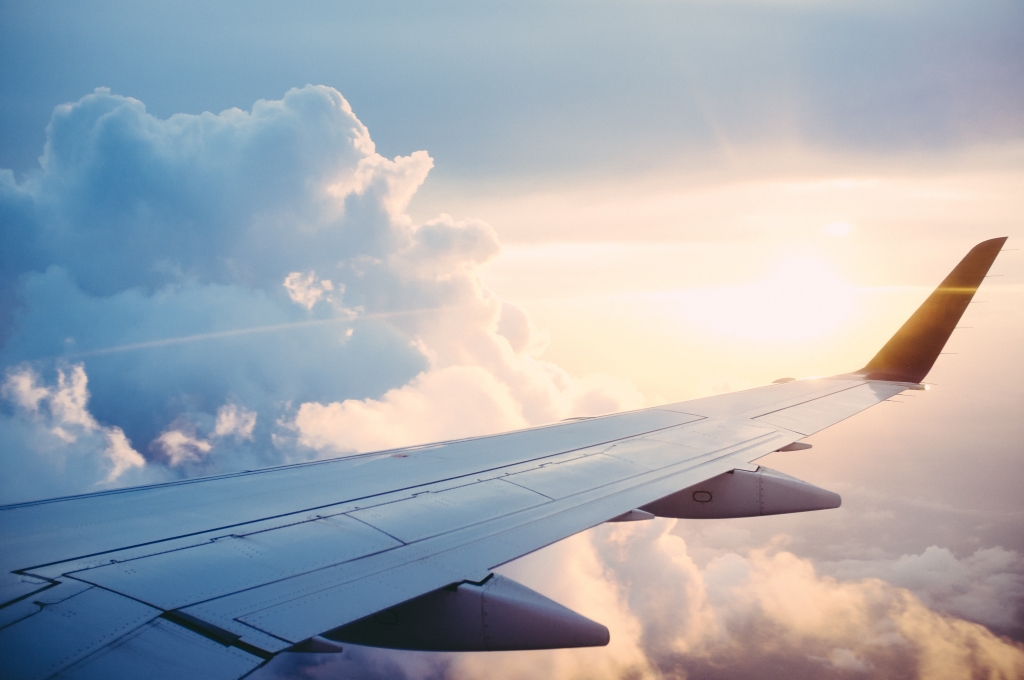 3. Precautions for air travel
One of the biggest concerns that business travellers have about flying during the pandemic is that they may accidentally touch their faces after touching a shared surface. In addressing this issue, many airlines have stepped up their cleaning and disinfecting processes in between flights to ensure a safer journey for all their passengers.
Another major area of apprehension that business travellers share is having to breathe in recycled air in the enclosed cabin for hours. While this concern is understandable, it is also important to remember that most modern aircraft are equipped and fitted with the HEPA (High-Efficiency Particulate Air) filter. This filter is capable of removing at least 99.97% of dust, pollen, mould, bacteria, and any airborne particles with a size of 0.3 microns from the cabin air.
Nevertheless, it is a long road ahead in terms of recovery for the airline industry but people have already started taking flights, both domestically and internationally, for business purposes.
With the COVID-19 pandemic still surging in many parts of the world, the combination of airport crowds and confined spaces on the aircraft makes flying a potentially high-risk activity, but there are steps you can take to help reduce the risks. Below are suggested guidelines to help you mitigate the risks of flying:
Follow all airline rules and requirements. Familiarise yourself with the guidelines of the airline you plan to fly with ahead of time. This can help you cut down unnecessary contact points if you don't need to stop to ask questions.
Utilise and take full advantage of the online tools and apps, such as online reservation systems and online check-in services on your mobile device.
Select and confirm your seat assignment in advance to maximise physical distancing whenever possible.
Scan and print your own boarding pass before you arrive at the airport.
Use self-service baggage check-in kiosks to minimise your interactions with airline staff.
Always remember to wear a high-quality face mask and, if required, a face shield inside the airport and onboard the aircraft.
Use sanitising wipes to clean the surfaces at your seat, including armrests, seat belt buckles, tray tables and the seatback in front of you.
Open the air vents above your seat to increase air circulation.
Upon landing, be patient and take time to exit to facilitate proper physical distancing.
4. Precautions for car travel
Private cars can be a safer option for business trips that do not require air travel. However, being on the road isn't without its own pandemic-related risks. Here are a few best practices:
Always keep a hand sanitiser in the vehicle but make sure that it is not flammable.
Remember to wear a face mask if you make stops along the trip when entering convenience stores, petrol stations, restaurants or other businesses. Try to minimise touchpoint contacts in these places.
If possible, avoid ride-sharing services as you do not have control over the vehicle sanitation and do not know the health status of your driver.
5. Precautions for hotel stays
While COVID-19 safety precautions have been ramped up and prioritised by the local hotel industry, the best agents of protection are still the corporate travellers themselves. Below are a few good practices for your hotel stay:
Book your accommodation only in company-approved hotels.
Minimise contact with common hotel touchpoints such as public areas, registration desks, lift buttons and door handles.
Verify and confirm with the front desk first if there is a visitor at your guest room. Check with housekeeping if a staff is supposed to access your room, and find out the purpose.
6. Precautions on attending business meetings, conferences and events
Ideally, substituting in-person gatherings with online business meetings, conferences and events is still the best safety practice. However, these alternatives may not always be optimal for business purposes. With this in mind, here are some recommended guidelines for in-person business gatherings:
Wear a high-quality face mask or if required, a face shield as well.
Prior to the gathering, check MySejahtera on the number of COVID-19 cases reported at the venue of the event. If there is a significant rate of increase in the community, online alternatives and/or cancellation of the event should be considered.
Practice proper social/physical distancing throughout the event.
Refrain from sharing materials such as pens, papers, brochures, conference materials, etc.
Minimise contact at common touchpoints whenever possible.
If the meeting or event is held at the hotel where you are staying at, use the washroom in your own hotel room. Otherwise, work with the venue management to ensure that proper sanitation and social distancing practices are adhered to within the public washrooms.
As the COVID-19 outbreak situation continues to remain fluid, safety guidelines and recommendations may also evolve. While the recommendations above may help mitigate some risks during these uncertain times, these guidelines should not be considered a definitive list of safety tips. Travel safety for both business and leisure extends far beyond COVID-19 precautions, so it's advisable to be aware of the overall best practices specific to where and how you are travelling. With this in mind, we wish you a safe, enjoyable and fruitful business trip ahead!