Eco-friendly accommodation, sustainable travel, and green properties are no longer just buzzwords; they are becoming an increasingly popular trend among travellers of all ages. The basic idea is straightforward: opt for eco-friendly accommodations while exploring different countries and experiencing their cultures and cuisines. This offers a win-win proposition, allowing you to enjoy a unique and fulfilling travel experience with minimal environmental impact while benefiting the places that have invested in sustainability and environmentally conscious practices.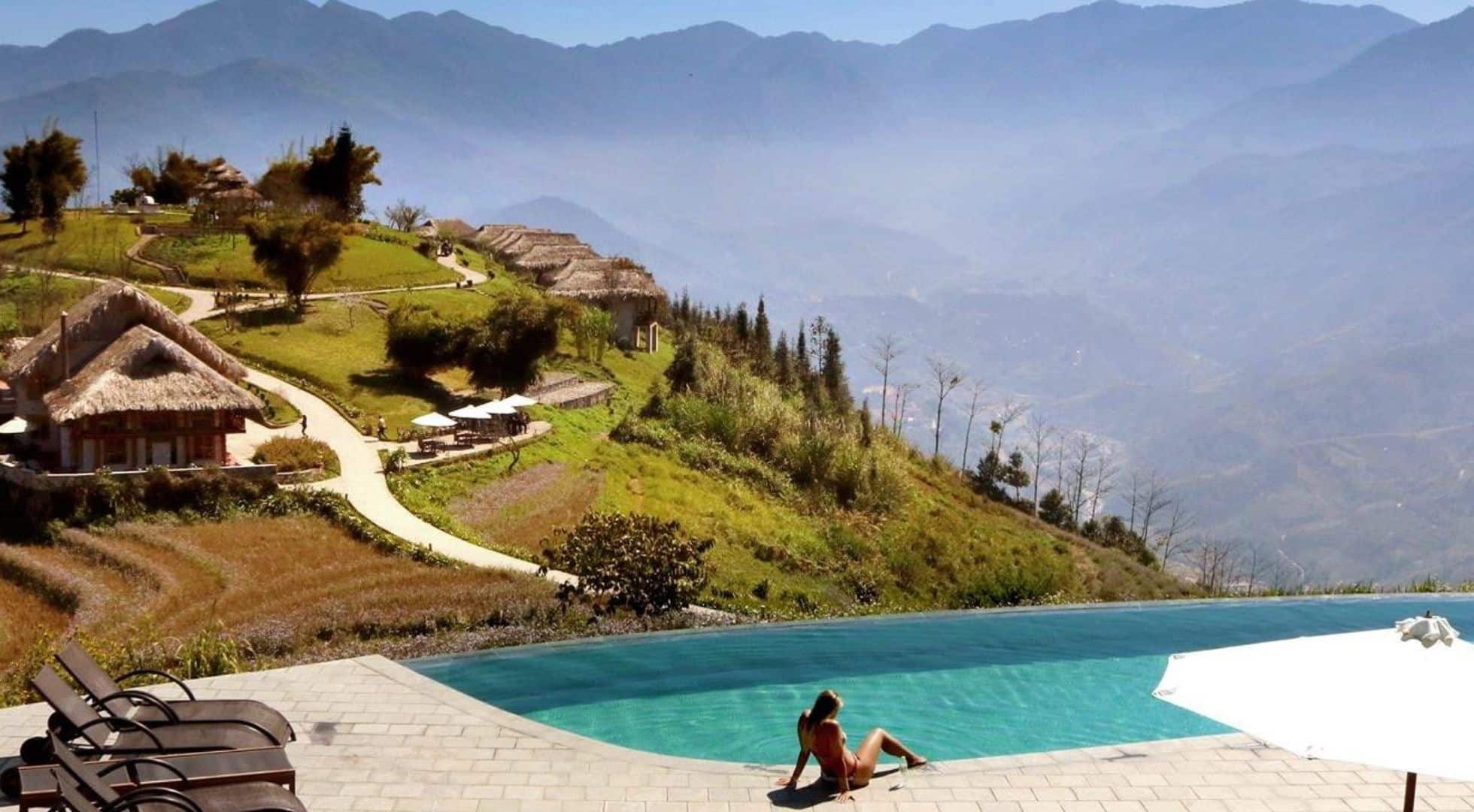 The benefits of eco-friendly accommodations are many, and the most significant is reducing your carbon footprint. While air travel contributes to many travellers' most considerable carbon footprint, you can help mitigate this impact by staying in lodging options with sustainable and environmentally friendly practices. For example, many lodgings conserve water, source products locally, and use solar or wind power.
Besides their environmentally friendly practices, many eco-friendly lodgings are built from local materials. As a result, they offer a rustic, natural experience that can't be found in global hotel chains in city centres. Operators of these lodgings may also provide activities that educate guests about the local environment, its challenges and outlook, and sustainable practices. By staying at an eco-friendly lodge, you contribute to sustainable tourism and leave with newfound knowledge and appreciation for the environment and cultures you've experienced.
6 Eco-Friendly Resorts in Southeast Asia
#1 Potato Head Studios, Seminyak, Bali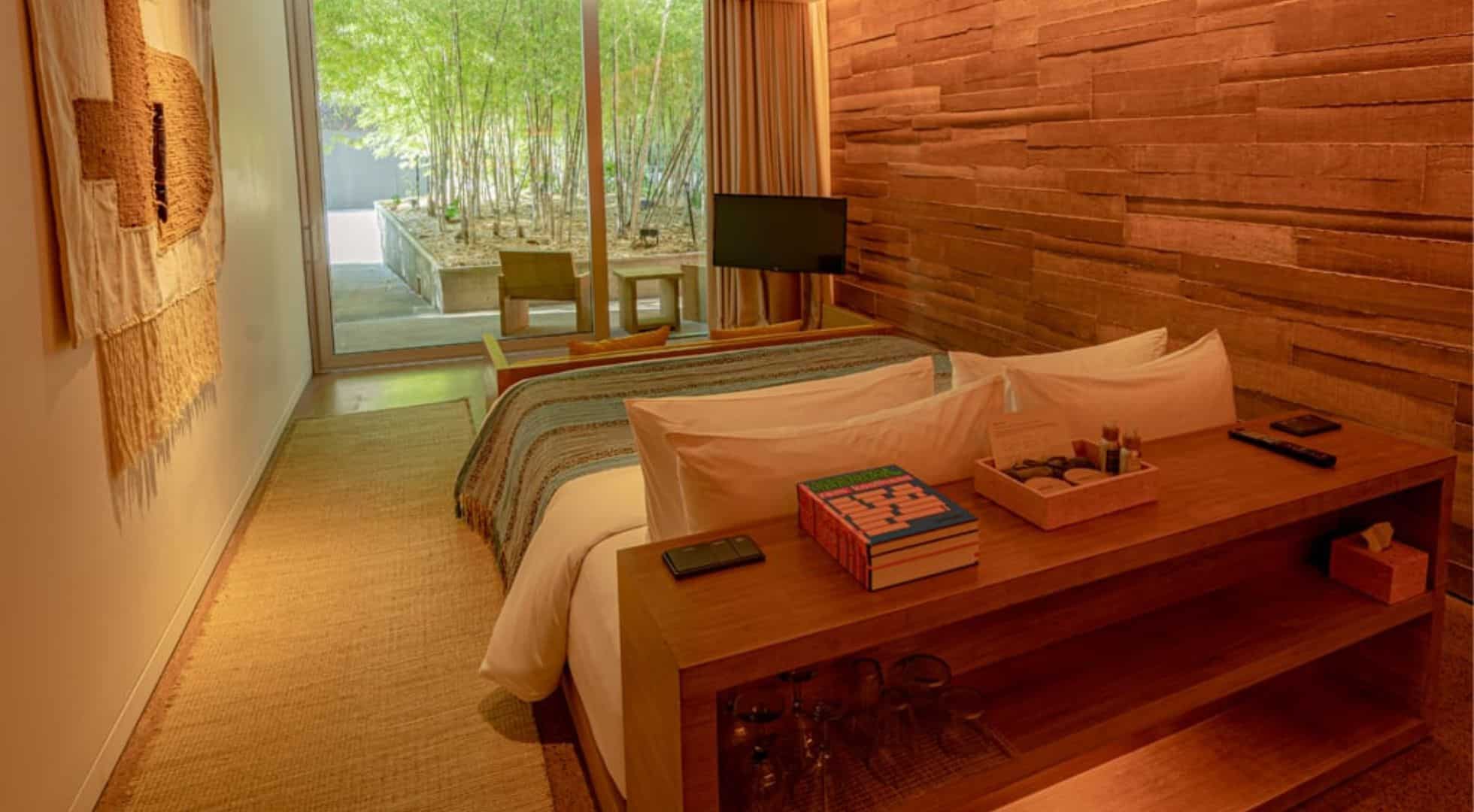 Potato Head Studios is part of the much larger Desa Potato Head village based in Seminyak, Bali. Just a few steps back from the beach, Potato Head Studios are just a stone's throw from some of Seminyak's best boutiques, bars, restaurants, and, of course, the world-famous Potato Head Beach Club. This resort pays homage to zero-waste aspirations, and sustainability has been embedded in many practices, although it does not market or advertise itself as an eco-resort.
Potato Head uses environmentally friendly materials such as bamboo and thatched roofs. Its beach club is made from teak wood sourced from old Javanese homes, while eco-friendly rooms feature bamboo and reclaimed teak wood, as well as natural lighting and airflow.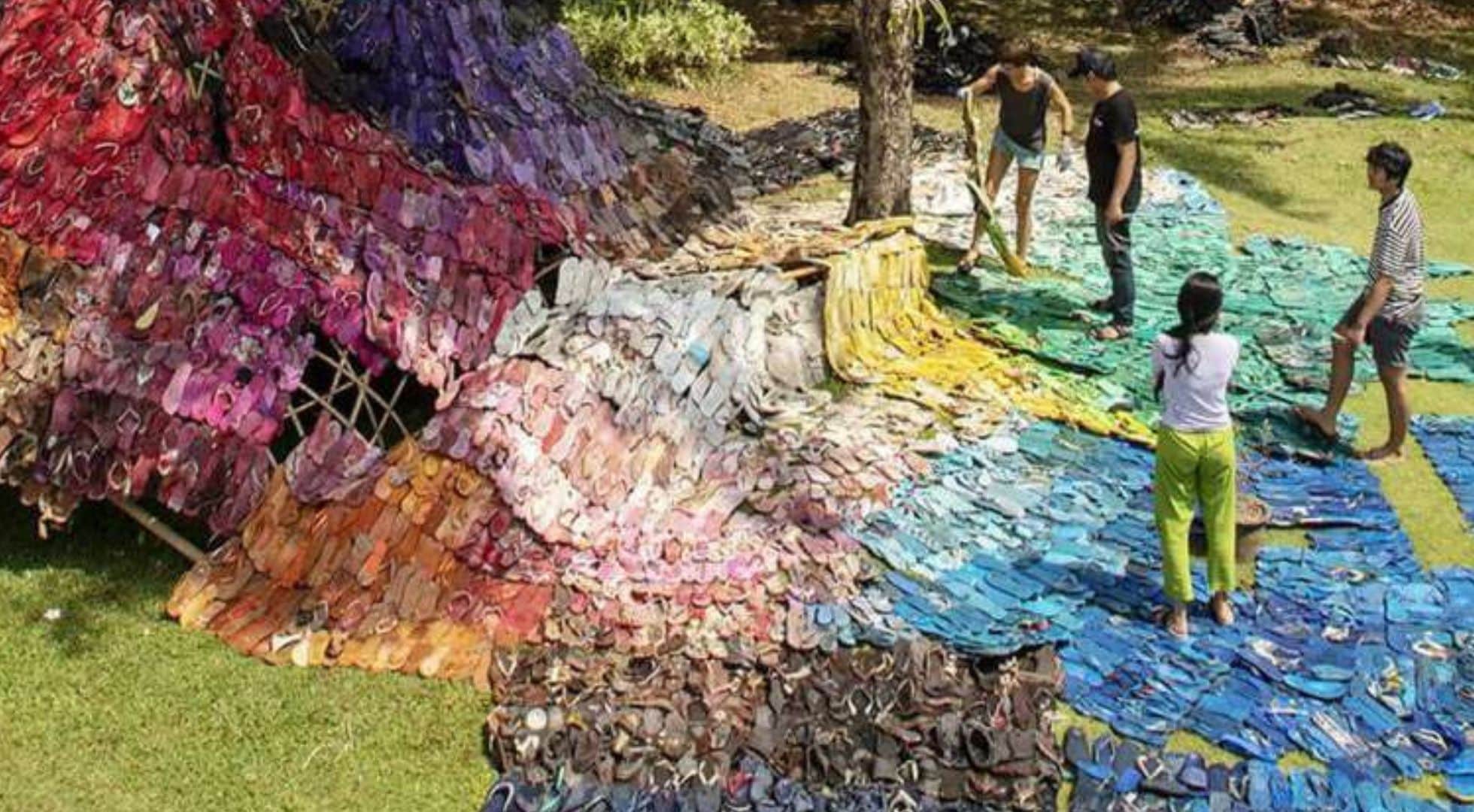 Upon check-in, guests are given reusable beach towels and a water bottle to reduce waste. Food waste is composted, and glass and suitable plastic are recycled. The hotel also has a carbon-neutral campus comprising a music studio, gallery, spa, sustainability workshops, and a library. In addition, it sponsors grassroots communities and manages a community food project that champions regenerative farming and a seminar for designers to research and develop repurposing surplus material.
If you visit Potato Head, check out Tanaman Restaurant, the hotel's excellent multi-sensory plant-based, zero-waste eatery. Ingredients are local and cooked based on an earth-to-plate philosophy. With strong relationships with local farmers and suppliers, Tanaman Restaurant has eliminated disposable packaging.
#2 Earth Home, Chiang Mai, Thailand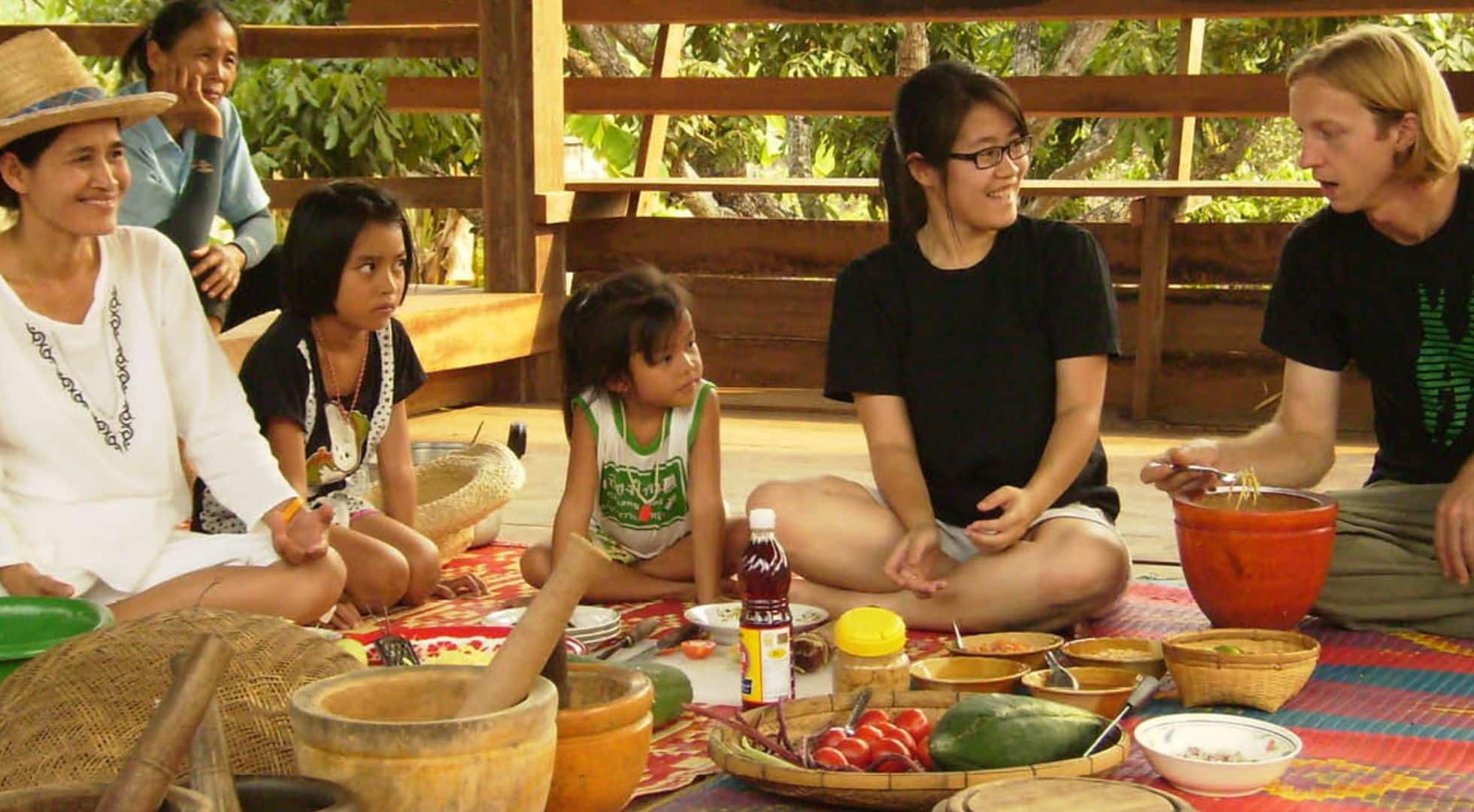 It doesn't get more rustic than a hand-built earth house. This is a little haven called Earth Home, located in a little village called Maejo, about an hour or so north of Chiang Mai, Thailand. This resort is built from locally sourced clay, straw, and bamboo materials.
As expected, the houses are comfortable and relaxed. Electricity is generated from solar panels and wind turbines. Wastewater is treated through a natural filtration system and reused. Waste is composted and recycled where possible.
Earth Home is a guesthouse that offers workshops on natural building, permaculture, cooking, and self-empowerment. It is also designed for guests to reconnect to the land, and you can join in daily activities from cooking, gardening, and caring for the farm animals. Meals are made from fresh organic produce from the gardens or local farmers.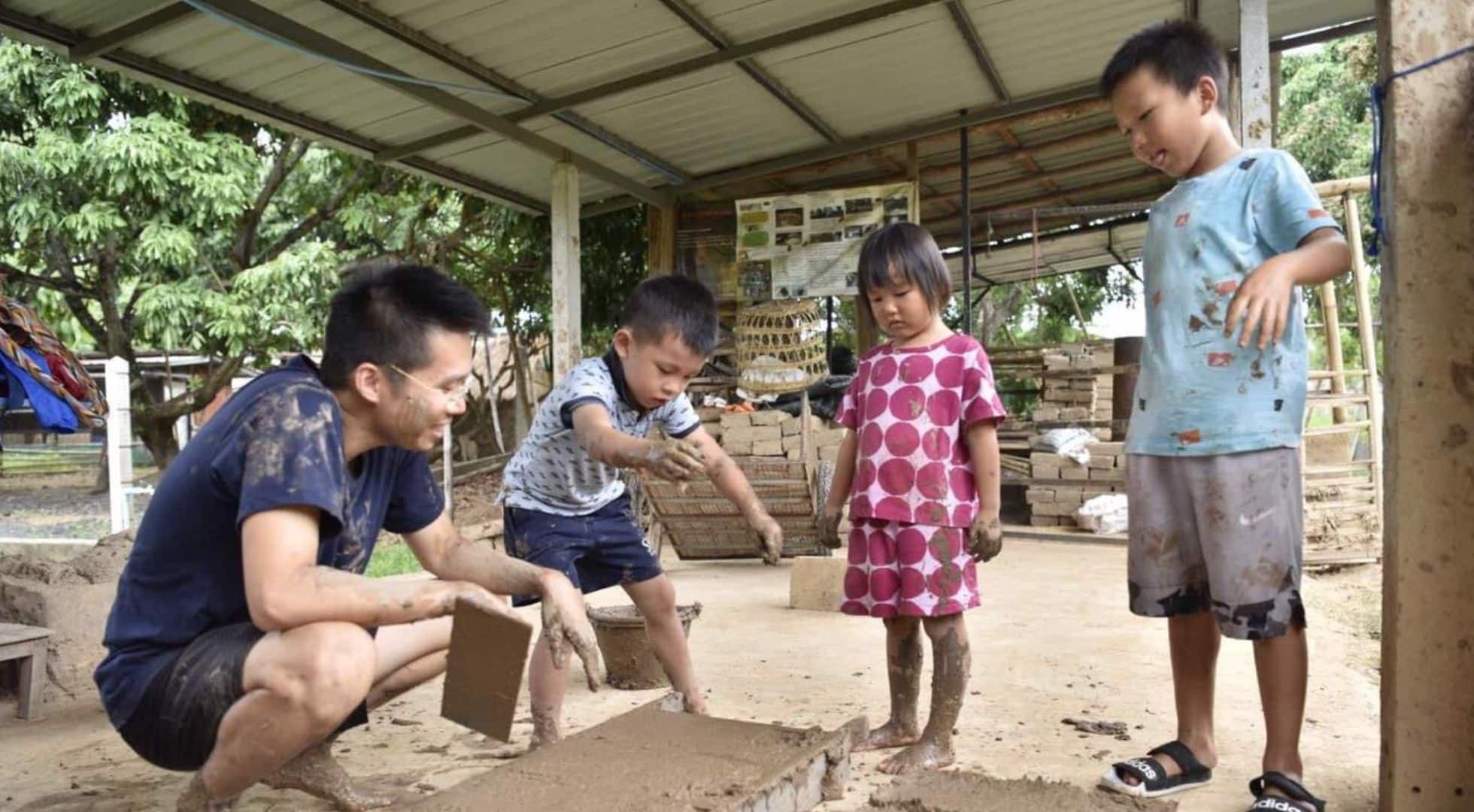 P'Thongbai, the founder of Earth Homes, learned about natural building from the better-known Pun Pun Centre for Self-Reliance. She started an organic farm and Earth Homes to show her children that life can be simple and enjoyable and that money is not the most important thing for living a good life. The outcome is a beautiful, natural report that has established a relationship with nature and the local communities. In addition, the development of ecotourism in Maejo has encouraged locals to care for the environment and work together.
#3 Cardamom Tented Camp, Cambodia
Cardamom Tented Camp, located in remote southwest Cambodia, is an award-winning project that protects an 18,000-hectare concession in Botum Sakor National Park. This is an example of sustainable glamping that is educational, spectacular, and comfortable.
Wildlife Alliance established Cardamon Tented Camp, a non-profit conservation organisation that protects wildlife and habitats in Southeast Asia, in partnership with the Royal Government of Cambodia and the Chi Phat community, a nearby village. Together, these partners have created a unique eco-tourism destination that supports conservation efforts in Cambodia's Cardamom Mountains while providing livelihoods for locals.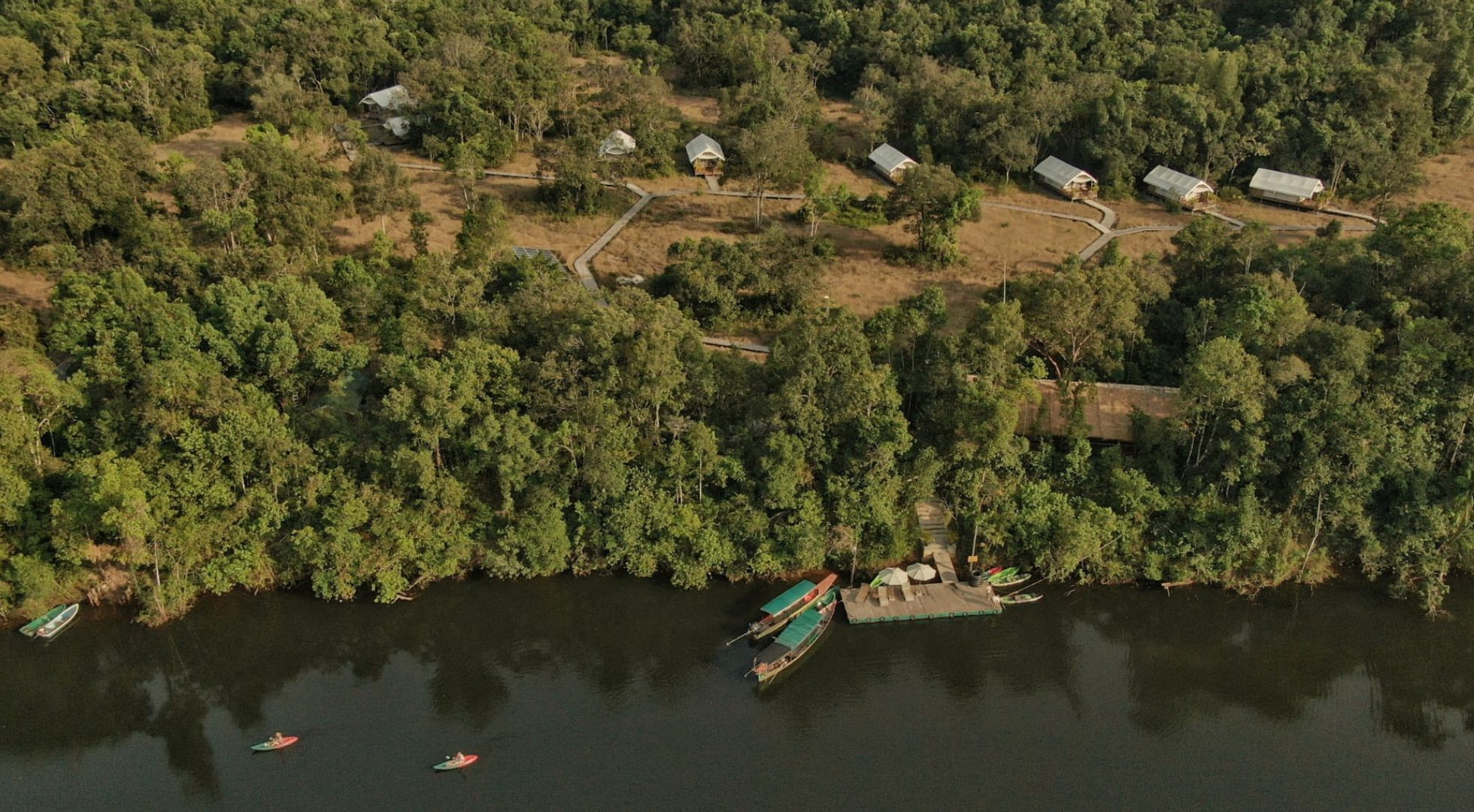 The entire camp is powered by solar energy. Rainwater is harvested, and the food is made with fresh, locally-sourced ingredients, including produce from the camp's organic gardens. Staying here teaches you about local wildlife and nature in one of this region's last remaining ecological reserves. In addition, visitors can visit the nearby Preak Tachan patrol station, trekking, and kayaking.
At night, you can sit outside your eco-friendly tent to star gaze. With a unique blend of eco-friendly accommodation, locally-sourced cuisine, and community engagement initiatives, Cardamom Tented Camp is a knock-out destination for those seeking an authentic and responsible travel experience in Cambodia.
#4 Ecosphere, Spiti Valley, Himachal Pradesh, India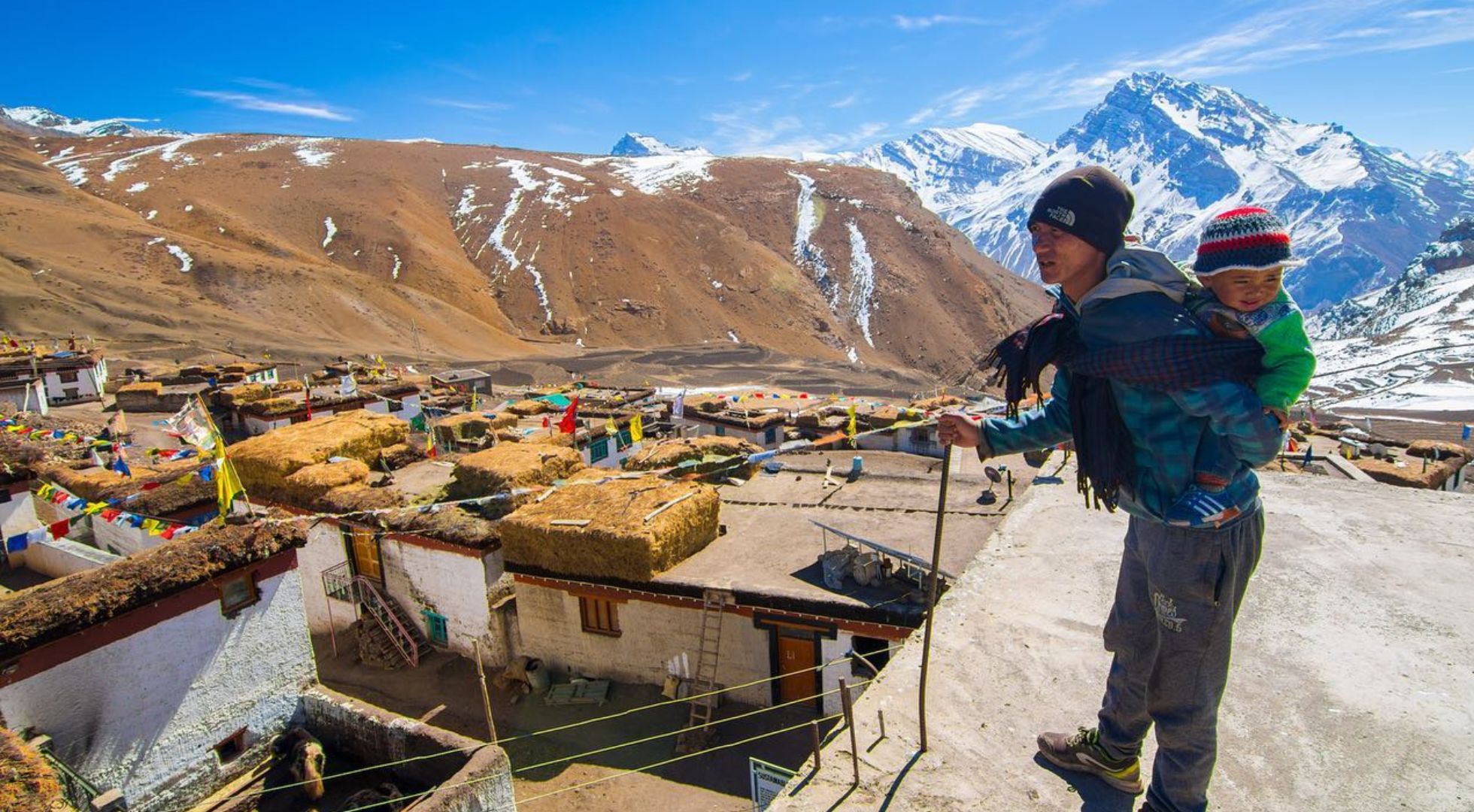 The Spiti Valley is magnificent and picturesque in the remote Himachal Pradesh region. Renowned for its stunning landscapes, high mountain passes, and historic Buddhist monasteries that date back to the 11th century, this region boasts a rich cultural heritage influenced by its historical ties to Tibet. It is also a popular destination for adventure tourism, with activities such as trekking, mountain biking, river rafting, and camping on offer.
Spiti Ecosphere is a remarkable social enterprise that brings together locals and professionals from various backgrounds. The focus is on eco-tourism to create sustainable livelihoods linked to conserving the region's culture, nature, and traditional handicrafts.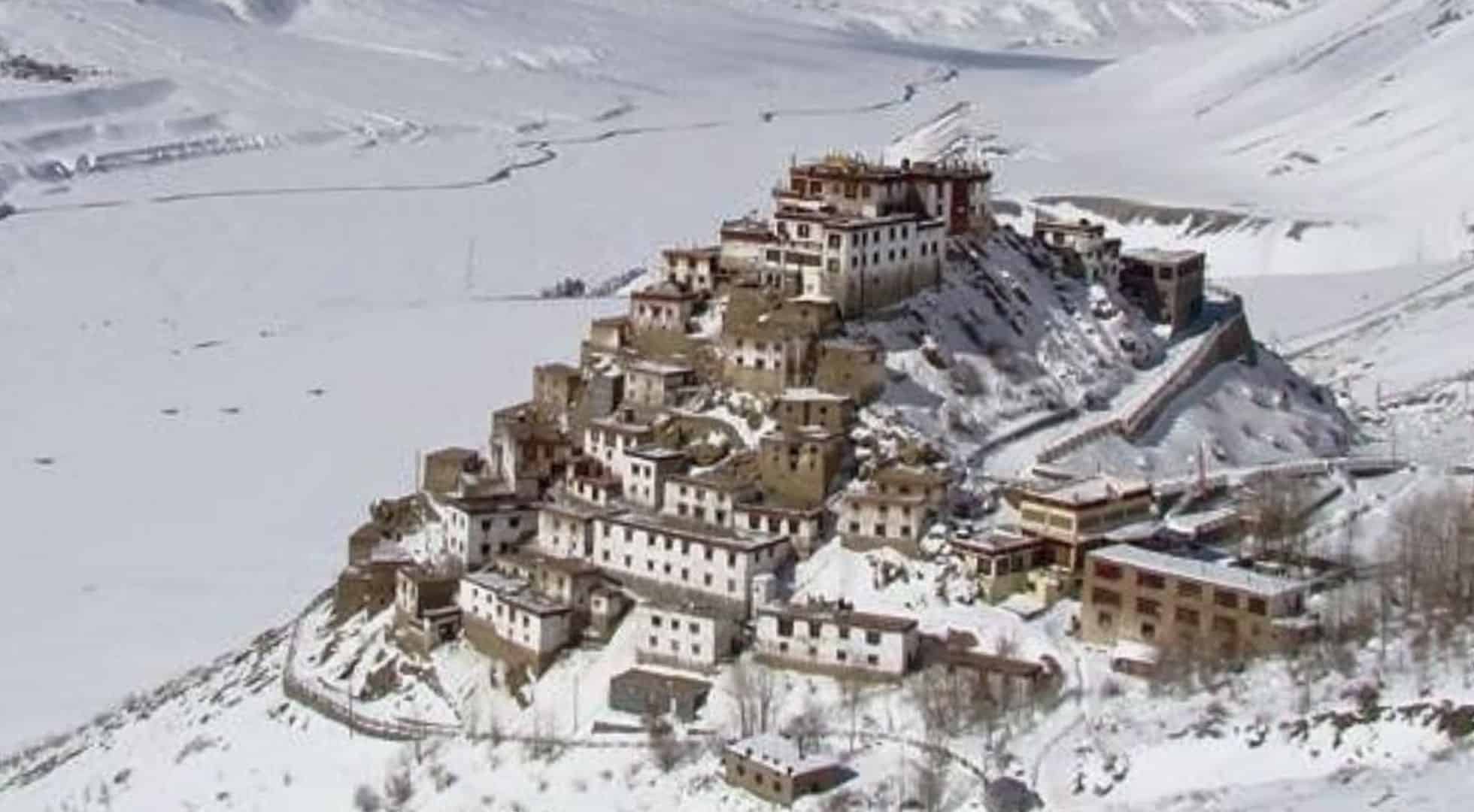 At Spiti Ecosphere, you can stay in one of over 80 homestay accommodations. These traditional houses, built with stone, mud, and wood, offer warm hospitality, delicious home-cooked meals, and the opportunity to interact with the locals. This is the perfect way to learn about their traditions, beliefs, and customs and experience their way of life.
Spiti Ecosphere works closely with these families to ensure they are fairly compensated for their services and that tourism does not disrupt their traditional way of life. Moreover, a portion of the homestay revenue is invested in community development and conservation projects.
#5 Sukau Rainforest Lodge, Sabah, Malaysia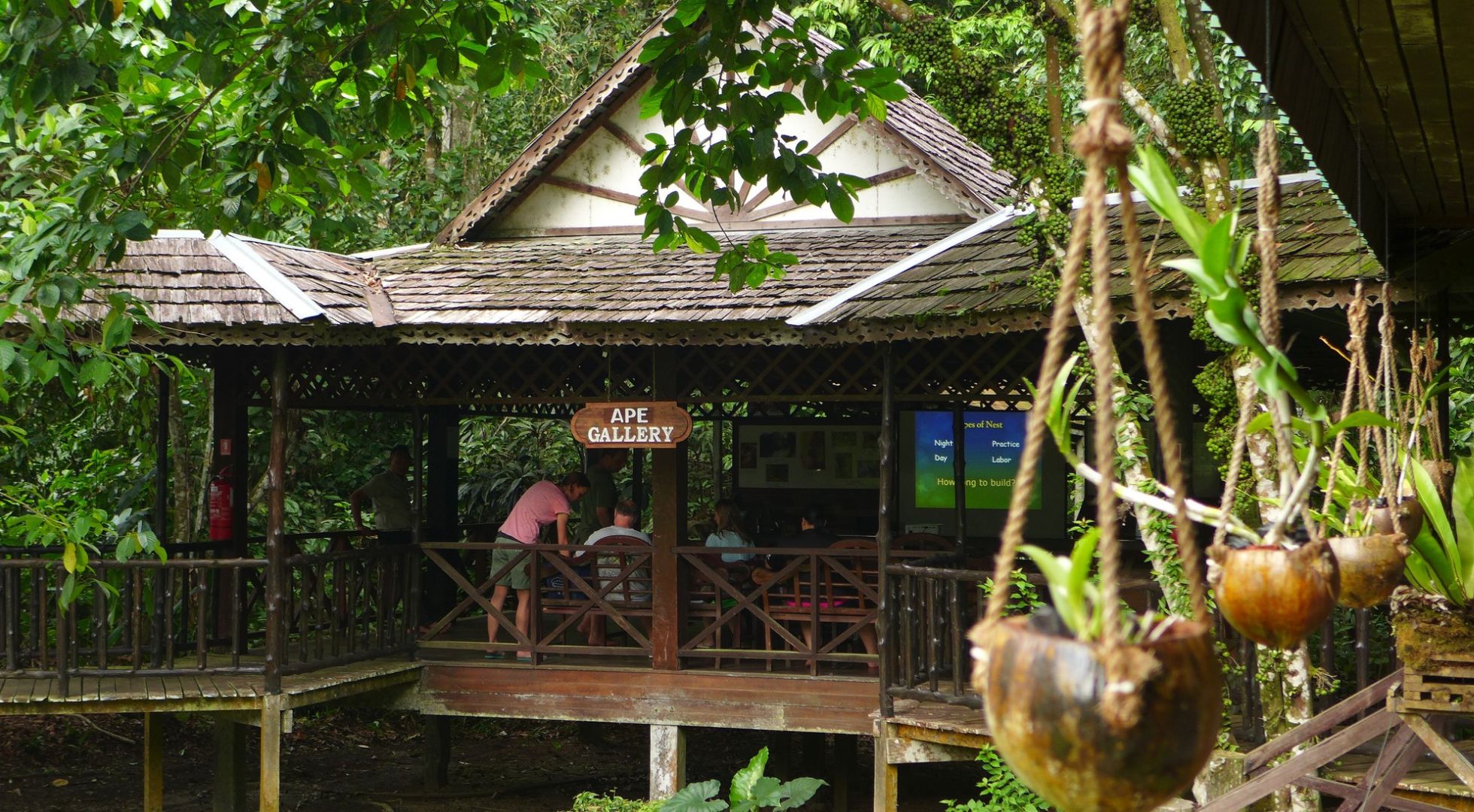 Located on the banks of Borneo's Kinabatangan River, Sukau Rainforest Lodge is a charming eco-lodge that is one of National Geographic's Unique Lodges of the World. The lodge is surrounded by the tropical rainforest and its wildlife, offering an unforgettable experience for nature enthusiasts.
Rooms at the lodge are built with local materials and offer modern amenities. In addition, the lodge is committed to sustainable tourism and environmental conservation. It has implemented various sustainability initiatives, such as using renewable energy sources, reducing waste, and supporting local conservation efforts.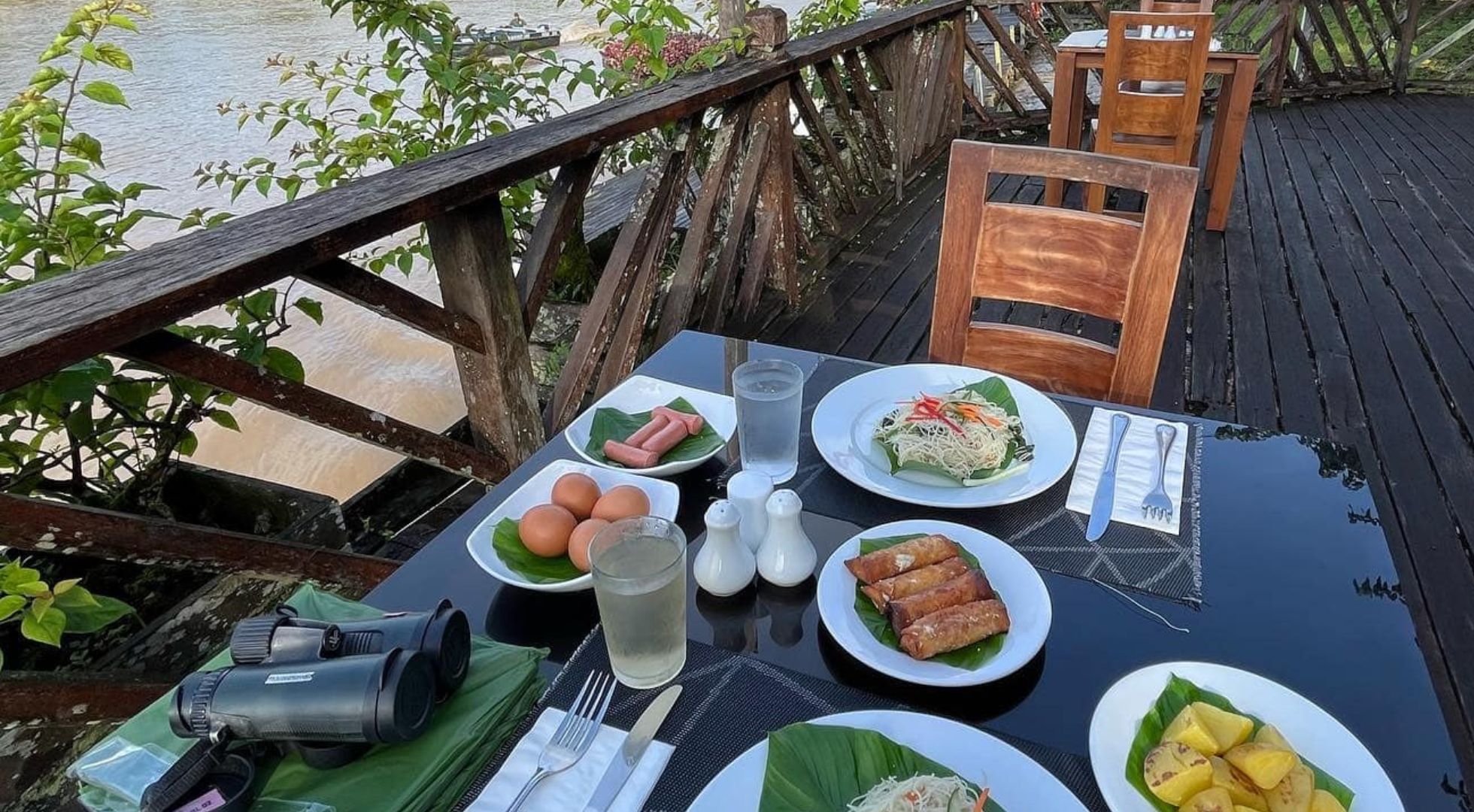 Guests can enjoy river cruises organised by the lodge, where they can see wildlife such as proboscis monkeys, orangutans, and crocodiles in their natural habitat. Educational tours are also available, where guests can learn about conservation efforts and the local culture. The lodge's non-profit division, BEST Society, gives back to the environment and community. BEST Society has given rural households access to clean water, planted trees along the lower Kinabatangan River, provided medical and dental treatment to villages, and trained locals to produce virgin coconut oil.
#6 Topas EcoLodge, Sapa, Vietnam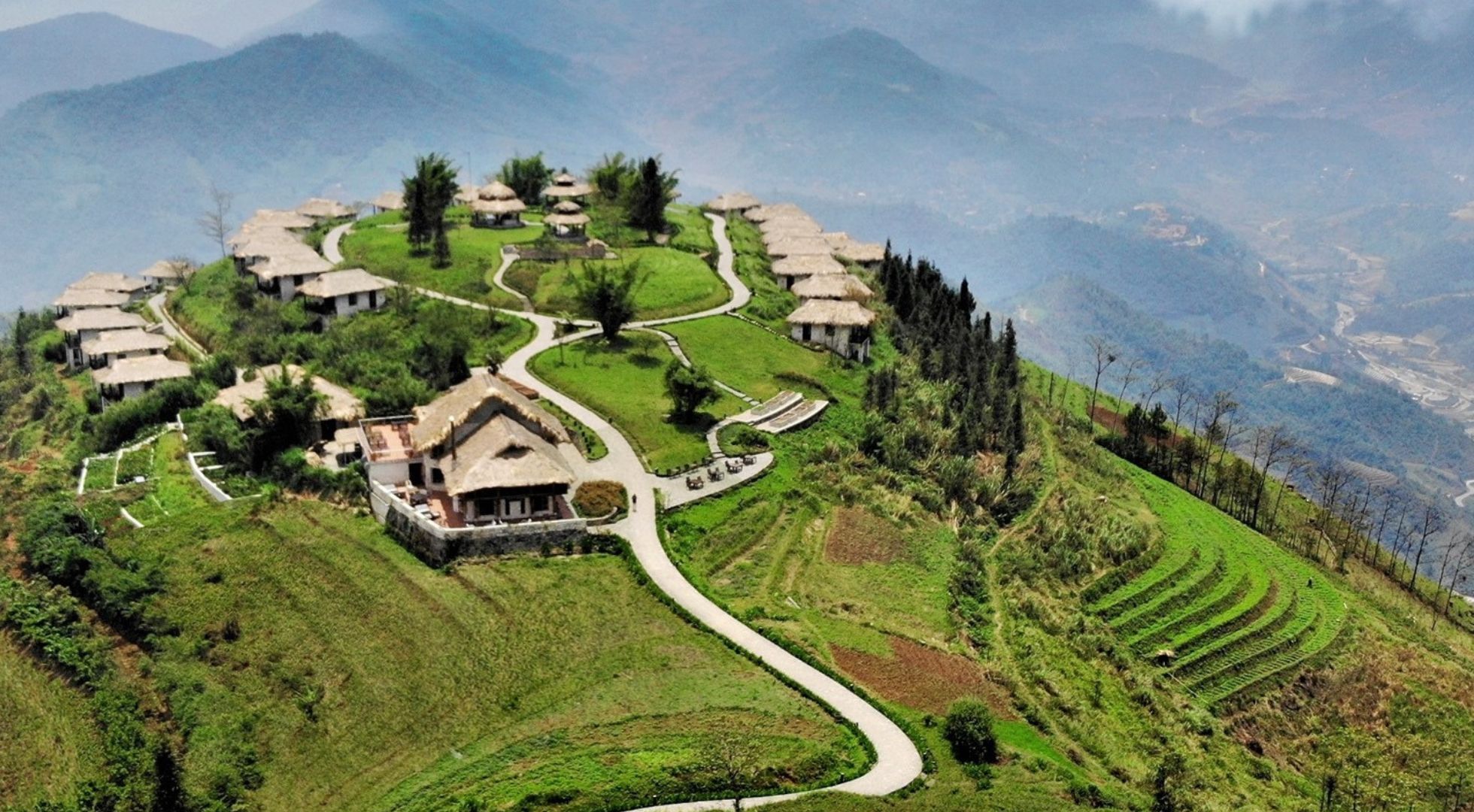 Perched on a mountaintop in Hoang Lien National Park, Sapa, Vietnam, Topas EcoLodge offers guests 360-degree views of the surrounding area. Sapa is known for its lofty peaks hidden in rolling clouds and valleys carved with bubbling streams.
Topas EcoLodge is a leader among Vietnam's eco-friendly accommodation options, employing over 100 staff from ethnic minority villages. The lodge has many community initiatives, including a scholarship program for local children and support for local business people. In addition, the lodge sources produce from local farmers and operate a plastic-free policy in its rooms.
During the day, guests can explore the surrounding area on foot or by bike, with guided tours available to discover the local culture, history, and wildlife. The lodge also offers a range of eco-friendly activities like trekking, cycling, and farming with the local H'mong people. After hours of adventure, relax in the lodge's infinity pool, hot tub, sauna, or spa.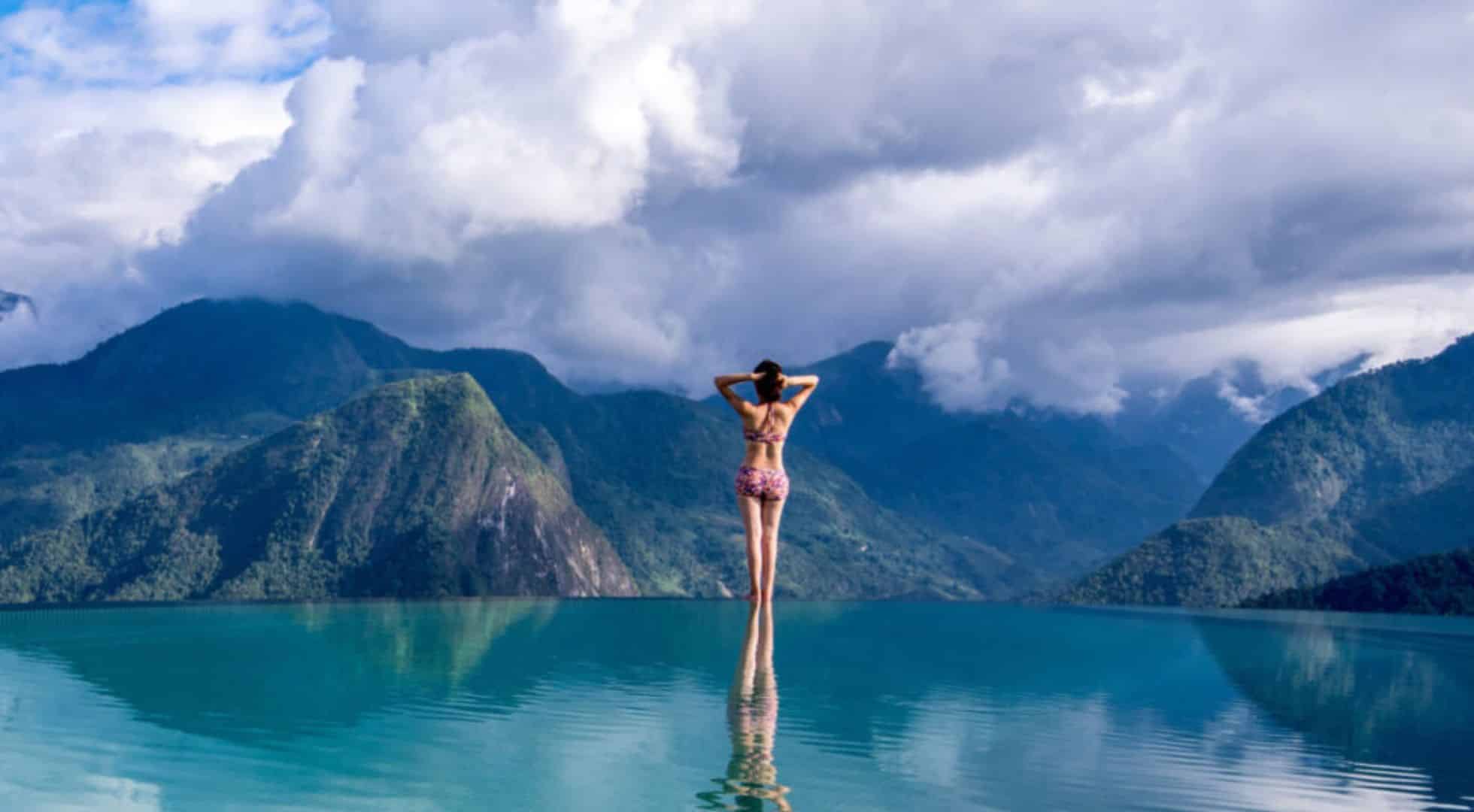 Foodies have a lot to enjoy in eco-friendly resorts such as Topas EcoLodge. Imagine fresh local ingredients like river fish and free-range chicken prepared with Vietnamese herbs. The lodge's restaurant offers a range of Vietnamese and Western dishes, including vegetarian and vegan options. The menu changes regularly to reflect the availability of seasonal and local ingredients. Some popular dishes include pho (a traditional Vietnamese noodle soup), grilled pork, and steamed fish with ginger and garlic.
Southeast Asia is home to some of the world's most biodiverse and beautiful landscapes. Besides the eco-friendly resorts mentioned above, many other eco-lodges in the region offer visitors a chance to experience these natural wonders and reduce their environmental impact. Furthermore, you may inspire others to travel responsibly by staying in eco-friendly accommodation options. Also, your choices create a positive ripple effect in the tourism industry, adding to your sense of fulfilment and satisfaction in knowing that you have positively impacted something much bigger than yourself.
MAKE The best trip ever at an Eco-Friendly Resort
You may also be interested in the following: