7 tips on How to plan business trips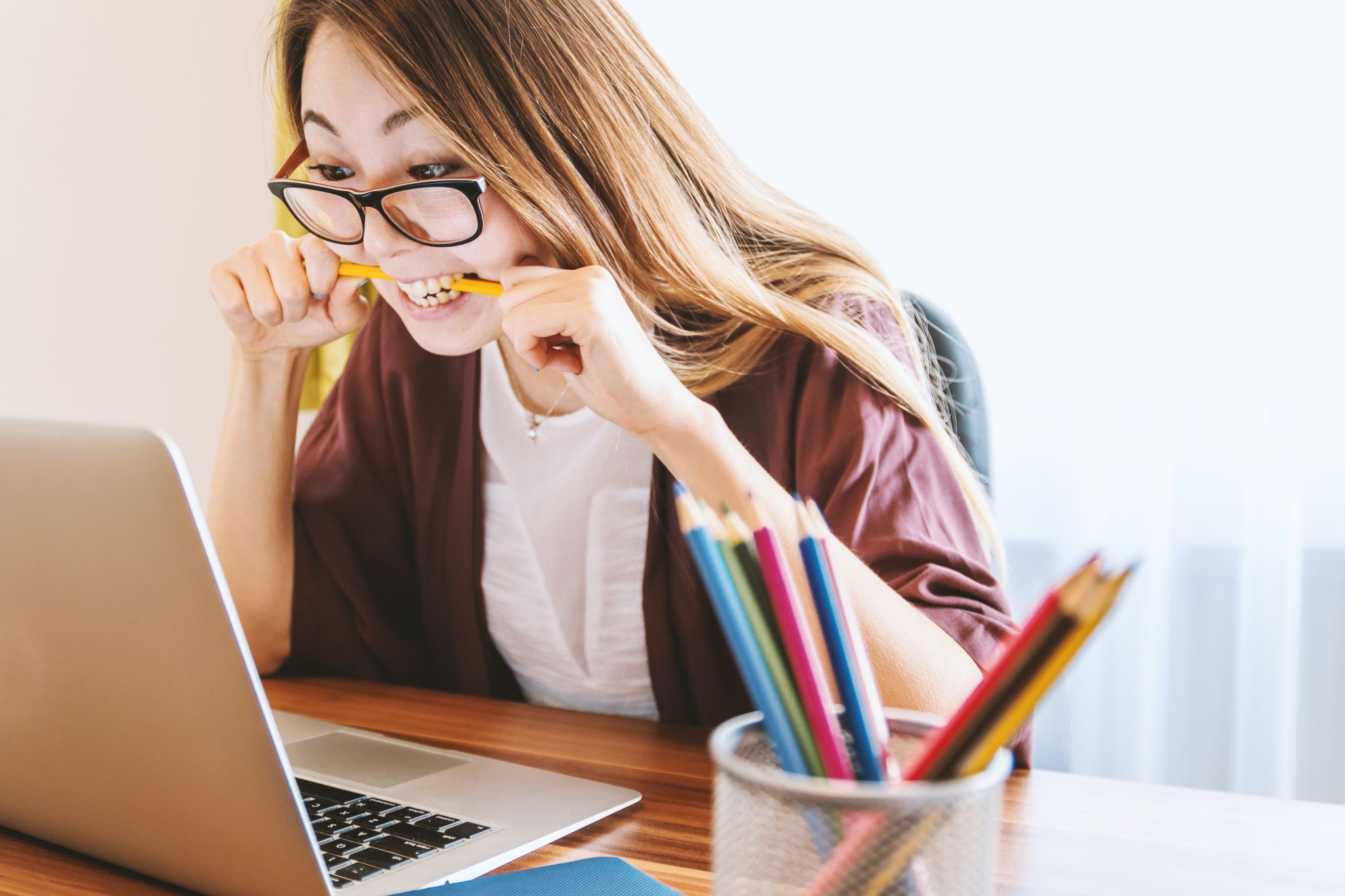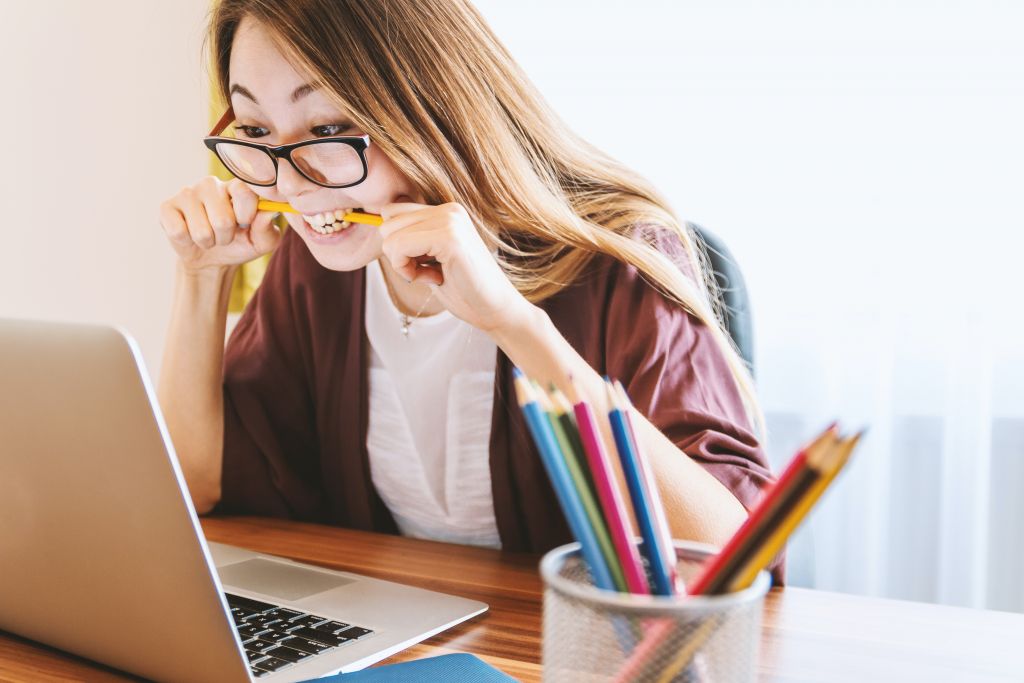 If you're preparing to make business trips in a post-pandemic world, here's a simple business trip checklist.
Start planning for your business trip early!
Check for Covid-19 rules, requirements and restrictions of your destination.
Ensure that your travel documents are valid.
Plan your itinerary.
Make your travel bookings.
Do further research on the destination.
Create a packing checklist.
1. Start planning early
Not having enough time to properly plan your business trip, or any trip for that matter, is a common lament and a frequent regret. When travelling for business, it's always best to plan ahead to reduce uncertainties and arrive at your meeting fresh and ready to ace it. Starting early will give you ample time to work out the kinks and make adjustments as you go along. Think about using a business travel organiser to keep all your travel documents in one place.
The Centers for Disease Control and Prevention (CDC) and many governments recommend delaying travel until you are fully vaccinated because travel increases your chances of getting and spreading Covid-19. Consider Malaysia's example when inter-district and interstate travel was lifted for fully vaccinated parents and long-distance couples on August 8, 2021.
If, however, you are not vaccinated but compelled to make international business trips for unavoidable reasons, check the latest travel recommendations for unvaccinated people.
2. Check for Covid-19 rules and restrictions
In this age of Covid-19, one of the biggest impacts to many lives has been our inability to travel freely. As the pandemic continues to sweep across the globe, many countries/cities have set strict rules for inbound visitors to curb the spread of the virus. As such, it is important to find out if there are conditions for entry at your destination. This is a critical step in planning your business trip.
Purpose of travel: Find out if business trips to your destination are allowed. For example, certain places may have temporarily banned all inbound travellers except for specific purposes and with permission letters. You should start by checking Covid-19 travel recommendations by destination or the Covid-19 Travel Regulations Map. Then, visit the consulate or government websites for more information. For example, Malaysians thinking of going to Singapore should check the latest restrictions and advice from the Ministry of Foreign Affairs.
Covid-19 Vaccination status: There may be restrictions based on your status of vaccination or even the type of vaccine taken. You should also be ready to show proof of your vaccination status or a negative Covid-19 test result on demand. Some nations have already installed their versions of a vaccine 'passport' also known as a Covid passport as a way of opening up and allowing people to travel. Covid passports are usually accessible via an app on a smartphone or, in some cases, paper copies are used.
Quarantine period: Check if there is a mandatory quarantine period and what the procedures are. For some places such as Hong Kong, it can be as long as 21 days. This needs to be factored into your bookings, your schedule and most importantly, your budget.
Face masks and hand sanitisers: Bring them and use them on your business trip. As noted by health authorities, time and time again, when you wear a mask, you protect yourself and others. Local government authorities may require you to wear a mask when you are travelling on a plane, bus, train or other forms of public transportation and in transportation hubs such as airports and bus stations. Malaysia Airlines, for example, requires passengers to bring and wear a face mask during check-in, boarding, inside the aircraft cabin, disembarkation and during baggage collection.
Do keep in mind that Covid-19 rules and restrictions do change according to the situation on the ground in various regions. As such, only rely on information from official government sources or contact your travel adviser to avoid misinformation and fake news.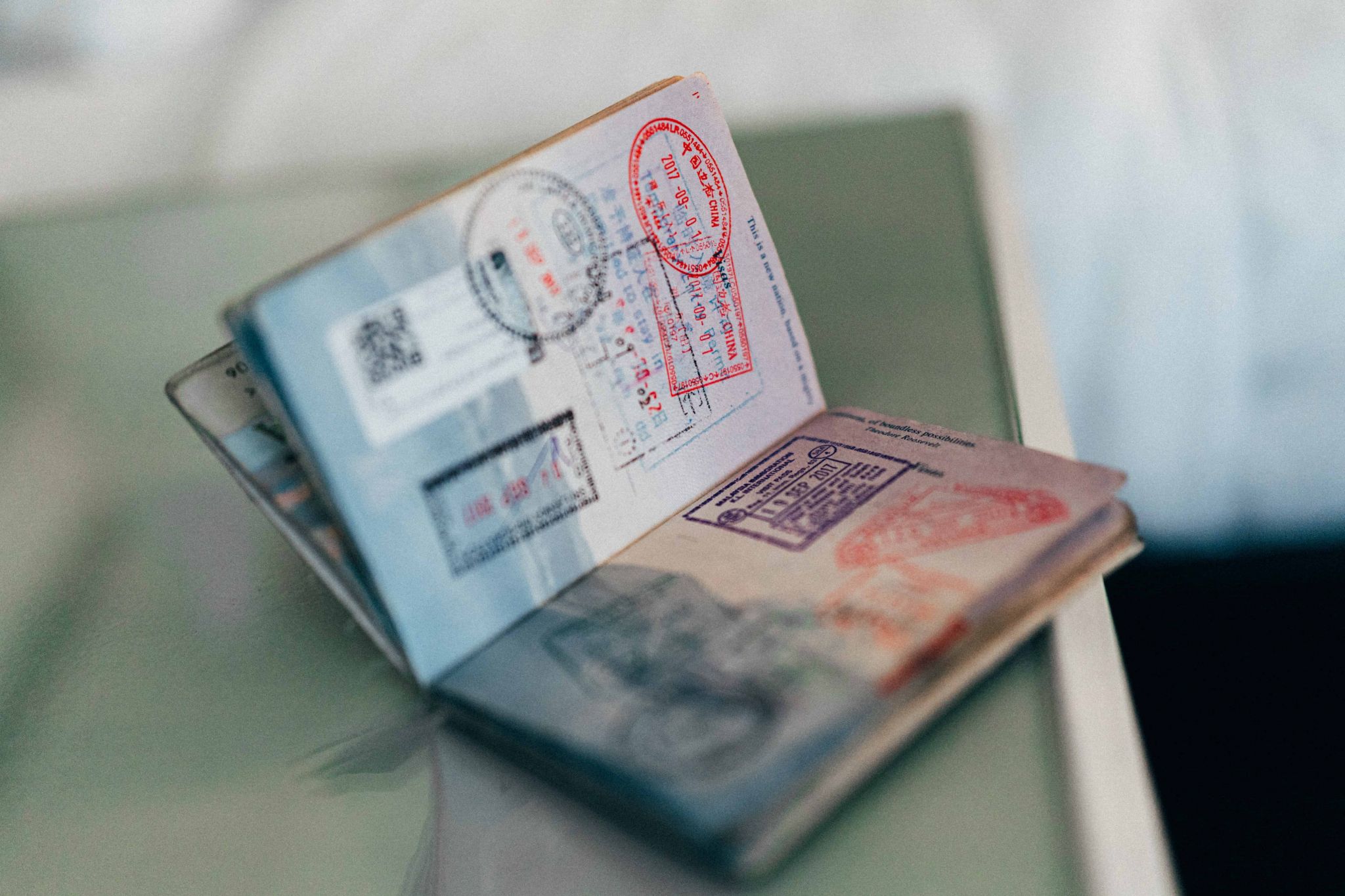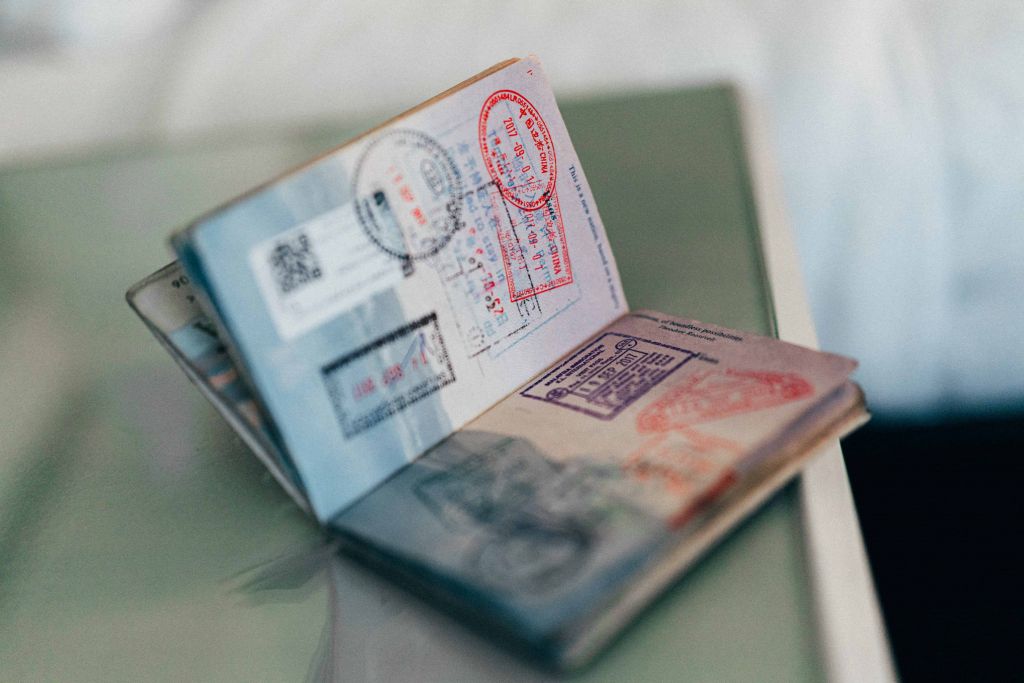 3. Check the validity of your travel documents
It's been such a long time since we were last able to travel that most of us have practically forgotten how to.
If you are planning international business trips, first and foremost, do ensure that your passport is still valid! Then, check if you require a visa. It's a simple but highly expensive mistake to make. Visa applications usually require some lead time and this will probably take even longer during government-mandated lockdowns.
For domestic travel, consider your mode of transportation and make sure you have the necessary permits, letters and valid identification (i.e. drivers' license) on hand. It's likely that you will be asked to produce your travel permits or company letters upon arrival. Again, you can set all the documents aside in a folder marked as 'business trip organiser'.
4. Plan your itinerary
It's especially helpful to build up a detailed itinerary for business trips as it can be hectic, with back-to-back meetings. Being as detailed as possible will ensure that you can be fresh and well prepared for all your meetings and make the most out of the trip. It will also help you gauge just how long your business trip should take.
Schedule your meetings in advance and space them out sensibly. Build in buffers for unexpected delays or meeting overruns, and include some free time that could be utilised for ad hoc appointments or, given the opportunity, some time off to roam around and experience a new city. After all, 'bleisure' (a combination of 'business' and 'leisure') travelling is rising in popularity as the boundaries between work and personal lives have blurred during the pandemic.
5. Make your travel bookings
With your itinerary in place, it's time to book and confirm your travel arrangements.
If you're booking the business trip yourself, do refer to your company policies to check for budget restrictions or preferred service providers that may offer your company special corporate rates.
Consider selecting a hotel that is convenient to get to your business meetings, e.g. within walking distance or easily accessible via public transportation. If you're going into a large business district, it may be best to avoid driving as parking may be extremely expensive or scarce. Considering that you may be in unfamiliar territory, it's also a good idea to pick hotels that offer easy access to food, amenities, transportation networks and, if required, a car park. Hotels that cater to business travellers are a good choice as these would typically offer zippy in-room internet connectivity, charging ports for all your devices and a well-equipped business centre.
If you're travelling by coach, train or plane, do a little research on which modes of transportation would be the easiest to get from the station or airport to your hotel. Reserve your seat online, if this service is available. You could even arrange for a rental car in this manner. This would save you a fair bit of time when you arrive, knowing where to go and not having to drag your luggage around the facility looking for the information counter or ticketing booth.
6. Do further research on the destination
It's always a good idea to check the weather and temperature. You may need to pack an umbrella, rain coat or a warm jacket according to the season. Read up on local customs which may have a bearing on how you dress. If you're travelling abroad, it's useful to learn about any cultural peculiarities or pick up a few phrases in the native language. Familiarise yourself with the local currency and don't forget to get some from your favourite currency exchange service.
You might also discover that there is a public holiday or a major event in the city during your visit and may warrant certain adjustments to your itinerary. You may also come across some unique sights and experiences, or local specialities that you can bring home as souvenirs.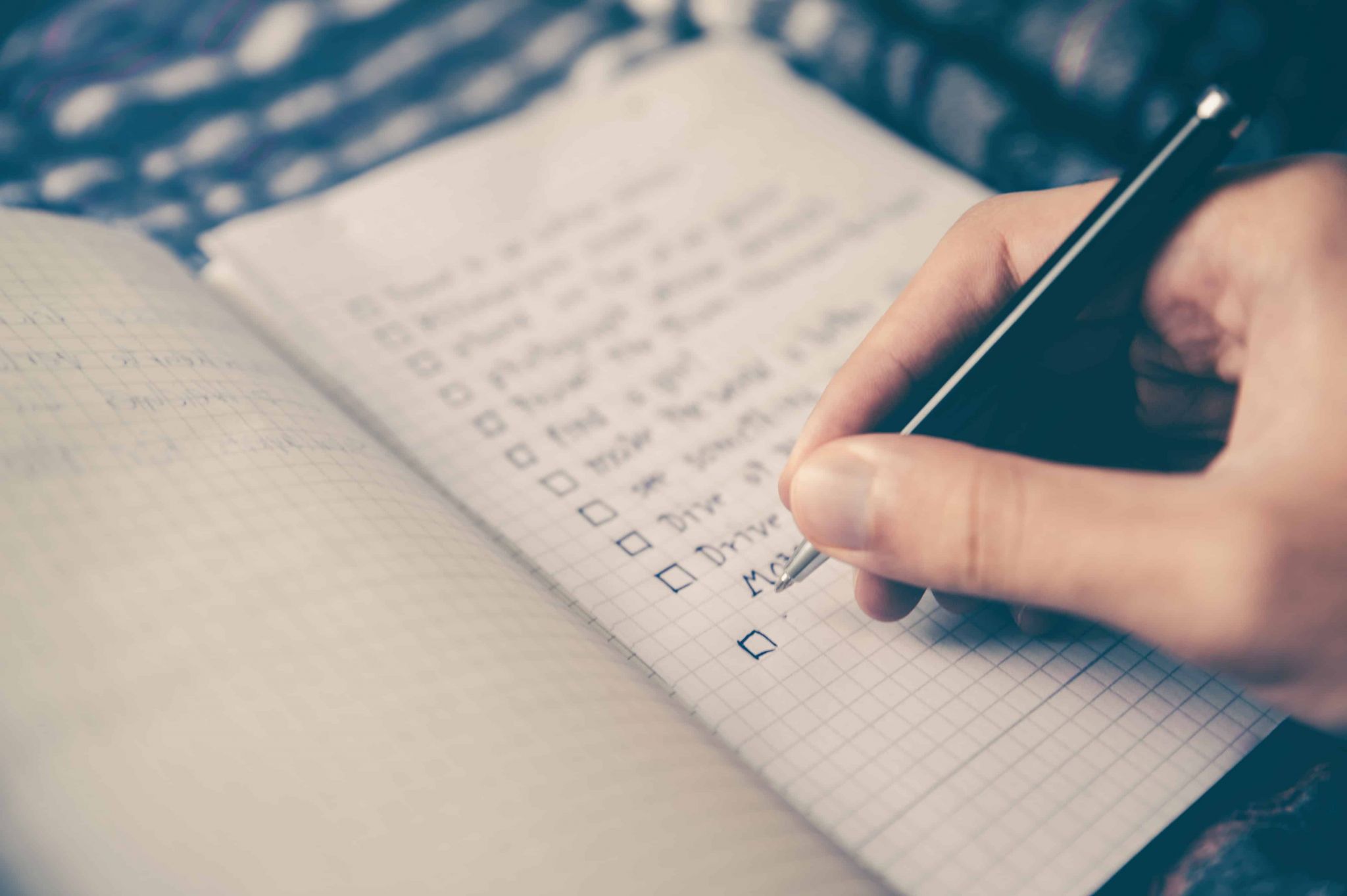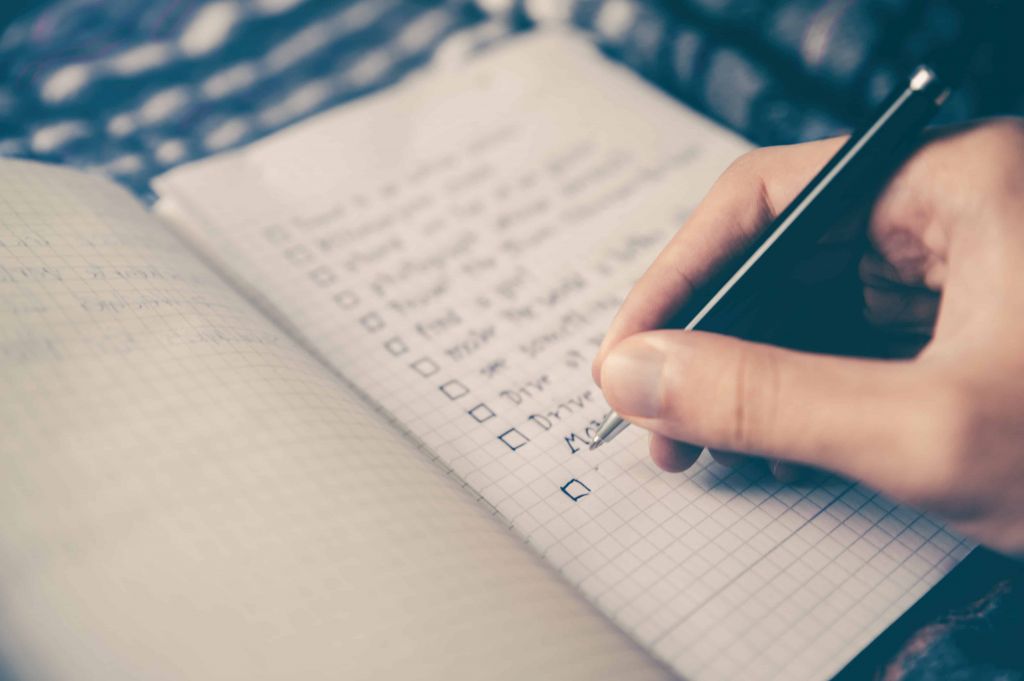 7. Create a packing checklist
Lastly, with all that information at your disposal, you can set out your comprehensive packing checklist in an organised manner, to make sure you pack all the essentials and important items for your meeting.
Now you're all set for a successful, stress-free business trip.  Good luck and travel safe!