As we grow older year by year, do you have the feeling that not only is it difficult to think what the other person would want for his or her birthday but also what you would like as your own birthday gift? Then it feels like most birthday gifts end up in the form of a meal or money packets.
With the pandemic around, birthday gifts got even harder and it would just be what Grab or Foodpanda could deliver to the recipient's house and while all that is nice, birthday gifts lost their touch of personalisation and customisation.
If you ever felt that way, then well, fret not! We have the best list of unique birthday gifts that you can personalise and customise to make it memorable for your family's or friends' special occasion.
THE BEST 11 PERSONALISED BIRTHDAY GIFT IDEAS THAT THE BIRTHDAY PERSON WILL CHERISH
USB Of Songs & Memories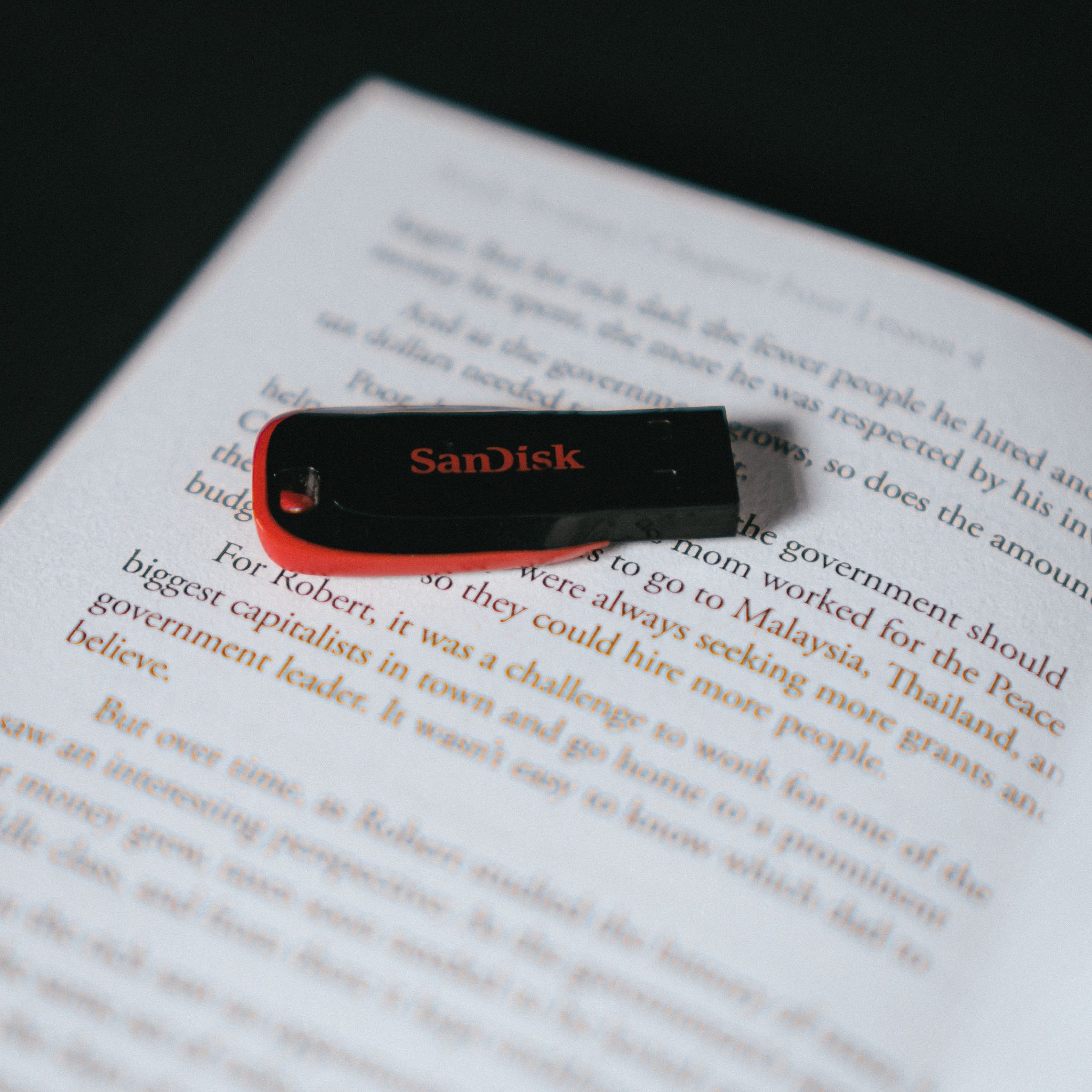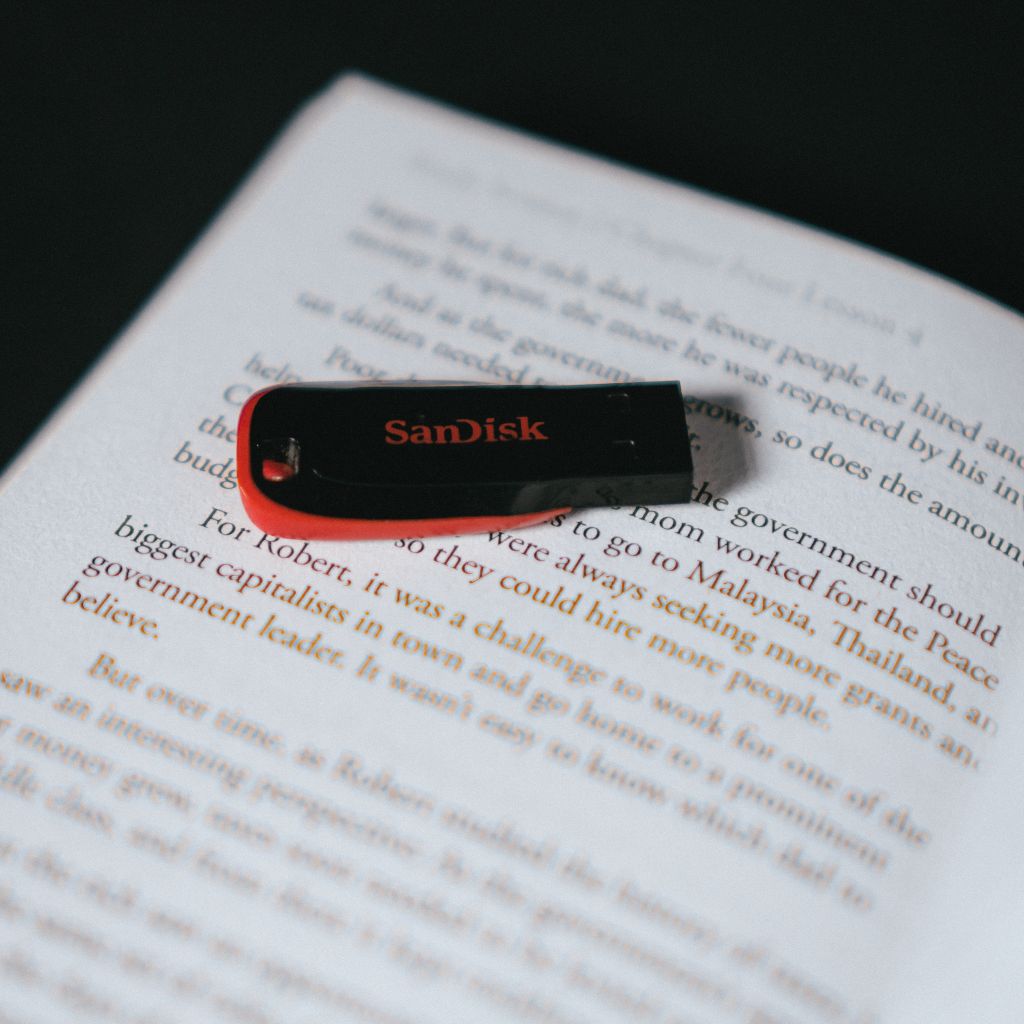 We'll start it off simple. Get a USB, plug it in and dump all the good stuff in it. You can upload pictures, videos, a playlist of songs, notes and everything else into it. The best part? Your friend or family member can then use the extra space for their own documents. You can get a USB anywhere these days but we'll recommend the SanDisk Cruzer Blade for its reliability and price.
SanDisk 64GB Cruzer Blade CZ50 USB – RM28.50
Fancy Journal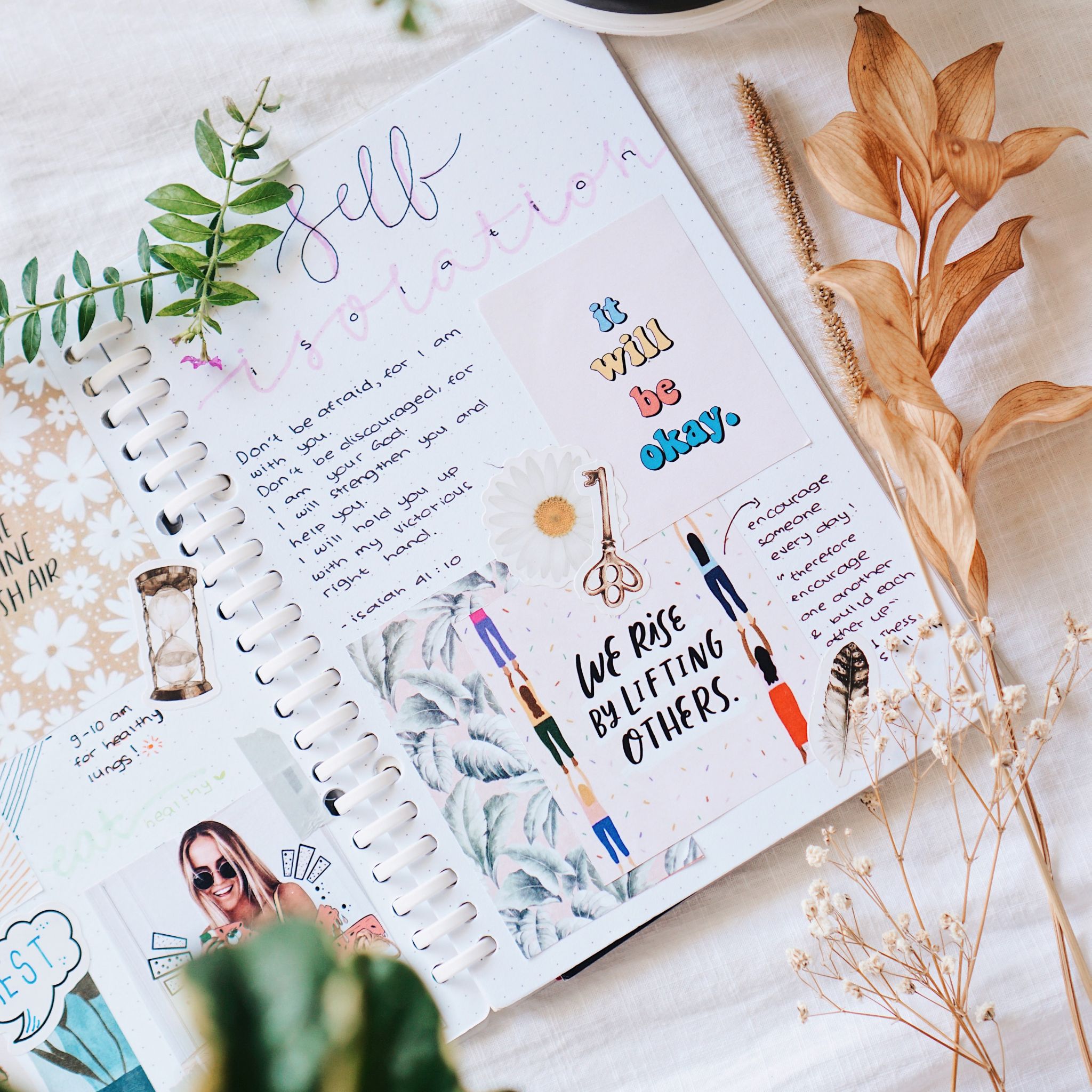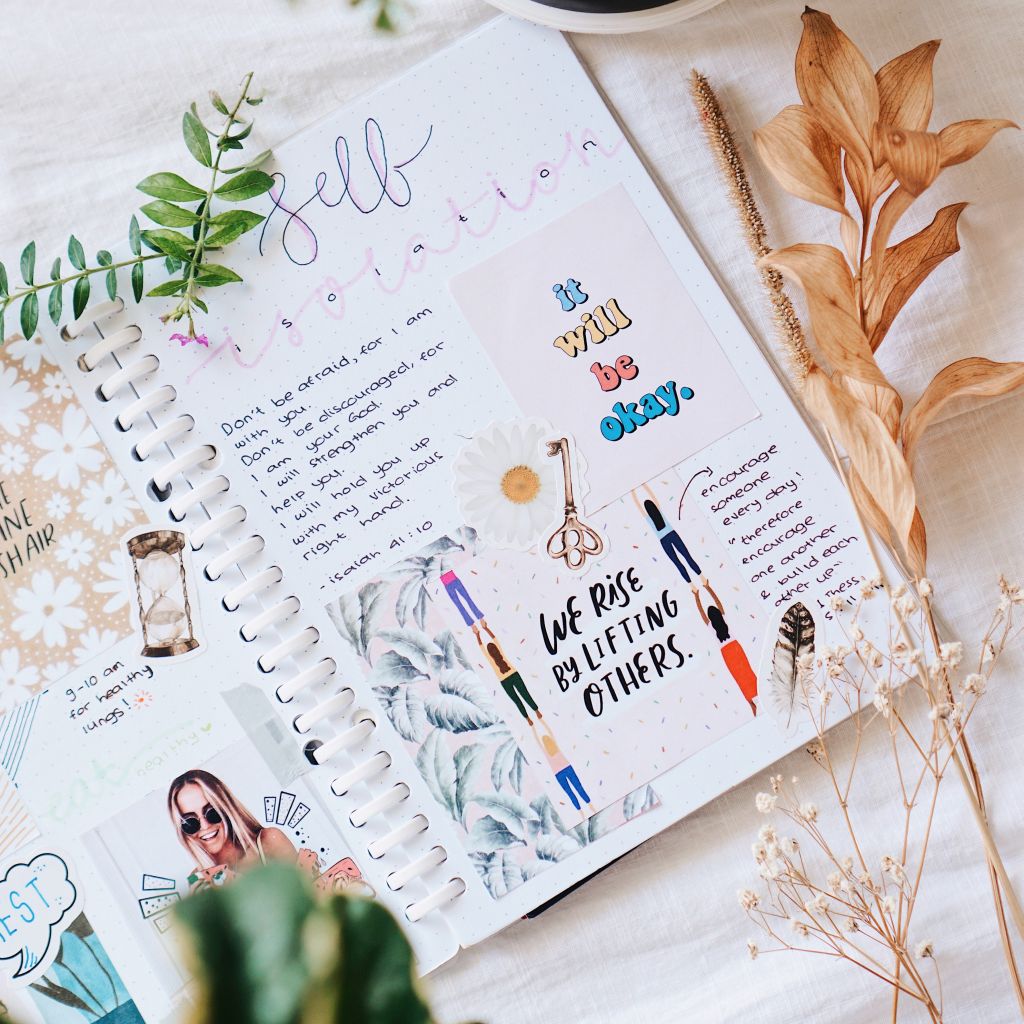 A journal as a birthday gift, you might ask? What's unique about that? Well, it will never go out of fashion, it's always practical and you can customise it. Visit Mucca Paper and see the exact extent of how much you can customise a journal from the cover and pages to even engraving a name on it. You can really tailor it to your loved one's liking and make sure it's something they will use. You can even write your own special message in it before sending it and it even comes in a pretty little box. It's perfect for the person who takes notes a lot the old-school way.
Mucca Paper The Malayan Tiger Journal – RM128.00
Happy Hour Beer Box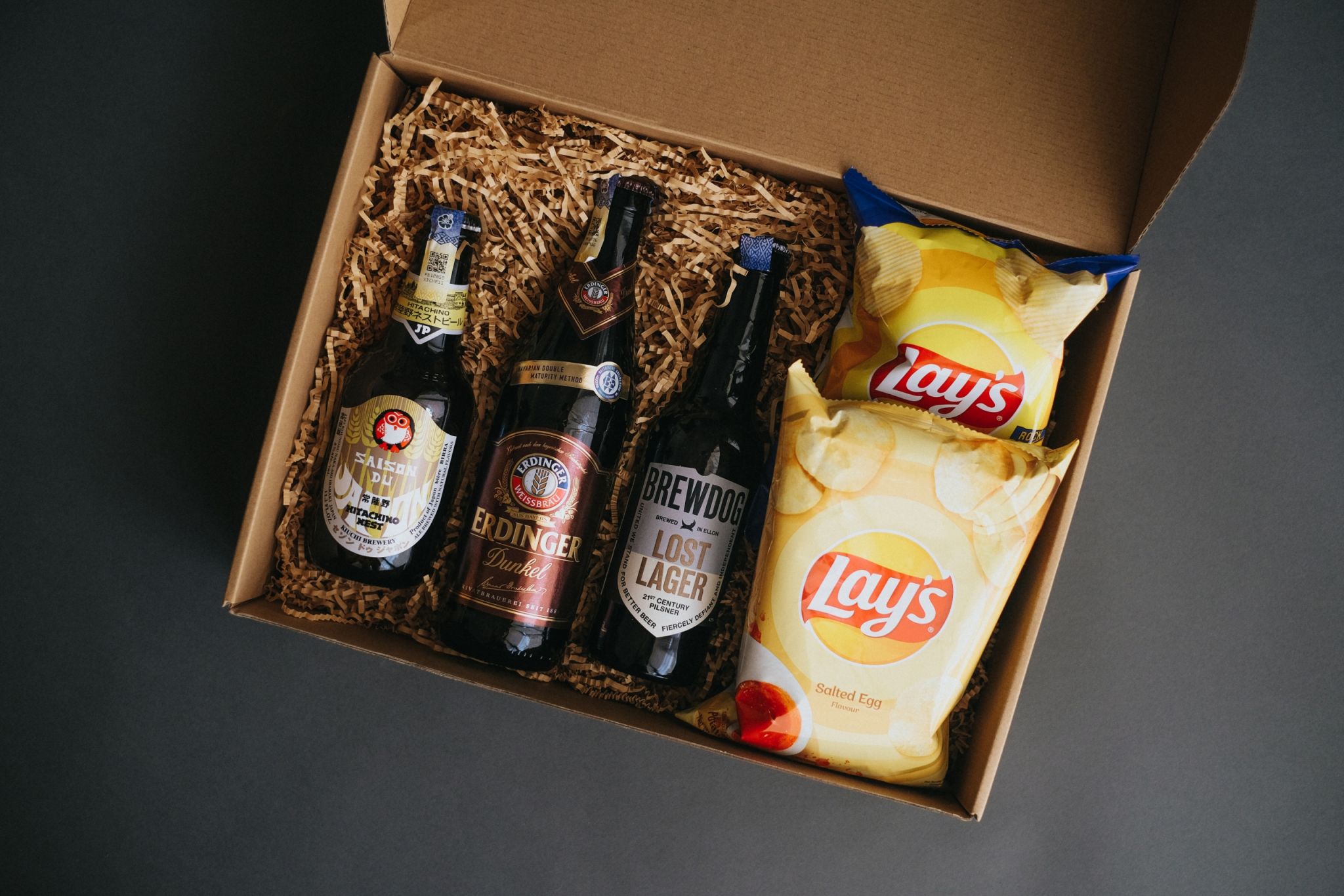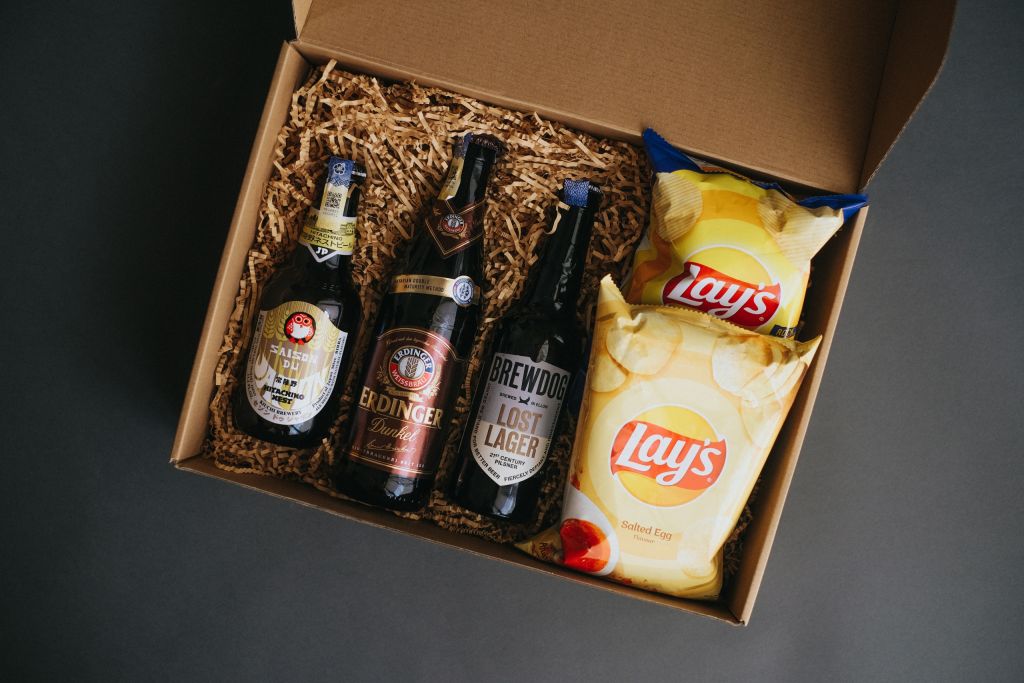 If your friend or family member loves having a good time with a cold one, then this gift box will be the dream birthday gift. The Holiday Tours & Travel Happy Hour Beer Box contains:
Erdinger Weissbier Dark, Germany
Brewdog Lost Lager, Scotland
Hitachino Nest Saison Du Japon, Japan
Classic And Salted Egg Yolk Lays
Each box comes with your own personalised message and is packed nicely, making it a birthday
gift set that you don't have to worry about wrapping.
Holiday Tours & Travel Happy Hour Beer Box – RM209.00
Slim Wallet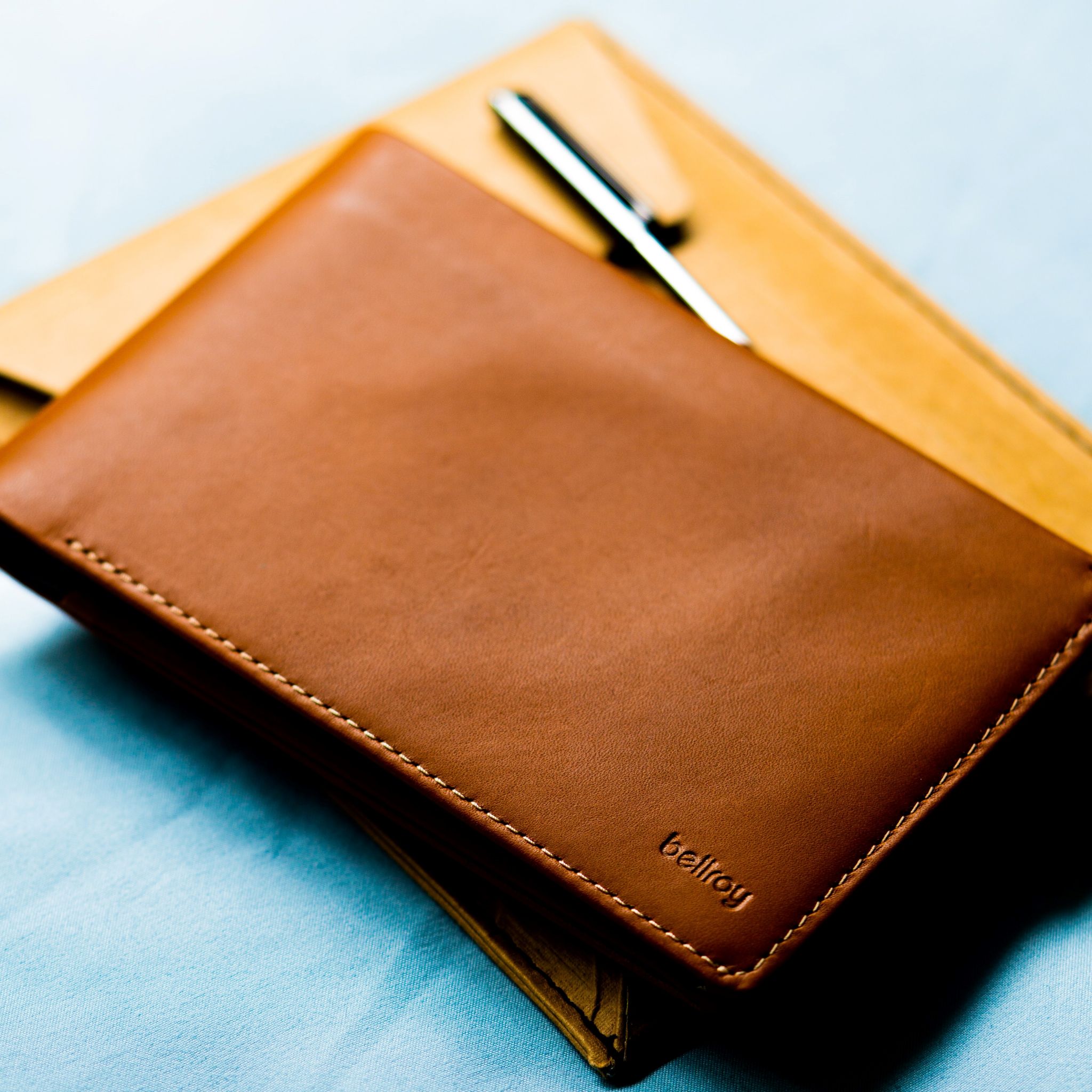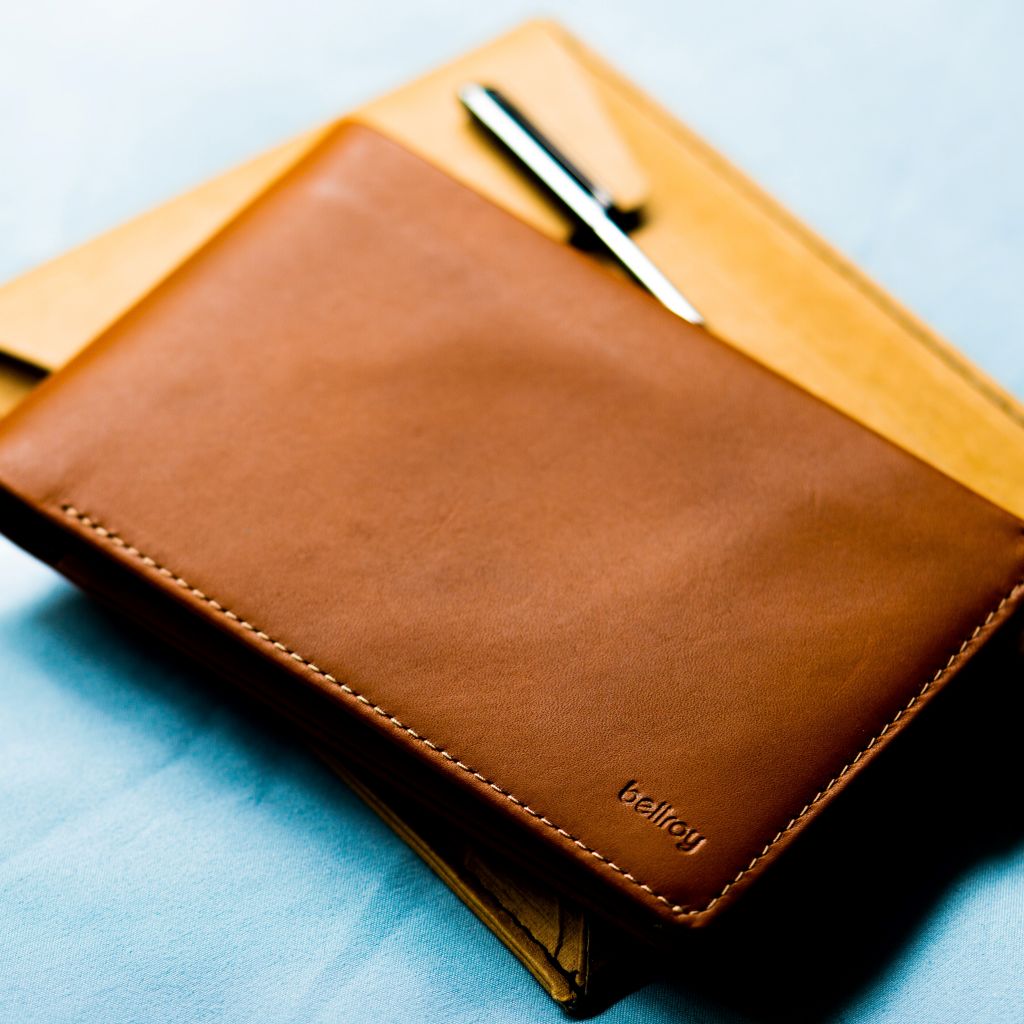 It's the world of QR and card payments to avoid as much contact as possible with cash. This is why wallets don't need to be as thick as they used to be and that's where the slim wallet fits in perfectly as a birthday gift. The Bellroy Micro Sleeve is guaranteed quality and does the trick. It holds your important cards and a little bit of cash as well just in case you are in a pinch. You can even slip in a special heartfelt message into one of the compartments when you give it as a birthday gift!
Bellroy Micro Sleeve – RM279.00
Custom Star Map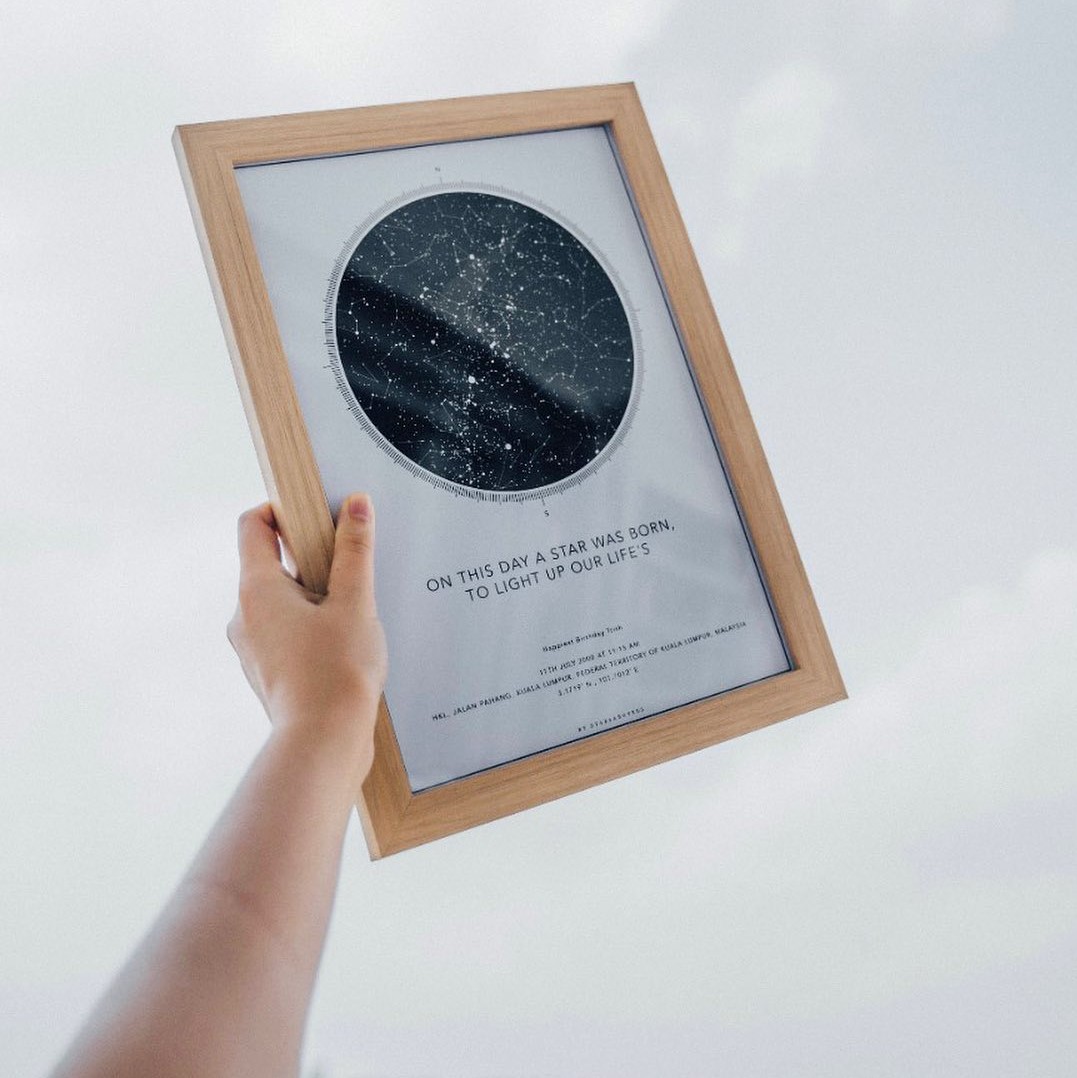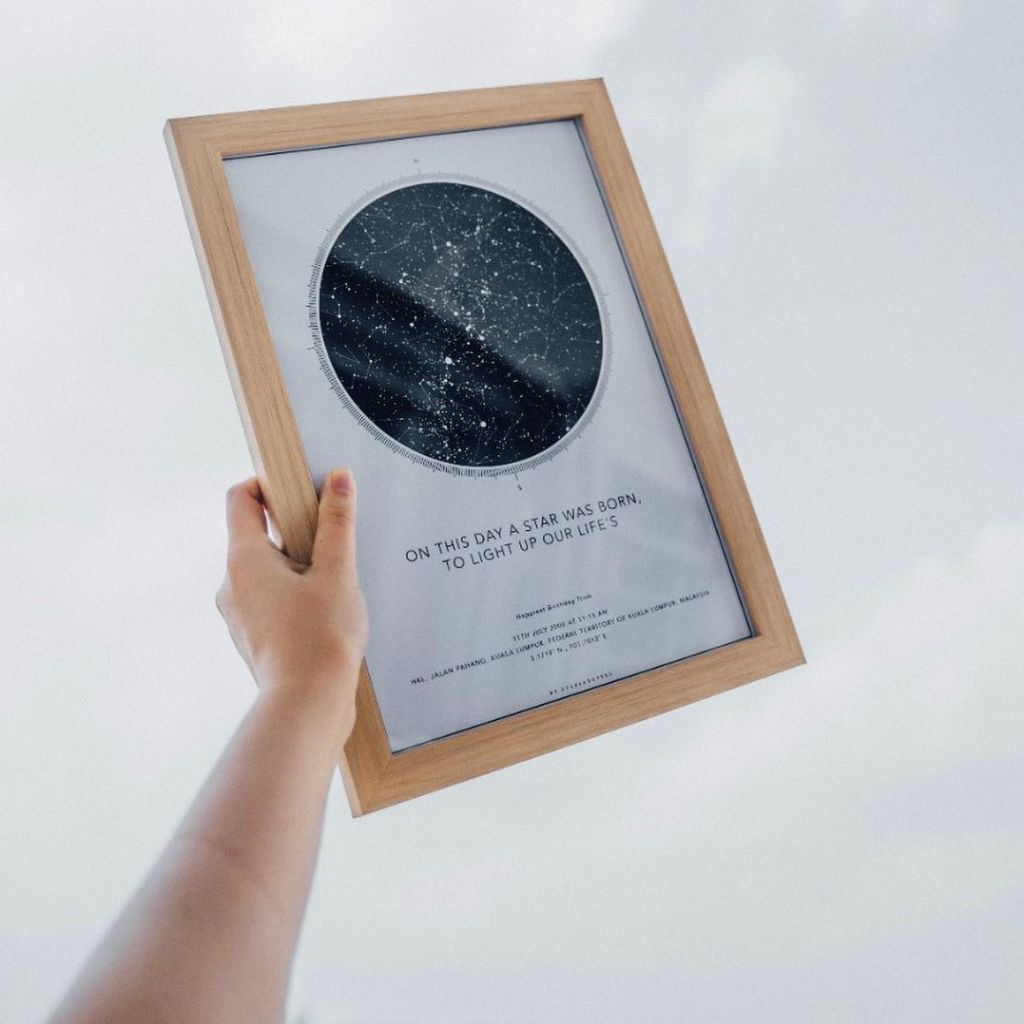 Do you love the person to the moon and back? Would you give the stars to him or her? Now you can and have it framed. Stars Above Us specialises in making custom star maps where you can put in all the details of the special date and person as well as a message and have a star map created for it. It's beautiful aesthetically and it carries meaning, sounds like a winning birthday gift to us.
Stars Above Us Custom Star Map – RM179.00
Korea Box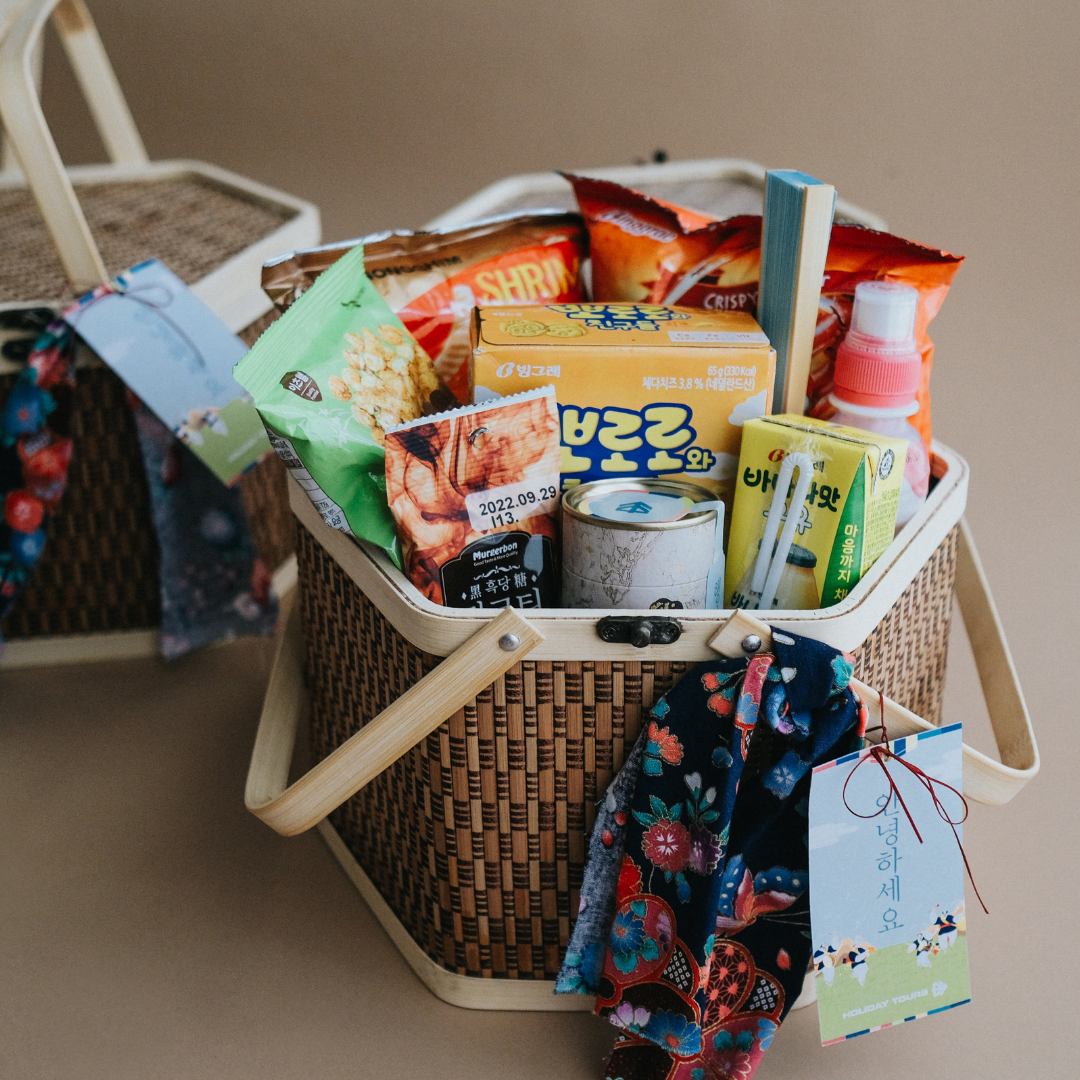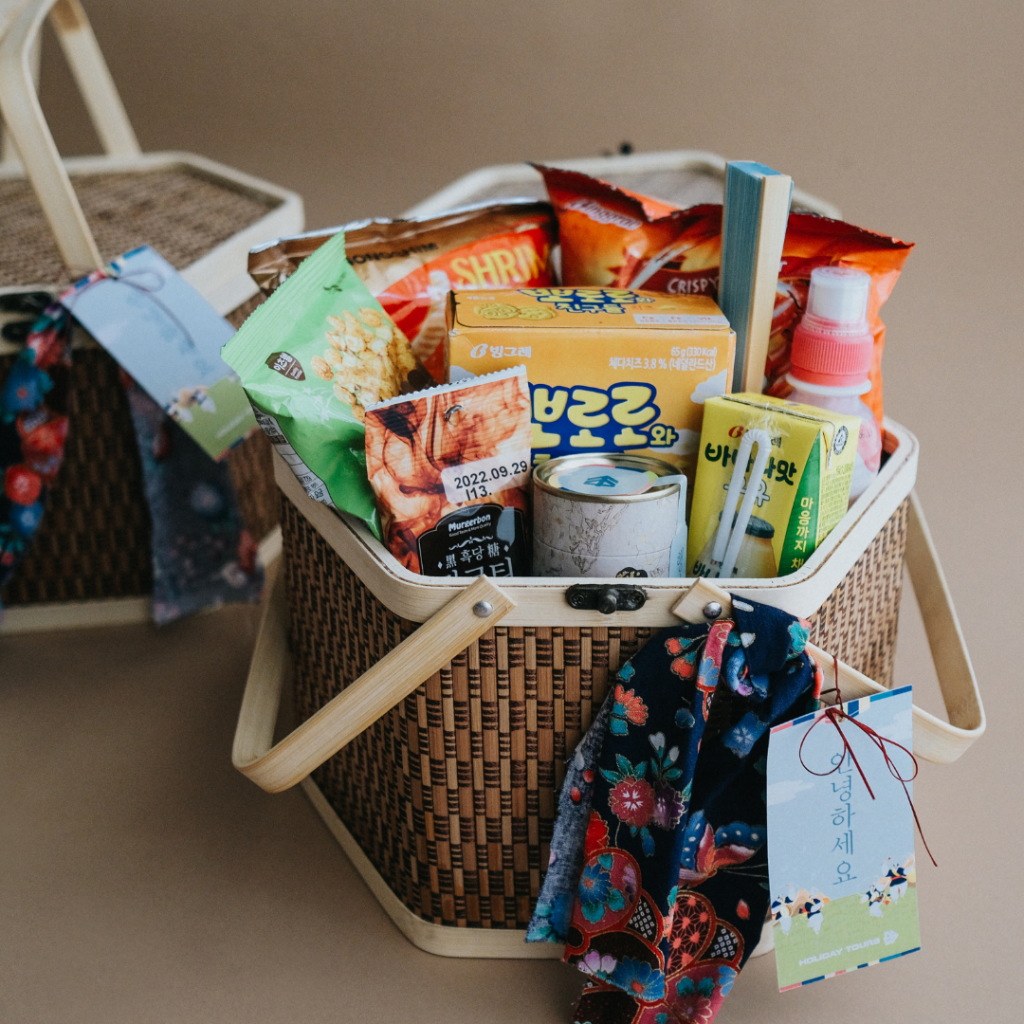 Korean pop culture has been a thing for the longest time, from their music to dramas, especially in Malaysia. If the person you're planning to give the birthday gift to is a fan of all things Korean, then Holiday Tours & Travel's Korea Box is for him or her. Here's what it contains:
Yummy snacks straight from Korea like Binggrae, Mugerbon and Pocket Popcorn
Delicious Korean drinks from classic banana milk to sweet peach juice
Traditional Korean trinkets that make you feel like you're in Korea
It doesn't get more Korean than this and the box comes with your own personalised message as
well. Paired with a good Korean drama and songs playing in the background, this birthday gift will bring Korea straight to him or her.
Holiday Tours & Travel Korea Box – RM189.00
Custom Phone Case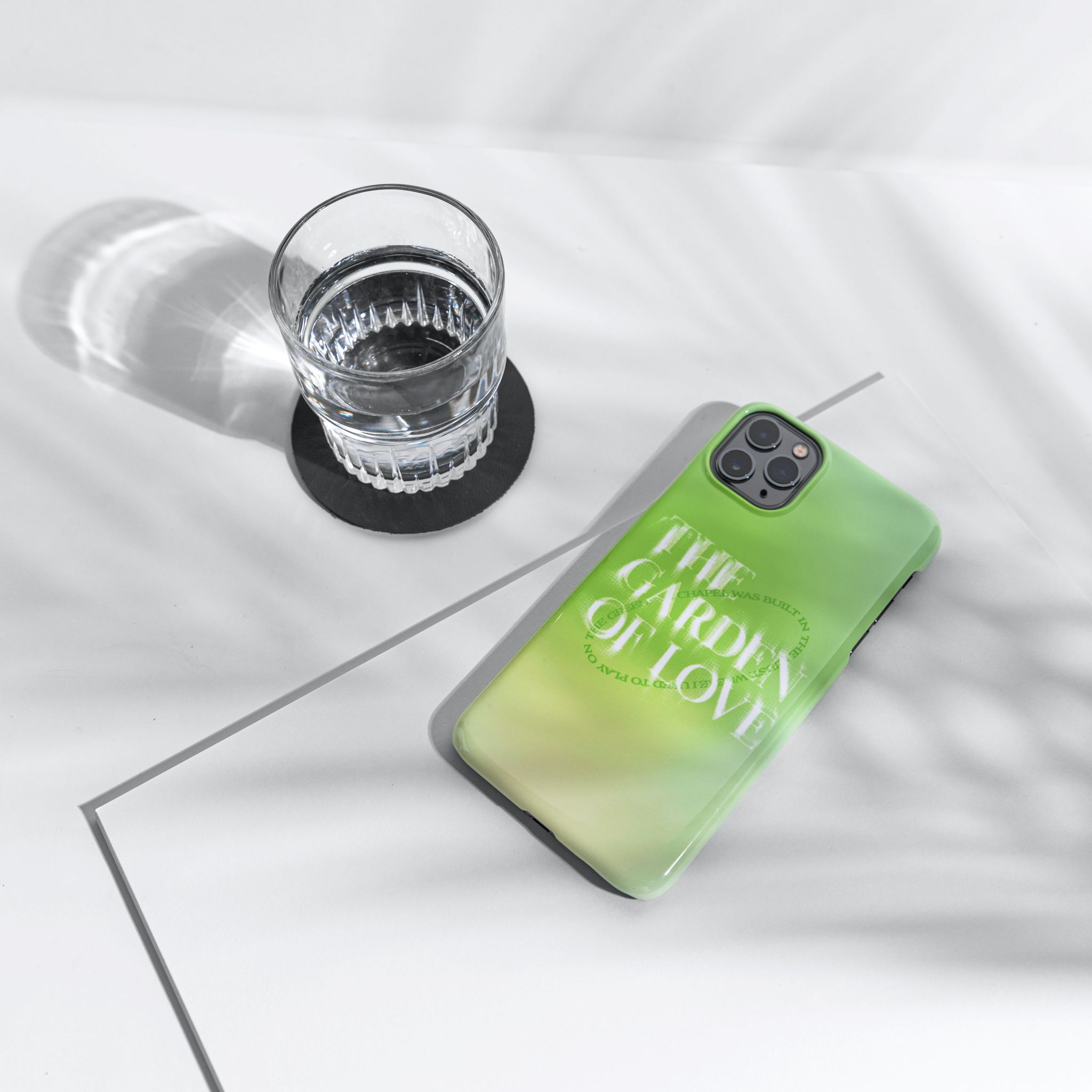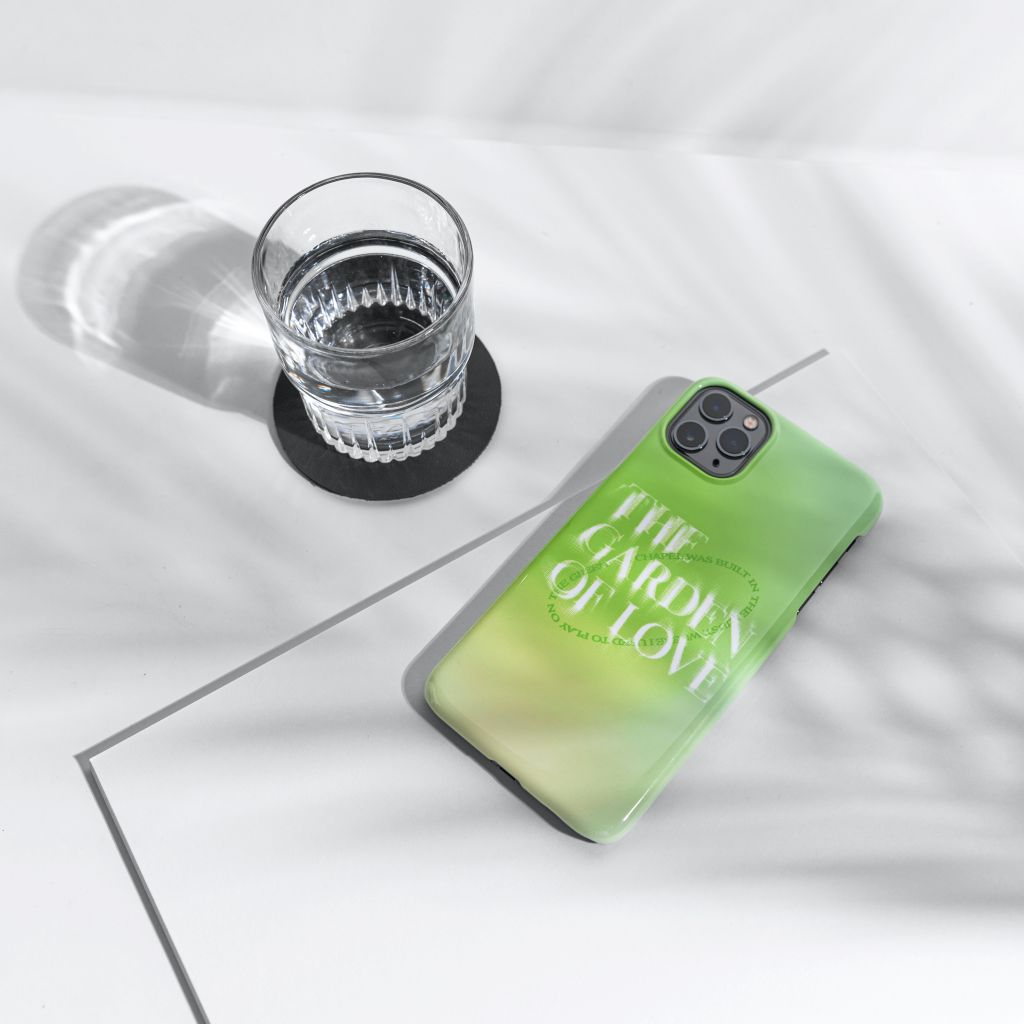 A smartphone these days seems to be an essential for everybody and it's something which you'll carry around with you everywhere, every day and everybody seems to be having just the latest models these days. If you think your loved one would like to stand out, then get them a custom phone case from Custom Case Malaysia where you can put their favourite quote or even a picture of them on the case and they'll remember your gift for as long as they're using their phone.
Custom Phone Case Malaysia – RM25.00
Cutting Board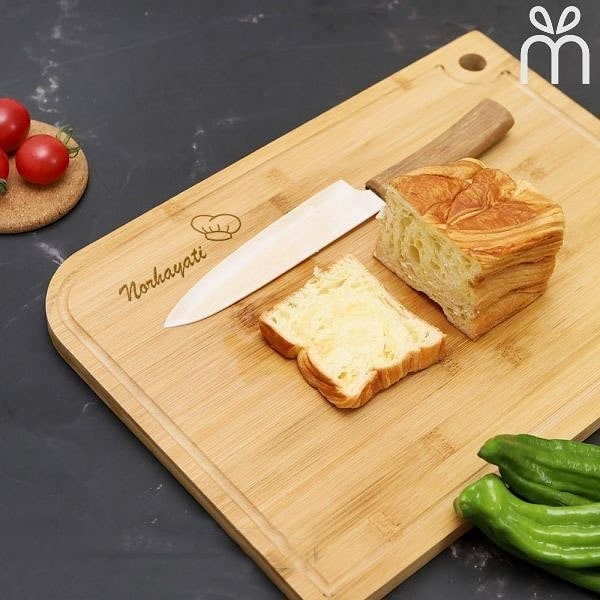 How about a personalised birthday card… sorry we mean, birthday cutting board! For those who are in the kitchen ever so often, a birthday gift in the form of Camdy's Personalized Beech Wood Cutting Board that comes with free engraving for the special person's name or even a message. However, if you think that it won't be to his or her liking, then Camdy has many other unique possible birthday gifts for you to choose from too.
Camdy Personalized Beech Wood Cutting Board – RM60.00
Care Box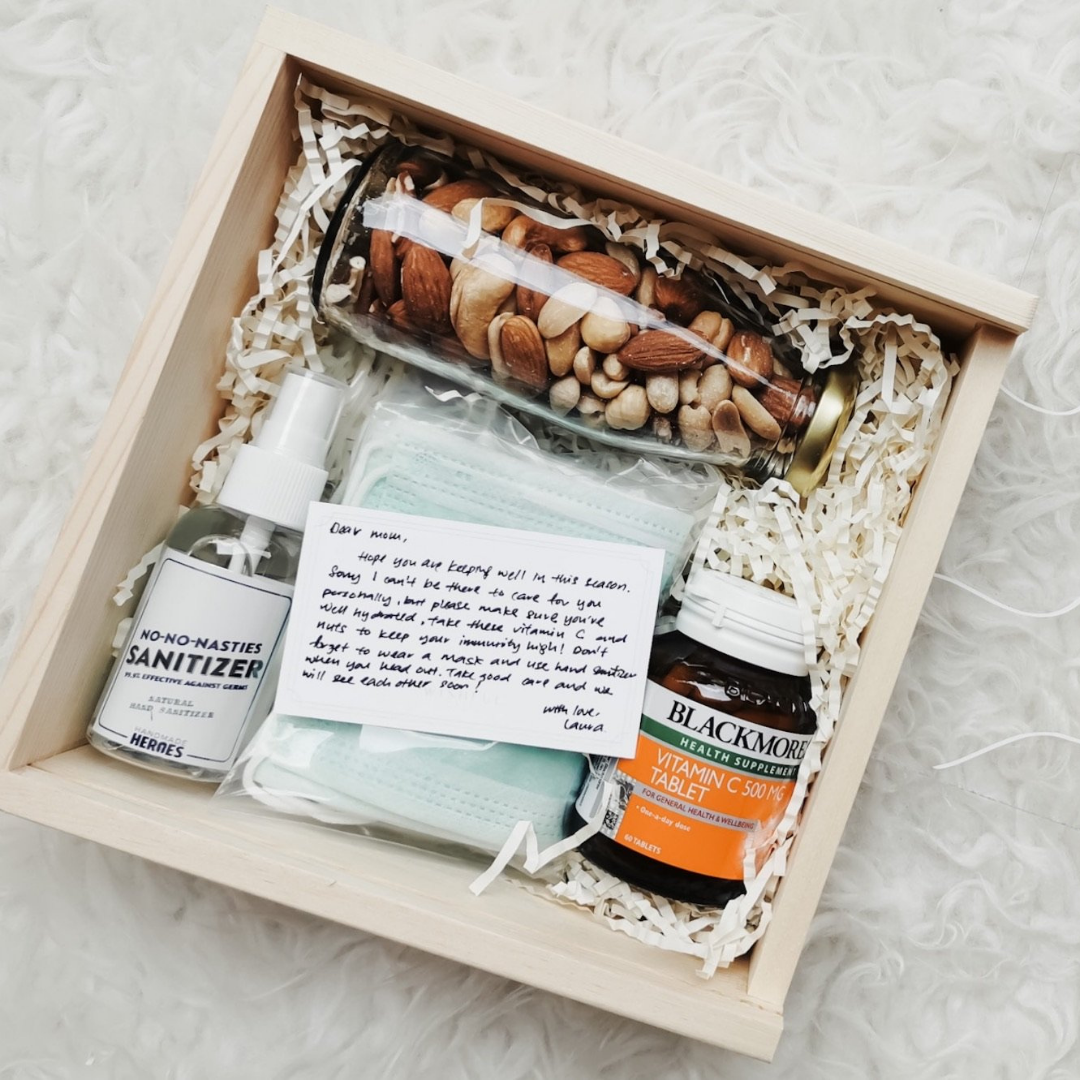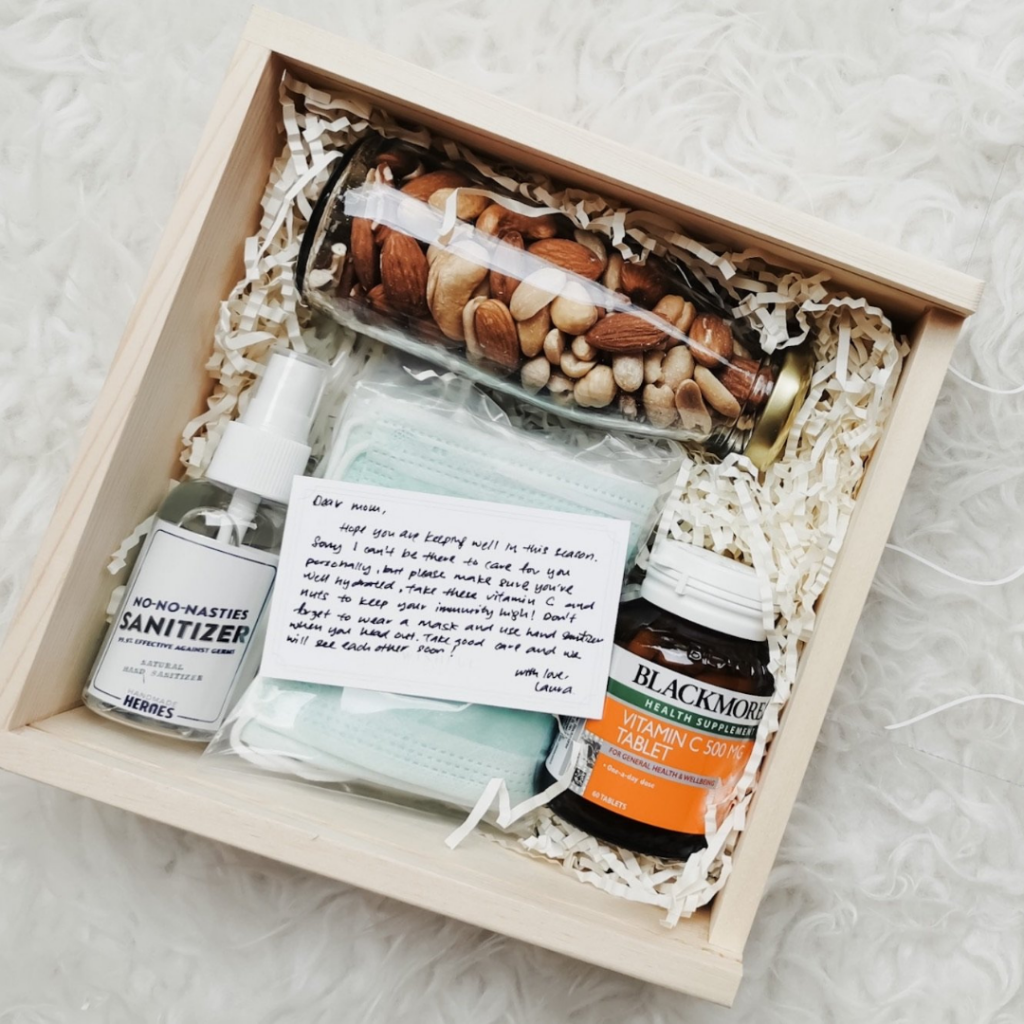 It's normal for somebody to wish the birthday person good health for the year ahead. Holiday Tours & Travel's Care Box packs that wish into a beautiful box with a handwritten card. This is a birthday gift that will definitely be used and is a reminder that health is wealth especially with the current pandemic situation. Here's what is enclosed in the Care Box:
Premium mixed nuts
Blackmore Vitamin C
Handmade Heroes/Ixora prestige hand sanitiser
A set of 3-ply surgical face masks (5 pieces)
This is the perfect birthday gift to show your care for the birthday person and that their well-being
is of utmost importance to you. Nothing defines love stronger than your care for someone.
Holiday Tours & Travel Care Box – RM169.00
Collapsible Cup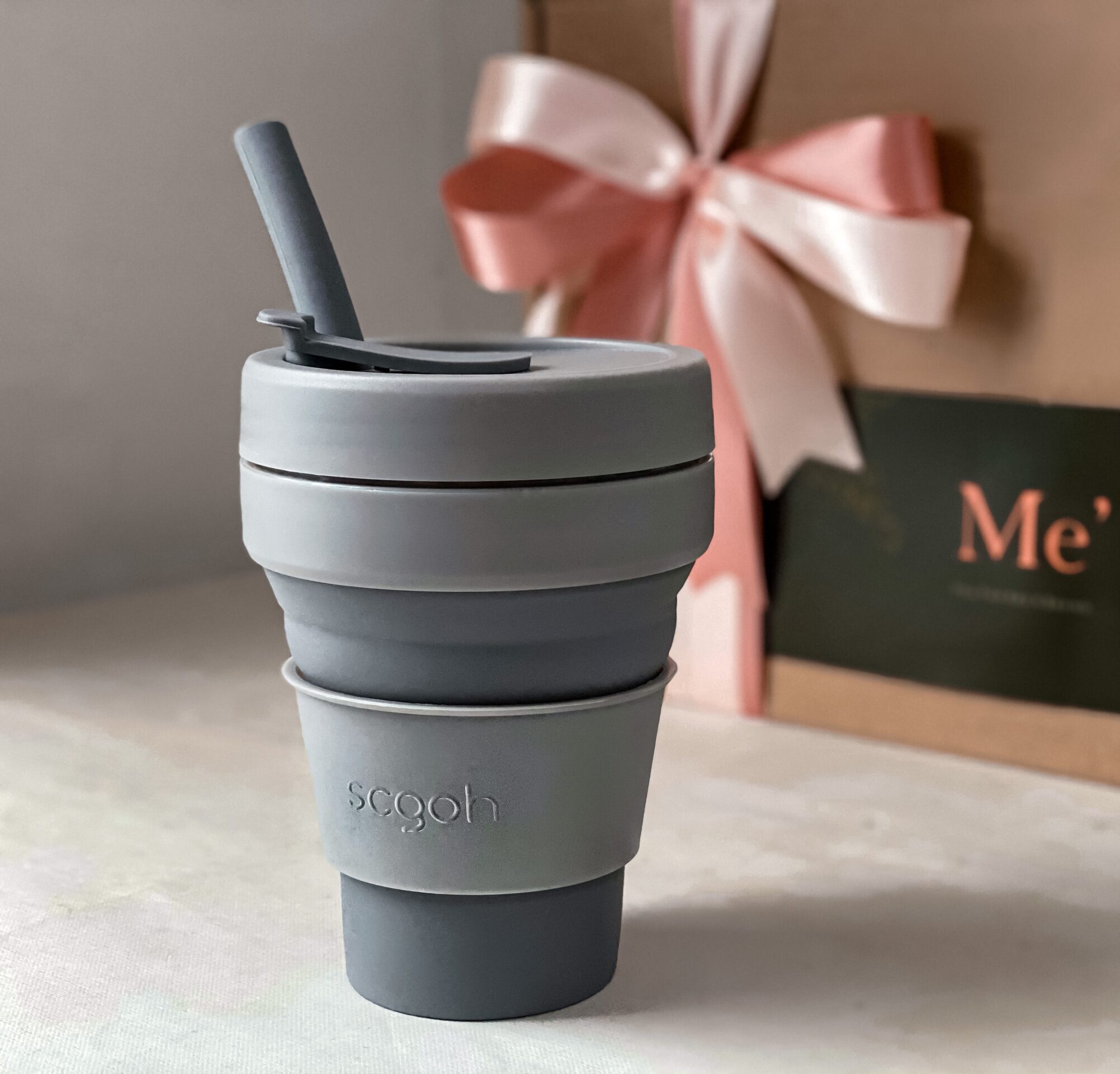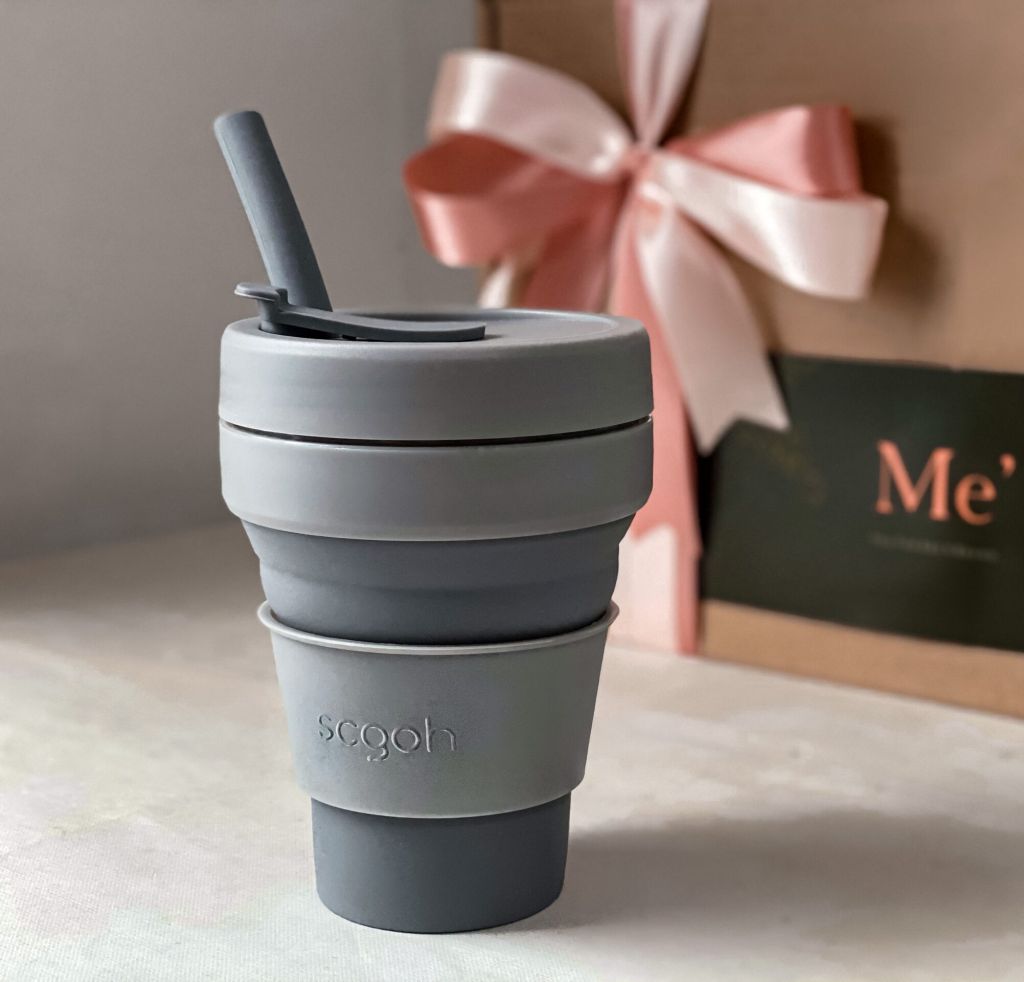 A collapsible cup makes a perfect gift which the birthday person will definitely appreciate. First of all, it's collapsible which means you can easily construct and deconstruct it anywhere at all. It also comes with a straw which is great for smoothies or cold drinks and it's also heat resistant which makes it perfect for holding hot drinks too. The Everyday Men (which can also be given to women!) goes the extra mile and let's you customise the cup by putting a name on it. This birthday gift will make sure nobody ever mixes up cups anymore with the birthday boy or girl.
The Everyday Men Personalised 12oz Collapsible Cup – RM68.90
AirPods Case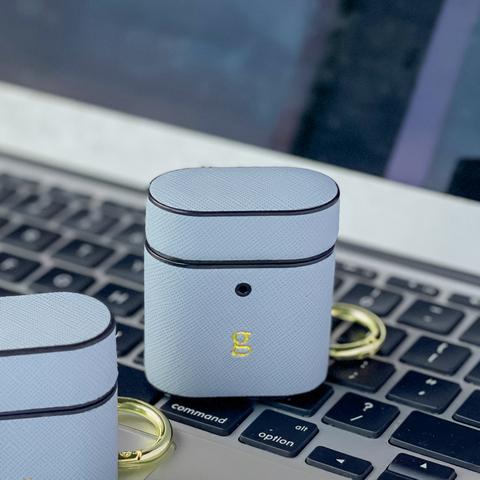 We know that not everybody owns Airpods but if the birthday person uses it every day, then this is one stylish way to encase them. Dainty Co sells the Harper AirPods Case which is customisable with the initials of the receiver. This is a premium-looking case that is handcrafted with genuine calf leather in Mock Croc print alongside a strong polycarbonate frame to protect the AirPods. Now that's what we call a classy way to keep your classy AirPods.
Dainty Co Harper AirPods Case – RM99
A BIRTHDAY GIFT THAT IS PERSONALLY PREPARED AND DELIVERED
A birthday gift is especially hard to think about especially in these times when you're constantly contemplating whether you should go out of your house and be potentially exposed to dangers of the virus. At the same time, you'd think it's worth it because you want to make your gifts as personal as possible to show your honest care towards the birthday person.
That's why Holiday Tours & Travel takes care of all those problems for you from having the birthday gift available for online purchase as well as making it customisable with a personal message to delivering it straight to the birthday person with no trouble at all. We believe every birthday gift shouldn't lose its touch of personalisation even in the current situation that we're living in.
MAke your family member's or friend's birthday wish come true by sending them the perfect personalised BIRTHDAY GIFT