As the world's population continues to age, many seniors are taking advantage of their golden years to travel and explore the world. With retirement on the cards after decades of working, many seniors are keen to take their much-needed holidays. Despite their age, the words 'retirees' or 'seniors' bring a lot of misconceptions – that they are too fragile to travel, that they require only 'slow' and 'easy' holidays.
On the contrary, many still carry a lot of wanderlust and vitality to explore this wonderful planet. Perhaps their only requirement is that they would like to travel with the comfort catered to by hotels for seniors.
Moreover, travelling in old age has numerous benefits such as improving overall well-being, boosting cognitive function, and promoting social interactions. Seniors who travel can also gain new experiences, learn about different cultures, and create meaningful memories with loved ones.
Thankfully, the travel industry is becoming more accommodating to seniors. Many hotels are now offering senior-friendly amenities such as grab bars, non-slip floors, and wheelchair accessibility. There are also hotels that offer leisure activities tailored to seniors such as gentle yoga classes, tai chi, and walking tours. Furthermore, seniors can take advantage of airlines, hotels, and travel agent discounts.
There are also travel agencies that specialize in planning senior-friendly vacations, ensuring that seniors can travel safely and comfortably to their dream destinations.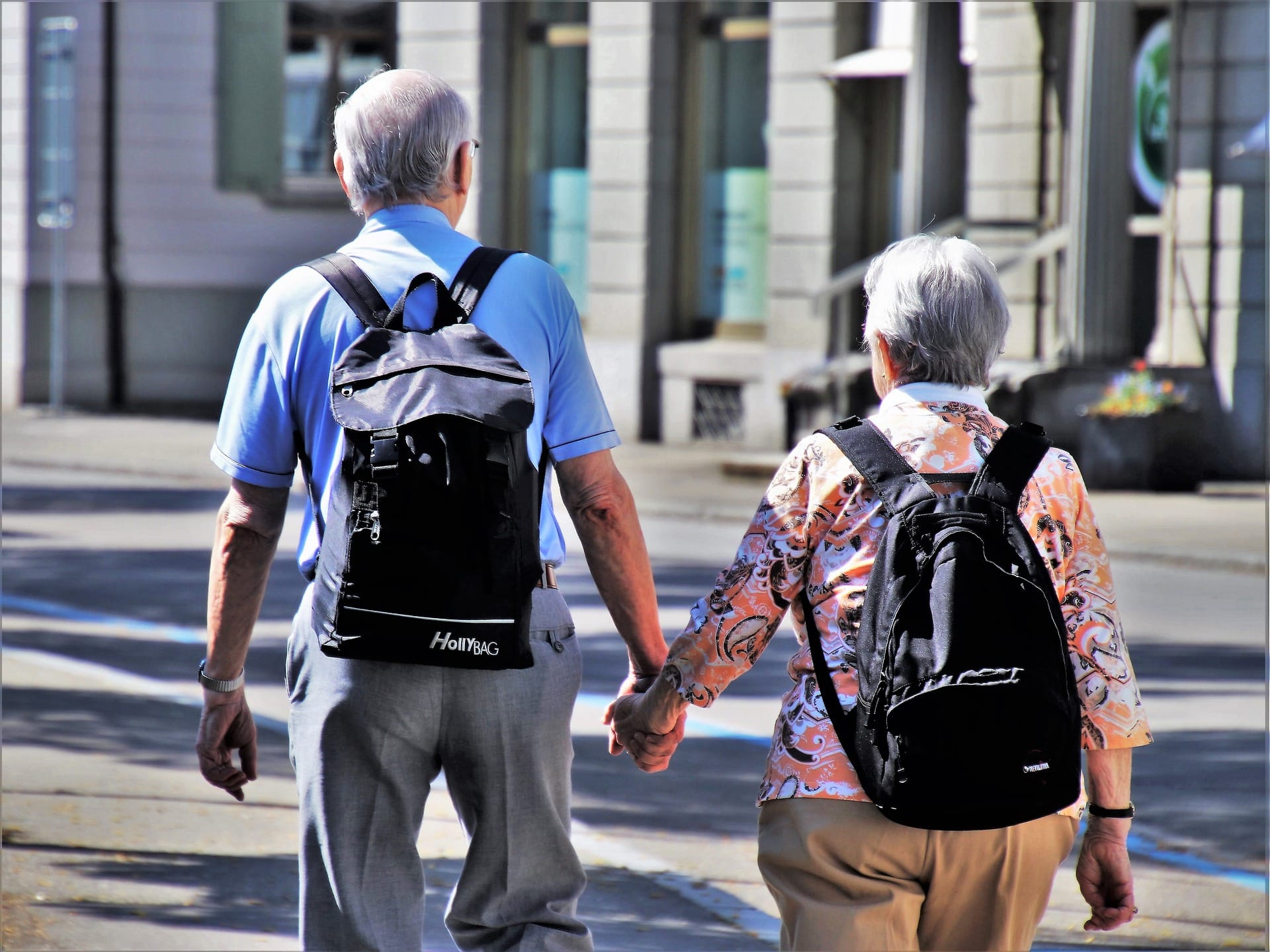 Nevertheless, there are many seniors who would want to participate in trips catering to all ages. There are some accommodation requirements older travellers would need to look out for when it comes to travelling. If you or your loved ones are travelling – either by themselves or in mixed age groups (particularly with multi-generational family trips), here are some things to look out for when it comes to picking out your accommodation.
1. NOTE THEIR NEEDS
The first stage of planning is to determine the kinds of support and amenities for senior travellers would need throughout their holiday. Accommodation is a significant consideration as how they restore their energy and rest after big days of exploring would be essential. This would also help pinpoint the types of assistance they would need or should they require special circumstances. For example, this would mean determining their mobility and accessibility, such as do they need to be on the ground floor or require wheelchair accessibility.
What about their hearing and sight? This would also be particularly for those who may be visually or hearing-impaired. And finally, listing out their dietary and medical needs.
It's important to list out all of these needs in advance so that appropriate accommodations can be made. By making a list of these needs and requirements beforehand, it becomes easier to find appropriate accommodation and make any necessary arrangements. Providing adequate support and amenities ensures that senior travellers can relax, recharge, and fully enjoy their holiday experience. It also gives their loved ones peace of mind, knowing their senior family members are well cared for.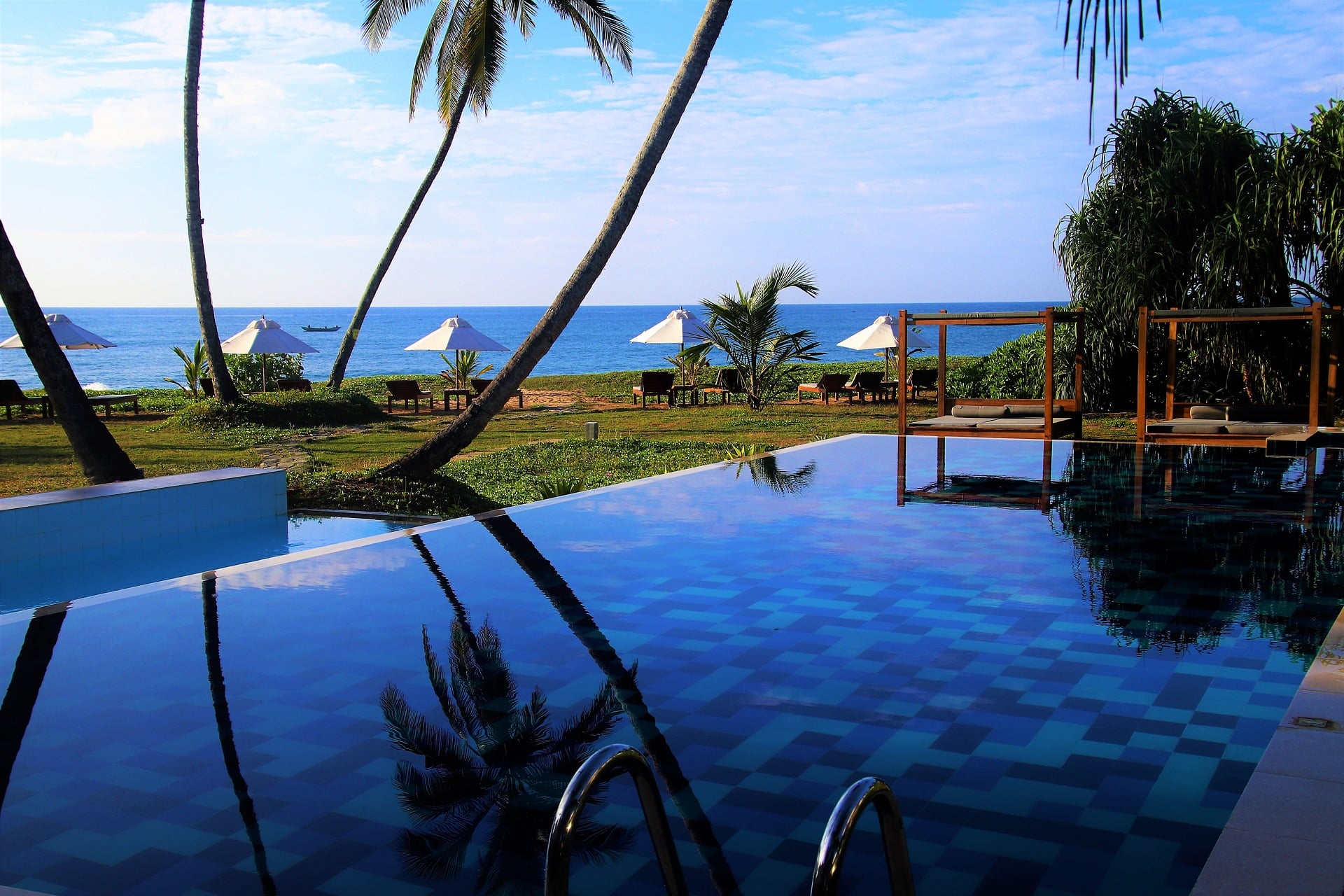 2. LOCATION FOR SENIOR-FRIENDLY HOTELS
The right location is truly all you need to ensure that the accommodation of your choice on your holiday is the right one for you. When choosing a location for senior-friendly hotels, it's important to consider a few factors. Firstly, the location should strike a balance between being central enough to provide easy access to main attractions and being far enough from the hustle and bustle of the city to provide a peaceful and quiet environment.
Other things to consider, is how walkable the location is to the main attractions. If the travellers are happy to walk (it would be a pleasant form of exercise), perhaps they could make use of the chance to get their legs moving to explore. If they're not within walking distance of their accommodation, accessibility to transportation that will get them to where they need to go would also need to be taken into consideration.
Of course, it would depend on where the destination is, whether it is a city or small town, or by the beach or deep in nature surrounded by mountains. With that, considerations would also extend to the provision of secure parking spots, as most senior travellers would opt to get around with a car, particularly those who would prefer to get around themselves.
Ultimately, the location of the hotel should cater to the specific needs and preferences of senior travellers, providing a safe and comfortable base from which they can explore and enjoy their holiday. By taking into account factors such as accessibility, transportation options, and proximity to main attractions, travellers can ensure that they choose a senior-friendly hotel that is perfectly suited to their needs.
3. NOISE-FREE SURROUNDINGS
The location of the hotel plays a crucial role in ensuring a peaceful and comfortable stay. Therefore, it is important to consider the noise levels of the hotel surroundings. As seniors tend to be more sensitive to loud noises it would be important to ensure that the location of the hotel is away from loud raucous areas such as a bustling bar and restaurant street prone to a street party, or a children's playground.
Understandably it would be difficult to find a hotel that is accessible within a city but is not subject to the loud honking noises of a city (traffic noises like car horns or sirens). The solution would mostly be senior-friendly hotels, likely facing an alley away from the main highways or roads. This could mean that hotels located slightly further away from the city centre may be preferred by senior travellers seeking a more tranquil experience. By considering noise-free surroundings, seniors can enjoy a relaxing and peaceful stay in their chosen hotel.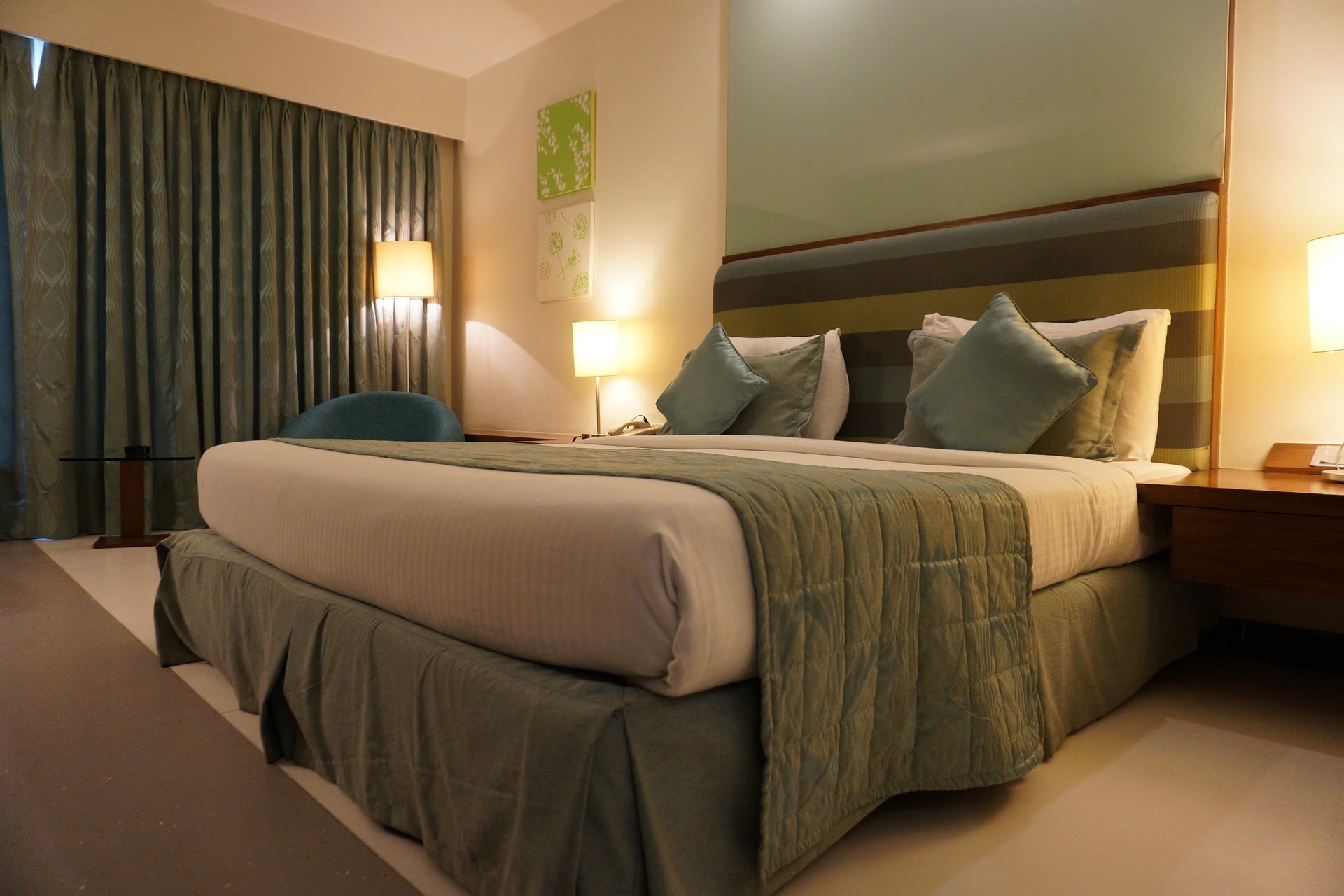 4. ACCESSIBILITY & AMENITIES
Now that location is sorted, getting in and out of the hotel and the guest rooms are the next thing to consider. For some travellers, wheelchair accessibility is absolutely required. Or if they are not wheelchair bound, many would prefer to be on the ground floor to not climb stairs. If there are no rooms available on the ground floor, ensure that the accommodation has an elevator installed as stairs are usually inaccessible to seniors.
Hotel rooms also would need to be equipped with safety bars and non-stick mats in the bathrooms to avoid accidents. It would be preferable to ensure that the rooms are spacious with light furniture that can be easily moved around. Bedding and mattresses would need to be of high quality to provide senior travellers with good-quality sleep.
Other amenities to look out for in hotels would be their preparedness for medical emergencies and good customer service. This would include ensuring that there are no long queues (for checking in and checking out) where they are required to stand around and wait on their feet for too long or any additional complications and forms which may add to their confusion. An example of something that would not be senior-friendly is requiring guests to check in and check out online using a QR code.
Another bonus is if the hotel has a dedicated staff or number to call that guests can contact in case they were to encounter any problems.
It's also important to note that good customer service is key to making senior travellers feel comfortable and valued. This includes staff who are patient, attentive and understanding of the needs and concerns of older guests. Additionally, having staff who are trained in first aid and CPR can provide peace of mind in case of a medical emergency.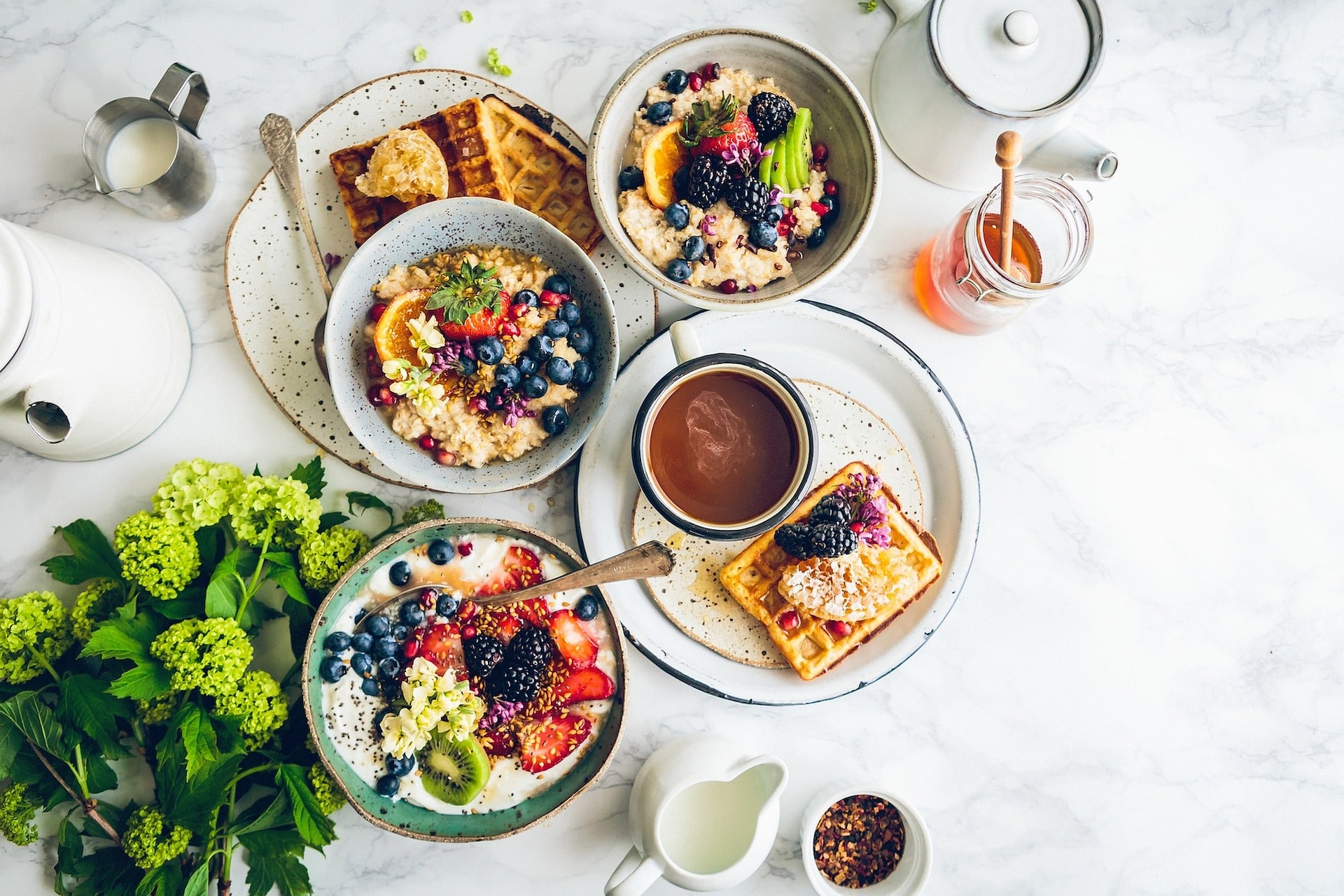 5. DIETARY REQUIREMENTS & FACILITIES
Having a variety of meal options that cater to different dietary requirements is crucial for senior travellers. Most accommodations would also provide meals at the guests' convenience – particularly breakfast. With that, senior travellers would prefer healthy options in their menu, as well as the option to cater to a variety of dietary needs. This would include those who are concerned with their heart health, diabetic-friendly diets and lots of fresh produce.
For senior travellers, access to suitable facilities can make all the difference when it comes to a comfortable and fulfilling travel experience. In addition to meal options, there are a number of other facilities that hotels can offer to cater to seniors' unique needs. For example, a spa or fitness centre can help promote physical health and well-being, while also providing a space for seniors to relax and unwind. Laundry services can also be a major convenience for those who are staying for an extended period, allowing them to pack lighter and enjoy a greater sense of ease during their stay.
Laundry services can also be a major convenience for those who are staying for an extended period, allowing them to pack lighter and enjoy a greater sense of ease during their stay. In addition, hotels that offer quality room service can be particularly appealing to senior travellers who may prefer to dine in the comfort of their own rooms. This can be especially helpful for those who may have mobility or accessibility issues, as it eliminates the need to navigate unfamiliar surroundings in search of a suitable dining option.
Having a range of amenities and conveniences can greatly enhance the senior travel experience and make their stay more comfortable and enjoyable.
6. DISCOUNTS FOR LONG-TERM STAYS
Finally, the senior traveller market is a segment that tends to opt for long-term stays. This is largely because they can afford to go away for a long period. On top of that, if they are going to make the journey, they would like to make it worth their while, as well as take their time to determine the pace of their holiday. Gone are the days of jet-setting and packing the days with activity – some days, a day dedicated to unwinding and just kicking back would be the ideal vacation as well.
With that, encouraging long-term stays might work out better for both the hotel and the guests – it would give the senior travellers a chance to settle in and enjoy what the destination has to offer, and the hotel to also cater to a segment of the market that is often overlooked. It's assumed that this target market is often demanding and difficult to service. However, elderly travellers have very specific needs that once met, are perfectly amenable to services provided that are comfortable, without having to be luxurious or extravagant.
Booking hotels for seniors involves more than just searching for a place to stay. It requires thoughtful consideration of their unique needs, from location and noise levels to accessibility and amenities. Seniors have unique needs that should be taken into account and it's also important to look for hotels that offer amenities that cater to seniors.
With proper planning, seniors can enjoy a comfortable and stress-free stay, while hotels can tap into a market that offers long-term benefits. By following the guidelines outlined in this guide, seniors and their loved ones can confidently book hotels that cater to their needs and provide a fulfilling travel experience.
Looking to Kick off your travels after a lifetime of work? Let us help!
You may also be interested in: