Immerse yourself in the ultimate adventure as you explore gastronomic delights in Western Australia. This a haven for food enthusiasts. Nestled amidst breathtaking natural landscapes, this region boasts unparalleled biological diversity, making it a dream destination for those seeking delectable culinary experiences. With nine distinct wine-producing areas, fine wine is easily found alongside ur-fresh seafood, great bush tucker and rare black truffles.
Every bite of Western Australia food is a revelation of flavours. Indulge in the finest eateries that dot the landscape, where talented chefs transform these local ingredients into culinary masterpieces that will leave your taste buds in awe. So pack your appetite and prepare to embark on an extraordinary journey where every meal is outstanding, and every sip is a toast to Western Australia's gastronomic delights. Let the state's rich bounty ignite your senses and create memories that will linger on your palate forever.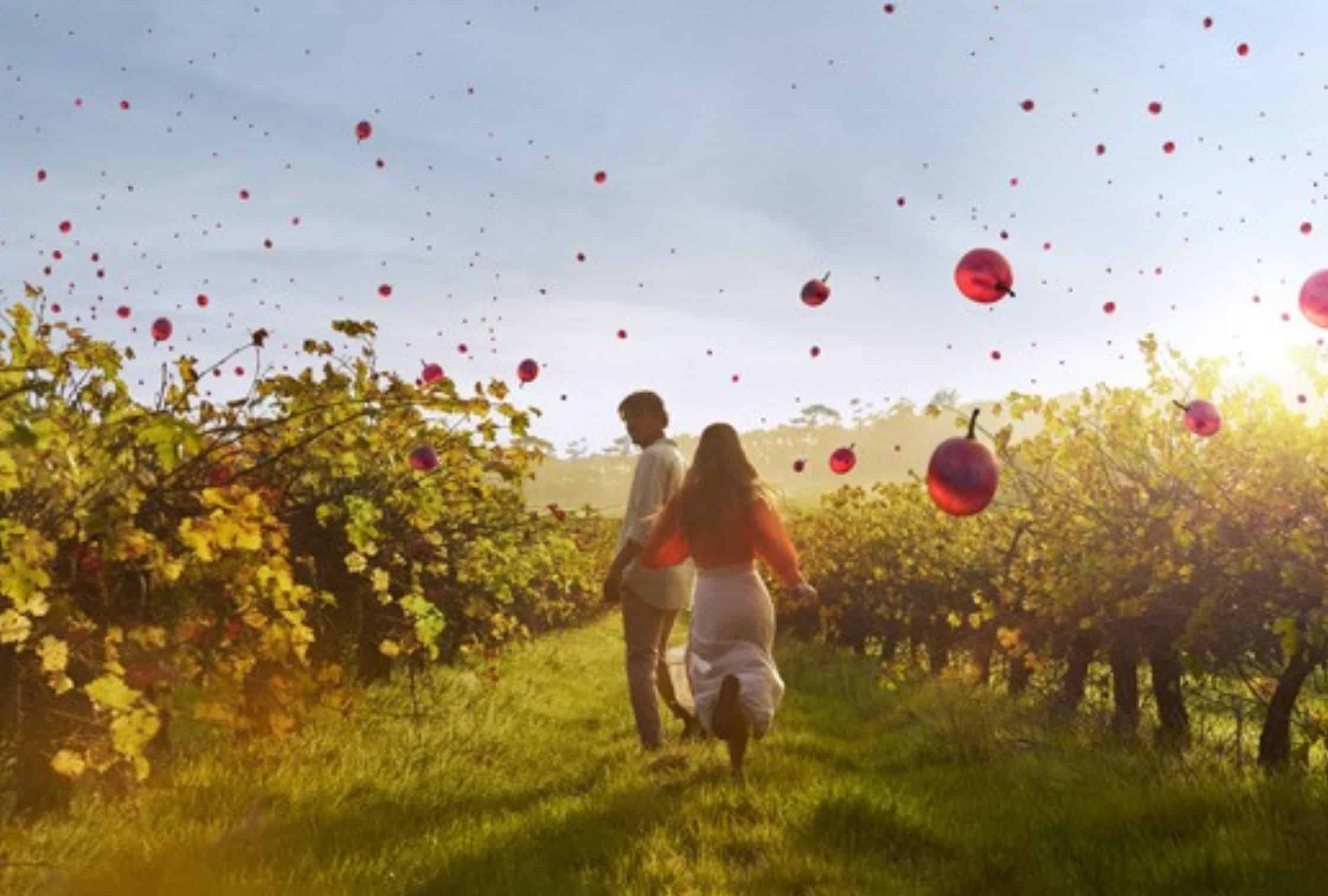 gastronomic Delights in western Australia
Western Australia food: Seafood
With over 20,000 kilometres of coastline, culinary delights in Western Australia clearly include premium, sublime seafood. This is the place for the finest sea delicacies, including the freshest seafood and freshwater fish. Do try the famous Geraldton rock lobster, Southwest marron, yabby and trout, Northwest barramundi, Exmouth prawns, Rottnest scallops, Mandurah crabs, Albany oysters and Broome pearl meat.
Besides heading to one of many fine Western Australian eateries specialising in sea delicacies, you can also get your hands dirty in the natural environment that produces such top-quality seafood. Here are a few not-to-be-missed seafood experiences.
Western Australia Food Guide: Seafood
Madalena's Bar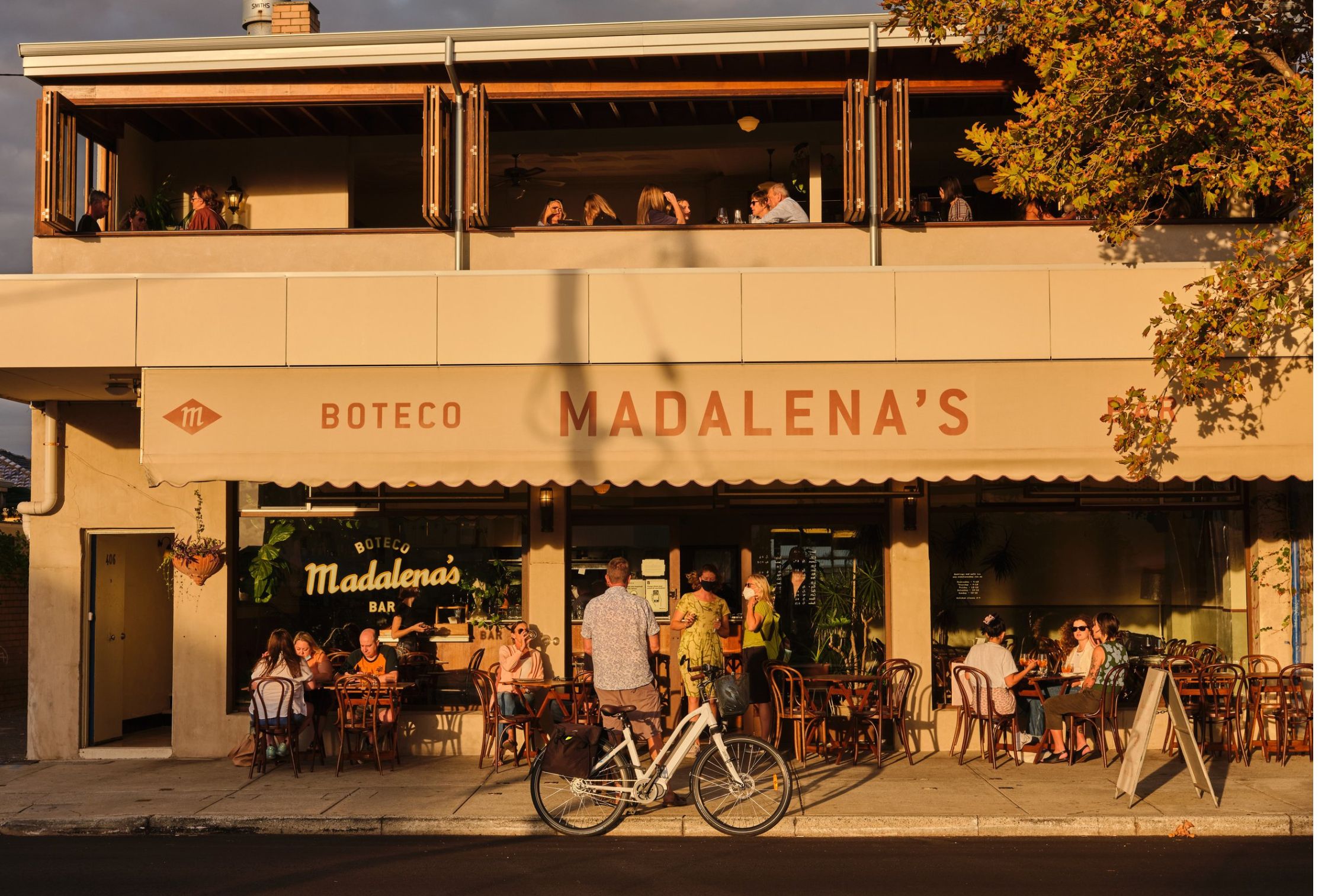 Fishing is a big part of Fremantle's history ('Freo' to the locals). The Fremantle Fishing Boat Harbour has life-sized bronze sculptures and the names of over 600 fishermen who pioneered the industry. There are many iconic restaurants in the Harbour, and all offer uber-fresh seafood delicacies. Madalena is an informal bistro in South Freemantle. It features sharing plates of Western Australian sustainable practice seafood, such as Albany sardines and octopus, and locally-grown seasonal produce. Pair your meal with natural wines, craft beers and vermouths.
Squid Lips Margaret River
Squid Lips on Bussell Highway is the place to go for fish and chips that have been taken to the next level. The menu also features all things squid and local fish. Besides fish and chips, try the chilli squid wrap and tempura prawns. Keep some stomach space to end this hearty meal with pineapple fritters or fried mini-Mars bars.
Lombadina Mud Crabbing Tour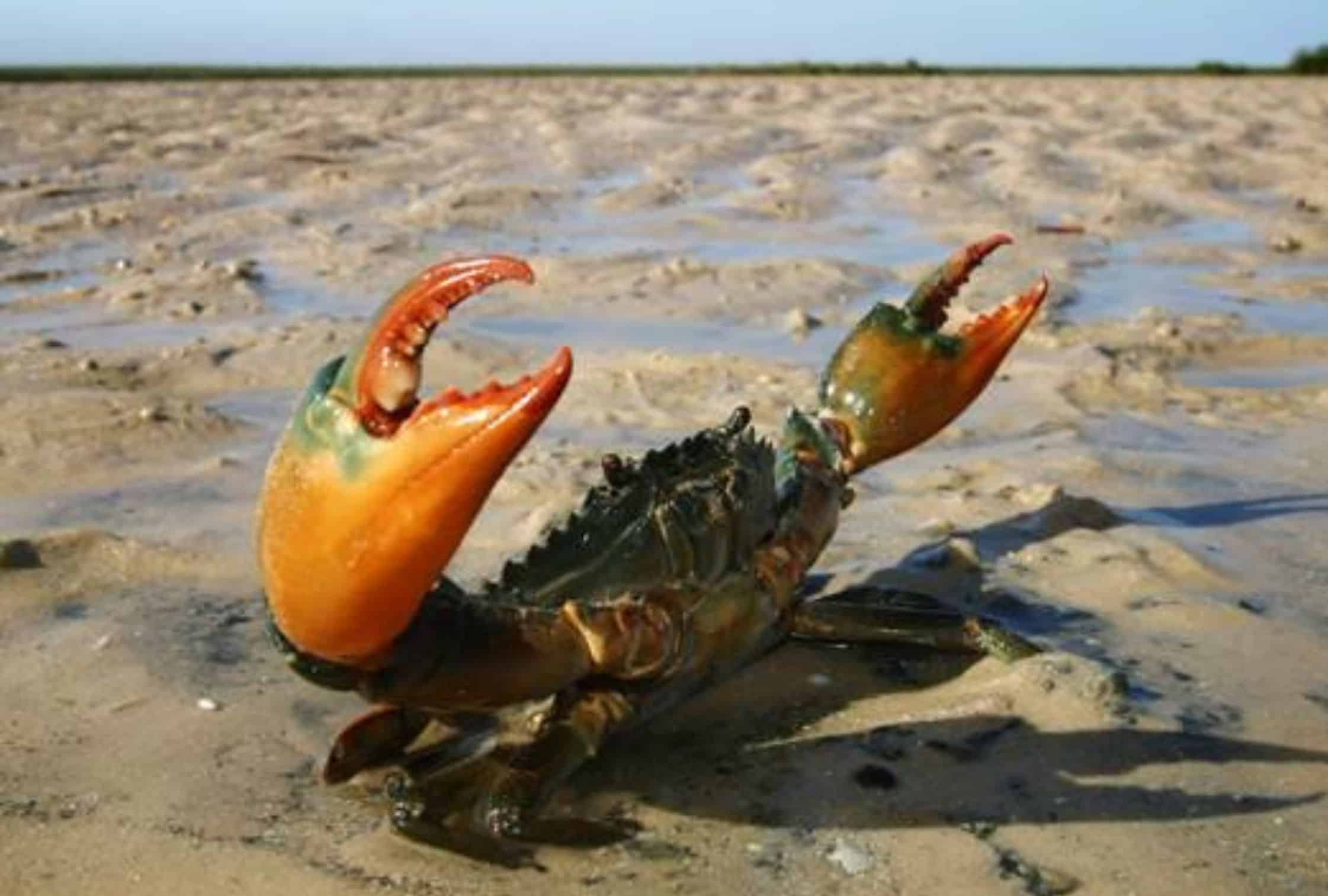 This is where you can learn about how the Aboriginals hunted in creeks. Then test your skills by catching a mud crab. Then enjoy a freshly cooked feast of fresh crab, salad and Lombadina bread. Lombadina Tours offers five-hour mud crabbing tours in the Dampier Peninsula in Western Australia's northwest.
Rottnest Cruises
Why not pair a luxury gourmet cruise with the rock lobster you caught? This lobster, cooked by the onboard chef, is part of a five or seven-course deluxe seafood banquet. To work up an appetite, you can dive off the ship's bow and swim in the crystal waters before heading back up to look for dolphins.
culinary delights in Western Australia: Truffles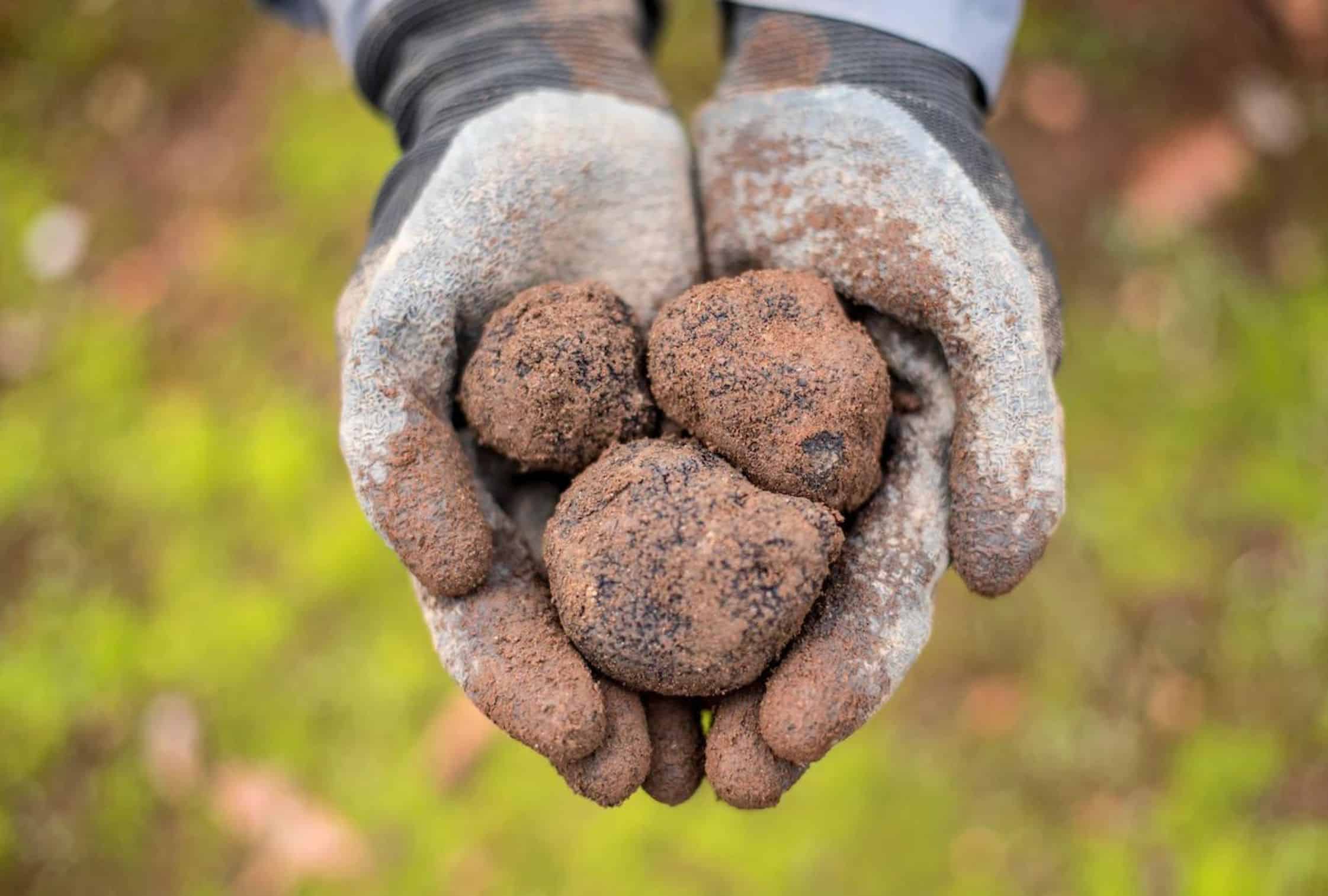 Just over three hours from Perth, Manjimup and Pemberton, collectively known as the Southern Forests region, are the preeminent producer of black truffles in the southern hemisphere. This region, which produces 80% of the nation's truffles, is known as the state's food bowl.
Black truffles are best understood as underground mushrooms. They are available seasonally and are typically used in fine dining. There are many chefs and restaurants in Perth that showcase truffles in season. Look for truffled croque-monsieur, truffle toasts with fresh seafood or truffle Pies. You may even find truffle soups or infusions.
Western Australia Food Guide: Truffles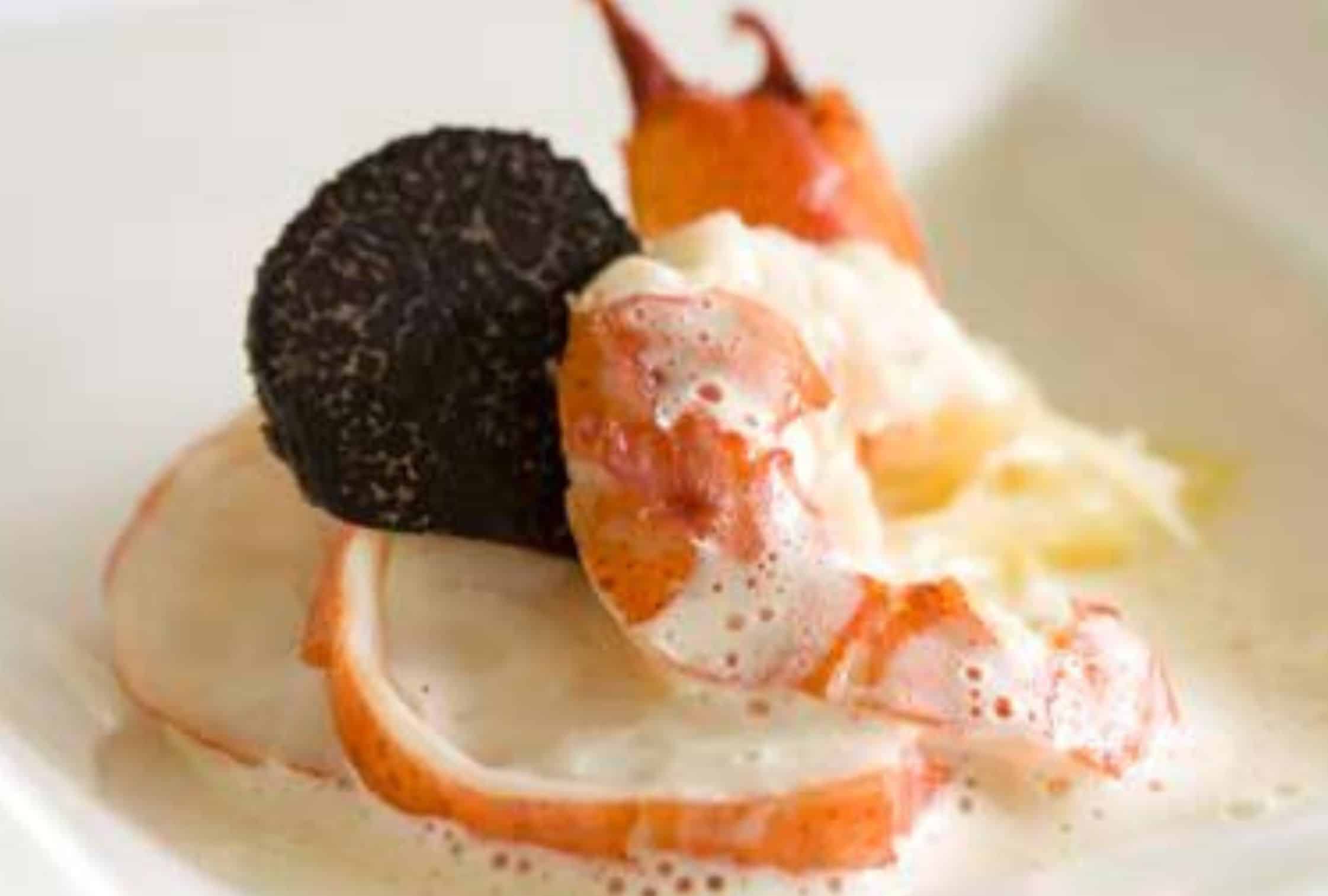 The WA Good Food Guide's Annual Truffle Unearthed Program of dining events held throughout Perth and the South West offers extraordinary dining experiences, where truffles are the highlight of every dish. For a true truffle adventure, hit the road from Perth to the South West. Heading towards the Southern Forests region, you will pass quaint towns of Balingup and Bridgetown, where you'll find The Cidery and Blackwood Valley Brewing Co, who produce a seasonal Truffle Ale and a Truffle Cider.
In June every year, Manjimup holds a three-day truffle festival. This is where you can visit truffle orchards and see highly trained dogs sniffing out "black gold". There is a central marketplace where you can buy truffles directly from growers, wine tastings, and dining events.
Food Experiences Western Australia: Bush tucker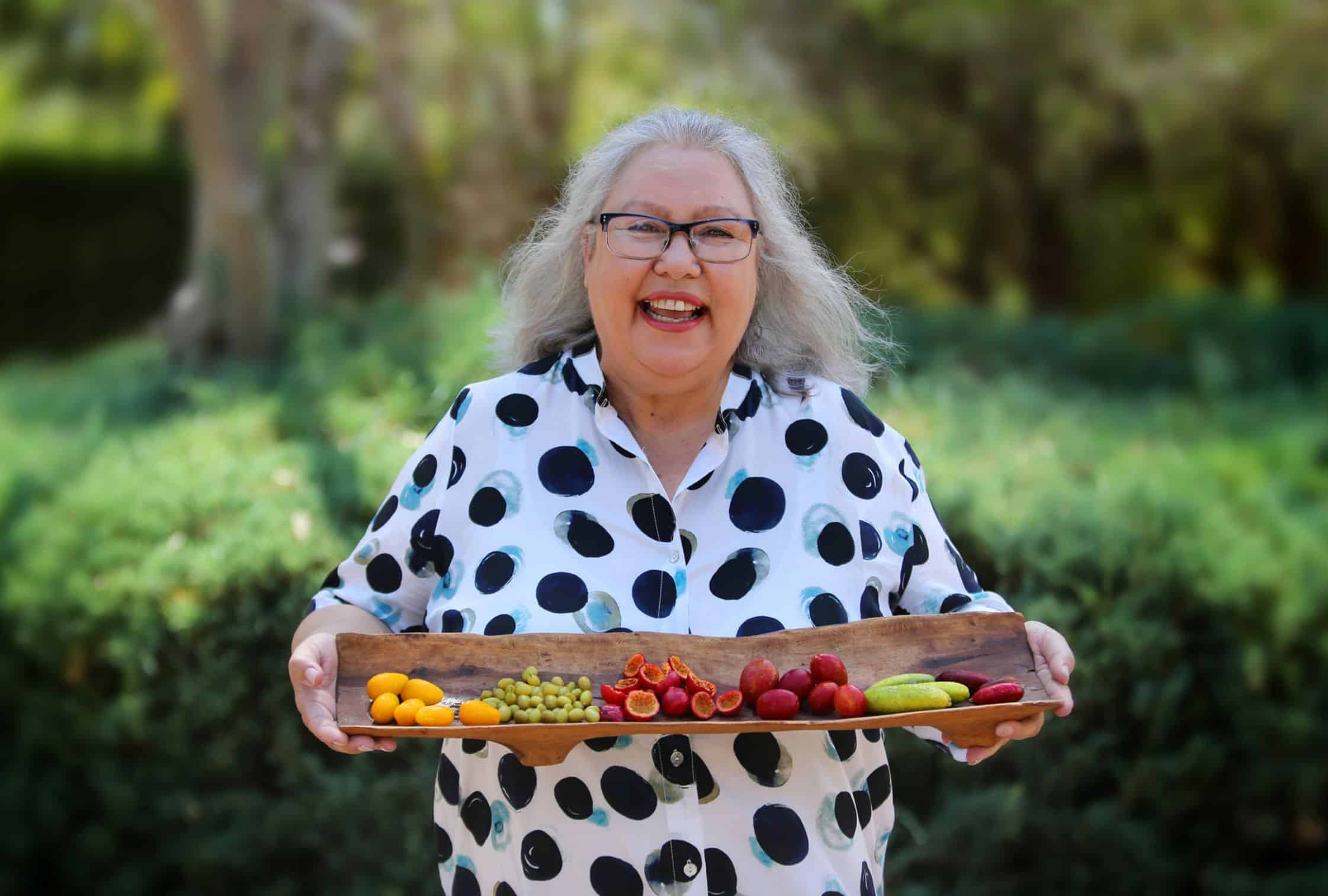 Bush tucker, or bush food, is any food native to Australia. It is associated with the Aboriginal Australians, who have lived on this island for at least 60,000 years. The Aboriginals have a symbiotic relationship with the land and understand its native flora and fauna. In recent years, bush tucker is showing up on restaurant menus as chefs wholly embrace bush flavours and customers turn to hyper-local sourcing.
Eating bush tucker should be part of your food in Western Australia experience. Bush tucker is super tasty and nutritious, packed with micronutrients, protein and fibre, and low in sugar.
Western Australia Food Guide: Bush Tucker
Wildflower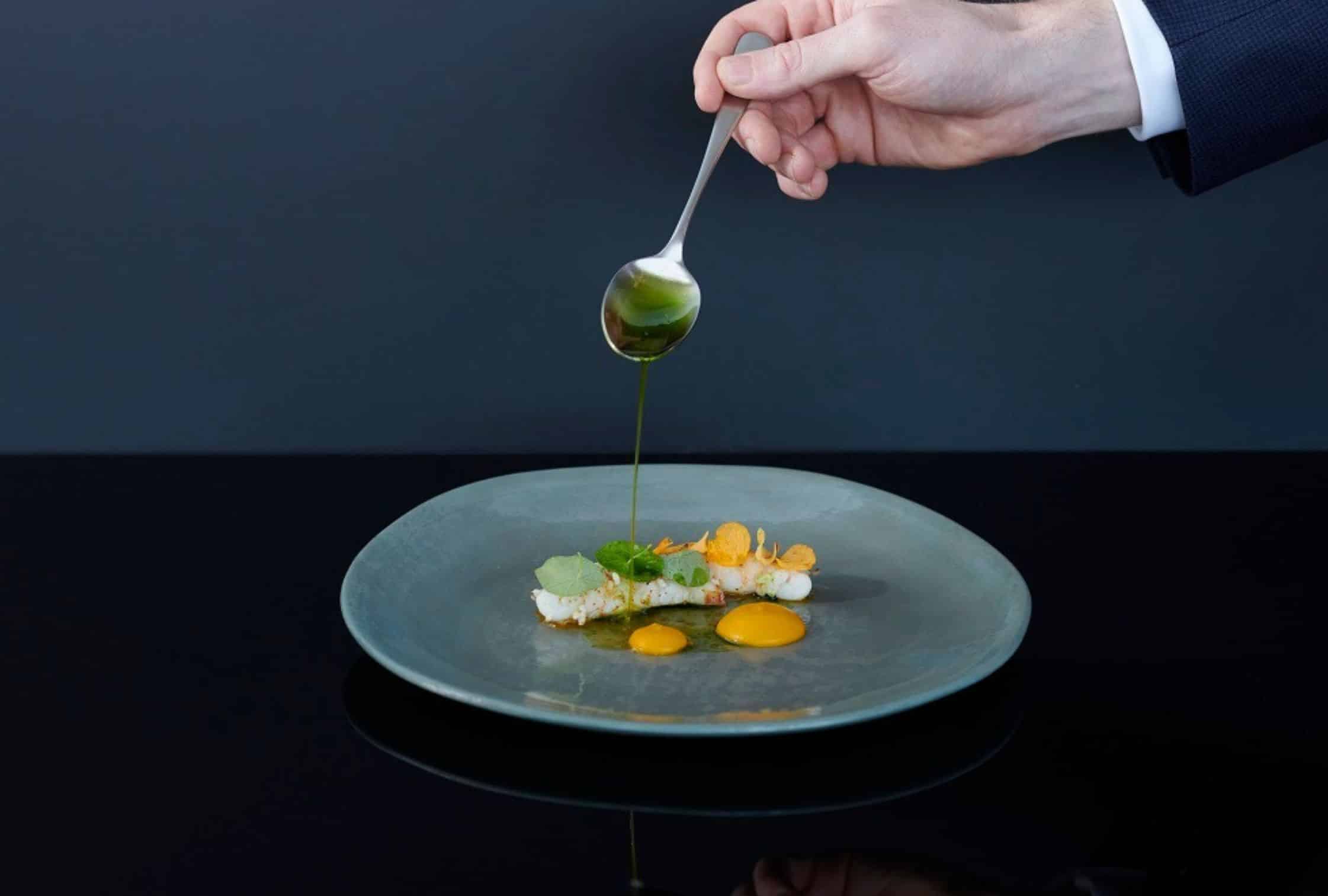 For an inspiring dining experience, head to Perth's leading fine dining restaurant, Wildflower. You will find dishes that celebrate bush tucker.  The menu changes based on the six seasons of the Noongar (an Aboriginal person who lives in the southwest corner of Western Australia).
Along with recognisable ingredients, Wildflower features saltbush (a type of herb), pigface (a ground creeper), blue swimmer crab, bush tomatoes, and marron (a freshwater crayfish indigenous to Western Australia).
Old Young's Kitchen
Old Young's Kitchen is more than an award-winning gin distiller; it is also a restaurant that serves unique dishes featuring fresh, hyper-local and sustainable produce. You could see bush tomato, saltbush, lillypilly (a rainforest tree with cherry-like fruit), youlk (a root vegetable), kangaroo and crocodile on the menu.
Old Young's spirits are not to be missed. Its distillery bagged two major global gin awards in 2023 – Craft Producer of the Year and Brand Innovator of the Year categories.  t is the first time an Australian distillery won best craft producer and only the second time one has nabbed the award for brand innovator at this prestigious award ceremony.
Fervor Pop-up Restaurant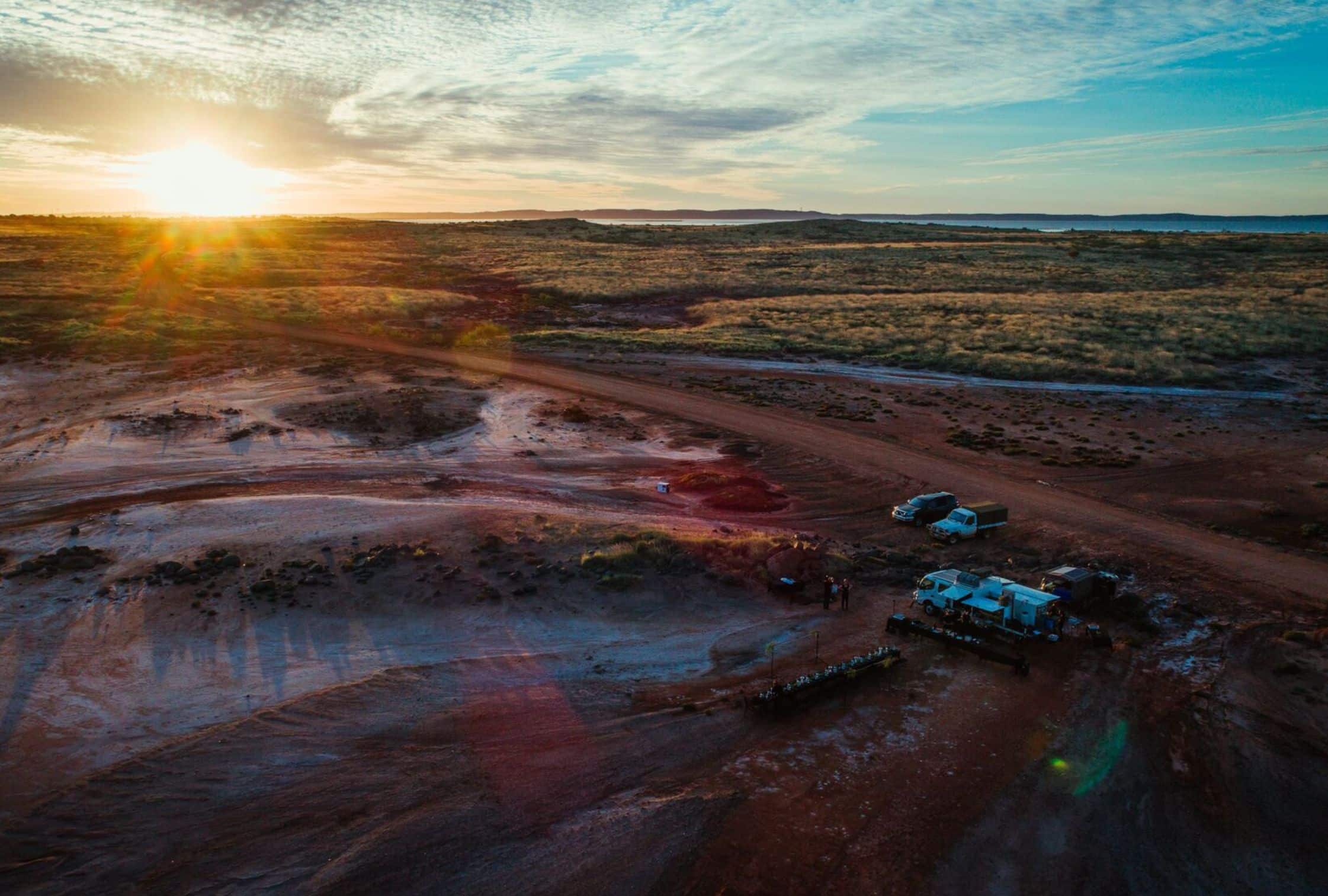 This is bush tucker fine dining outside with wide-sweeping views on every corner. Fervor is an experience that foodies rankly highly on the list of the best food in Western Australia. Dining in the outback with Fervor is unlike anything you can imagine. This could be a ten-course degustation dinner with dishes of ants, bees, bunya nut, wild rosella and more.
Fervor sets up for one or two nights, often in rural towns. Places are limited, and deserts have a reputation for being outstanding. Fervor works with local communities, traditional owners and businesses and leaves no trace of an event upon completion.
Ngurrangga Tours
Ngurrangga Tours is a multi-award-winning, fully Aboriginal-owned and operated company that offers cultural tourism experiences. It is located within the Pilbara region of Western Australia. You can learn about bush foods and medicines, explore stunning locations, view and understand ancient rock art in the world's largest outdoor rock art gallery, hear traditional stories and listen to traditional songs.
Food Experiences Western Australia: Sweet Delights
Dessert rightfully claims its place among the best food in Western Australia. There is so much to try and frankly, everything is good. You may want to try a classic Aussie dessert, and this is where the pavlova is an option.
Pavlova is a meringue-based dessert that originated in Australia or New Zealand. It is a classic dessert with a crunchy, chewy meringue shell and a soft, pillowy marshmallow centre. Island Market Trigg, a bright, casual dining room in Perth, has its version called Island Pavlova with passionfruit, strawberries and yoghurt.
Western Australia Food Guide: Sweets and Honey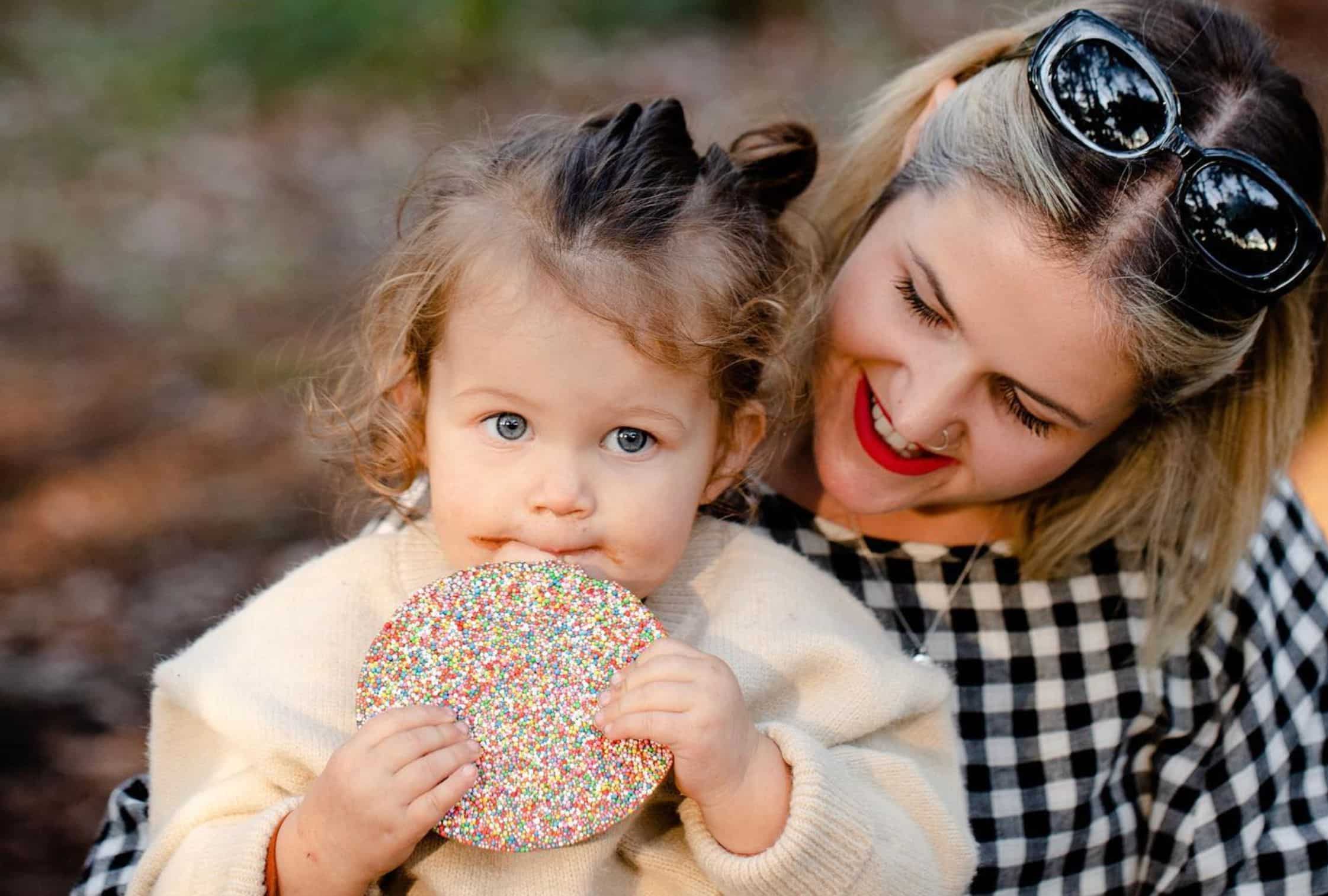 Located in the heart of Perth's central business district (CBD), the Margaret River Chocolate Company has hundreds of delicious, award-winning chocolate products. This chocolatier has been making mouth-watering, hand-made premium chocolate products since 1999 and has over 200 products. You can also visit the chocolate factory in Margaret River and the historic Swan Valley, about a 20-minute from Perth's CBD.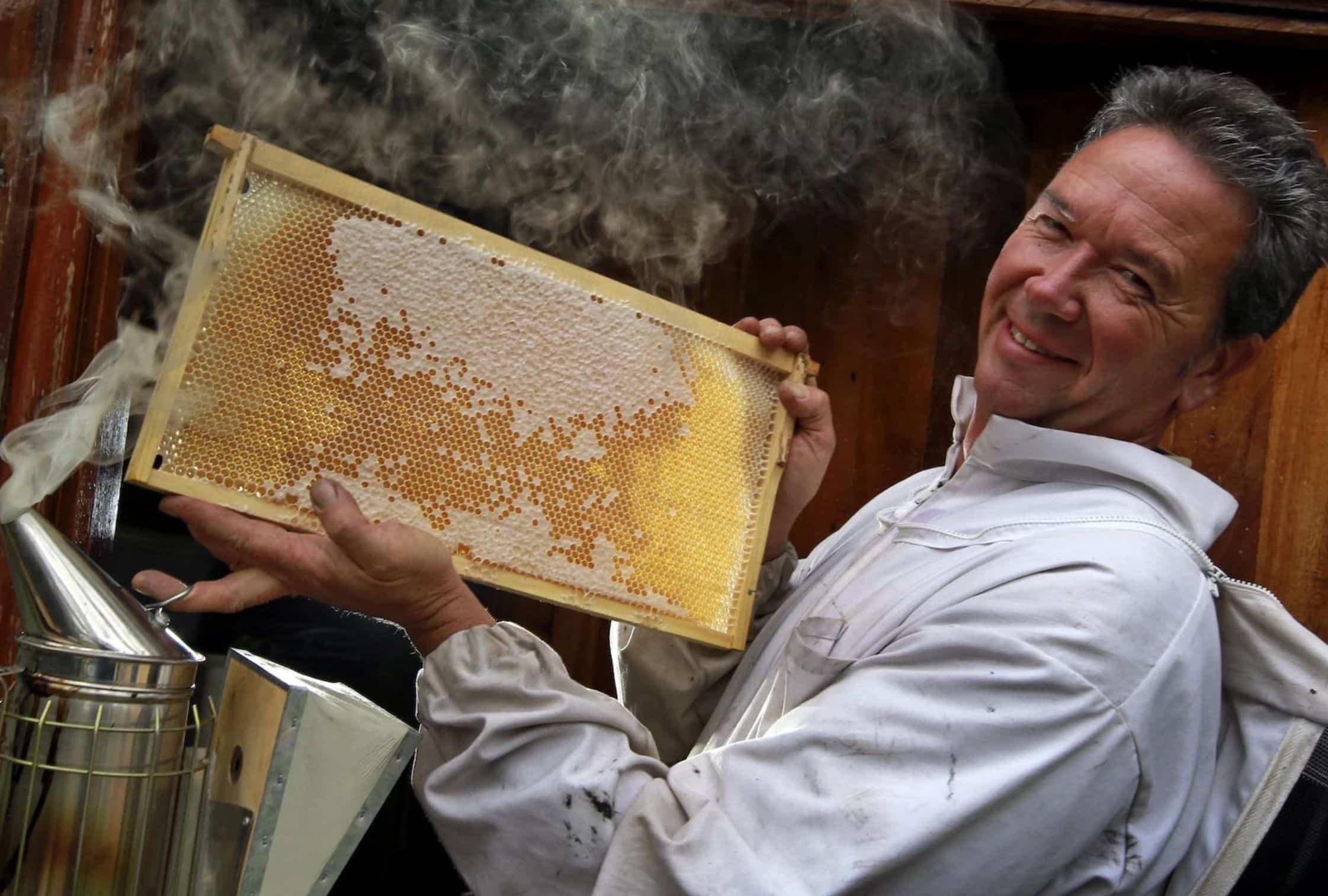 The House of Honey is a honey farm in the heart of the Swan Valley. This farm, a 30-minute drive from Perth's CBD, is where you can learn about the fascinating world of bees, chat with a beekeeper and taste a wide variety of honey.  Once done, you can relax in the cafe or garden terrace with a pot of tea or coffee with a honey-based cake or Devonshire tea.
Western Australia Food Guide: top rated wineries
Western Australia is known as the wine hub of Australia. Visiting a vineyard is part and parcel of the top food experiences in Western Australia, so let's take a quick look at the top wine-producing regions: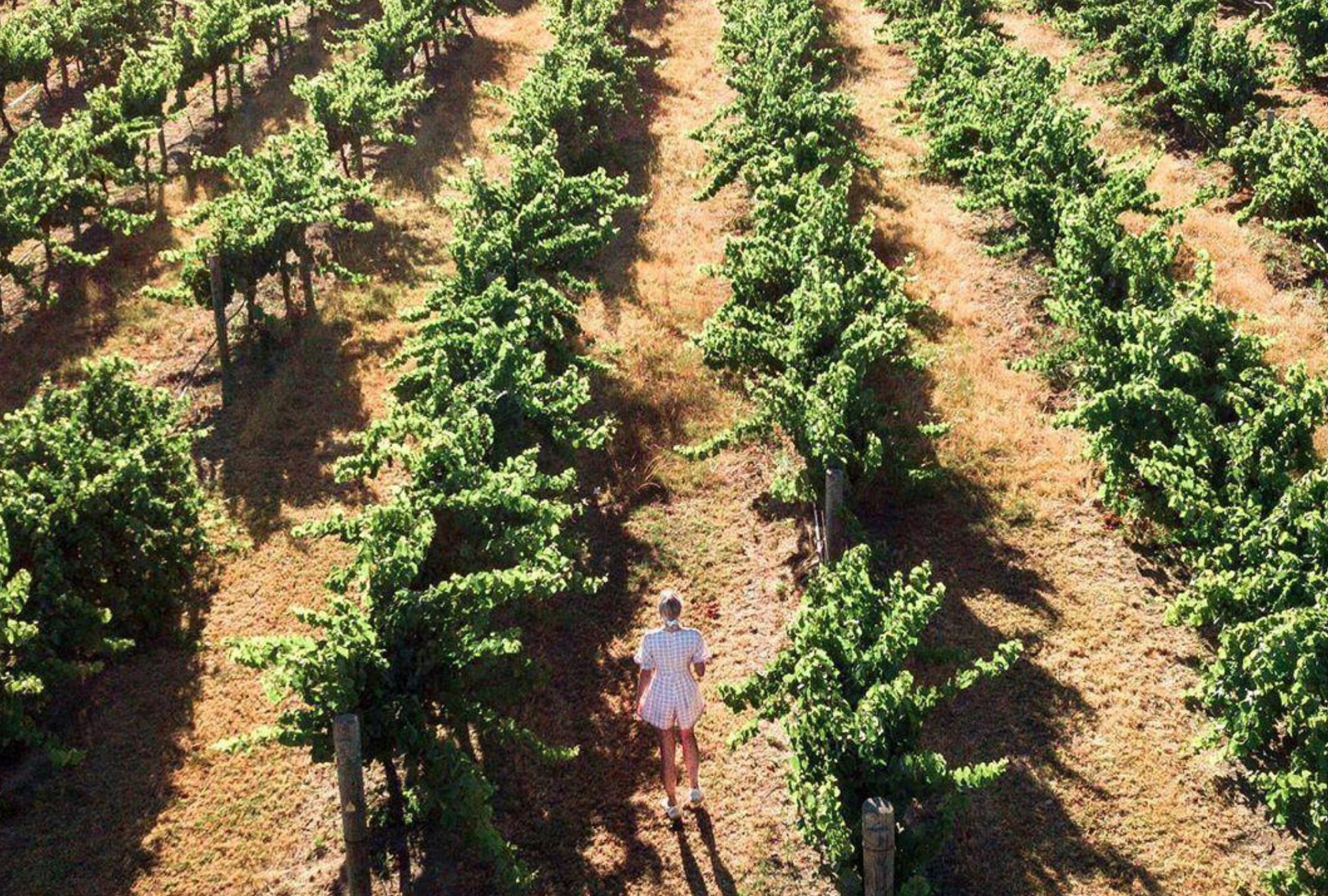 Swan Valley
Swan Valley is the oldest wine region in Western Australia and the second oldest in Australia. The fruit produced here has a depth and flavour that delivers premium quality wines. The signature grape varieties in the Swan Valley are Chenin Blanc, Verdelho and Shiraz, which thrive in the region's Mediterranean-style climate.
Visit a cellar door to taste some of the best wines in the region, or stay a little longer and enjoy lunch at one of the many wineries with restaurants. The Swan Valley's Fine Wine Trail takes you to 12 of the region's most esteemed award-winning wineries.
Margaret River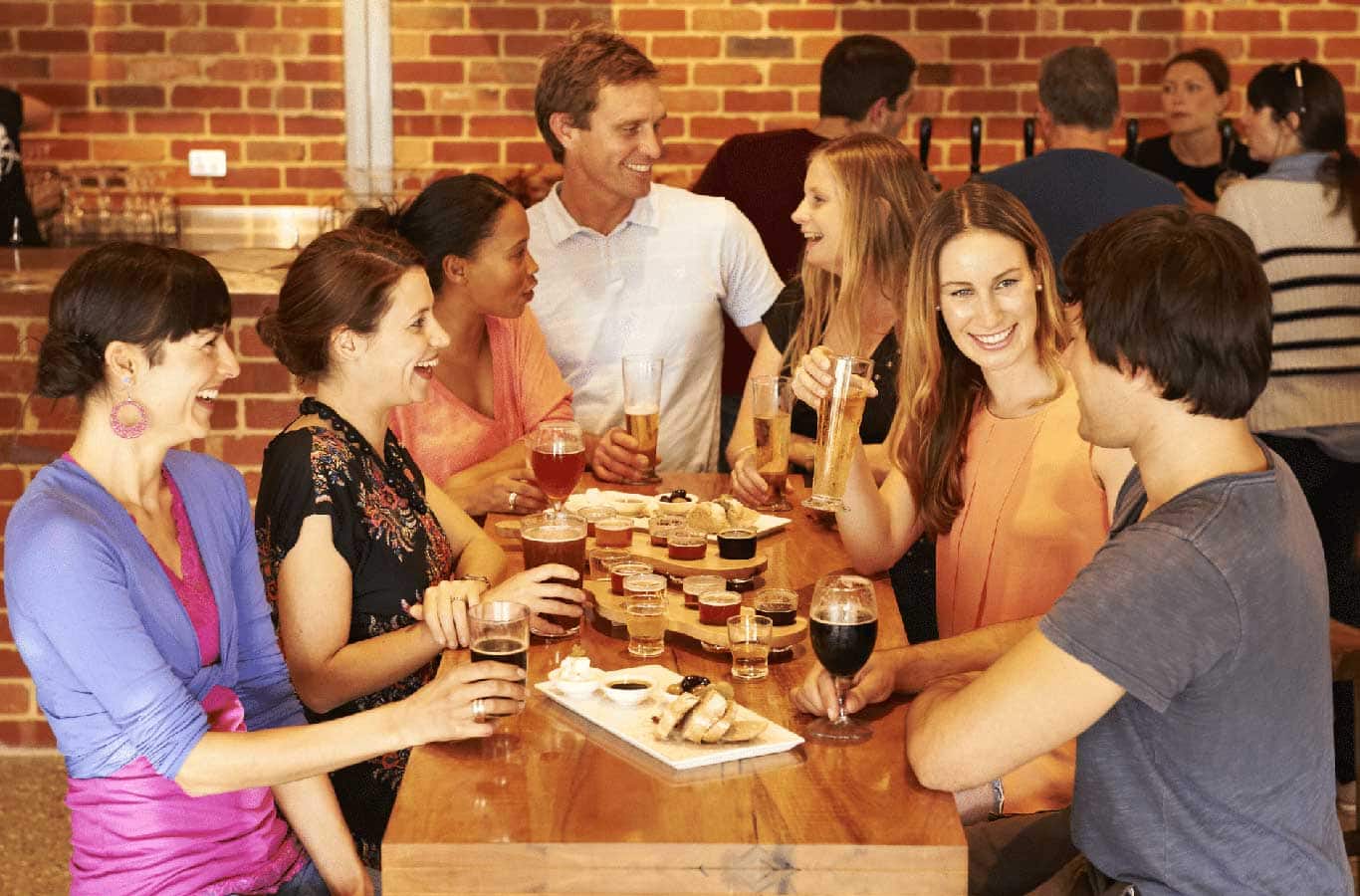 Margaret River Wineries have built an international reputation as a home of fine wine in Australia. It produces some of Australia's most famous Chardonnay and Cabernet Sauvignon at a very high-quality level. Some wineries produce unique Semillon and Sauvignon Blanc blends with savouriness, layered fruit, and 'winemaking' flavours. This small region is a must-visit for its top-notch wine, beautiful beaches, surf and outdoor adventures. There is so much to do in this picture-perfect pocket in Western Australia that not one day of your holiday will be the same.
Great Southern
The Great Southern is the largest and most diverse region within Australia's South West. It offers a rich history and culture and raw natural landscapes. Regional wine specialities include Shiraz, Cabernet Sauvignon, Merlot, Pinot Noir, and Riesling.  If you're following the Great South West Edge drive trail or walking the Bibbulmun Track, you can get your first taste of Great Southern wines in the coastal country town of Denmark.
Perth also has a vibrant craft beer scene. Little Creatures, Feral Brewing Co., and Gage Roads are well-known brands, but you can also find lesser-known brands outside the state, such as Mash, Nail, and Last Drop. Several south-western breweries, like Colonial Brewing Co., Eagle Bay Brewing, Cheeky Monkey, Black Brewing and Bootleg, operate in the Margaret River Region.
Western Australia offers an unforgettable culinary journey that tantalizes the senses and captures the heart of every food lover. From the pristine coastal towns to the sprawling vineyards of Margaret River, this region boasts an abundance of fresh, locally sourced ingredients that are transformed into culinary masterpieces by talented chefs.
Whether it's indulging in succulent seafood by the waterfront, savouring the earthy flavours of truffles, or exploring the rich heritage of indigenous bush tucker, Western Australia's gastronomy is a celebration of diversity and innovation. With each bite, you are transported on a delectable adventure, where the flavours of the land and sea merge to create an extraordinary dining experience.
TRAVEL and eat gastronomic delights in Western Australia
You may also be interested in: