A significant amount of people on this planet (young and old alike) enjoy chocolate in one way or another. Chocolate ice cream, cakes, bars, and all sorts of desserts normally get sold out, especially during weekends in a mall.
Chocolate first came about over 4000 years ago in modern-day Mexico. Called the Olmec, these people were among the first to grow the cacao plant and then cultivate them into chocolates. This invention became so popular in the 1500s and started spreading to Europe and the rest of the world.
Chocolate lovers aside, there is a large percentage of people who are chocolate enthusiasts, and these people would travel the world to different chocolate destinations to taste the different kinds of chocolate manufactured. Or at least, this adventure is on their bucket list which we will gladly make happen. Let us play Willy Wonka and take you through a list of the best chocolate destinations around the world where you can savour the best chocolates.
Best Chocolate Destinations
Brussels, Belgium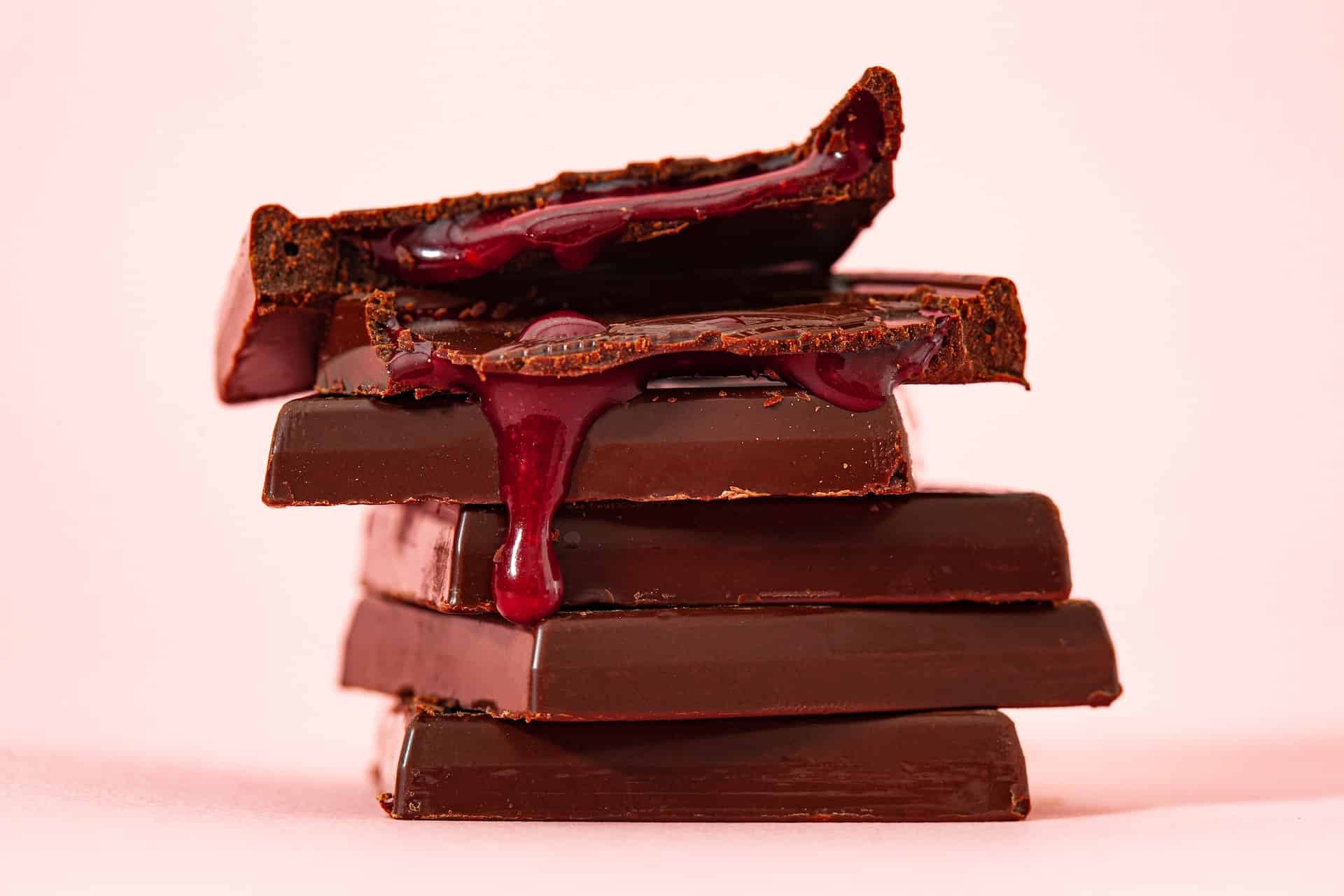 As cliché as it sounds, Belgium no doubt will have to come first on the list as a popular chocolate destination. This European country produces over 172,000 tons of chocolate every year. Belgium itself is home to over 2000 chocolatiers and companies. (Also think American ice-cream brand Häagen-Dazs Belgian Chocolate that's one of the most popular flavours.) Belgium is also a popular chocolate travel destination for 'chocolate bonbon', chocolate cubes that are hard on the outside but are filled with chocolate liquid on the inside.
In Belgium, you can always find tours to chocolate factories, especially in its capital, Brussels. Go for workshops where you can learn how to make chocolates or watch how the experts do it. Be sure to also visit Musée du Cacao et du Chocolat, a double-storey museum where you can learn all about the history of chocolate-making.
There's also the Chocolate Walking Tour and Workshop that you can follow for a fuller experience. This tour is about three hours long, and you will get to visit Belgium's artisan chocolate boutiques, attend workshops, taste endless free chocolate samples, and have a 45-minute 'chocolate bonbon' workshop.
The list of chocolate spots provided includes well-known establishments in Belgium. Hungry Mary, Pierre Marcolini, Passion Chocolat, Atelier Saint Catherine, Wittamer Chocolate, Elisabeth Chocolatier Brussels, Laurent Gerbaud Chocolatier, and Frédéric Blondeel Chocolatier are reputable chocolatiers that offer a variety of high-quality chocolates and chocolate products.
Broc, Zurich and Geneva, Switzerland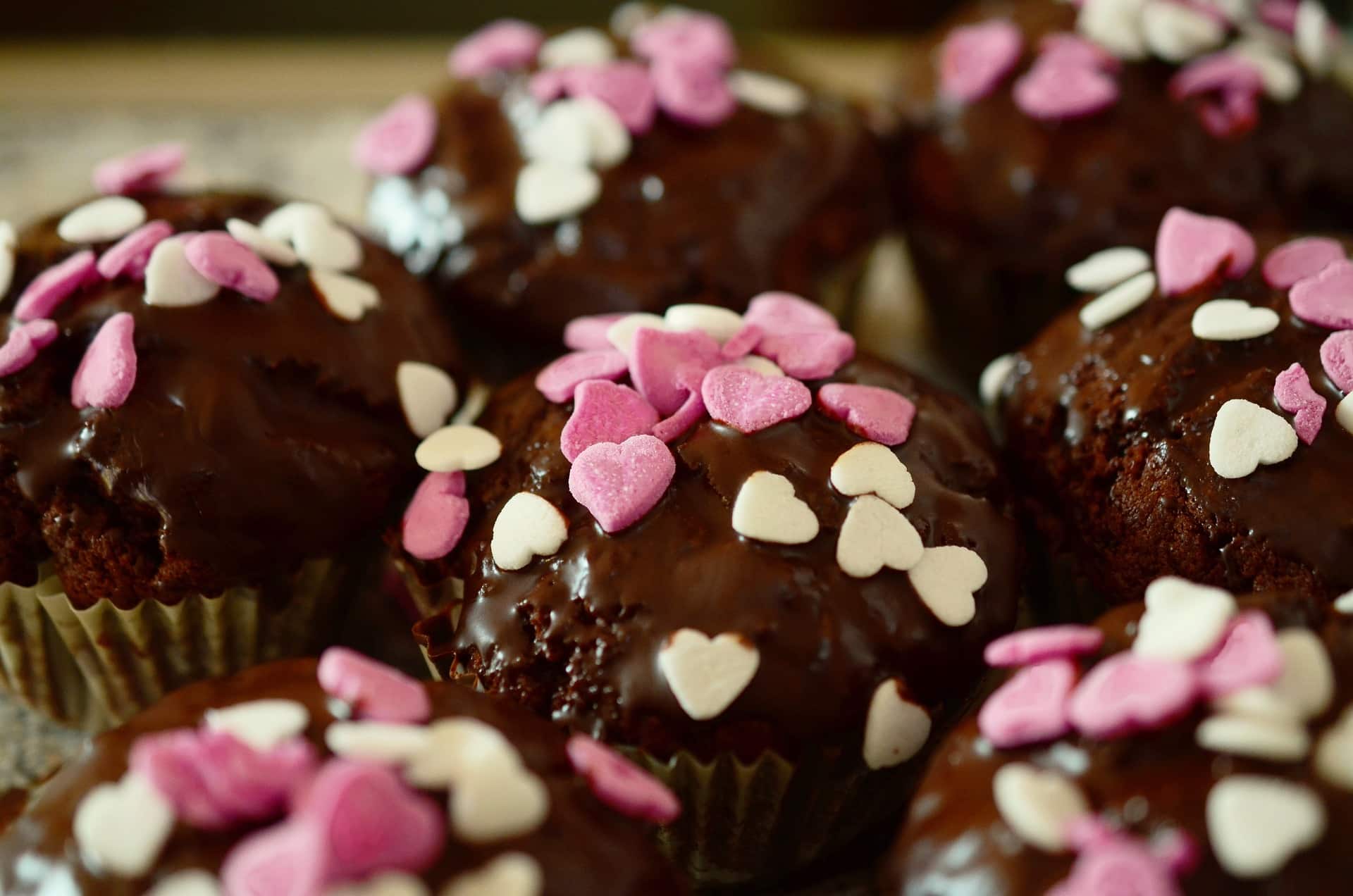 Although Switzerland and Belgium are top chocolate-producing countries, the former still takes the lead in consumption and is a very popular chocolate destination; the average is about 20 pounds of chocolates consumed a year. Tourists usually head to Switzerland during summer and a majority of them look forward to the Chocolate Train (yes, it's also for adults).
It's a round-trip journey and this day-long trip departs from Montreux to Gruyeres and back. It also includes a pit stop at the Cailler-Nestle Chocolate Factory in Broc. During these tours, you will get the opportunity to learn the history of chocolate, visit the production facilities, and the best part – sample the delicious chocolates. Do note that the Chocolate Train only operates from June until October every year. However, you can still visit the chocolate factory on your own.
Switzerland is also home to various gourmet chocolatiers like Teuscher, Nestle and Lindt. You can opt for tours to get into the factories and get your chocolates in bulk for affordable prices.
Additionally, the list of chocolatey places provided includes well-known chocolate destinations in Switzerland. The Cailler Chocolate Factory in Broc, Sprüngli in Zurich, Du Rhône Chocolatier and Auer Chocolatier in Geneva, Max Chocolatier in Lucerne, and the presence of renowned chocolatiers like Läderach, Teuscher, Nestle, and Lindt throughout Switzerland showcases the country's diverse chocolate offerings.
Amsterdam, THE Netherlands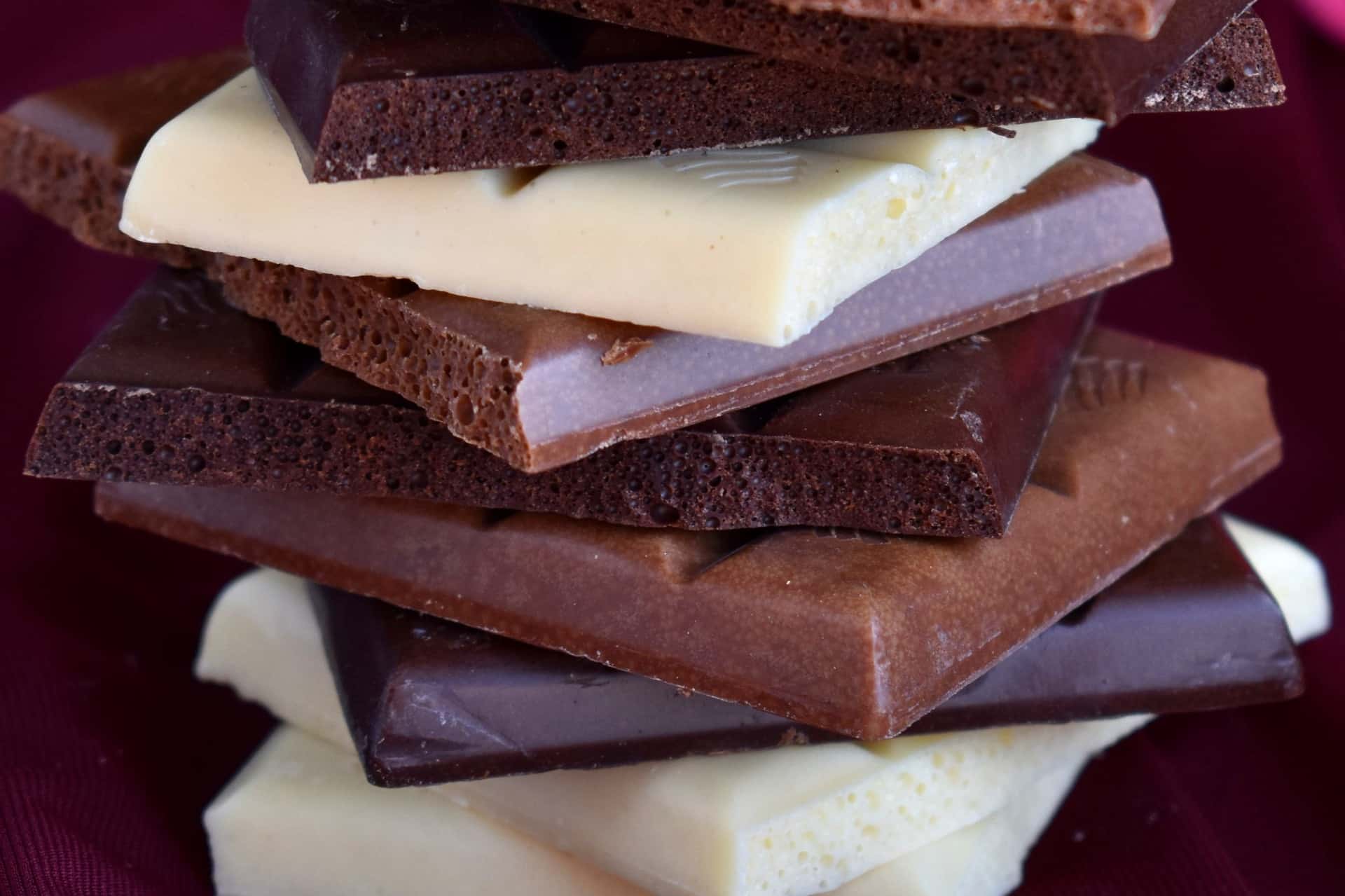 Put aside the red-light district and coffee houses that don't sell actual coffee, you'd be surprised that party-town Amsterdam is also a popular chocolate destination. Some even dubbed this city carrying the best chocolates in Europe.
Amsterdam has a rich chocolate culture that goes way back. When the Caribbean was colonised by the Dutch during the 17th century, they grew many crops and one of them was the cocoa plant.
The Netherlands uses all their cocoa beans to create award-winning chocolate bars and treats to be consumed locally and internationally. They're also known as the hub for innovation. Most of these chocolate makers are based outside of Amsterdam, and they use cacao to make more than just chocolates. They also create raw, vegan, and 'super food' cacao products for the health-conscious community. Also, you can find cannabis-infused chocolates.
When you're around Amsterdam, do check out these places for the best chocolate products – Sweet Carambole, Puccini Bomboni and Urban Cacao. 
Paris, France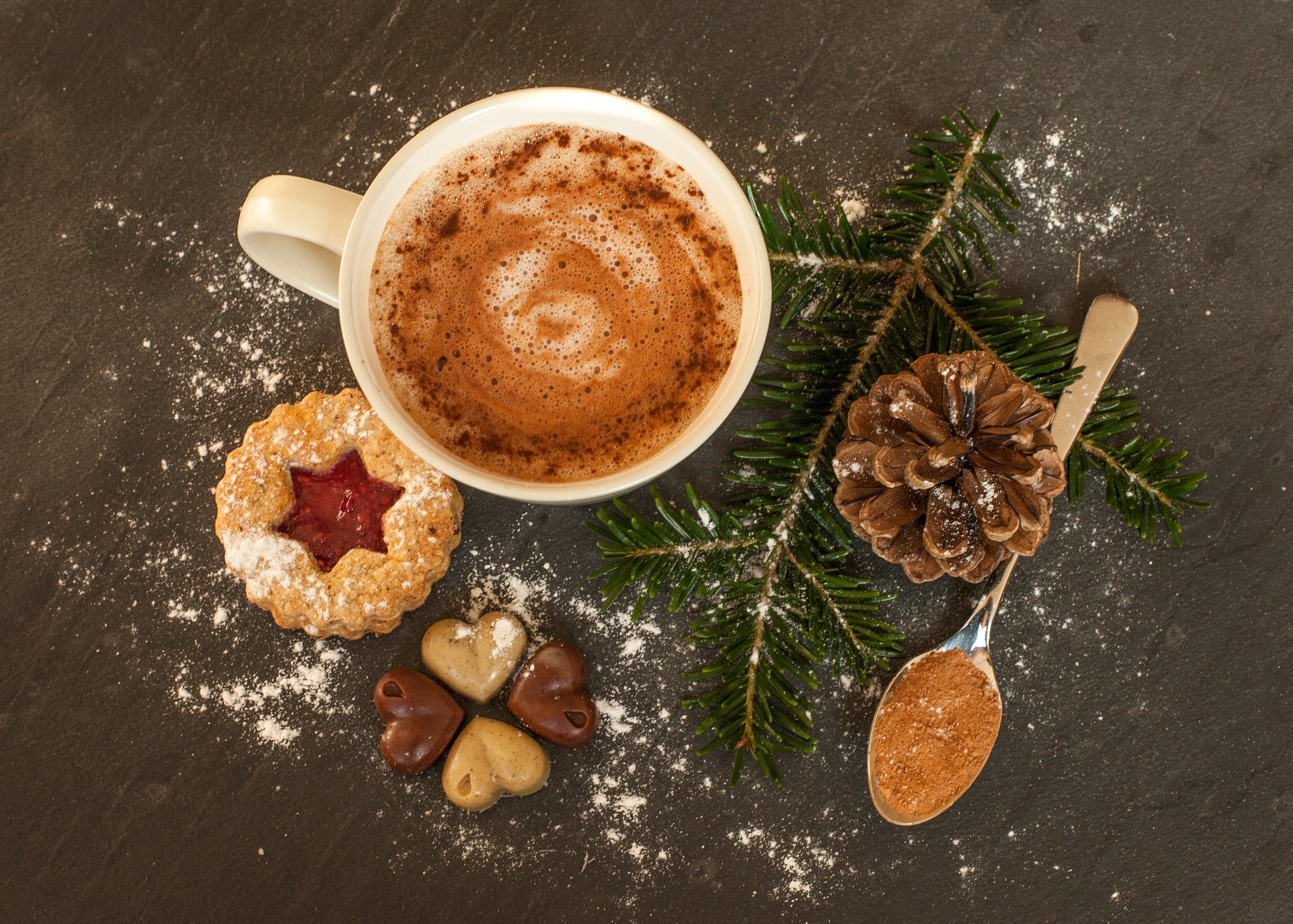 Of course, a romantic city like Paris is a popular chocolate destination. Amorous dinners and luxurious shopping aside, this French city produces scrumptious chocolates to go with its fine dining options, amazing artisanal produce, and incredible wine.
Paris is home to numerous renowned chocolatiers, including La Maison du Chocolat, Jean-Paul Hévin, and Pralus, among many others. While chocolate tours may not be as prominent in Paris compared to other cities mentioned earlier, visitors can still explore local artisanal boutiques to discover a wide range of delectable chocolate products. The chocolatiers in Paris are known for their friendly and hospitable nature, often providing insights into their creations and occasionally allowing visitors to glimpse into their kitchens.
In addition to chocolate bars, Paris offers a variety of chocolate-infused pastries, smoothies, and desserts. Indulging in these sweet treats while wandering through the beautiful city allows visitors to experience the melding of Paris' charming monuments, historical architecture, and the pleasure of chocolate.
Kobe, Japan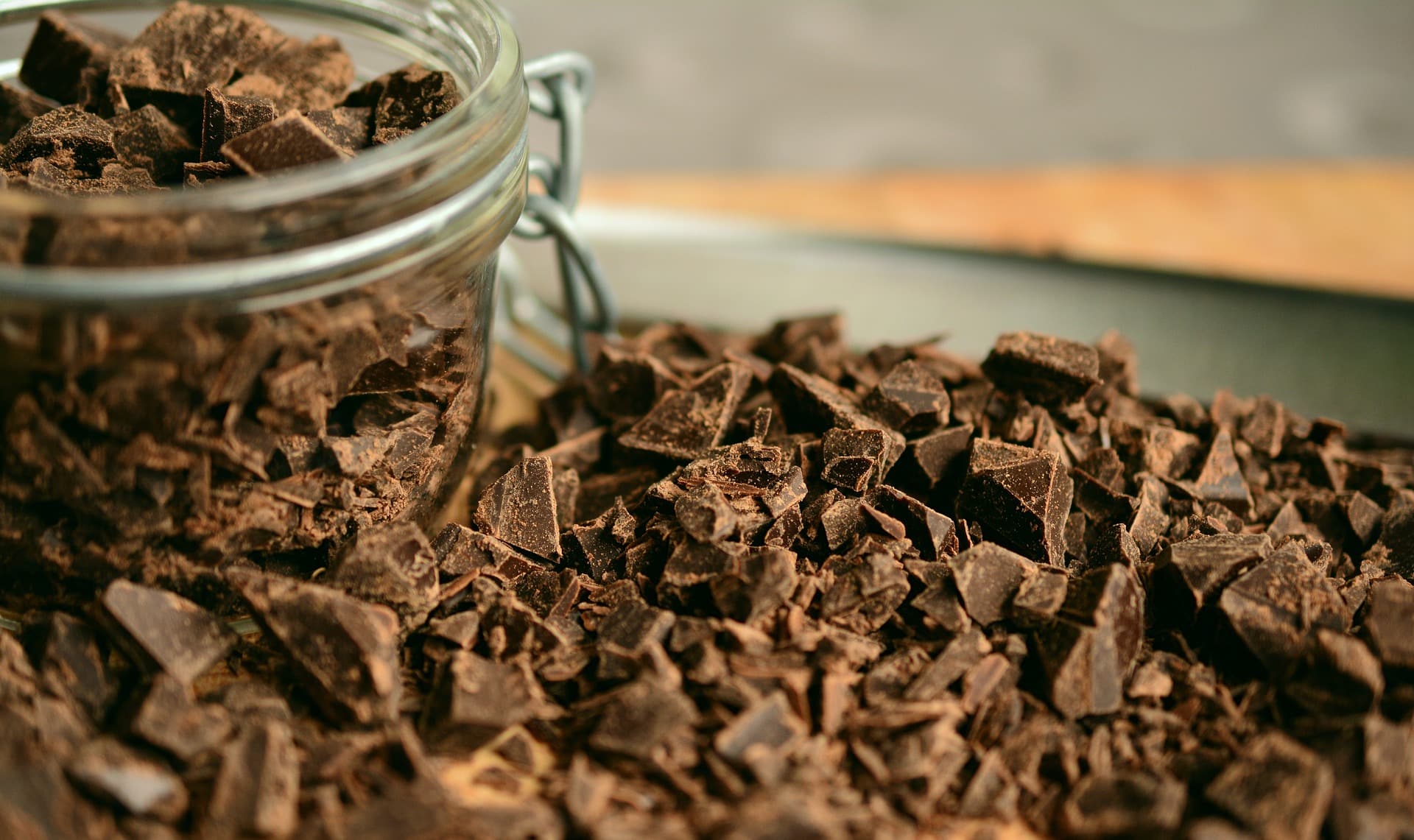 Now that we've covered Europe, let's move to the far east. Who would have thought that Kobe would be a popular chocolate destination for chocolate lovers? Kobe's famous beef and udon aside, this city is filled with chocolatiers and boutiques.
In Kobe's downtown area, visitors will find a concentration of popular chocolate shops, allowing them to explore and indulge in a variety of chocolate creations. Additionally, many chocolate factories are located in the suburbs of Kobe, offering the opportunity for tours and a closer look at the chocolate-making process.
Here are some of the shops you can visit – Yasuhiro Seno Chocolatier, Nakamura Chocolatier and L'avenue Chocolatier. 
Seoul, Korea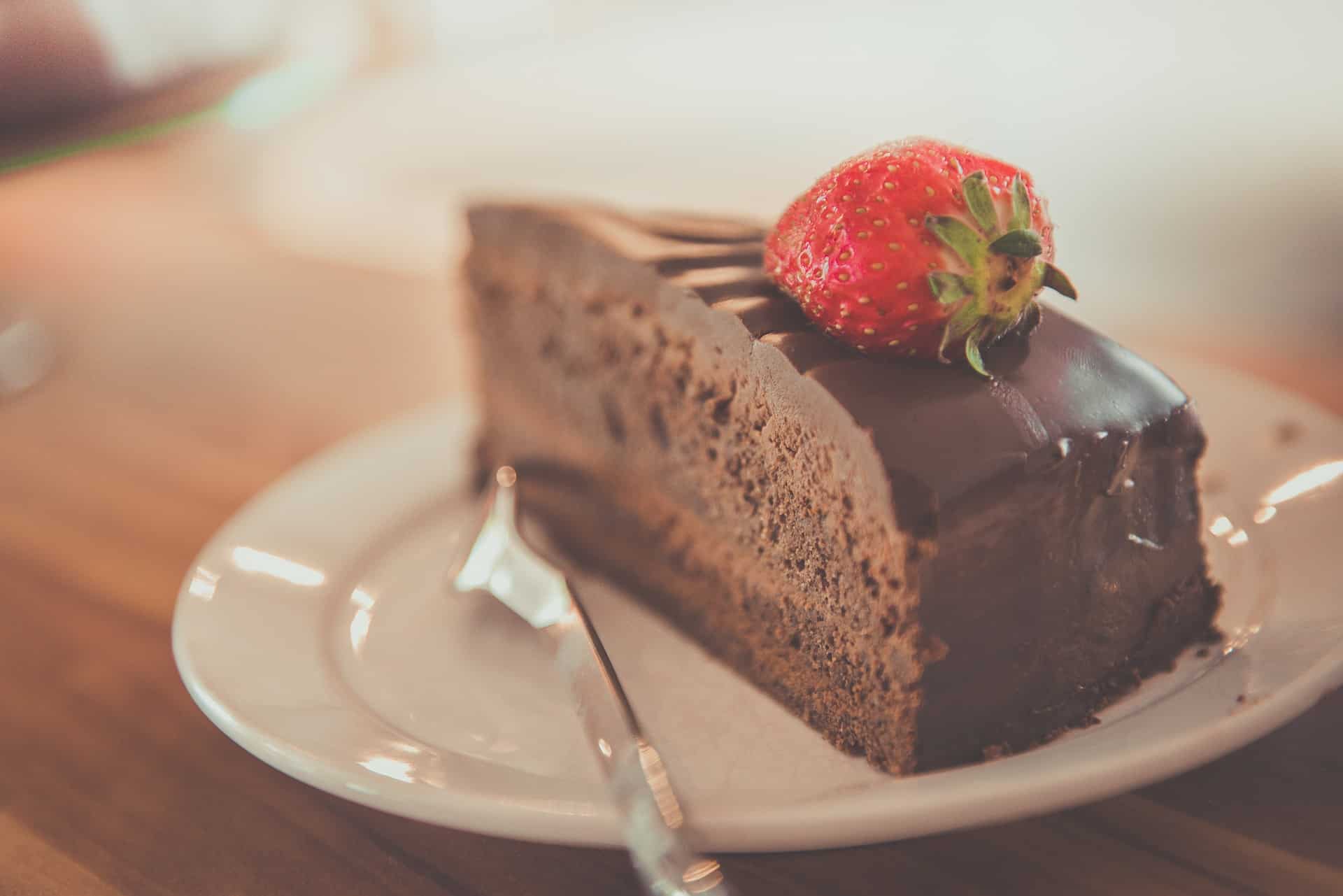 This city of music and beauty is also a popular destination for all things chocolate. It's home to plenty of local chocolatiers and shops that sells pastries, desserts and plain old chocolate bars in different flavours. Numerous Korean chocolatiers are popular along the locals like Cacao Bean, as well as French-inspired bakeries and goods.
Although Seoul might seem like an expensive city to visit, there are plenty of affordable accommodations, restaurants, cafes and bakeries; they all serve some famous chocolate goodness like Macarons, Eclairs and cakes that will be kind to your wallet too. 
For chocolate lovers visiting Seoul, the recommended shops to explore include Cacao Dada, Cacao Bean, and Roasting Masters, where you can find a delightful array of chocolatey goodness.
Kaohsiung and Kenting, Taiwan
Taiwan is famous for street food, funky desserts and teas, but chocolates? Yes, that too. This country has cacao farms all over the southern region and is slowly gaining attention around the globe. That being said, there are, of course, plenty of chocolatiers in the area.
Kaohsiung, located on the southern coast of Taiwan, is known for its cacao farms and a significant number of chocolate makers. These chocolatiers produce a considerable amount of chocolate products annually, catering to both local and international markets.
Kenting, a popular destination known for its stunning beaches and vibrant night markets, also features numerous chocolate shops. The region boasts a variety of farms, including cacao, coffee, and fruit farms, allowing for innovative flavour combinations by infusing fruity notes into chocolate bars.
For those visiting Kaohsiung or Kenting, the recommended places to explore for amazing chocolates include CocoSun Cacao Farm, Chius Chocolate, and FuWan Chocolate.
Bangkok, Thailand
Not too popularly known but Bangkok has a huge chocolate market, besides the usual Thai and Bangkok street food you see all over social media. There are some very popular chocolate makers located in the city itself. Besides, if you are interested to learn more about the chocolate business, Bangkok is the city to do that.
In Bangkok, visitors can explore various shops and chocolatiers that offer a range of chocolate products. The city provides opportunities to witness chocolate demonstrations, chocolate-making processes, and tastings of both fresh cacao pods and finished chocolate products.
For chocolate enthusiasts visiting Bangkok, the recommended shops and chocolatiers to visit include Böhnchen & Co. Chocolate, Kad Kokoa, and Sarath N. Chocolatier, where they can discover and indulge in unique chocolate creations.
Saint George's, Grenada
Asian chocolates aside, it's time we now fly across the globe to the Caribbean. Although Grenada is a very small island, it contains five big names in the chocolate industry. There are large amounts of cacao farmers and chocolatiers in this tiny country, including its capital city, Saint George's.
One of the factors that contribute to Grenada's reputation as a chocolate destination is the annual nine-day-long chocolate festival held in the country. This festival aims to showcase Grenada's rich history of cacao production and ensure global recognition of its contribution to the chocolate industry.
For visitors to Grenada, the recommended chocolate boutiques to explore include the Grenada Chocolate Factory, Belmont Estate Chocolate, and Tri Island Chocolate. These establishments offer a range of chocolate products, allowing visitors to experience the flavours and craftsmanship that make Grenada a renowned chocolate destination.
Honolulu, Hawaii
Chocolate is no stranger to the Hawaiians, as it's also the only American state in which cacao production is possible – besides Guam and Puerto Rico – due to the land, soil and cost. The cost of living is very high in Hawaii, hence farmers who grow the cacao plant will also produce chocolates and other similar products.
You can spot chocolate boutiques and cafes on almost every corner of a Hawaiian island. If you wish to, go on a tour with one of the companies, and learn all about chocolate making from harvesting the cacaos to serving chocolates on the table. Expect to get involved in chocolate-making workshops, and cacao plantation visits, as well as see what other products can cacao be turned into, like beauty products.
For chocolate enthusiasts visiting Hawaii, it is recommended to visit three notable chocolate boutiques: Lonohana, Manoa, and Barefoot Chocolatini. These establishments are known for their high-quality chocolate offerings, representing some of the best chocolate experiences available in Hawaii.
Punta Gorda, Belize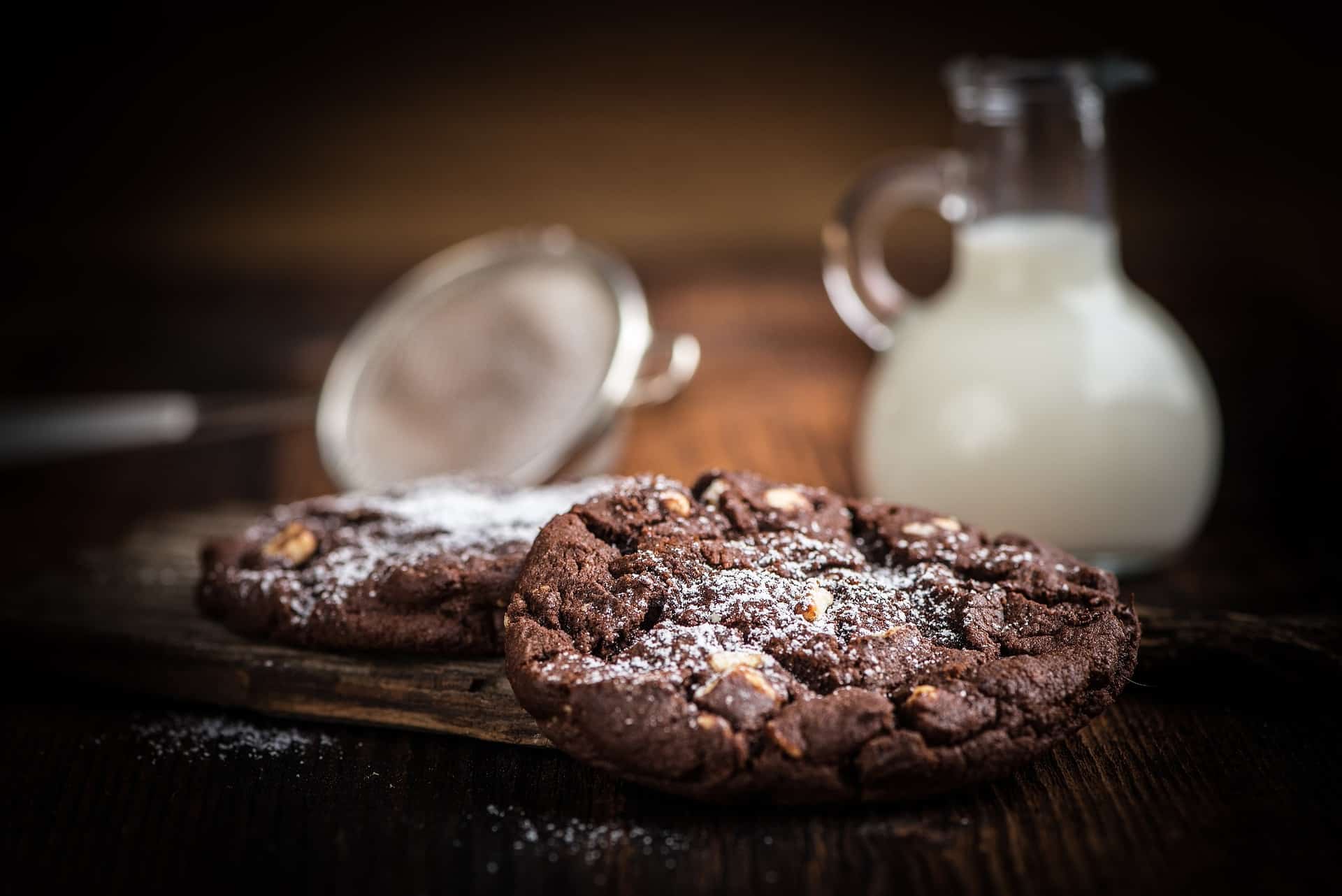 Not to be confused with the city in Florida, Punta Gorda in Belize is widely known for its cacao plantation thanks to the tropical forests in the south. The peak season for chocolates is in May and that's when, Punta Gorda throws its three-day annual chocolate festival – The Belize Chocolate Festival.
This festival shows off the country's rich and deep history with cacao and its 350,000 citizens. Although it's a small number, the people are united with a mix of all races – African, indigenous, and northern European.
Besides Punta Gorda, Toledo recently rose to fame with their chocolate production as well – the Maya Mountain Cacao. It's an organisation which allows people to collect cacao from smallholder farmers and transform it into a wide variety of products. 
If you happen to be strolling around Belize, be sure to check out some of these chocolate shops – Cotton Tree Chocolate, Copal Tree Lodge and Ixcacao Chocolate.
Oaxaca and Mexico City, Mexico
The criollo varietal – a type of cacao – is made famous by the Mexicans as this is the country of origin, allowing them to produce the world's best chocolate. In the south, cities like Oaxaca are famous for the savoury use of cacaos, for example, the spicy chocolate-flavoured molé sauce.
You can find the authentic version of this sauce in Oaxaca. Also in Mexico City, there are plenty of chocolatiers, chocolate factories and makers, and even chocolate educators who are very appreciative of Mexico's long history with cacao. 
Also, look out for the very iconic Pollo en Molé Mexican dish that is served in almost every restaurant throughout Mexico. Although the best restaurants and cacao products seem to be located in the southern region, chocolate production is blooming throughout Mexico. So you will still get to enjoy most of the signature dishes outside of Mexican's southern region. However, you should still try your best to visit these chocolate cafes – Xocao Chocolates, Tacho Taller and Mundo Chocolate Museo.
Quito, Ecuador
While Ecuador may not be the first country that comes to mind when thinking about chocolates, its capital city, Quito, is known for producing outstanding chocolates. Travelling further north to Mindo, a jungle town, visitors can find a chocolate factory nestled in the midst of the lush surroundings. The western region of Ecuador is also abundant with cacao plantations.
Ecuador is home to more than ten popular chocolatiers, with a significant concentration of them based in Quito. In addition to farms and factories, visitors can explore chocolate museums and boutiques that offer tasting sets, providing an opportunity to indulge in Ecuador's delectable chocolates. The famous cacao liquor is another highlight found in top chocolate shops.
To'ak, Kallari, and Aroma Ecuador are indeed well-known chocolatiers in Ecuador that are recognized for their exceptional chocolate products.
Accra, Ghana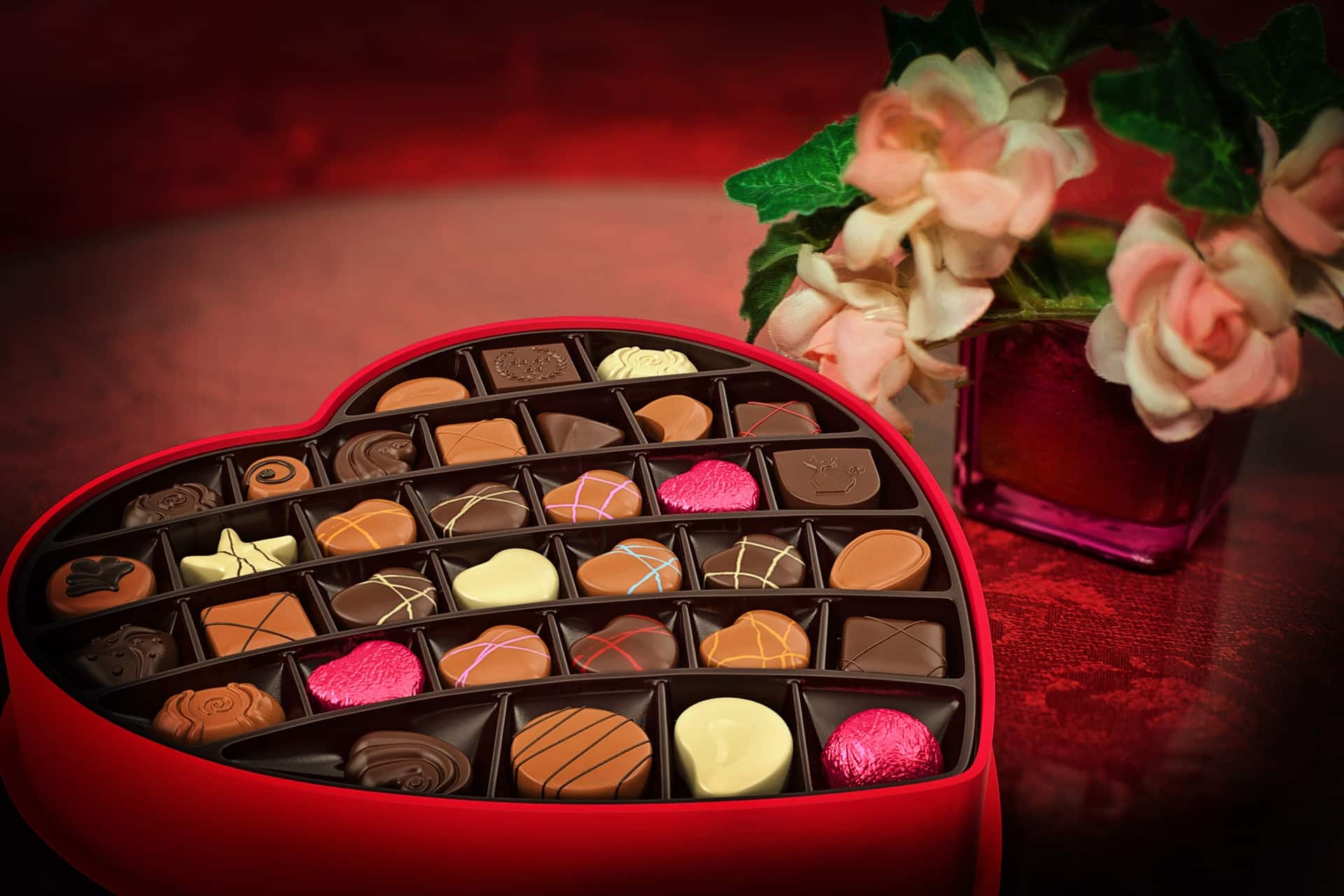 Ghana, renowned for its rich cacao production, holds a significant position in the global chocolate market, exporting a considerable portion of the world's cacao supply. In the bustling capital city of Accra, the chocolate industry thrives, offering a taste of Ghana's finest cacao creations.
Accra's chocolate scene is burgeoning, with the city producing top-quality cacao that is skillfully transformed into delectable chocolates. A visit to Accra provides opportunities to explore the city's chocolate factories, cacao farms, and enlightening museums, where you can immerse yourself in the captivating history of chocolate in Ghana. To truly savour the flavours, make sure to indulge in the chocolatey delights offered by these esteemed establishments – 57 Chocolate, Midunu Chocolates and MANOS.
Whether you're exploring the cacao plantations, touring chocolate factories, or simply savouring exquisite chocolate creations, these travel experiences provide a deeper appreciation for the artistry and history behind this beloved treat. So, set forth on your chocolate-filled voyage and let the rich, velvety allure of chocolate guide your wanderlust to new horizons, one delectable bite at a time.
THIS SUMMER, LET US HELP YOU FIND THE BEST CHOCOLATE DESTINATIONS.
You may also be interested in: