Dubai has the reputation of being a glamorous shopping and luxury hotel destination. But a little-known fact is that the Middle East desert metropolis has more than just material riches. Packed with important cultural institutions, impressive art galleries, and design-focused experiences, United Arab Emirates city's offerings have diversified to attract a new crowd of visitors.
It's time the world got to know the city as a place for more than just shopping enthusiasts and fashionistas. There's plenty to do in Dubai—including visiting a camel racetrack and taking in gorgeous sights from the sky. From thrill-seekers to culture dwellers and families, every traveller has something to look forward to. By the way, the best time to visit Dubai would be the winter months, but it's safe to say it's a welcoming destination all year round. So, what to do in Dubai? Read on.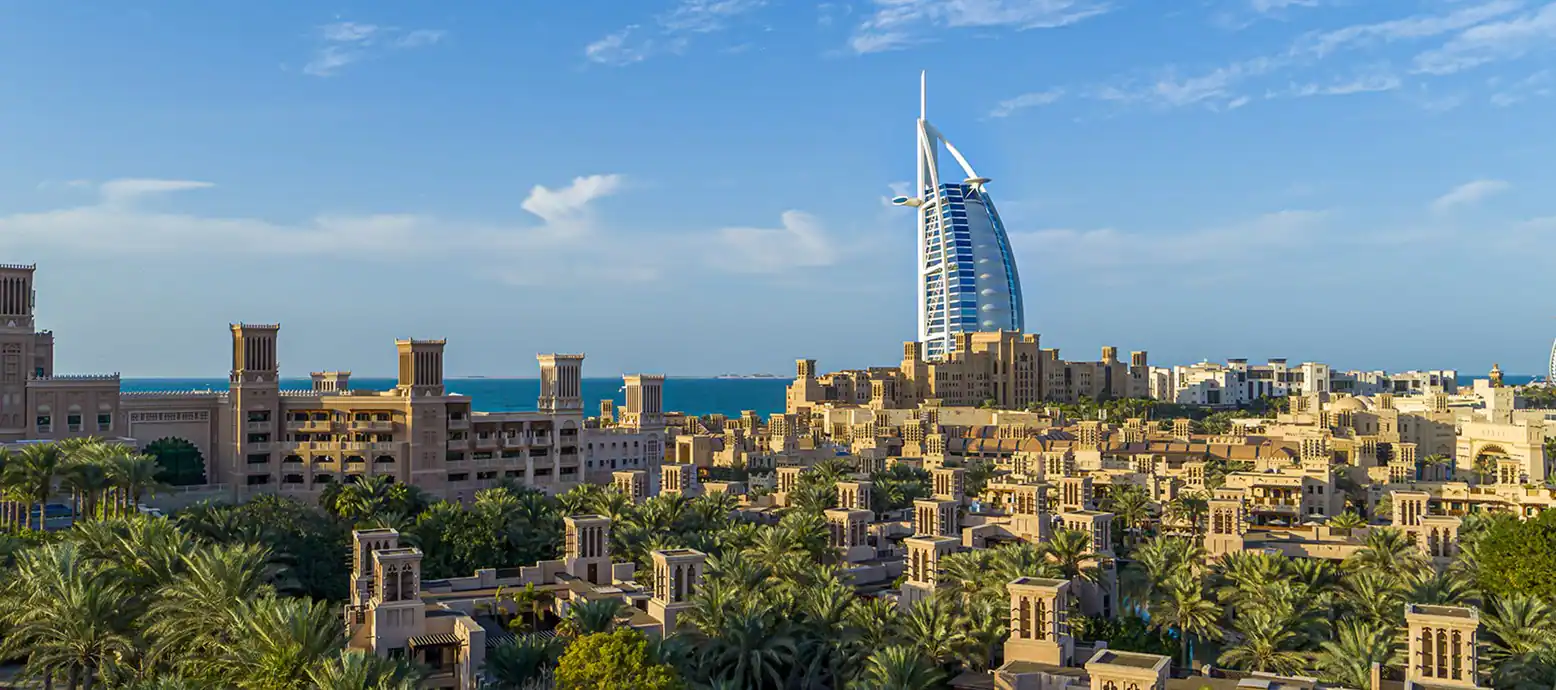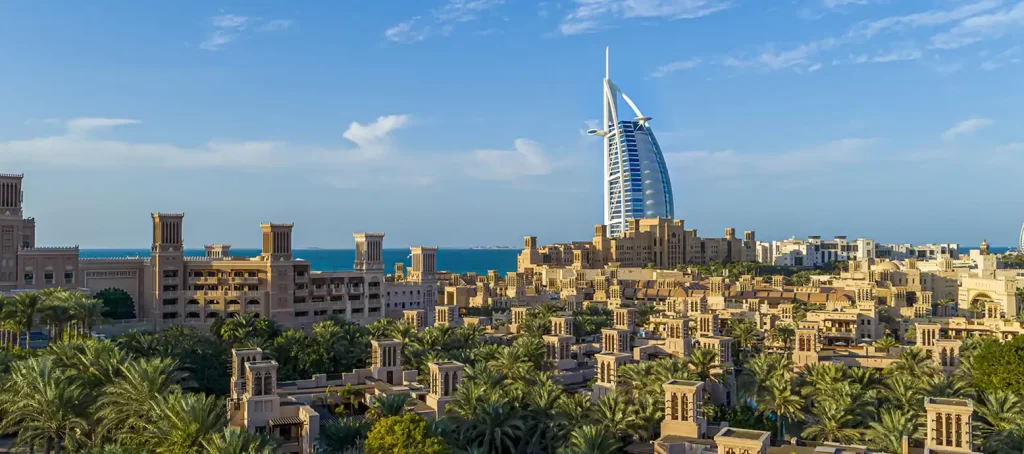 What To Do In Dubai
1. Get On Top of the World
Many city attractions now include a vantage point from up above. Built from the ground up, Dubai now boasts an impressive skyline of skyscrapers and multiple places to take in the sights from above. Here are three spots you must go to for the views:
Aura Skypool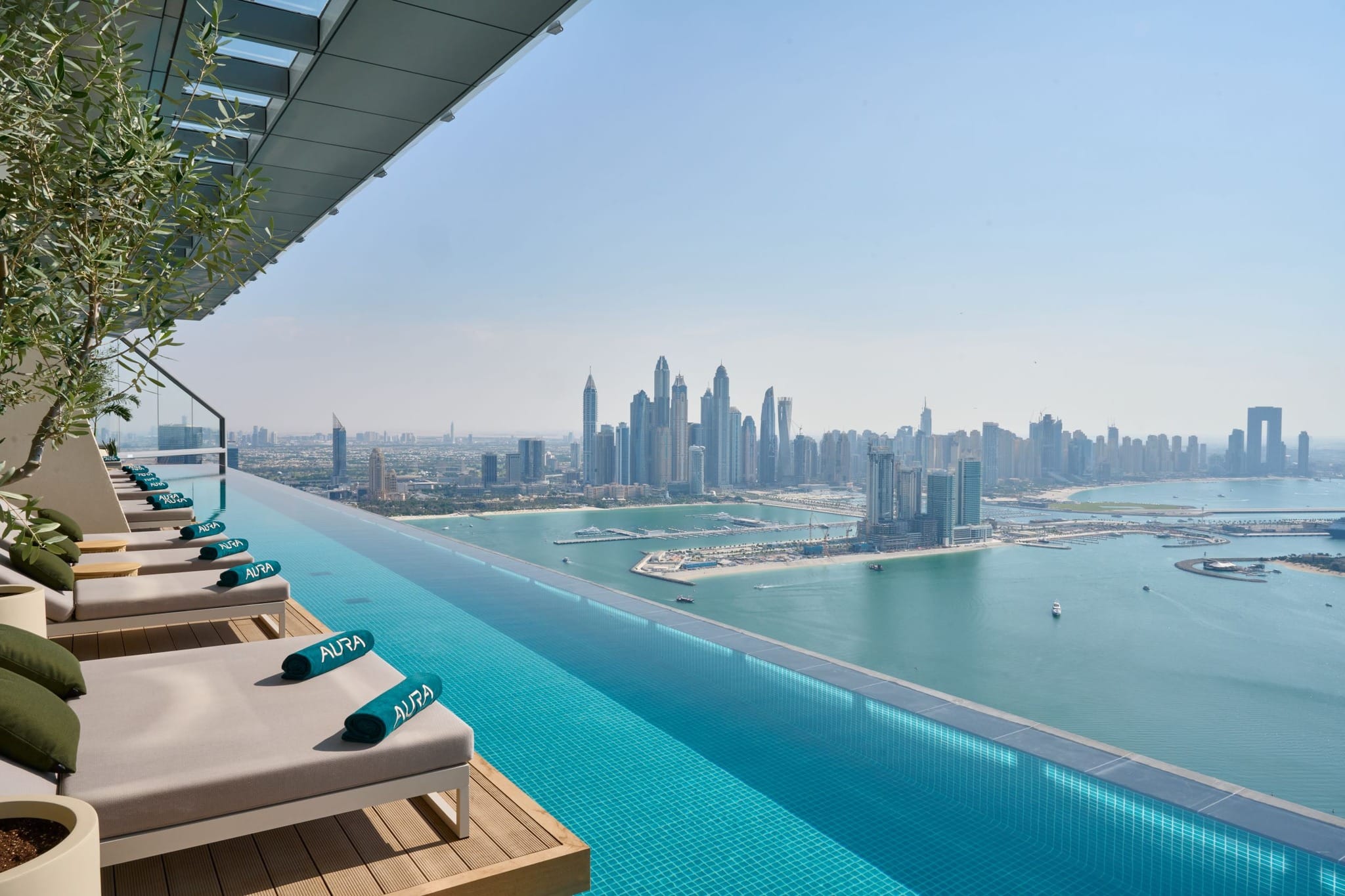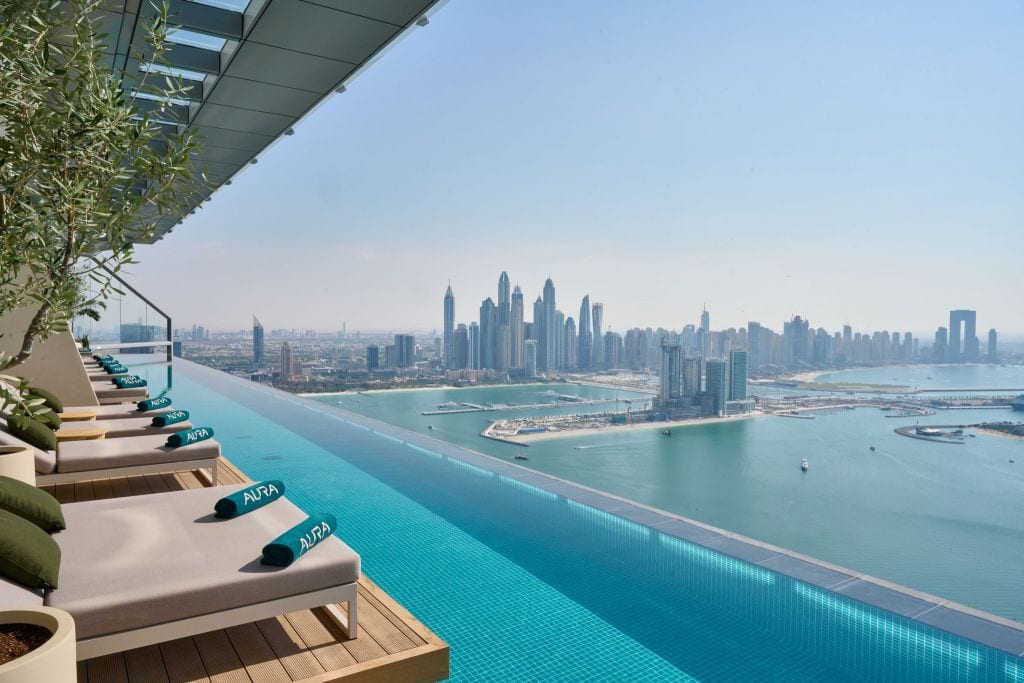 Dubbed the world's highest 360° infinity pool, the Aura Skypool is 50 floors up, where you can take in sweeping views of The Palm and the Burj Al Arab. This would make a unique pool day at 200 m up in the air. Entry starts at AED 150 (MYR 180) per person, with prices varying depending on exclusive factors such as your spot around the pool, the time of the day, the lounge or cabana, and the view you get. Pre-purchase your session here.
Burj Khalifa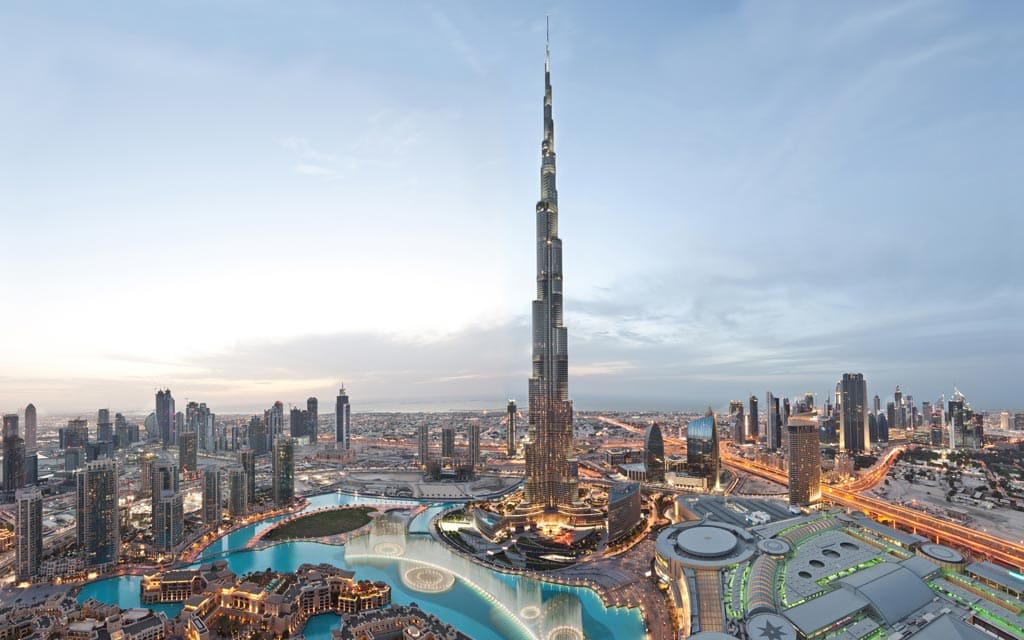 The world's tallest building is now synonymous with what Dubai is best known for. It's a must-see for first-time visitors to Dubai. The 160-storey building is a real sight to behold from anywhere in the city—you won't be able to miss it! At 828 m tall, the 'Burj', as it is colloquially called, is best known for its observation decks. Ride up to the top in their high-speed elevators and be prepared to take in some jaw-dropping views once you step out onto the observation deck. Tickets can be purchased online for a specific time slot.
Sky Views Dubai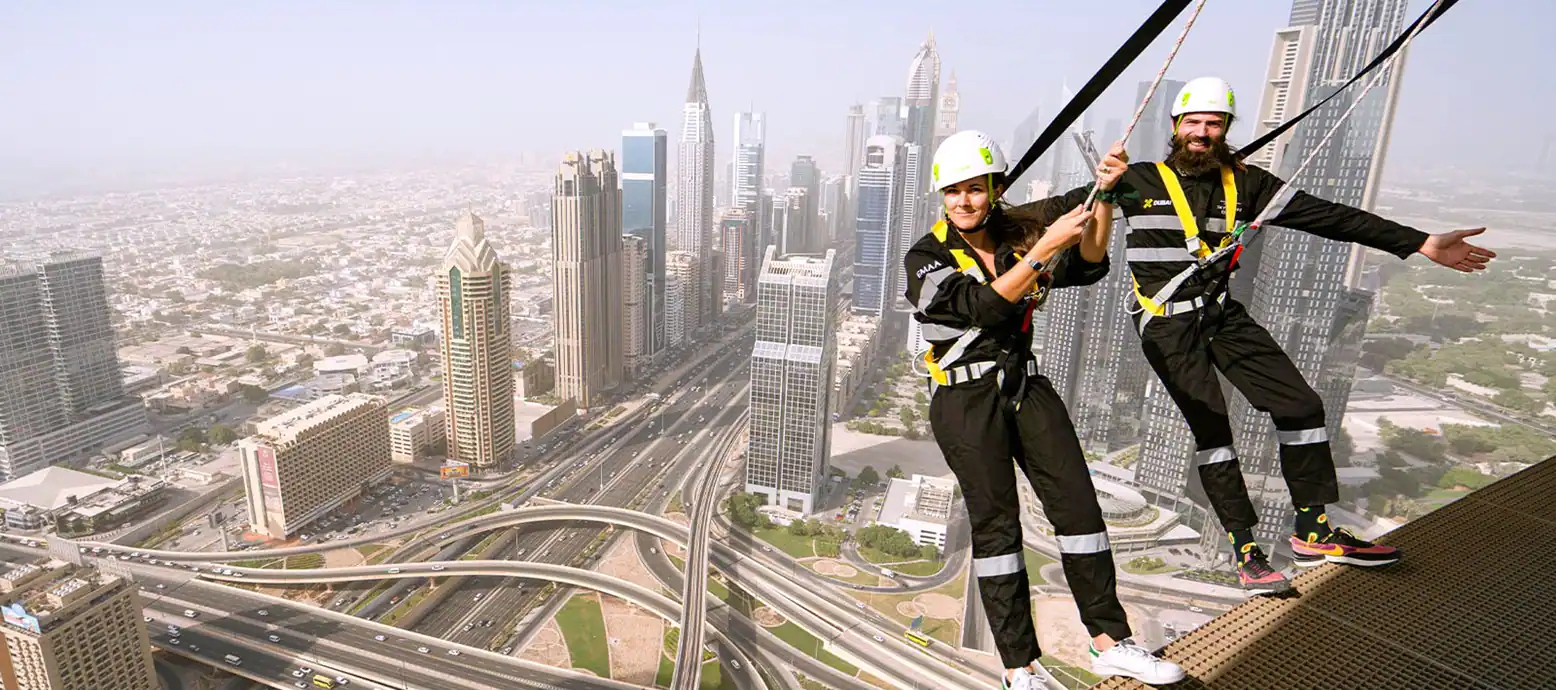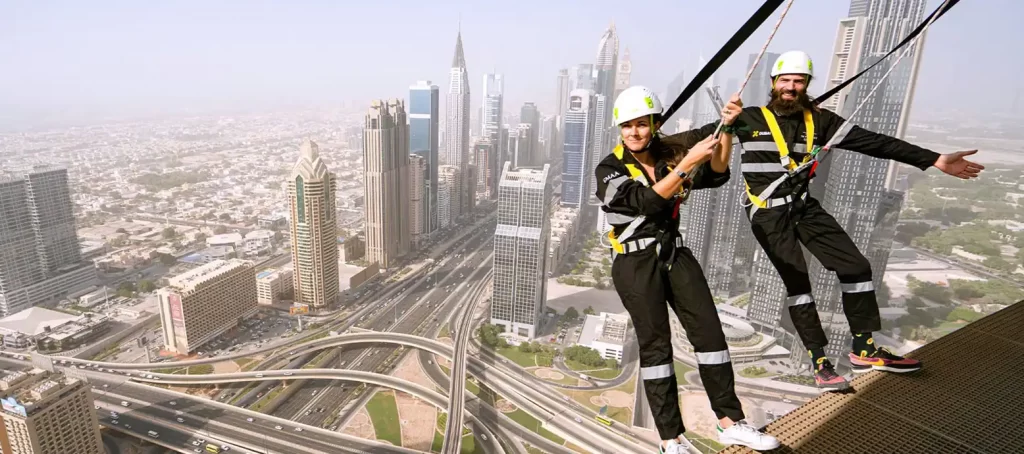 What more can you do from high up above, beyond looking down at the world below? At 219 m up, Sky Views offers an experience that is not for the faint of heart! White-knuckle your way down the glass slide (!) or do the Edge Walk (where you walk the ledge of the top of the Tower's main pod). These activities will get your heart rate up! Book your tickets, and don't look back!
2. Seek Thrills and An Adrenaline Rush
Let's leave the heights for a moment and look for thrills and adventures elsewhere. Because when considering what to do in Dubai, we usually don't think of things like scuba diving or skiing:
Deep Dive Dubai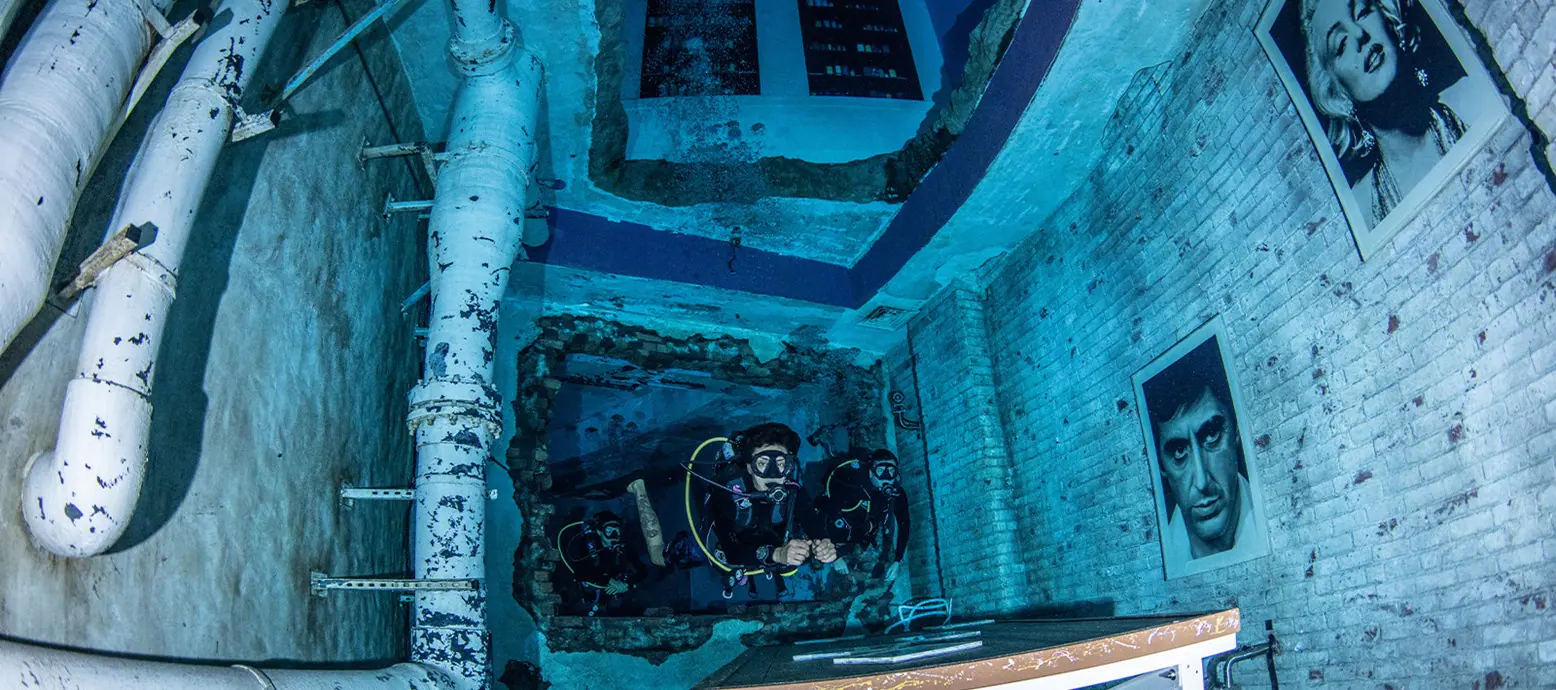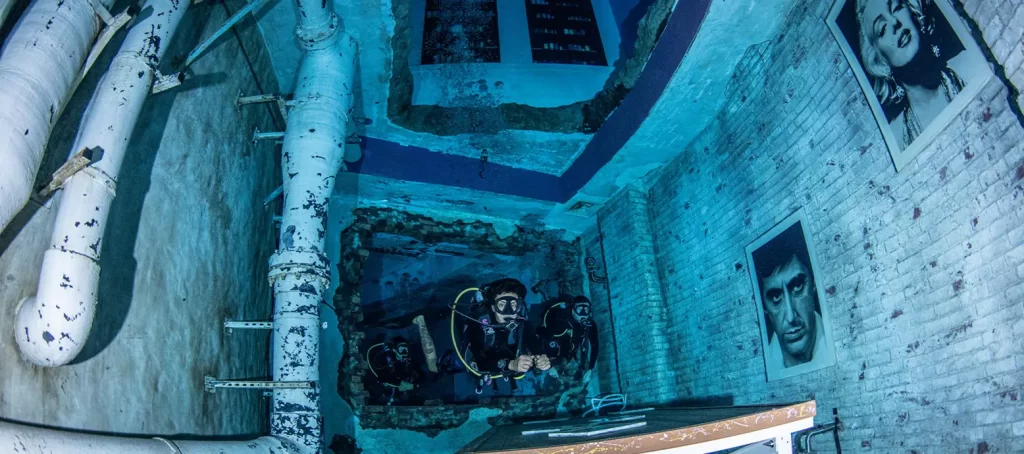 Deep Dive Dubai holds a world record for the deepest pool built at 60 m, containing 14 million litres of water. There is a sunken city at the bottom for deep divers to explore, which is open only to those with certifications. Scuba divers can dive down to 12 m, and snorkelers can paddle on the surface. It also holds the region's largest underwater film studio, with 56 cameras. Tickets are required and can be pre-purchased.
Skydive Dubai
Why limit yourself to the top of a tower if you can go even higher? Jump out of an aircraft and experience freefalling towards the iconic Palm Dropzone below. Beginners can jump in tandem with an experienced guide, but if you have a license, you can also jump solo.
Ski Dubai
Now it could be sweltering outside in the desert, but inside the Mall of the Emirates is the world's third-largest indoor ski slope. (Finally, something that is not the world's largest, but still an achievement considering it's a ski mountain in the middle of a desert!) A novelty for those who have never seen snow, a Snow Daycation Pass allows access to the non-skiing sections of the mountain, perfect for families with kids. There are various snow rides, a Snow Cinema, penguin visit and tubing. For experienced skiers, who must hit the slopes, there are two ski runs and a freestyle area.
3. Immerse in Local Culture
If you've had enough of the extreme stuff, there's the cultural side of things. Hit the streets and see what to do in Dubai from a local's perspective:
Jumeirah Mosque
Open to non-Muslim visitors, the beautiful Jumeirah Mosque, designed in the medieval Fatimid style and built from white stone, is picture-perfect when the light hits at dusk. Take in the architecture and tranquillity of the space on tour led by knowledgeable guides, available six days a week except for Fridays (due to prayers).
Dubai Spice Souk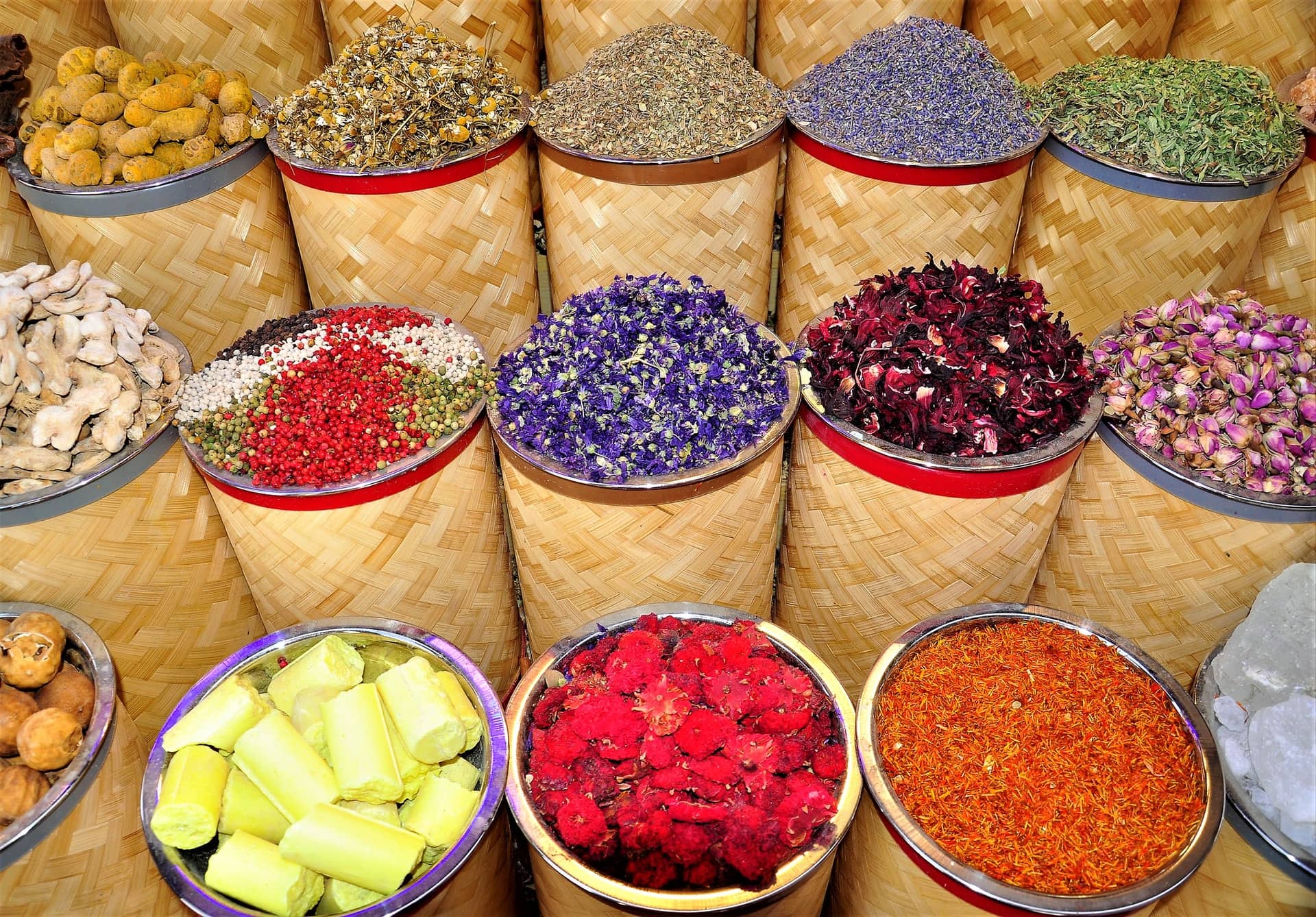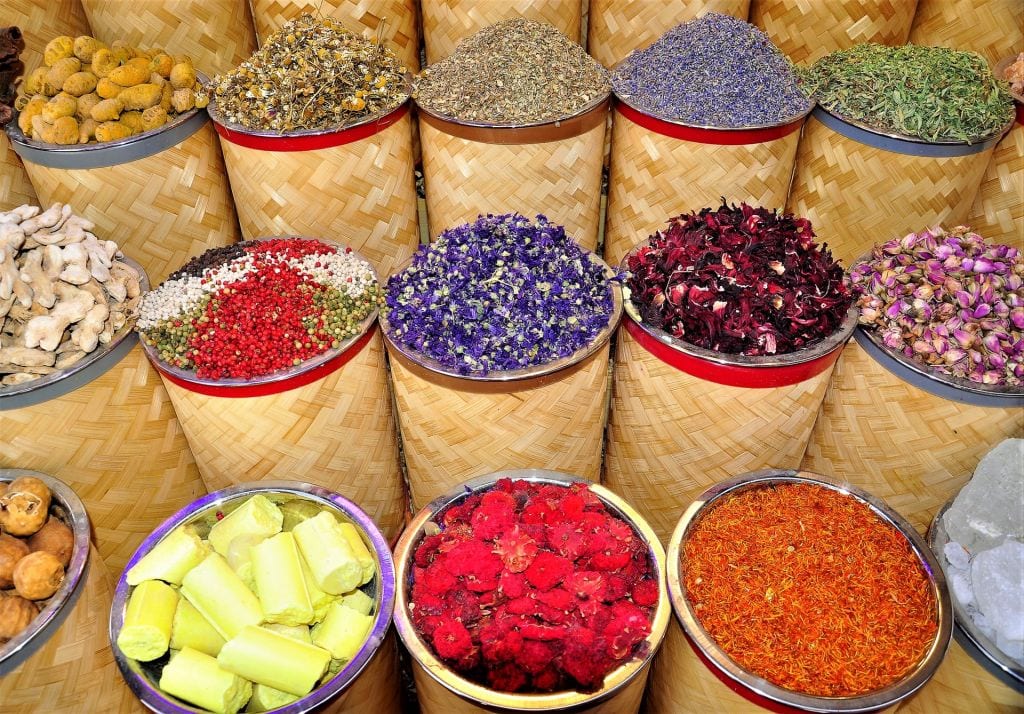 A trip to the Middle East is not complete without a trip to a souk—specifically a spice market! Dubai Spice Souk is where you'll find more than just spices, bustling with vendors selling saffron, rosehips, Persian dried limes and other traditional Middle Eastern spice mixes. There are also stalls hawking everything from lanterns and clothes to souvenirs and snacks. Located at a complex with an adjoining waterway, there are many restaurants you can eat at or people-watch. Make your way there in an abra water taxi.
Al Marmoom Camel Race Track
Does camel racing sound new to you? It's a favourite pastime of the locals, endearingly representing Middle Eastern culture and heritage. While not famous worldwide, Camel racing dates back to the 7th century. Races start early, between 7 am to 9 am (presumably before it gets too hot), and all race commentary and announcements are in Arabic.
Al Seef, Dubai Creek & Abra Ride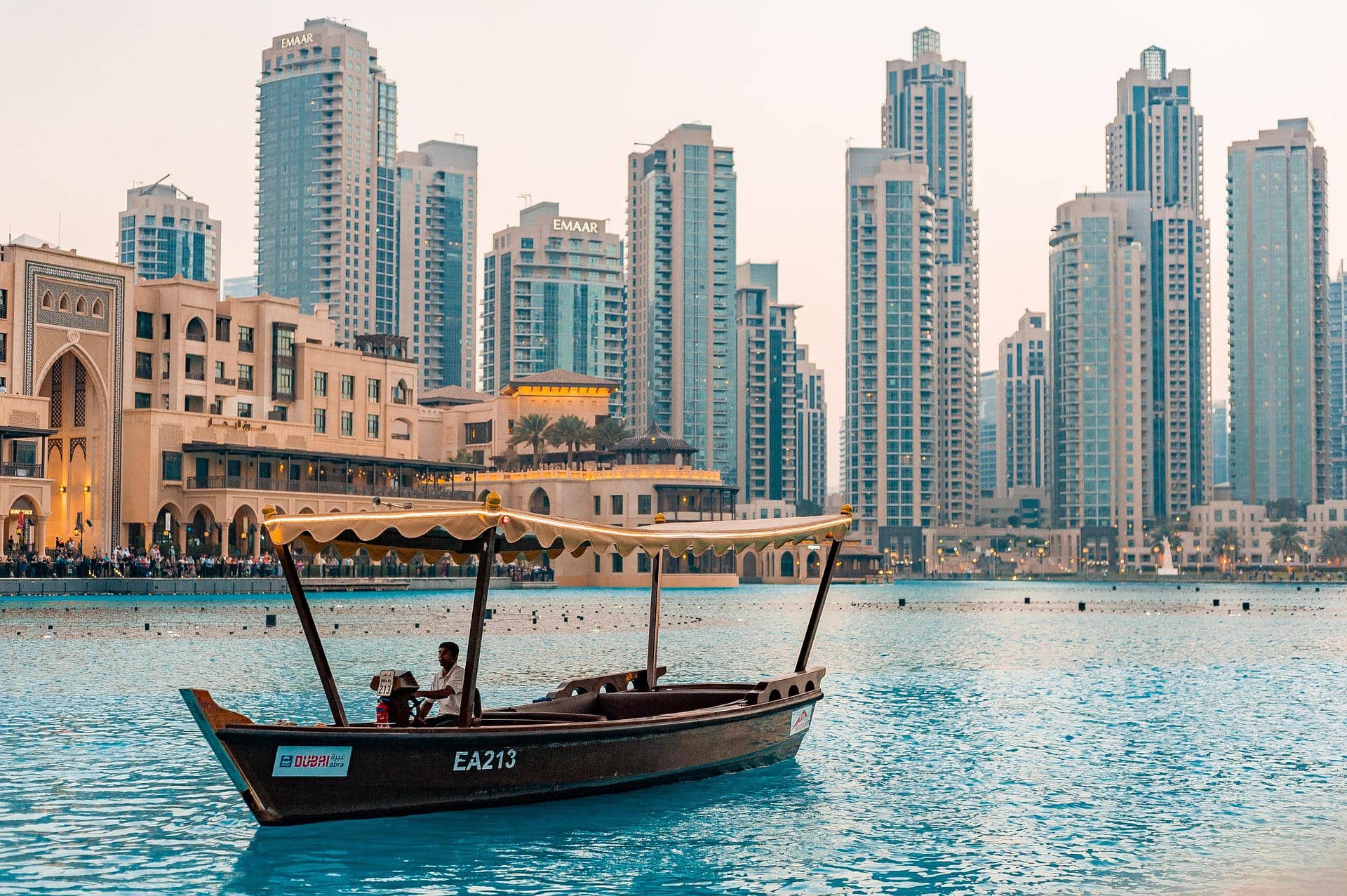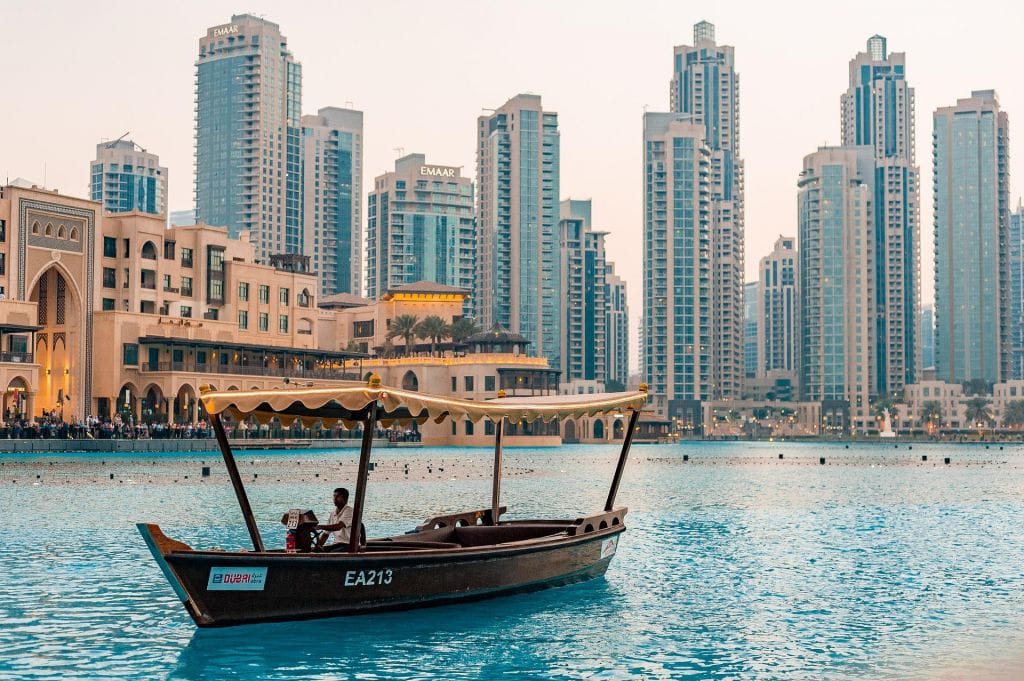 Al Seef is a precinct with charming laneways, coffeeshops and homely restaurants. It is a slice of local life preserved to remind locals and tourists of the history this city was built on, located along Dubai Creek. You can also hop onto an abra, a traditional wooden boat, to get to the other side. Each boat ride carries 20 people and can be hopped on or off at Deira or Bur Dubai. Frequently used by locals for its convenience to circumvent traffic and by tourists to capture the Emirati experience, it is especially popular to ride as the sun sets.
Al Fahidi Historical Neighbourhood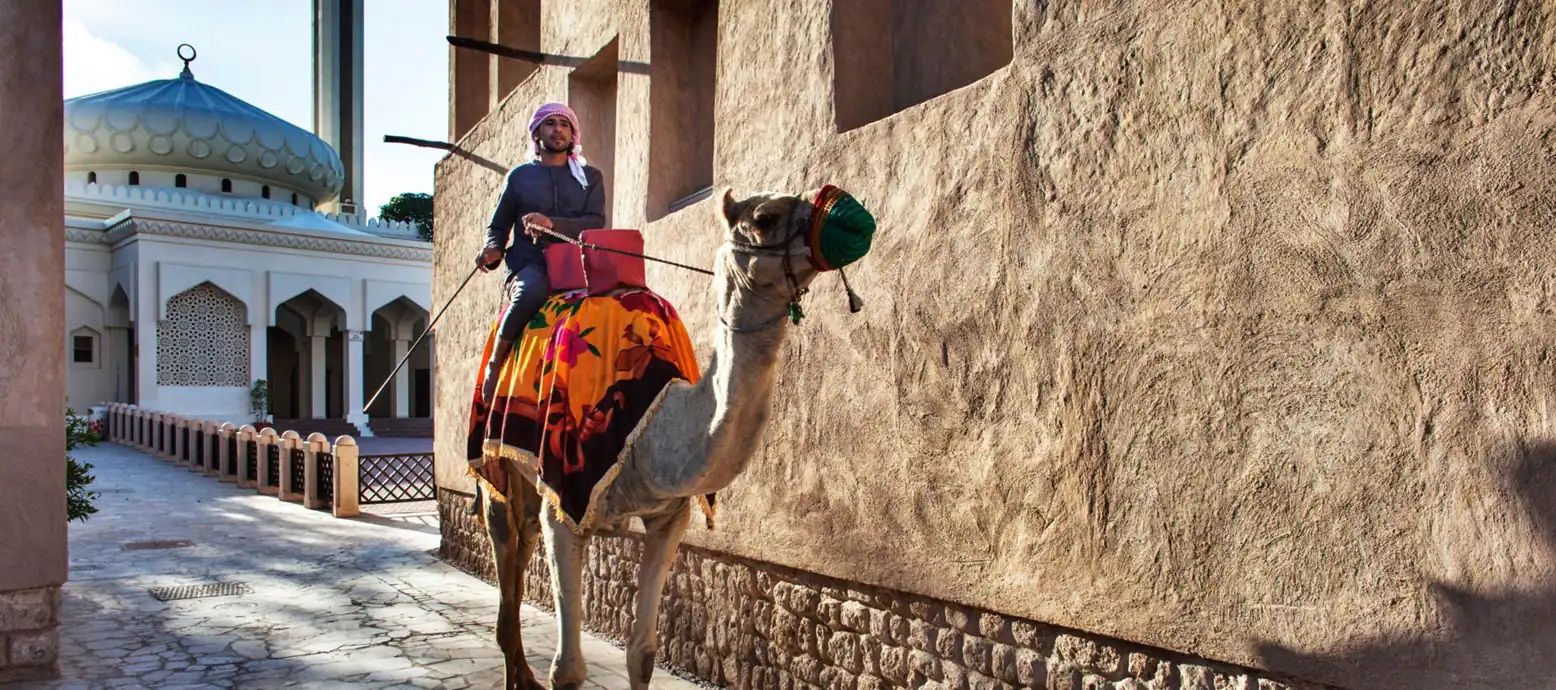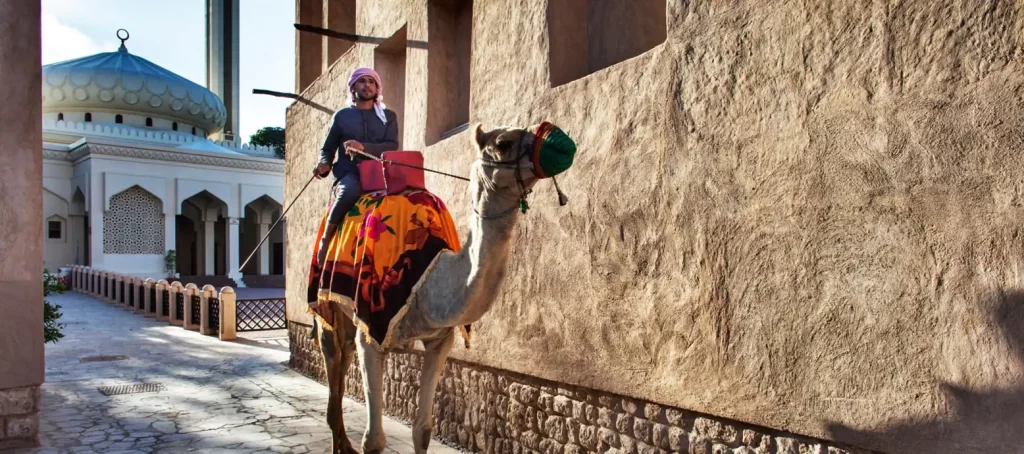 Here's another part of Dubai that has been preserved in history. The Al Fahidi Historical Neighbourhood captures what life looked like before the UAE was formed in 1971. In contrast to the steel and marble of modern skyscrapers, the Al Fahidi buildings and homes were crafted from stone, palm wood and teak. It is a must-see for history and architecture enthusiasts to explore quaint alleys to their heart's content. The quiet respite will make you feel like you're in a secluded sanctuary away from the modern bustle of the city.
Al Shindagha Museum: Perfume House
Located in the Al Shindagha neighbourhood that was once the traditional centre of the Emirates, the museum tells the proud story of the nation's past and rich conventional methods of Arabic perfume-making. Immerse in the history of the region's perfume-trading route, and get to know the oils and ingredients used in the scents for which this region has become famous. These scents include oud, saffron and other fragrant roses.
The Dubai Mall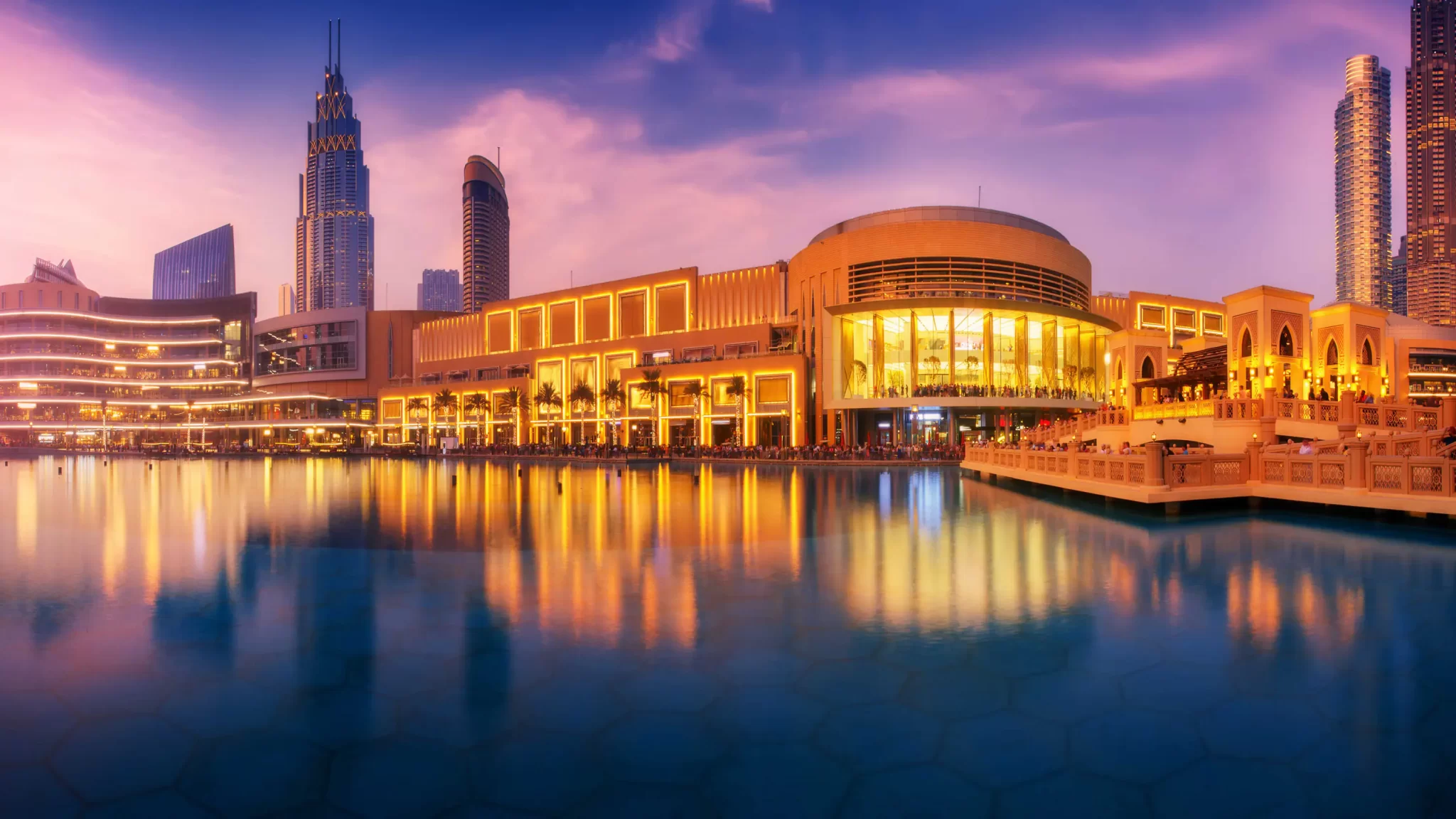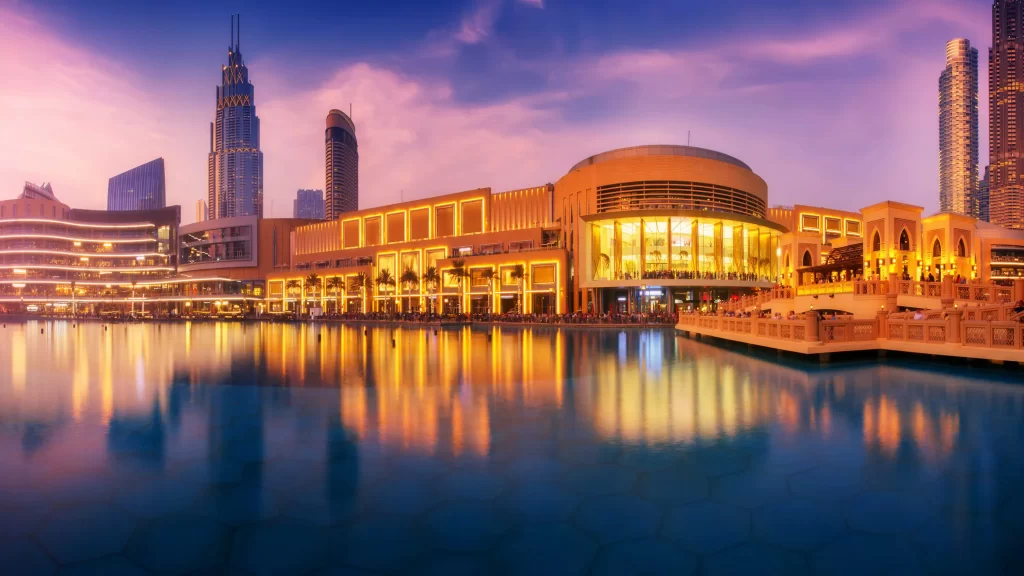 Chief amongst all the Dubai malls is The Dubai Mall. Known to have attracted around 100 million visitors a year pre-pandemic, The Dubai Mall has more than 1,200 shops, hundreds of food and beverage options, over 70 signature high fashion outlets, and a whole avenue of haute couture names. While you're here, look out for Dubai Dino, a 155 million-year-old resident dinosaur skeleton.
4. Have Fun With the Family
What to do in Dubai if you're travelling with children? Well, there are plenty of spots to set the kids loose. Here are some of the many theme parks in Dubai:
Aquaventure Waterpark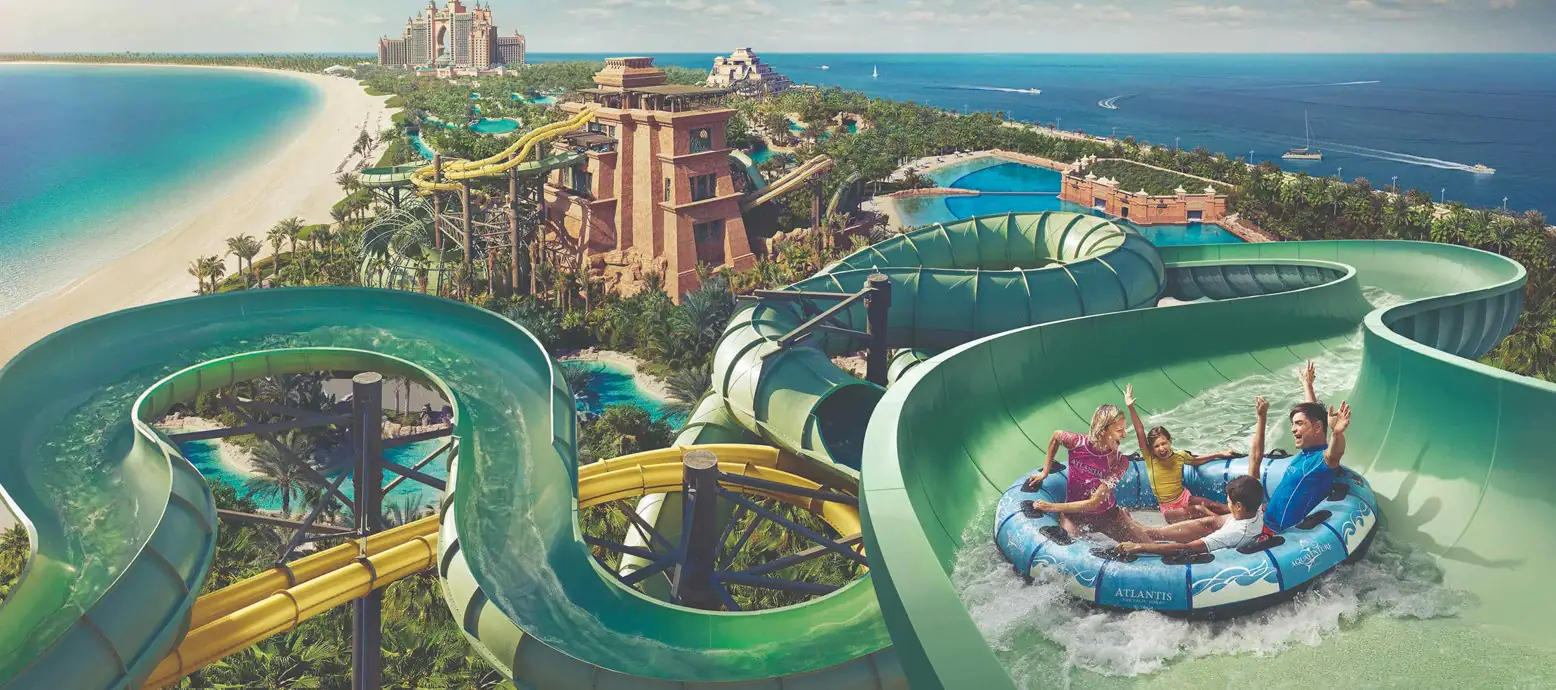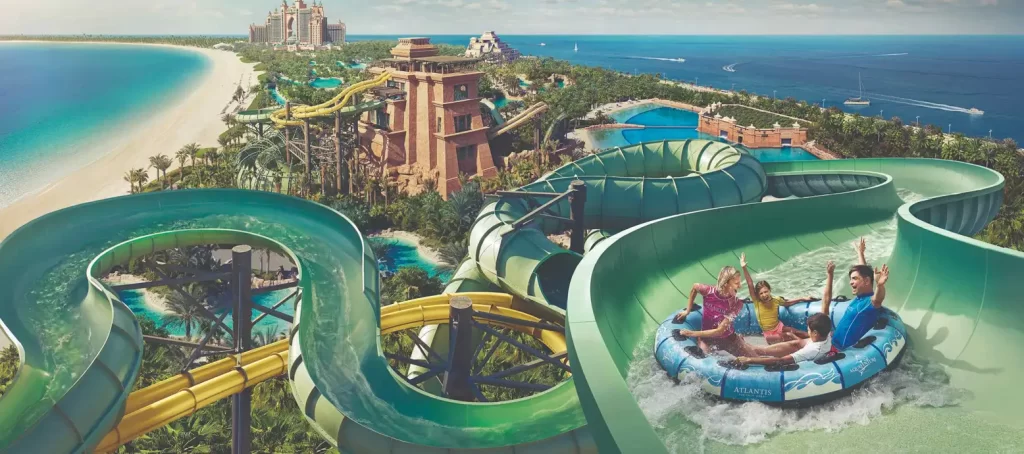 Cool off at the world's largest waterpark, especially with its recent extension, the Trident Tower. It features the largest kids-only waterpark in the Middle East: Splashers Lagoon and Splashers Cove, boasting more than 30 slides and rides and a private beach. There's also a chance to get close to marine life such as stingrays, dolphins and sea lions.
Legoland Dubai
Perfect for families with children between the ages of 2 and 12, Legoland Dubai has over 60 interactive rides and 15,000 Lego models, with the theme park created from 60 million Lego pieces. Sprawled over six lands, there is also a Legoland Hotel for families, in case you want to spend all your time at the park from morning to night.
The Dubai Fountain
Another world record: The Dubai Fountain is the tallest in the world, where multiple fountain shows are scheduled daily. The extraordinary performance is displayed across the 12-hectare Burj Lake and is accessible from the Dubai Mall.
5. Look For Adventure
For more ideas on what to do in Dubai, here are some unique, out-of-this-world adventure options:
Balloon Adventures Dubai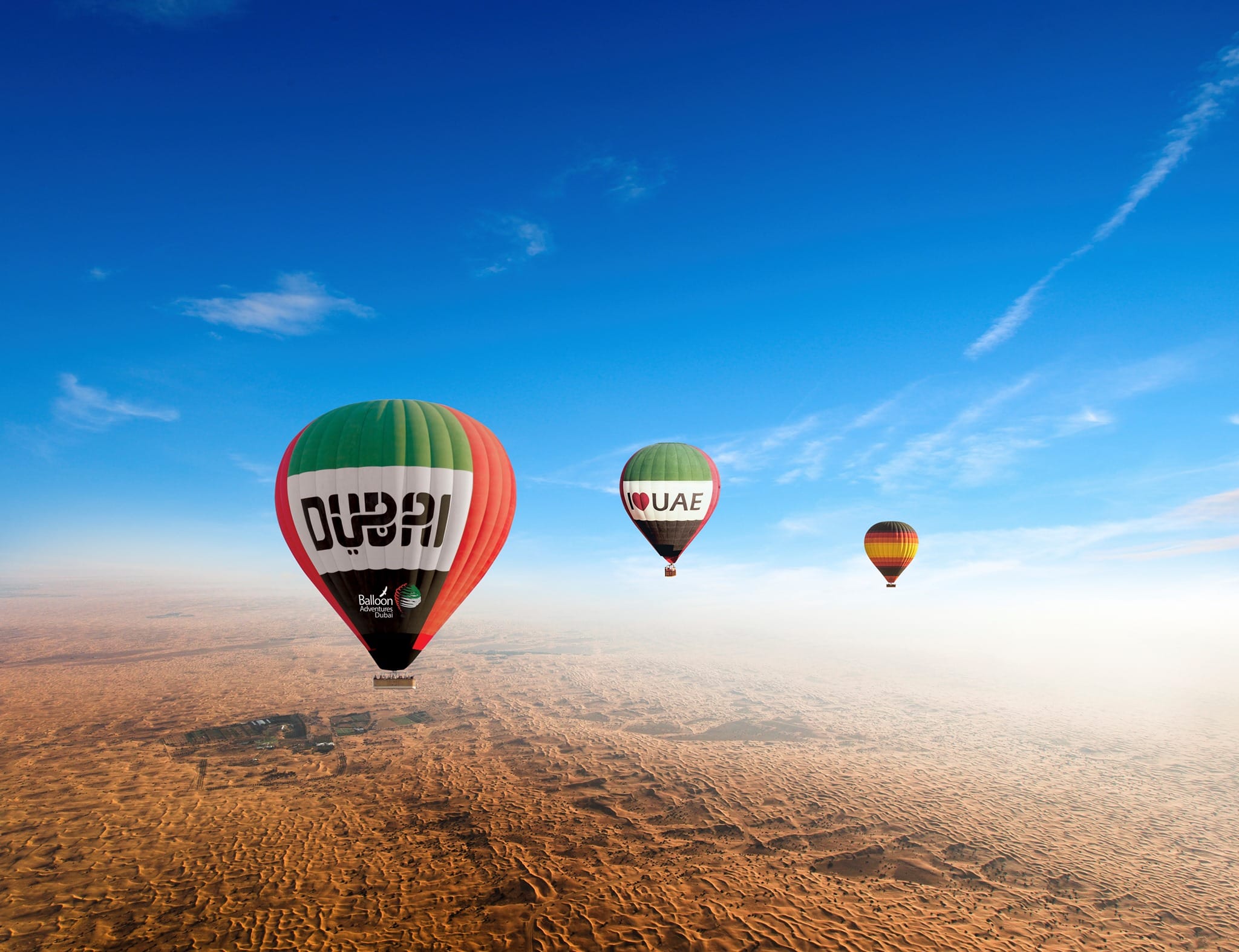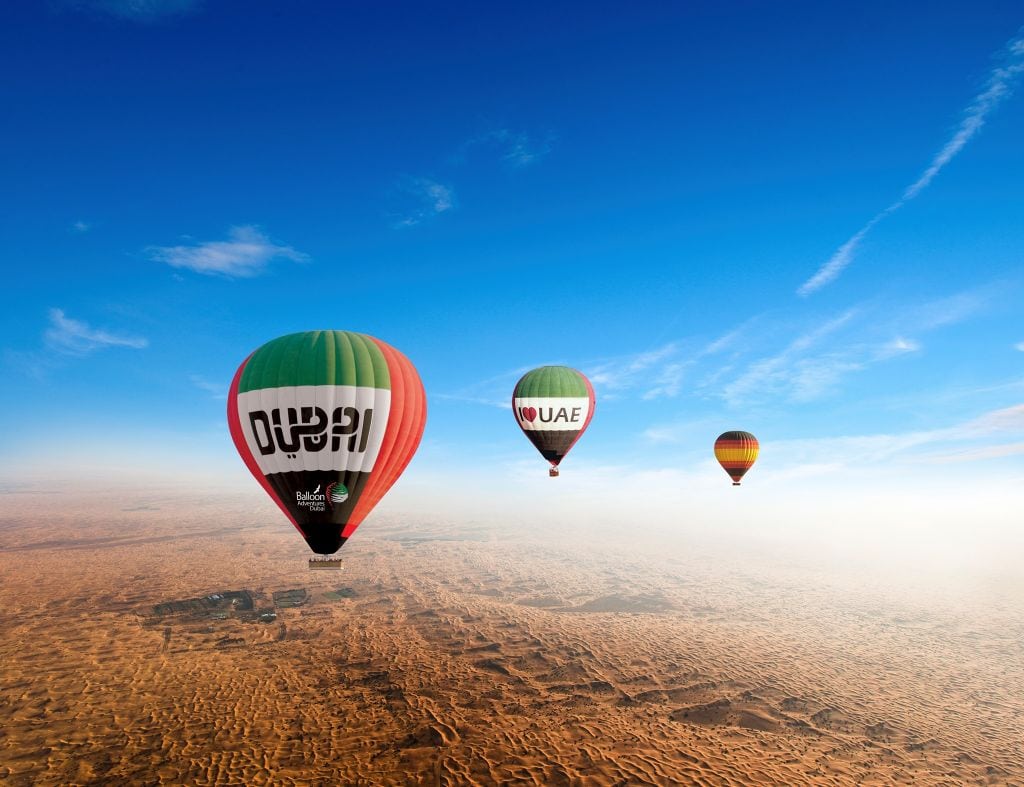 When someone asks you what your best experience was in Dubai, here's a ready story to regale them with. Check out Balloon Adventures for an exhilarating yet relaxing experience. Float across the Dubai desert at sunrise or sunset, and take in the rolling dunes and desert landscape while learning about UAE's native wildlife. There's also an option to fly with falcons when you book with a falcon handler! Perfect for a romantic experience. Book your Balloon Adventures now.
Dinner in the Sky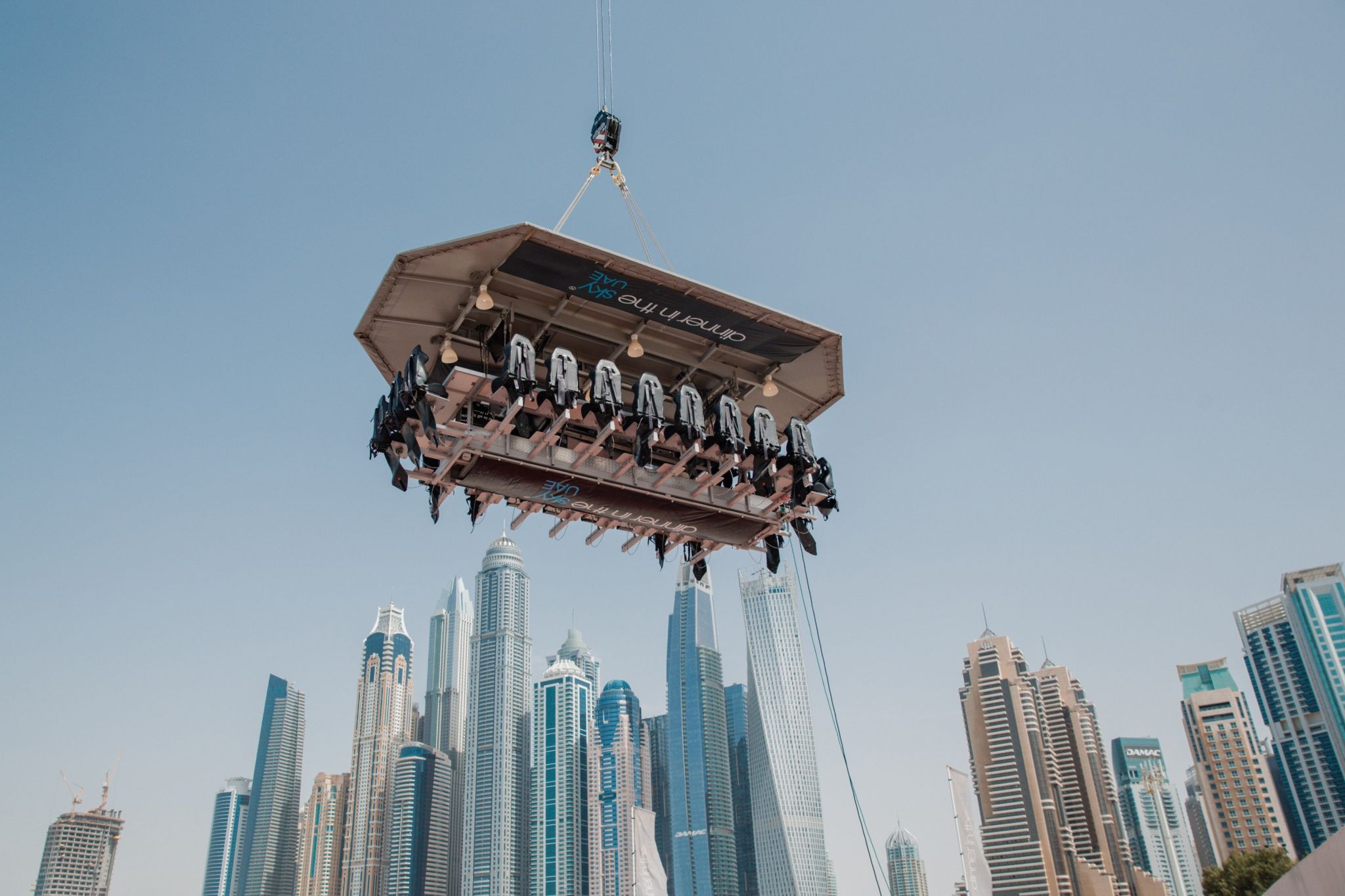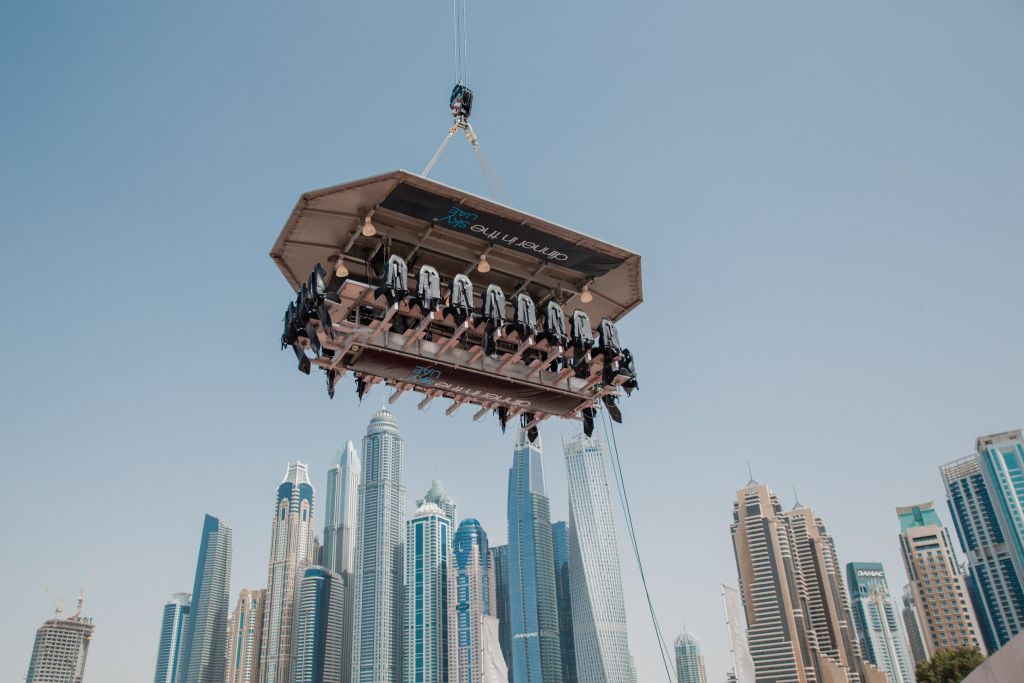 Here's a unique dining experience: a dinner party suspended 50 m up in the air. Indulge in a meal while you're secured with a seatbelt at a dining table suspended by a crane. Located at Sky Dive Dubai (so you can jump out of a plane and head over to get a bite after), the table rotates slowly over an hour, allowing you to take in the sights while dining. Feel the breeze up top while feasting on gastronomic delights from Artful Dining by Le Meridien Mina Seyahi and The Westin Dubai. Book your Dinner In The Sky here.
XLine Dubai Marina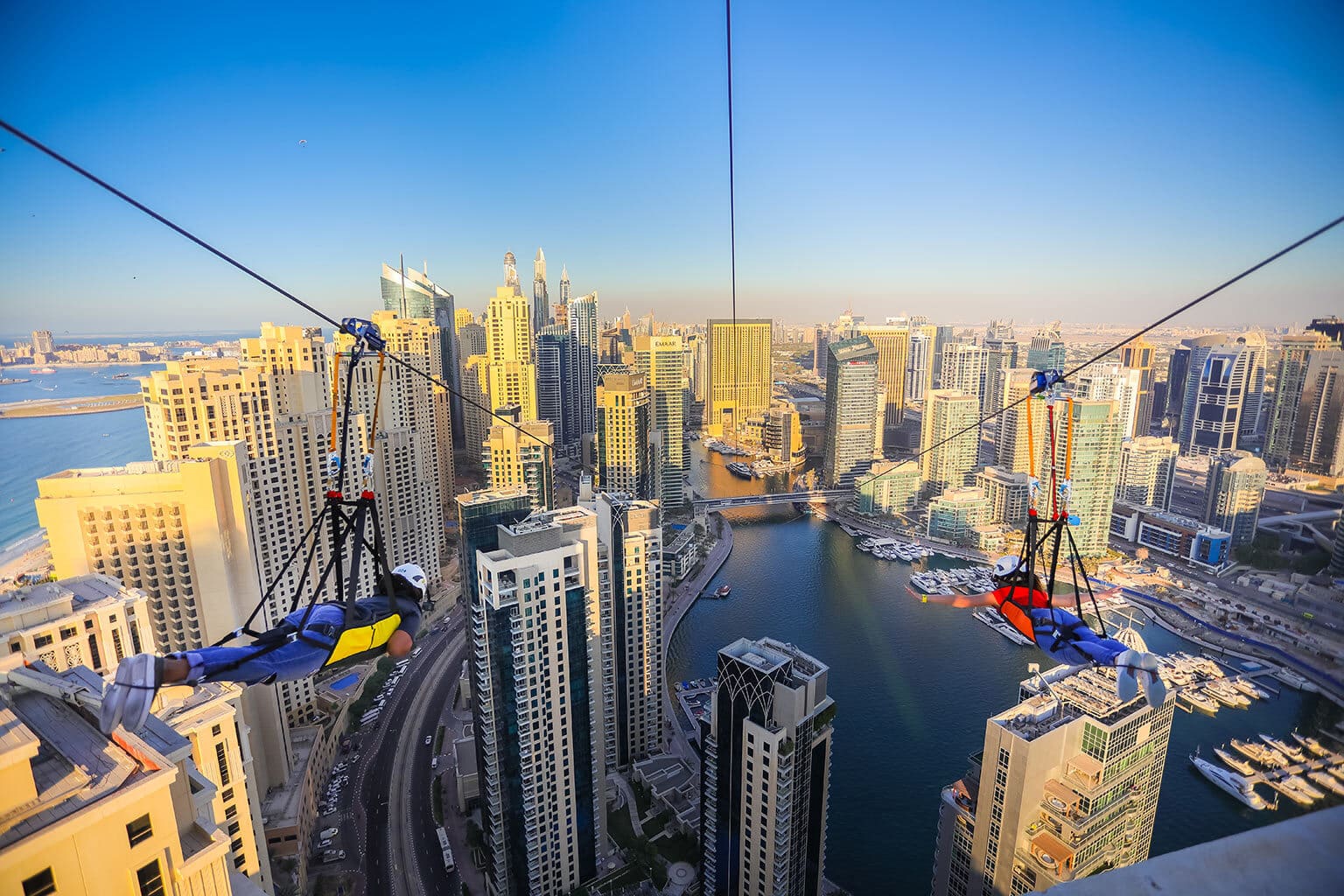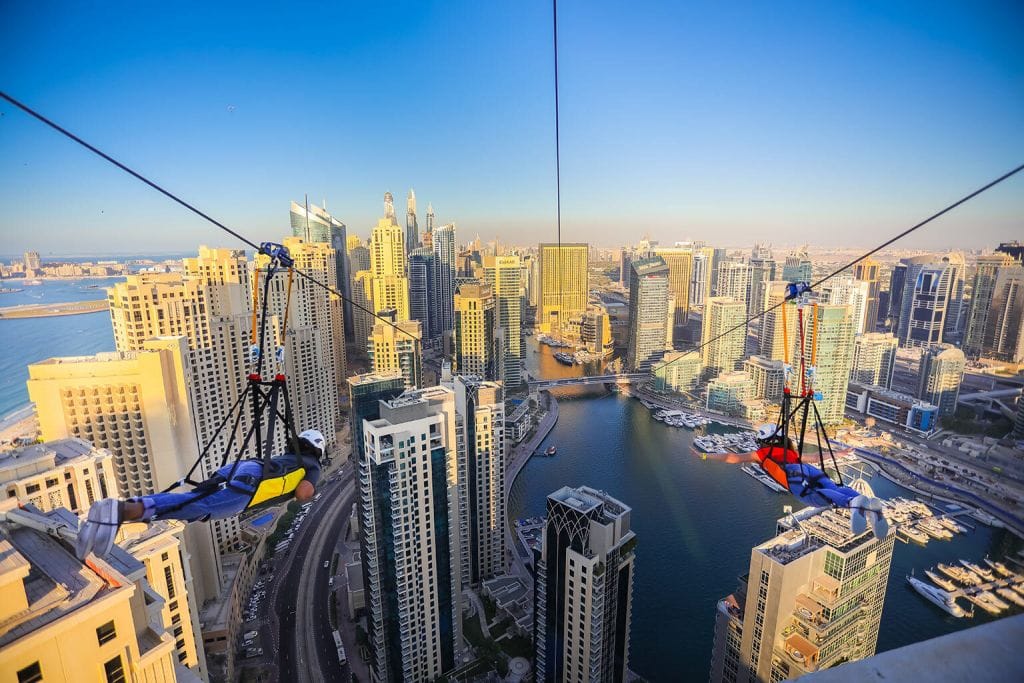 Another exciting adventure experience is the world's longest urban zip line at the Dubai Marina. One of the steepest and fastest ziplines, measuring 1 km in length and up to 170 m in height, the XLine uses 'superman' harnesses where you will be zipping across belly down, taking in all the panoramic sights! It's the closest feeling you'd have to fly. Don't want to go alone? There is an option to go with a friend as there are two concurrently running ziplines. Book your XLine ride here.
Now with this comprehensive list, you should have more ideas than you need for what to do in Dubai. Check their schedules and availability in different seasons as you decide your best time to visit Dubai. Your days are going to be packed!
Need Help Planning your Dubai Trip?
You may also be interested in: