Looking to strengthen that bond with your kins on a family holiday? Sydney and New South Wales offer many fascinating experiences for one and all. The highly recommended destination is filled with iconic landmarks such as the Sydney Opera House and Sydney Harbour Bridge, natural wonders, wildlife, fresh local produce, and adventures to impress. We've summarised three ways for you to enjoy a unique New South Wales family vacation that will make the juniors, seniors and everyone in between happy.
1. Embrace Australia's natural wonders and uber-cute wildlife
Taronga Zoo Sydney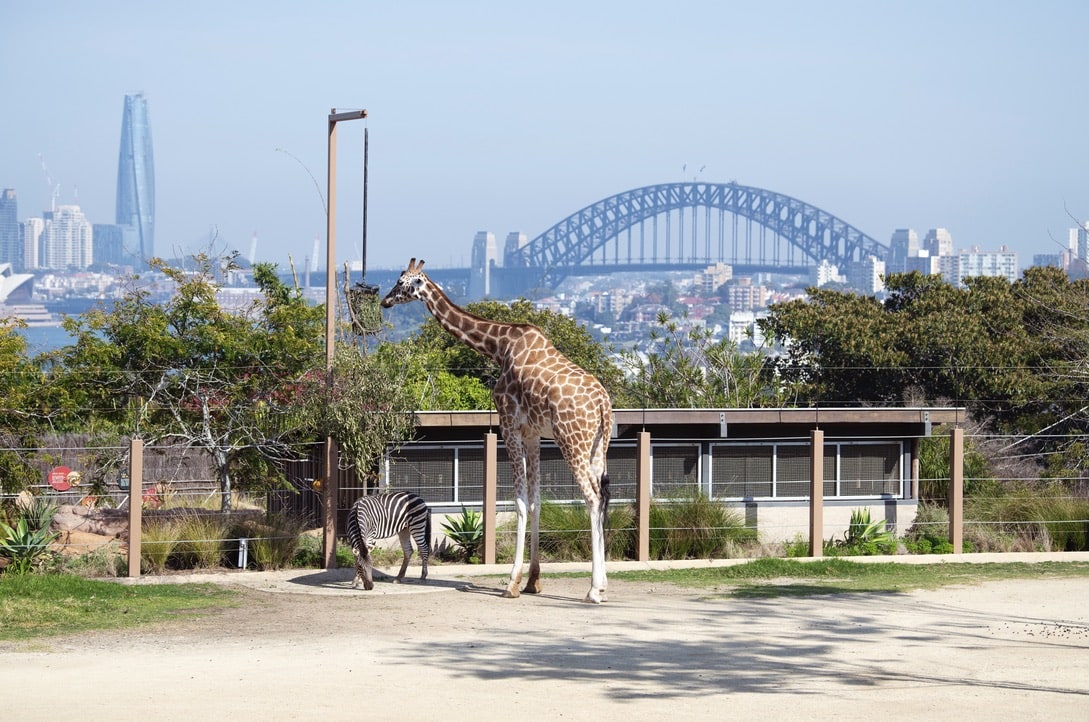 Zoos top the list of fun family trips in New South Wales. The phenomenal Taronga Zoo in Sydney is home to over 5,000 animals. For the ultimate sleepover, book Taronga Zoo's distinctive eco-lodges or safari-style tents, and you just might spot koalas lazing outside your lodgings in the morning.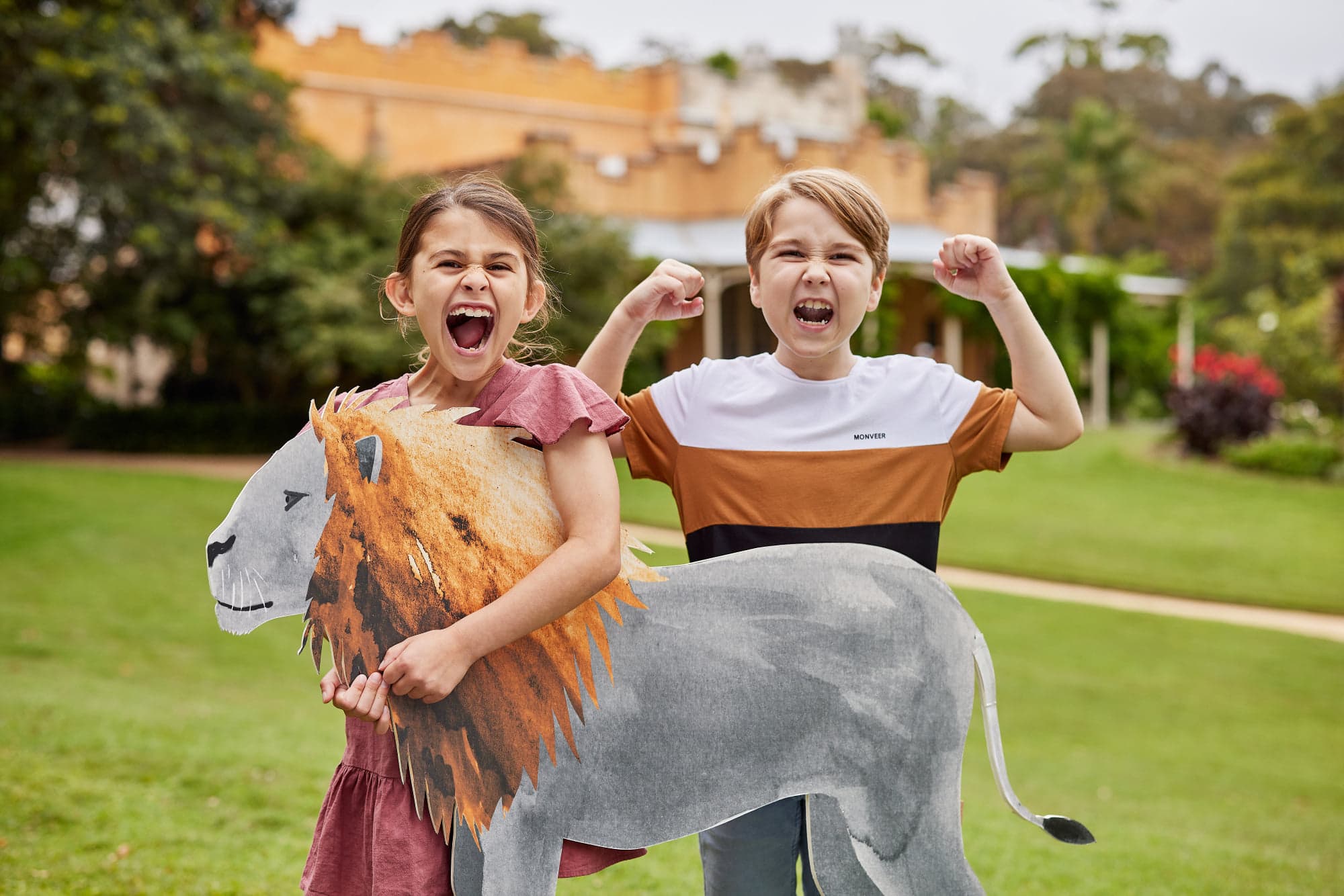 Getting there: We suggest taking a short 12-minute scenic ferry ride from Circular Quay to the zoo but you can also drive or take the bus and train.
Operating hours: 9:30 am to 4:30 pm
Online ticket cost: AUD 44.10 for adults and AUD 26.10 for children (4 – 15 years). Free for children under 4 years.
Snowy Mountains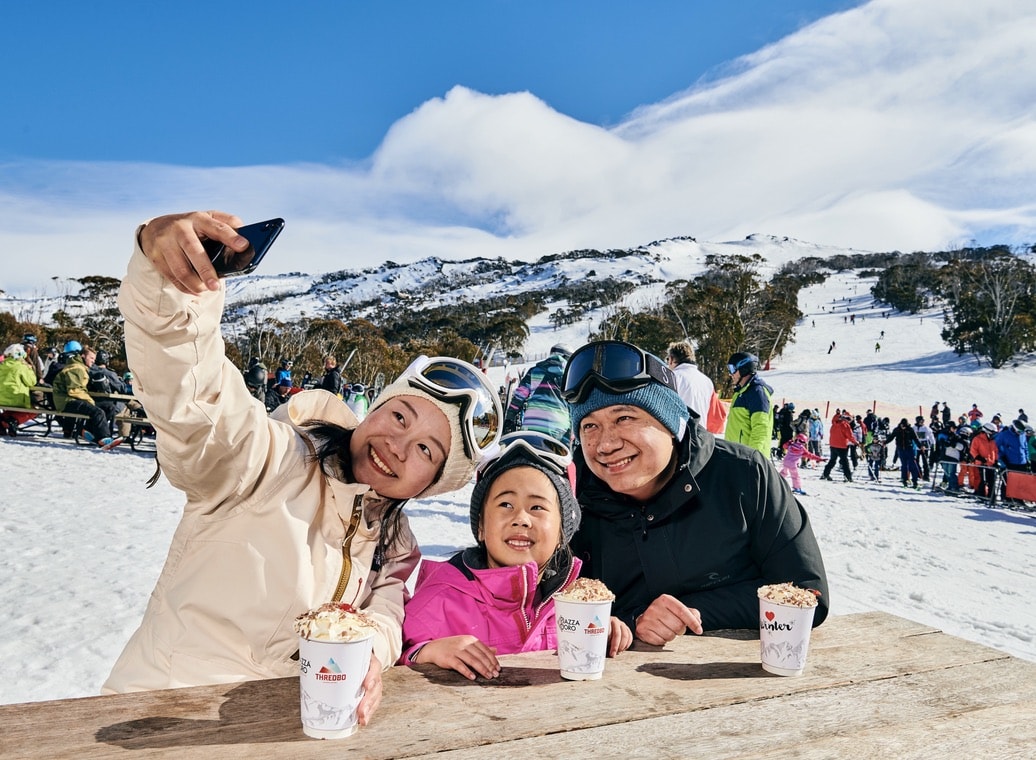 The Snowy Mountains is an excellent location for a New South Wales family holiday. Expect a picturesque landscape unlike any other with rolling hills, splendid peaks, and 100-million-year-old geological relics. The family is sure to bond over skiing and snowboarding in the winter, or hiking, water skiing, horseback riding and camping in the summer.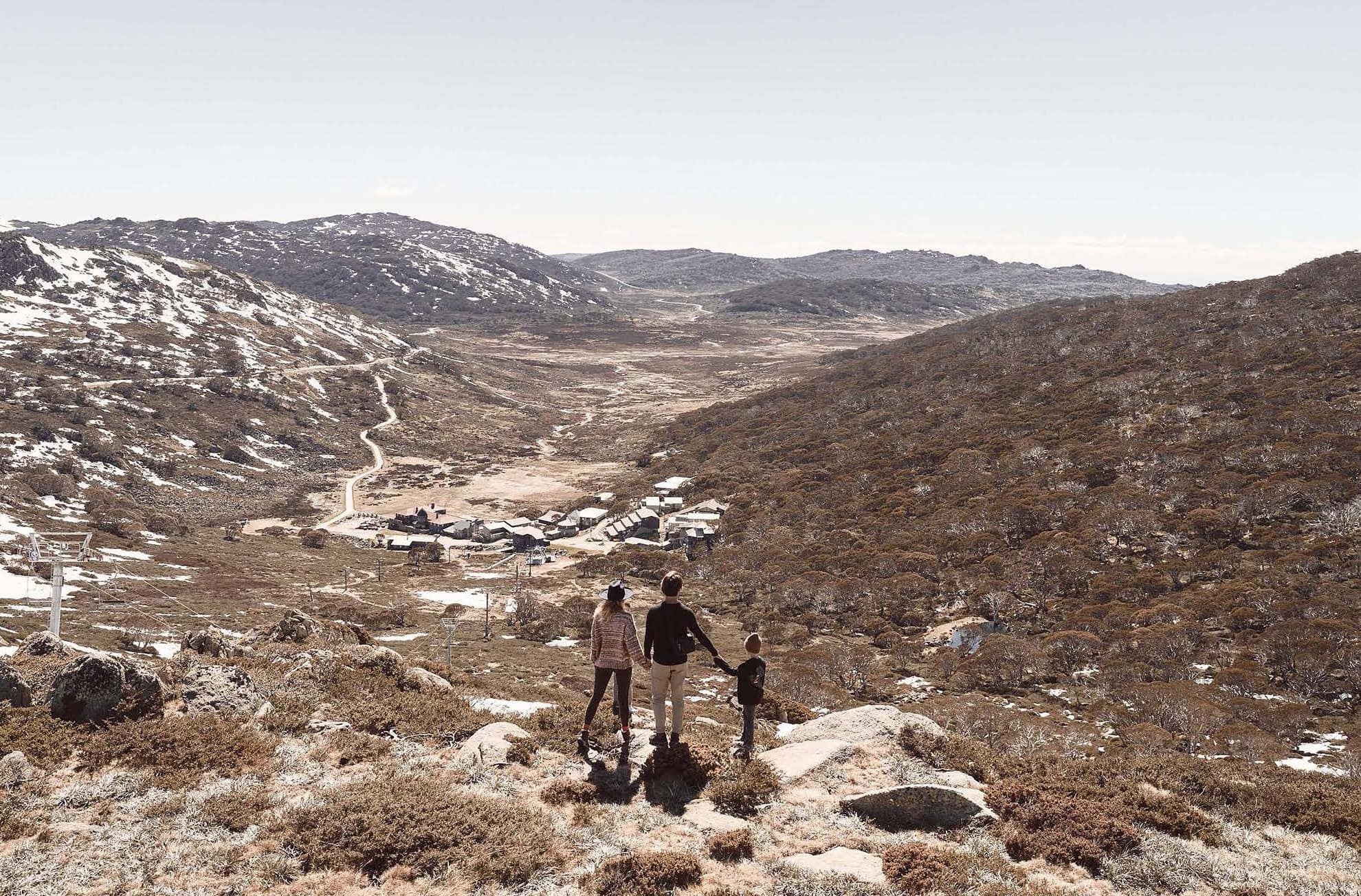 Getting there: You can leave Sydney by car and be in the Snowy Mountains in 5 to 6 hours.
Accommodation: Take your pick from farm stays, stone cabins, even pyramids—to relax and recharge in the Snowy Mountains.
When to visit: This depends on your family's preferred activity. Winter sports run from the end of May/beginning of June until October. Summer activities are best from December through February.
Montague Island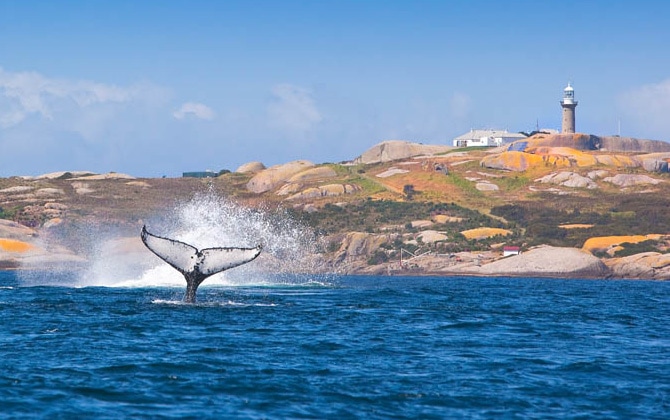 Montague Island is one of the few places in the world visited by whales, seals, penguins, and many bird species. A guided wildlife tour is highly recommended to keep the family together as you experience the island's wildlife, history, and remarkable vistas.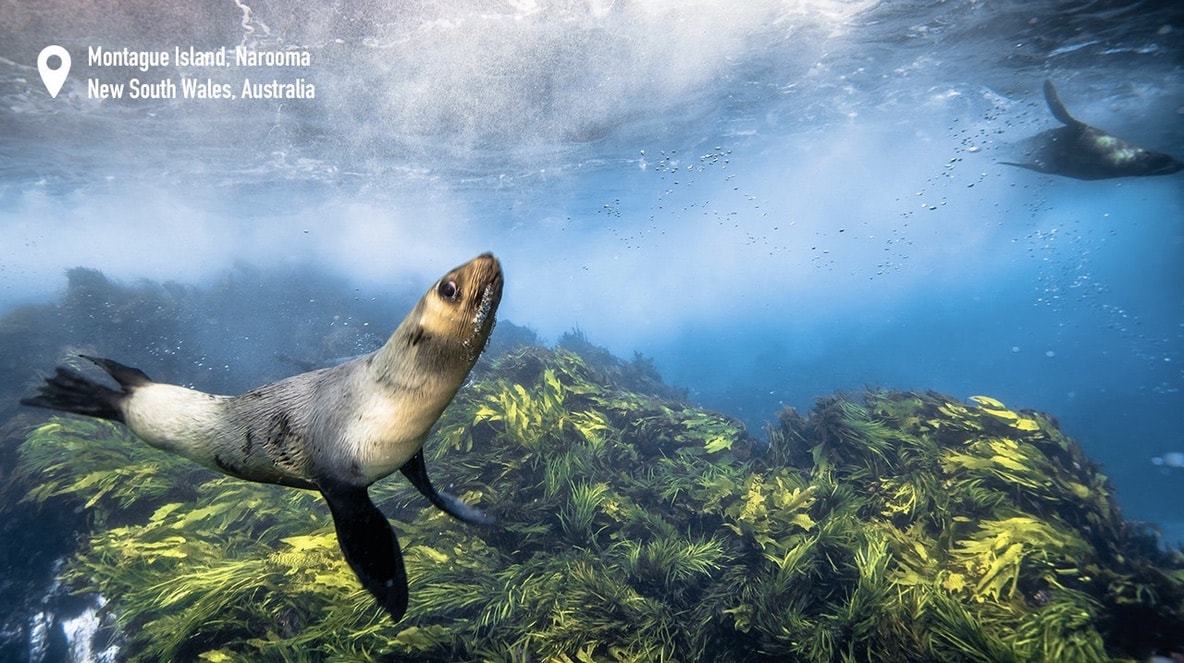 Getting there: Montague Island is 9 km (5.6 miles) off the coastal town of Narooma. Getting to the island requires a 20-minute boat ride.
Travel tip: Whale season is from September to mid-November. Whale watching tours, such as Narooma Charters, will also visit seal colonies.
Cost: Whale-watching tours start from AUD 90 for adults and AUD 80 for children.
2. Go into the wild for some serious outdoor fun
Glenworth Valley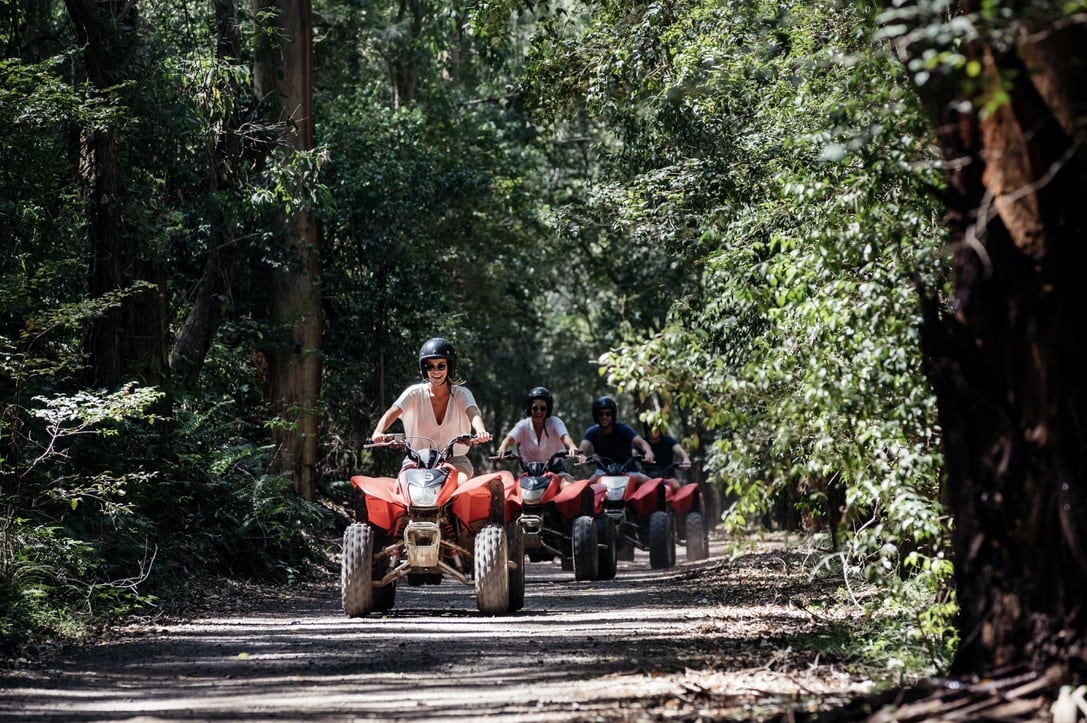 Expect excitement and thrills in the great Aussie outdoors at Glenworth Valley. No two days are the same as there is a wide range of outdoor activities, from instructor-led horse-riding lessons to epic laser skirmish battles. Those looking to embrace their inner Viking can opt for an axe-throwing lesson.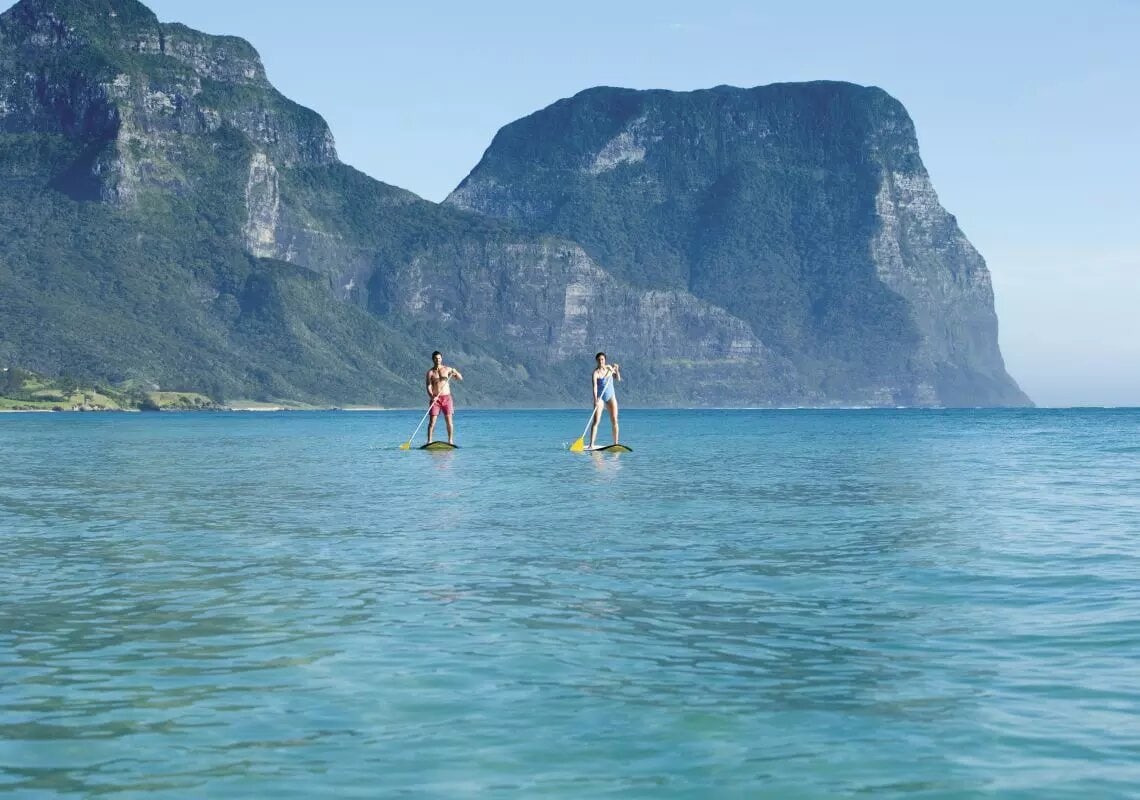 Getting there: Glenworth Valley is easily accessible from Sydney, the Central Coast and Hunter Valley Region, and is about an hour's drive from the CBD.
Travel tip: Go for an extraordinary glamping experience where you can relax beside a roaring campfire and sleep underneath a blanket of brilliant stars.
Illawarra Fly Treetop Adventure Park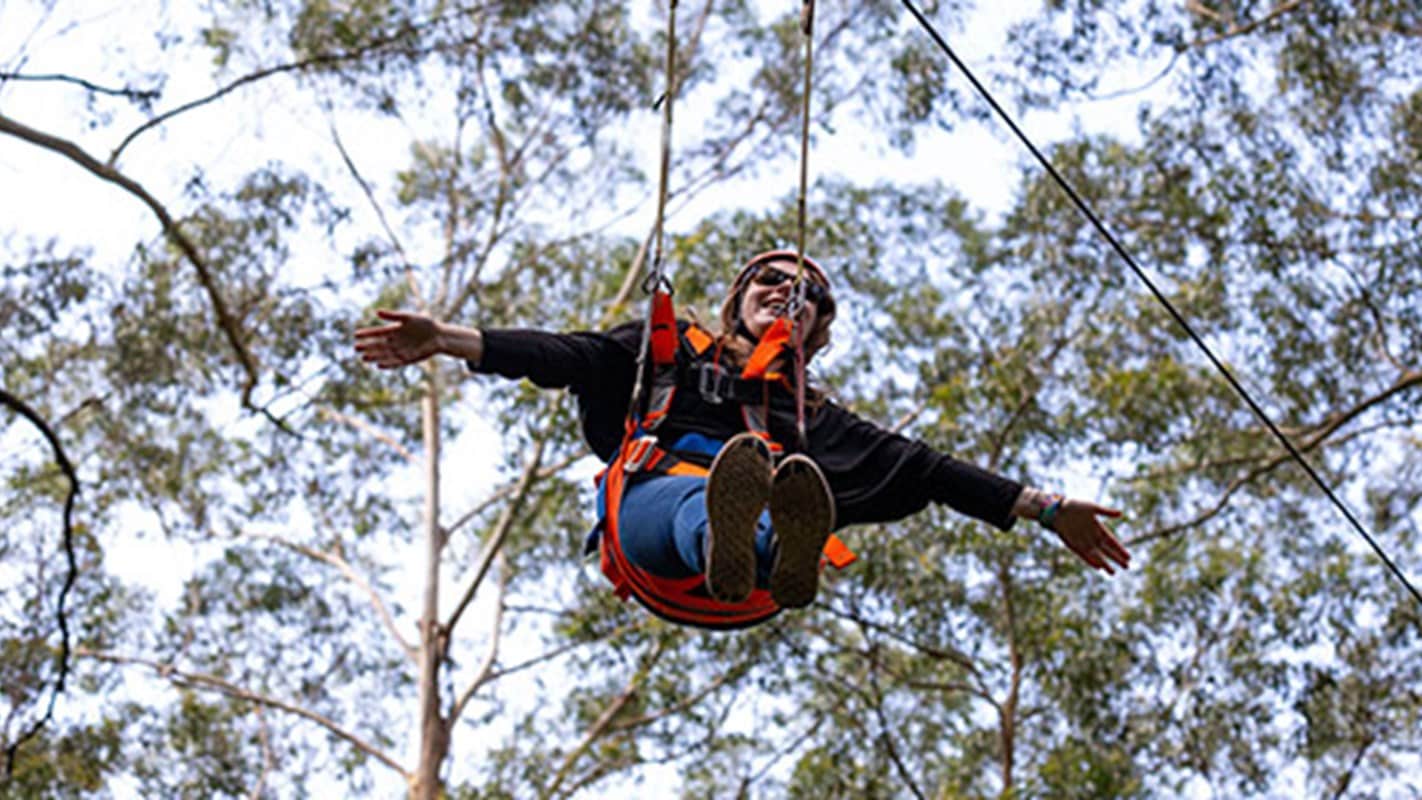 Perhaps the family would like an experience that goes up into the trees. If so, head to the Illawarra Fly Treetop Adventure Park, home to Australia's highest zipline tour and an incredible treetop walk, for a breathtaking adventure. This is also the right place for little ones as they can look for fairies and gnomes along the bushwalk.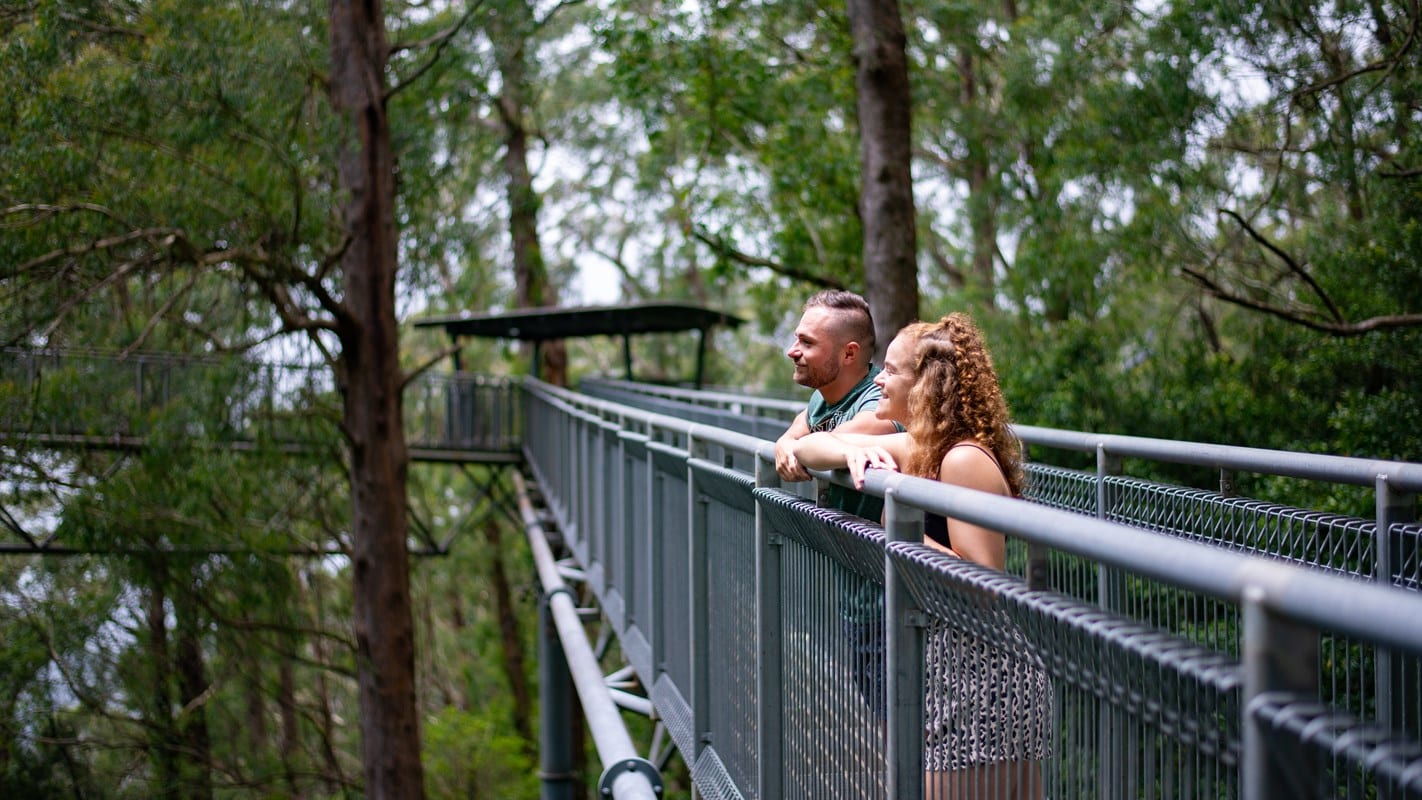 Travel tip: Get your tickets at a discounted rate online.
Online ticket cost: Treetop Walk entry is AUD 23.40 for adults and AUD 13.50 for children (3 – 15 years).
Getting there: Illawarra Fly is in the Southern Highlands of New South Wales, less than two hours' drive from Sydney or Canberra.
3. Discover Fun for All Ages in the City
Jet Boating in Sydney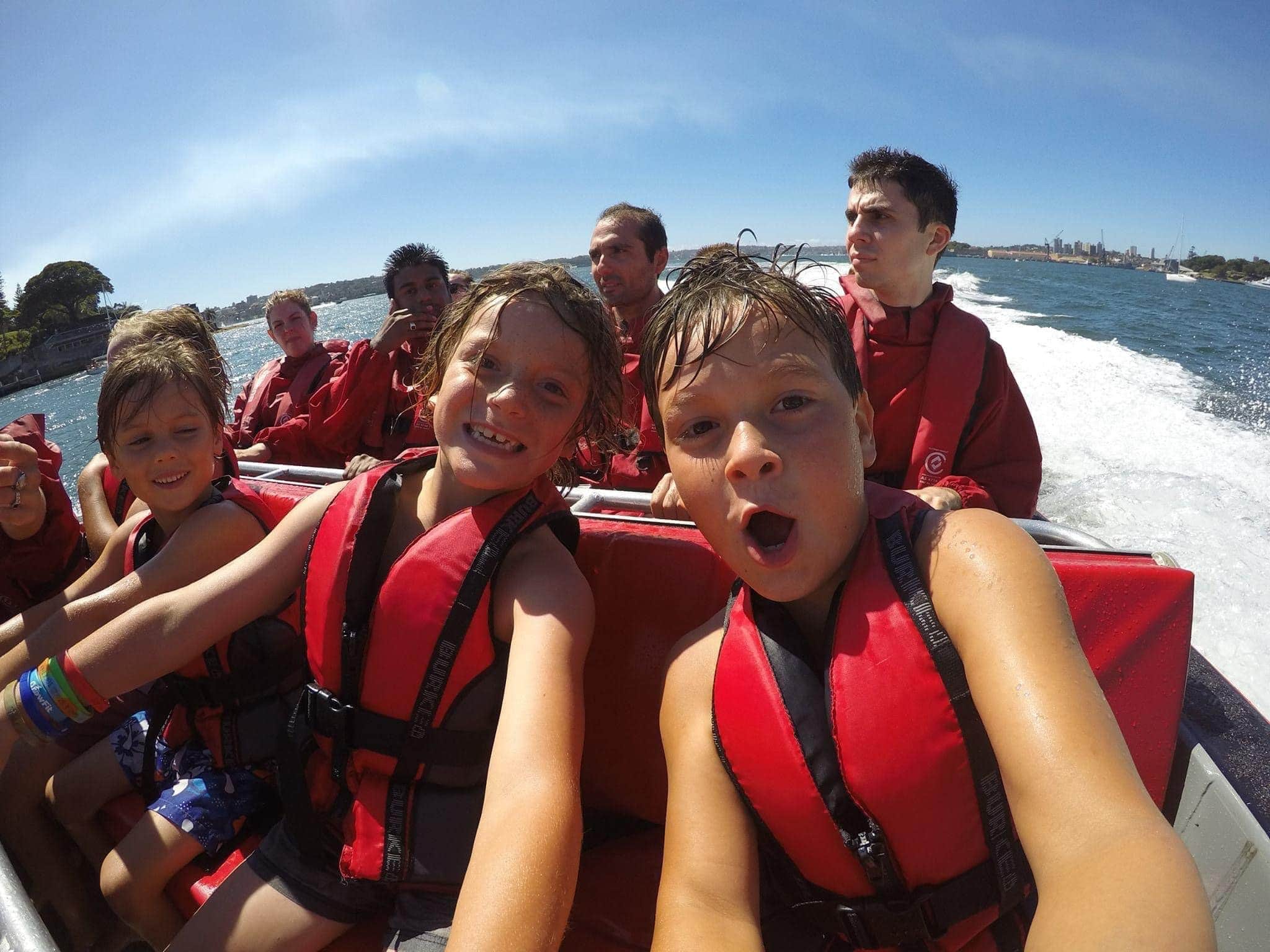 Some of the most exciting jet boat rides in Australia are in Sydney! Take off from Circular Quay on an excursion that turns the iconic Sydney Harbour into a water playground. Don't miss out on this exhilarating family adventure between your shopping, dining, and exploring days.
Travel tip: Operators like Oz Jet Boating have vessels fitted with state-of-the-art safety equipment. Check the age and height requirements for children and if weatherproof clothing is provided.
Online ticket cost: Tickets from Oz Jet Boating cost AUD 71.20 for adults and AUD 39.20 for kids under 16.
Big Bus Sydney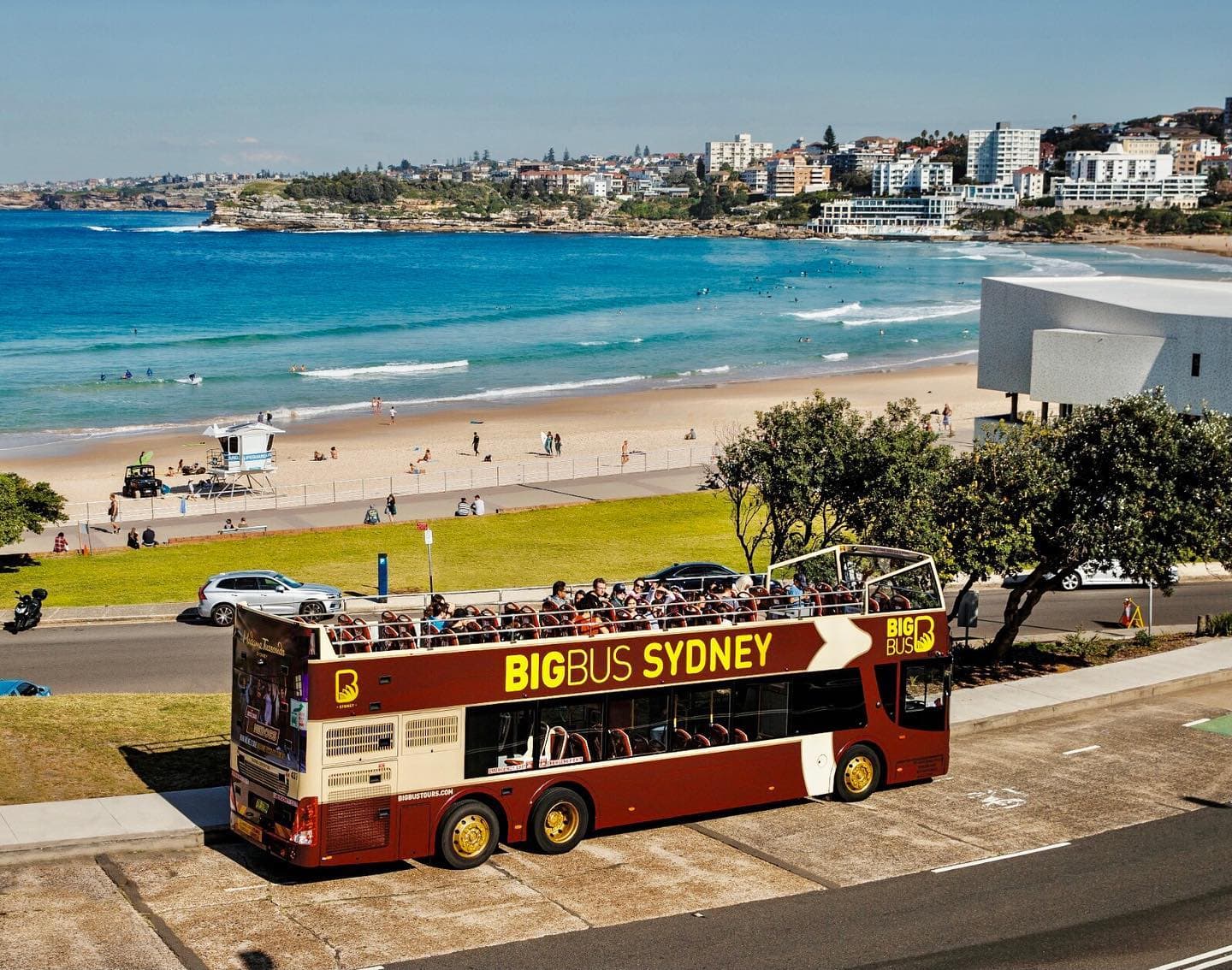 Enjoy and explore all of Sydney's top attractions via Big Bus Sydney, a memorable hop-on hop-off double-decker bus tour experience. You will travel along two carefully designed tour routes, each with its own thrills, and visit top destinations like Bondi Beach, Darling Harbour, Sydney Opera House, and Sydney Harbour Bridge.
Travel tip: Choose from a 24- or 48-hour pass and simply hop on or off the tour as you wish within the ticket's validity period.
Operating days: Big Bus Sydney operates Mondays to Thursdays. Check out the route schedule for your convenience.
Cost: From AUD 59 for adults and AUD 39 for children.
Luna Park, Milsons Point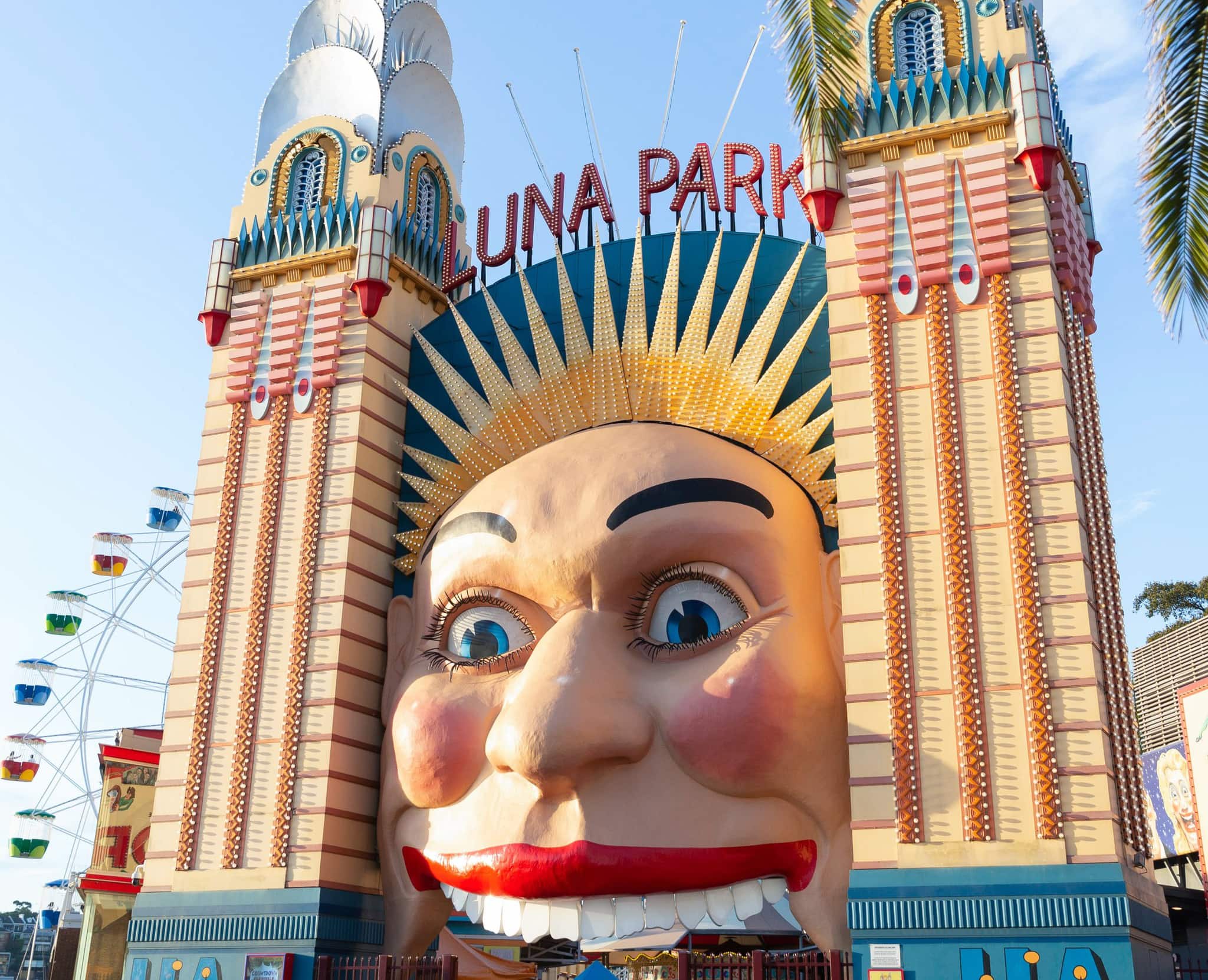 Sydney's Luna Park, with its glistening harbourside location, has provided fun for the family for decades. The park has just been re-opened with nine new thrilling rides including The Big Dipper, a famous rollercoaster and crowd favourite. There are rides to suit all ages and adrenaline levels. We recommend getting your tickets online.
Getting there: You can drive and park on-site, but a fun and affordable option is to take the train or bus to Circular Quay and hop on the ferry.
Operating hours: Check online for the latest information.
Cost: A Day Pass starts from AUD 44 for adults (14 years and above) and AUD 34 for children (13 years and under).
The Ian Potter Children's WILD PLAY Garden, Centennial Park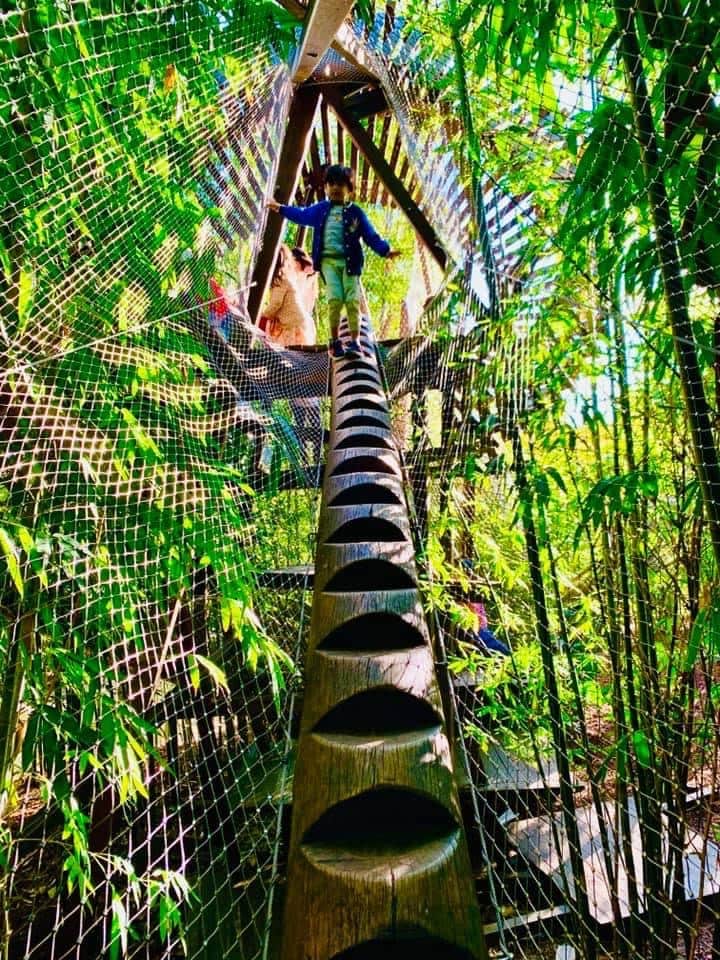 For a magical (and free) experience connecting with nature, visit the Ian Potter Children's WILD PLAY Garden in Centennial Park. Families can explore bamboo forests, tunnels and cool slides, or meander down interesting little pathways, discovering quiet corners and secret areas. Pack a picnic for the family to eat as they watch the swans, ducks, and fishes at the Duck Pond.
Travel tip: The entrance to the garden is off Grand Drive, opposite the York Road gates in Centennial Park. There are directional signs in the park to guide you along the way.
Operating hours: 10:00 am to 5:00 pm daily.
Cost: Free
Experience Luxico: Australia's Best Designer Villas with A Personal Concierge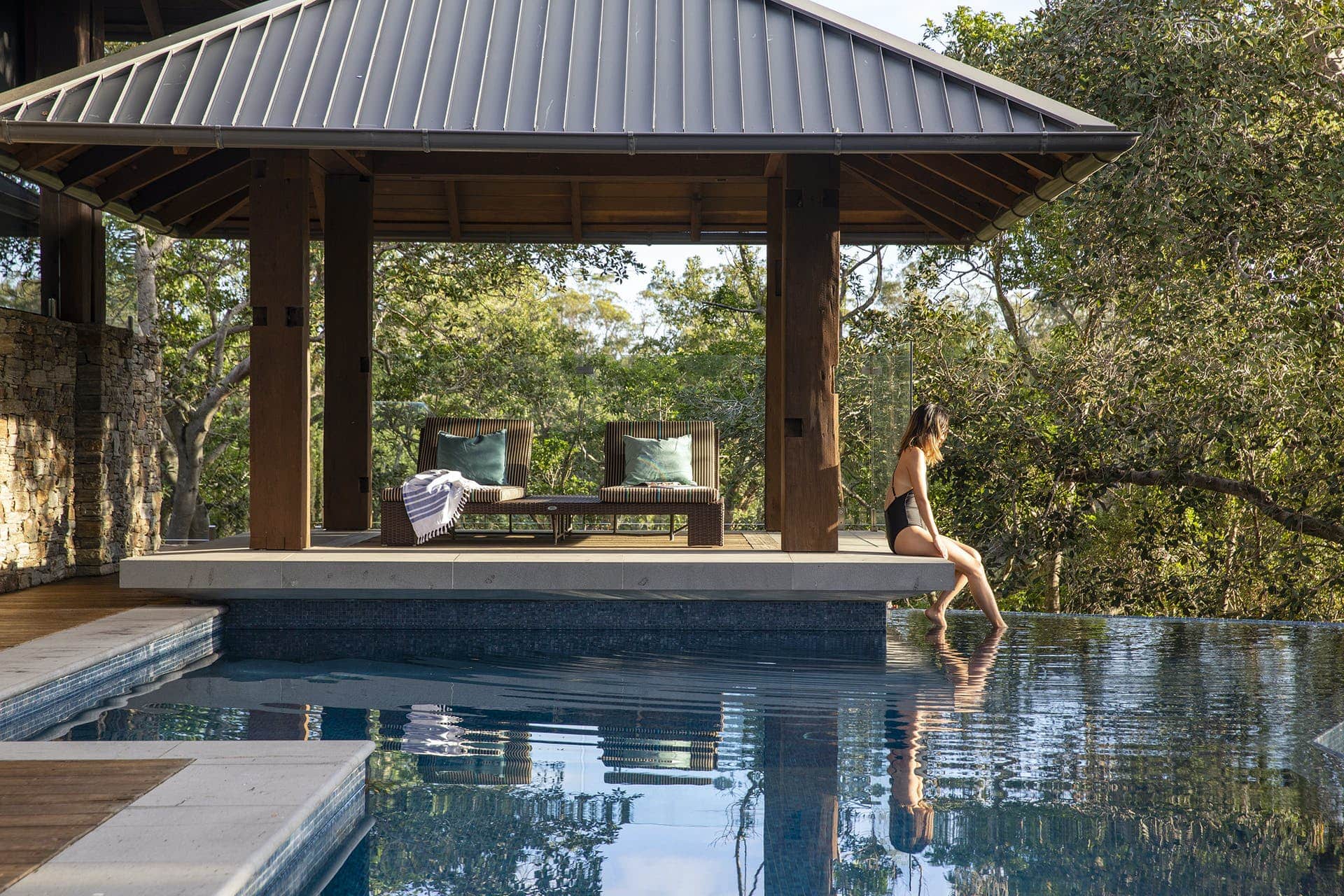 Experience one of the best in New South Wales accommodations with Luxico. This is where you and your family can enjoy magnificent homes around Australia complete with five-star service and all the comforts of a homestay. With privacy, ample room, and a 24/7 concierge service to see to your family's needs, it's a luxurious getaway for you to truly enjoy your vacation.
INSPIRED TO VISIT NEW SOUTH WALES?

.
 You may also be interested in these articles: