With so much to do and see in Sydney and New South Wales throughout the year, when's the best time to visit? The short answer is: leave on that jet plane, take it all in—whenever your wanderlust heart desires. 
The different seasons in Australia open the door to different activities. And knowing what to expect means you can pack appropriately and prepare better for your trip. Here's a quick breakdown of the calendar:
Summer (December – February) is a great time to enjoy the many beaches in Sydney and New South Wales. Summer in Australia also means national parks, long walks, golf courses and vineyards.

Autumn (March – May) is when the air is cool and crisp. This is a magical time to be outdoors with some woollies. During this season, Sydney and New South Wales really shine with

spectacular foliage

.

Winter (June – August) is the ideal time for skiing, snowboarding, and other snow-related activities. The wintry weather will be a welcome change to us who are used to the Malaysian tropical heat. 

Spring (September – November) is excellent for outdoor water activities such as surfing, kayaking and diving. With cool temperatures and renewed spirits, it's also a time for

celebrations and festivals

.
Any time is a good time to visit Sydney and New South Wales! Now let's narrow it down in terms of where to go and what to do.
SOUTHERN HIGHLANDS
The Southern Highlands makes for the ideal country escape especially since it is under a two-hour drive from Sydney. This is a great place as a summer holiday destination but really, the Southern Highlands can be enjoyed in all seasons.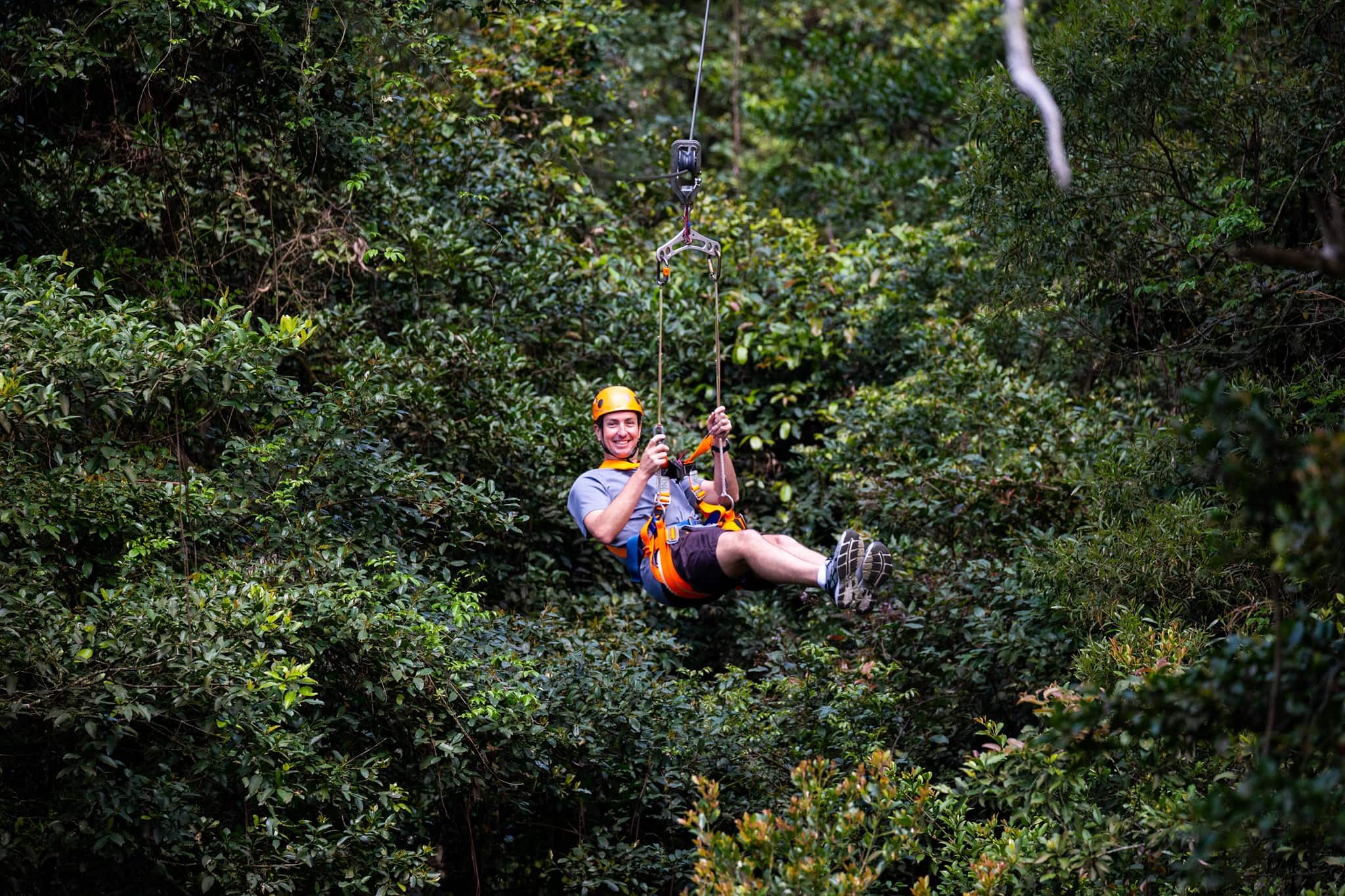 Top things to do in the Southern Highlands include enjoying lunch and tasting wine at a local winery, browsing antique shops, hiking through the bushland and flying through the treetops. Wine aficionados would appreciate the Southern Highlands' Wine Trail while nature enthusiasts must experience the great Aussie outdoors on bushwalks.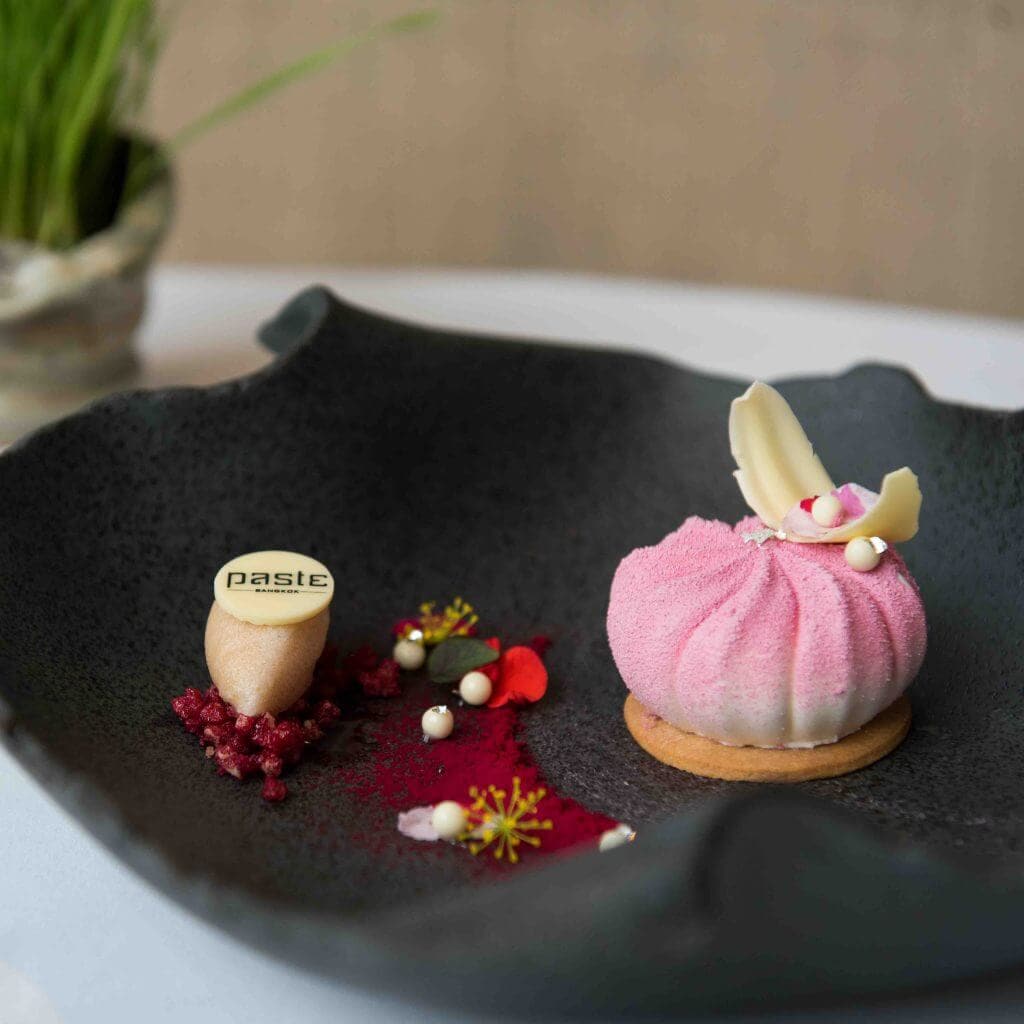 Foodies, take heed: the internationally recognised Paste Thai Restaurant Australia lies in the heart of the Southern Highlands. Don't miss out on a palate-pleasing Thai cuisine adventure made from the freshest Australian ingredients.
GRAND PACIFIC DRIVE AND SOUTH COAST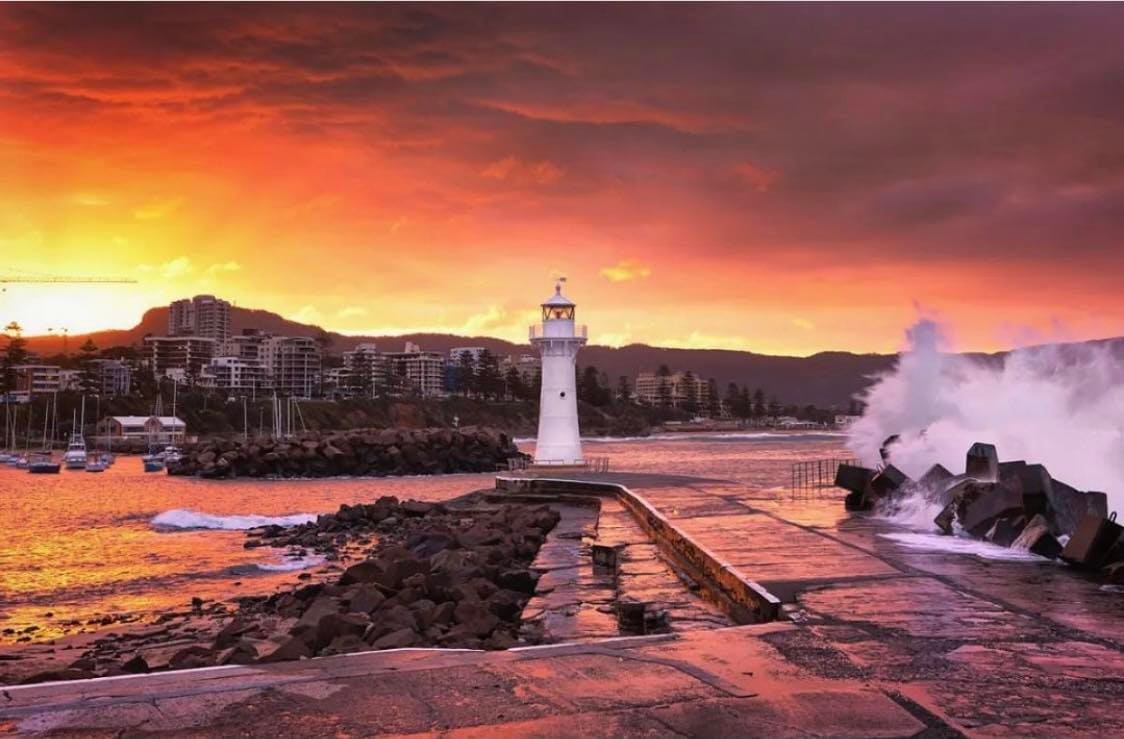 The Grand Pacific Drive is one of Australia's most iconic driving routes. Fortunately for travellers, it is also easily accessible. Heading out of Sydney, this 140-km drive offers stunning coastal scenery, postcard-perfect beaches, laid-back towns and villages, and nothing but great Aussie fare along the way.
Activities and destinations along the Grand Pacific Drive can be enjoyed throughout the year. We recommend going for an unforgettable skydiving adventure in Wollongong; visiting the region's most awarded winery at Coolangatta Estate, and getting your hands dirty at Broadwater Oysters Shucking School.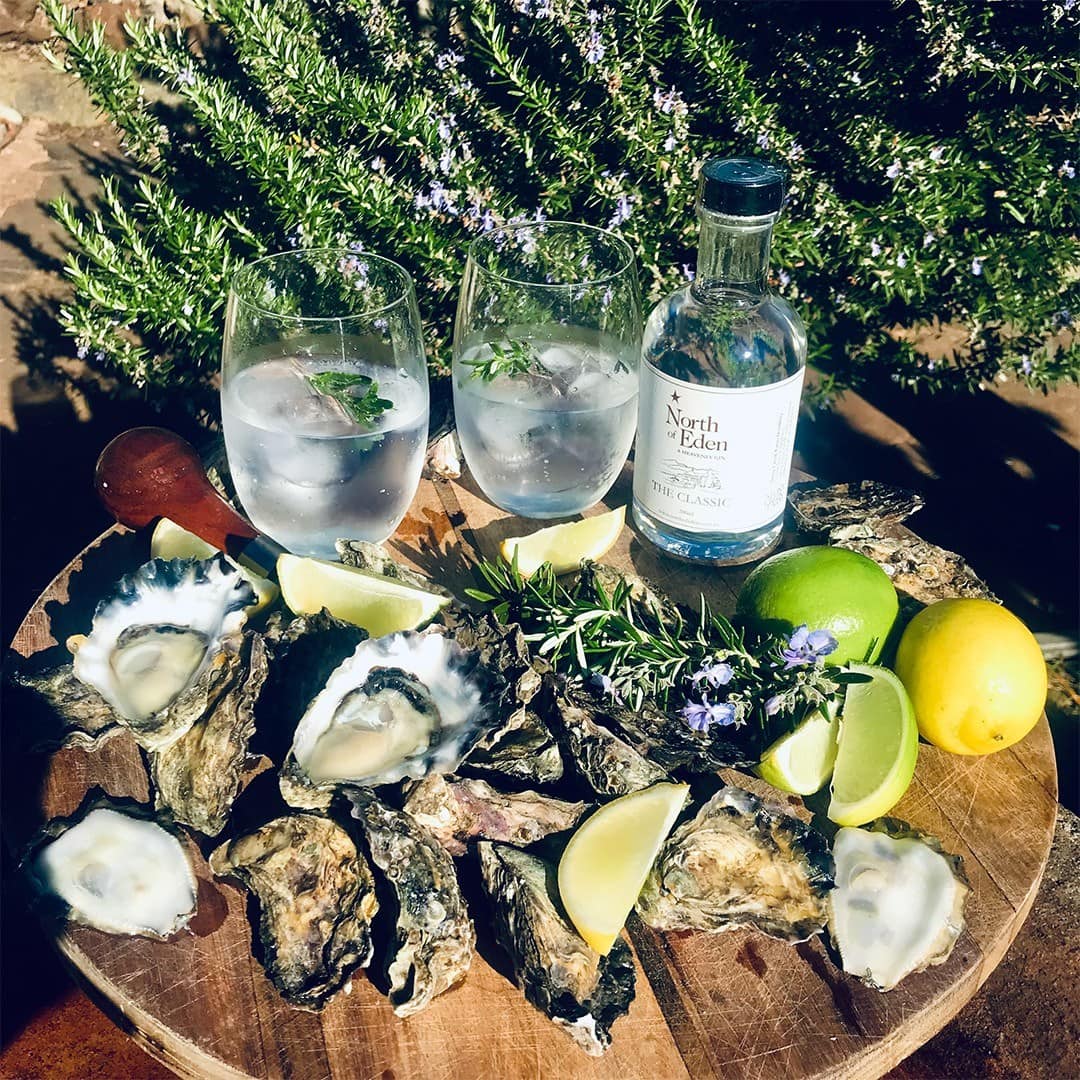 Below Sydney on the map and away to the east is the South Coast. You can discover uncrowded beaches, marine and national parks and the famous Kiama Blowhole, the largest in the world!
South Coast adventures can be experienced year-round. This includes swimming with seals near Montague Island, deep sea-fishing, coastal walks and surfing. There is a wide variety of New South Wales accommodation options and intrepid travellers frequently rent a campervan and stay overnight at caravan parks and campgrounds.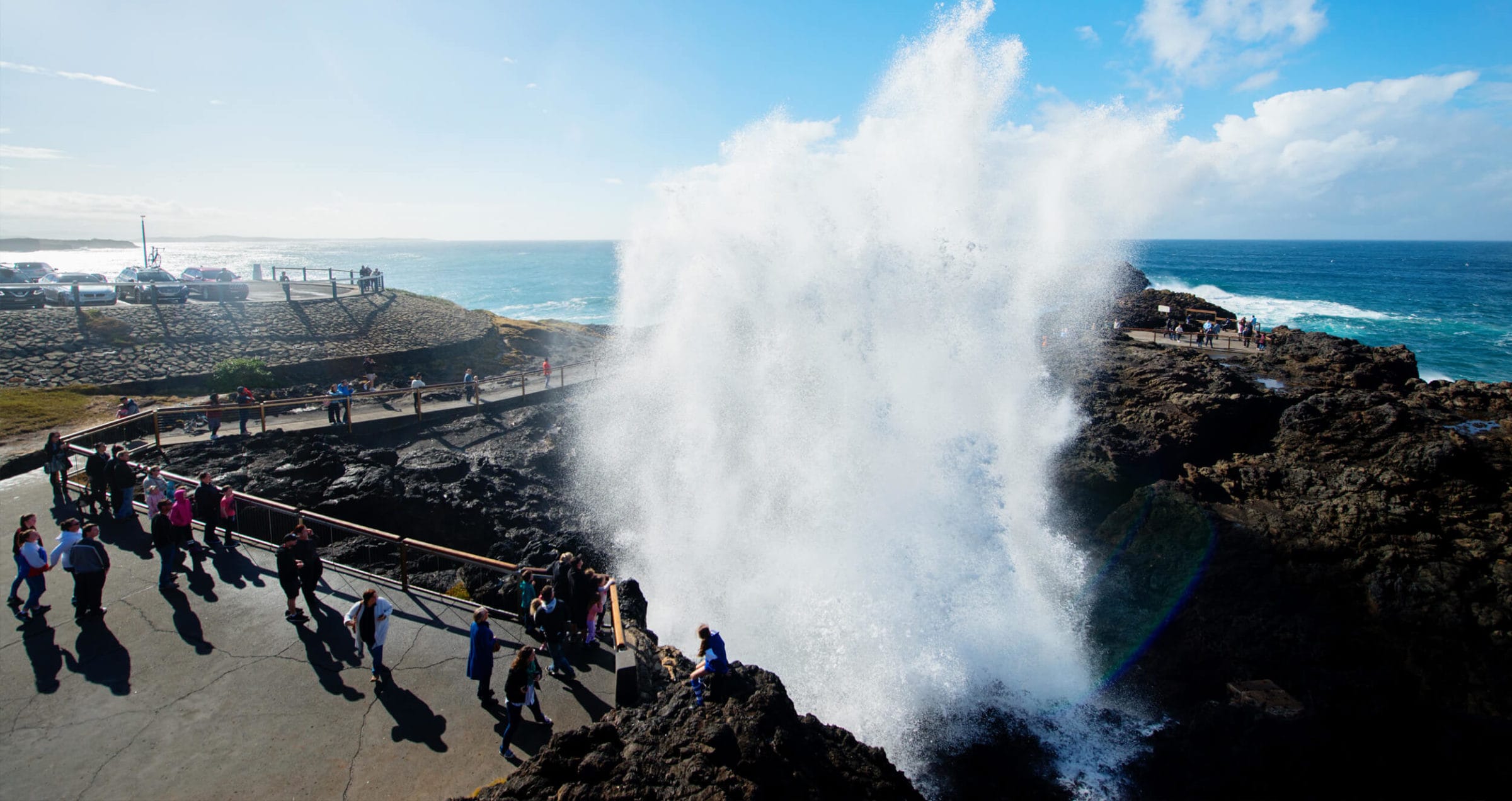 HUNTER VALLEY
Hunter Valley in New South Wales is a hub for the finer things in life. This is the region for gourmet restaurants and award-winning wineries, set amidst stunning scenery. All travellers feel welcome at Hunter Valley in all seasons, and here's why.
Summer in New South Wales is harvest time, an exceptionally exciting season for Hunter Valley. Wine tours and wine tastings abound, after which you can escape the heat by jumping into a swimming pool.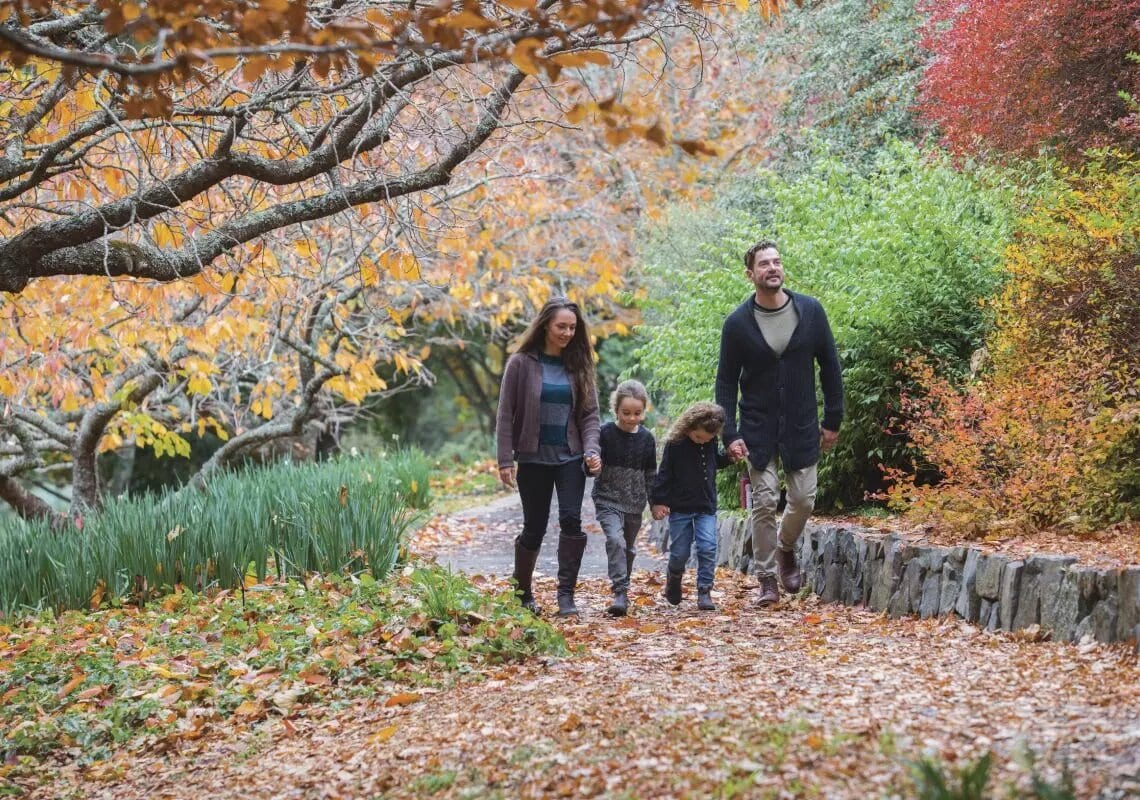 Autumn is a delight as the shades of orange and yellow foliage turn the landscape to gold. Temperatures are pleasant and you can spend the day taking Insta-worthy photos, and celebrating nature's bounty with the Hunter Valley Wine & Beer Festival.
Winter transforms Hunter Valley into a wonderland with fog and mist as well as fires in the evening. This is the perfect time for dreamy romantic weekends that feature seasonal menus paired with robust red wines, morning bushland treks and hours of cosying up by a fireplace. Also, the annual Christmas Light Spectacular has become a tradition for families to get into the yuletide spirit, a must-see from November to January.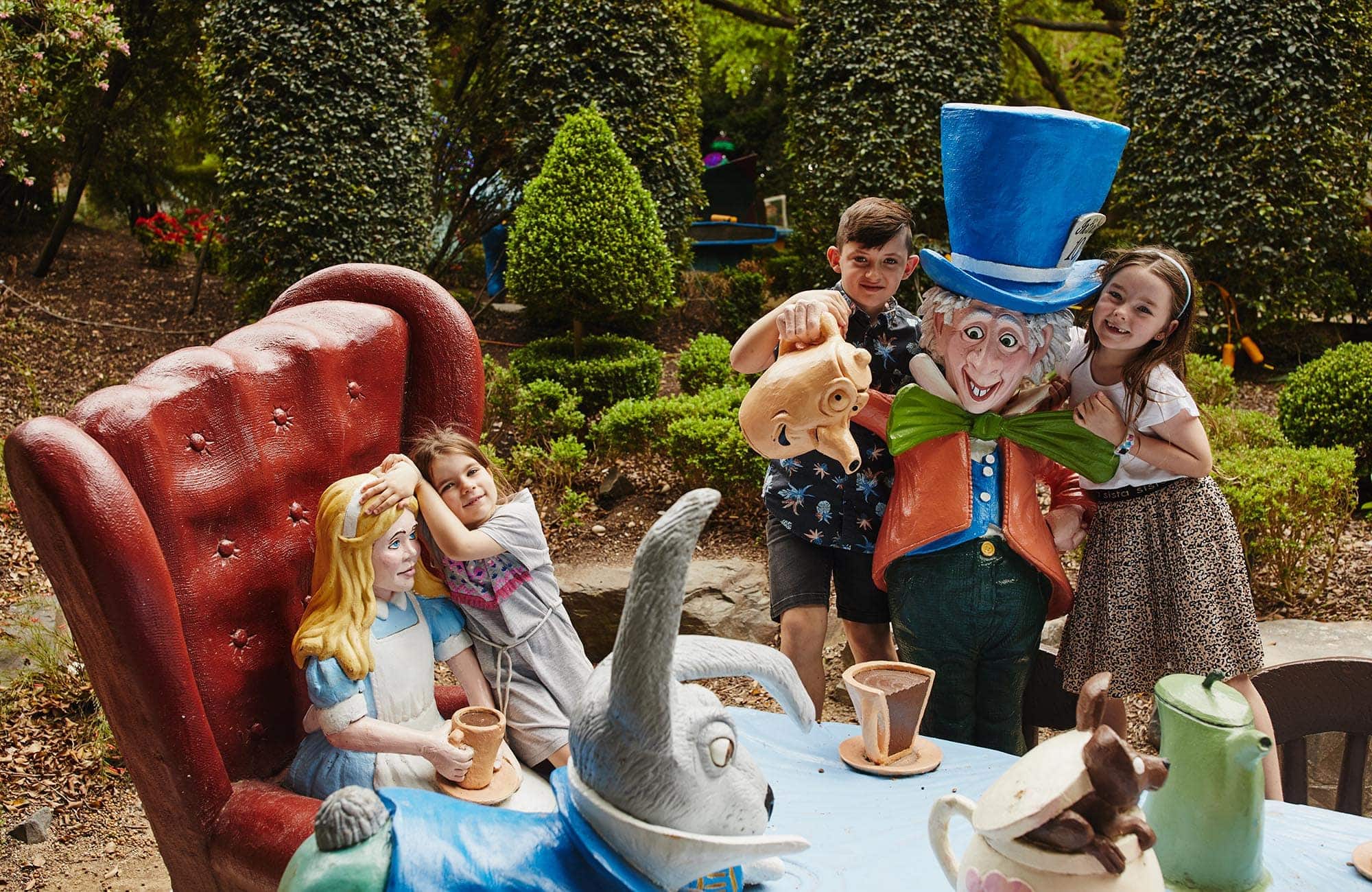 Come spring, the blooming vines and flowers create a truly picturesque scene as the region comes back to life. Visitors also flock to popular outdoor events such as the Spring Festival of Flowers held in Hunter Valley Gardens, as well as music festivals.
PORT STEPHENS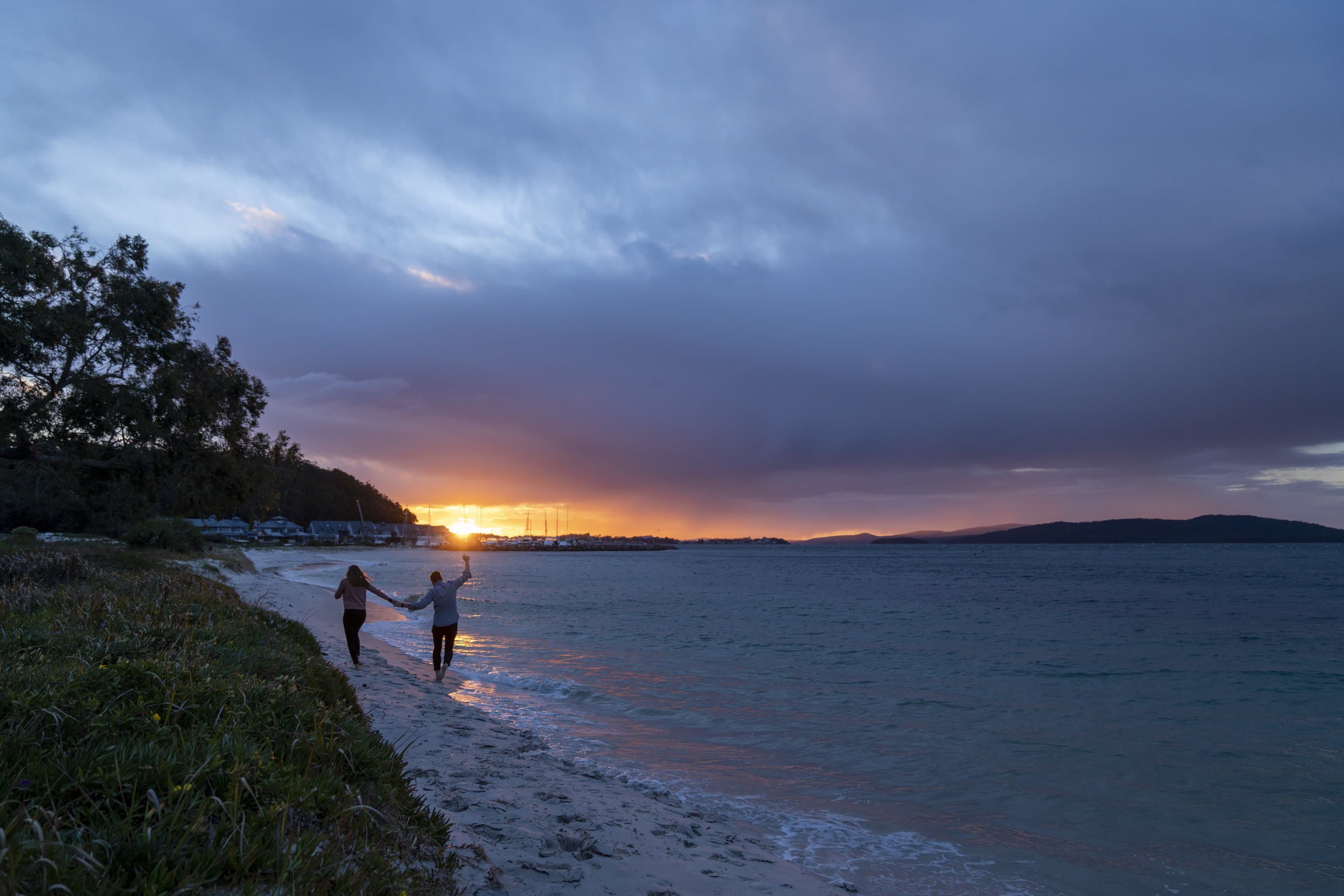 Port Stephens has great overall weather, perfect if you love the outdoors. It is a haven for beachgoers, families, and marine enthusiasts. Summer is the perfect time to head to one of its beaches for some water sports. Also known as the dolphin capital of Australia, you can sight over 120 bottlenose dolphins throughout the year. Do not miss dolphin cruises and swims, plus diving, snorkelling and fishing.
You can also have a farm to table experience at the Cookabarra Restaurant and Fish Farm  in Nelson Bay. Enjoy fresh seafood and unwind after your tour of their world known Barramundi Farm. 
 The nights are cooler during autumn, but the days are still great for outdoor activities such as fishing, sailing and dune adventures such as quad biking and sand boarding.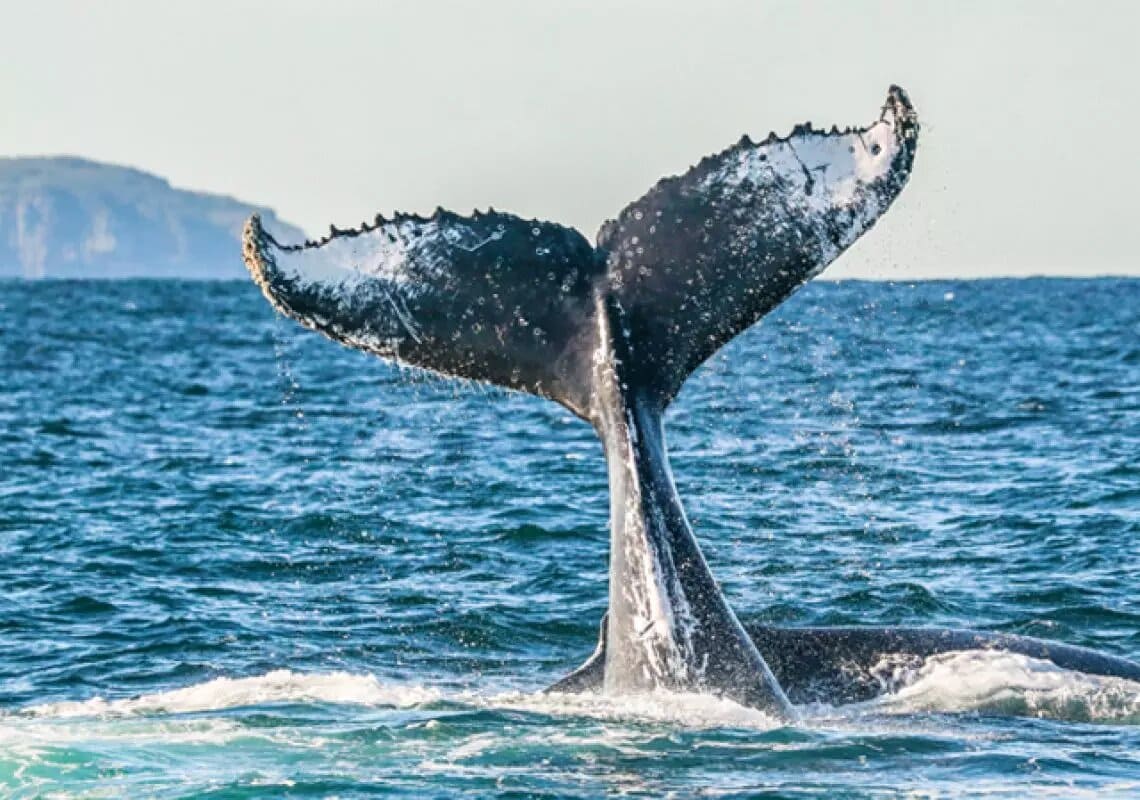 While winter brings cooler temperatures, it is still generally sunny from late May to November. This is the right time to be in Port Stephens if you're keen on whale watching—it is an excellent place to catch the unforgettable sight of thousands of migrating whales.
As expected, spring is full of sunny days and warm evenings. Ideal for visiting national parks, cycling, and trekking. First-time visitors must head to Gan Gan Hill Lookout for a scenic view of the coastline, ports and landmarks.
BLUE MOUNTAINS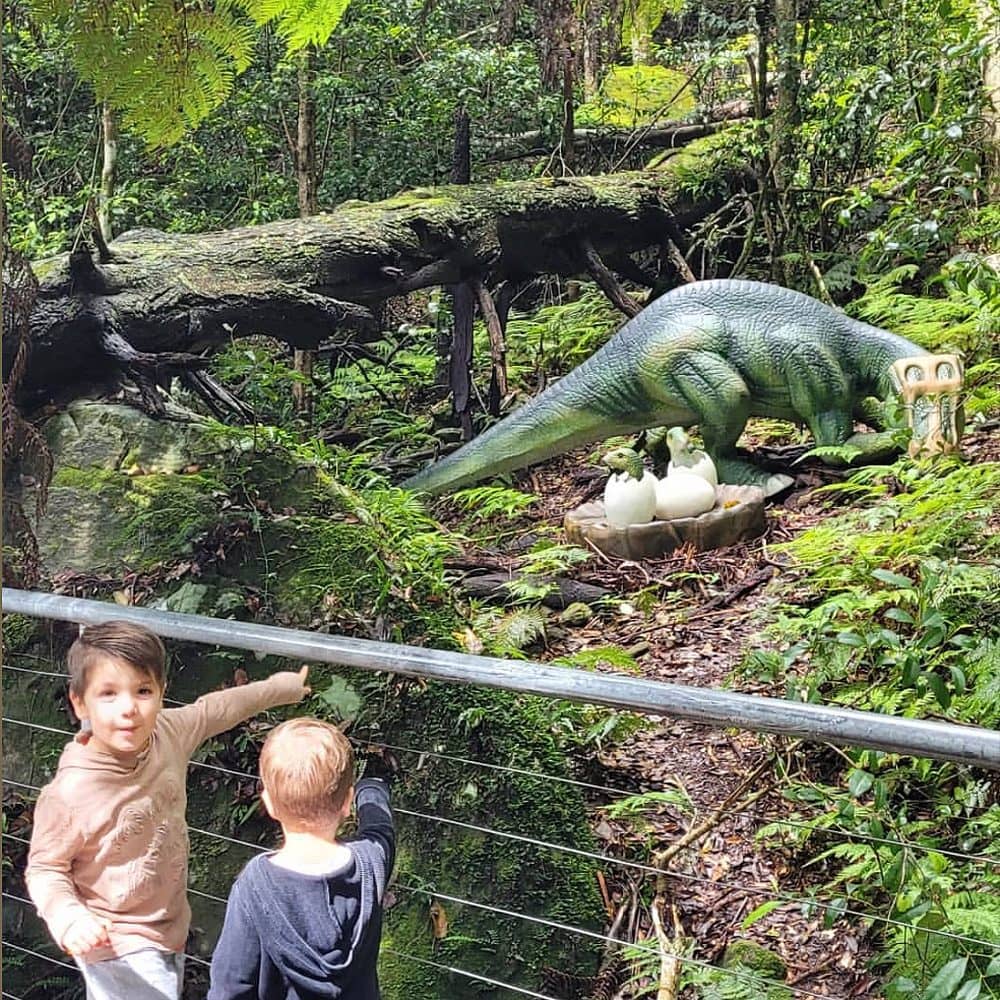 The World Heritage Site of the Blue Mountains region can be visited year round. The summer months are busiest so it's best to make your bookings way in advance. Summer is the ideal time to go hiking, camping, bushwalking, and dinosaur spotting in Dinosaur Valley.
Autumn tends to be humid but cooler. This is when you are treated to a cornucopia of colours as leaves turn various shades of orange and red. They make for beautiful photos, which you'll have plenty of when you go on a bushwalk—the best way to complete your trip to the Blue Mountains.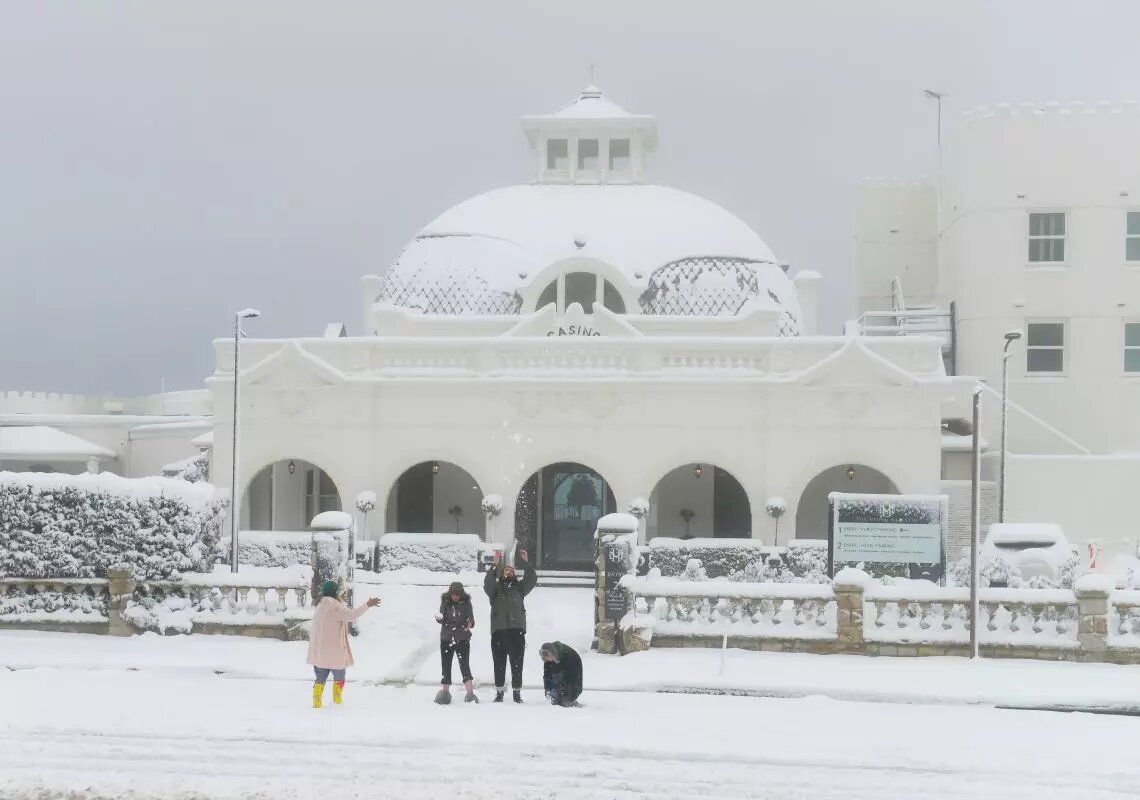 Winter in the Blue Mountains is a great time if you love snow sports and romantic log fires. Spend a great winter day exploring the skyway, railway, cableway, and walkway at Scenic World.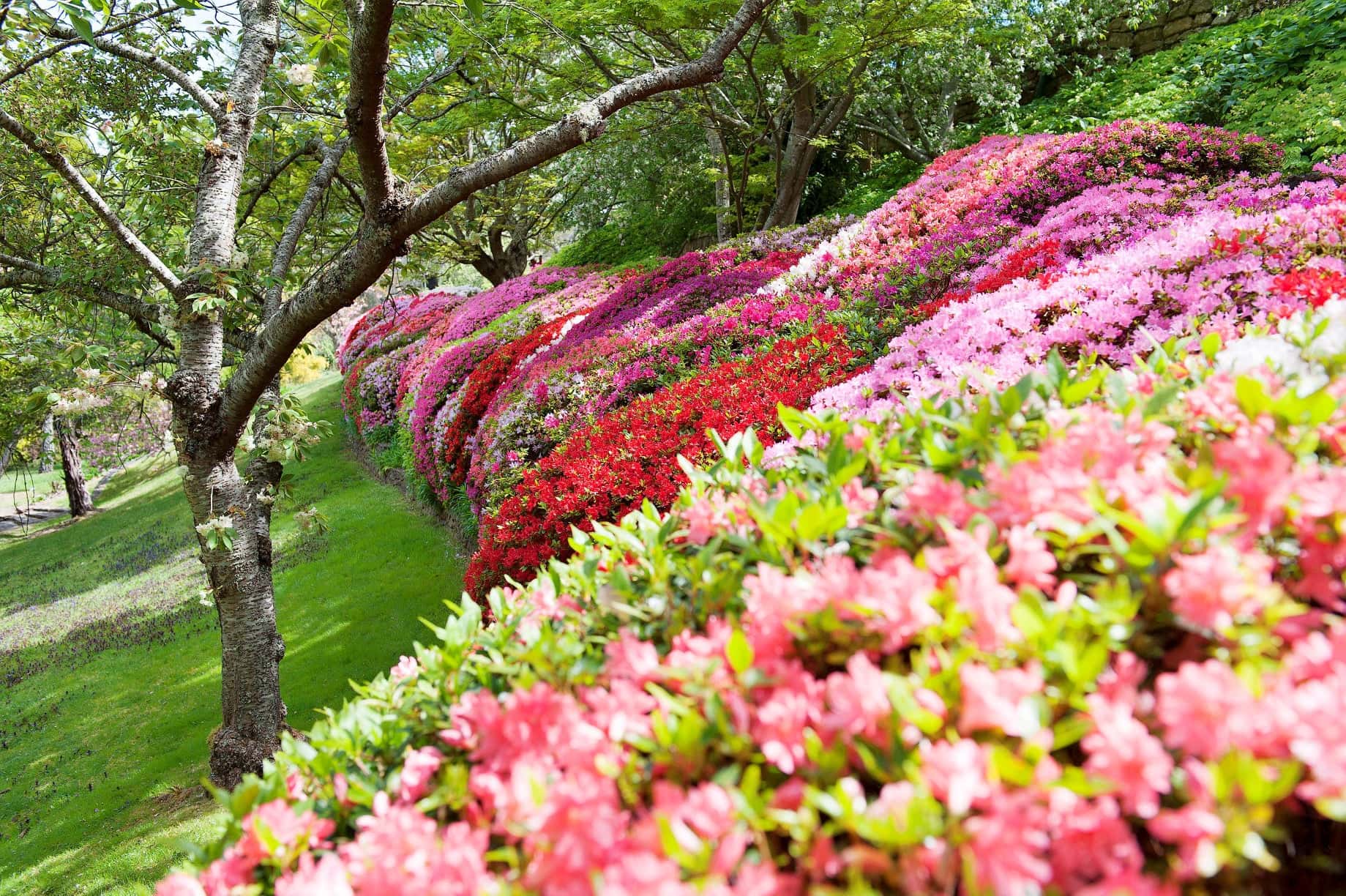 Spring is the prime tourist season and when you can totally immerse in the beauty of Mother Nature. Experience bursts of colour from the flowering blooms at Leura Gardens Festival. Or get swept away in an adventure of abseiling, rock climbing, swimming, hiking and biking.
Sydney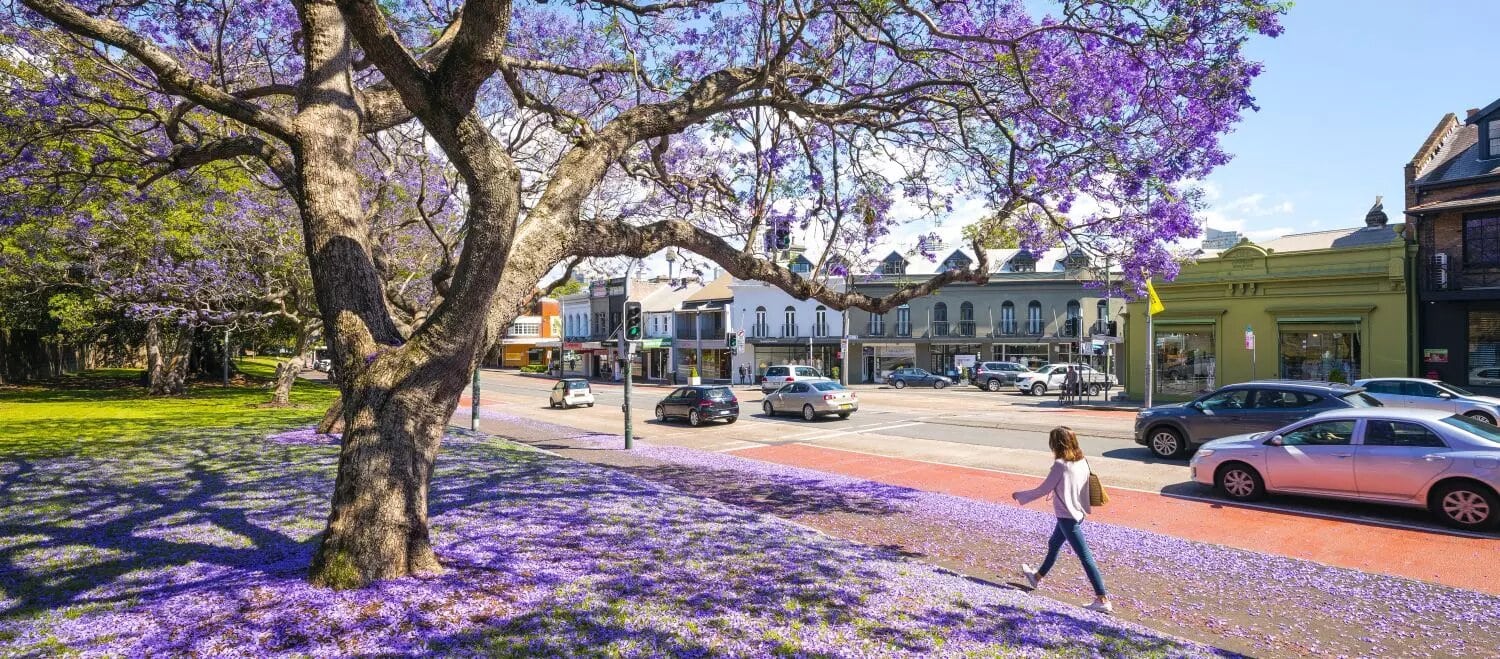 Sydney shines in all seasons, with plenty to explore all the time, so head here whenever you can. Spring is an ideal season to enjoy the city's scenery and cityscapes with sunny days.
When spring comes to full bloom, the streets of Sydney are lined with the iconic purple jacarandas. Fall in love with the beautiful blossoms, as days are filled with bright blue skies that beckon you to spend the entire day outside. Arts festivals abound, so don't miss the Sydney Fringe Festival and the annual Sculpture By The Sea Festival.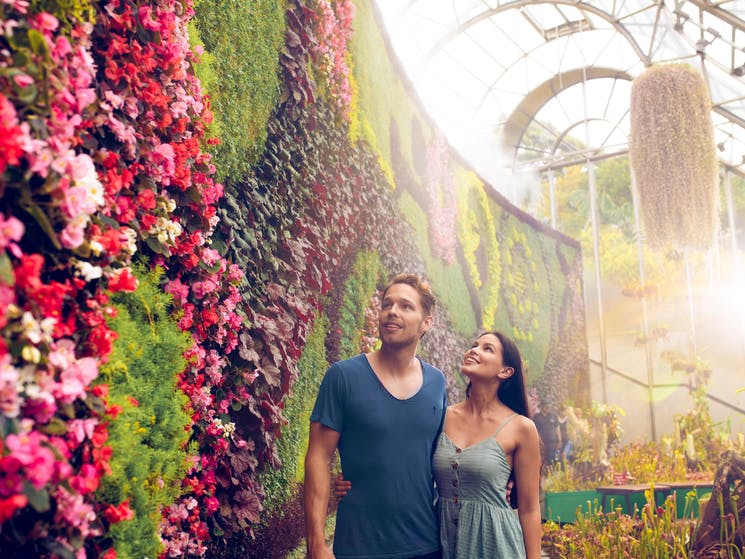 Autumn is a magical time, and you should make the most of it by heading to the Royal Botanic Garden Sydney and Centennial Park. Every picture you snap will be bursting with gold, orange, yellow and red foliage. Take time out, stop and recharge, while the kids discover the joy of playing among the fallen leaves.
Winter is the time to visit if you prefer milder temperatures and cooler days. Head to culture festivals such as world's largest festival of light, music and ideas, Vivid Sydney, go whale watching from late May to November, and visit the quintessential Australian landmarks such as the Sydney Opera House and Sydney Harbour Bridge.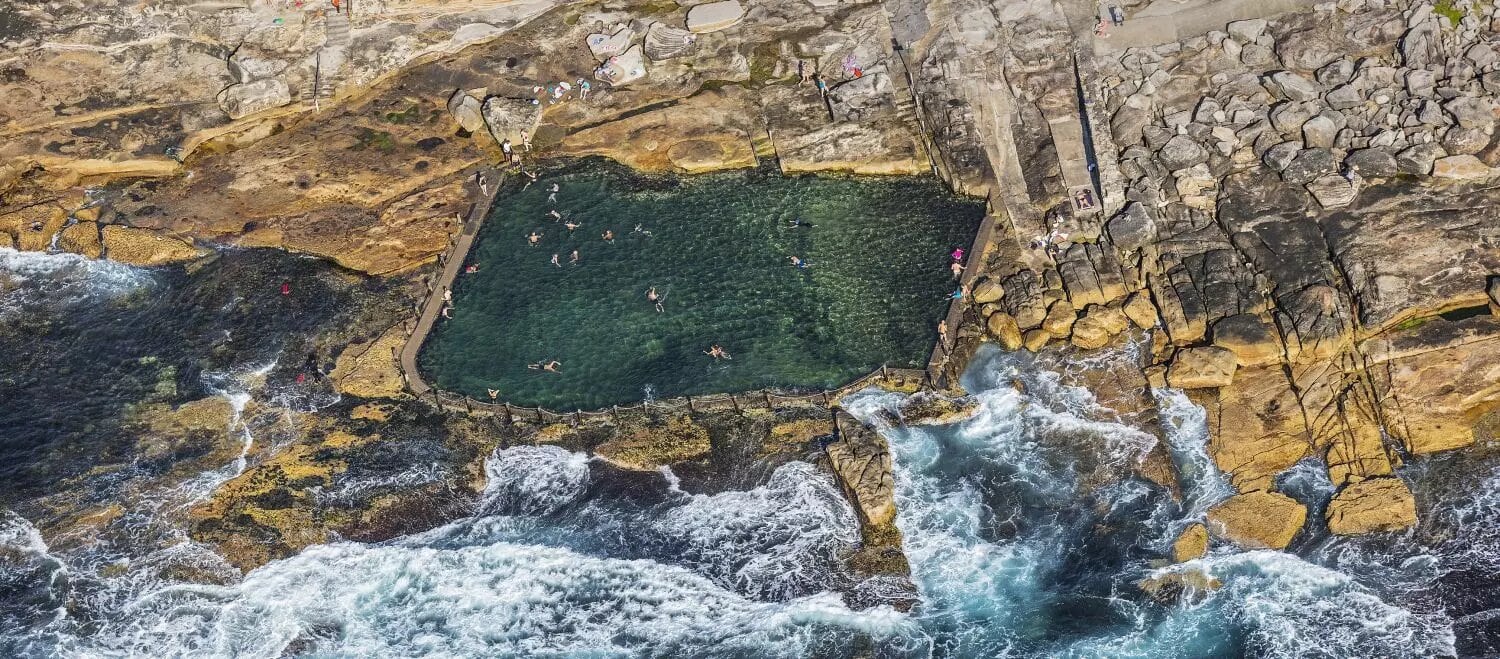 Summer is when the golden sandy beaches beckon. Swim in any one of the hundred ocean pools unique to New South Wales, try stand-up paddle boarding, then enjoy a lazy long lunch at a waterside restaurant as well as drinks on a rooftop bar. Take day trips out of the city, go to the zoo, and experience the popular Sydney Festival.
Sydney and New South Wales is clearly an amazing place to travel any time of the year. So get in touch with a reliable travel agent and start packing! Catch ya Down Under!
ENJOY THE BEST OF AUSTRALIA ANYTIME

 You may also be interested in these articles: