If you're planning for romantic holidays in Malaysia for when interstate travel finally reopens, here are 3 suggestions to get you going.
(However, if you are in the Klang Valley, you can draw inspiration from these ideas as cross-district travel between Kuala Lumpur, Selangor and Putrajaya is allowed starting September 10, 2021.  No more roadblocks to dampen the mood!)
A couples Road trip: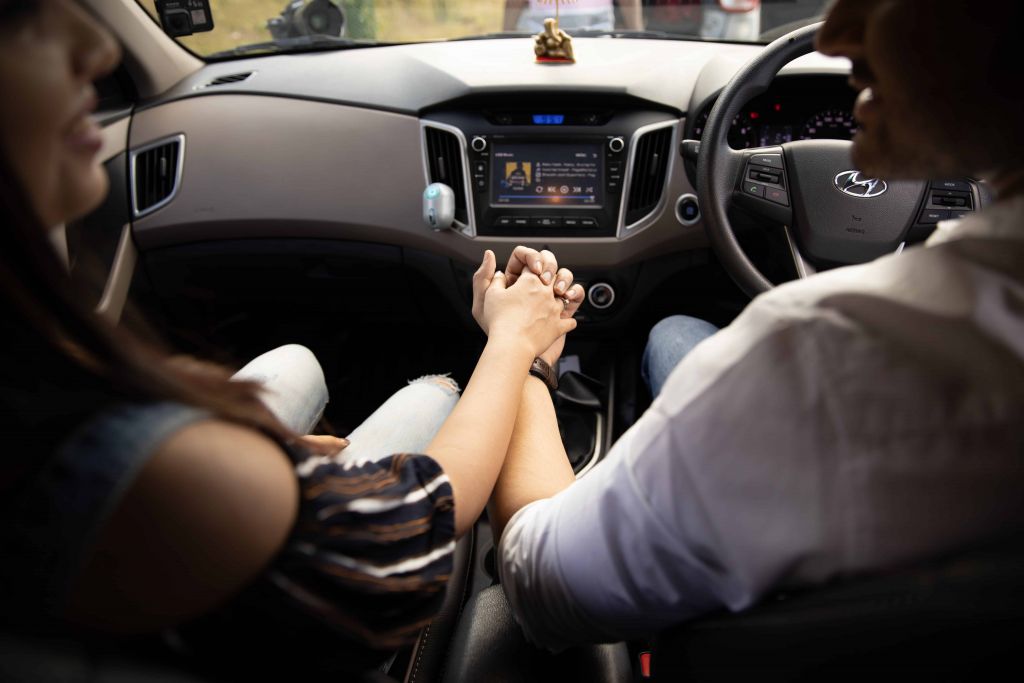 For the spontaneous couple, the sound of a romantic couple's ROAD TRIP is music to their ears. The idea of jumping into your vehicle and escaping into the sunset with that utter freedom to roam just stirs the soul and itches the soles of our feet. Pack a bag, grab some snacks, update that Spotify playlist with some choice vibes, and it's off to a new adventure!
Depending on what your interests are, select a few cities/towns as overnight stops and then take a leisurely drive through them. For that added shot of adventure and spontaneity, opt for scenic routes by ditching the major motorways and taking the trunk roads! This gives you plenty of opportunities to stop and check out anything that piques your curiosity as you journey from one town to the next.
Do be sensible about it though. Bring enough water, snacks and a charger for your phone. Also, download some offline Google maps before you leave the comfort of your 4G connection. It doesn't hurt to be well-prepared.
Of course, being Malaysian, road trips almost always include the hunt for good eats. We just can't help ourselves, appreciating food is practically our national pastime. Naturally, some of the more popular places you could stop at include Melaka, Ipoh, Taiping, Penang and Kuala Terengganu. There cities are all blessed with that blend of laid-back old town charm, modern amenities and food glorious food.
You'll undoubtedly find mountains of online literature on the 'must-dos', 'must-sees' and 'must-eats' in these cities. Instead, leave the crowded touristy areas behind and venture further afield into the quieter quarters where you can enjoy a quiet, romantic stroll and just explore. You may just be the first to discover the next big lip-smacking delicacy that isn't yet featured on social media!
If food is not your priority, consider heading up into the highlands for the cooler climate. Maybe do an invigorating tour of the 'three peaks' of Pahang i.e. Genting, Frasers and Cameron, and again stop at all the little towns along the way. Inhale the refreshing morning mists and exhale down the winding roads. Alternatively, you could also choose to do a coastal road trip and stumble upon some secret beaches for a private romantic picnic! The list of destinations is truly endless.
There's something inherently romantic about exploring a foreign place together with your special someone, sharing the experience and the joys of new discoveries. So, just chart a course and get 'lost' with one another!
DIGITAL DETOX IN nature: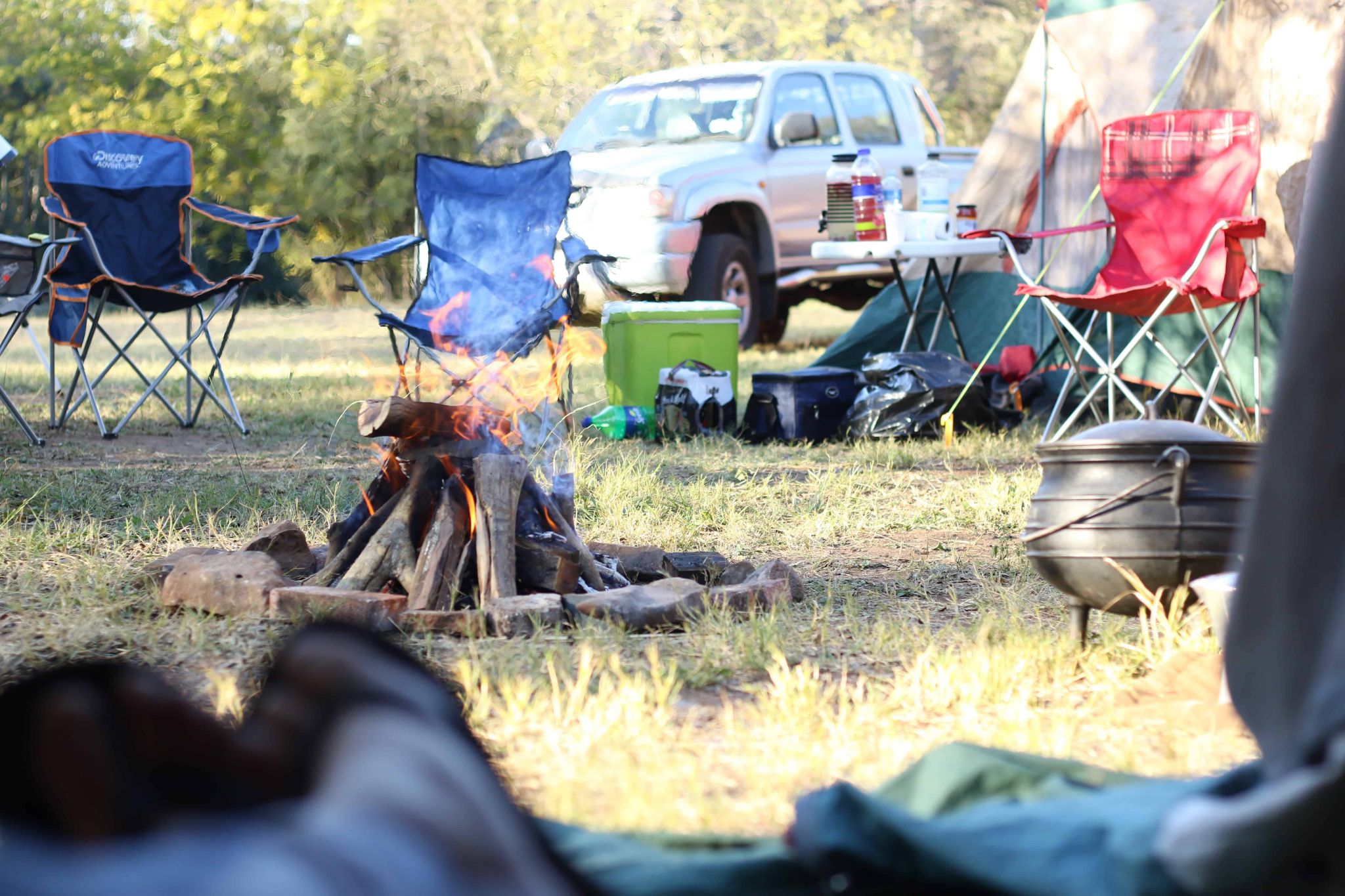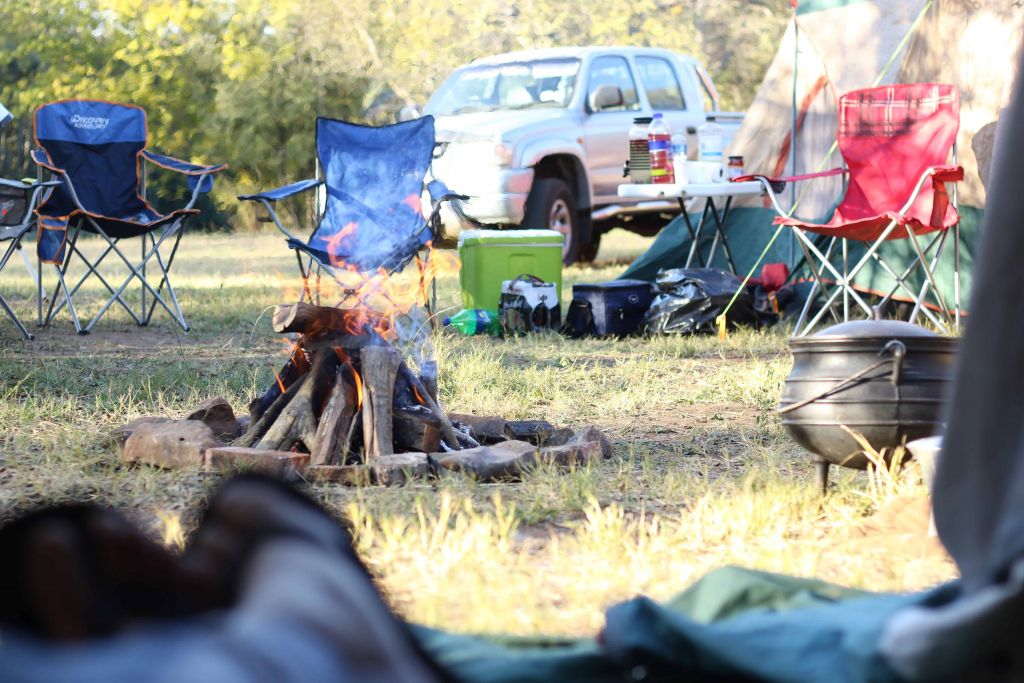 Since most of us started working from home, we are glued to our tech devices throughout the day, answering emails and messages, virtual meetings, facing our computers, tablets or phones at all hours. I'll admit on some days, I find it difficult to switch off from work and get some proper rest, possibly due to this overwhelming amount of screen time. If you or your partner experience similar stresses, consider taking a much needed DIGITAL DETOX by going off-grid to a romantic holiday destination out in nature!
It's proven that spending time in nature does wonders for our physical and mental well-being. No emails, no virtual meetings, no constant buzzing of the phone and no TV. Best of all, plenty of quality time to spend with one another!
Imagine filling your vision with lush greenery and lungs with fresh, oxygen-rich air. Splash in a river, trek to a waterfall or simply read a book in peace. Cook simple, satisfying meals and spend the evenings snuggled up in front of the campfire watching the mesmerising embers float off into the night sky. Then dream under the stars and wake to the call of birds and murmur of the river. Few experiences can be more romantic than that.
'Yes, let's do this!', you say, 'but where to go??'
Not to worry, no bushwhacking necessary. You'll find an abundance of amazing nature retreats in Malaysia. If you're in Kuala Lumpur, you could consider areas around Hulu Langat, Janda Baik, Serendah, Seremban, Gopeng and Kuala Kubu Bahru, just to name a few. Accommodation ranges from 'Basic' to 'Bougie' i.e. bare-bones campsites where all you get is a space to pitch a tent… to artfully designed chalets with comfy 4-poster beds and en suite bathrooms, 24H electricity, fully equipped kitchens and even a full-service restaurant. But most options fall somewhere in between these 2 extremes. Once you start researching, you'll find yourself spoilt for choice.
If you felt like mixing it up with some adrenaline-pumping action, there are a few reputable outdoor adventure companies operating in some of these areas. You could try stand-up paddling, waterfall abseiling, white water rafting or even bob your way downstream on an inflatable tube (This is absolutely bonkers fun!).
Just leave the electronics behind and head outdoors on your romantic adventure into beautiful nature!
Tropical island paradise: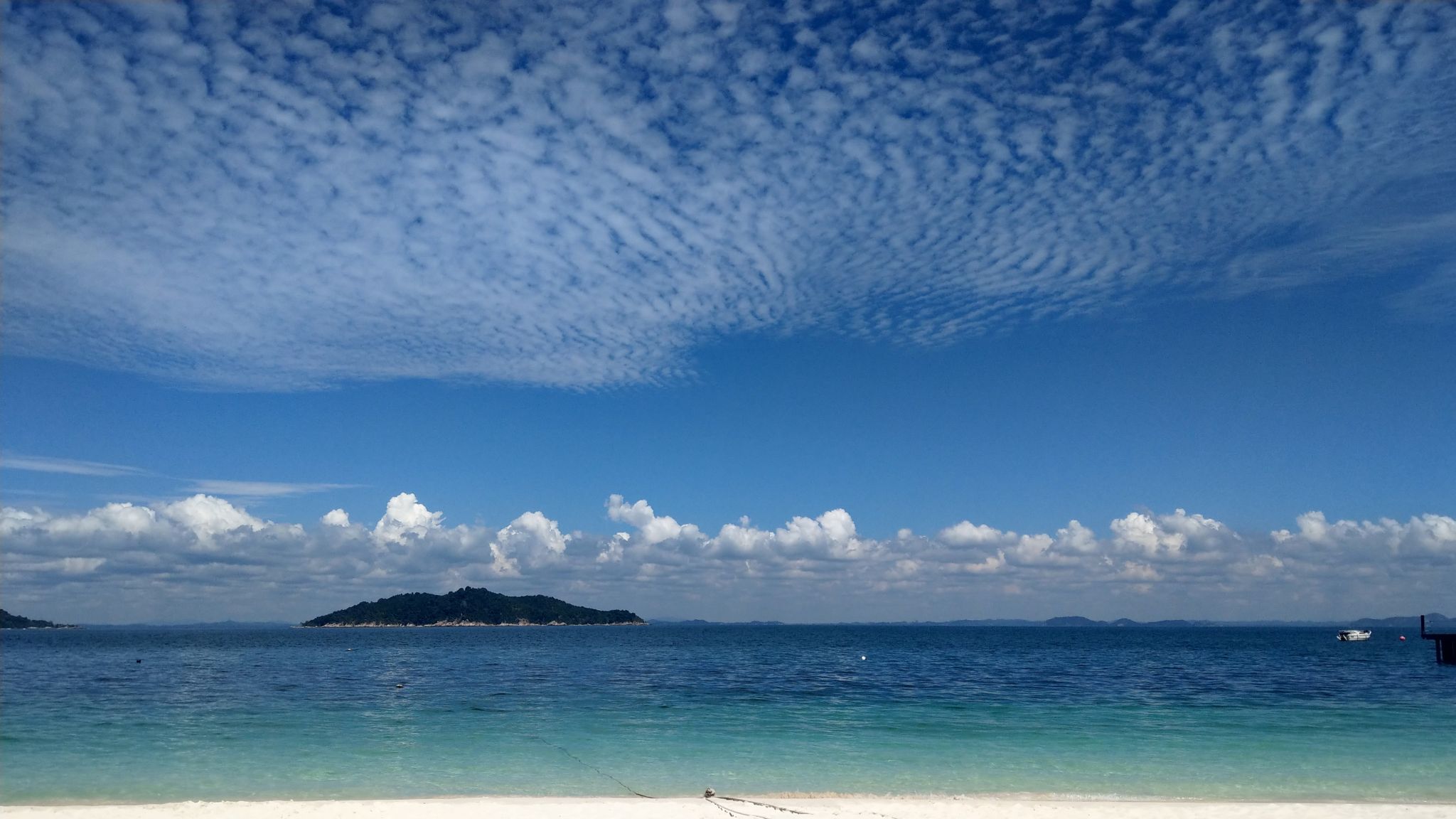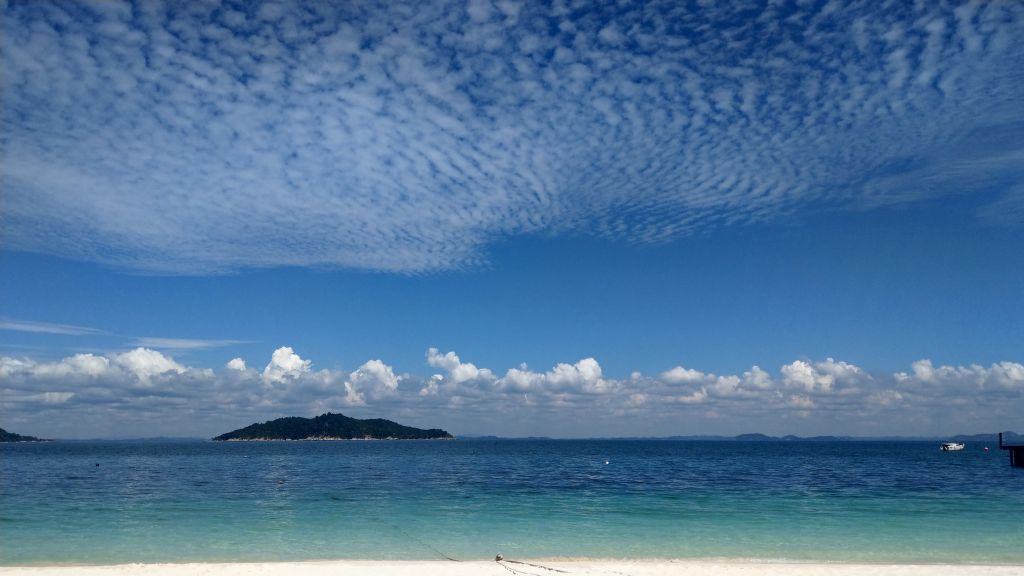 Cliché, I know… but there's absolutely no denying that an island getaway is near the top of my list of THE most romantic holiday destinations. Maybe it's the whole sensory experience that an island offers: the rhythm of the waves, the glittering blues and greens of the water, the briny scent of the sea breeze and the grainy sand between your toes. It's also being surrounded by this wide open expanse of sky and sea that invokes a kind of profound, contemplative wonder.
Especially watching a setting sun in full, unobstructed glory by the beach… the sky an ombre of red, orange and purple, and that fireball blazing a fiery pathway across the water as it descends. I'm always struck with awe at the sight of it and am reminded of the miracle of my existence and how we are but a mere speck in space and time. Truly, nothing beats an island sunset.
Being in Malaysia, we are blessed with so many beautiful islands, the usual choices being Langkawi, Pangkor, Tioman, Redang and Perhentian. Though one of my personal favourites is actually a little island called Pulau Rawa, off the East coast of Johor. Choose one of only 2 resorts there, either Alang's Rawa, a small, laid-back, no-frills, backpacker style resort or Rawa Island Resort, the larger, family-friendly, up-market establishment reminiscent of Pangkor Laut. I find that Pulau Rawa offers everything I need in an island getaway… perfect white powder beach, short trails to hike, crystal clear waters and a decent house reef and various other sea activities to keep you occupied.
Most importantly, it's free from the boatloads of noisy people ruining the romantic atmosphere! I would still recommend going on the weekdays to really taste the magic of this little island paradise.
What now?
So you've done the research on your best romantic holidays in Malaysia and you're raring to go. The main question on your mind right now is 'WHEN?'. Unfortunately, at the rate things are going it's hard to say when interstate travel will be reinstated. But do keep your eye on the latest travel SOPs. Before you know it, you'll be on your way!
Eager for More?
Go here for romantic staycation deals in Kuala Lumpur