The Mooncake Festival 2021 is happening on 21 September this year! Mooncake Festival, also known as Mid-Autumn Festival, is one of the most popular events in the year, celebrated by the Malaysian Chinese community. Bring on the mooncakes!
CELEBRATING MOONCAKE FESTIVAL DURING A PANDEMIC
The celebration is usually marked with mooncakes and lanterns, with the usual gathering of family and friends to catch the full moon. In a normal world where the Covid-19 pandemic does not exist, malls would be decorated beautifully with vibrant flowers and lanterns. Fun activities such as special exhibitions or performances could have been enjoyed together in public in the weeks leading up to the annual festival. It is difficult to imagine how we could revel in the festivities with such fanfare now, given the current circumstances. However, if there is one thing that we will not miss even with the pandemic, it's going to be the delectable mooncakes!
Types of mooncakes in Malaysia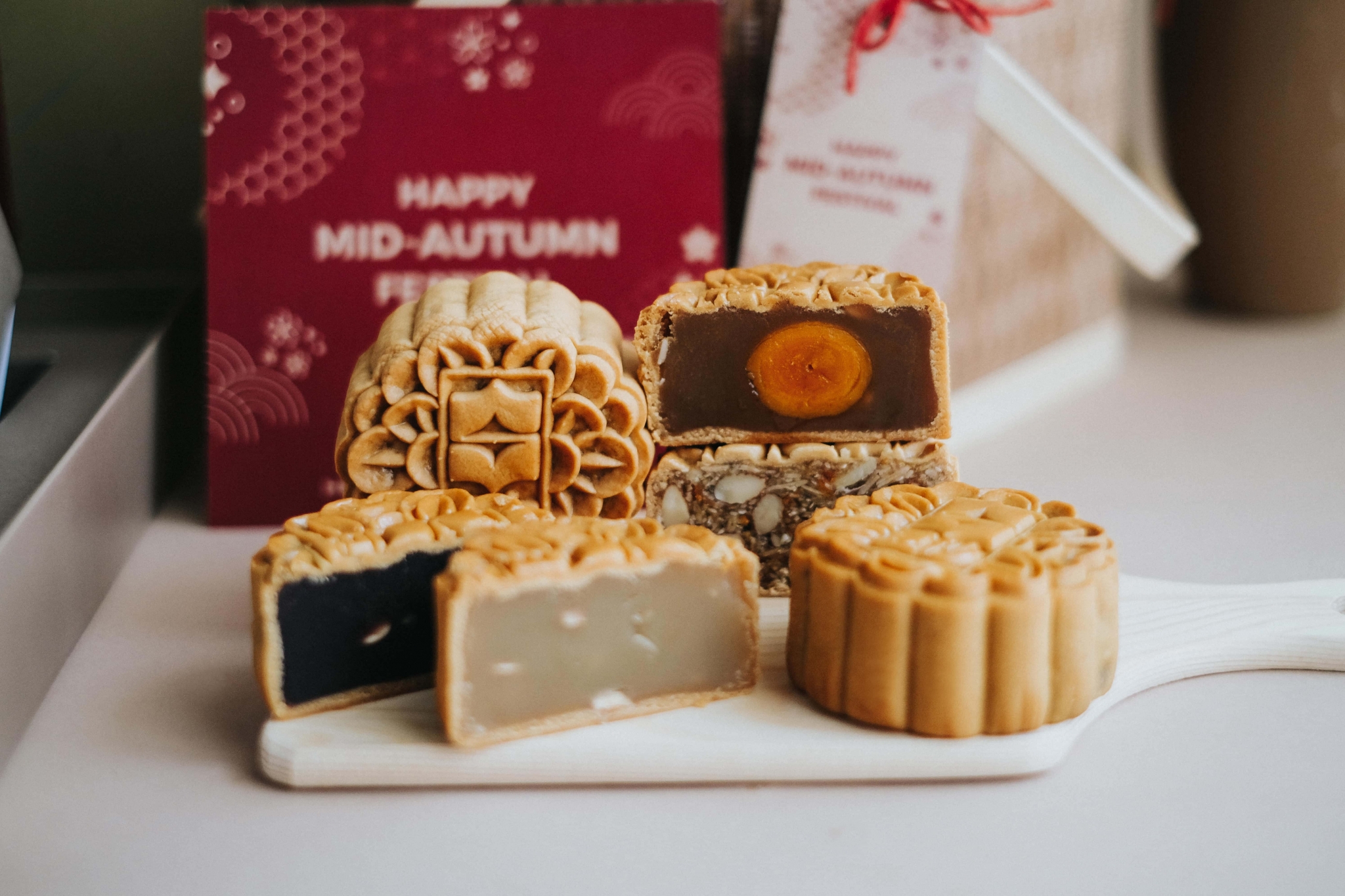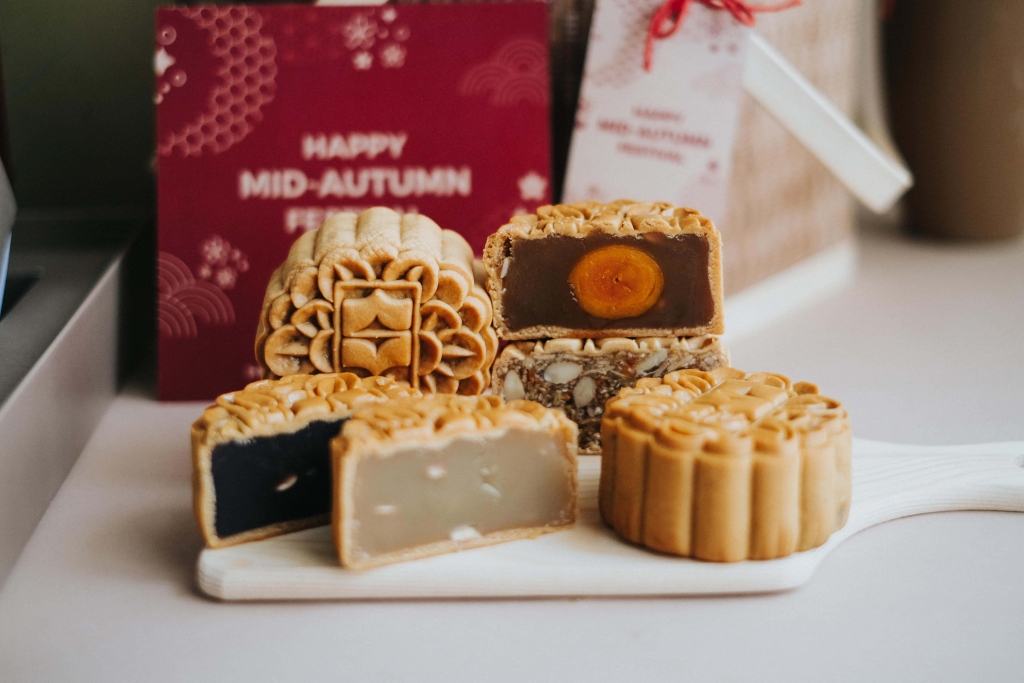 Mooncakes are traditionally generally dense, round, and sweet, but these days they also come in all kinds of shapes and sizes. In the past, there weren't many mooncake variations and selections were limited: you can either have ones with nuts or no-nuts; or opt for no-yolk instead of full-yolk. Mooncake lovers are spoilt for choice now as contemporary mooncakes usually come with unusual fillings and colourful skin. Our top favourite types of mooncakes?
Cantonese mooncake: One of the classic mooncakes in this list, the Cantonese mooncake is traditionally round in shape and baked until its skin is golden-brown. A typical Cantonese mooncake is usually filled with lotus paste along with salted egg yolks in the middle. Other popular fillings include red bean paste and black sesame. Another popular variation is the five-nut mooncake, a type of savoury mooncake. A sure choice to impress those who appreciate authentic treats and good ol' traditional pastry.
Teochew mooncake: Teochew mooncakes most popularly use aromatic yam paste as the main ingredient, with the filling ​​encased by croissant-like spirals of flaky pastry. Alternative fillings include red bean paste or mung bean. Also known as 'thousand layer mooncake', a good Teochew yam mooncake should be eaten crispy so it is advisable to reheat it in the oven for five to 10 mins before consumption. For those who would enjoy the deep fried aromas and can finish mooncakes quickly – Teochew mooncakes are the ones for you as they're best consumed within three days.
Snowskin: Unlike most traditional mooncakes which have to be baked, snowskin mooncake is a type of no-bake mooncake that is usually served chilled. Snowskin mooncakes are often given a contemporary twist. It's not unusual to find snowskin mooncakes in an incredible variety of flavours and ingredients today, from pandan to durian to alcoholic mooncakes — the possibilities are endless! A modern choice for those who are open to trying all the funky flavours the snowskin variety has to offer.
Shanghai mooncake: Like the Teochew mooncake, the Shanghai mooncake also has a distinct outer crust, where it has a more crumbly and buttery pastry shell although it could have similar fillings as a Cantonese mooncake. Since the crust resembles freshly baked pastries – this would be a great option for those who love biscuits or tarts!
Jelly mooncake: Jelly mooncakes are often likened to agar-agar. However, one of the reasons jelly mooncakes are considered to be more superior than agar-agar is because jelly mooncakes can be found in unconventional jelly flavours. Usually, ingredients that are typically vibrant in colour are used in jelly mooncakes. For the ones who don't like traditional mooncakes, this is definitely a yum option for you so you don't have to miss out on the Mid-Autumn fun.
Mooncake delivery Malaysia: Where to buy mooncakes with delivery?
Unfortunately for us, there are no mooncake tasting and physical roadshows to look forward to as they have to be put on hold due to the restricted movement. Nevertheless, getting mooncakes might not be as tricky as it seems as many mooncake purveyors have gone online and now offer delivery services.
Remember to check out your local bakeries, restaurants, tea houses, and hotels' websites to order your mooncakes from them – as always, always #sapotlokal whenever we can! You could also check out e-commerce platforms such as Lazada and Shopee to search for sellers that deliver mooncakes to your doorstep. Alternatively, you could also search on social media platforms for home bakers who might be offering their delicacies for sale. As making mooncakes could be a​​ laborious process, it is advisable to place your orders in advance to avoid disappointment. For those planning to only buy one or two mooncakes, here's a tip to save on delivery fees: Ask your neighbours and organise a community group-buy to purchase mooncakes together.
Alternatively… you could also get your share of delicious mooncakes right here from us.
At Holiday Tours & Travel, we understand the significance of mooncake and mooncake gifts during this Mooncake Festival season — it is ingrained in our culture that gift-giving is a sincere gesture for us to show our appreciation and gratitude towards our friends and business partners. For this reason, we've introduced our exclusive Mooncake Bundles, a premium treat during this season of celebration. It is not just a feast for your mouth but your eyes as well, because each bundle comes in a beautiful mooncake box set or basket. Whether it is for your closest family and relatives, or your most valued customers, clients, and employees, there is something for everyone.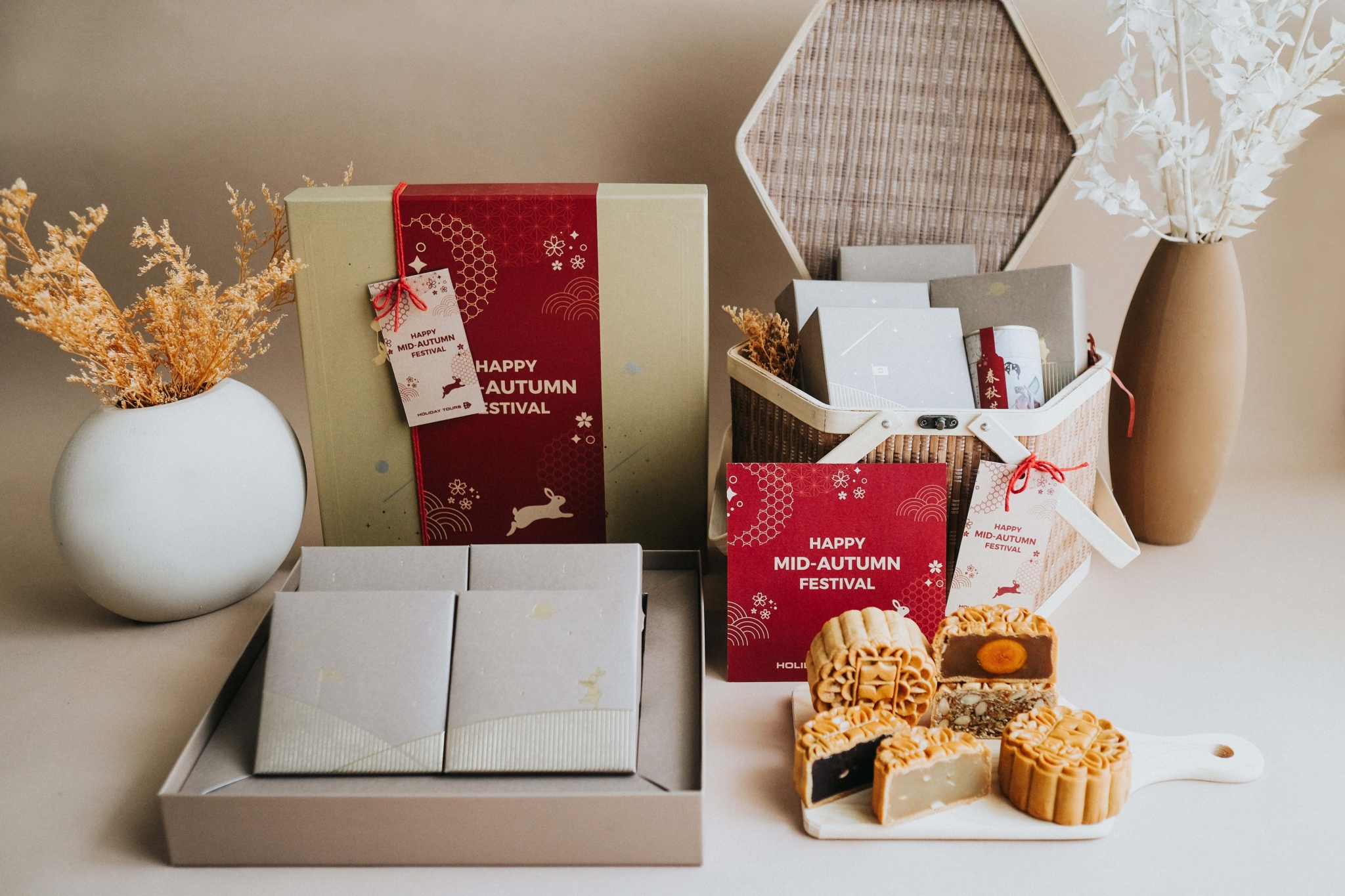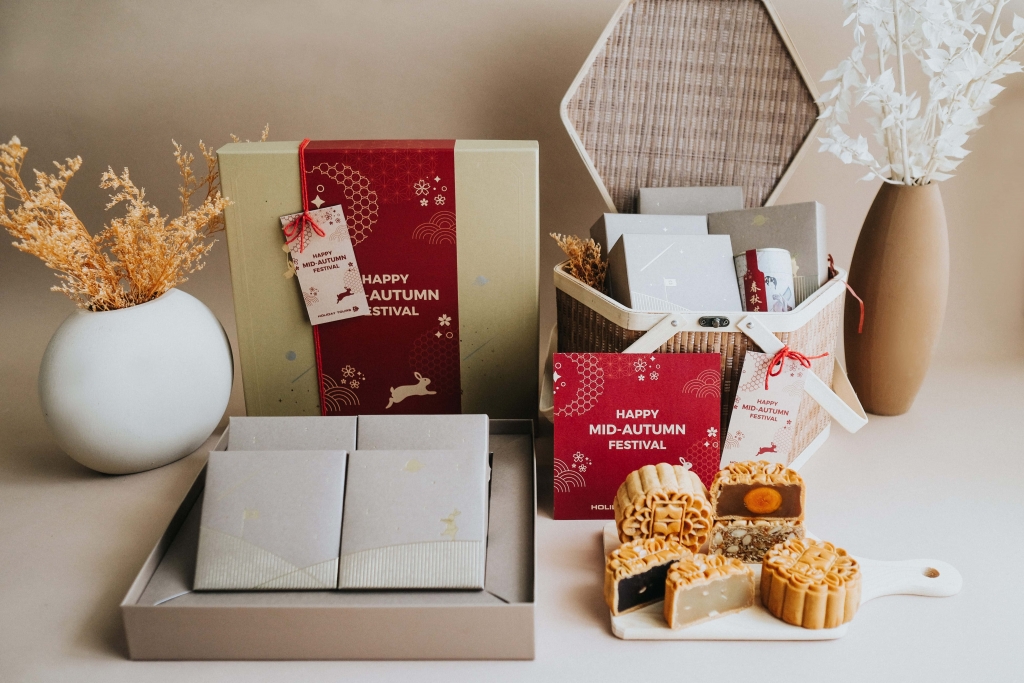 Introducing our Mooncake Classic Bundle and Mooncake Luxe Bundle – both an exclusive curation featuring Shangri-La Hotel's best selling mooncakes! From RM228, both sets include complimentary nationwide delivery, limited edition greeting cards, tags and sleeves to truly get you in the festive spirit. Perfect to treat your loved ones (including yourself) to these indulgent mooncakes. Of course, we'll also be more than happy to help fulfil your bulk or corporate gifting needs, reach out to us at [email protected] for further assistance.
Wishing everyone a very Happy Mid-Autumn Festival! May our road BE as bright as the full moon.