Have you ever visited a harvest festival in Malaysia? A harvest festival is a traditional cultural event and a celebration that marks the end of a harvest season. These festivals are vibrant and bustling with good fun and plenty of rice wine.
But the best thing about attending these festivals is the exposure it gives to the rich culture of ethnic tribes in Malaysia. Here, we want to highlight Kaamatan, a well-known harvest festival in Malaysia and a significantly important festival in Sabah.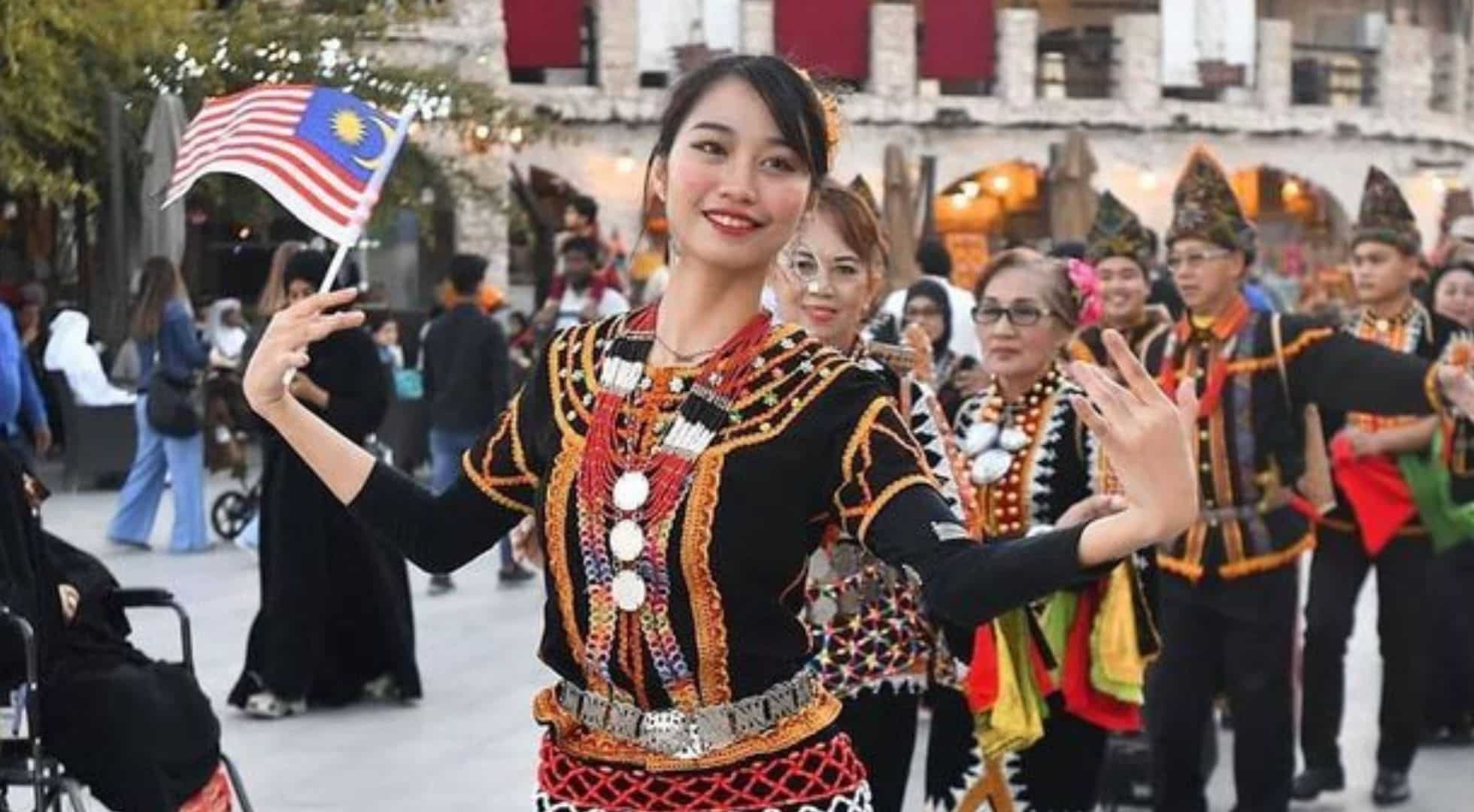 Harvest Festival in Malaysia: Tadau Kaamatan
Kaamatan, also known as Tadau Kaamatan, is a harvest festival celebrated by the Kadazan-Dusun tribe in Sabah. The Kadazan-Dusun are the largest indigenous group in Sabah. 'Kaamatan' is derived from the word omot, which means 'harvest' in Kadazan-Dusun.
This month-long May celebration ties closely with this ethnic community's views, which are based on a system of Momolian spiritual beliefs and values. They see land as a gift from the creator, connecting them to their past, present and future. Tadau Kaamatan ends with public holidays, observed in Sabah and Labuan every year, on May 30th and 31st.
According to a Kadazan legend, this harvest festival thanks Kinoingan (a deity) and his wife, Suminundu, for the sacrifice of their daughter Huminodun. Her gift was to offer parts of her body that would be transformed into food for people during a severe drought and famine.  The harvest was abundant in the year of Huminodun's selfless sacrifice, and her essence is said to continue to reside in the form of Bambaazon, the Spirit of the Paddy.
A Kadazan Priestess called Bobohizan is one of the most influential people of the Kaamatan Festival. She determines and officiates the official harvest festival date.
As a senior and deeply respected person of this festival, some locals advise against approaching the priestess or taking photos with her if you do see her at the festival. However, times may have changed with the advent of social media, so ask first and observe what locals are doing, as the priestess may be open to photo-taking now.
Sabah Harvest Festival: A Great Celebration
Many Kadazan-Dusuns in Sabah have converted to Islam or Christianity. But they still celebrate Tadau Kaamatan out of tradition, history, and culture.  Many communities of different beliefs and religions also participate in these celebrations. They come in their stunning and intricate traditional attire. The women are beautiful, while the men may wear elaborate headpieces that rival the style of top fashion brands (see video above).
Sabah harvest festival is a great experience that highlights the state's rich cultural heritage. It is also a great fun time for visitors. Activities at the 2023 harvest festival Malaysia include:
Sumazau (a traditional folk dance)
Magunatip (a bamboo dance that gets progressively faster and faster. Agility and skills are needed)
Mipulous (knuckle wresting. There is also the more commonly known arm-wrestling competition)
Rampanau (bamboo stilt walking)
Migayat Lukug (Tug of War)
Sugandoi (a singing competition grouped into different ages: children, teenagers, adults, and veterans)
Unduk Ngadau (a beauty pageant)
Unduk Ngadau is a famous beauty pageant and an acclaimed recognisable cultural event unique to Sabah. This significant event takes place at the end of the Sabah harvest festival. Unduk Ngadau is derived from the phrase runduk tadau, which means 'the girl crowned by the sunlight'. This beauty pageant looks to remember Huminodun's sacrifice by finding a maiden that resembles her. According to folklore, Huminodun has a beautiful heart, mind, and soul.
Unduk Ngadau is participated by contestants from different districts and subdistricts. Contestants must be able to speak their local dialect, and aspiring young women must compete at a district level before entering as one of the 46 contestants in the finals.
Sabah Harvest Festival: Must-eats
Harvest festivals are a great time to try traditional food. As expected, the list of must-eats at the Sabah harvest festival is fascinating. After all, this is the state where Butod, giant sago grubs, are eaten live.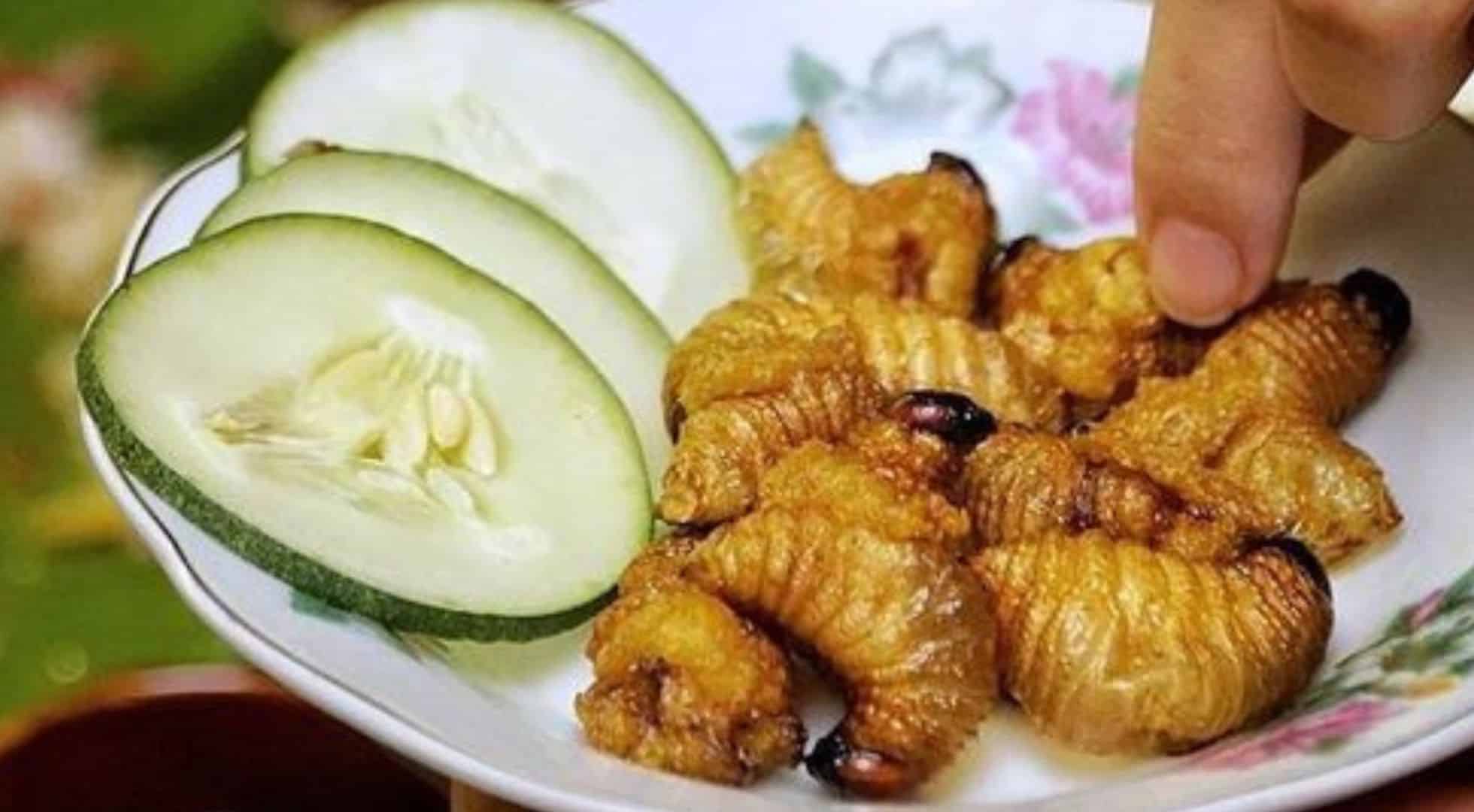 A typical traditional dish you will find during the harvest festival is Linopot. This refers to rice packed in leaves. The leaf doubles as an eco-friendly plate and is ideal for zero-wasters. Traditionally, hill paddy is used to make Linopot and the rice may be mixed with other starchy crops such as pumpkin, cassava, sweet potato and yam.
Hinava is another famous Sabahan delicacy made with fresh fish, lime juice, bird's eye chilli and bitter gourd. Mackerel is usually used, but you can also find Hinava with squid, shrimp and maybe even shark. It's like raw fish salad and packs a bunch of flavours.
Nomsom Bambangan is another must-try at the Sabah harvest festival. This is a pickled dish of wild mango called Bambangan. This mango, native to Borneo, is more sour than sweet. Nomsoom Bambangan is preserved for at least a week before consumption and goes well with rice and other dishes.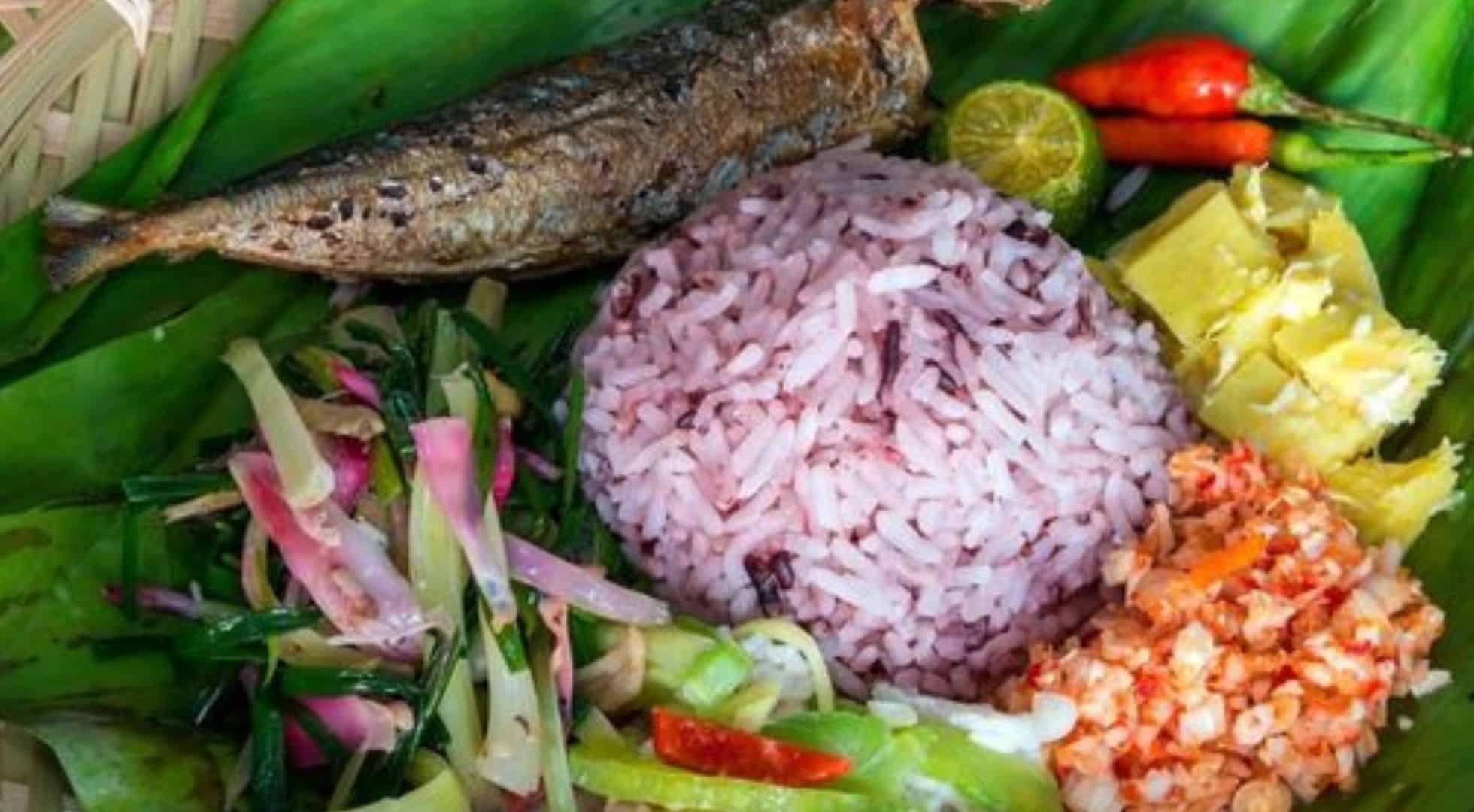 Rice wine is a critical component of the Sabah harvest festival.  You will find home-brewed wine, lihing or tapai, in clay jars drunk from straws. There may even be competitions for the best rice wine.
Tapai is a collective term for wines in Sabah and generally refers to rice wine. However, tapioca and pineapple may be used instead of rice. This alcoholic drink is often served in plastic or bamboo cups. Lihing is a popular type of tapai. It is made with pulut—sticky rice—fermented with natural yeast and rested for at least three months.  While tapai appears cloudy because of its sediments, lihing is more refined and translucent.  Aged lihing is darker and tastes better.
You may be able to find dishes that have been cooked with lihing. For example, look for Lihing Chicken or Drunken Crabs.  Some coffee shops in Sabah may even fry their Tuaran Mee (see below) with a splash of lihing.
Sabah Harvest Festival: Things to Buy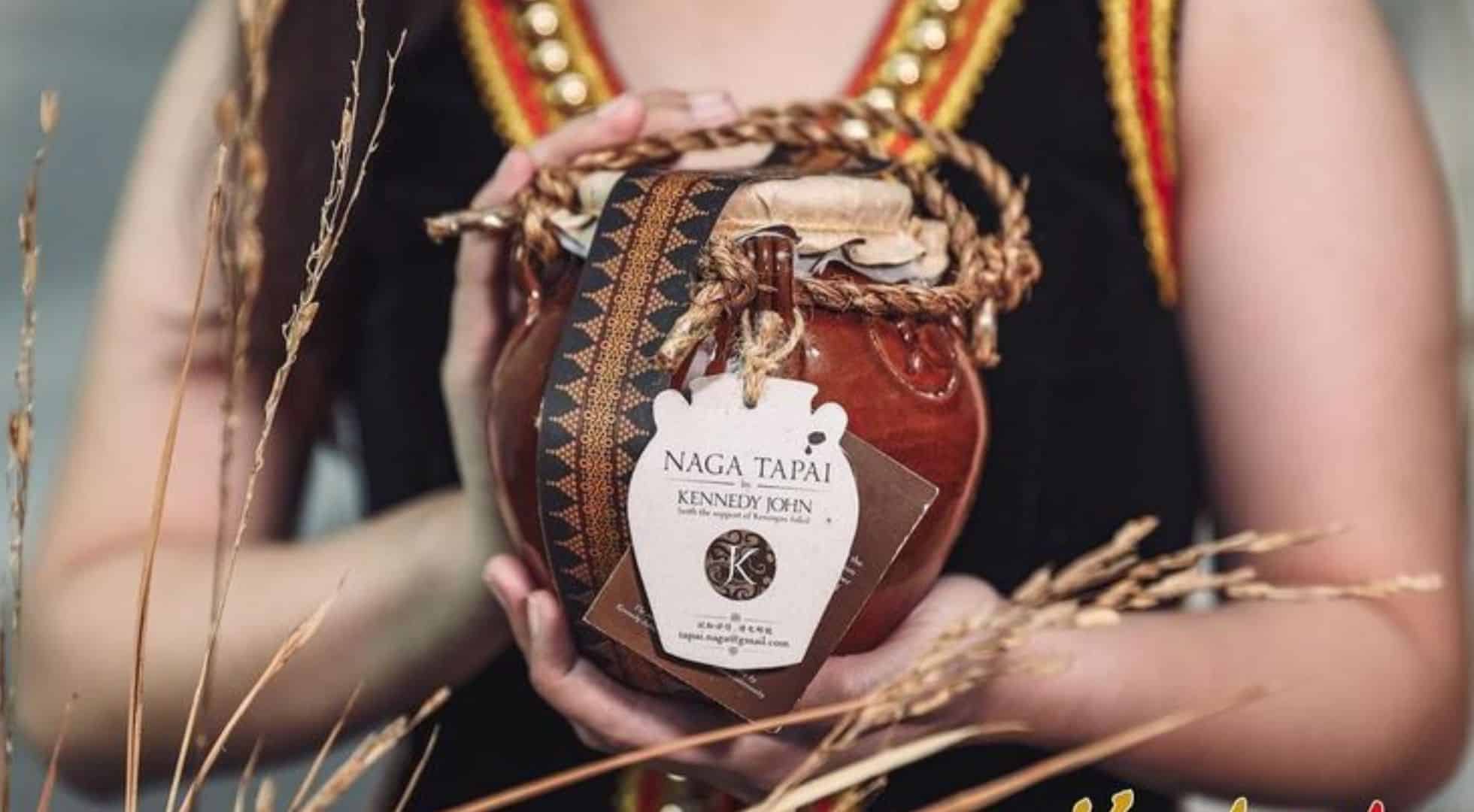 There are many shopping opportunities during Tadau Kaamatan. Look out for traditional handicrafts such as beads and pearls to woven baskets. Beaded bestsellers include necklaces, bracelets and lanyards. You can also find traditional Kadazan-Dusun traditional headgear for males known as Sigar. Other popular buys include a bamboo mouth organ called sompoton, gongs and homemade rice wine.
2023 Harvest Festival Malaysia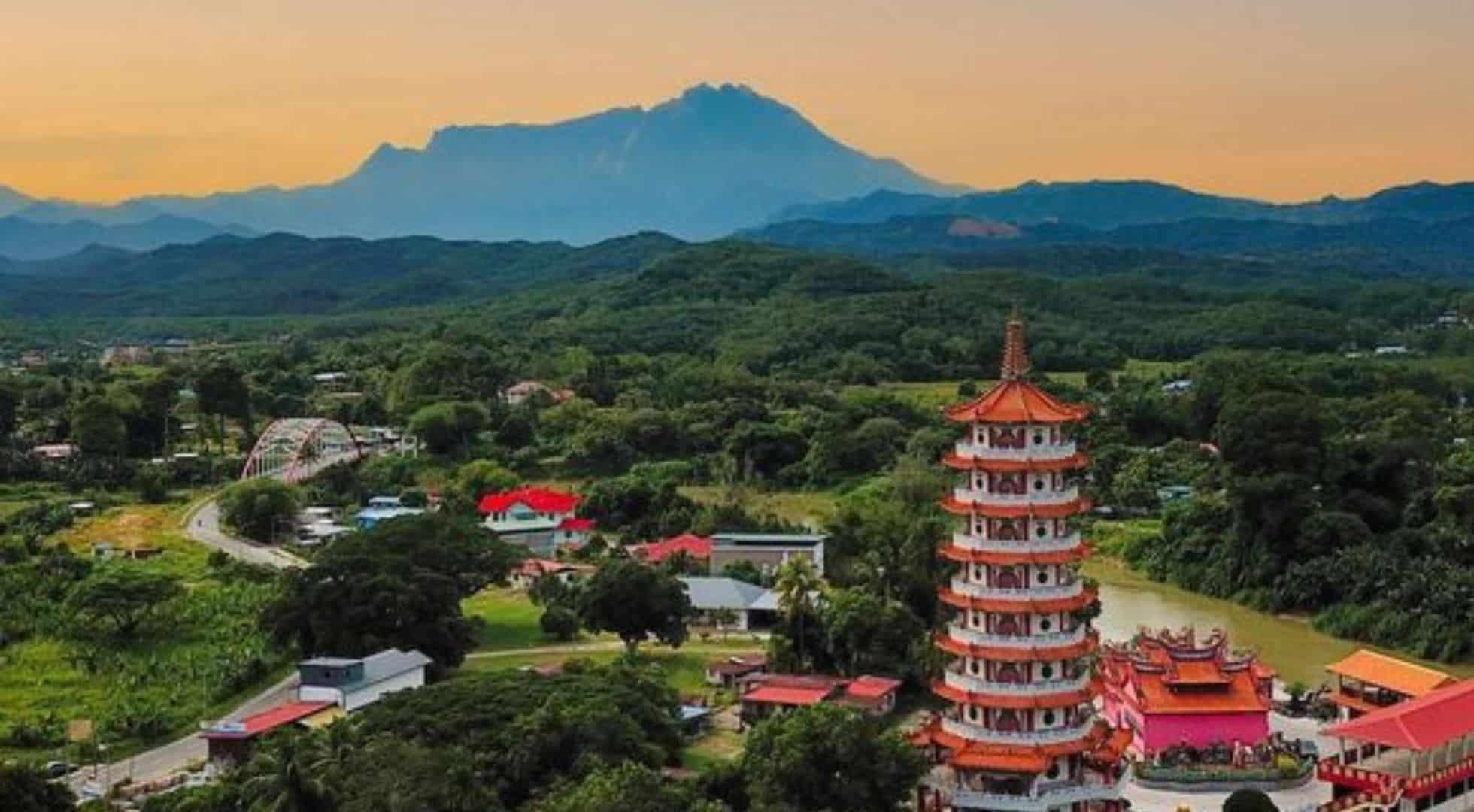 Tuaran will host the Tadau Kaamatan celebration on May 30 and 31, 2023. Sabah harvest festival is hosted in one of the 27 districts in Sabah every year. According to the organising committee of the Kaamatan festival, the theme this year is Kaamatan Inculturates Unity. Go here for live streams and updates on the 2023 Sabah harvest festival.
The Unduk Ngadau beauty pageant's grand closing will be at the Kadazandusun Cultural Association (KDCA) in Penampang. KDCA has a cultural village about a 20-minute drive from Kota Kinabalu. This cultural village offers visitors an insight into Sabah's various ethnic tribes.
Tuaran is about 32 km from Kota Kinabalu. This district is home to the Dusuns, Lotud and Bajau ethnic groups. Tuaran is well-known for its food, and many visitors to Sabah visit this city to eat Tuaran mee, a traditional handmade egg noodle dish. Handmade from flour and egg yolks, Tuaran noodles are often fried with char siew and sliced egg roll slices.
Tuaran town has a significant market, aka a Tamu, on Sunday. Here you can find fresh harvest from nearby villages and local delicacies. Look for homemade traditional cakes and ambuyat, a sticky, starchy dish made from the Rumbia tree that is very popular among locals.
Traditional handicrafts always impress visitors to Tuaran. A great souvenir is Tuaran beads intricately woven into colourful and intricate jewellery, accessories, and decorative designs.  Tenduang is a conical food cover that features brightly coloured strips of footstool palm leaves stretched over a frame. The women of the Bajau community traditionally make tenduangs.
Sarawak Harvest Festival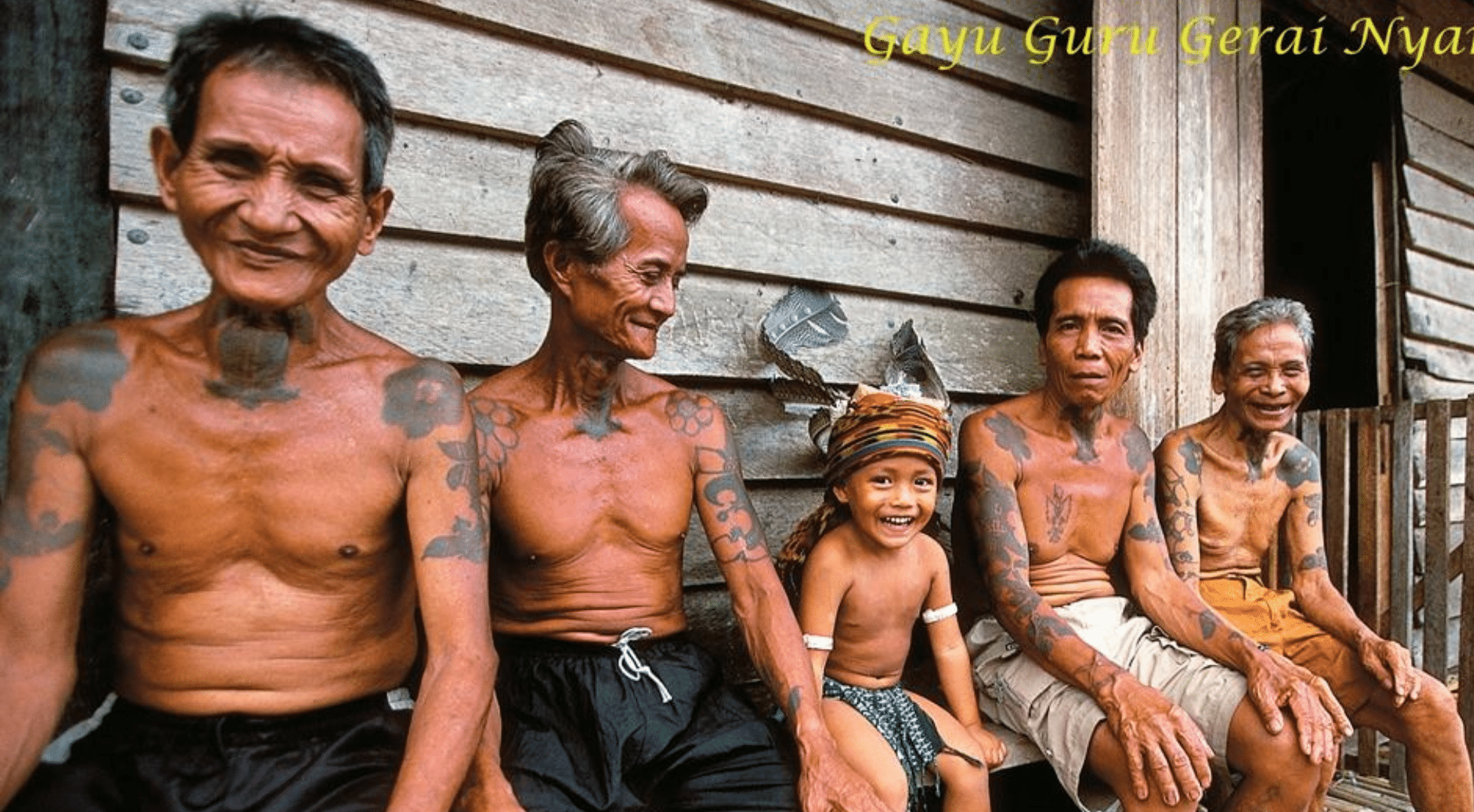 While Kaamatan is celebrated in Sabah, the Dayak community in Sarawak and West Kalimantan celebrate Gawai. Gawai means ritual or festival, while Dayak is a collective name for the Iban, Bidayuh, Kayan, Kenyah, Kelabit, Murut tribes and more.
The Gawai festival marks a bountiful harvest and seeks blessings for the upcoming year. It is much like a Thanksgiving celebration before the new farming season begins. Celebrated on June 1 and 2, longhouses, traditional communal homes of the Dayaks, are beautifully decorated for the festivities. Kuching, the capital of Sarawak, hosts the state-level Gawai celebrations, while many Dayak villages throughout Sarawak hold their celebrations.
Another important harvest festival in Malaysia is Pongol. South Indians celebrate Pongal. Named after an Indian sweet rice dish, Pongal means 'boil' or 'overflow', and a key event is letting rice boil over with milk in a clay pot. This implies good fortune for the family.
Pongol celebrations thank Mother Nature and the sun for providing fruitful and limitless produce. Festivities are held in households and through the first four days of the Thai month (Tamil month), usually in mid-January. Tamil Indians consider the Thai month as the luckiest month of the year.
The harvest festivals in Malaysia are not only a time for celebration and merriment. They also hold great cultural significance for the indigenous communities in Malaysia and offer an opportunity for visitors to experience their rich traditions, customs, and way of life.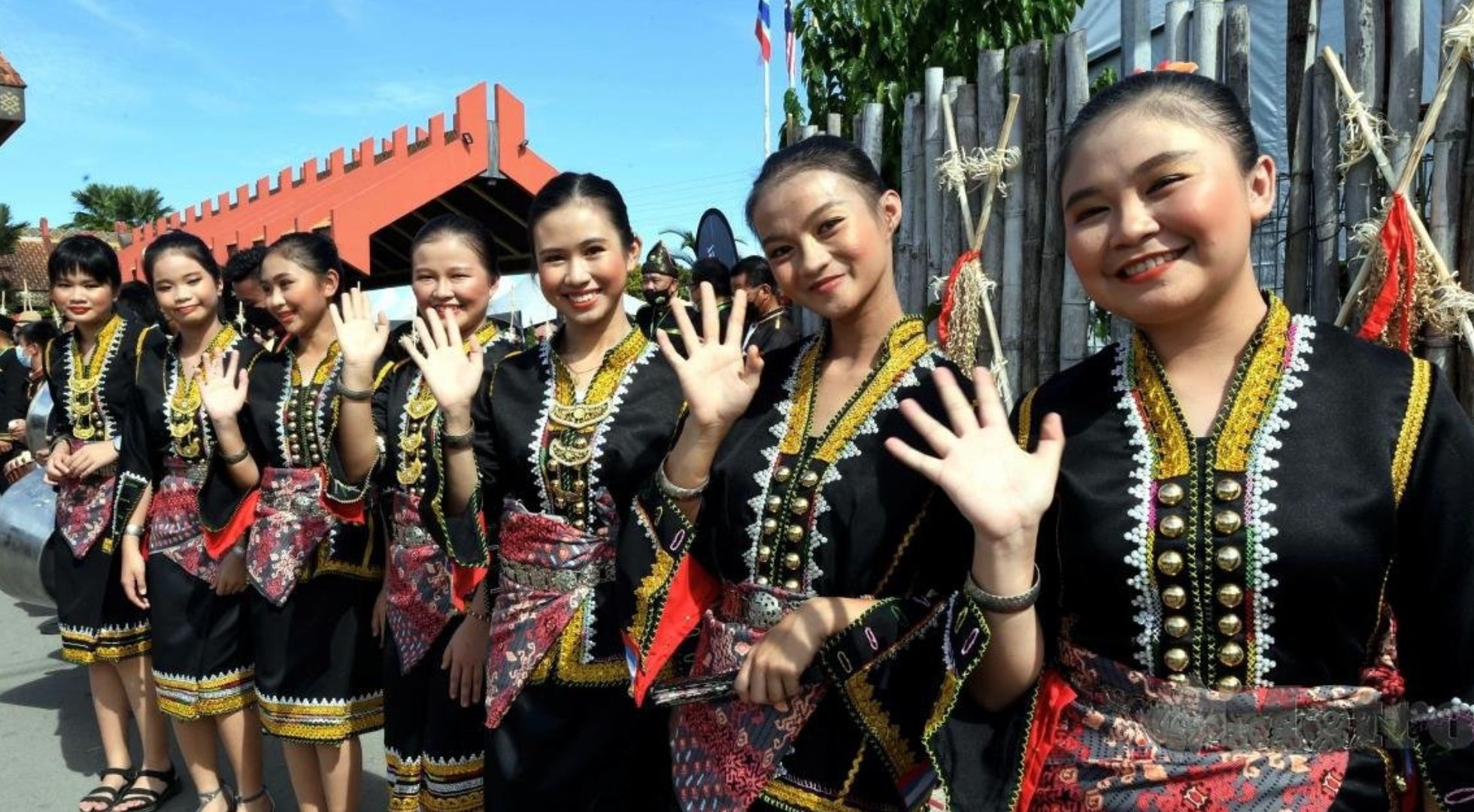 LET US HELP PLAN YOUR Holiday to Sabah
You may also be interested in: