As business travel begins to pick up, the opportunities for face-to-face interaction will lead to innovation and growth, and a welcome return to the connections we previously took for granted. Business travellers like you might not have the luxury of cancelling or postponing your upcoming travel plans. Since COVID-19 has not gone away – it remains a serious risk worldwide with new surges in cases and new variants of the virus. We put together the five most important facts to keep you informed and safe when you do need to travel.
1. Before you travel think about…
Before you even set foot in an airport for business travel, get vaccinated. If possible, get fully vaccinated with two doses and wait 2 weeks to travel – it takes time for your body to build immunity.  Once you're fully vaccinated, you're less likely to spread the virus and will only experience minor symptoms if you were to get infected. That said, even if you've been fully vaccinated, you must follow local rules and comply to the nation's SOPs.
2. Check local requirements, restrictions and situations
Most local government bodies will have their own requirements imposed to help curb the spread of this virus. Embassy websites, destination country's tourism, foreign ministry pages will usually lay out the requirements for easy reference. Save yourself unpleasant surprises and delays by checking for restrictions at your destination and anywhere you might stop along the way. With different variants emerging, it's important to update yourself with your destination's COVID-19 situation. Despite being fully vaccinated, all inbound passengers to Malaysia will be required to quarantine for 14 days, get tested and wear masks.
3. Stay safe when you travel
It's always better to be safe than sorry, so we'd recommend following public health recommendations even if you are fully vaccinated to protect yourself and others. Always stay vigilant and maintain a 6 feet distance, limit contact in public spaces, avoid touching your face, sanitise and clean your hands often and practice double masking. The Centers for Disease Control and Prevention (CDC) recommends using a face mask with at least two or three layers of fabric, over a surgical mask. Double masking is also proven to block 85.4% of aerosol particles which significantly reduces exposure to any virus.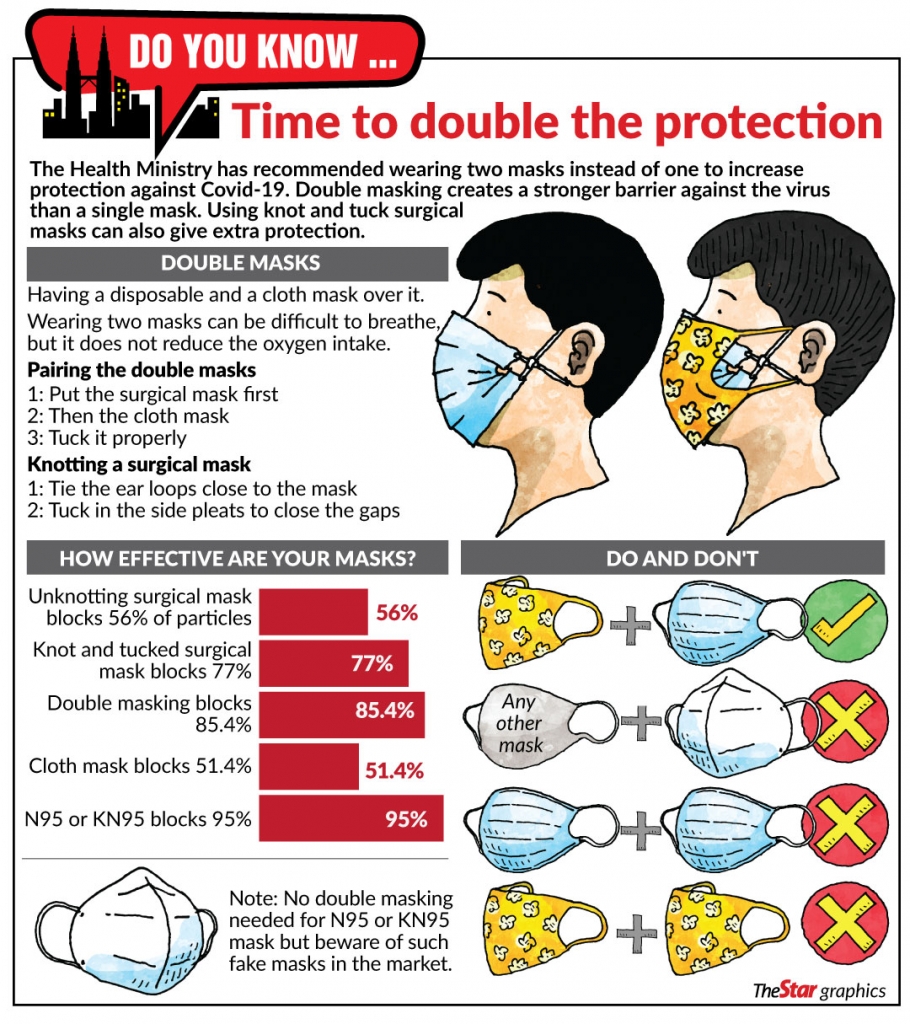 4. What should I do if I have plans to travel to an affected area?
Business travellers should closely monitor the news, and the CDC, for breaking or changing information. Utilise your company's travel risk management tools to ensure you have the most up-to-date information on the outbreak and possible travel restrictions. Give yourself extra time at the airport for potential health screenings, delays, and long lines. Employ the highest level of health and sanitation protocols.
5. How can my Travel Management Company (TMC) help?
Contact your dedicated business travel agent if you want to delay or cancel any of your upcoming business travel plans. Some airlines and hotels are offering free cancellations for people with travel plans to or through the affected areas and your TMC will be most knowledgeable on eligibility. Your TMC may also be able to assist you in avoiding high-risk areas without cancelling your trip plans, which includes providing you with the safest transportation (ground or air) and accommodation. In general, the travel industry recognises the concerns which is why there is always a ton of information about the initiatives we take to protect everyone. Above all, TMC will also help protect you in travel health insurance too.
While all of these tips can be ideal to help you when you are travelling, always remember safety comes first. Even the best-laid plans need to be set aside when illness strikes. Stay home if you are sick, waiting for a test result, had close contact in the past 14 days or have been diagnosed with COVID-19.