Blessed with incredible native wildlife, extraordinary landscapes, glorious beaches and more, you are guaranteed some of the best Australia family destinations to explore with your loved ones. If you're thinking of a holiday Down Under, here's a list of family-friendly activities to kick start your plans and create truly unique and unforgettable experiences.
Native Wildlife Encounters
Australia is home to an incredible array of wildlife and many places to admire them. There are zoos, wildlife parks and sanctuaries, offering up-close animal encounters and in-depth educational tours.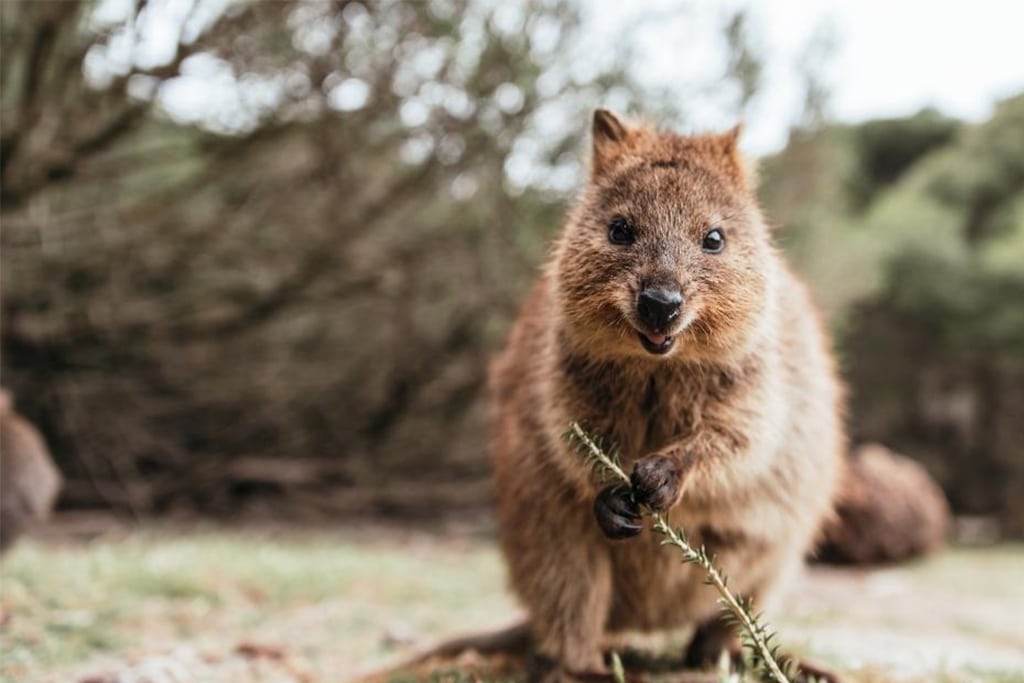 With Australia's stringent animal welfare laws, you can rest assured that these activities are managed in accordance with high ethical standards. Check out the myriad wildlife encounters to choose from in all corners of the country.
With Australia's stringent animal welfare laws, you can rest assured that these activities are managed in accordance with high ethical standards. Check out the myriad wildlife encounters to choose from in all corners of the country.
SYDNEY

Take a ferry ride across glistening Sydney Harbour to Taronga Zoo Sydney, Australia's largest zoo, for an amazing wildlife encounter just moments from the city. There's a sleepover option at their unique accommodations, from eco-lodges to safari-style tents. It's an experience that affords you rare sights, such as glimpsing koalas lazing outside your lodgings in the morning.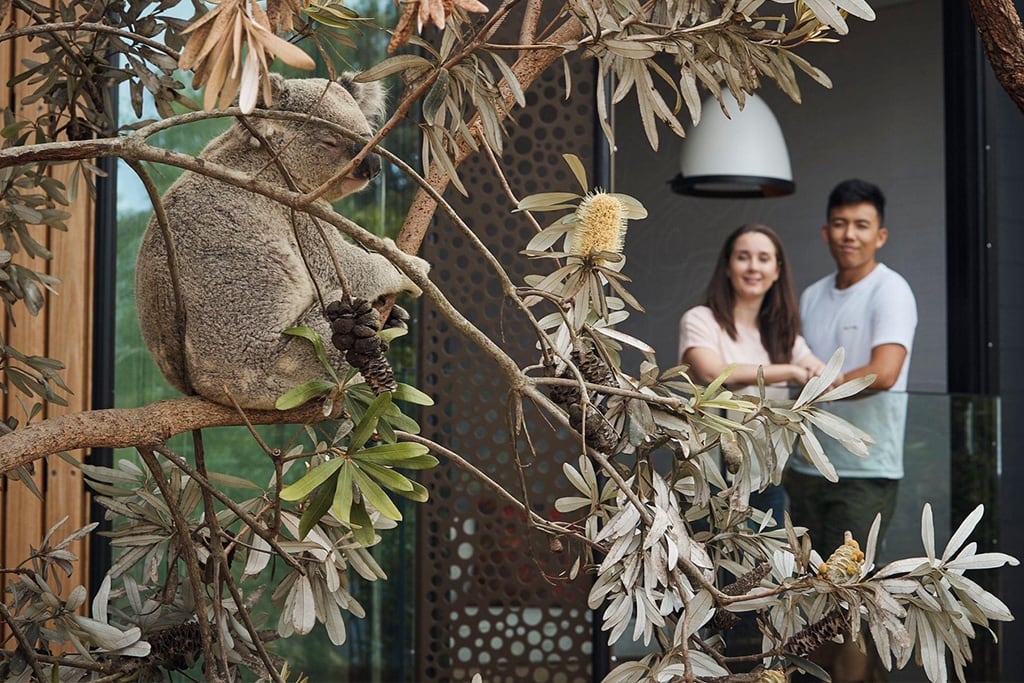 For a more intimate experience, Sydney Zoo lets you feed the wildlife, while your little ones act as a Mini Zookeeper for the day.
Featherdale Wildlife Park and Symbio Wildlife Park offer animal interactions, including kangaroo feeding. For fans of marine life, visit SEA LIFE Sydney Aquarium to see sharks, rays, dugongs, seals, penguins and more.
Out of the city, check out Taronga Western Plains Zoo in Dubbo where you can stay overnight at their stylish lodges or tents.
Down south towards Batemans Bay is Mogo Wildlife Park, a beautiful property that is home to the largest private collection of rare and exotic animals in Australia. Up north is the Australian Reptile Park, home to over 2,000 animals, both scaly and furry, right at home in their natural bush environment on the scenic Central Coast of New South Wales.
More incredible wildlife encounters await at Port Stephens, the dolphin capital of Australia, also home to Oakvale Wildlife Park and Port Stephens Koala Sanctuary.
MELBOURNE
At Healesville Sanctuary located just an hour outside Melbourne, you can explore their many nature trails abundant with native wildlife.
West of Melbourne, there's Ballarat Wildlife Park, where you can interact with free-ranging kangaroos and other Aussie favourites. South of Melbourne on the Mornington Peninsula is the Moonlit Sanctuary, where you can join a nocturnal tour to see animals like the spot-tailed quoll, a cat-sized carnivorous marsupial native to Australia.
An easy day trip from Melbourne is Phillip Island, where a must-see is their famed Penguin Parade. Include a visit to the Koala Conservation Reserve and enjoy a face-to-face meeting with koalas in their natural habitat.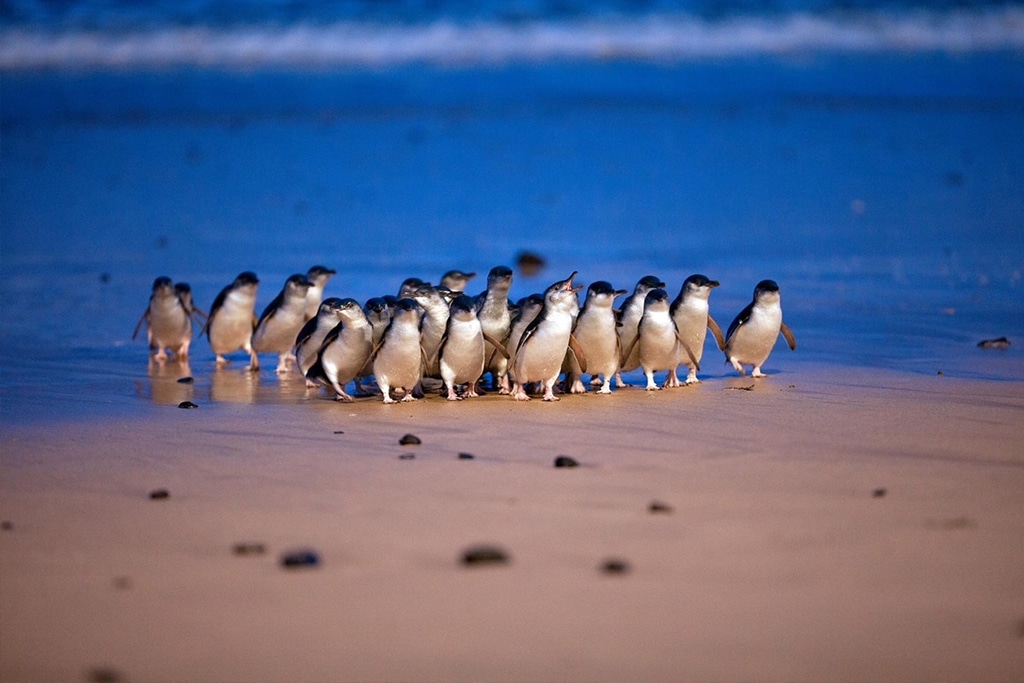 BRISBANE
An unmissable family experience whilst in Brisbane is to take the Mirimar river cruise to Lone Pine Sanctuary, the world's oldest and largest koala sanctuary.
South of Brisbane on the Gold Coast, visit the Currumbin Wildlife Sanctuary to watch the feeding of wild rainbow lorikeets (which started over 70 years ago!) and visit the Currumbin Wildlife Hospital to see the vital work of their team and volunteers in conserving, nurturing and securing Australia's wildlife future.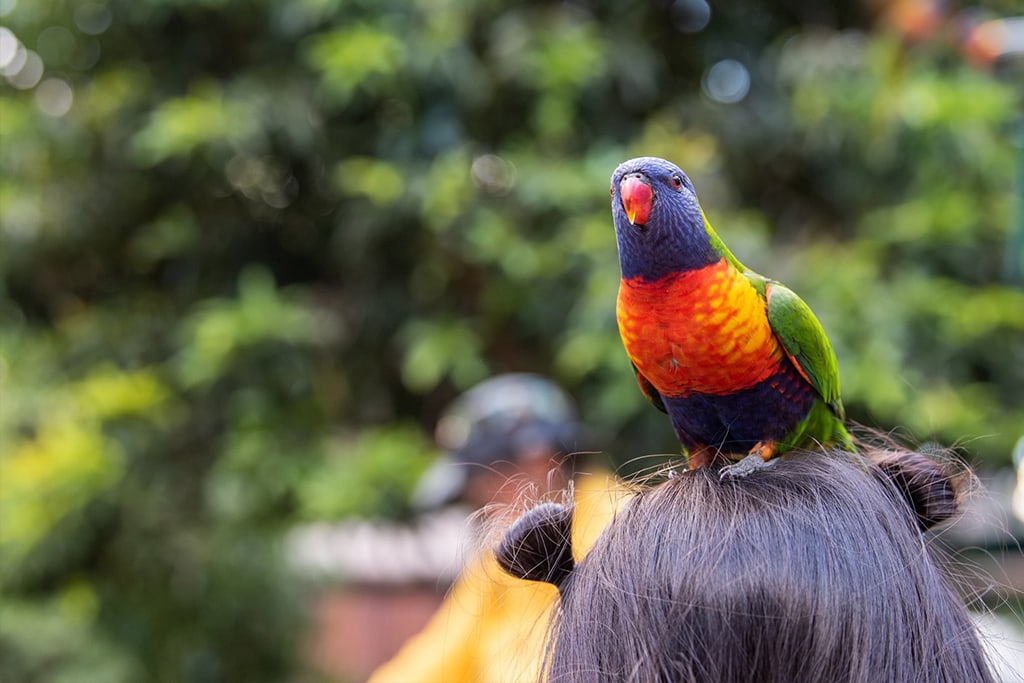 Just north of Brisbane on the Sunshine Coast, famous "Crocodile Hunter" Steve Irwin's legacy lives on at the Australia Zoo, where his family continues with the work of educating the public on crocodiles and other wildlife.
CAIRNS
Home to the Great Barrier Reef and the world's oldest tropical rainforest, the beautiful Cairns region offers the unique chance to interact with incredibly diverse marine life and ancient toothy creatures that seem more at home in the Mesozoic Era.
Visit Hartley's Crocodile Adventures between Cairns and Port Douglas for a chance to get up close and personal with 'salties', the nickname for saltwater crocodiles. On idyllic Fitzroy Island, see the amazing work of volunteers as they nurse sea turtles back to health at the Cairns Turtle Rehabilitation Centre.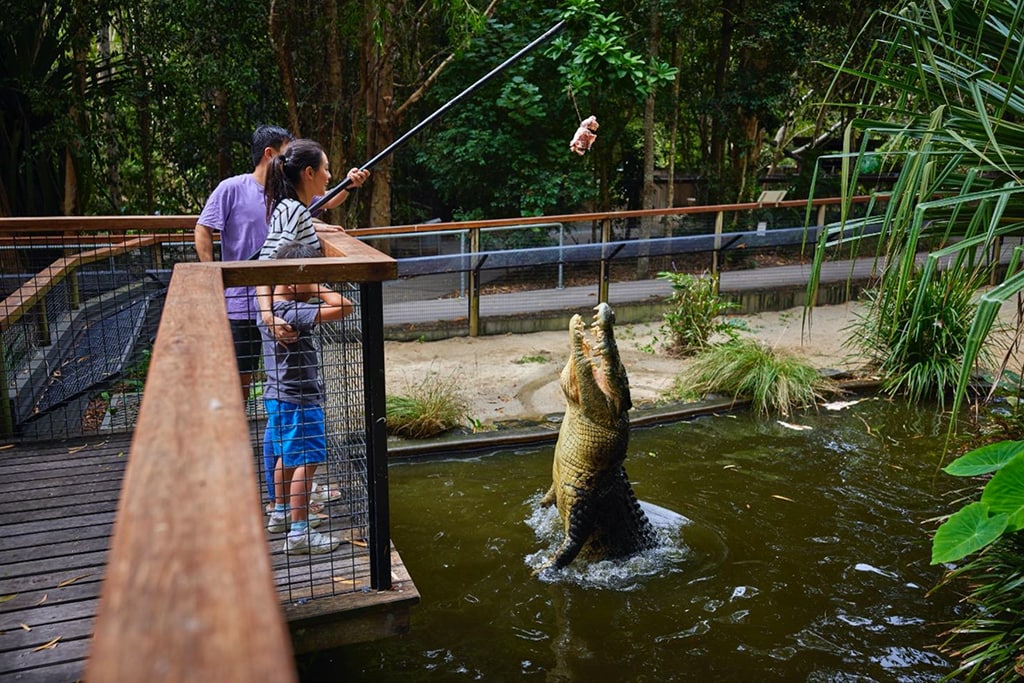 In north-east Queensland, Cairns is the main gateway to the Great Barrier Reef, with Cairns Aquarium offering plenty of information on the world's biggest reef and its biodiversity. In the nearby lush hinterland, visit Rainforestation Nature Park in Kuranda to observe endangered tree kangaroos and cassowaries (a huge flightless bird), among other wildlife specimens.
DARWIN
Thrill-seekers will love Darwin for its extremely safe up-close encounters with our not-so-cuddly wildlife. At Crocosaurus Cove, you can swim in a glass tube right in the pool of giant crocodiles. Not your cup of tea? Then visit Territory Wildlife Park to see dingoes, wallabies and emus, and witness our biggest bird of prey, the wedge-tailed eagle, in flight.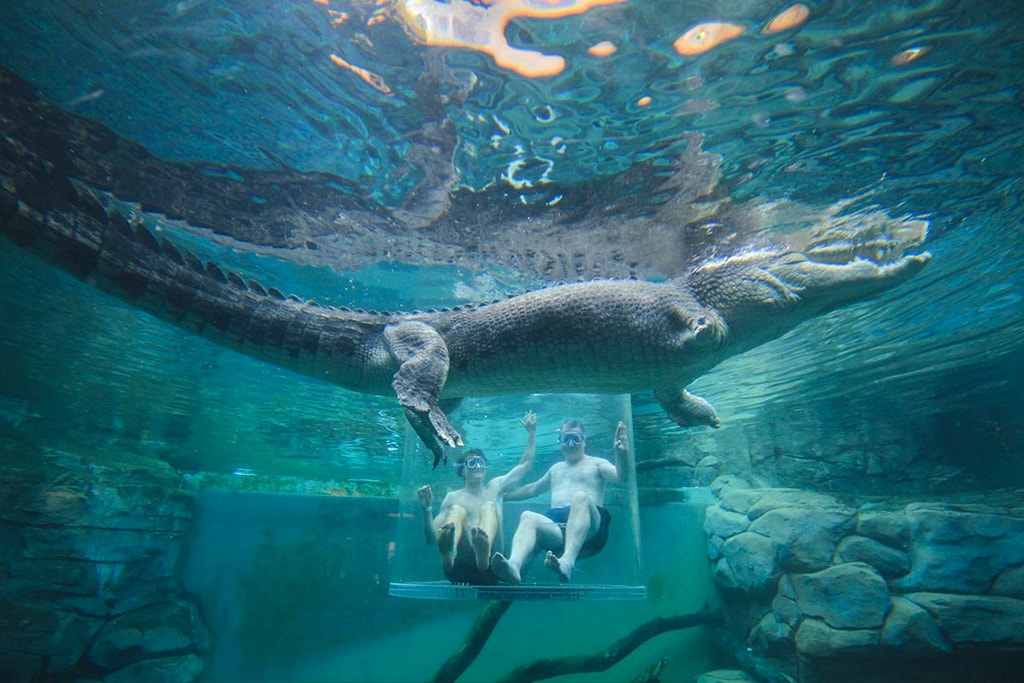 THE RED CENTRE
The heart of the Northern Territory outback, known as Australia's Red Centre, is a haven for wildlife species that can tolerate the heat.
To lay your eyes on our biggest land mammal, the red kangaroo, stop by the wildly popular Kangaroo Sanctuary. You may even get a chance to bottle-feed some adorable joeys on your visit. The sanctuary is owned by charismatic television personality Chris "Brolga" Barns from the BBC/National Geographic series "Kangaroo Dundee".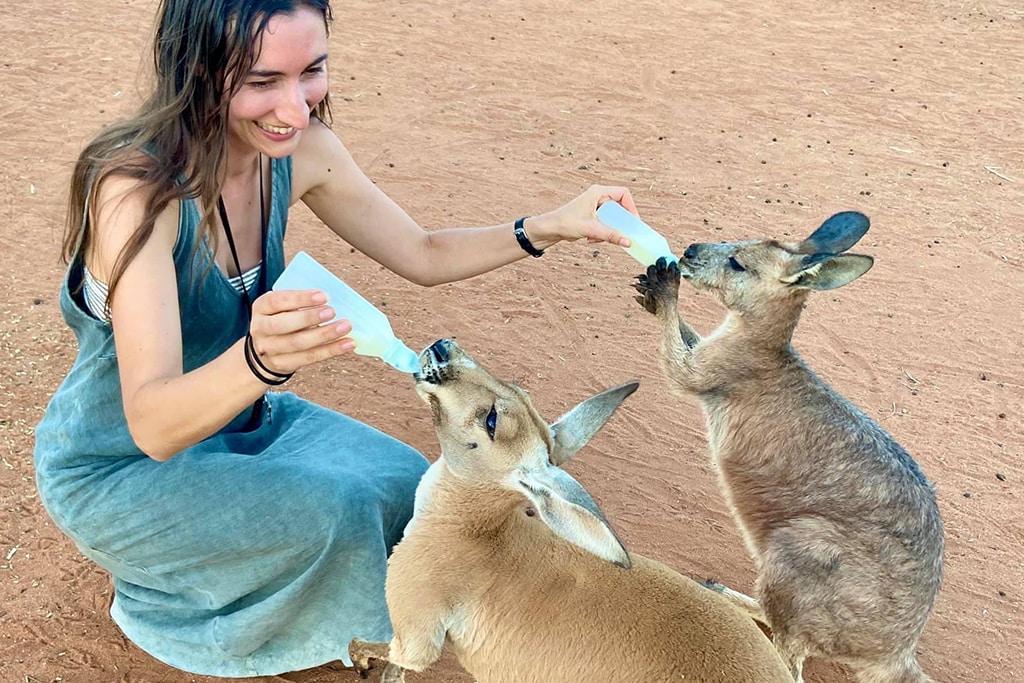 In Alice Springs, visit Alice Springs Desert Park to learn about the connections between local Aboriginal communities and the animals. You'll see weird and wonderful desert creatures like our quirkiest lizard, the thorny devil, and the endangered bilby with its long ears.
ADELAIDE
Spending time with our wildlife in the surroundings of their natural habitat is a truly special experience. Bring a picnic to Cleland Wildlife Park in the hills behind Adelaide, or visit Warrawong Wildlife Sanctuary, where free-ranging native animals live freely in their natural habitat protected by a feral-proof fence.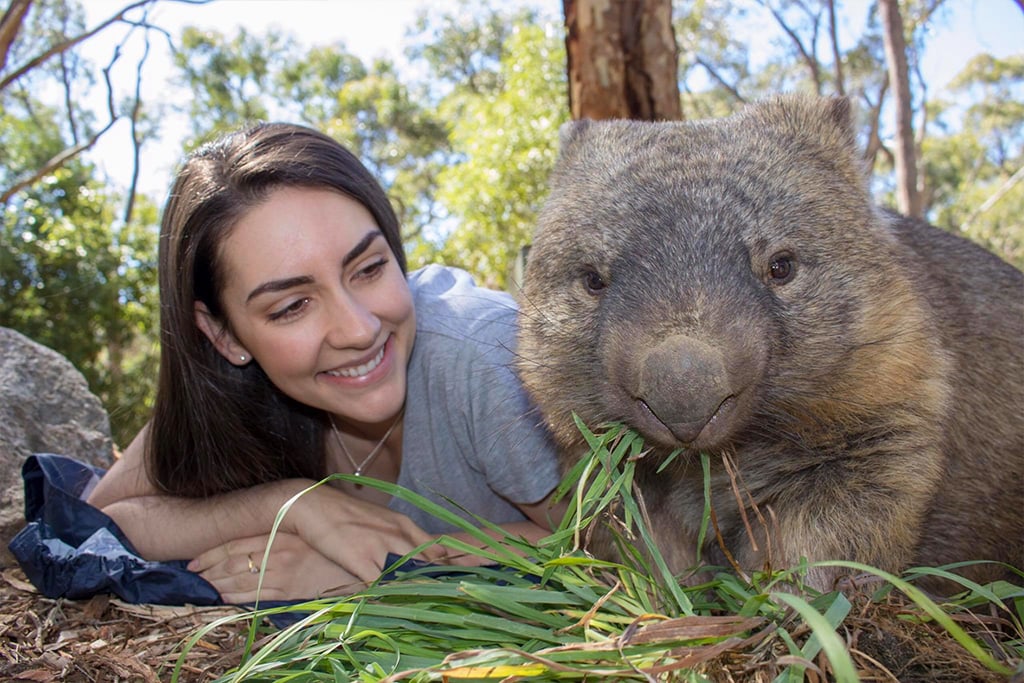 In the heart of Adelaide, Adelaide Zoo is home to some rare Aussie animals including the cheeky Australian sea lion, found only in southern Australia.
About 70 kilometres from Adelaide city, Monarto Safari Park is the largest safari park outside of Africa, hosting animals from all over the world, and also breeding many rare Australian marsupials like the Tasmanian Devil and Mainland Tammar Wallaby.
PERTH
Moving on to Western Australia, Perth Zoo is where you get the chance to see more unusual creatures such as the numbat, our insect-eating marsupial, along many other animals. In nearby Swan Valley at Caversham Wildlife Park, visitors can get close to a variety of Aussie wildlife and even farm animals.
At the Aquarium of Western Australia, kids will love the exciting sight of sharks and rays, and relish the chance to touch a starfish. Also available is the chance to dine under the sea, with marine life swimming all around you.
If you journey south of Perth to the wine and beach region of Margaret River, check out the Eagles Heritage Raptor Wildlife Centre for the largest display of eagles, hawks and owls in Australia.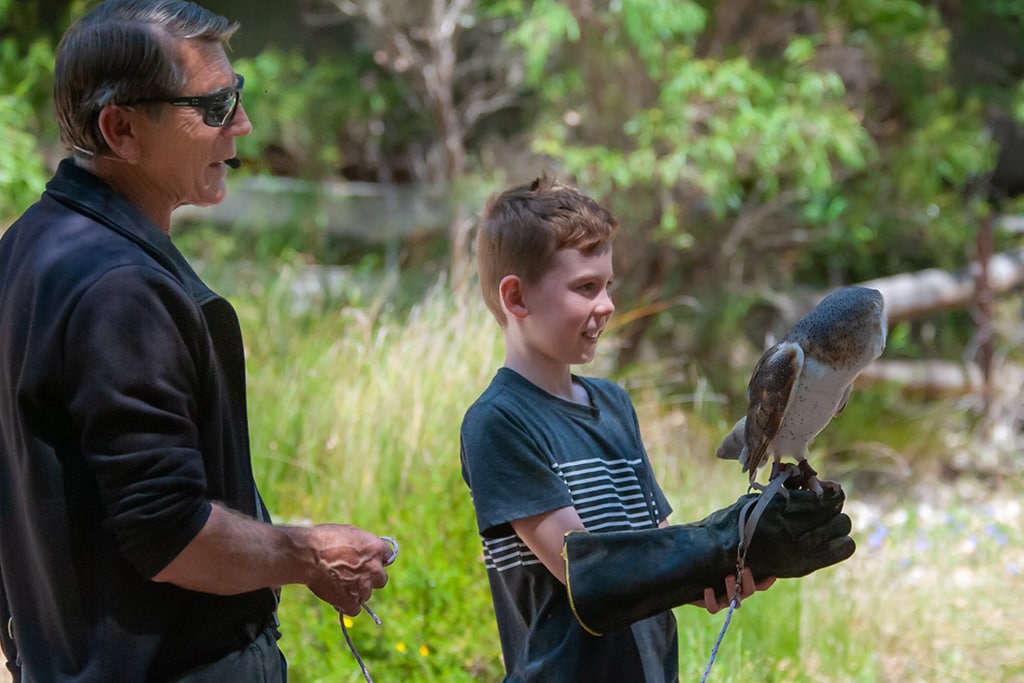 At Busselton Jetty lies the Underwater Observatory, one of only six in the world, which allows you to descend 8 metres under the surface of the Geographe Bay, whilst staying completely dry.
If you're after a more immersive experience, you'll love the Ningaloo Reef, where you can swim with whale sharks, rays and turtles. This coral wonderland is just a two-hour flight north from Perth.
HOBART
Australia's most southern island state of Tasmania has its fair share of rare and unusual wildlife, with the elusive Tasmanian Devil topping the must-see list.
Just 30 minutes from Hobart, you can meet (and feed) the devils at Bonorong Wildlife Sanctuary, a social enterprise and wildlife hospital which rescues animals and provides eco-education experiences to visitors.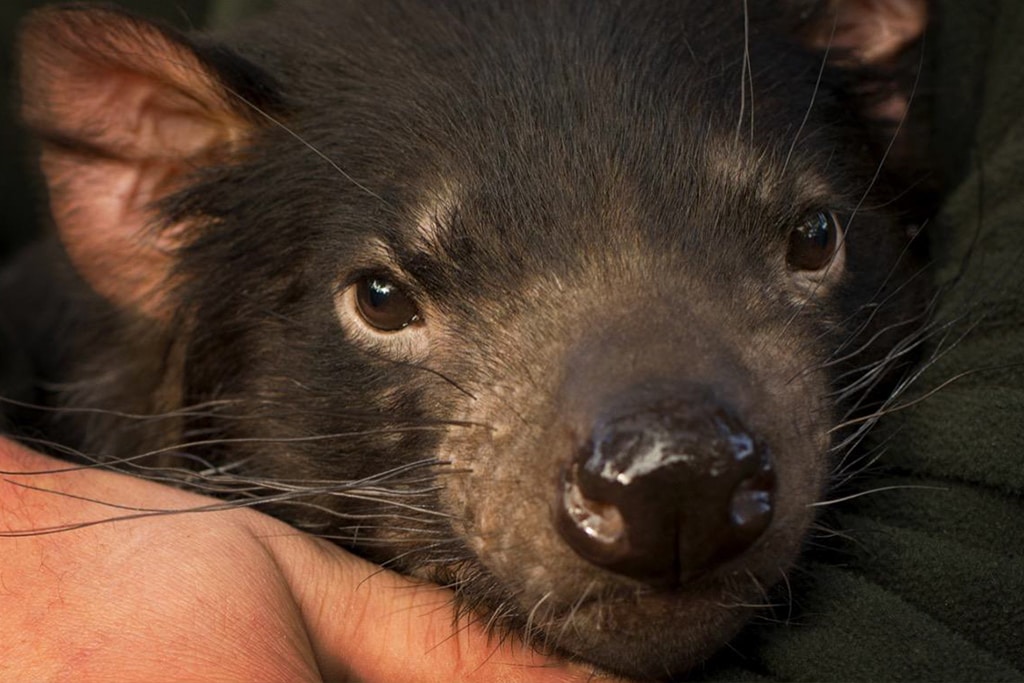 If you're heading further up to Cradle Mountain, four hours' drive north of Hobart, drop into Devils@Cradle, located at the entrance of spectacular World Heritage-listed Cradle Mountain National Park. It'll be an eye-opening experience to learn about the vital conservation efforts of Tasmanian devils, one of the world's most iconic animals.
Also in the north of the state, Trowunna Wildlife Sanctuary showcases Tasmanian species like the pademelon and the eastern quoll and offers interactive tours with wombats and devils. For something completely different, there's the world's first seahorse aquarium at Seahorse World at Beauty Point, where you can learn about these magical sea creatures and have a once-in-a-lifetime experience of holding a beautiful seahorse in the palm of your hand.
CANBERRA
Australia's capital city, Canberra, is home to the National Zoo and Aquarium, housing many of Australia's must-see native animals like emus, dingoes, wallabies and koalas. Stay at the Jamala Wildlife Lodge and wake up to discover a curled up lion snoozing outside your window.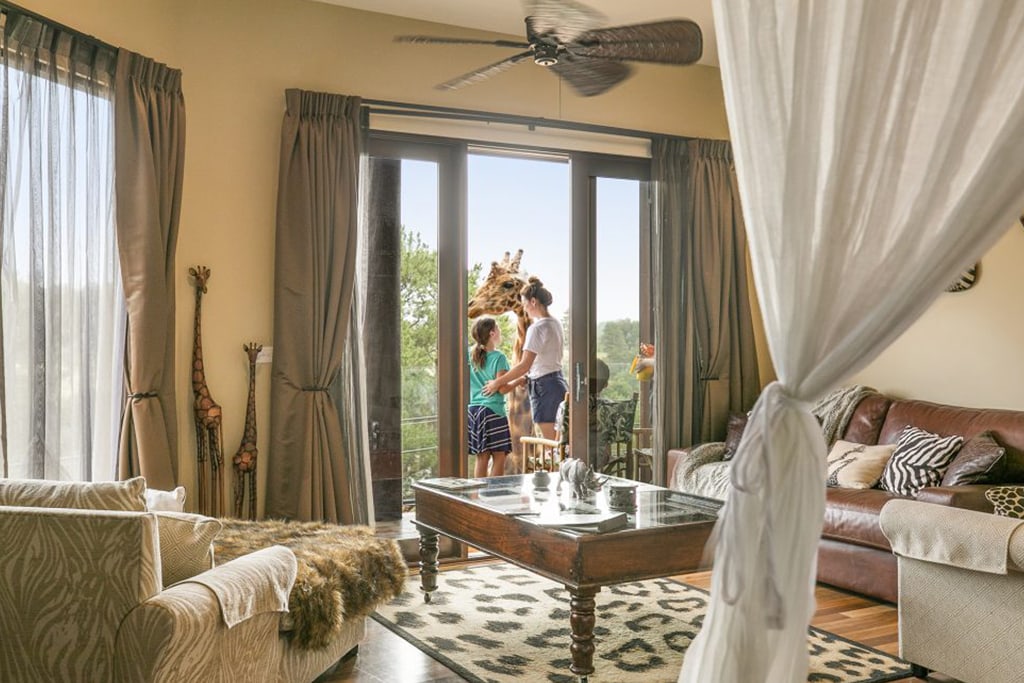 Just north of Canberra at Mulligans Flat Woodland Sanctuary, locally extinct animals including bettongs, a teeny relative of the kangaroo, are being bred within the safety of a predator-exclusion fence. Join an educational tour to learn more about how the species can be reintroduced to the Canberra region.
Family-Friendly Theme Parks
The Gold Coast is 'Australia's theme park capital' with abundant choices of parks that appeal to all.
From the world's tallest and fastest thrill rides to swimming pools and water slides of all shapes and sizes, you can find them all at the Gold Coast theme parks. The experiences vary from swimming with dolphins and sharks to meeting your favourite superheroes and cartoon characters.
DREAMWORLD
Dreamworld is Australia's largest theme park, giving the impression of being multiple theme parks all rolled into one. With a plethora of rides, attractions and shows, there's something for everyone. Conquer The Giant Drop, Australia's tallest free-falling ride, as you plummet a jaw-dropping 119 metres or 39 stories.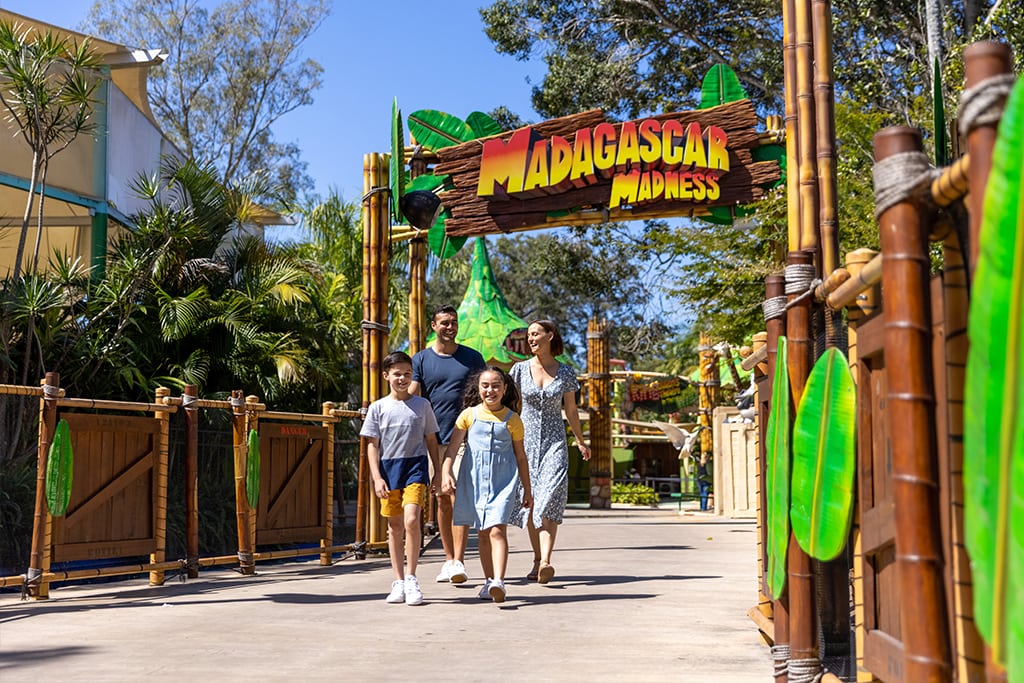 Visit Tiger Island, and interact with magnificent Sumatran and Bengal tigers. There's the 'Wildlife Experience' where you can cuddle a koala or pat a dingo. Or try the Flowrider, an exhilarating combination of surfing, skateboarding and bodyboarding.
WHITEWATER WORLD
Right next to Dreamworld, Whitewater World is as its name suggests, a water park for all ages. Adrenaline junkies will love the twists and turn on a range of epic slides, whilst kids can splash, play and enjoy little thrills. Those after rest and relaxation will love the Cave of Waves, a pool heated to 26 degrees all year round and thus enjoyable in any weather.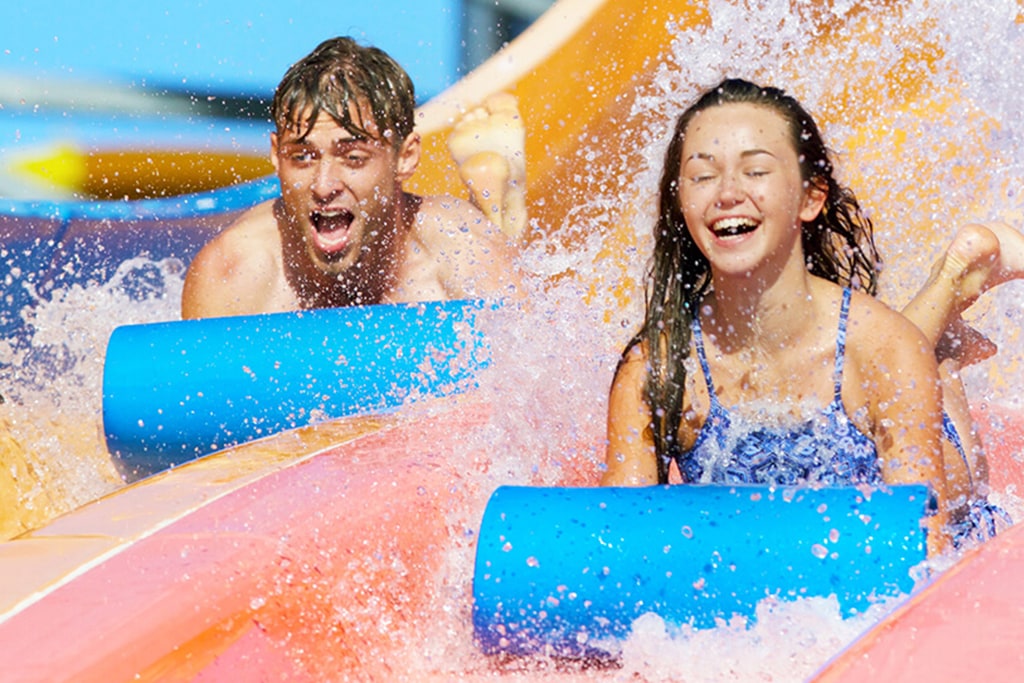 WET 'N' WILD
Wet 'n' Wild is Australia's biggest water theme park and combines the latest in fun-filled water slides and leisure pools for all the family. Plunge down a speed coaster, or simply laze in the giant wave pool where there may be a movie showing. There are also 20 acres of shaded subtropical gardens complete with cabanas for a relaxing time out.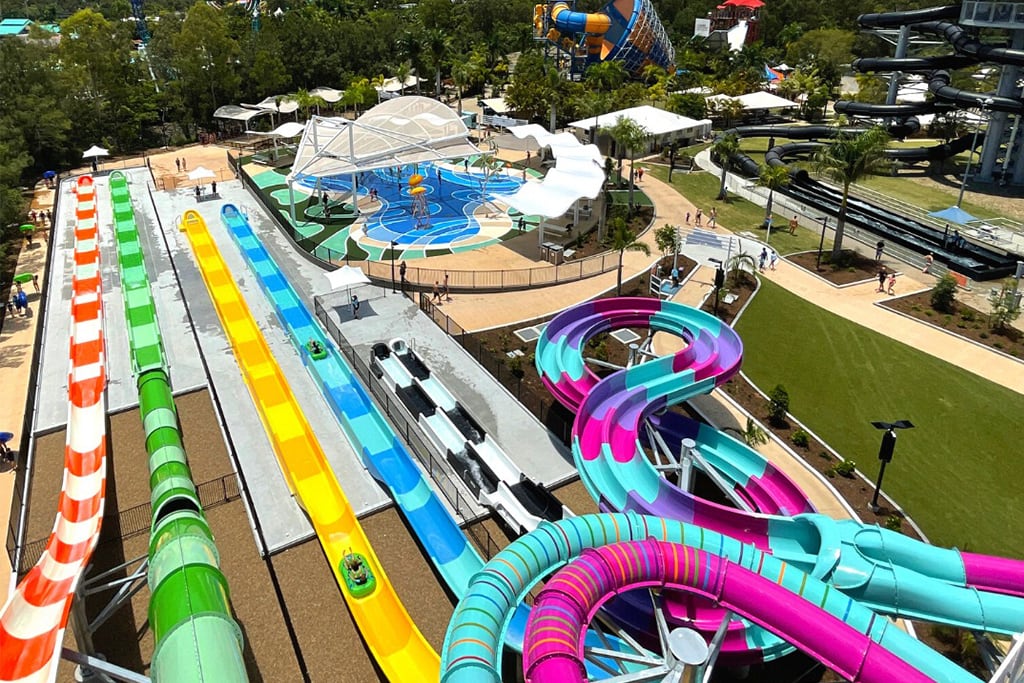 WARNER BROS MOVIE WORLD
Warner Bros Movie World is where your favourite movies come to life. Mingle with iconic superheroes and go on thrilling roller coaster rides like the Superman Escape and Green Lantern Coaster. At the Kids' Fun Zone, the timeless Looney Tunes characters like Bugs Bunny and Daffy Duck will entertain your kids, to the sound of much loony laughter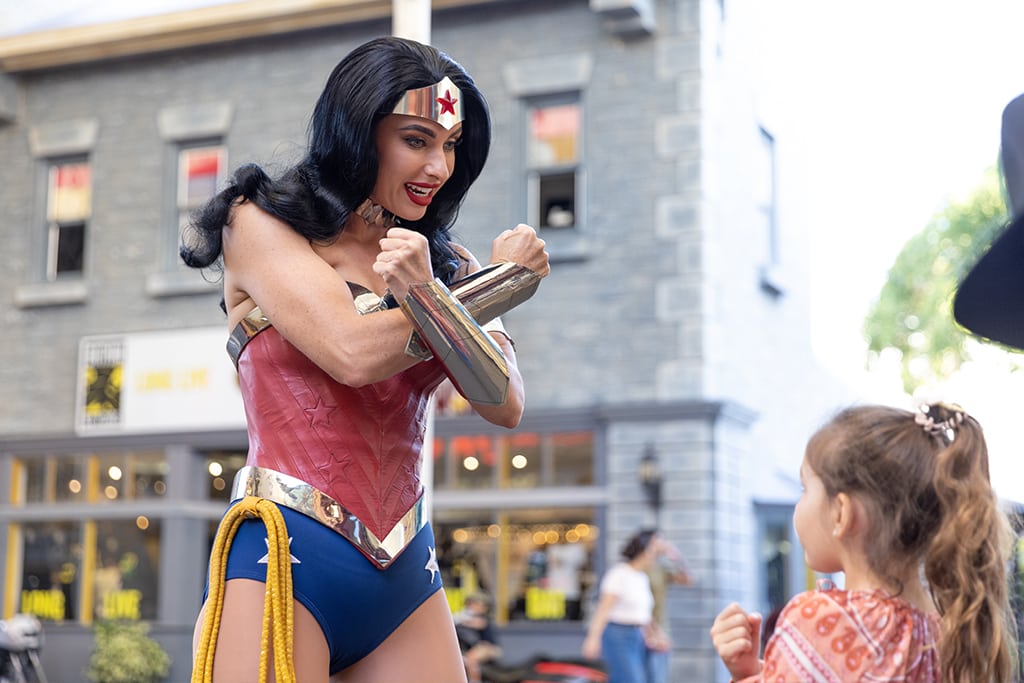 SEA WORLD
Sea World has more than exciting rides, attractions and shows. It is Australia's premier Marine Park, committed to marine research and rescue, and is a place where visitors can learn about and interact with their favourite marine animals.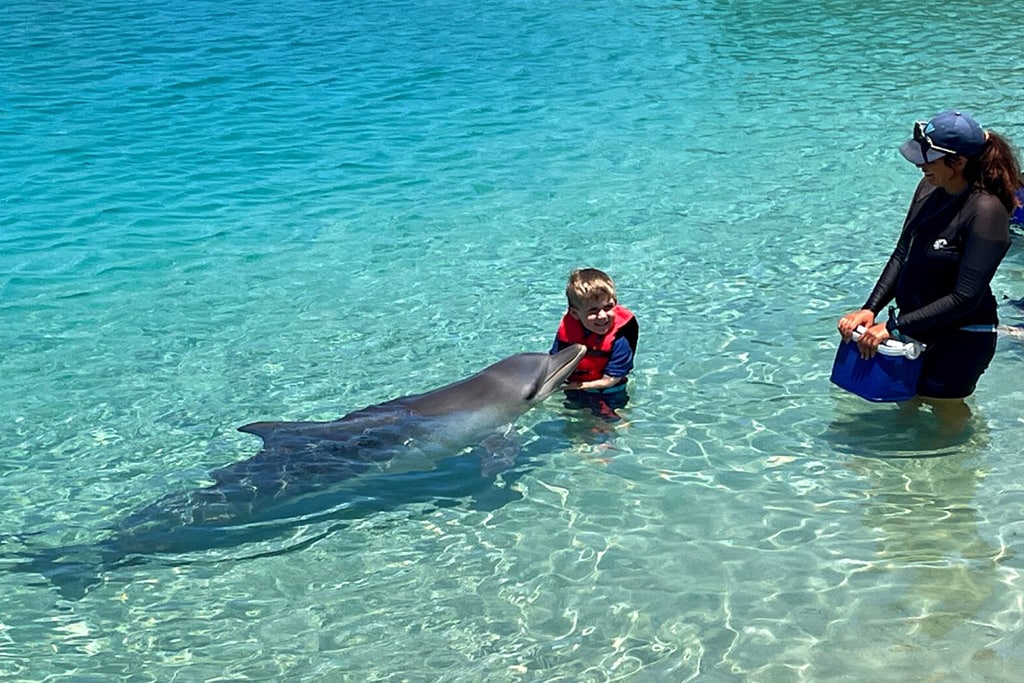 Get up close with a shark, see polar bears and penguins swimming underwater, and create lasting childhood memories for your kids with a Dolphin Aqua Animal Adventure. Linked by monorail to Sea World theme park, Sea World Resort is Australia's only theme park hotel.
Surf At The Best AUSTRALIAN Beaches
With waves for beginner surfers as well as seasoned pros, Australia is home to some of the world's best surf spots. From the east to the west coast, here are some of the best beaches to take your family for a surfing getaway.
BONDI BEACH
Sydney is home to some amazing beaches and Bondi Beach may just be the most iconic beach of all. With picture-perfect golden sands and sparkling blue waters, Bondi attracts visitors from all around the globe. Seasoned surfers can head to South Bondi, where southerly swells spill over as powerful right-handers (the most ideal waves for regular-footed surfers).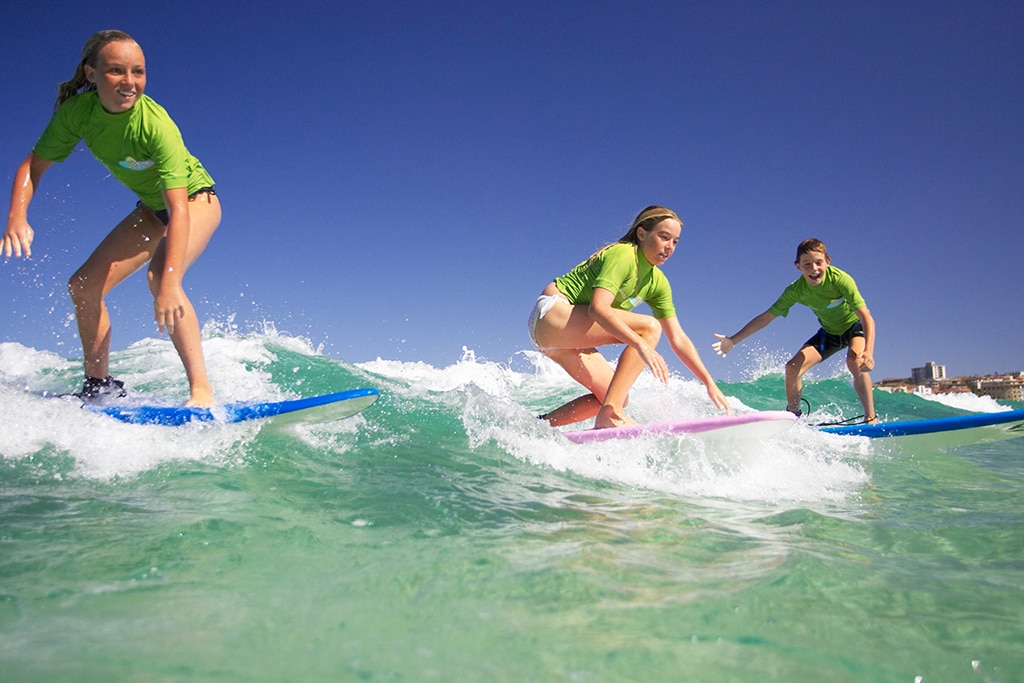 For families wanting to learn to ride the waves, there's surfboard rental available on the beach. Better yet, take private classes or small group lessons from Let's Go Surfing, where you will learn technique, safety and surfing etiquette. They have branches in Byron Bay, Ballina and Maroubra, an offbeat surf beach just 12 minutes from Sydney's city centre.
MANLY BEACH
Manly is where the world's first surfing contest was held in 1964, making it one of Australia's most famous beaches. It is renowned for its consistent breaks, which attract many of the world's best surfers here. Manly Surf School offers group and individual lessons for beginners, whilst avid surfers can get their thrills near the Queenscliff headland at the northern end of the beach.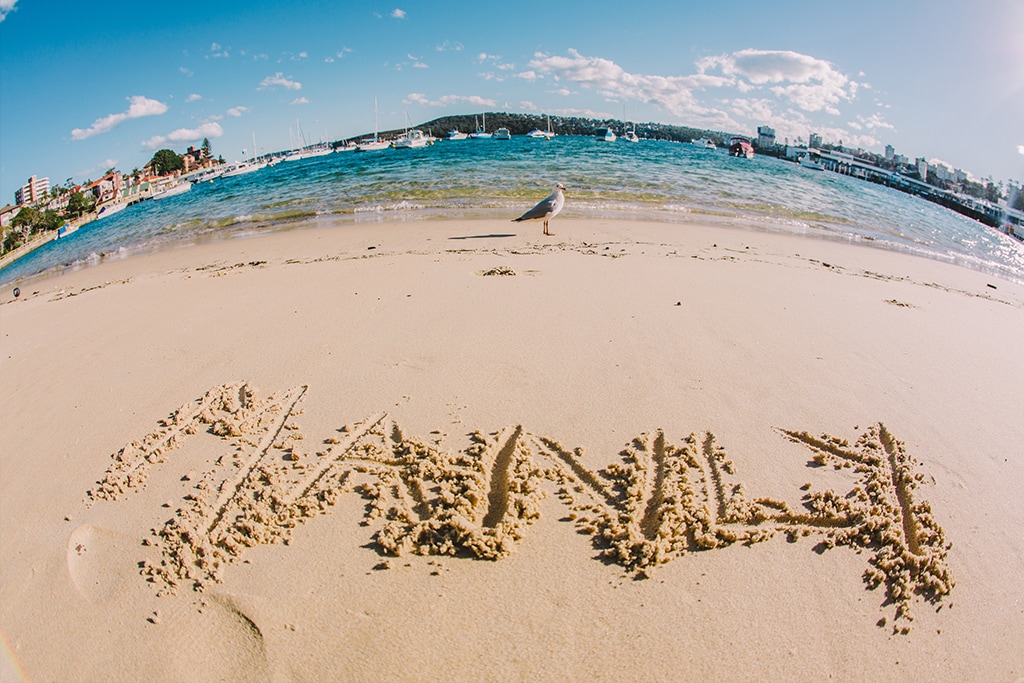 Just a short walk north of Manly Beach is Freshwater Beach, or 'Freshie', the spot where surfboard riding was popularised in Australia by Hawaiian Duke Kahanamoku. Consistent waves and reliable sandbanks keep Freshie at the top of the list for many local surfers.
BYRON BAY
The trendy coastal town of Byron Bay is a popular hangout for hippies, hipsters and surfers. The main beach is an excellent place to start off your Aussie surf experience, and you can look at Let's Go Surfing for private or group classes.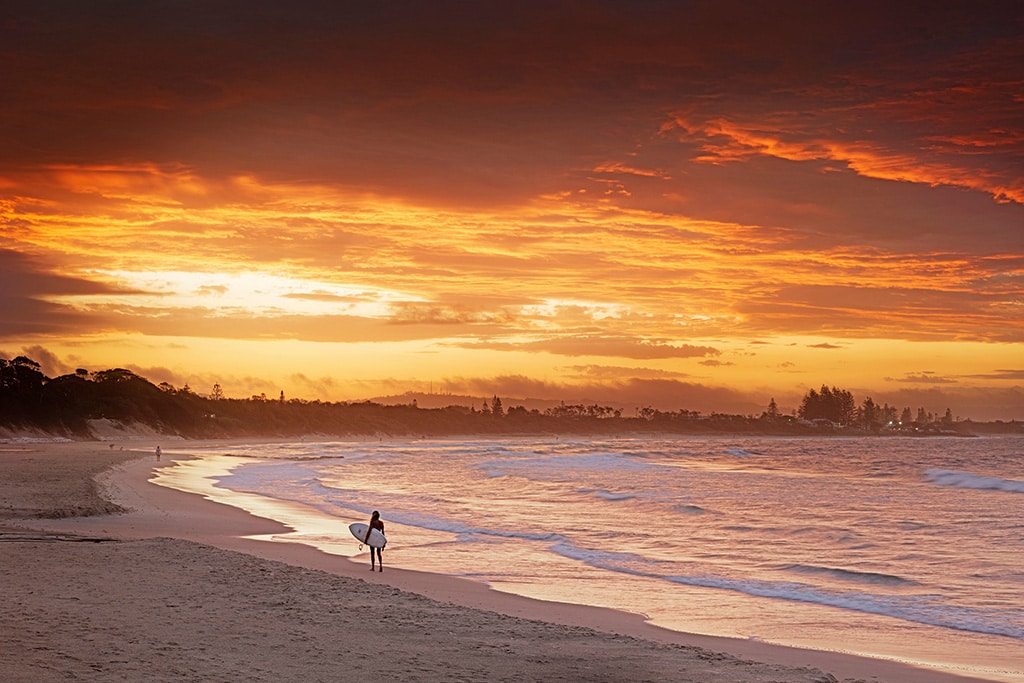 BELLS BEACH
Bells Beach, a 90-minute drive from Melbourne along the Great Ocean Road, is one of the best Melbourne beaches and a world-famous surfing destination, attracting the world's best professional surfers. It is home to the Rip Curl Pro Bells Beach, a World Tour surfing competition in March or April, which has been held annually since 1961.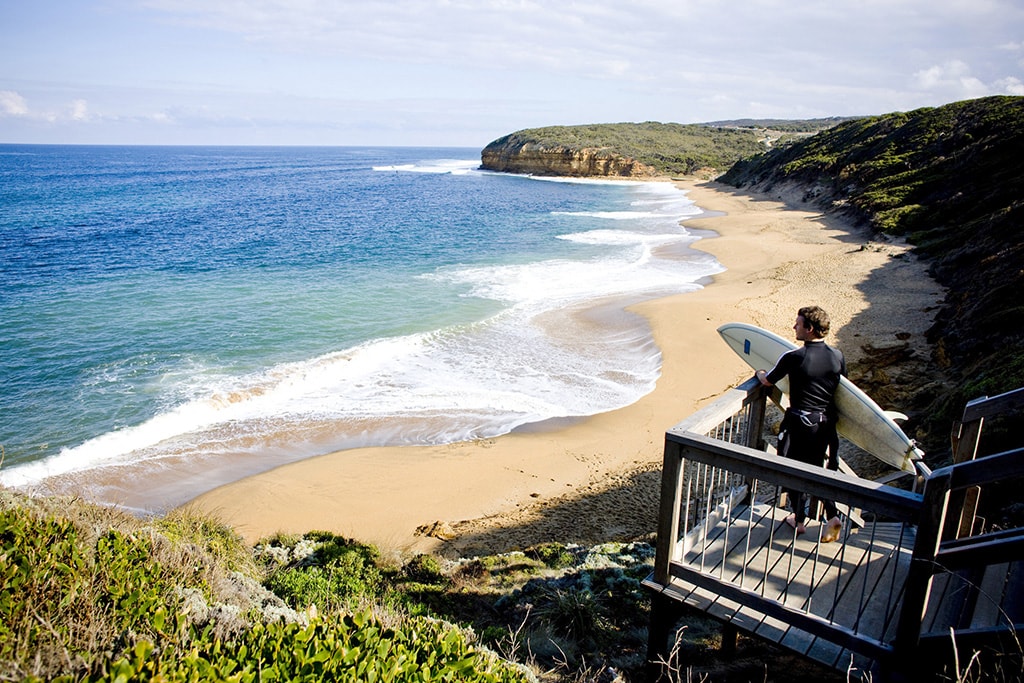 The beach is fringed by rock cliffs which make for great viewing of the surfing action. Go Ride A Wave surf school offers lessons and operates from six locations along the Great Ocean Road – Torquay, Lorne, Anglesea, Ocean Grove, Breamlea and Wye River.
CAPE WOOLAMAI, PHILLIP ISLAND
Phillip Island is a 90-minute drive south of Melbourne and has it all – beyond the wildlife on land, there are also great waves in the ocean. Cape Woolamai offers up some of the best surfing in Victoria and is known as one of Chris Hemsworth's favourite beaches. Beginners can opt for lessons on nearby Smiths Beach.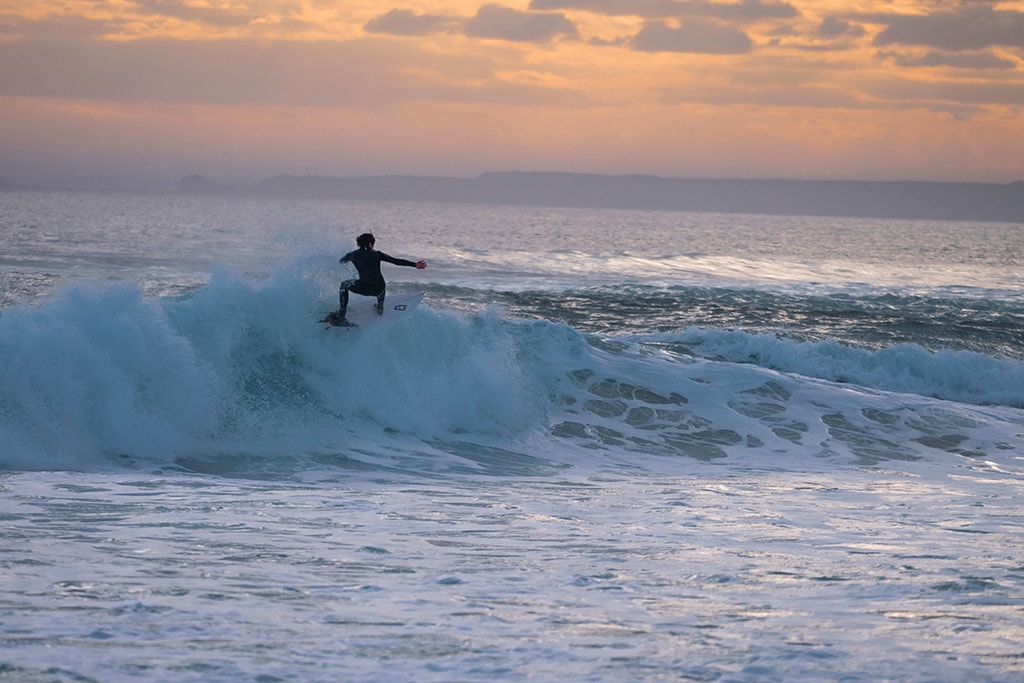 After catching some waves, head to some of Phillip Island's other attractions like the famed Penguin Parade and local wildlife at the Koala Conservation Centre.
SNAPPER ROCKS
Queensland's Gold Coast, just a one-hour drive from Brisbane, boasts some of Australia's best surfing experiences. It is home to the Superbank, a large, man-made sandbank that creates one of the longest wave rides in the world. This break is a must-do for serious surfers; on special days the Superbank allows you to take off from Snapper Rocks and touch the sand at Kirra in a 1.97-kilometre surf experience.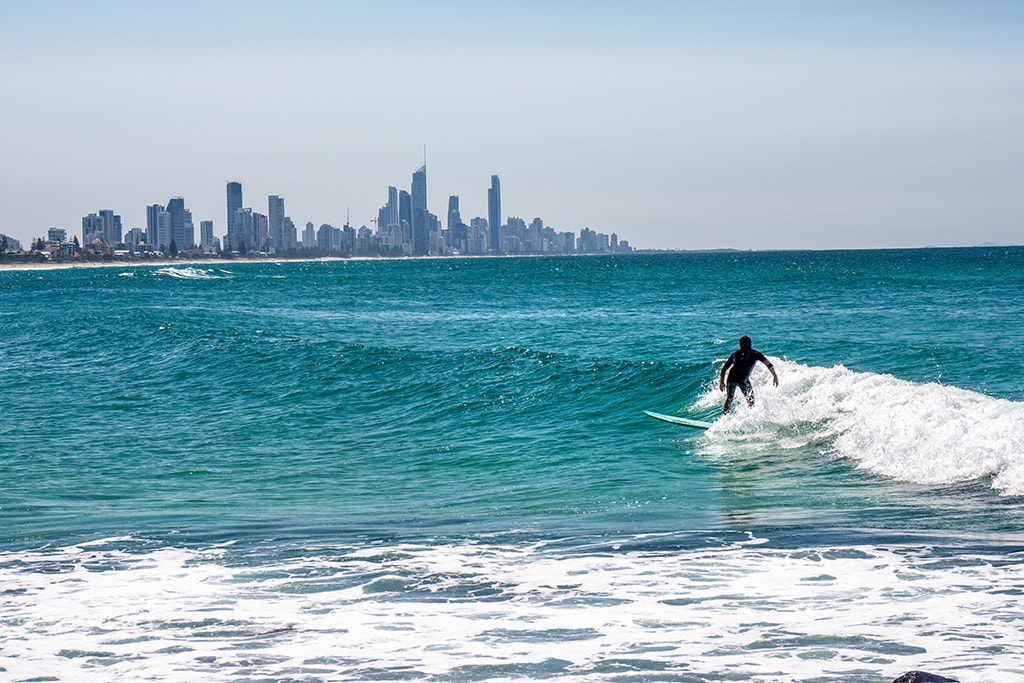 For lessons, there's the Cheyne Horan School of Surf. Otherwise, you can head to Gold Coast's other spectacular surf spots, which include the aptly-named Surfers Paradise.
NOOSA HEADS
Noosa Heads, on Queensland's Sunshine Coast, is renowned for its glorious beaches, stylish shops and restaurants, and luxe accommodations. Noosa's surf sites are blessed with the backdrop of the beautiful coastal Noosa National Park.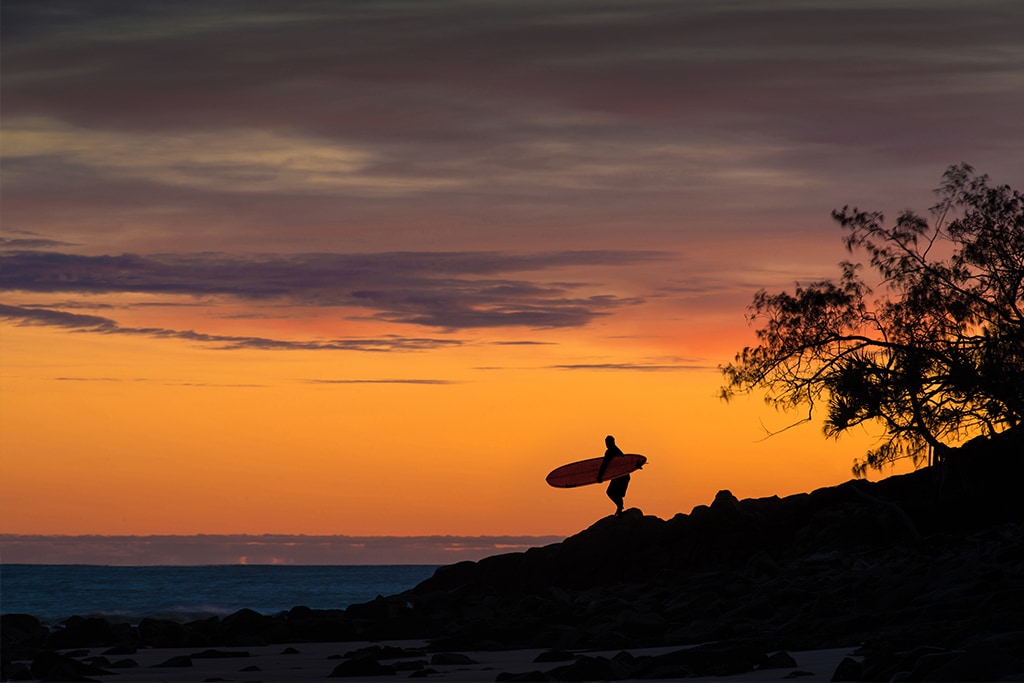 Whilst Tea Tree Bay and Granite Bay are some of the best surf spots in the Noosa National Park, beginner surfers will be happy to stick to the gentle waves at Noosa Main Beach. Noosa Surf Lessons, Merrick's Noosa Learn to Surf and Go Ride A Wave are just a few of the surf schools available. Get to Noosa by plane, or even better, take a road trip along the Great Sunshine Way.
PERTH
Cottesloe Beach is the birthplace of surfing and surf lifesaving in Western Australia. Grab a board and take lessons from the local surf school GoSurf Perth. About a 15-minute drive up the coast from Cottesloe is Trigg Beach, with its rocky outcrop at the beach's northern end forming a consistent break for surfers and bodyboarders during summer. With over 60 beaches to choose from, Strickland Bay, Salmon Bay and Stark Bay stand out for their well-known breaks.
For time away from the surf, take note that just a half-hour ferry ride from Perth is the gorgeous Rottnest Island, perhaps famous for its resident furry quokkas (also known as the short-tailed scrub wallaby).
The famed Margaret River region with its impressive coastline beckons top surf pros every year for the Margaret River Pro surf competition. With epic breaks calling surfers of all abilities, you can be inspired by the pros or brush up your skills at the Margaret River Surf School.
Sand Dune Adventures
The landscape of an ever-changing, sweeping sand dune is a surreal beauty best seen to be believed. After appreciating the view, you can top off the experience with an exhilarating adventure quad-biking, sandboarding or sand tobogganing on Australia's amazing sand dunes.
PORT STEPHENS
Located less than a three-hour drive from Sydney on the Mid North Coast, Port Stephens is a collection of coastal villages famed for dolphin and whale sightings. Then you have the Stockton Bight Sand Dunes in the Worimi Conservation Lands, home to the largest moving coastal sand mass in the Southern Hemisphere.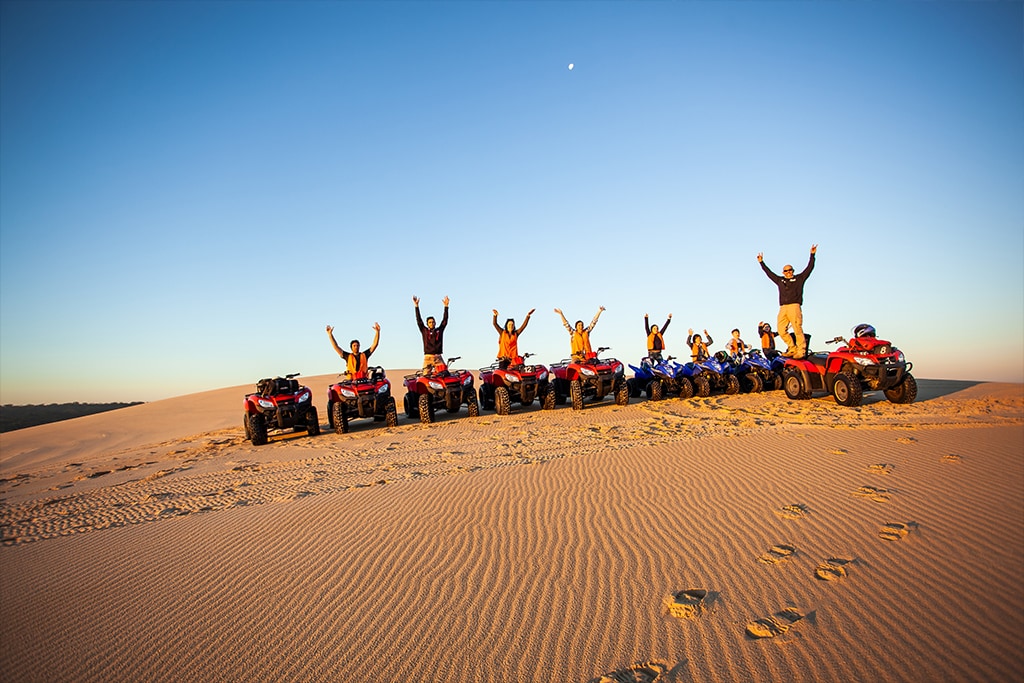 Hop on a quad bike and explore the breathtaking beauty of the sand dunes with Sand Dune Adventures, an Aboriginal-owned business that offers exhilarating exploration alongside insights into the local Worimi culture.
KANGAROO ISLAND
Situated 13 kilometres (8 miles) off the coast of South Australia and 30 minutes by plane from Adelaide, Kangaroo Island is Australia's third-largest island, and one of the best places to see wild native kangaroos, koalas, sea lions and seals.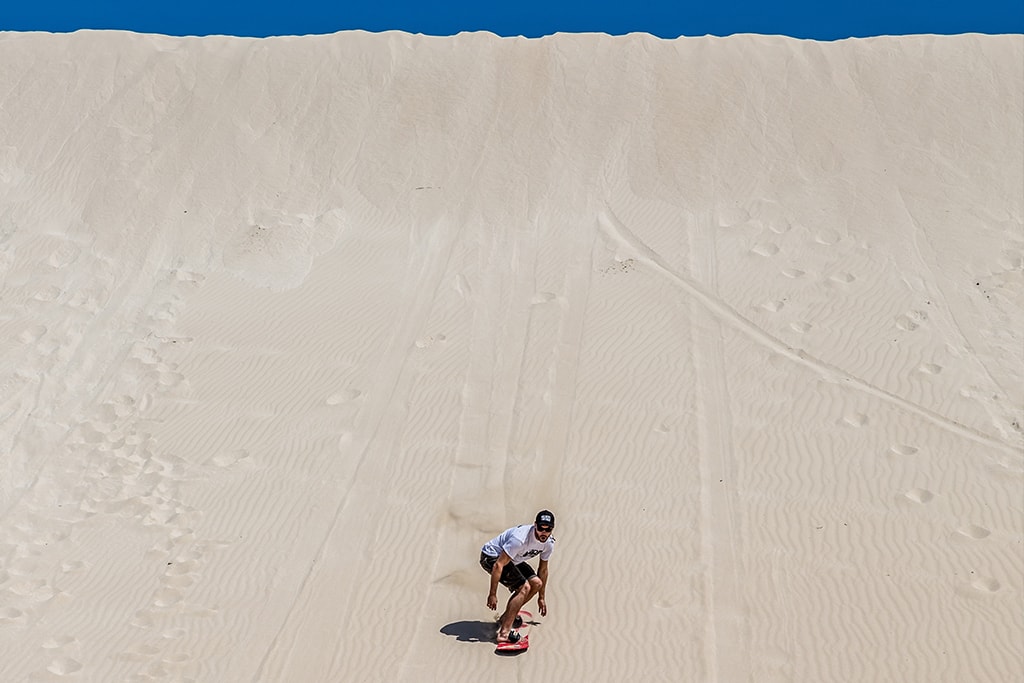 Located at Vivonne Bay – a 5-kilometre (3-mile) long curve of white sand once voted Australia's best beach – Kangaroo Island Outdoor Action offers a range of sand dune adventures. Go on a sunset quad bike tour for a chance to spot the likes of koalas and native kangaroos. At Little Sahara, soaring sand dunes reach 70 metres (230 feet) above sea level. Unleash your inner child and don't miss a chance to rent a sandboard and surf down the dune.
MORETON ISLAND

Moreton Island is the third-largest sand island in the world and is located just 40 kilometres northeast of Brisbane. The island is home to the highest coastal sand dune in the world, Mount Tempest. At 285 metres high, it gives you a 360-degree panoramic view of the bush, bay, local flora and even distant volcanic peaks on a clear day.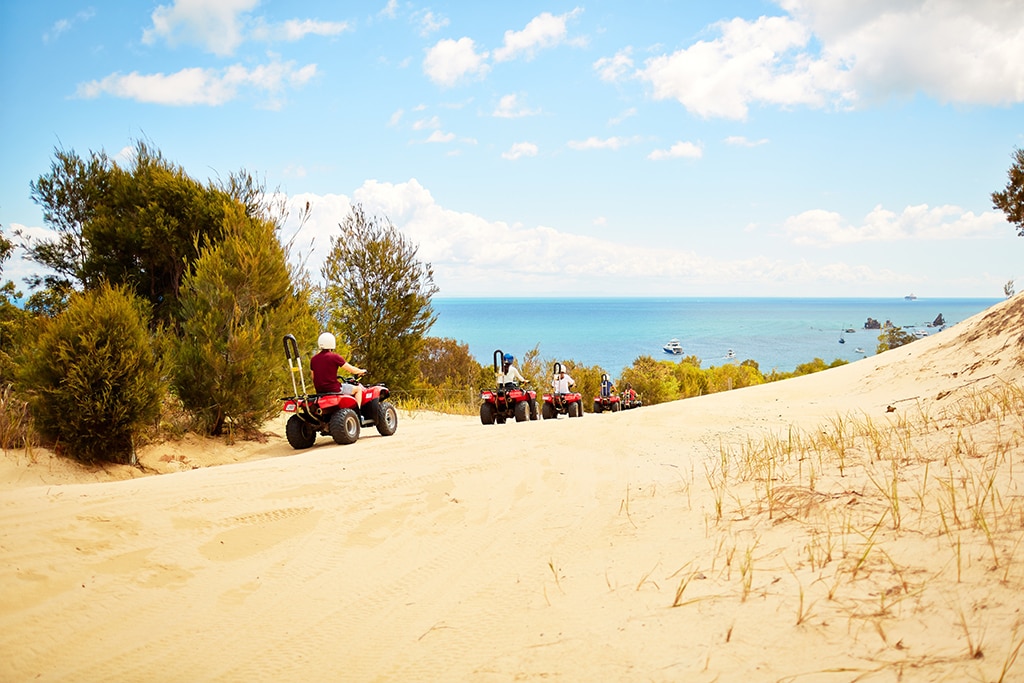 The Tangalooma Desert is a must-visit and getting there on a thrilling and bumping 4WD bus tour is half the fun. Try the exhilarating sport of sand tobogganing, where you can reach speeds of up to 40 kilometres per hour, whiz around on quad bikes, and experience Moreton Island from a whole new perspective.
As you can see, the sights, wildlife and activities of Australia offer a rich experience unlike anywhere else in the world – a perfect holiday destination for the whole family.
INSPIRED TO VISIT AUSTRALIA?

 You may also be interested in these articles: