Baan Kornn: The Soul of Thai Hospitality
A homely boutique hotel tucked away in Samut Songkhram, Baan Kornn Resort was newly opened in late 2022. Owned by two brothers, it is a cosy getaway fuelled by authentic Thai experiences surrounded by nature. The area is home to a major railway line and one of Thailand's most popular floating markets, and the resort itself is a gastronomic retreat operated by acclaimed Chef Kornn.
Charm Your Tastebuds with Authentic Thai Flavours
Thai cuisine is famously known for balancing the five flavours—an authentic dish features one prominent taste with subtle layers of the others. At Baan Kornn Resort, you'll encounter Thai food unlike any other. Employing tastes and textures, spices and smells, Chef Kornn conjures distinct culinary creations, which form the highlight of this trip: sumptuous feasts curated by none other than Chef Kornn himself.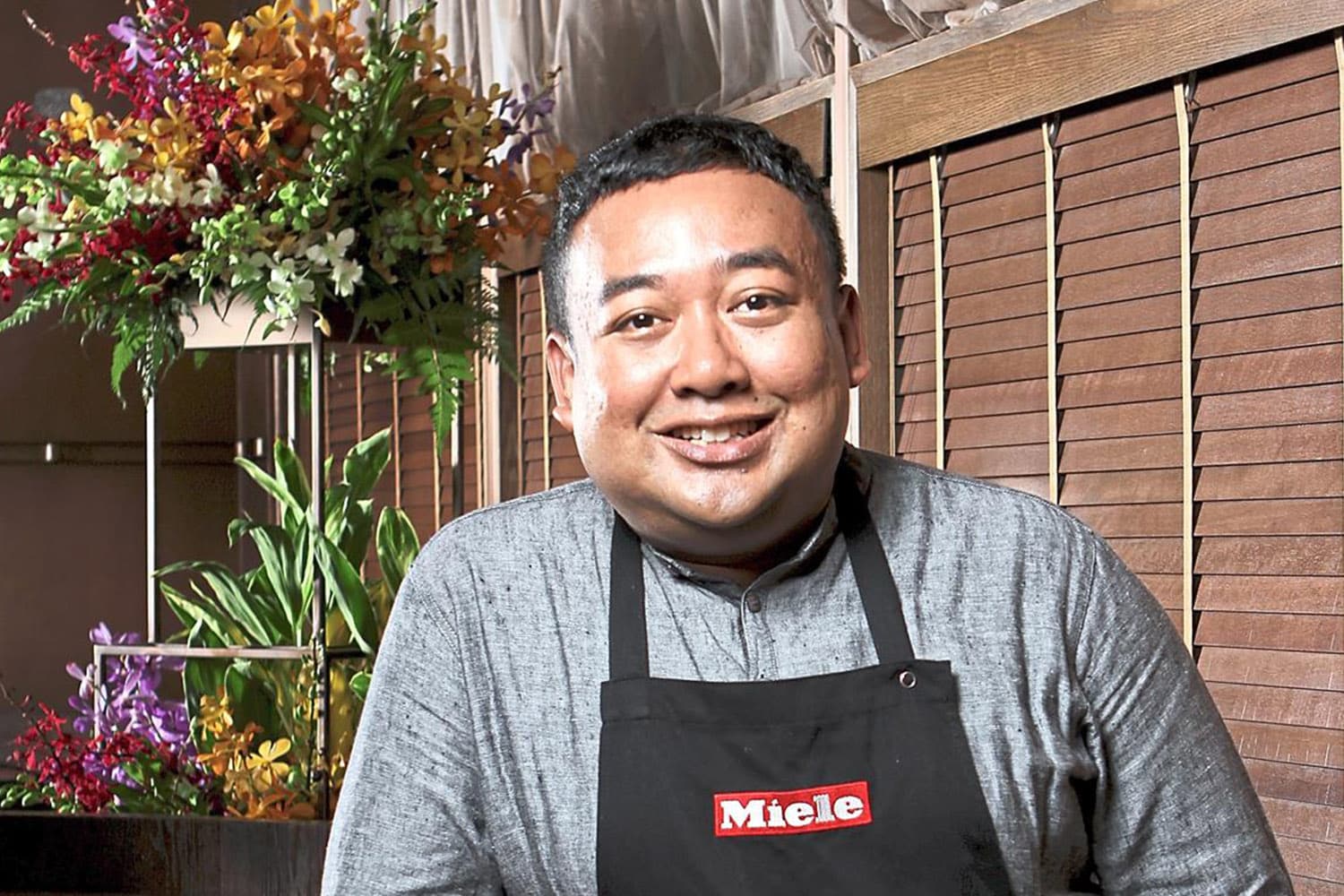 Chef Trakool "Kornn" Yodsuk is an award-winning chef, the powerhouse behind Malaysia's renowned Erawan and La Moon restaurants. Erawan was named Asia's Finest Restaurant in 2010, 2012 and 2013 by the Miele Guide. Meanwhile, La Moon is certified Thai SELECT Premium—a guarantee by the Royal Thai Government of authentic Thai food, alongside excellence in ingredients, setting and service. For Chef Kornn, Baan Kornn Resort represents a return to his roots in the Thai heartlands. A house of exceptional dining, serving the best of Thai cuisine, surrounded by nature and culture.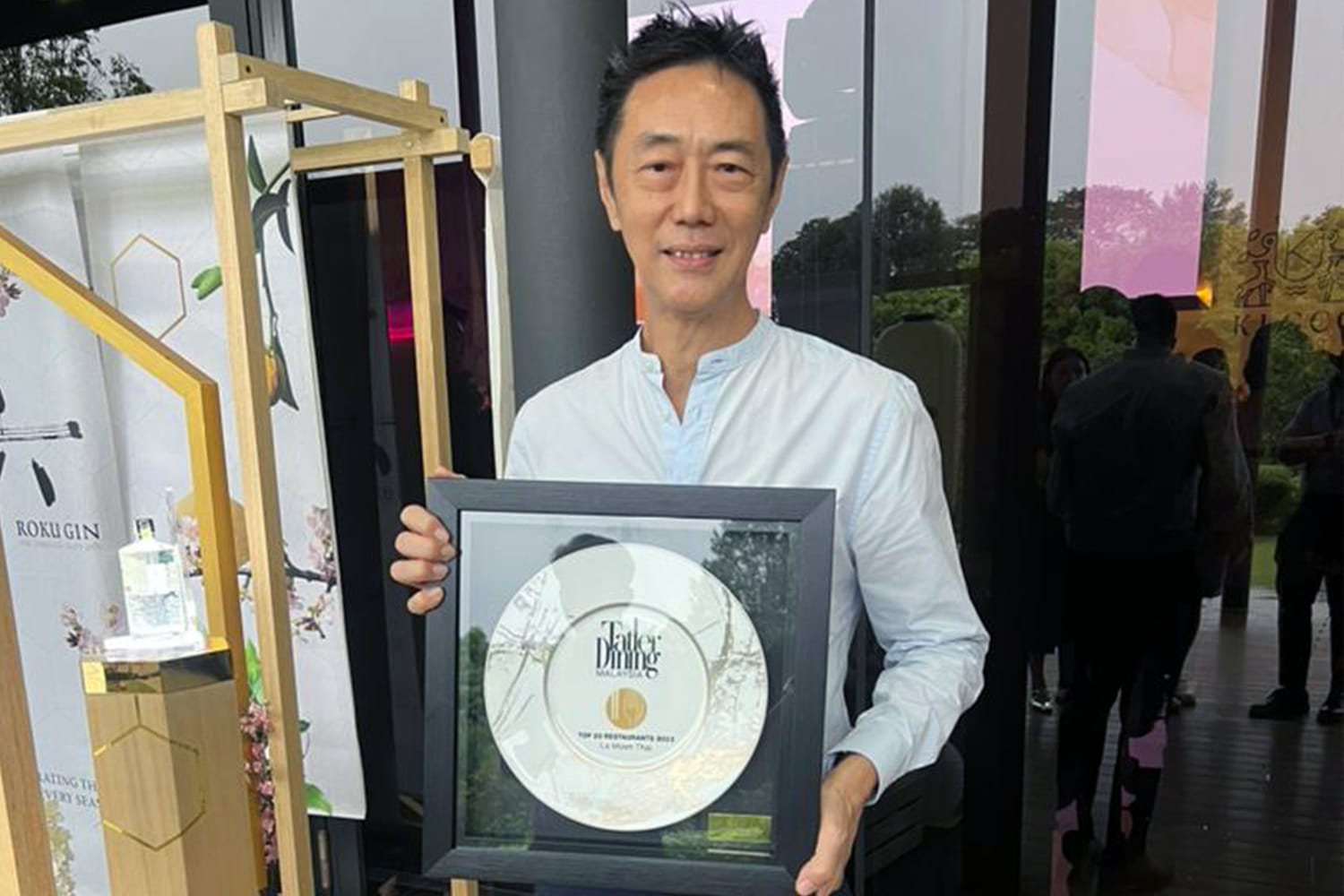 A former banker turned restauranteur, Mr Anann is Chef Kornn's brother, long-time business partner, and one-half of the team behind Erawan and La Moon restaurants. Although he shies away from the limelight, his presence has been firmly established in Malaysia's elite circles. Tatler Malaysia gave Erawan the Best Restaurants Award 2012-2015, while La Moon is recognised among its Top 20 Restaurants in 2023. As co-owner of Baan Kornn Resort, he plays host to guests. Enjoy his effervescent persona up close, as he regales you with the marvels of Samut Songkhram.
The realm of Samut Songkhram
Away from the urban hotspots of Thailand, Samut Songkhram is a largely rural province. The (slightly) off-the-grid locale is a short 2 hours drive away. You will be greeted by natural scenery and river views, with the charming idyll punctuated by slow chugging trains. Situated in the heart of it all, Baan Kornn Resort makes for an ideal getaway.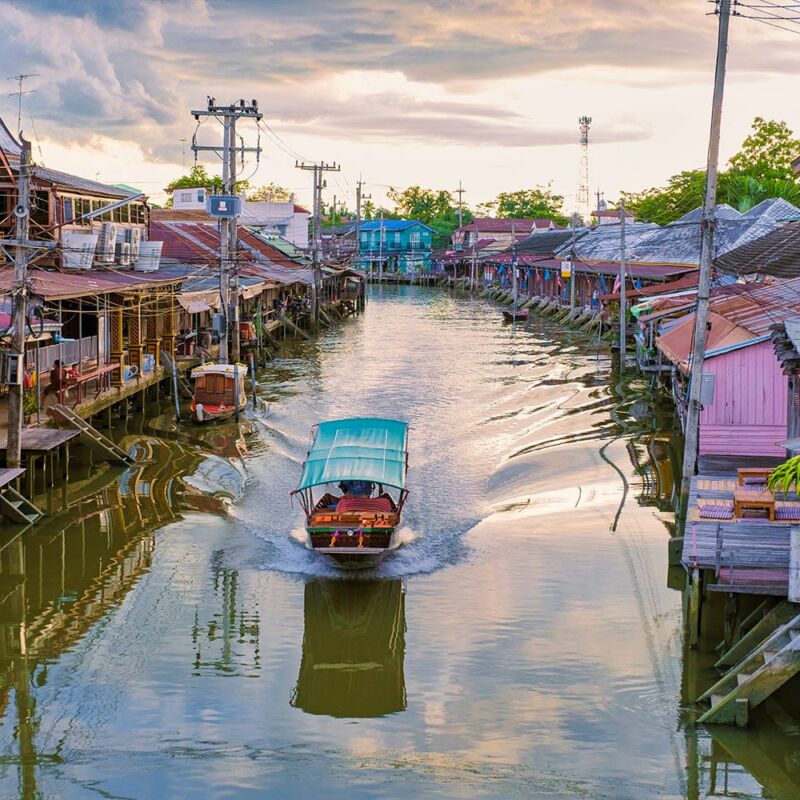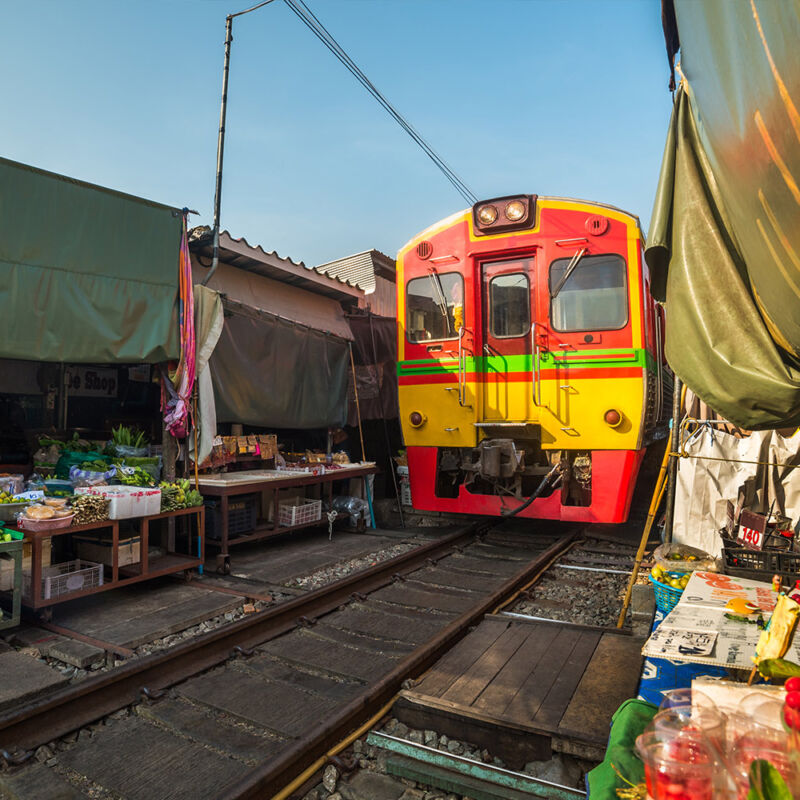 Experiences to Choose From
Chef's Table:
Curated Feast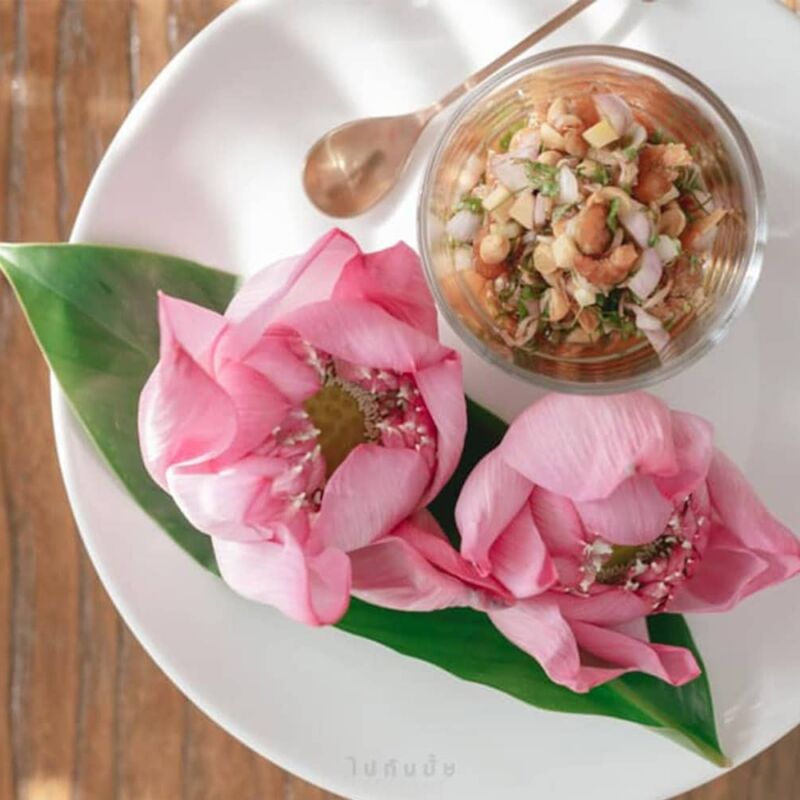 Expect original creations made with the finest ingredients, and unmistakably Thai flavours. Be prepared for curated courses and seasonal surprises in an intimate dining experience. In the able hands of Chef Kornn – whose name is synonymous with impeccable Thai cuisine – this is a promise of a one-of-a-kind culinary experience.
Maeklong Marvels:
Half-day tour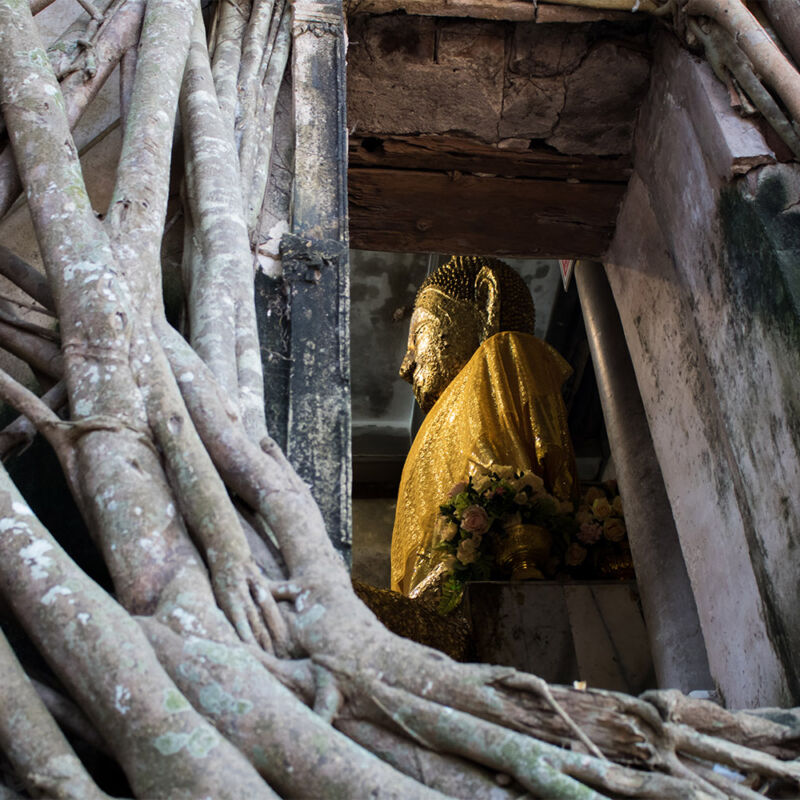 Maeklong is the old name for Samut Songkhram, and this half-day tour brings you the best of its highlights. Experience the spectacle of a collapsing railway market, the laden boats of Amphawa Floating Market, and a dreamlike temple built within an ancient banyan tree—all shared through the eyes of Mr Anann, your seasoned local host.
Kornn's Kitchen Secrets:
Cooking class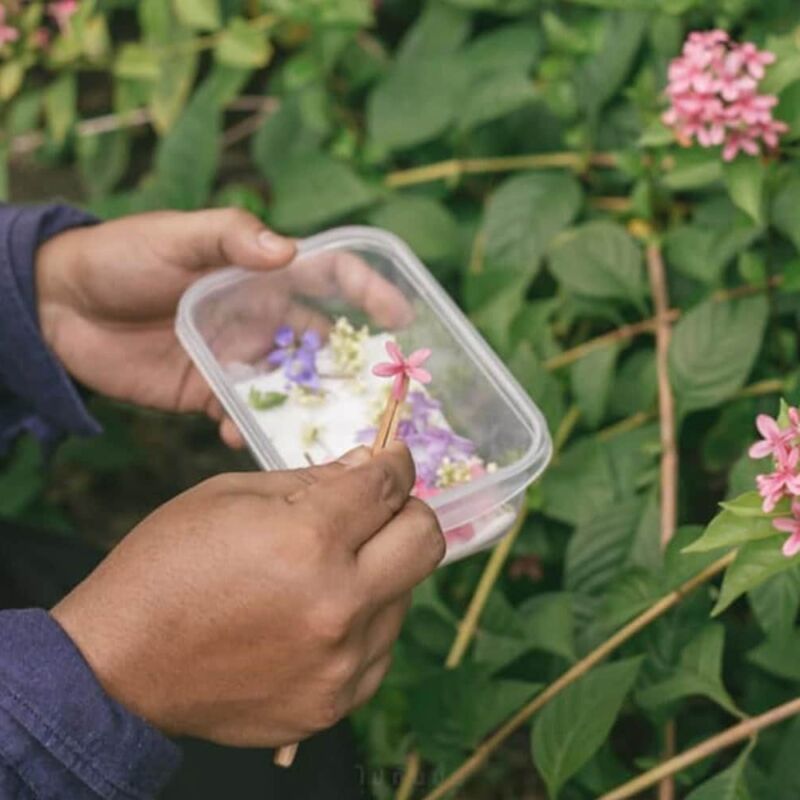 What goes through Chef Kornn's mind in the kitchen? How does he think, taste, smell, and feel his way around food? Why bother with an interview when you can delve into a hands-on class? Don't miss this privilege of picking up sharp insights, secret skills, and a deeper appreciation for Thai cuisine, under the tutelage of a culinary maestro.
CAN'T WAIT TO EXPERIENCE IT?
BOOK YOUR TRIP TO BAAN KORRN
WITH HOLIDAY TOURS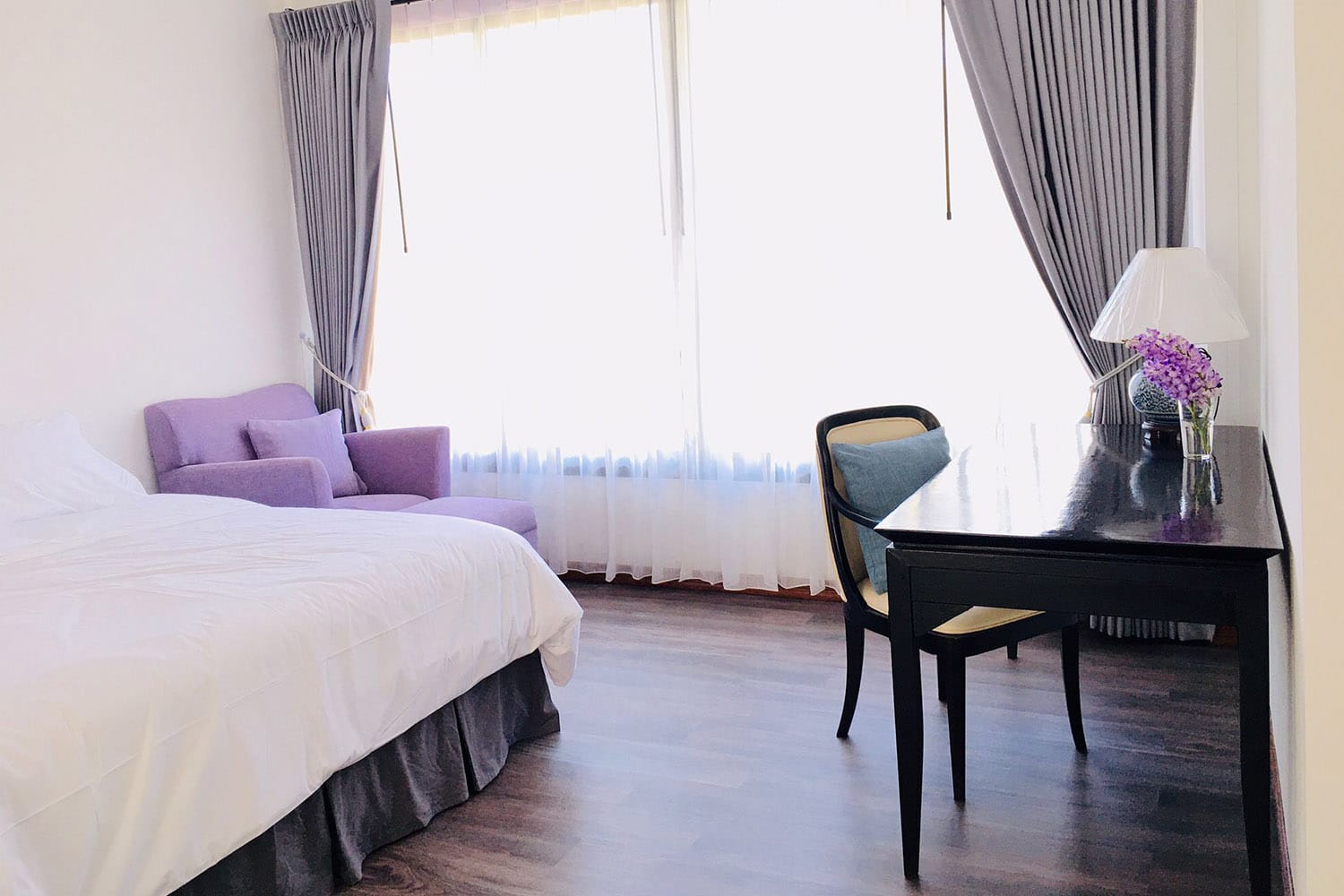 Enjoy exclusively curated feasts with Chef Kornn in this 2D1N package with additional experiences you can enjoy.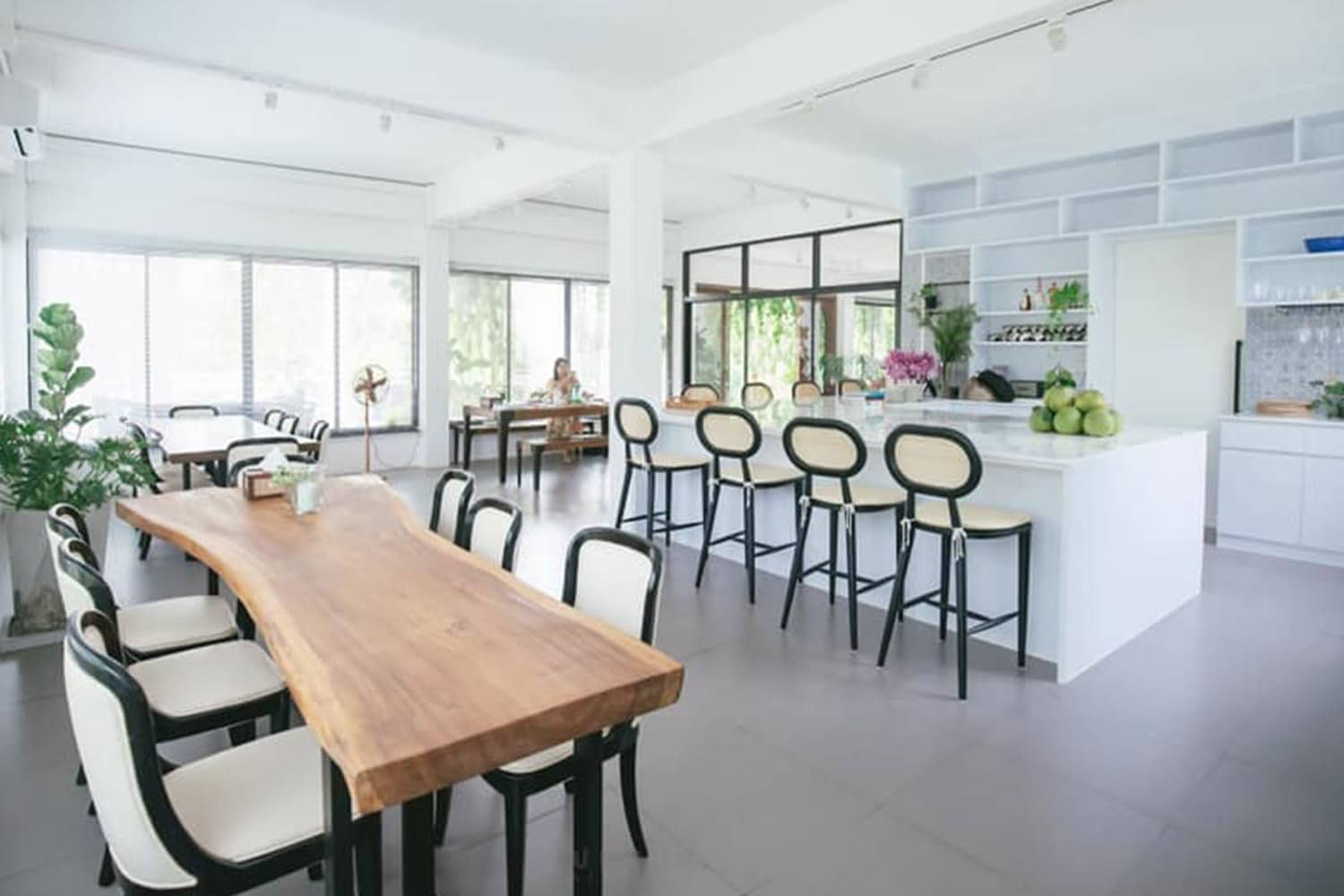 Make an unforgettable gourmet trip for the express purpose of dining in Chef Kornn's home kitchen.
The Holiday Tours

Travel Safety Promise
Holiday Tours unifies a wide spectrum of travel safety services to ensure the wellbeing of our travellers. Travelling with Holiday Tours means having a reliable partner you can count on to take care of things that are truly important from planning to returning.
Whether you are a travel manager or a traveller yourself, we promise we will be there for you every step of the way so you can travel with confidence.
PLAN YOUR NEXT TRIP WITH US
Find the latest travel and health regulations and regulations for your trip with our travel tool.
*If you have a special status (e.g., student, health, diplomatic, etc.), please review the travel news page provided by IATA. You can also visit the passport, visa and health information page to confirm that your terms are in accordance with the regulations of your destination country.
*This information is compiled, monitored and provided independently by Visa Run Inc. (dba Sherpa) from sources selected and monitored by Sherpa. It is only made accessible here by Holiday Tours for your convenience. Holiday Tours does not guarantee the accuracy or reliability of either this information or Sherpa's verification processes, for which please refer to Sherpa. As such, Holiday Tours does not accept liability or responsibility for any omissions, errors or inaccuracies in this information, which may also change at any time. The dynamic nature of local responses to COVID-19 increases the risk of information being outdated or inaccurate. It is your responsibility to independently inform yourself of any actual restrictions or requirements that may apply at your origin, destination or transit locations when you travel. This webpage is made available to you on the basis that you have accepted these terms.